Disclosure: This is a sponsored post. All opinions are our own.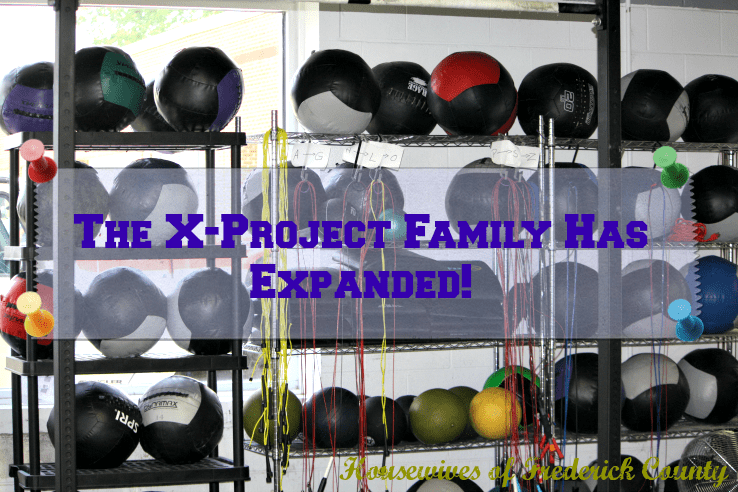 Our head coach and owner of The X-Project, Michael, informed all of us in our morning class a few weeks ago that we are moving into a larger space. We were all SO happy – not just for the fact that we'll have more room, but we were all ecstatic for Michael too!
Our gym – his business- is expanding! This is no surprise, though. Michael, and The X-Project have been SUCH a blessing in Pam's and my life, and in talking with lots of other gym members, it turns out we aren't the only ones who feel this way.
Michael told us that the space we would be moving into is an existing CrossFit gym, called CrossFit SRT. We would be merging with their membership and they would go under new ownership with The X-Project.
Hmmm. We've had SUCH a great thing going here with The X-Project. If it ain't broke, don't fix it.
All of a sudden, I, for one, was starting to feel nervous about this change.
One evening when I was settling in for the night, and beginning to feel that signature soreness from the morning's work-out, I started to think about it. I started to worry that the things that I've LOVED about The X-Project were going to go away.
Per my usual clingy self, I decided to text Michael. I asked, "So will you still be coaching our group at the new place?" The time it took for him to text me back seemed like an eternity, which of course made me think that my worst fear was coming true. He finally replied with, "Yes, mostly. Kyle or I will be there daily, most of the time it will be both. Don't worry. No one is leaving you."
It was EXACTLY what I needed to hear. I mean, Pam and I see Kyle and Michael as "our boys". They are two driven young men, who just so happen to be saving our lives, by training us and encouraging us.
So, that first day in our new space? Ah-mazing!
Bigger. More equipment. Different types of equipment. Windows! Doors that open to the great outdoors. Built-in speakers for jammin' music. A couch area in case you need to bring your child while you work-out.
And, LOTS of new faces!
Not gonna lie – I'm not great with sharing – but I'm OK with sharing "my boys" with these like-minded people. We're all there for one thing – to better ourselves!
You'd think that having more people at each class you'd end up getting "lost" in the crowd. But I can assure you that you don't. There are lots of trainers and each of them are super nice, and super knowledgeable! It's obvious that Michael has discussed each member of the gym with the other trainers so that each member's needs are met.
I feel as "safe" at this gym as I did in our original space. Safe to be myself, safe that the trainers will cater MY work-out to MY needs, and safe that Michael will maintain the same quality of his business that he always has.
But, one of THE most important things that I see happening already at our new space? Our "family" is growing. Several people have walked up to me with their hand outstretched to introduce themselves.
The X-Project family and community really is the best and I feel so lucky to be a part of it. We have lots of positive changes happening too.
Not only is the current space a refreshing change, but there are plans to expand it even more. There will be more programs too – fat loss courses, kids fitness, fundamentals courses and yoga!
For more information about The X-Project and all of the exciting changes coming our way, go to their website at www.xprojectfrederick.com. You can also 'like' their Facebook page (The X-Project) for up-to-date info! OR, just stop in at 1341 Hughes Ford Road, Frederick, MD 21701. We're right by the Frederick Municipal Airport!
Terri is married and has 2 sons – both high schoolers! She has lived in Frederick since 1994 and absolutely loves exploring and discovering new parts of our town.
read more...