Now y'all know that Valentine's Day is mainly geared toward women.
I did a search of key words online before writing this post and the phrase 'Valentines Day Gifts For Him' is searched on Google over 39,000 times.
The phrase 'Valentines Day Gifts For Her' is only searched on Google less than 2,000 times.
This could mean one of two things: Either men prefer to shop in brick & mortar stores for Valentines Day, or they just don't obsess over it nearly as much as we women do.
Because we women are so darn conscientious and thoughtful, I decided to put together a set of gift ideas to make it a lot easier for you.
This will save you precious time searching online for ideas.
You can just cut to the chase.
Gifts For Him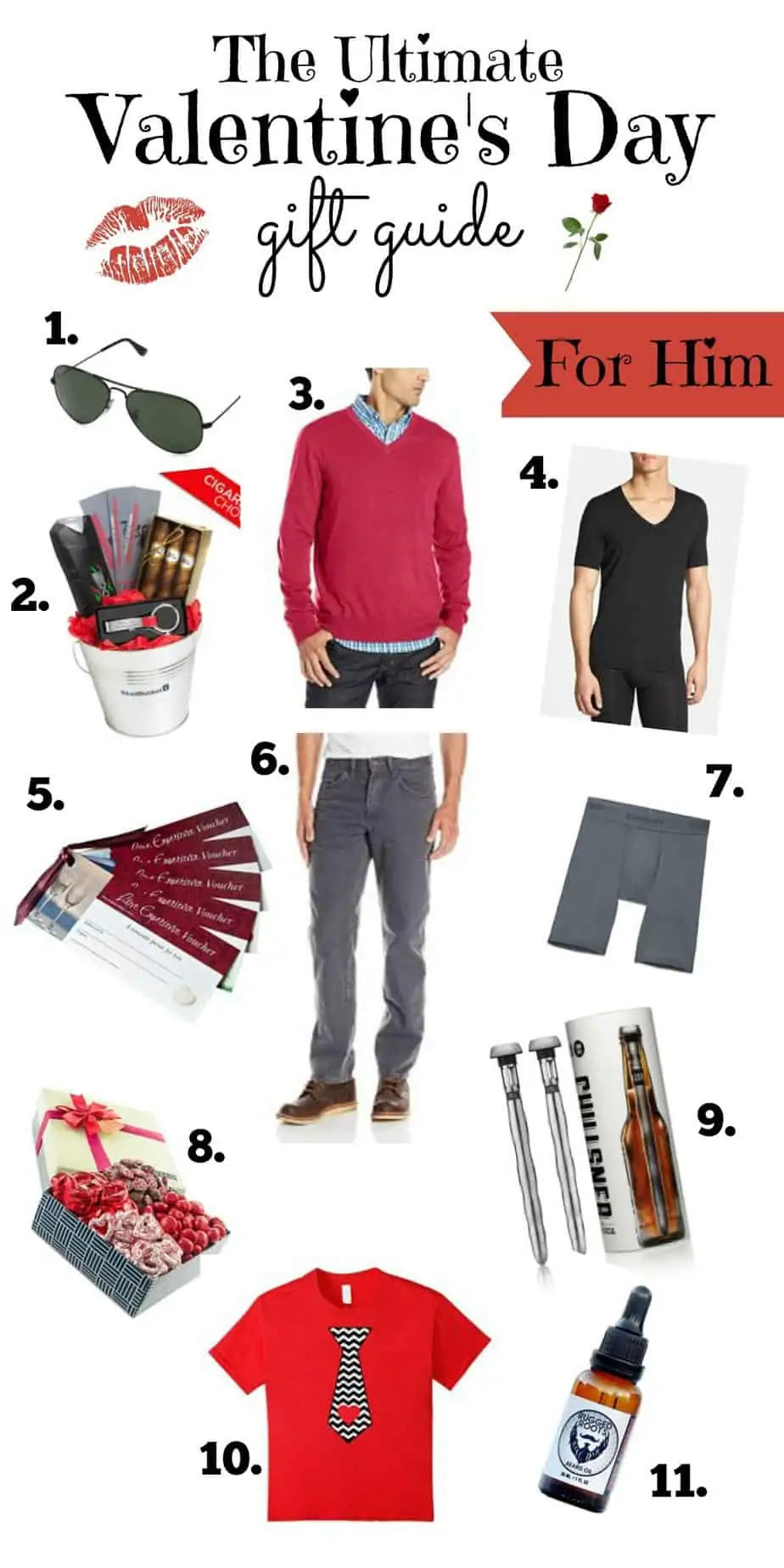 Note: This post contains affiliate links. That means if you click on a link and make a purchase we may receive a small commission. Thank you!
All of the items in this gift guide are from Amazon.com.
That means you can sit behind your computer, click on a link or links below, and have it delivered straight to your front door in record time.
PLUS, Amazon prices are super competitive.  You'll typically get your item from Amazon cheaper than from anywhere else.
Here is a list of the items shown in the above image:
I personally LOVE everything on this list and want to get it all for my hubby.
All of these items get great reviews on Amazon.
If you're a guy reading this, go ahead and share it with your significant other, circling exactly what you want.
Happy Valentine's Day!