In this post, I, your resident Occupational Therapist, will give you aging in place solutions to keep your loved ones safe and happy at home!
Whether it's your aging parent or grandparent, or even a senior citizen in your neighborhood – we all want the best for this, often-times, vulnerable population.
In this post, I will focus on my experienced recommendations for adaptive devices and durable medical equipment.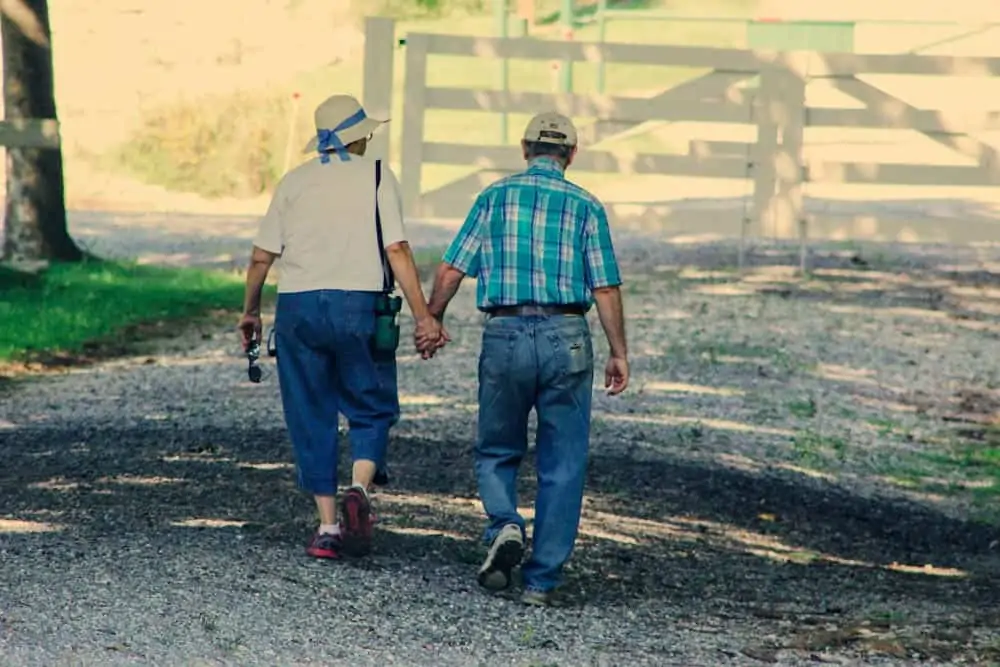 Aging in Place Solutions
Unfortunately, the older a person gets, the higher the chances are that physical safety becomes an issue.
Certain problems can compromise your aging loved ones' safety, such as:
Eyesight
Hearing
Loss of sensation
Decreased strength
Balance issues
Cognitive changes
My Occupational Therapy Background Working With Senior Citizens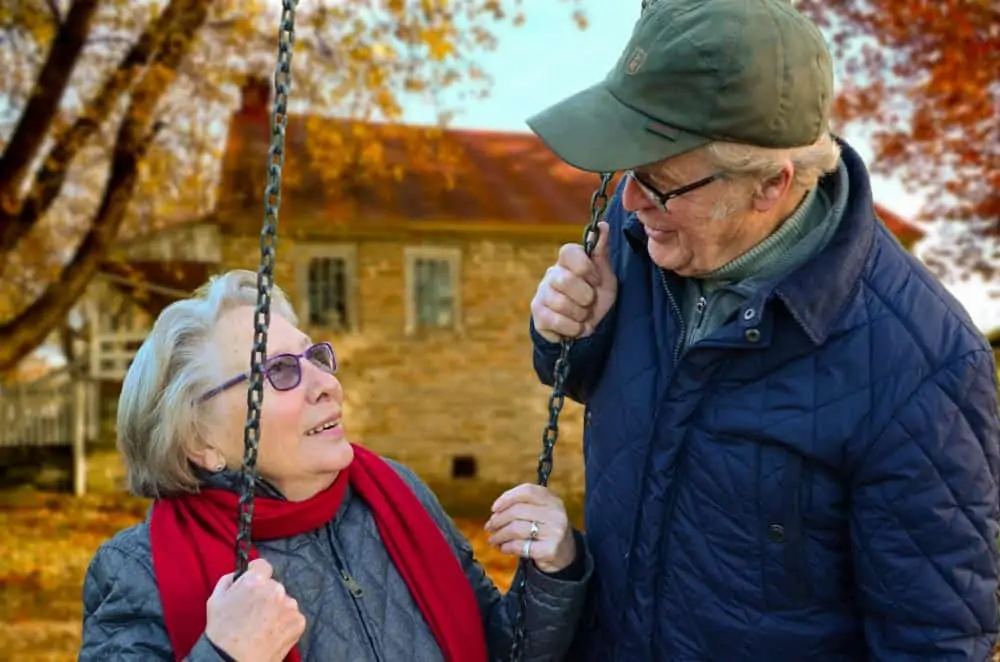 Throughout the last 23 years, I have been practicing Occupational Therapy, with the majority of my patients being in the elderly population.
In addition, most of my patients' treatments take place in their homes as I assist them with aging in place.
Consequently, part of my plan of care, when working with a patient in their home, has always been to evaluate their surroundings for safety.
After my evaluation, I can then recommend home modifications along with the use of adaptive devices and/or medical equipment to help improve the patient's safety.
Specifically, I assess client's homes for safety with a program called Community First Choice, here in Maryland.
Therefore, I decided to share my aging in place knowledge with you including tips for increasing the level of safety for your aging loved ones.
My goal with my patients is always to facilitate an environment that will assure their optimal safety AND their highest level of independence.
Aging in Place Adaptive Devices & Durable Medical Equipment To Ensure Safety
These 6 aging in place devices are listed in no particular order.
In addition, I have hand-picked them because of the specific features that each of them has.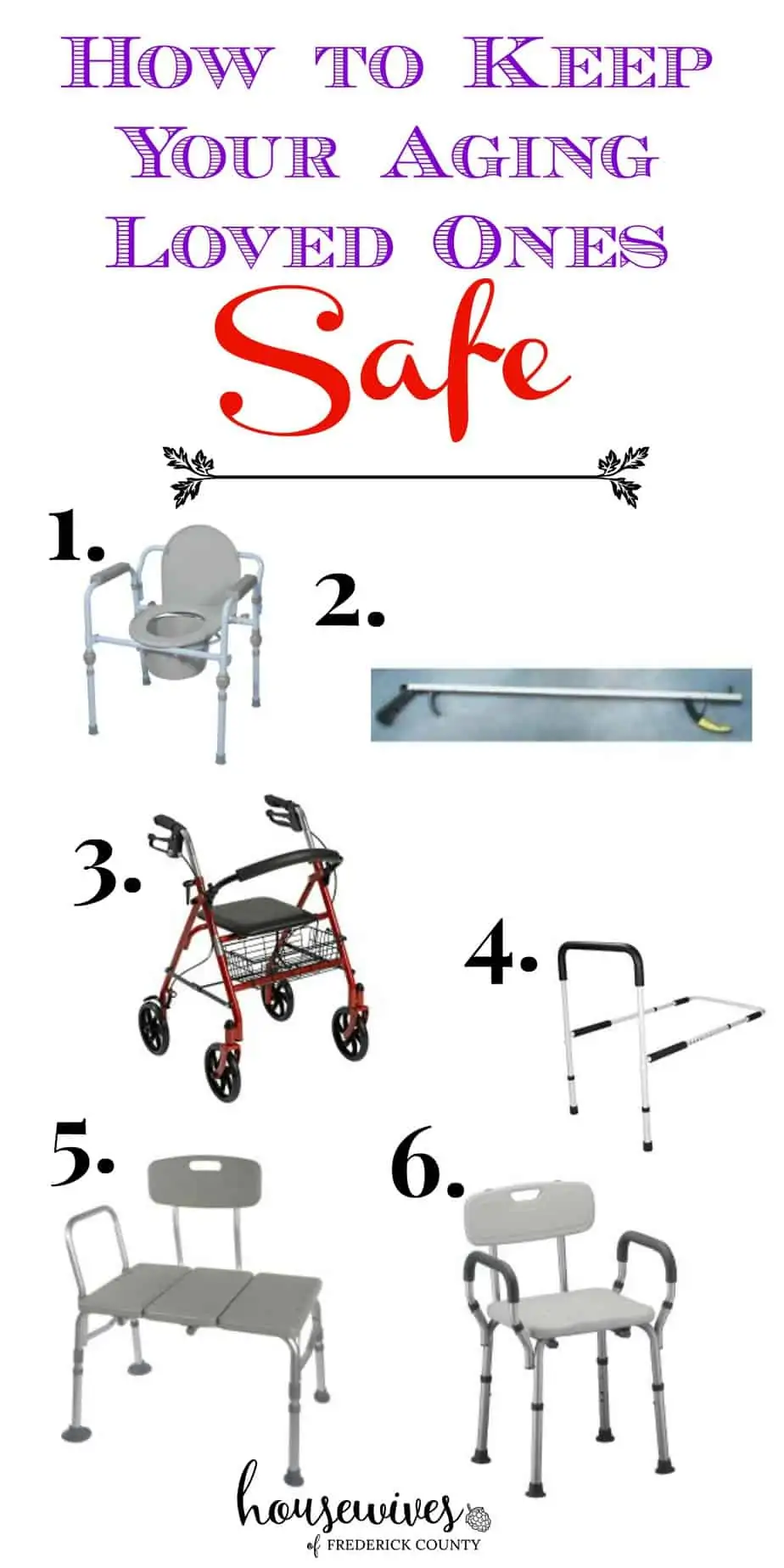 The above graphic contains pictures of the items listed below. The numbers correspond with the numbers below. Click on the highlighted name of each item to get all of the information about the item, customer reviews and price on Amazon.
1. 3-in-1 Commode
This particular 3-in-1 Commode:
May be used 3 ways –

Elevated toilet seat
Bedside commode
Shower chair

When used as an elevated toilet seat, it makes it much easier and safer to go from sit to stand from the toilet because it's elevated, and because it has arms to push up with.
Using it as a bedside commode is important for people who have to toilet during the night; This is a time that many falls occur, so to have a toilet right next to you prevents you from rushing while walking to the bathroom (for men, using a portable urinal works too!)
This is a must-have for anybody who has limited mobility.
It's foldable (take it with you anywhere).
The legs are adjustable so that you're able to tailor it to the appropriate height for the user.
It includes a splash guard for times that you use it as an elevated toilet seat.
2. Reacher
This particular Reacher:
Can be used to pick things up off the floor, or to reach for things that are a little out of reach – this prevents falls!
Only can be used to pick up light-weight objects.
Is lightweight and not so long that it's unmanageable.
Has a magnet on the tip to easily pick up things like paper clips, coins, etc.
Has a "pulling lug" (kind of like a peg) on the end that I've instructed patients to use to slide between their socks and their feet, in order to push their socks off (then they use the "grabber" part of the reacher to pick up the socks).
3. Rollator
This particular Rollator:
Is for people who have been evaluated by a physical therapist with the recommendation to use a rolling walker.
Works great for people who have impaired endurance (i.e. someone who gets short of breath easily) because it allows them to walk at their own pace, with a built-in seat for rest breaks.
Is easily controlled with hand brakes.
Folds for easy transport.
Has an adjustable handle height (when patient is standing with arms down to their sides, the handles of the rollator should be at the same height as the patient's wrists).
Contains a basket to store items in (i.e. tissues, snacks, cordless or cell phone so that patient is not having to rush to answer phone).
Has deluxe loop-locks to ensure rollator will not slip when seated.
4. Bedrail
This particular Bedrail:
Is portable and easily placed underneath the mattress.
Adjusts so you're able to tailor it to the person using it.
May be used for assisting with going from lying down to sitting up on the edge of the bed AND for going from sitting on the edge of the bed to standing up.
Allows for easily getting into and out of bed, but also provides a tactile cue to help prevent a patient from rolling out of bed.
5. Tub Transfer Bench
This particular Tub Transfer Bench:
Is my preference vs the padded seat type because there's less risk of sliding or slipping while sitting on it.
Works well for the person who has difficulty getting into the shower due to problems with raising their legs over the tub wall.
Is great for people who have challenges with:

Standing tolerance
Balance while standing
Simple endurance
This bench:

Improves safety.
Allows more independence.
Enables them to enjoy their shower longer.

Adjusts completely – the height, the back rest, and the arm rest to fit the tub/shower and the person properly.
Can be uses with a handheld shower for optimal convenience, independence and safety.
6. Shower Chair
This particular Shower Chair:
Has arms and a back – both will increase safety.
Is adjustable.
Great for walk-in showers & tub/showers as long as the person is mobile & safe enough to raise legs over the tub wall.
Lastly, I will be writing future posts with my recommendations for home modifications to ensure optimal safety.
Also, I'll give you my adaptive equipment recommendations to increase your loved one's independence in all areas of daily living, while aging in place.
Please don't hesitate to contact us or comment on this post if you have any questions regarding this important topic!