Whether it's your aging parent or grandparent, or even a senior citizen in your neighborhood – we all want the best for this, often-times, vulnerable population.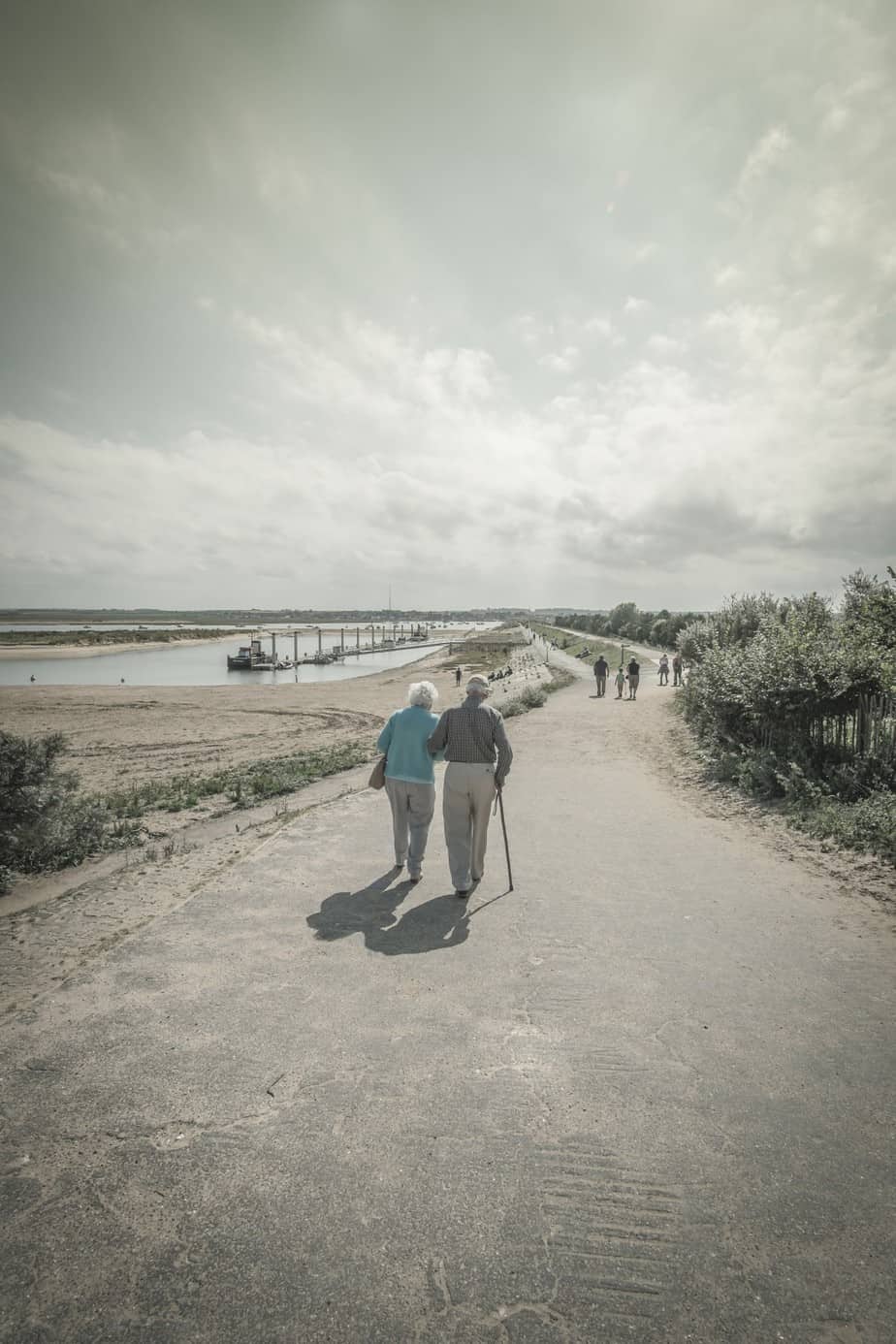 Unfortunately, the older a person gets, the higher the chances are that physical safety becomes an issue.
Problems with eyesight, hearing, loss of sensation, decreased strength, balance issues, cognitive changes – all of these things compromise your aging loved ones' safety.
Throughout the last 20 years, I have practiced Occupational Therapy.  The majority of my patients have been the elderly, and most of my treatment with patients has taken place in their homes.
Part of my plan of care, when working with a patient in their home, has always been to evaluate their surroundings for safety, so I can recommend home modifications and the use of adaptive devices and/or medical equipment to help improve the patient's safety.
Currently, along with writing this blog with my sister, Pam, I also work, part-time, specifically assessing client's homes for safety with a program called Community First Choice, here in Maryland.
So, I decided I'd like to share my knowledge with our readers about what can be done to increase the level of safety for your aging loved ones.
My goal, with my patients, is always to facilitate an environment that will assure their optimal safety AND their highest level of independence.
In this post, I am going to focus on adaptive devices and durable medical equipment that I often recommend, and that I have had good experience with.  These 6 devices are listed in no particular order, and I have hand-picked them because of the specific features that each of them have.  Note: This post contains affiliate links. That means if you click on a link and make a purchase we may receive a small commission. Please be assured, however, that these are sincere recommendations that I would suggest to my own family members!  Thank you!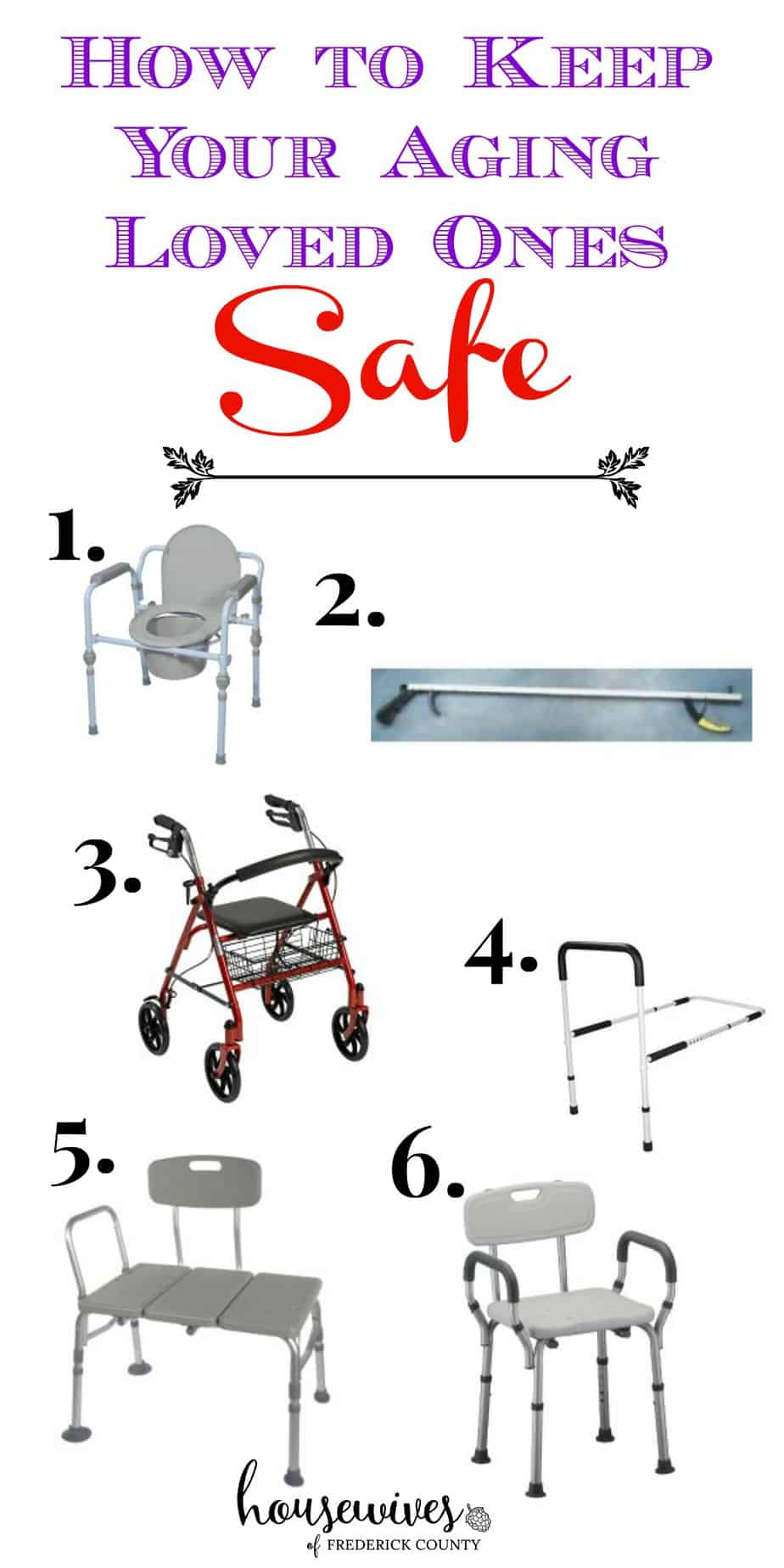 The above graphic contains pictures of the items listed below.  The numbers correspond with the numbers below.  Click on the highlighted name of each item to get all of the information about the item, customer reviews and price on Amazon.
I will be writing future posts with my recommendations for home modifications for safety, as well as posts with my recommendations for adaptive equipment to increase your loved one's independence in all areas of daily living.
Please don't hesitate to email us at [email protected] or comment on this post if you have any questions regarding this important topic!