Today is National Chocolate Day! How convenient that it just so happens to be Halloween this week too!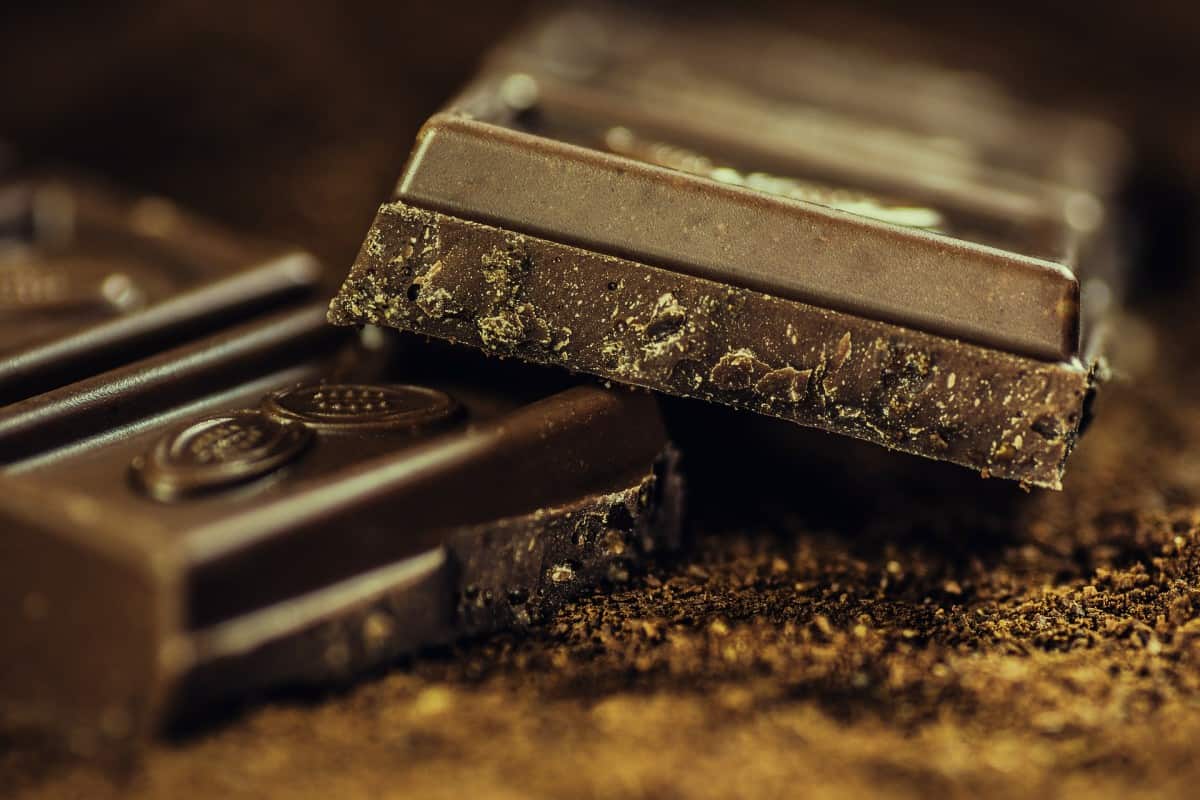 I always LOVE chocolate, but isn't it funny how your cravings for chocolate increase exponentially around Halloween, Christmas-time and Valentine's Day?
The older I get, the more snobby I am about the quality of chocolate that I'm willing to "break the diet" for. Personally, Russell Stover just doesn't cut it anymore for me.
If I'm going to indulge, I want to bite into chocolate that makes the world around me momentarily disappear!
So, to celebrate National Chocolate Day (and who doesn't want to do that?), I polled our readers!
My question was, "Tell us about your absolute FAVORITE chocolate that you've ever tasted, and where you got it from! It can be anywhere around the world! Or it could be in Frederick!"
Cara F. said, "The Perfect Truffle. Super good and hand made. Soooo good and various different kinds."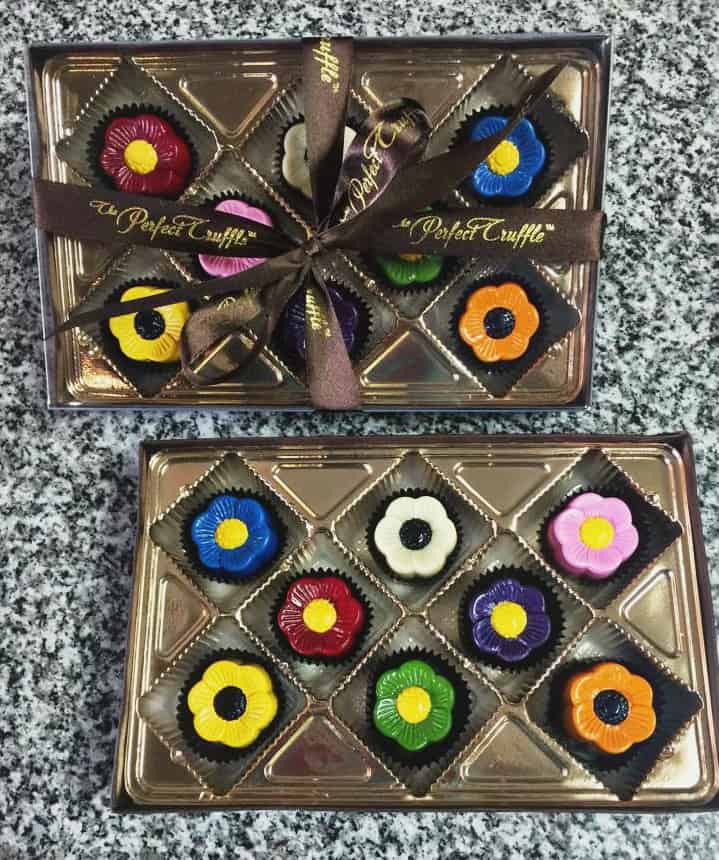 Melissa H-V. commented, " Sarris Chocolates in Canonsburg, PA…their chocolate covered pretzels are amazing! Sanborne's in NH…everything they make is melt-in- your-mouth delish. Zoe's is my local choice."
Celeste C. says, "Wilbur Buds from Lititz, PA. I think they also sell them in Boscov's at their chocolate counter."
Lauren Y. replied, "Hoffman's Chocolates in South Florida. Nothing compares!"
Regina L. comments, "Apple pie chocolates from Zoe's Chocolates in downtown Frederick. Melts in your mouth!"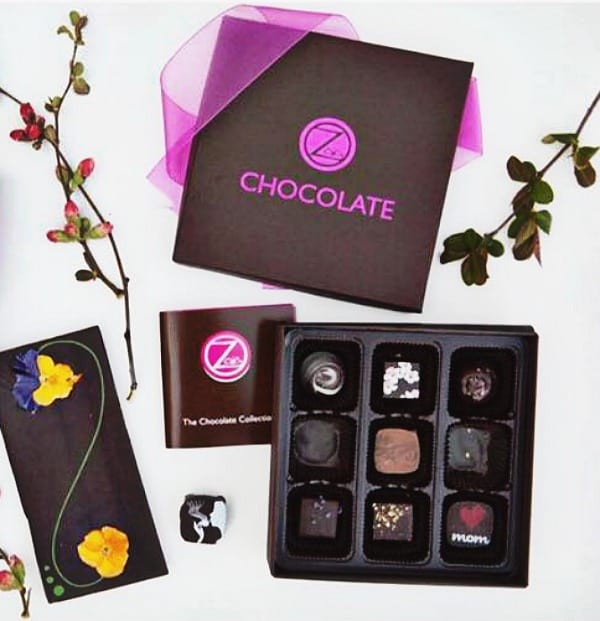 Our own Pam, from Housewives of Frederick County, says, "For me, my fave chocolate came from Switzerland and Germany. Oh my goodness! So melt-in-your-mouth good! I also LOVE the Lindt truffles. Yum!"
Tracy E. also loves Zoe's in Frederick, MD!
Jen W. says, "Nathan Miller Chocolate is amazing!"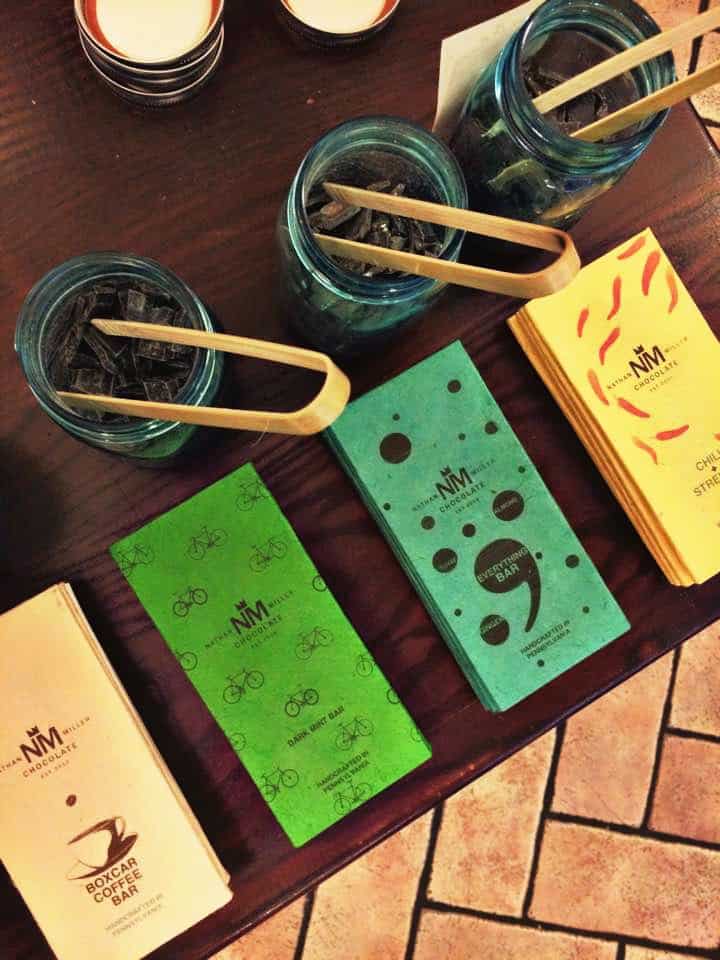 Allison Y. recommends, "Dandelion Chocolate from San Francisco."
And, I added my 2 cents, "My most recent favorite chocolate came from the little German store in the Pennsylvania Dutch Market – Hagerstown. The chocolate-covered marzipan! SO decadent!!!"
I LOVE having personal recommendations!
I also found a great article by National Geographic called "The 10 Best Chocolatiers in the World". The chocolatiers in this list hail from Paris, France to Chicago, Illinois! And, they all look TA DIE FOR!!!
So, Happy National Chocolate Day to ya! It's OK to indulge a little – after all, there ARE health benefits to eating chocolate (antioxidants, anyone?)!
Life is just too short to eat bad chocolate! And, if that's not a famous quote…well, it should be!
Where do you get your favorite chocolate?
Terri is married and has 2 sons – both high schoolers! She has lived in Frederick since 1994 and absolutely loves exploring and discovering new parts of our town.
read more...