"Yard Sale!"  I'll never forget one of Pam's and my friends, Karen, yelling that every time we'd pass a yard sale sign.  There's something so intriguing about going to yard sales, or "yardsaling" as Pam and I call it.  When you come up on one, there's usually a yard full of "stuff" that from a distance seems to call out "treasure!".  Well, you know the old saying, "One man's trash is another man's treasure", or something like that!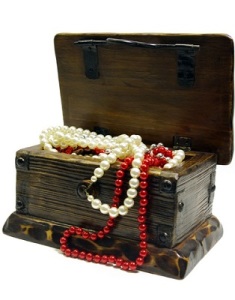 Pam and I have gotten into the habit of going yardsaling on Friday mornings.  There usually aren't as many yard sales to choose from, compared to Saturdays, but we love it because there aren't as many people out, so the competition (to get the best items) isn't as tough.  We usually go as soon as the kids get off to school, and it turns into a fun morning to spend with each other and catch up!  A lot of times, we end up going out to lunch at the end of our morning of searching for treasures. 
Since Pam and I have so much fun going yardsaling, and since we are in the thick of yard sale season, I thought I'd write this post with tips on successful yardsaling!  This is only about going to yard sales, not having a yard sale – that would be an entire other post!  Pam and I have a very good friend, Kim, who we consider to be our guru of successful yardsaling.  I mean, she has got it down to a science!  I gave Kim a call and asked her to tell me her tips/secrets!  She graciously shared her knowledge, so here goes: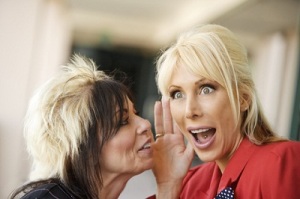 Compile a list of all of the yard sales in the area you're interested in going
Do this the night before, so you're ready to go the next morning
Some go-to places to find out about yard sales are:  Craigslist, your local paper (classifieds section), phone apps (I use Yard Sale Mapper on my iPhone 4), websites (2 that look pretty good are – www.yardsalesearch.com and www.yardsaletreasuremap.com)
Using a GPS is extremely helpful!  You could even map out your route before you go, and then you can be on automatic pilot!
Along your route, you are bound to discover yard sales that weren't advertised too!
Keep in mind that community yard sales are usually good places to start – many times you can park, and walk from yard sale to yard sale!
Arm yourself with cash money
Preferably the night before, get to the bank and get the amount of money you think you'll need ($50-$100 is a safe bet), and make sure to get lots of small bills just in case the person having the yard sale is unable to give you change for a larger bill.
Some places MAY take a check, but I've never tried it and, frankly, I would be hesitant to take a check from a stranger if I were having a yard sale.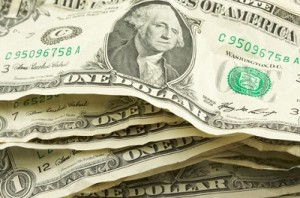 Get out on the road as early as possible
Most yard sales advertise that they will start around 8am; so, get on the road around 7:30 am to get a jump start on the good stuff!  Make sure you either eat a good breakfast beforehand, or bring snacks so you don't have to stop for food and waste precious yardsaling time!
If you like vintage or antique items, keep in mind that businesses that sell antiques try to get to sales first to get the most valuable items, so try to beat 'em to it!
Drive the biggest vehicle you have if you're open to buying large items
Pam and I take turns driving each time – it's only fair since gas ain't cheap!
If you know you aren't "in the market" for larger items, then of course drive the most economical vehicle you have.
Know how much to pay
Many yard sales will have prices on their items, and this makes it a little easier (in my opinion) to have a starting point to negotiate, if necessary.
With yardsaling experience, you will know the "going rate" of a lot of items and you'll be able to tell right away if items at a yard sale are priced way too high, or are dirt cheap.
Our yard sale guru friend, Kim, says that her rule of thumb is that items should be priced about 10-20% of what it would cost new (unless it's really used looking, and then it should be even cheaper).
Kim also suggests that people who are having yard sales will be more likely to bargain after around 10am – the later in the yard sale, the more that the person having it is willing to go down in price to get rid of the item.
Also, remember that you can easily get so caught up in wanting to get a great deal that by the time you get the item home you realize you didn't really even want the item anyway.  Don't fall into that trap.  Believe me – I have many items I have bought at yard sales that have ended up in my own yard sales!  So, kind of know what you're looking for before yardsaling.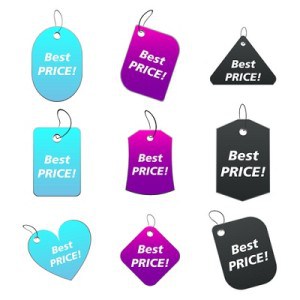 Overall, just have fun!  There really is no price to put on quality time with your sister, or your friends, or even all by yourself!  Many times, I come home without having bought anything (which is OK, because there's more money in my pocket!).  But, Pam and I have usually crossed off everything on our list that we wanted to talk about by the end of our excursion, AND we have gotten our fill of laughs! 
If you have any yardsaling tips to add, please comment and share them!  Happy Yardsaling and here's to finding YOUR treasure!!!
Terri is married and has 2 sons – both high schoolers! She has lived in Frederick since 1994 and absolutely loves exploring and discovering new parts of our town.
read more...