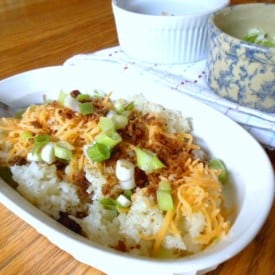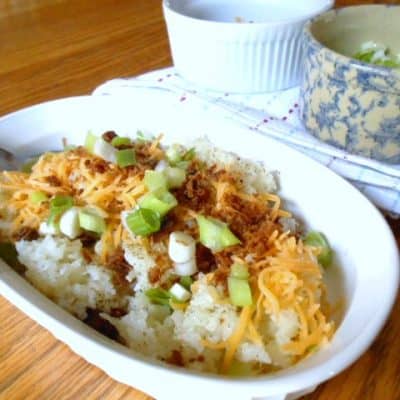 Weight Watchers Mashed Cauliflower
3 Weight Watchers Points Plus Value
- 1 head cauliflower cut up into florets

- 1 package reduced fat shredded cheddar cheese

- 1 package bacon bits

,

I used Hormel

- 1 can fat free chicken broth

- 3 spring onions

- Salt & Pepper to taste
Steam cauliflower florets with the can of chicken broth in a large covered pot.

Check with a fork until cauliflower is soft enough to cut with a fork.

Remove cauliflower from chicken broth and add to a large bowl.

Mash cooked cauliflower with a hand masher.

Add your toppings and enjoy!