We are super excited to be offering our one-of-a-kind, 20 page, printable Maryland Kids Activity Book!
At this time, with the rapidly evolving COVID-19 landscape we're all facing right now, offering something positive for the kids in our lives is super important.
Maryland Kids Activity Book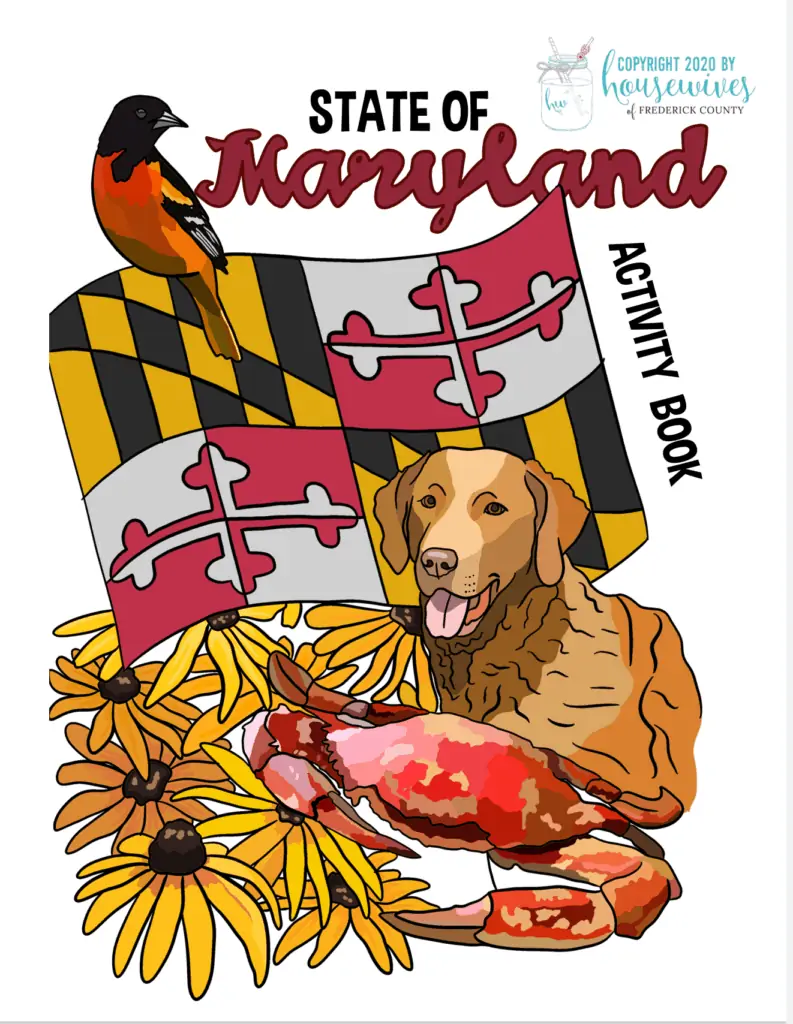 This kids activity book has 20 Maryland themed colorful, cheerful & educational pages of activities to keep your kids busy and creative for hours.
And we're offering it in a digital PDF format so that you can print it out in real-time on your own printer!
Particularly, our Maryland Kids Activity Book includes:
Coloring Pages
Writing Prompts
Research Prompts
Image Search
Word Searches
Mazes
Tic Tac Toe
Drawing Prompts
A Matching Exercise
Several Activity Prompts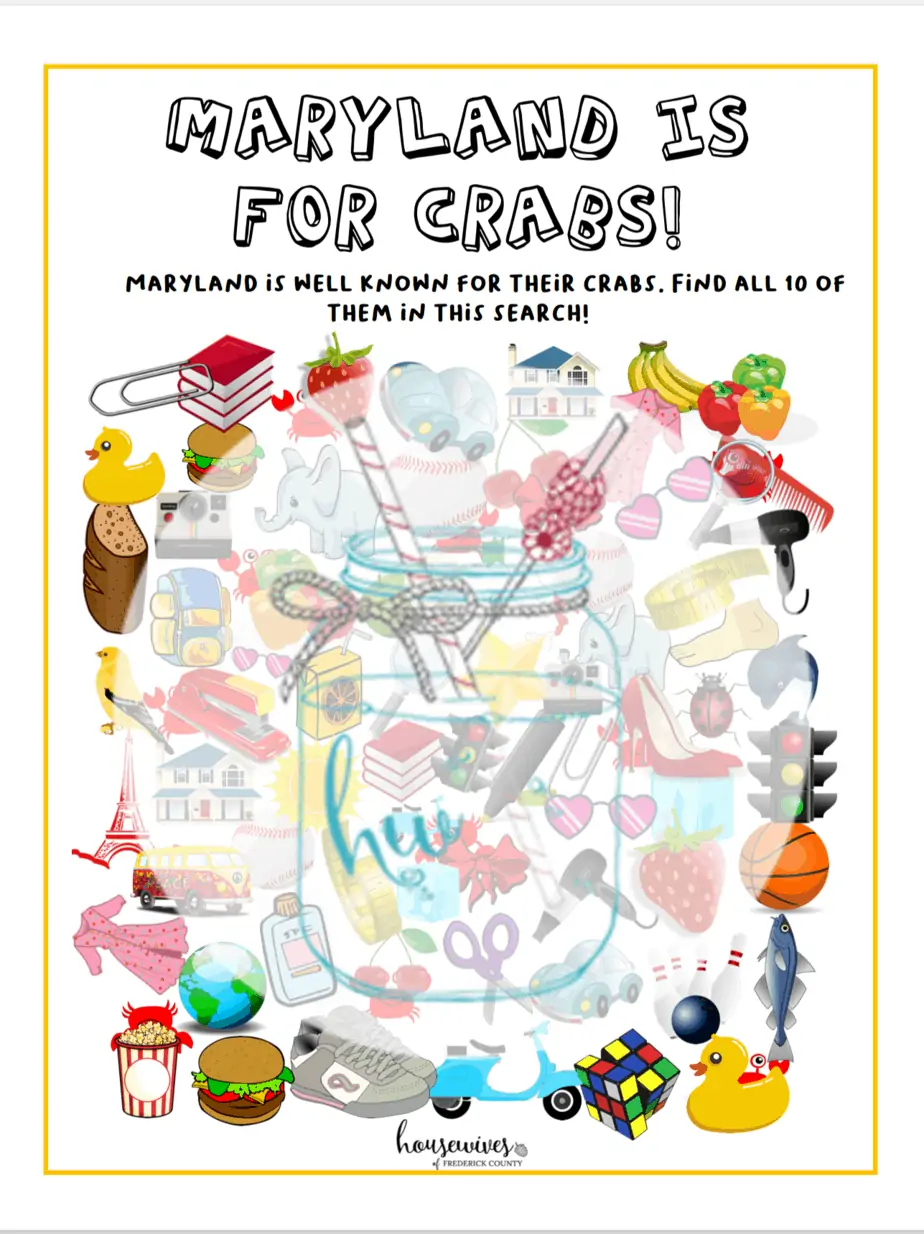 Kids Need Routine
With ongoing distance learning for school children in Maryland, having a routine is more crucial than ever.
Furthermore, if you set an agreed upon daily school schedule for your kids, they'll know exactly what is expected of them.
This article from the NY Times states "Research shows that children are more likely to thrive with predictable, consistent routines at home that provide, among other things, a sense of security, and help their social and emotional well-being. This source of stability will be even more critical during what may be a prolonged period without the structure of a normal school day."
In addition, because we can't fill their entire day with school work, (and who would want to do that?) giving them other daily routine activities will contribute to their sense of security.
Spark Some Creativity in Your Kids
This is where our Maryland Kids Activity Book comes in!
For example, one page prompts your child to create their very own news article by researching any topic they like.
Additionally, another page asks your child to write a myth, specifically about Frederick, Maryland's covered bridges.
And yet another page encourages your child to draw themselves in their favorite place in Maryland.
Not only do these activities highlight some of our favorite things about Maryland, but also they help your child to envision themselves there.
Maryland Kids Activity Book Has Iconic Maryland Symbols, People, & Places
Iconic symbols, people, and places included in this book are:
The Maryland State Bird
Maryland State Flag
Chesapeake Bay Retriever – The Maryland State Dog
Black-Eyed Susans – Maryland State Flower
Crabs – Because Maryland is for Crabs
Notable People & Places:

Ocean City
Assateague Island
National Aquarium
Chesapeake Bay
Names of Maryland Counties
Twin Spires of Downtown Frederick, Md
Covered Bridges of Frederick, Md
Baker Park in Frederick, Md
Maryland's State House
Queen Mary – Maryland was named after her
Francis Scott Key
Reader Testimonials
"If your kids are climbing the walls, this one is for you. Entertainment, education, and further growth of a healthy love for Maryland are all things this prize can provide." Melissa Muntz & C.

"The Housewives of Frederick County Maryland Activity Book is a complete assortment of kid-friendly activities! It offers coloring, mazes, history lessons, word finds, games, and more, which all equal FUN for the kiddos (and adults, too)! My 8-year old son loves the assortment of activities, calling the activity book, "great for artists". Engaging entertainment, very reasonable price – that's what I'm talking about – thank you Housewives of Frederick County!!" Thank you Annette Hackey and Q.

"We enjoyed coloring and completing the pages of the Maryland activity book as a family. It brought back great memories of our family visit there and we are looking forward to a time when we can return." Jennifer Auer from Jersey Family Fun.
Interested? All we ask is that you subscribe to our weekly newsletter full of fun things to do, amazing recipes, and a few of our favorite things!
Once you receive your email subscription confirmation, you will receive another email to download your PDF.
Then, just print it out in real-time from the comfort of your home, so the kiddos can get started on it right away!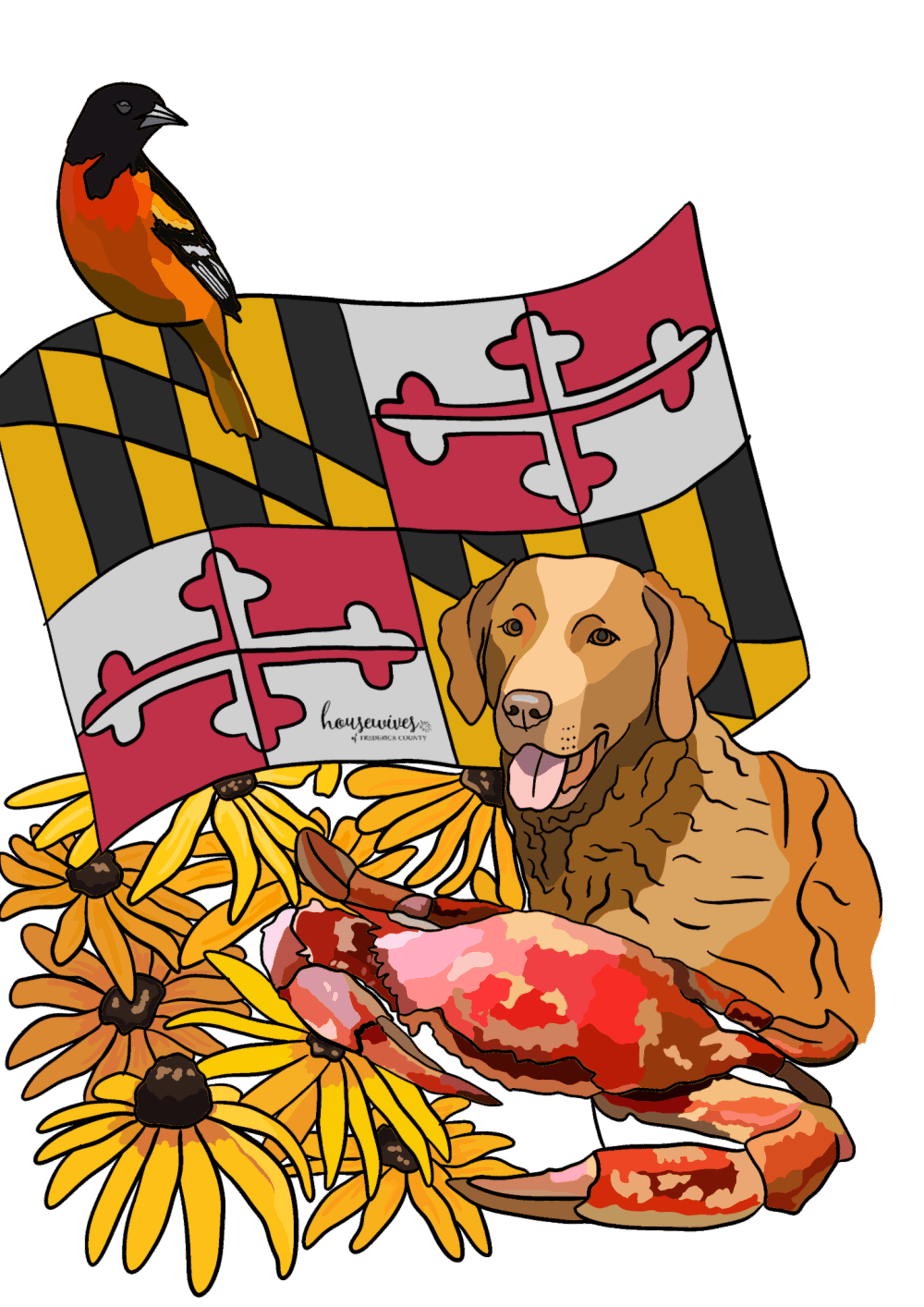 Enjoy your new activity book and please share photos with us showing your kids' creativity!