Work with Housewives of Frederick County for an excellent way to bring attention to your local business, event, or product.
As a local, lifestyle blog, my readers are a highly niched, targeted audience of mostly women, often mothers & grandmothers between the ages of 35 to 55, who live in the Frederick area and beyond.
Because my readers trust me with my word-of-mouth style advertising, I will only promote businesses, events, and products that I feel will be a great fit with them.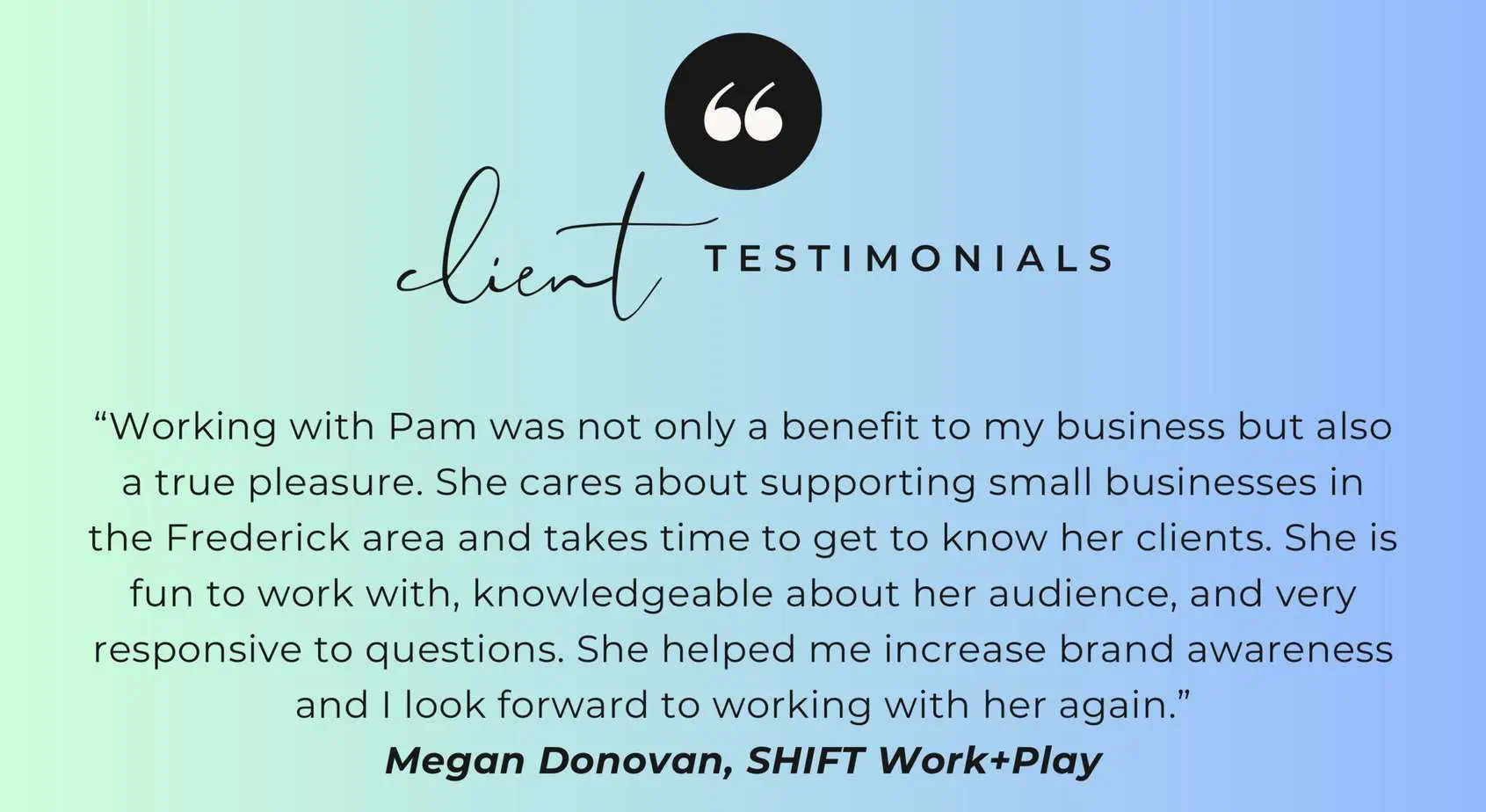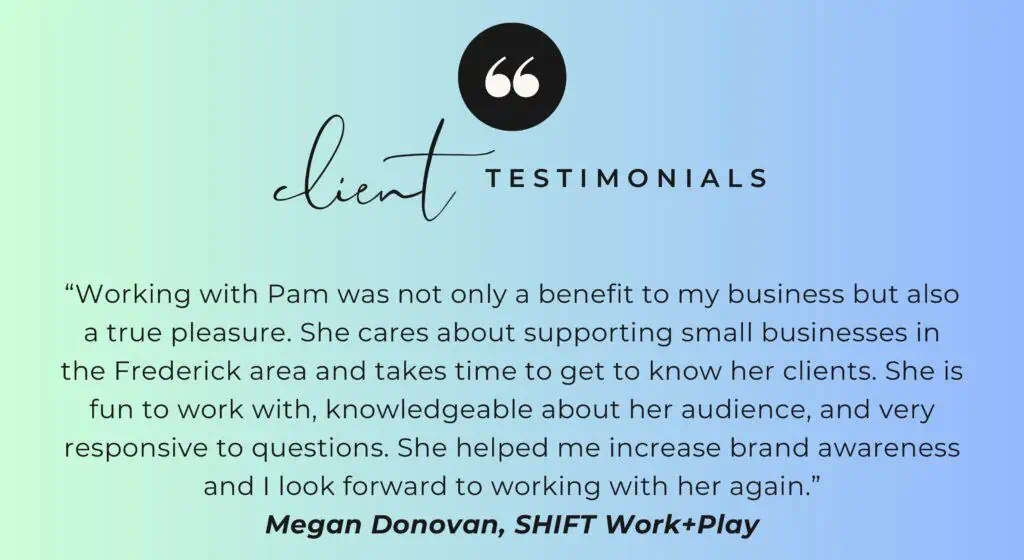 Megan Donavan, SHIFT Work+Play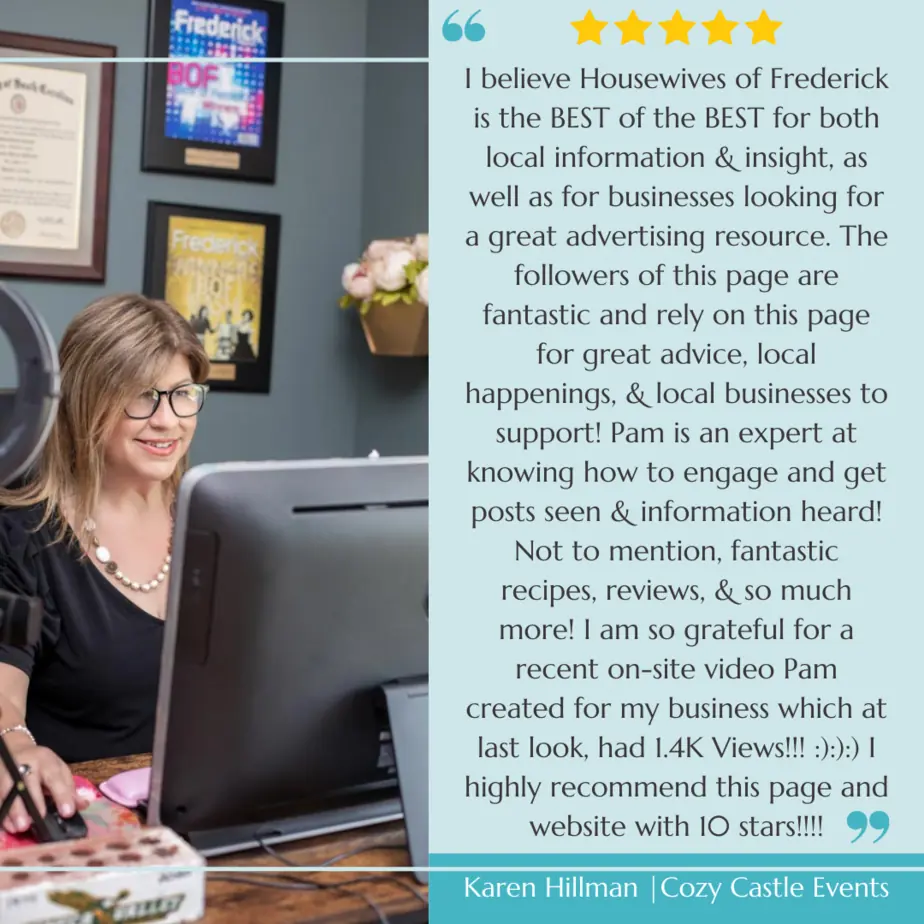 Karen Hillman, Cozy Castle Events
I offer several types of promotions including:
Featured Blog Posts
List Blog Posts
Facebook Promotions
Video Promotions
Reels
Stories
Email Ads
Dedicated Emails
And More!
Not only do the Housewives of Frederick County reach the residents of Frederick, Maryland, but also it reaches people who are looking to relocate to or just visit this wonderful town.  
Click here on my Contact Form to begin gaining more exposure for your event or business!
I can't wait to work with you!