Welcome! I'm Pam, the Founder & Lifestyle Blogger for Housewives of Frederick County LLC.
About Housewives of Frederick County
My identical twin sister, Terri, and I started Housewives of Frederick County, a Hyperlocal + Lifestyle website in 2012.
Needless to say, it was the perfect excuse to get together & discover our beautiful town of Frederick, Maryland!
In the process, we have gotten the #1 spot, (or top 3) in Frederick Magazine's Best of Frederick Contest every year in the "Best Blog" category.
Although we started Housewives as a predominantly hyperlocal blog, it has evolved over the years.
Now, not only does it appeal to the local Frederick community, but also globally.
Indeed, Housewives has grown to be a dependable, favorite destination where women are encouraged to find the best in their daily lives.
My reader is the every-day mature woman – the household decision-maker, with interests in food, fashion, shopping, family, travel, and home & garden.
Housewives' helps my readers find easy-to-make weeknight dinner recipes, products & services, fun family day trips, and great things to do.
All Good Things Must Come To An End
Much to my dismay, in 2020 Terri decided to move on from Housewives of Frederick County.
With her strong Occupational Therapy credentials & experience, she started a business of her own, Healthy Home Living Solutions LLC.
However, as my Momma used to say, everything happens for a reason.
It turns out that it was the best thing for both of us!
Needless to say, although Terri is no longer a part of the day-to-day operations for Housewives of Frederick County, she will always be a Housewife.
Pam's Background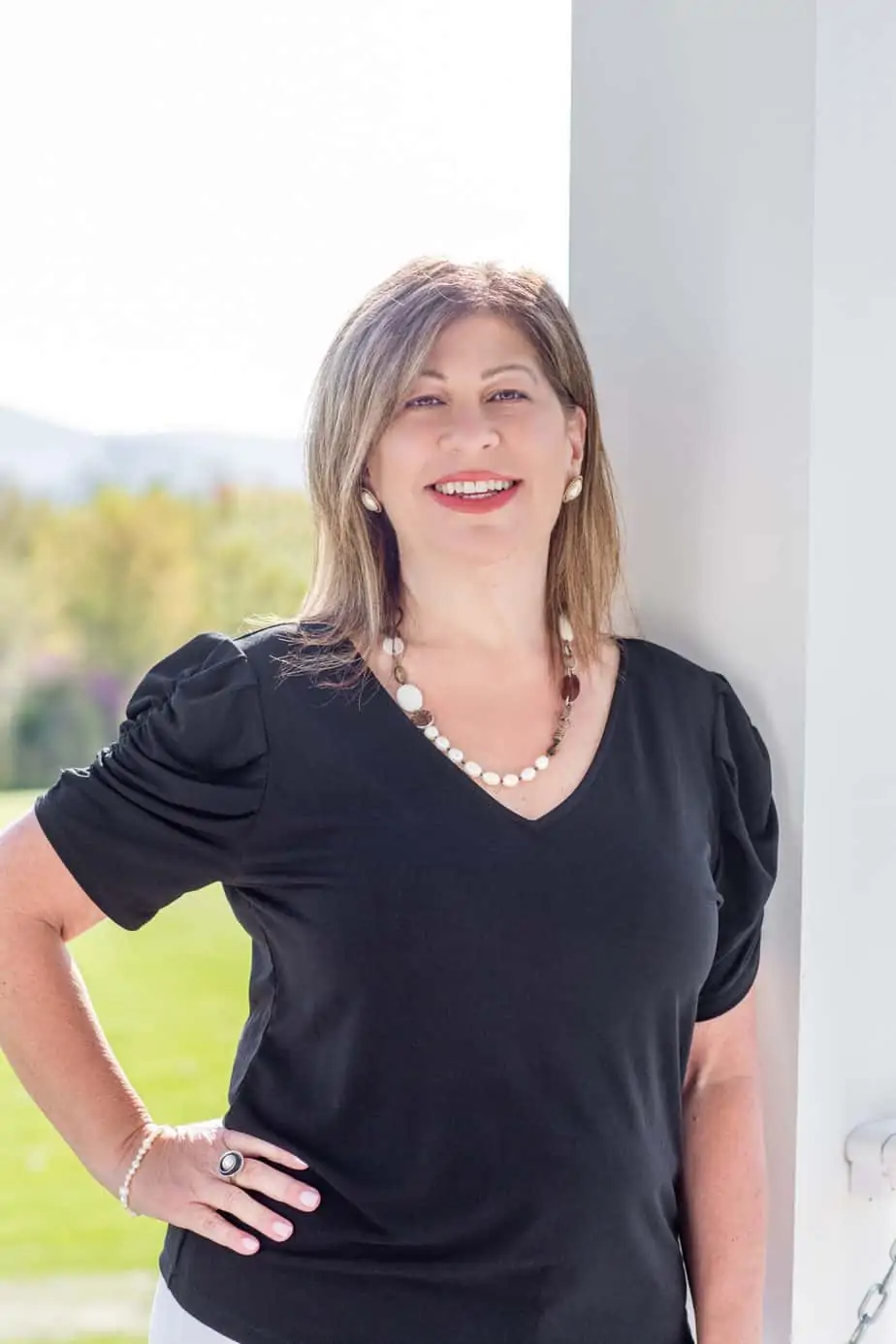 Although I am the OG Housewife of Frederick County, I'm not originally from this gorgeous town.
However, I've ALWAYS been a Maryland girl, starting out in College Park, Maryland.
When I was in elementary school, my parents moved us to Montgomery Village, Maryland where we enjoyed the suburban life.
After graduating from Seneca Valley High School in 1984, I went on to attend The University of South Carolina.
It was then that I received my Bachelor of Arts Degree in Psychology.
After college, I worked in the corporate world for 12 years specializing in maintenance contracts for NCR Corporation and Qiagen.
I moved to Frederick County in 1999 and got married in 2003.
Then, I finally achieved my dream of becoming a mom in 2005 at the age of 39.
Since we knew our son would be our one-and-only child, my husband and I made the decision for me to leave my career in order to be a stay-at-home mom.
Needless to say, I have no regrets whatsoever and absolutely LOVE the flexibility of being my family's household manager and social planner.
BUT, I've always needed my own identity outside of being Mom, Wife, Sister, Daughter & Friend.
After trying several small business ventures and working a 2 week stint in the local school system, I FINALLY discovered my passion for blogging and I've never looked back.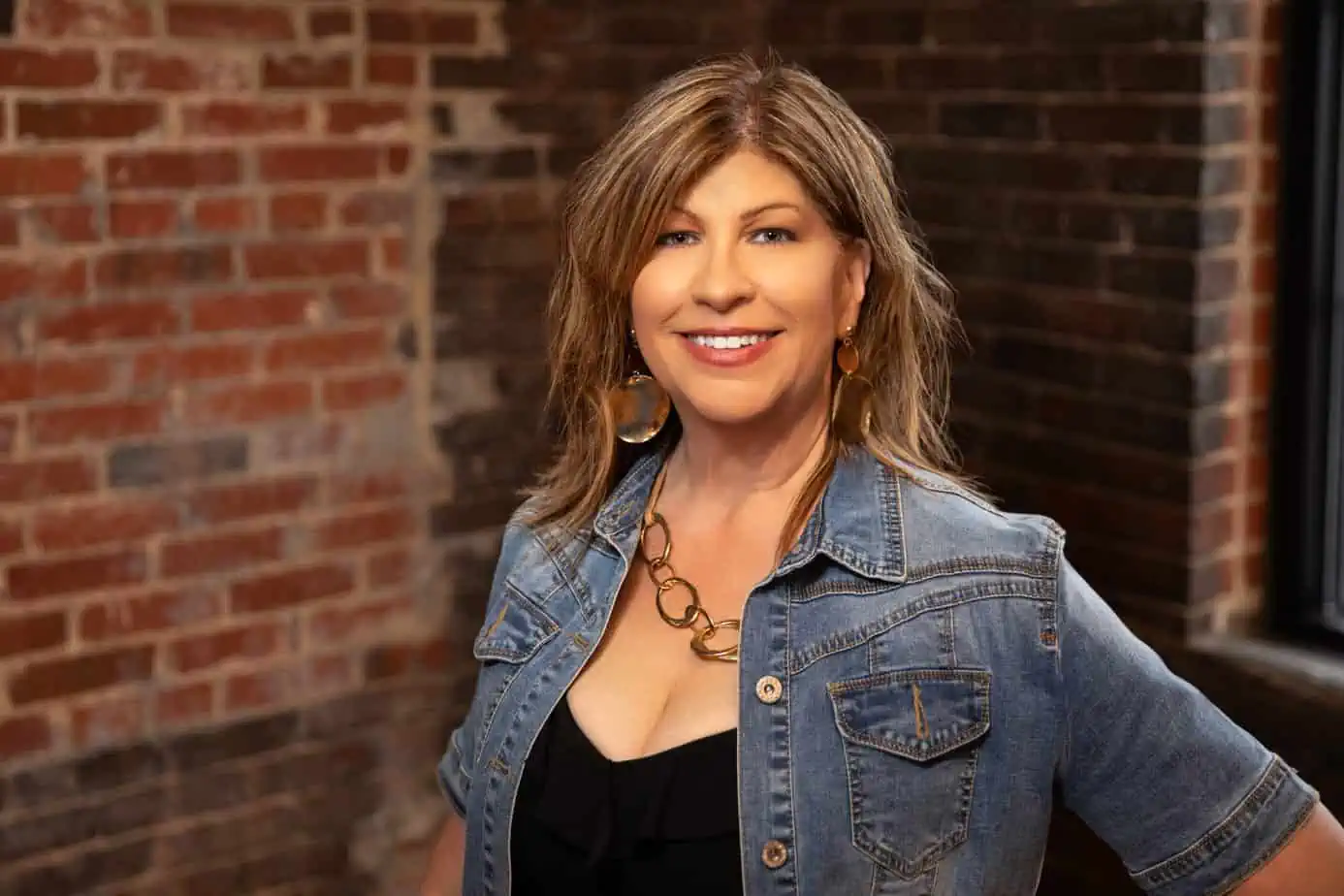 What I Do When I'm Not Blogging
Being a Maryland girl, I LOVE Chesapeake Bay Blue Crabs, whether it's:
Partaking in Maryland Crab Feasts
Or making my own favorite Maryland style crab dish, like my:
In addition, I love to make healthy recipes that don't necessarily look healthy, such as my most popular recipes (besides my crab recipes):
Fun Fact: To answer one question I get a LOT, yes that is my twin sister and me starring (acting) in an episode of the I.D. Channel's Evil Twins.
When I'm not wearing my 'Writer', 'Photographer', or 'Blogger' hats, you can catch me:
Cheering on my Drum Captain son in the high school Marching Band.
Loving on my cats, Mattie & Max, and my Labrador Retriever, Sarge.
Singing karaoke with Terri at the local pub.
Enjoying a good laugh with my friends and family.
Taking long walks.
Growing beautiful flowers.
Going to yard sales and estate sales to find hidden treasures.
Goals For Housewives of Frederick County
My goals for Housewives remain the same that they've always been from the very beginning: To encourage living a healthy, happy, & positive life AND to have fun while doing it!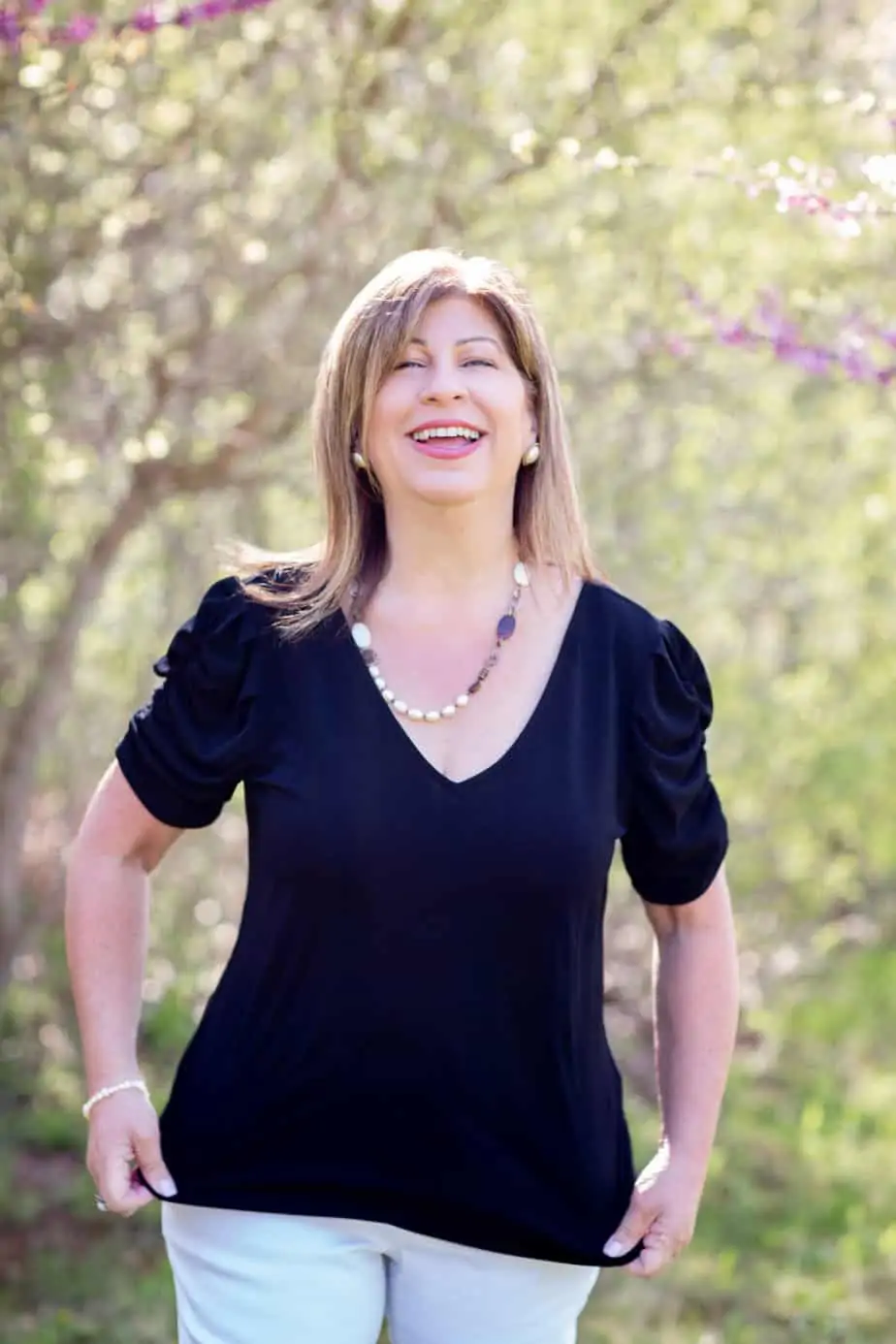 Evidence of this is my ever-popular series of local 'best of' posts such as:
Overall, I continually strive to be a positive presence, as well as a go-to lifestyle resource for you, my readers.
Because, unlike the shows on TV about Housewives (and you know which ones I'm talking about!), I'll ALWAYS keep it real!
As Featured In
I'm so honored to be featured by these publications who have seen value in the content I create!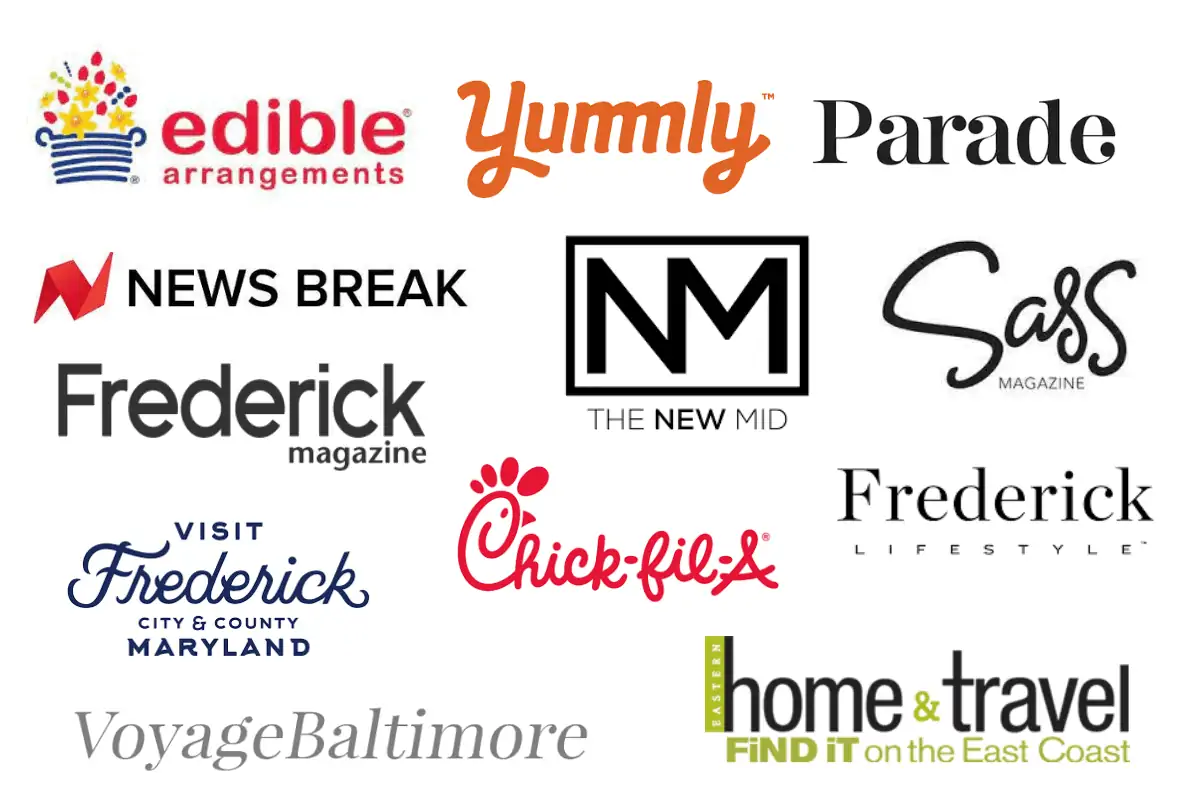 Join My Newsletter List!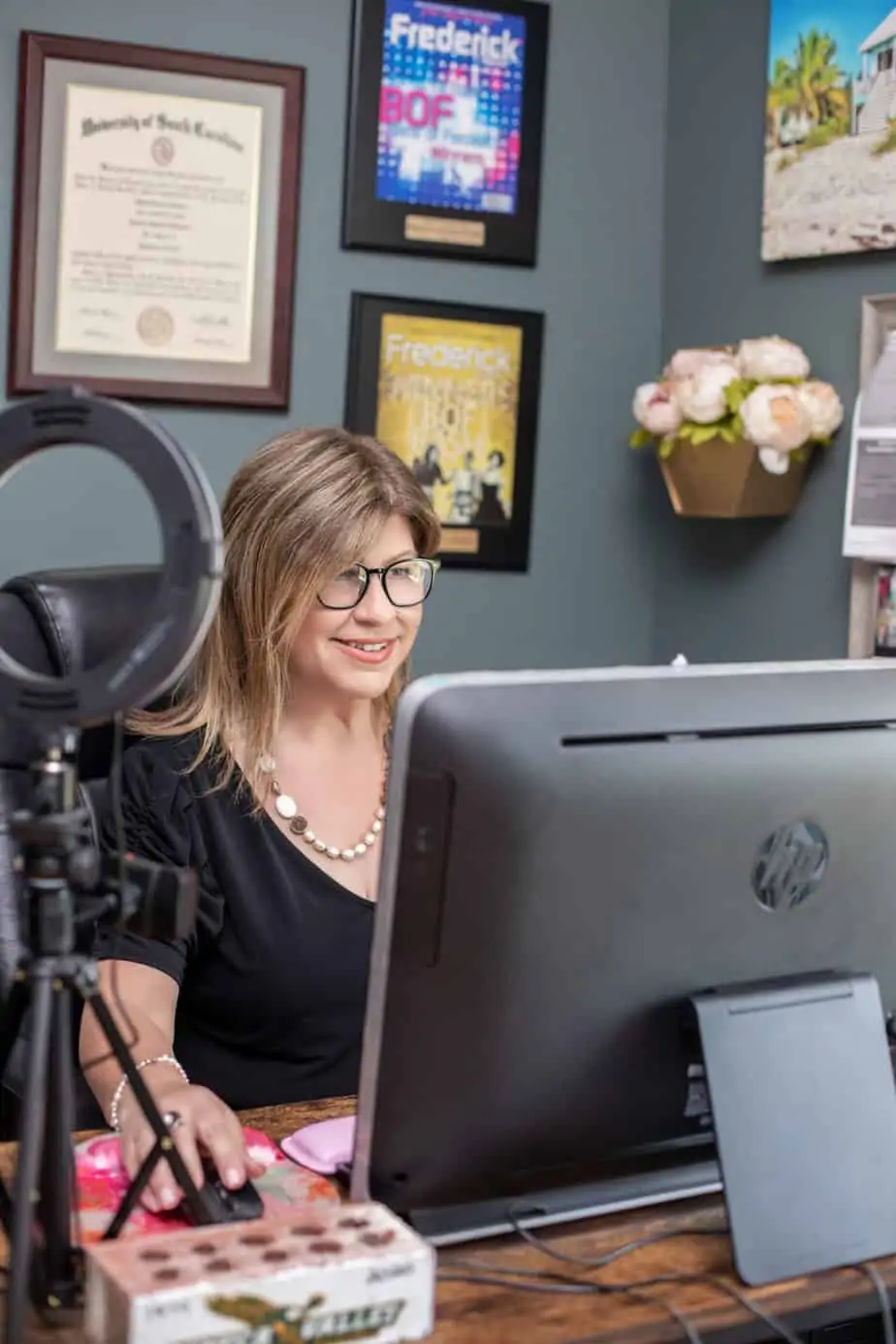 To keep up on all of my latest posts, subscribe to my weekly newsletter, sent directly to your inbox every Friday morning.
Lastly, for a great list of some of my favorite every-day household items, click over to my Resources page where I share items I personally own and love!