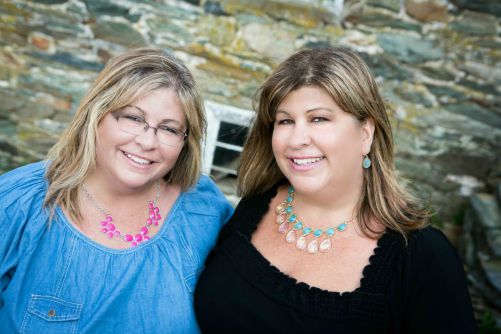 Welcome! We're Pam & Terri, Founders & Lifestyle Bloggers for Housewives of Frederick County, LLC. We are identical twins who live in Frederick County, Maryland.  The two of us have always been extremely close and we LOVE to spend time together! We began Housewives in late 2012 as a predominantly hyperlocal blog. We absolutely love our town and all that it has to offer. So, it just made sense to get together and tell the world about our beloved Frederick County. As we've evolved, we now appeal to not only our local community but also globally. Our goal is to live healthy and happy lifestyles AND to have fun while doing it! We want to be a positive presence, as well as a go-to lifestyle resource. Unlike the shows on TV about housewives (and you know which ones we're talking about!), we are the real deal and want to share the days in the lives of the Housewives of Frederick County!
More About Terri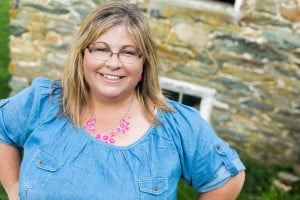 Terri is married and has 2 sons – 1 high-schooler and 1 college student – Go Clemson! She has lived in Frederick since 1994 and absolutely loves exploring and discovering new parts of our town. Terri has a B.S. in Pyschology, as well as a Master's Degree in Occupational Therapy. She has been an O.T. for 21 years. She loves to involve herself in her children's activities, academics and life goals. Terri's nicknames from her closest friends and family are 'Mary Sunshine' and 'Queenie'. She embraced her 15 minutes of fame in the starring role of an episode of Evil Twins on the Investigation Discovery Channel in 2014. When she's not wearing her 'O.T.' 'Blogger' or 'Mom' hats, you can catch Terri either at the beach, playing with her Chesapeake Bay Retriever, Stella, or at the local pub bringing the house down with her beautiful voice, singing karaoke.
More About Pam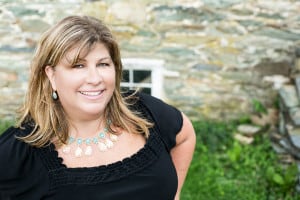 Pam is married and has 1 son – a middle-schooler. She followed Terri to Frederick in 1999. She absolutely loves going to yard sales and estate sales and finding hidden treasures. Pam has a B.A. in Psychology and 20 years of experience working in the corporate world. She adores being a mom to her son and feels so fortunate to be a work-at-home mom, as well as the family manager, social planner, and sock picker-upper. Pam also claimed her very own 15 minutes of fame in the co-starring role, alongside Terri, in an episode of Evil Twins on the Investigation Discovery Channel in 2014. When Pam's not wearing her 'Writer', 'Photographer', or 'Blogger' hats, you can catch Pam cheering on her son in baseball, camping with her family, loving on her cats, Mattie & Max, and her Labrador Retriever puppy, Sarge, singing karaoke with Terri at the local pub, or just plain making people laugh with her infectious sense of humor.