So it's been a little over a year since Housewives of Frederick County was born. Terri and I have been thinking about getting professional photos taken for a while now. We just didn't know who to ask to take them, where to take them, or how we wanted them taken.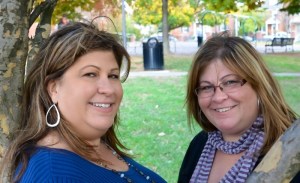 We know of many excellent photographers in the Frederick area, but really wanted whoever took our photos to know our personalities and capture that in our photos. That's when it dawned on us. Duh! Let's ask our good friend, Lisa Bolton to take them. Lisa is a relatively new friend to us. Her son is good friends with my son. Every birthday party both of our sons would go to, I'd see Lisa hiding behind trees, standing on chairs, doing the military crawl on the ground, or whatever it took to get the best shots. Then she would graciously send the mother of whichever kid it was who was having the party copies of her photos.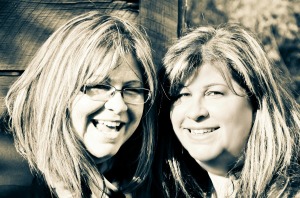 She did this for me when her son was invited to my son's birthday party. I was so excited to get the photos and share them with my family. As we became closer friends, she snapped some photos of my son while on a play date with her son – playing in the leaves, sitting around giggling, and just hanging out and having fun. She captured my son's true personality in those photos. Something that I have a hard time capturing. I tell him to smile and he looks like he's in pain. I even used her photos of my son for Christmas cards last year.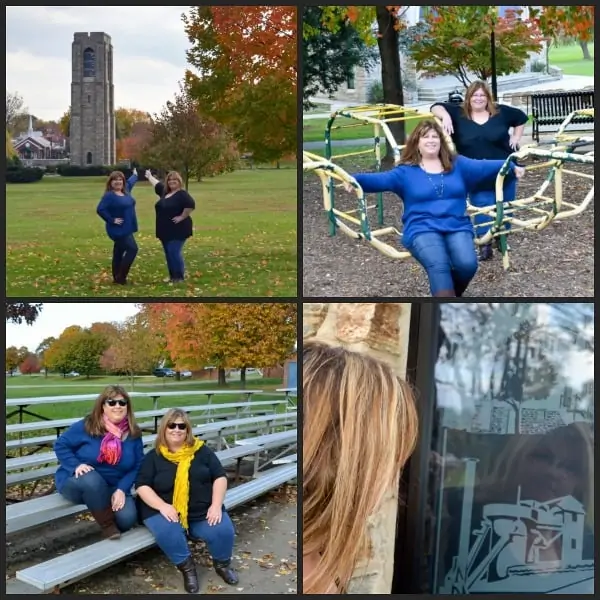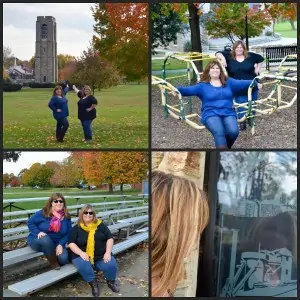 Our vision as the Housewives of Frederick County is to be a resource to not only Frederick County residents, but also to anybody who is traveling through or considering moving here. We don't pretend to be something we're not. Hence our tagline: 'Keepin' It Real'. We're just 40-something women who are trying to live the happiest life we can and be great moms to our kids, devoted wives to our husbands, amazing sisters to our siblings, loving daughters to our parents, and trusting friends to our friends. This is why we knew, having a friend take our photos would be our best option. We're so thankful for Lisa.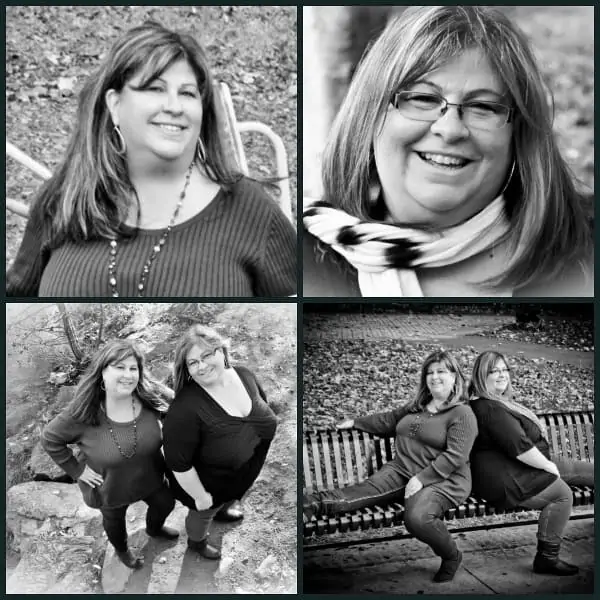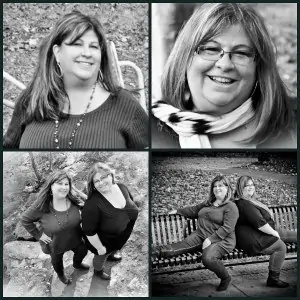 Because of our personalities and the vision of our blog, the most logical place to do our photo shoot was Baker Park in downtown Frederick. We decided over the summer, that we'd prefer to take our photos during the fall. It's one of our favorite seasons and you can't beat the crisp temperatures and the beautiful color on the trees. We happened to pick the ideal day to take our photos. It was simply gorgeous.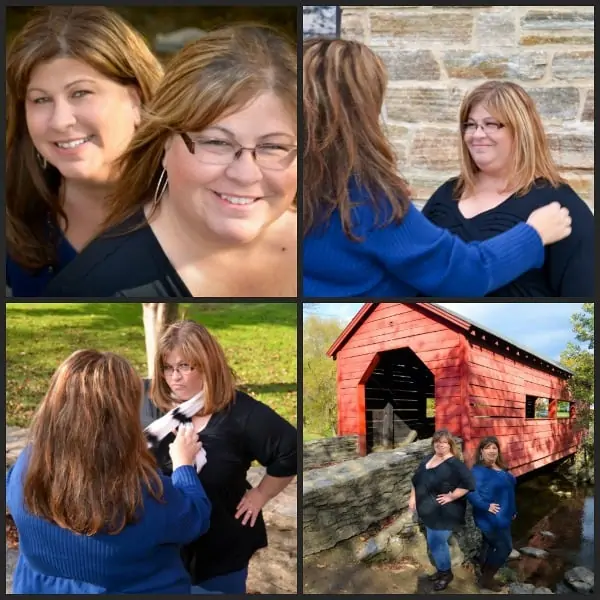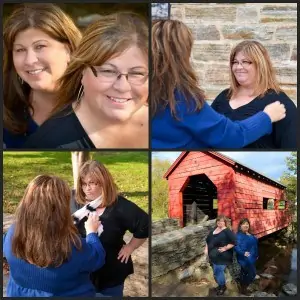 When Terri and I got to our meeting place at Baker Park, Lisa was already there scoping out the area and setting up her gear. She knows Terri and I are self-conscious about our appearance, as most women our age are, and she takes pride in choosing just the right angles so that the photos are as flattering as possible. Yes, she was standing on a ladder for many of these photos. And we so appreciate her for that!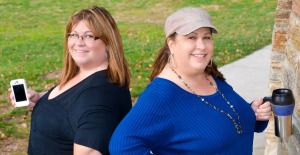 She not only had a ton of pose ideas but she was also very open to letting us show her how we wanted our photos taken. The photo above is what we call our 'logo pose'. See our logo at the top of our blog and you'll see why we call it this.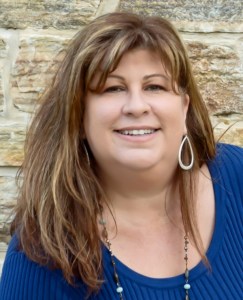 Lisa spent hours with us on this gorgeous fall day. We had a ton of laughs and really enjoyed our time with her. She's so down-to-earth which makes it so comfortable to pose and be ourselves in the photos.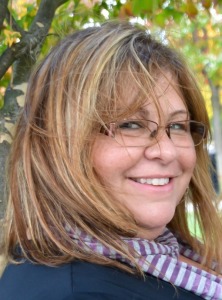 Here are some photos she took throughout our photo session showing the beautiful day we enjoyed in Baker Park.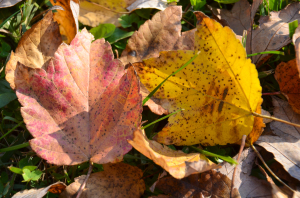 While we were in the main area of Baker Park, one of Frederick's most recognizable landmarks, the Joseph Dill Baker Tower & Carillon, was playing beautiful music the entire time. Did you know that this Carillon has 49 bells that play? I didn't either. The music just added to the beauty of the day.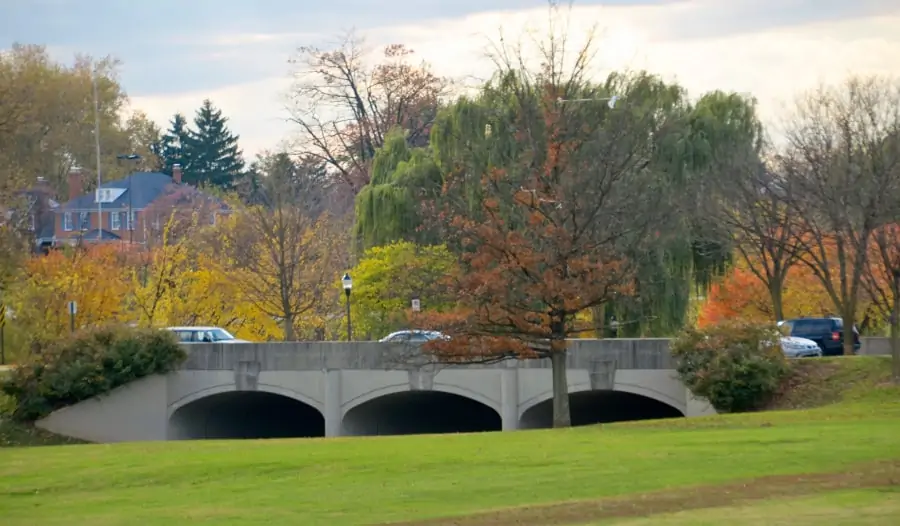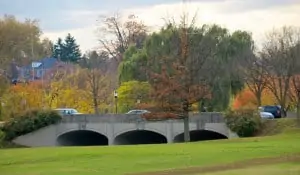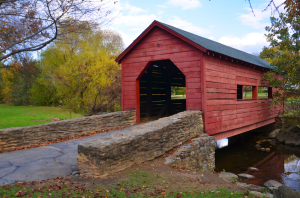 Housewives of Frederick County Photo Shoot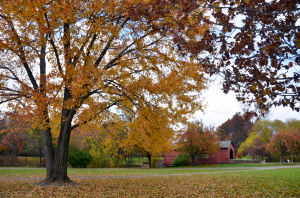 So, if you live in Frederick or it's surrounding areas and you're looking for a photographer who is willing to get to know you, learn your vision, and carry that vision out through her photographic expertise, Lisa Bolton is your girl.
Here is her contact information: Bolton Photos, Lisa M. Bolton, Photographer, 240-529-8493, [email protected].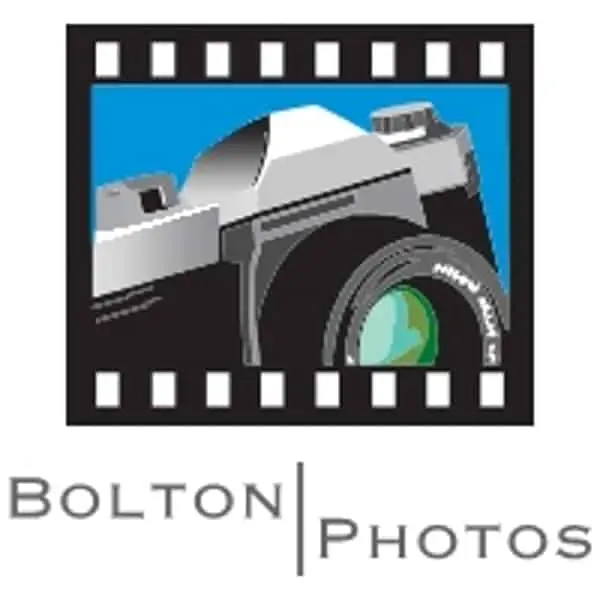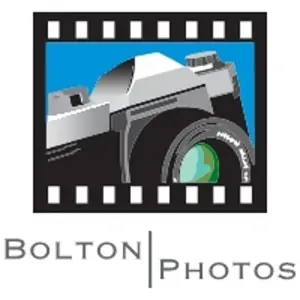 Thanks Lisa! Love you girl!