If you're looking for a fantastic personal chef in Frederick, Md and the surrounding area, you must try Chef Riri with Home Cooking Solutions!
Recently, I had the pleasure of using Chef Riri's personal chef services and was blown away by the amazing dishes she prepared as well as all the work she put into it!
Why use a personal chef in your home?
Well, we're going to give you all the reasons!
This post is sponsored by Home Cooking Solutions. All opinions are my own.
Personal Chef in Frederick, Md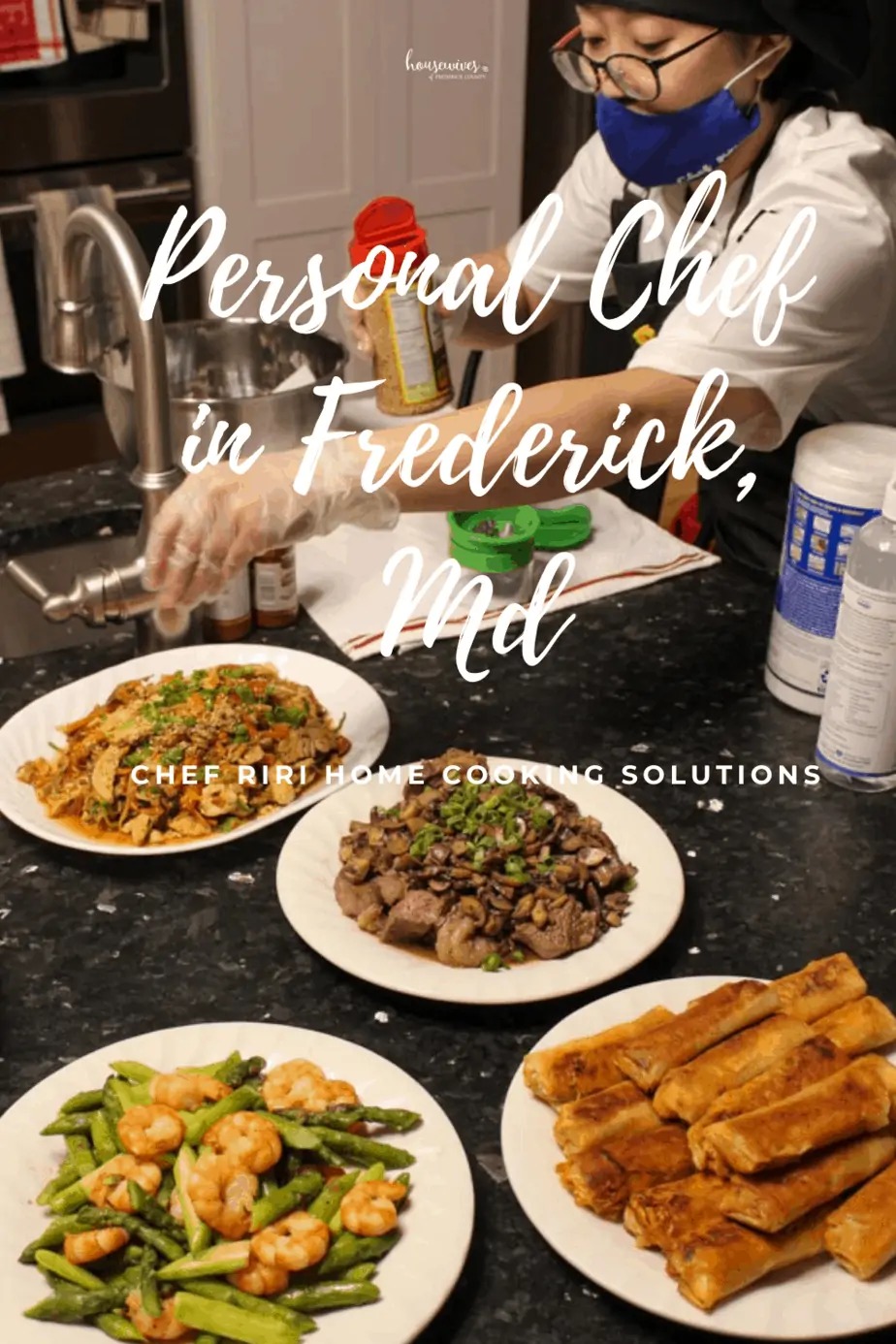 I've always dreamed of having a personal chef come to my home to prepare my family our favorite foods.
But I never thought it would ever actually happen!
However, recently I started noticing these mouth-watering food photos on Instagram from a personal chef in Frederick, Md.
Needless to say, I'd stop scrolling and scroll back up to see exactly who was making these wonderful dishes.
It was Chef Ririka (Riri) Evans with Home Cooking Solutions.
Her food looks so good that I asked her if she'd like to be a part of our Holiday Gift Guide for Frederick, Md this year.
Not only did Riri decide to be a part of our gift guide, but also, she presented me an offer I couldn't refuse: She'd cook for me in exchange for a Housewives promotion.
Um, yes please and thank you!!
In this post, I'm going to give you all the reasons why you need to try Chef Riri as your personal chef!
Additionally I'm going to answer some common questions about using a personal chef.
Is a Personal Chef Worth It?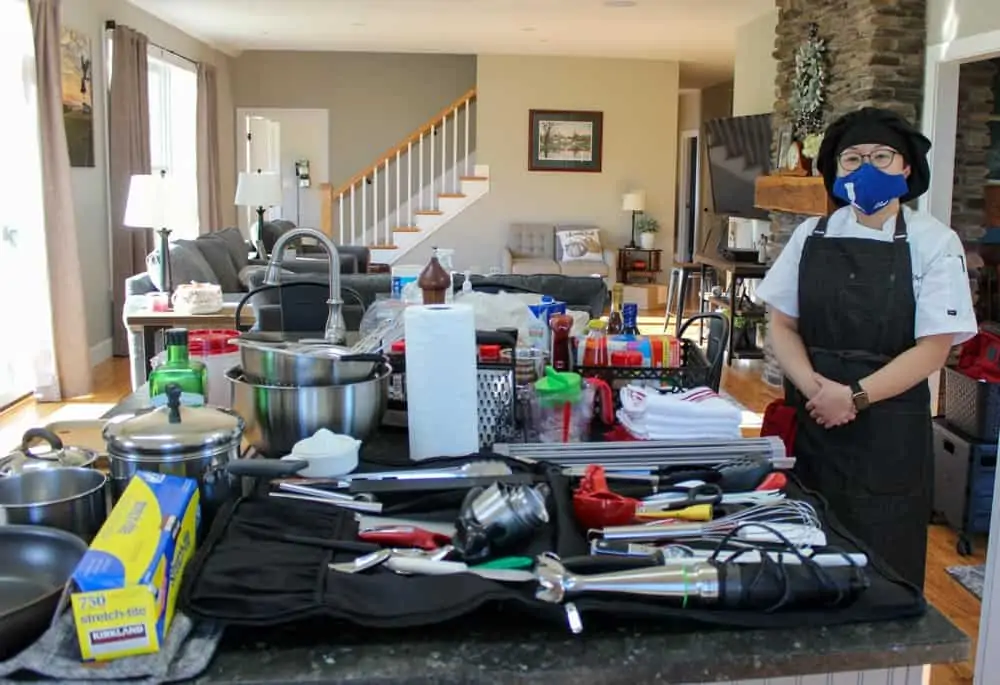 So here's the dilly with using a personal chef, or at least my experience with Chef Riri.
Not only will she prepare you amazing food, but also she:
Prepares your menu based on your preferences, dietary needs, and food allergy restrictions.
Shops for all of the necessary ingredients.
Travels to your home and prepares the meals in your own kitchen.
Brings all of her own kitchen tools.
Uses strict sanitary measures such as:

wearing a mask
wearing gloves
using her own hand sanitizer & hand soap
changing her shoes before entering your home

Cleans your entire kitchen to the point that it doesn't even look like she was ever there
Now, back to the question "Is a personal chef worth it?" and my answer is a resounding YES!
Chef Riri's ideal client is the busy family who strives for good meals, but just doesn't have the time to make it happen.
Riri offers:
In-Home Dinner Cooking Service – Up to 4 different entrees with side dishes based on a customized menu. $230 plus the cost of groceries.
Weekly In-Home Meal Prep Service – 12, 16, or 20 customized meals starting at $225 plus the cost of groceries.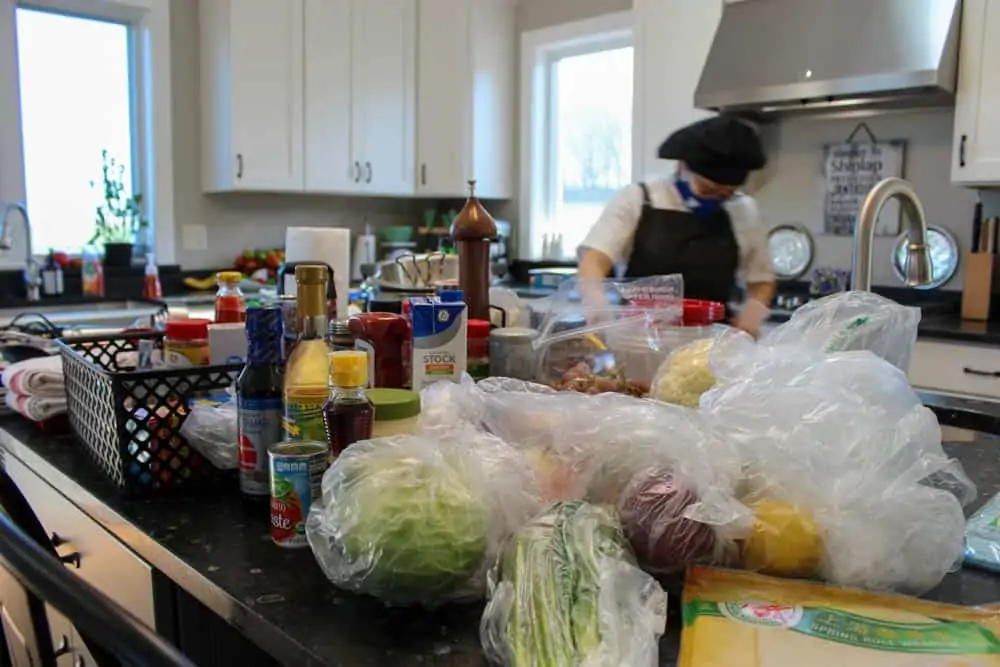 When you consider the time it takes Riri to come up with a customized menu, go grocery shopping, come to your house, cook your meals from scratch, and clean up, you'll realize that having a personal chef is definitely worth it!
What is included in Personal Chef Services?
As we mentioned above, Chef Riri offers a lot with her personal chef services.
She brings all of her kitchen tools
Thank goodness she does, because there's no way I'd be able to offer up all the tools she used to prepare our meals.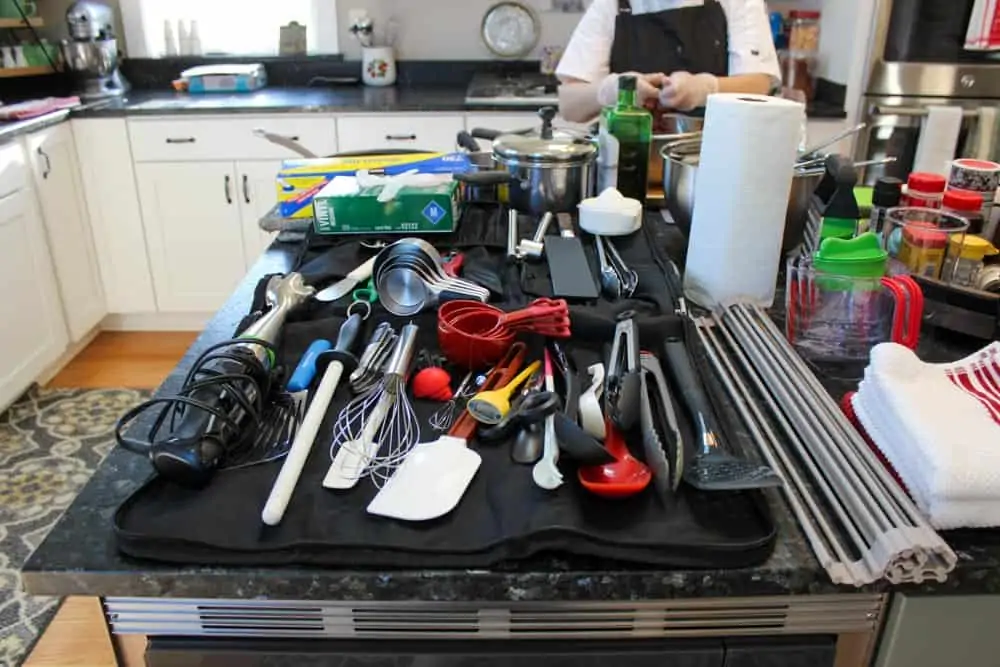 This Personal Chef prepares everything from scratch
Riri does not cut any corners.
In other words, she does all the cutting!
She doesn't use pre-cut fruits and veggies.
The first thing she did when she arrived was prepare our fruit salad.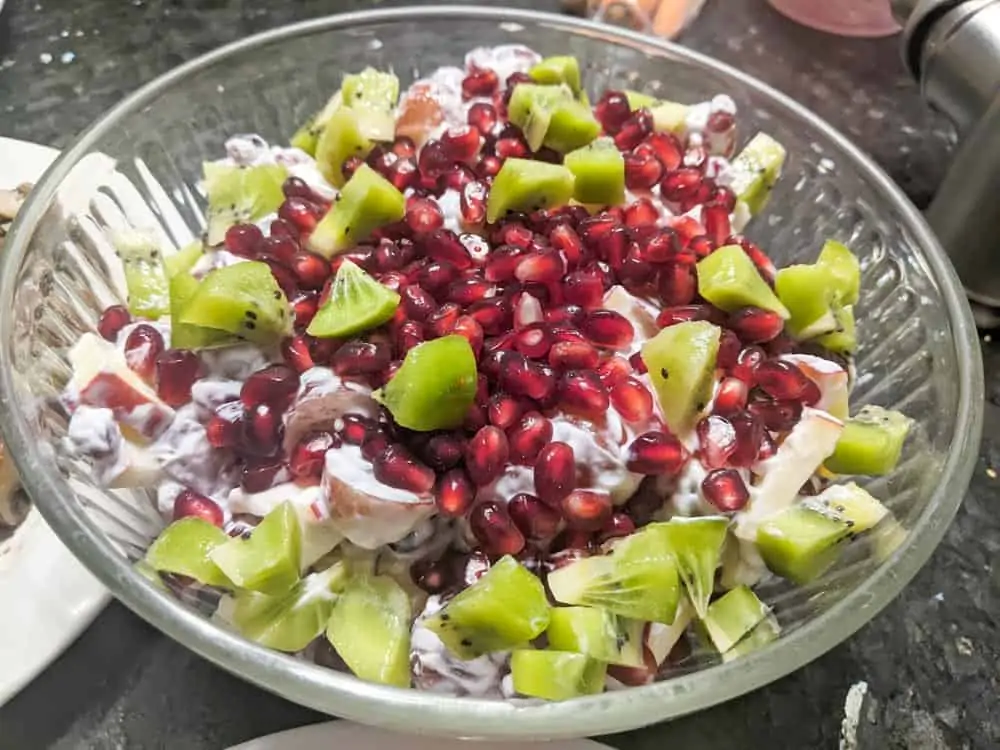 It's a lovely combination of sliced grapes, kiwi, apple, and pomegranate all mixed with yogurt.
Right there, I'd be done in the kitchen and would want to sit down and call it a day.
However, she was just getting started.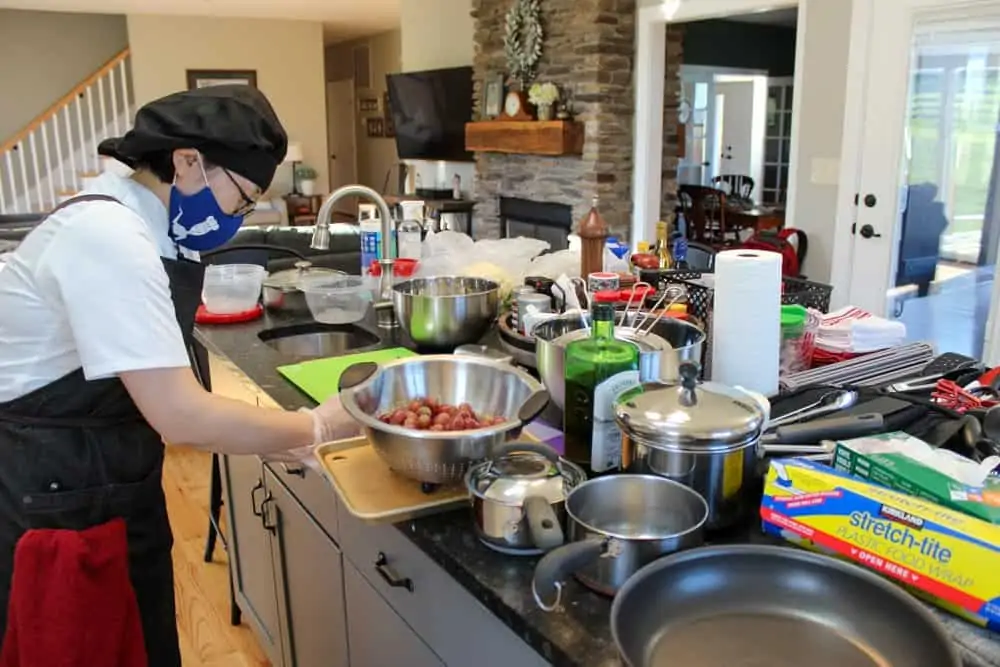 She has Personal Chef credentials
Riri has over 10 years of experience working in commercial kitchens.
In addition, she:
Is a member of the American Personal & Private Chef Association
Has the proper insurance
Earned her Cooking & Catering diploma
Is a certified ServSafe Food Protection Manager & Food Handler
Has her certification in Basic Life Support including CPR, AED, & Heartsaver First Aid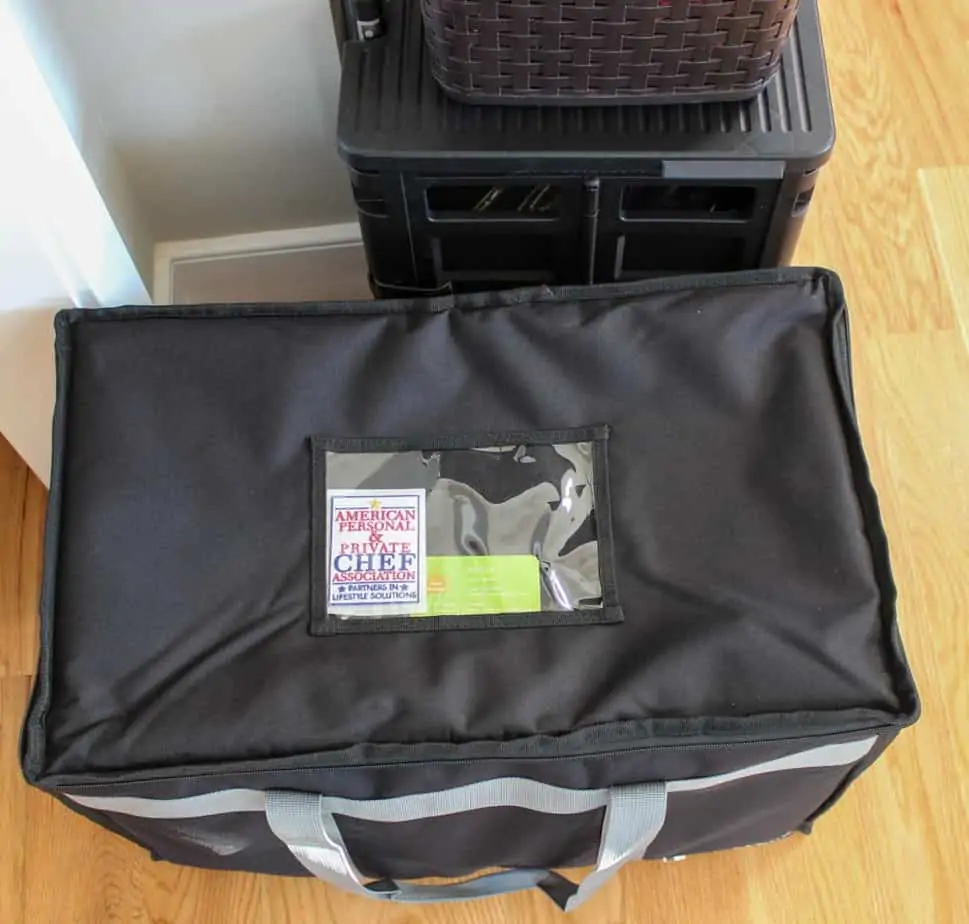 Personal Chef Riri is extremely organized
She came to my home with my dinner menu in her hand and all of her kitchen tools, groceries, and cleaning supplies ready to get to work!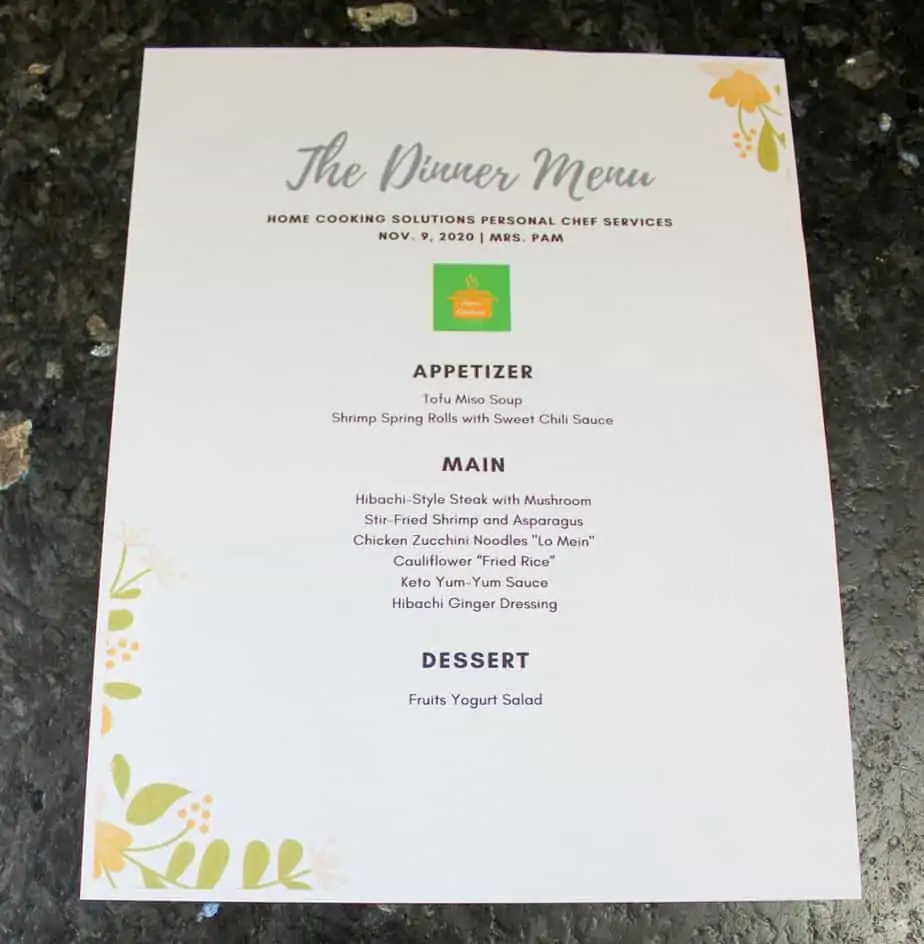 Before her visit, she and I communicated frequently as to what type of menu I was looking for.
Because I have to eat very low carb and no sugar, she made it a point to still include my favorite foods, but adjust those foods so that they met my dietary needs.
Plus, my husband and son absolutely loved it too!
See? Where there's a will there's a way!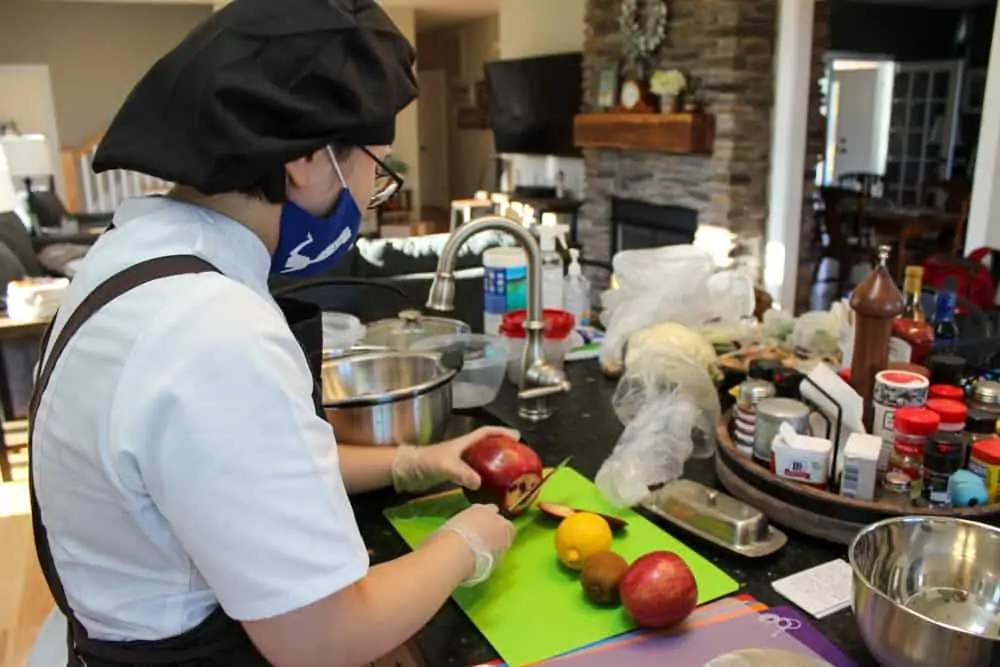 I was in awe of Riri's prep methods.
She brought her own trash bag to put all of her cuttings in.
Also, after cutting up each fruit and veggie, she placed them in containers and baggies to keep them clean & fresh until they were ready to use.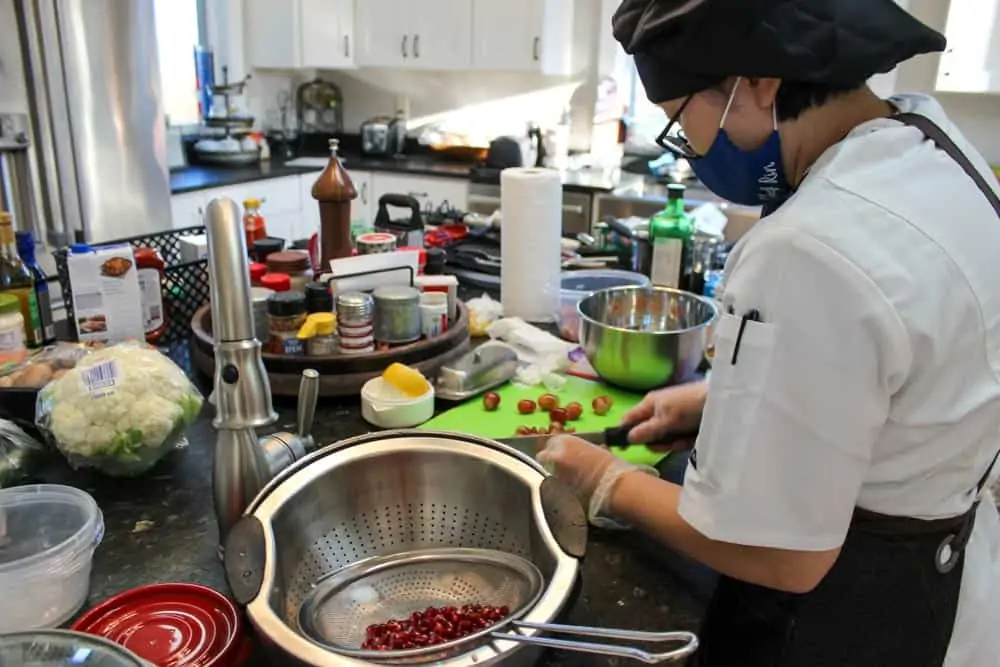 By the way, have you ever eaten a pomegranate?
We had never eaten one before and it was amazing in the fruit salad!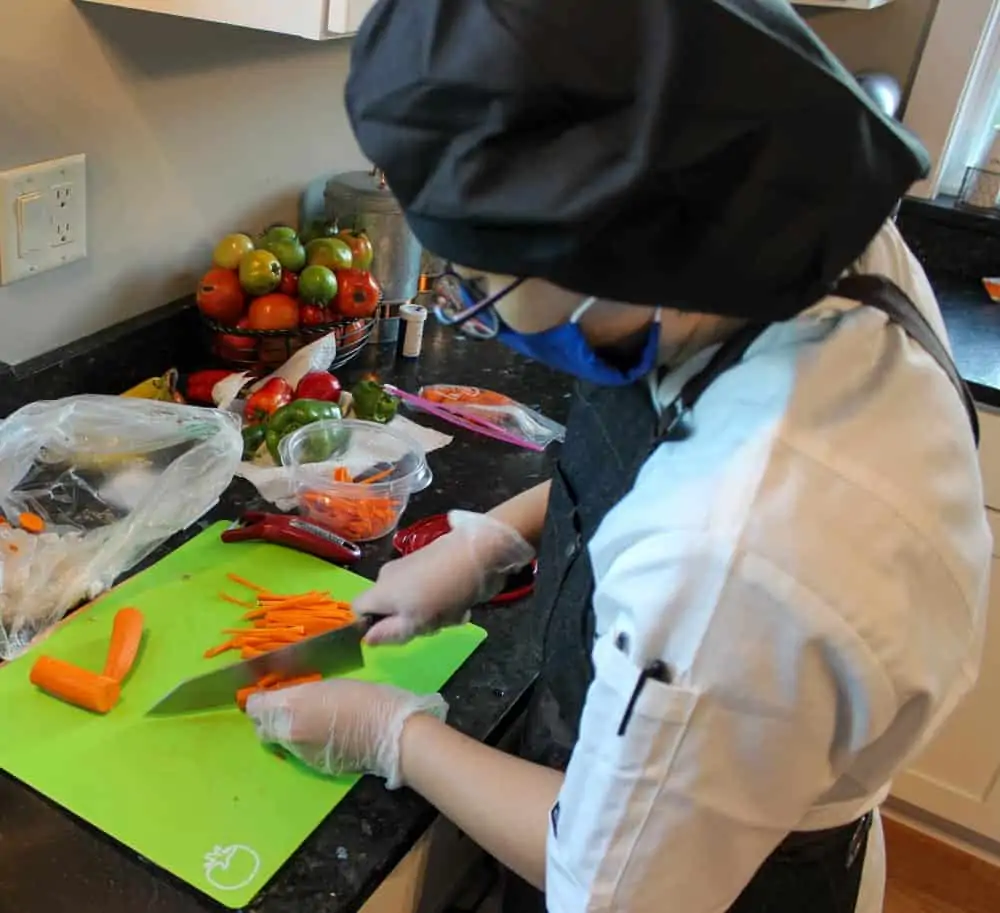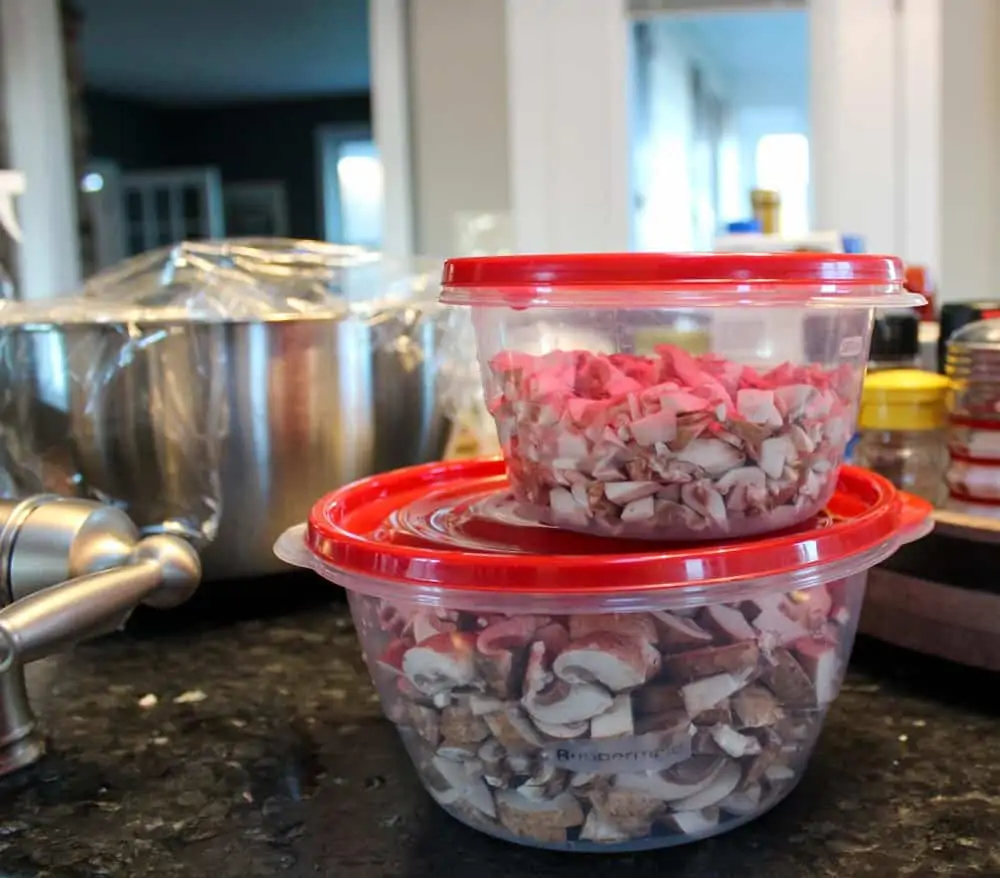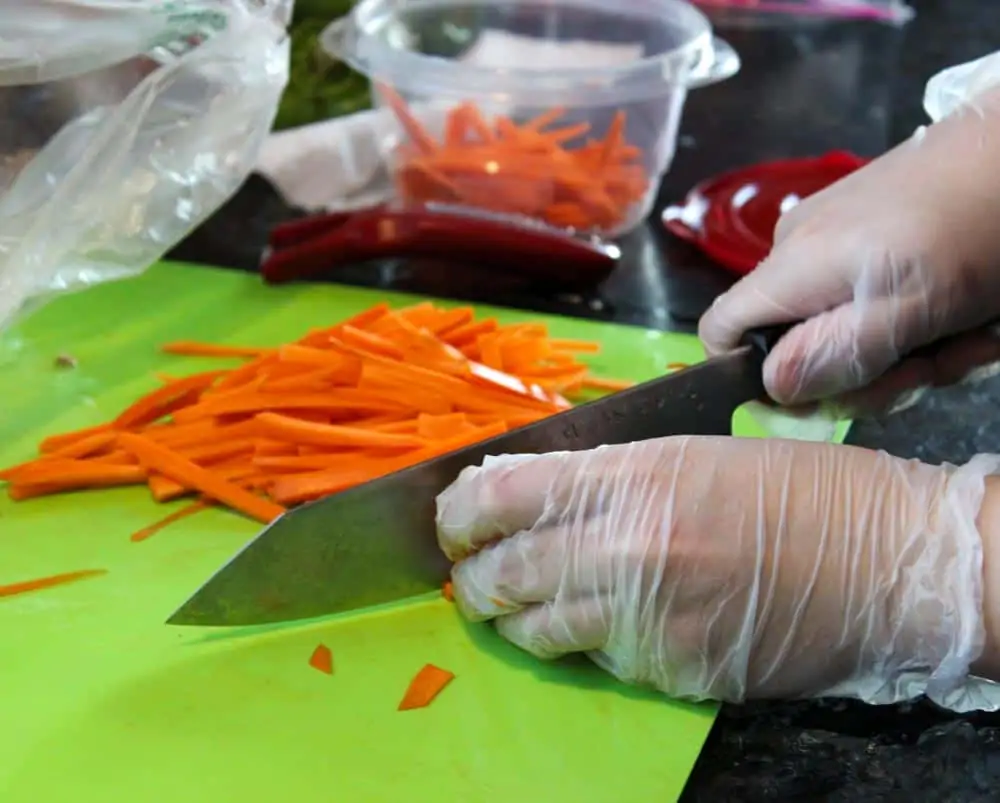 This Personal Chef knows how to cook
That might sound like a no-brainer when someone has Personal Chef as their title, but I really love her style of cooking.
Some personal chefs want to prepare very unusual, almost 'shock factor' type dishes.
And if that's what you're into, go for it!
But for me, I just want good tasting food!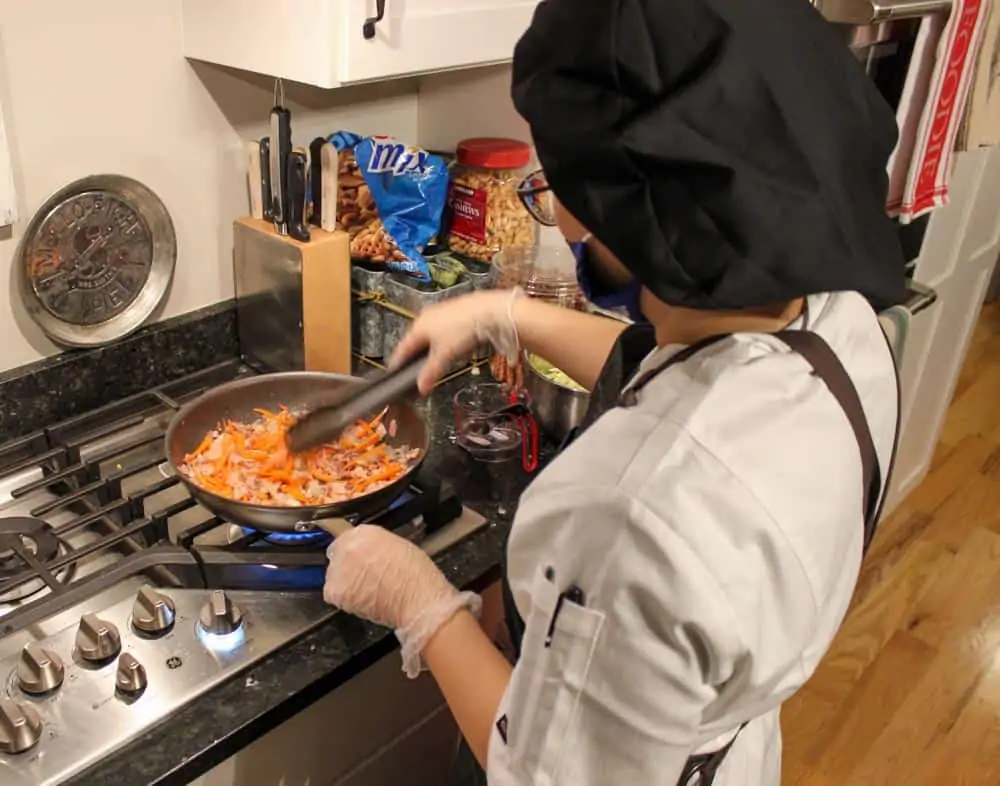 The above photo is Riri preparing the filling for the spring rolls. Mmm!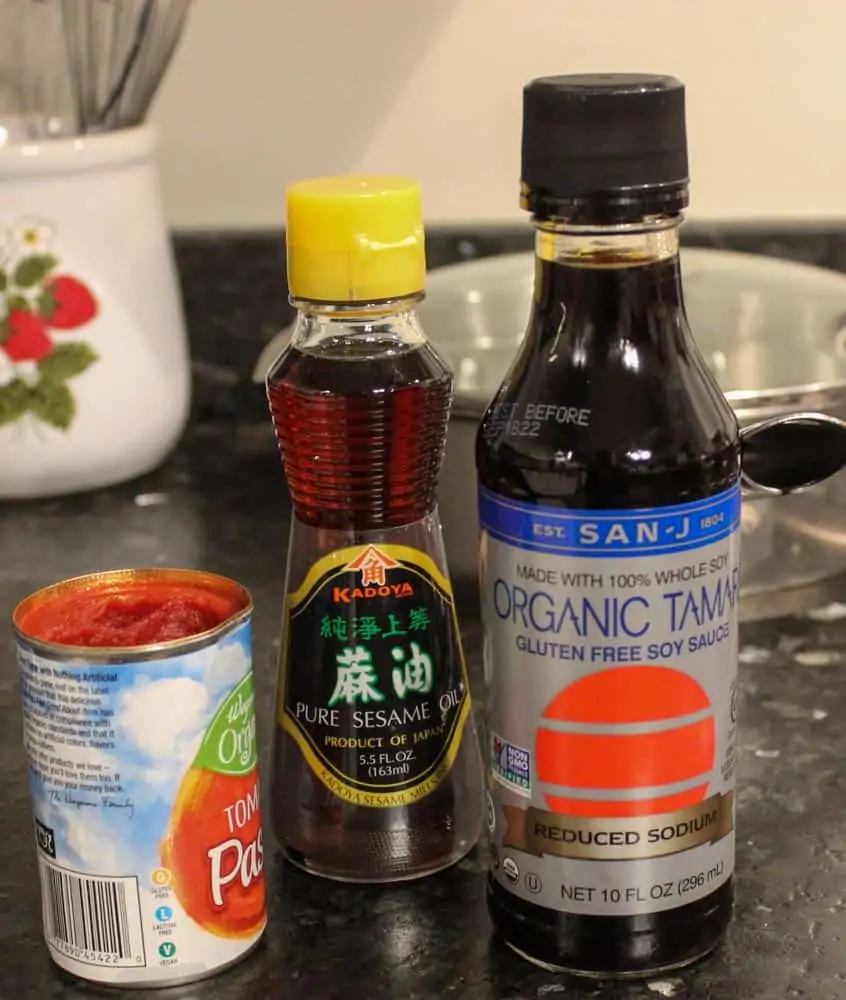 Riri was so sweet for giving me as a gift a bottle of her favorite soy sauce.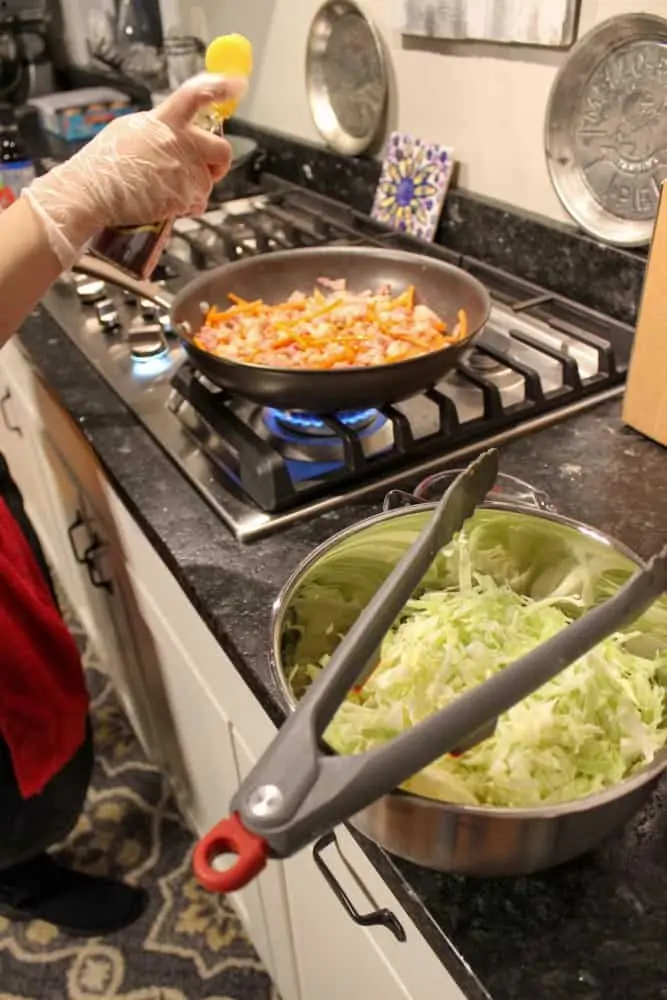 Here she is adding the remaining ingredients to the spring roll filling.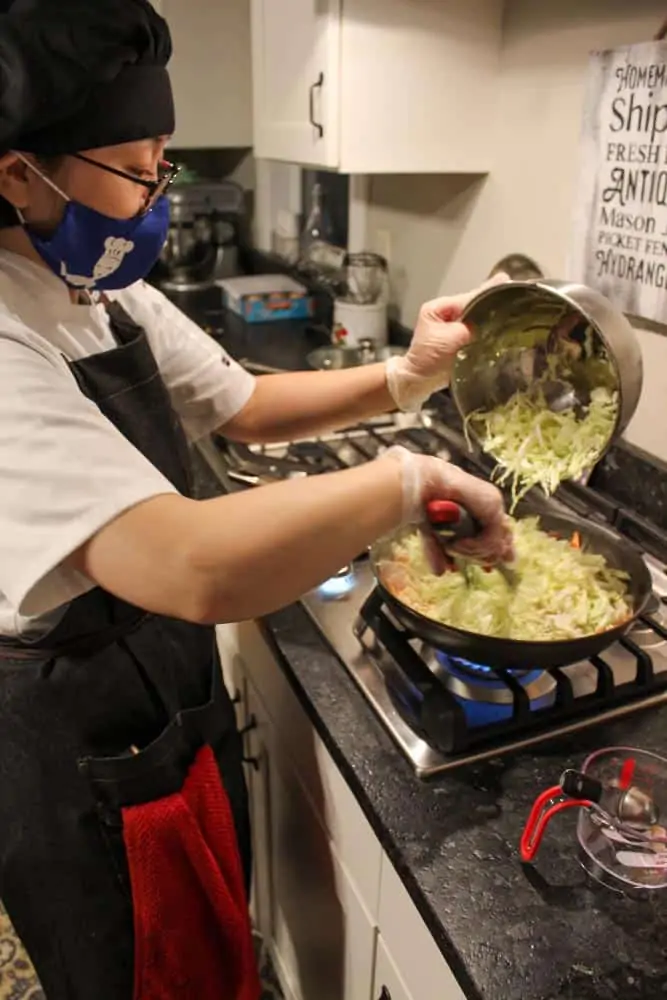 Like I said earlier, she does not cut any corners.
She uses fresh garlic and ginger.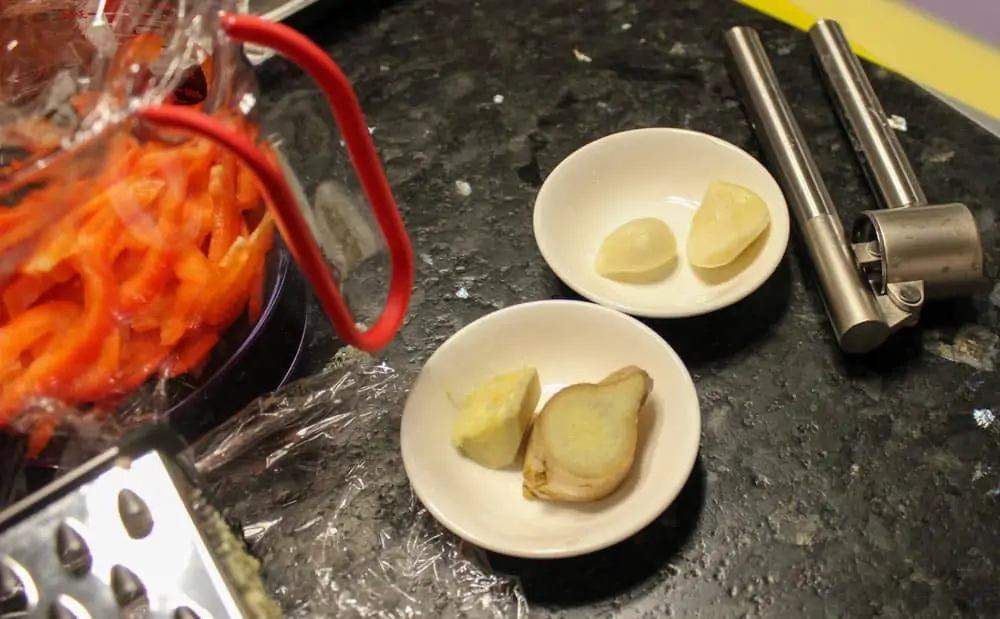 Below are the spring roll wrappers she uses.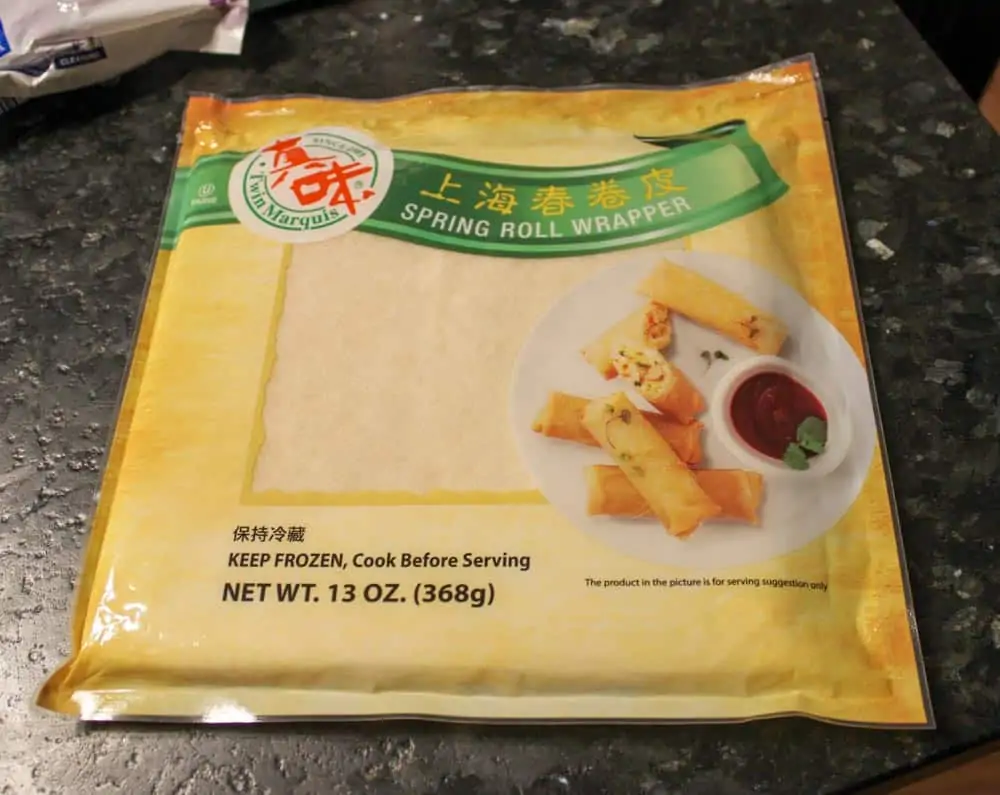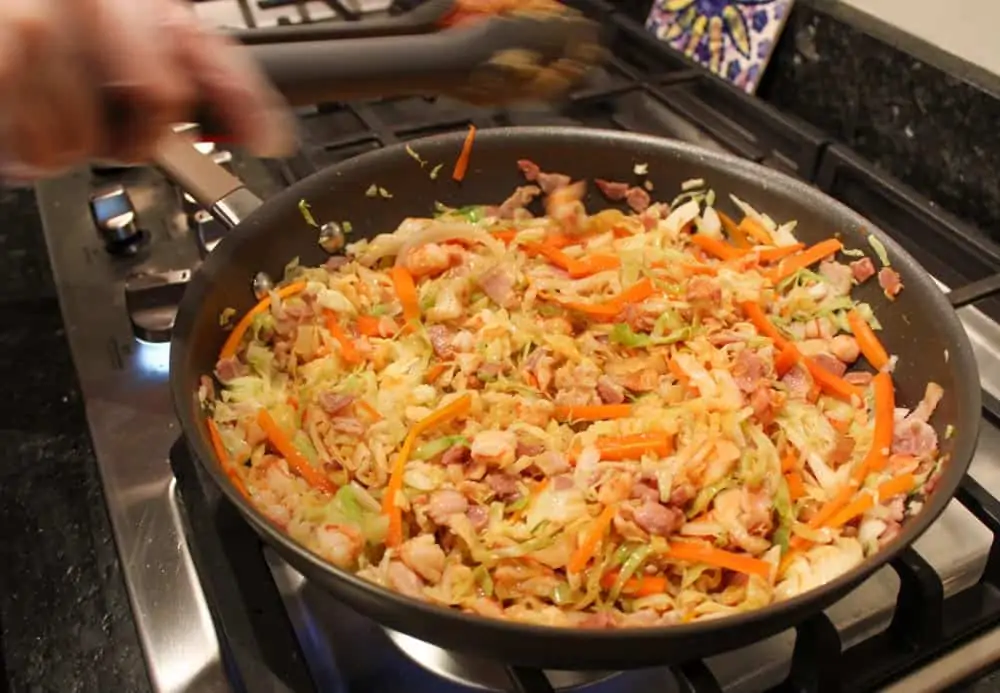 Next, she's preparing the Chicken Zucchini Noodles Lo Mein dish.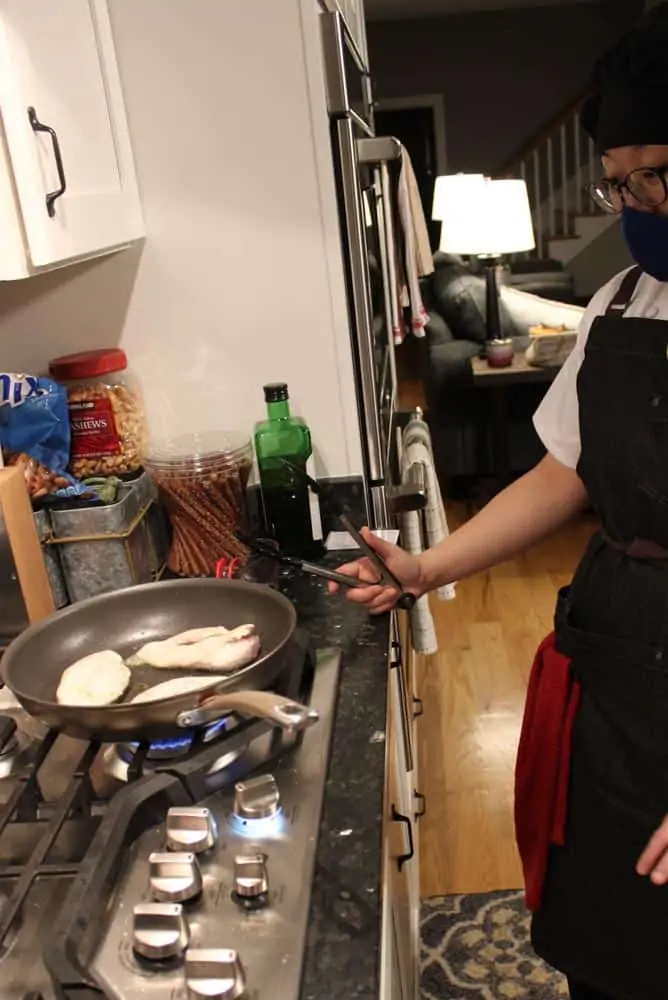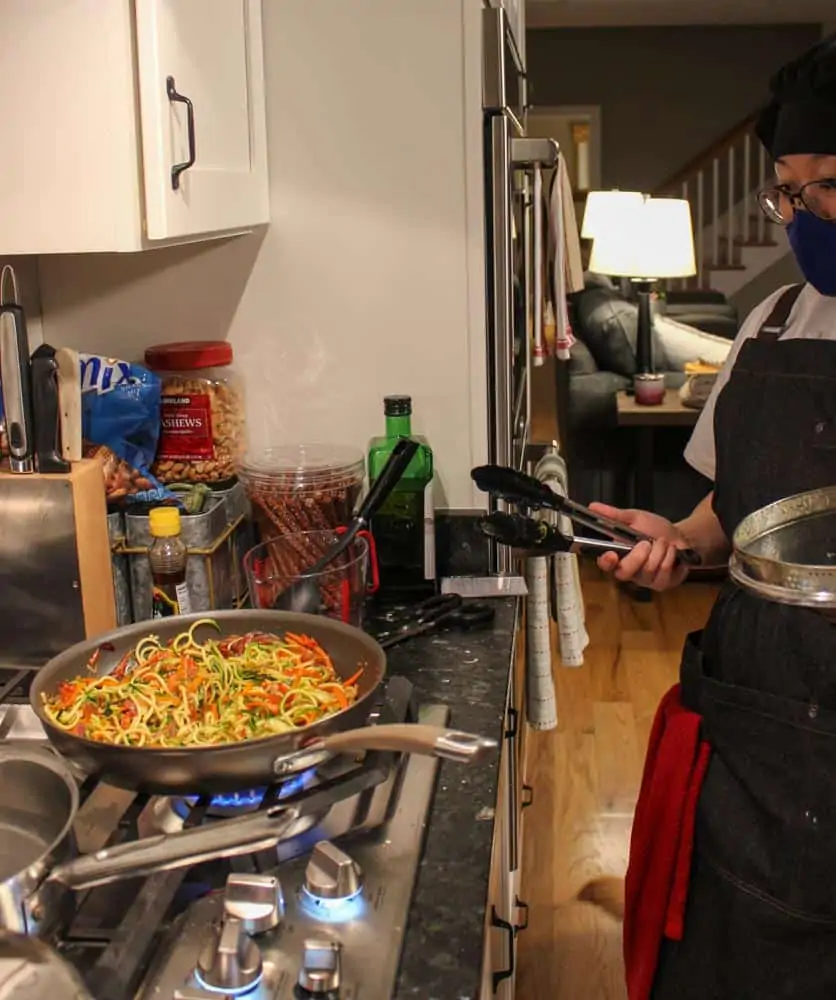 Then, she prepared the Cauliflower Fried Rice.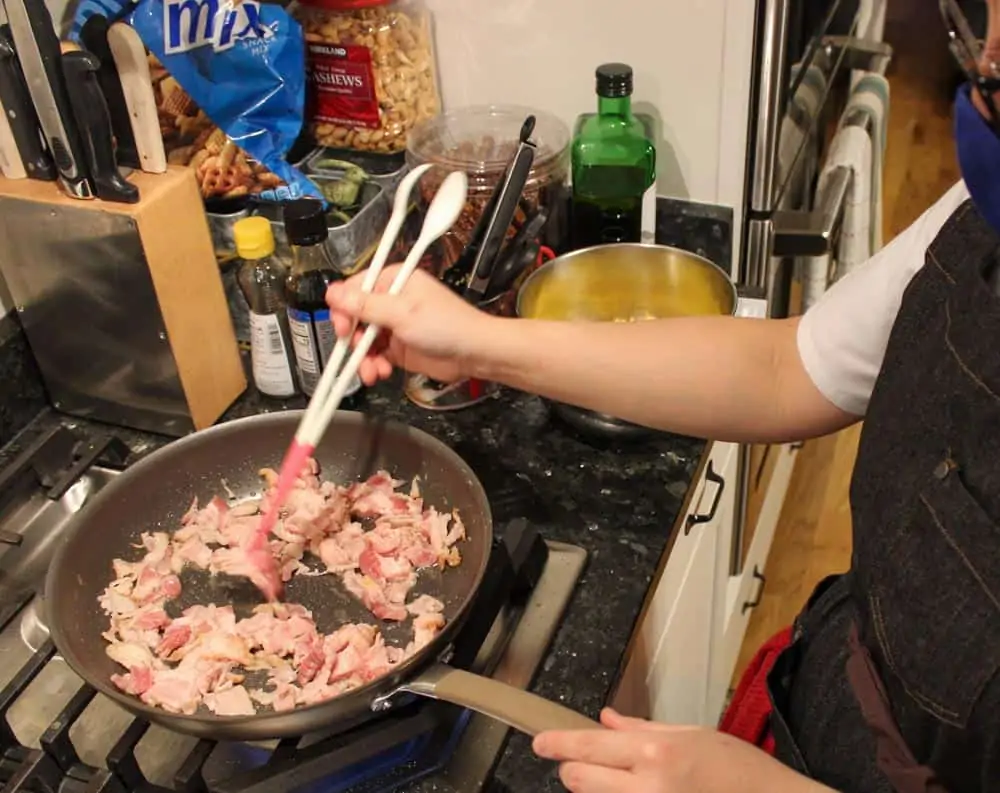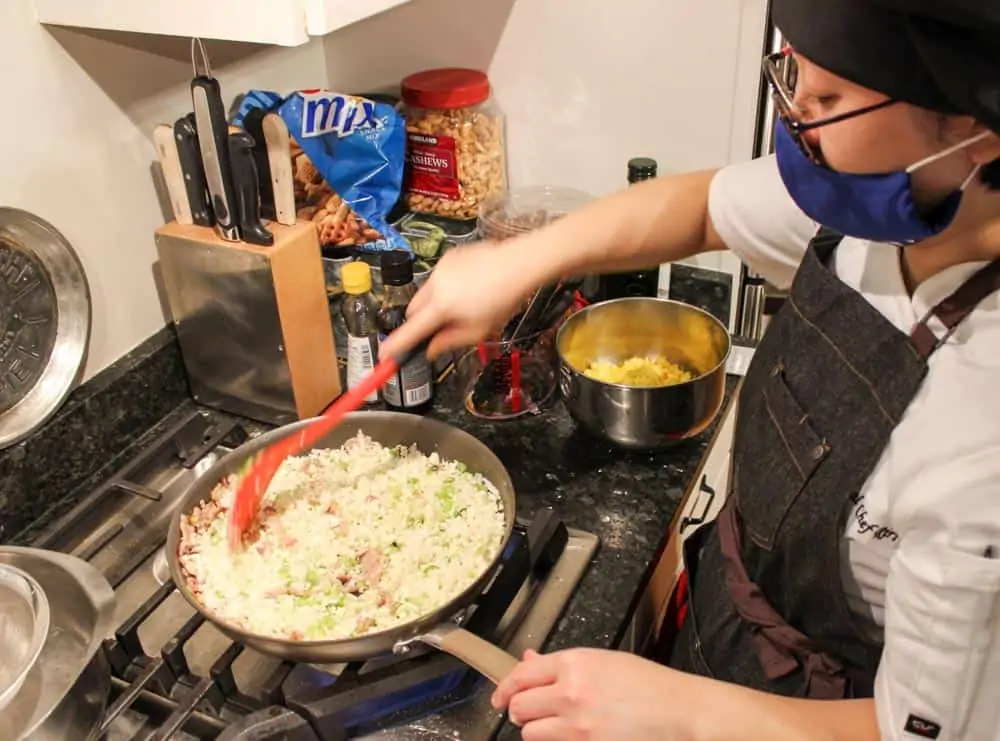 Here is the miso paste she used for the Tofu Miso Soup.
It was so delicious!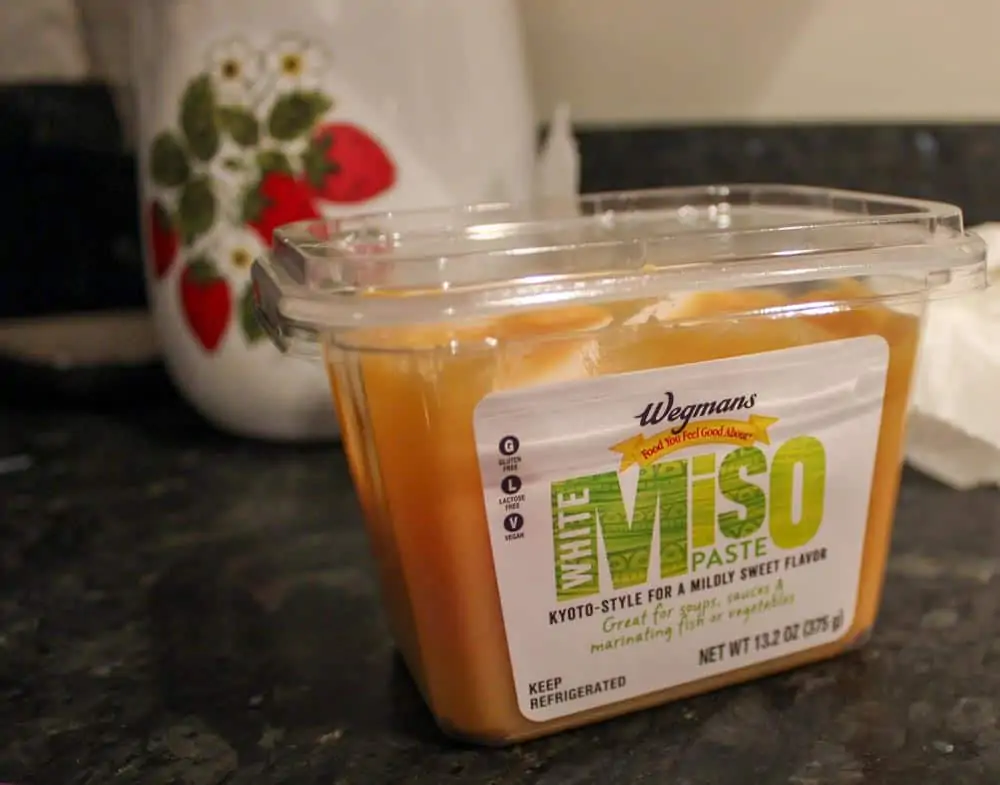 As you can see from the below collage, I was just a tad bit obsessed with how she prepared the spring rolls.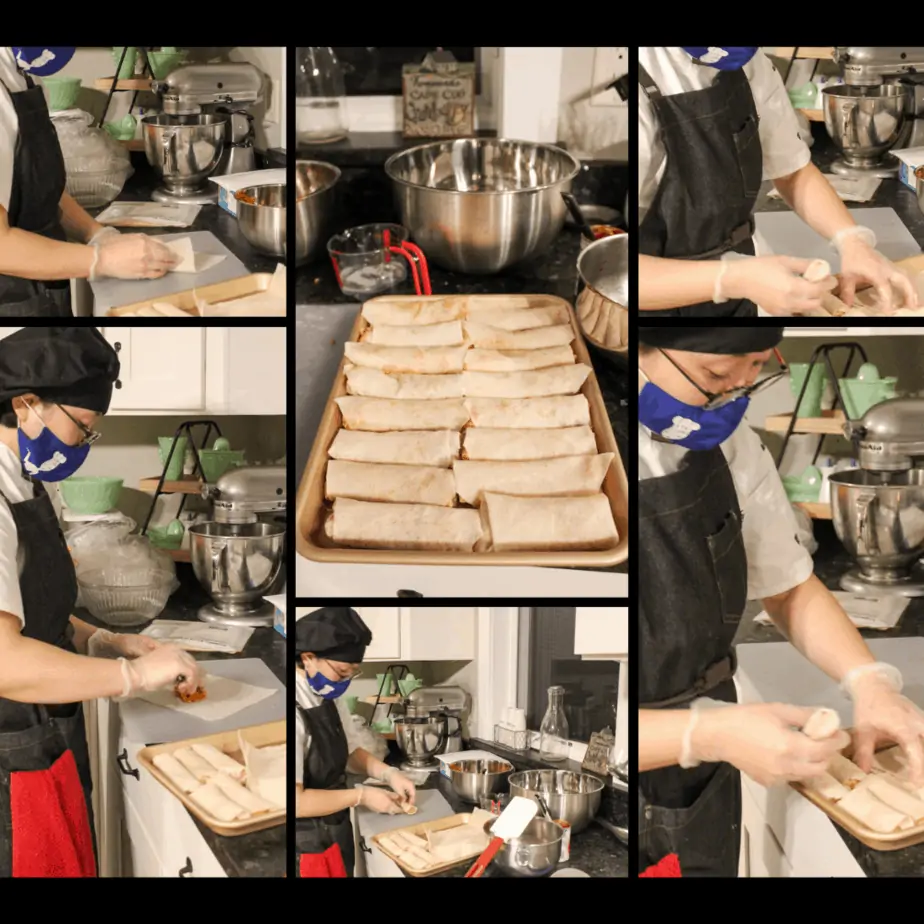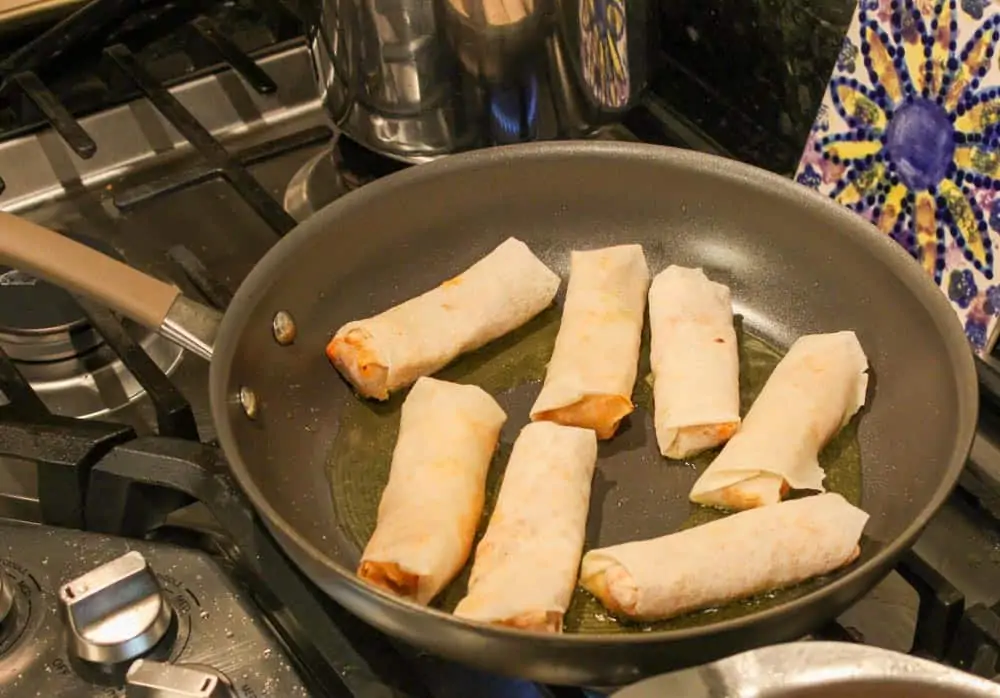 Then, she made Yum Yum Sauce using low sugar ketchup.
Riri thought of everything!
She also made homemade ginger sauce (watch my video) and homemade sweet chili sauce for the spring rolls.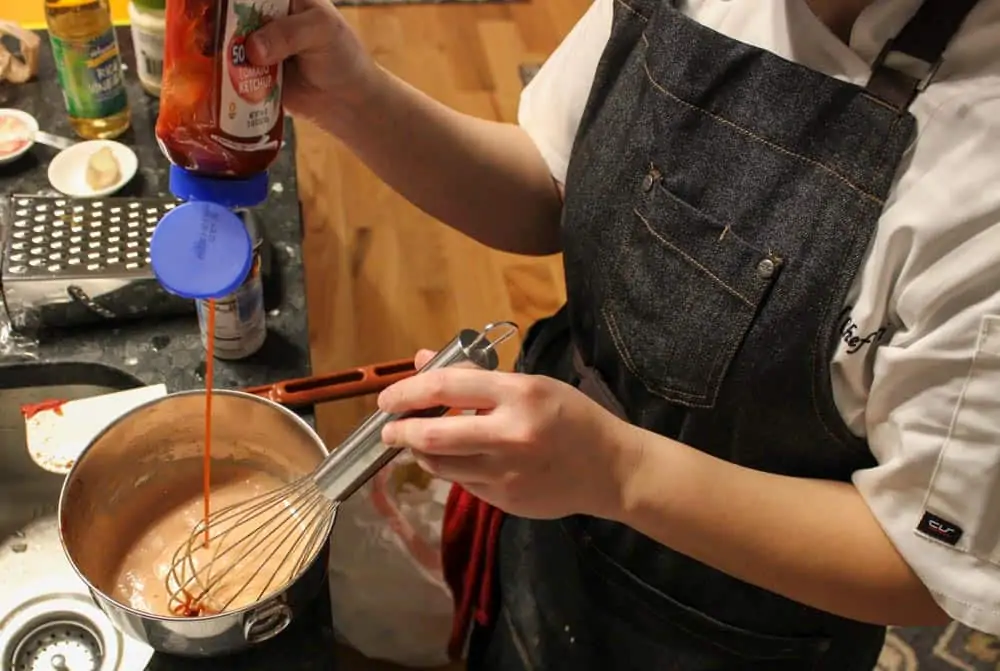 Lastly, the final dish she made was the Hibachi-Style Steak with Mushrooms.
This steak was SO tender. She took the time out to talk to the butcher at Wegmans to make sure she got the best cut for this dish.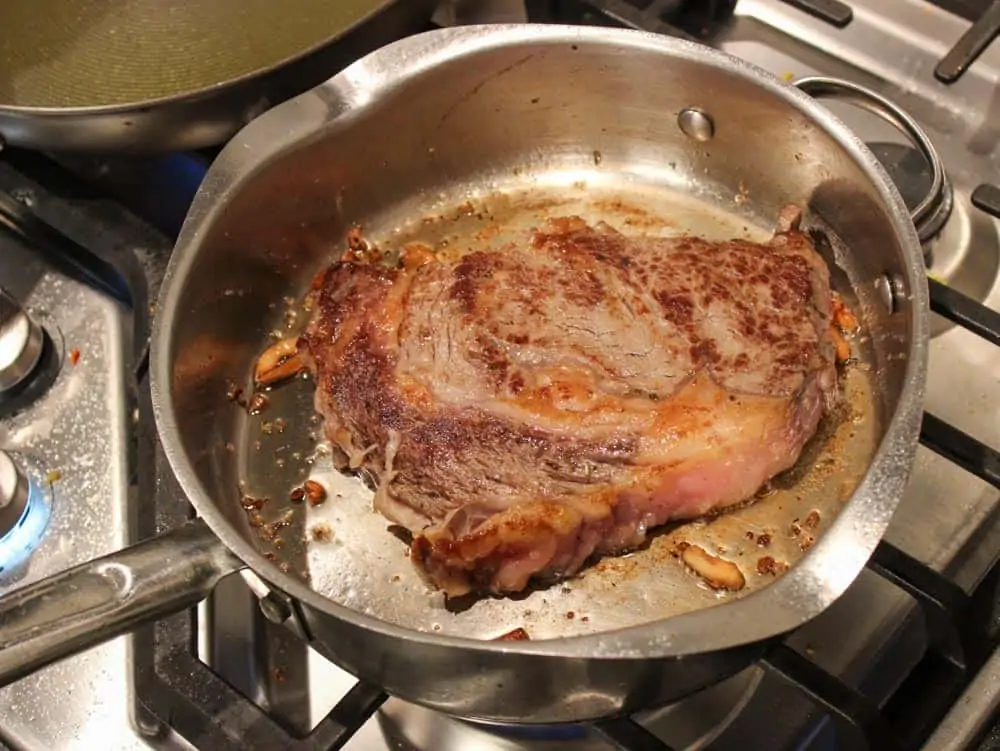 I loved how prepared she was with her cool apron, which had lots of pockets to hold things like this digital pocket meat thermometer (Amazon).
She said that a lot of chefs use this particular thermometer and love it.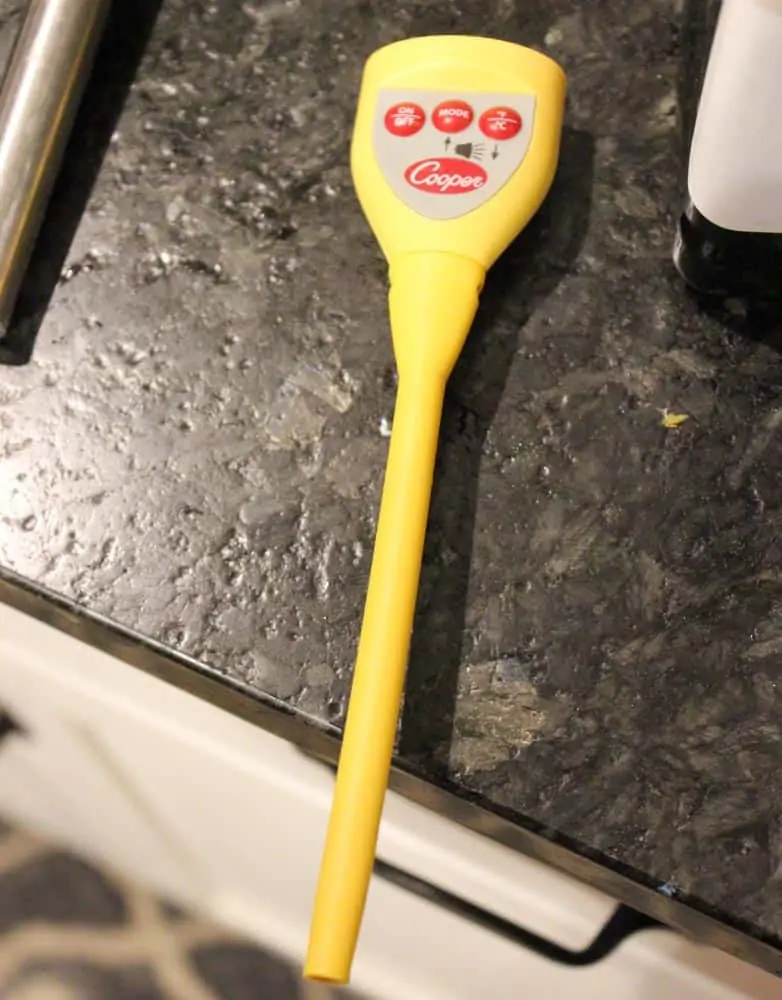 Our Personal Chef Dinner is Ready to Eat!
Riri's final step was to add the sesame seeds and chopped spring onions to two of the dishes.
Then, it was time to dig in!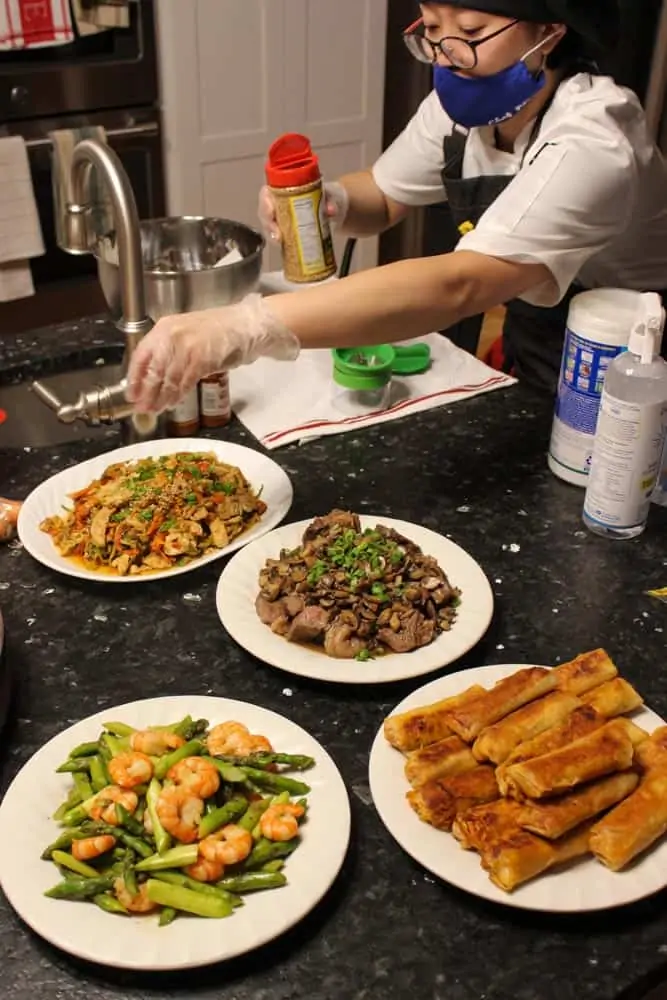 As you can see, she made a lot of food!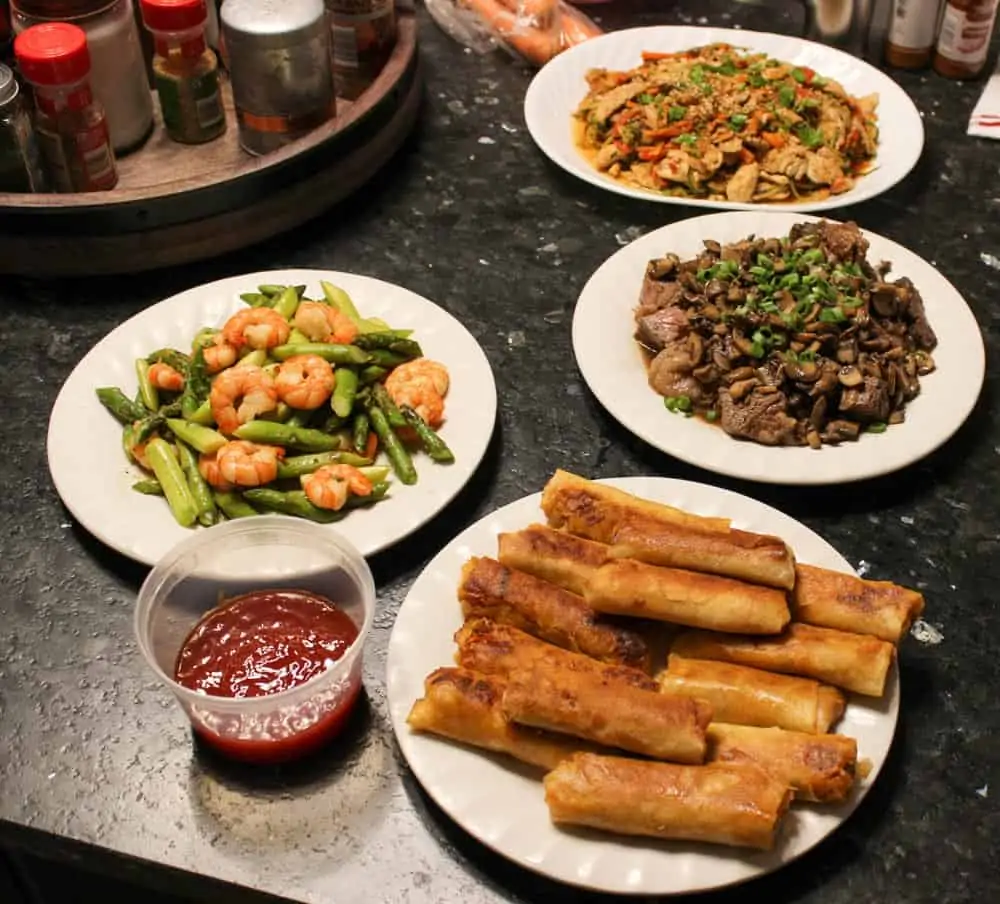 Everything was so fresh and delicious!
Needless to say, the 3 of us put a big dent in it, but we had a ton of leftovers, which I was super happy about because I didn't want this dream to end so quickly!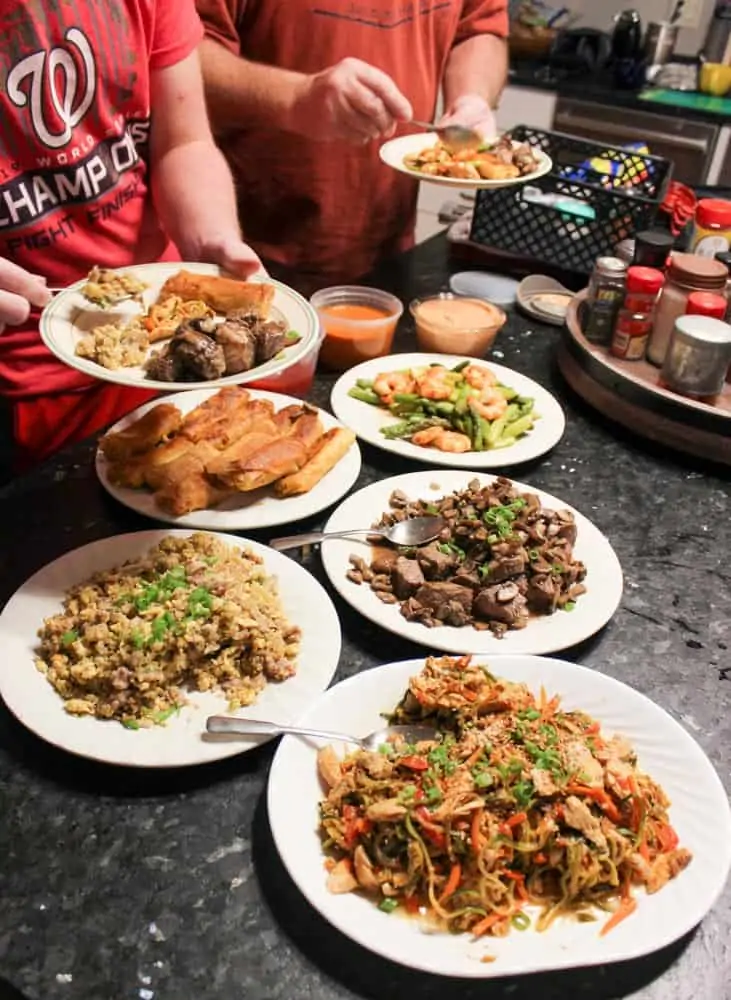 Therefore, I decided to get some freezer-safe glass bento boxes (Amazon) to put some of the leftovers in so I could freeze them and reheat on a future date whenever I don't feel like cooking.
Oh, and not only did Riri make these amazing dishes for us with my low carb/low sugar diet in mind, but she also gave me the recipes so I can make them again!
So stay tuned for more blog posts where I'll be sharing these recipes with you!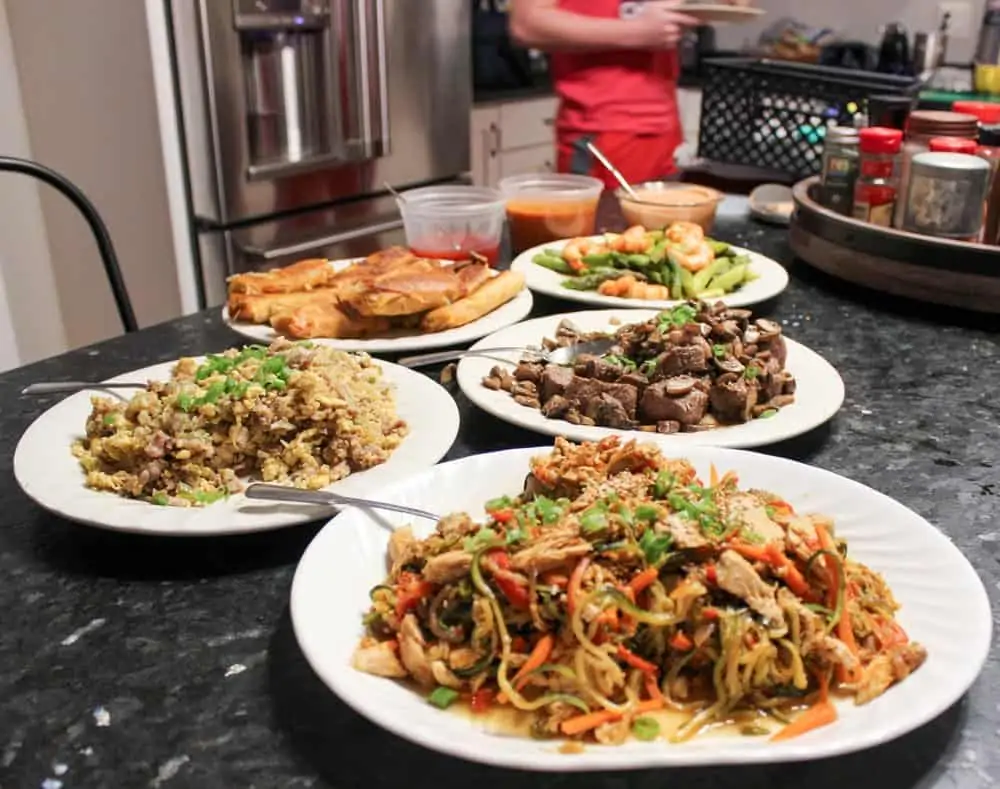 Riri is available for special occasions, meal prep, or you can set a schedule with her to use her services on a weekly, bi-weekly, or monthly basis.
In other words, why should the dream be just a one-time thing?
Finally, to get in touch with Ririka Evans, Personal Chef in Frederick, Md for a free consultation, email her at [email protected] or call her at (240) 557-3339.
I can't wait to be able to use her services again!
What should I have her make us next time?