If you're looking for the best, most authentic Italian restaurants in Frederick Md, we've got THE list for you!
However, we didn't send out a poll, do a contest or eat at all the Italian restaurants in Frederick in order to come up with our list.
Instead, we simply asked our Housewives of Frederick County Facebook readers.
Italian Restaurants in Frederick Md
Our Facebook readers are Fredericktonians who are extremely in-the-know, especially when it comes to restaurants.
Moreover, for some reason, the question, "What are the most authentic Italian restaurants in Frederick Md?" really hit a nerve with our readers.
But, in a good way!
As a result, our Italian restaurant recommendations came from many of our readers who grew up in Italian families and happen to know authentic Italian cuisine.
We Are Part Italian
Terri and I were really happy to get this list, especially because we are part Italian ourselves.
However, we didn't know that we are 1/4 Italian until last year.
I know, that's a weird statement.
We Found Out Our DNA from Ancestry
Undoubtedly you've heard of Ancestry.com and other DNA websites.
Well, Terri, our brother, and I decided to each buy a DNA Kit at Christmas time when Ancestry was having a sale.
Hence, we thought it would be really fun to see what our DNA told us.
In addition, Terri and I have always been told that we are identical twins.
But, we wanted to prove that is actually true and that we aren't fraternal twins.
Results of Our DNA Tests
Long story short: we got our DNA results back and…….
To our huge surprise we found out that we have a significant amount of Italian in our background.
Specifically, Sicilian!
Needless to say, we were all shocked.
To be honest, we still are!
We won't go into the reasons why we didn't know that we were part Italian.
However, we will say that family secrets were abundant back in the early to mid 1900's.
Take it from us, if you decide to take a DNA test, be prepared to discover some surprises: good or bad.
In the end, for us, it's been a fascinating journey and we're very proud to be part Sicilian.
Consequently, we've met several of our Italian relatives and have remained in touch.
Above all, it's truly opened up a world for us that we're extremely thankful for!
Oh! And Terri and I confirmed that we are indeed identical twins.
As a matter of fact, in Ancestry, her sons show up as my sons and my son shows up as her son.
So crazy, right?
Teach Us How To Be Italian
Now we joke to our Italian relatives and friends that we need to be taught how to be Italian.
As in, teach us how to cook some signature Italian dishes.
We found this Everything Italian cookbook on Amazon.
Adding it to our cart now!
So, that leads us back to our list of the best Italian restaurants in Frederick Md.
Without further ado, we present you our list.
Firstly, we've listed it in alphabetical order and included links to each restaurant's website.
In addition, we've included each restaurant's address and phone number.
And, we've noted some restaurant owner statements, describing how they stand out from the rest.
Lastly, we've added some testimonial quotes from our readers.
Finally, any photos we've included are courtesy of each restaurant.
Best Italian Restaurants in Frederick Md
1. Delizia Café
Delizia Café
14 E Patrick St
Frederick, MD 21701
(240) 439-4265
"Delizia downtown is great for coffee/breakfast/lunch/early dinner. Plus they have Italian products for sale!!"
2. Fratelli's Italian & Seafood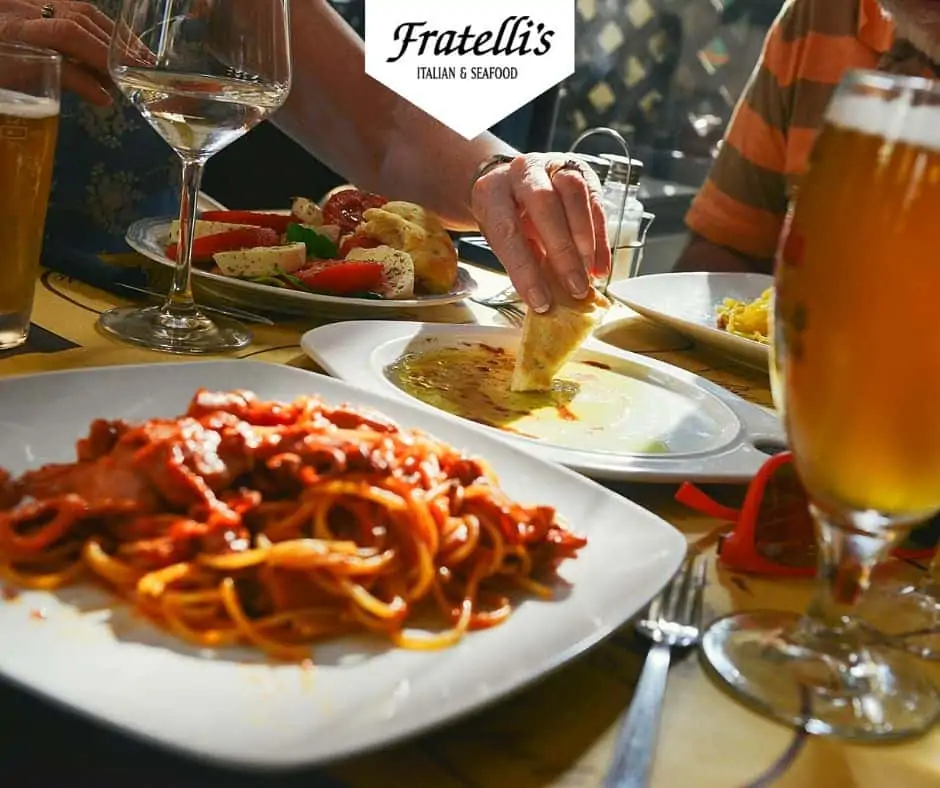 Fratelli's Italian & Seafood
200 Middletown Pkwy
Middletown, MD 21769
(301) 371-4000
What sets Fratelli's apart:
"Casual, relaxed dining featuring homemade pasta, made-from-scratch Italian classics, fresh seafood, and award-winning crab cakes."
Reader Testimonial Quotes:
"Fratelli's In Middletown hands down"
3. Il Porto Fine Italian Restaurant
Il Porto Fine Italian Restaurant
200 Market Street
Frederick, MD 21701
301-620-7480
Reader Testimonial Quotes:
"Il Porto is amazing!"
"Il Porto (very authentic)"
"We love II Porto! Excellent service too!"
4. Juliet's Italian Market and Café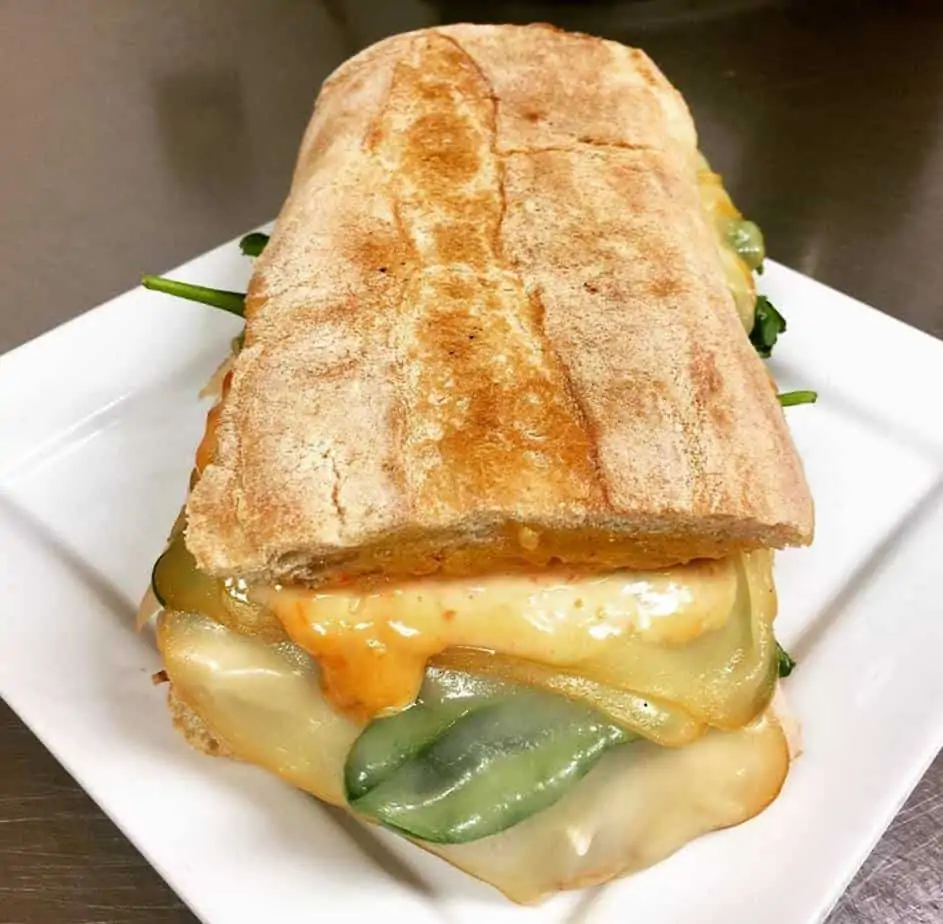 Juliet's Italian Market and Café
9 E Church St
Frederick, MD 21701
(301) 620-0077
What sets Juliets apart:
"We do make fresh mozzarella daily for our sandwiches and we sell them also."
Reader Testimonial Quotes:
"Juliet's Italian Cafe is nice"
5. Manalu Italian Restaurant
Manalu Italian Restaurant
5227 Presidents Ct
Frederick, MD 21703
(240) 578-4831
Reader Testimonial Quotes:
"I lived in Naples, Italy for 3 years. Manalú is the best in town. It helps that the owners are actually from Naples. There is an awesome certified authentic Napolitan pizza place in D.C. called Menomale."
"Manalú 10000%"
"Manalu by far is the best."
"Fantastic!"
"Manalu is awesome!!"
"The only Italian I eat that isn't made by a family member"
"Absolutely Manalú Italian Restaurant owner/chef Marco and his lovely wife Lucia are great. You must give it a try!"
6. Mangia e Bevi Ristorante Italiano
Mangia e Bevi Ristorante Italiano
8927-J Fingerboard Rd
Frederick, MD 21704
(301) 874-0338
7. Pistarro's Ristorante Pizzeria Napoletana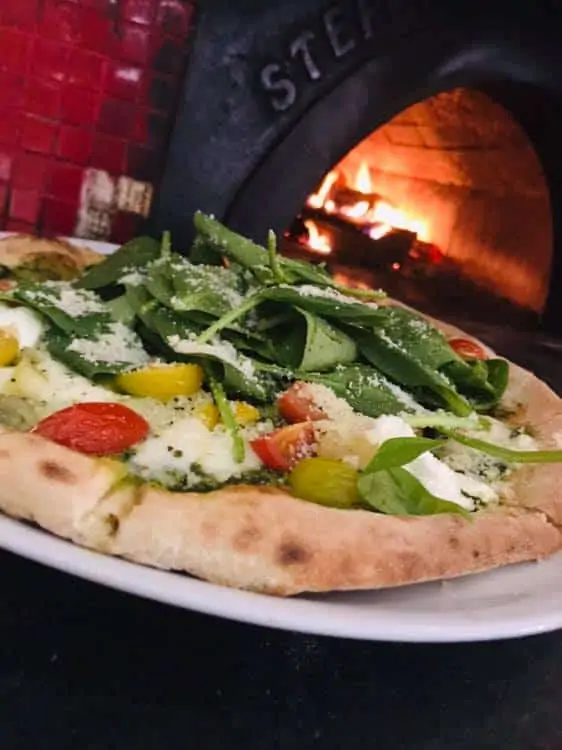 Pistarro's Ristorante Pizzeria Napoletana
221 N East ST
Frederick, MD 21701
301 378 9536
What sets Pistarro's apart:
"Besides wonderful staff, these are the facts that make our pizza the best:
Frederick's first restaurant specializing in traditional Naples style wood fired pizza.
The oven: handmade in Naples with volcanic clay, will burn hard woods at over 1000 degrees.
A perfect Napolitana pizza that will cook in under 2 minutes.
The dough: prepared from the classic recipe utilizing Caputo 00 flour from Italy.
The tomatoes: imported from San Marzano Italy.
The mozzarella: made in house on a daily basis.
Complementing our menu will be pastas, salads and a wide variety of salami and Italian cheeses.
The bar will feature a unique selection of moderately priced Italian wines and beer on tap from Monocacy Brewing Company.
Pistarro: the name is a play on my last name Pistar.
All my friends and family called me Pistarro; the nickname stuck.
Pistarro Ristorante Pizzeria Napolitana: A place to gather with close friends and family and share a slice of Naples at home in Downtown Frederick; Pizza is our passion. I hope to see you soon! Nezih."
Reader Testimonial Quotes:
"I love Pistarro's!"
"Hands down, Pistarros and only Pistarros! Love, your full blooded Italian from New York."
"Yo, eyetalian from Jersey here, didju mean "awtentic"? Pistarro's is great, fugettaboudit!"
I don't know about you, but now I'm really hungry for some good authentic Italian pizza, eggplant parmesan, baked ziti or anything else Italian!
Mangia bene!!
In conclusion, for more best restaurant posts, click over to these:
Best Brunch Restaurants in Frederick, Maryland
Best Pizza in Frederick Md: 25 of the Top Favorites
The Best Surf & Turf in Frederick, Maryland