The Catoctin Zoo is an excellent place to take the kids and the adults for an awesome day trip!
For directions and hours of operation, go to their website.
Catoctin Zoo is fun for everybody
Conveniently, the zoo is located in Thurmont, Maryland, the northern part of Frederick County.
It beats driving all the way down to DC to go to the National Zoo.
Of course the National Zoo has a ton to offer too, but if you want to stay local, the Catoctin Zoo is totally the way to go.
Affordable
If you're looking for a nice day-trip excursion that doesn't cost an arm and a leg, Catoctin Zoo is a great choice!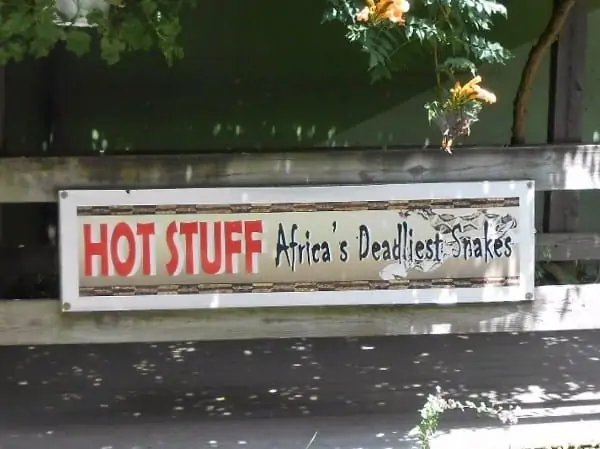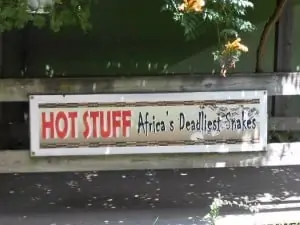 If you've never been there, or you haven't been there in a while, it's a must-visit.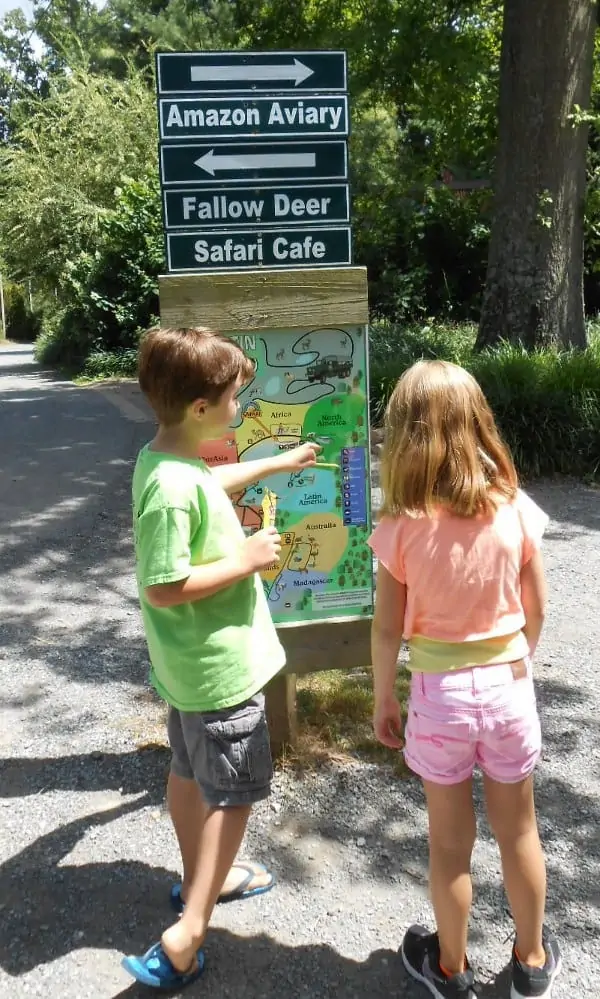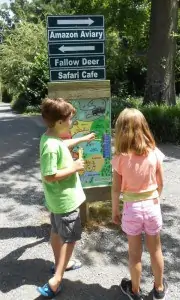 My son's girlfriend, and I mean friend-who-is-a-girl, is shall I say, obsessed with all animals.
Needless to say, she's smart as a whip when it comes to types of species, what they eat, and their habitats.
So we were with the right little girl on this trip!
Catoctin Zoo's Mission Statement
I love Catoctin Zoo's mission statement:
"Catoctin Wildlife Preserve is supported by the Global Wildlife Trust whose mission is dedicated to broadening human understanding of the animal world.
This is achieved through immersion in naturalistic habitat recreations and educational programs using live animals and instructional tools both on-site at Catoctin Wildlife Preserve and through presentations in the greater community.
We strive to provide the highest level of competent care for its resident wildlife ambassadors and to support the conservation of their wild counterparts in unspoiled habitats.
We are committed to this mission because we believe promoting harmonious coexistence of all species is our duty as stewards of the Earth."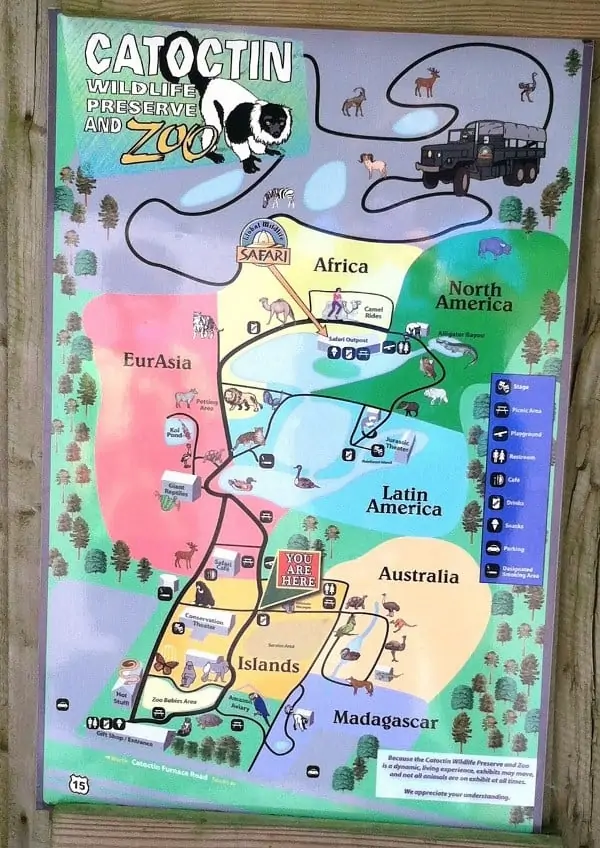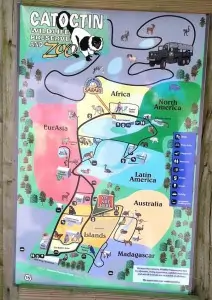 Navigating Through Various Countries
The Catoctin Zoo has signs and maps throughout so that you know exactly where you're going and what, or I should say who, you're going to see.
You'll visit animals from Madagasgar, Australia, Latin America, North America, Africa, EurAsia, and the Islands.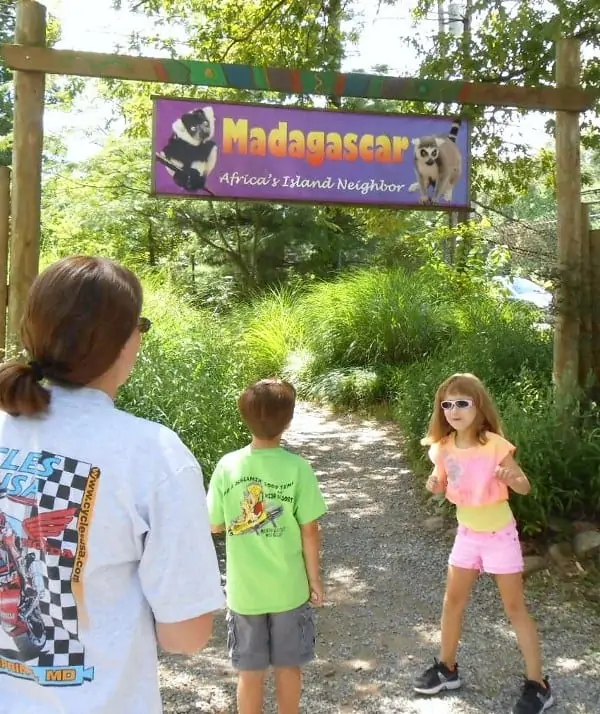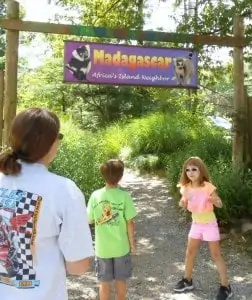 As you can see, my son's little girlfriend was chomping at the bit to see everything!
I'll let you scroll down through my pictures to give you an idea of what you will find here.
Photo Tour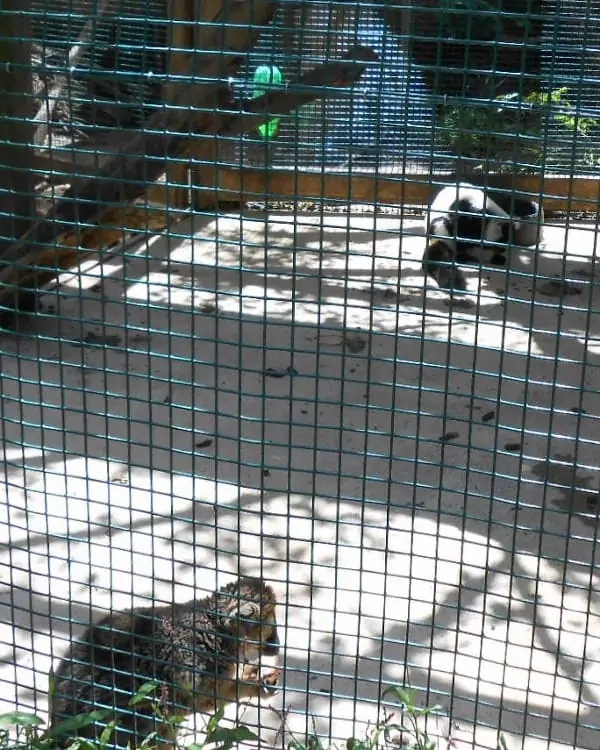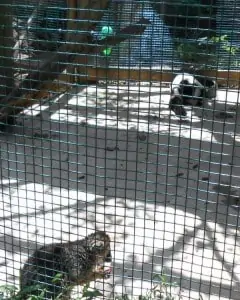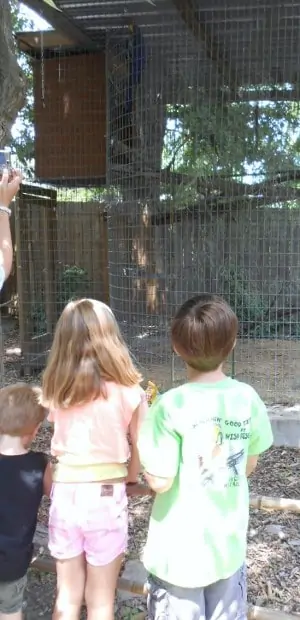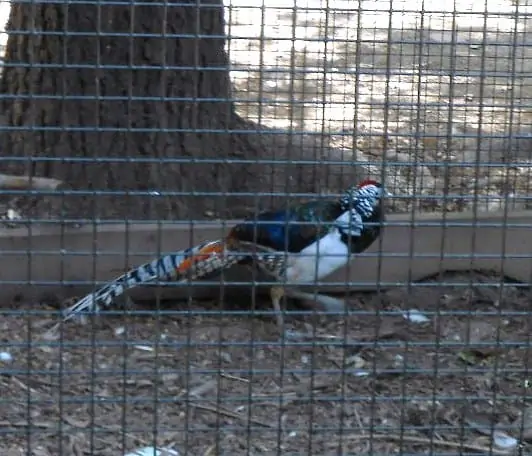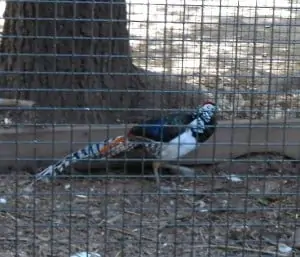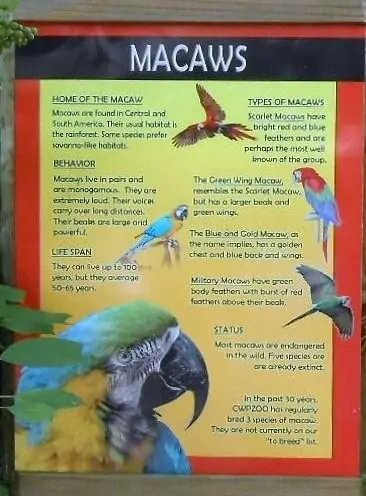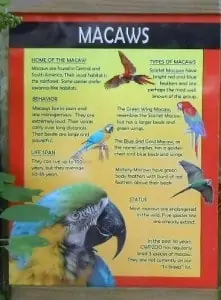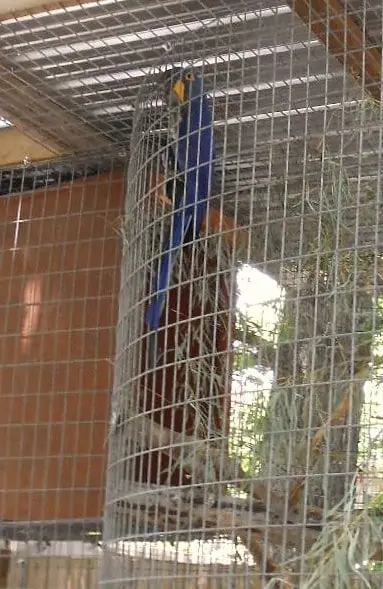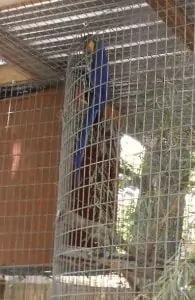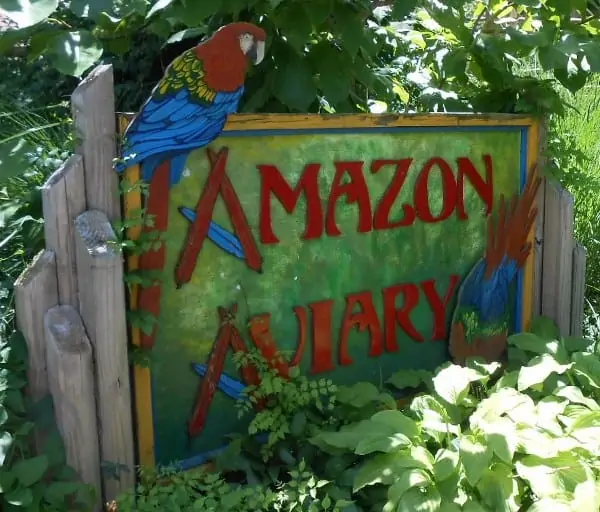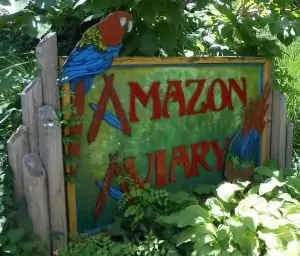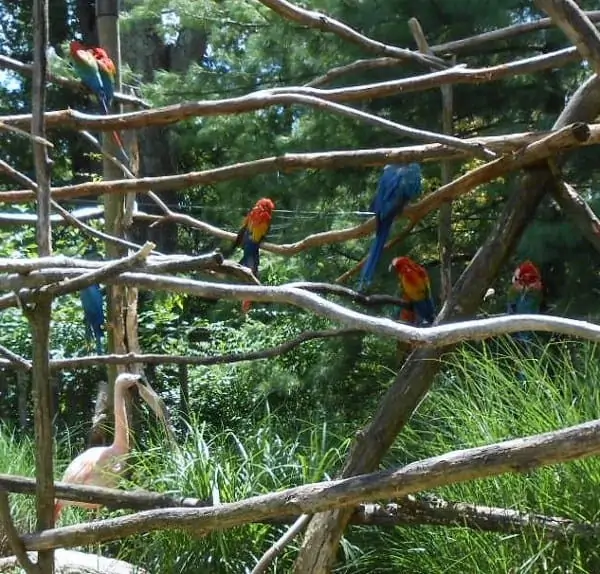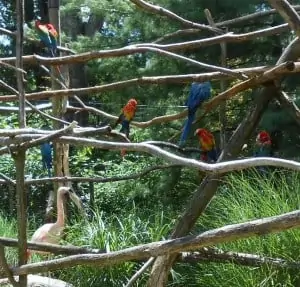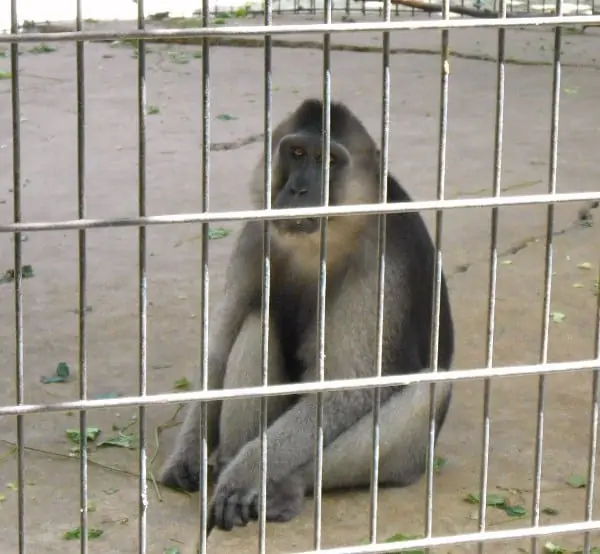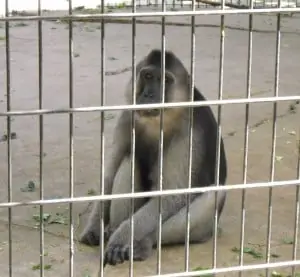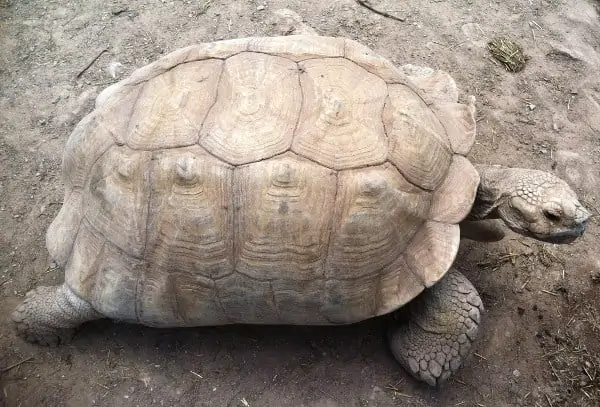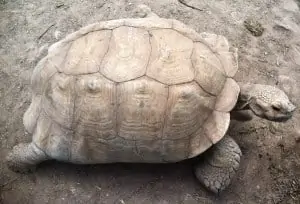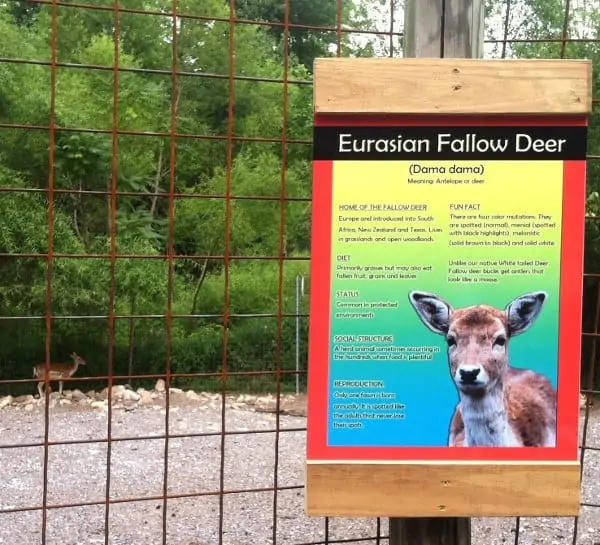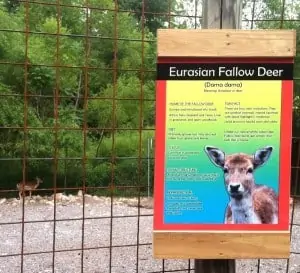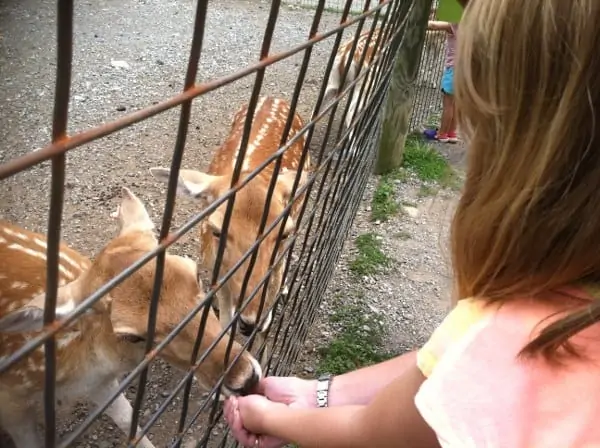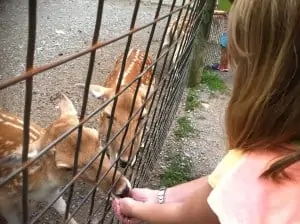 Feeding the Animals At Catoctin Zoo
There are signs throughout the zoo to tell you which animals cannot be fed and which ones can be fed.
For those who can be fed, you can buy a cup full of animal food in the gift shop.
In addition, there are pet food machines throughout the zoo where you can buy smaller portions.
Obviously, the kids loved feeding the animals.
And the animals were very gentle taking the food.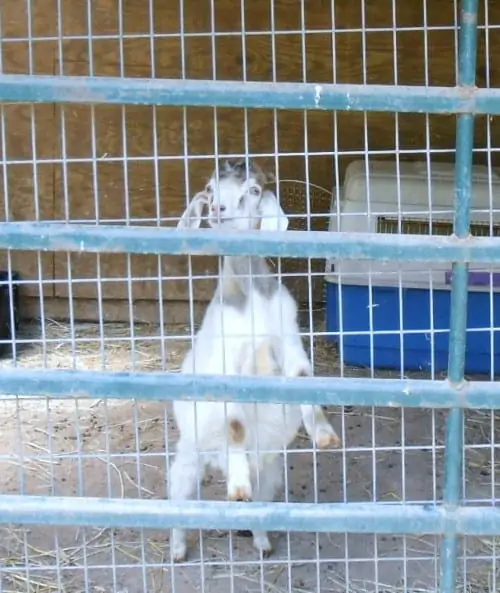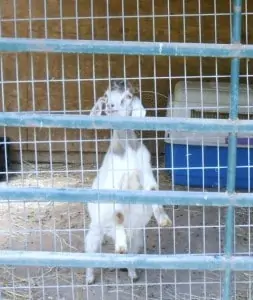 This little guy is looking at me as if to say, 'Hey sista, throw me some of that food you have!'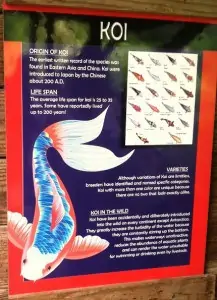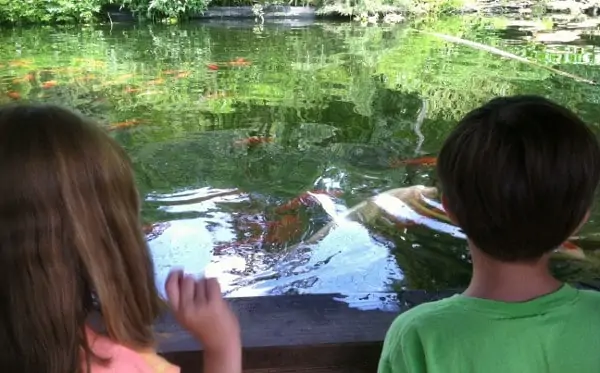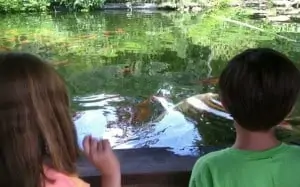 My son's favorite spot in the entire zoo was the Japanese Garden and the Koi fish.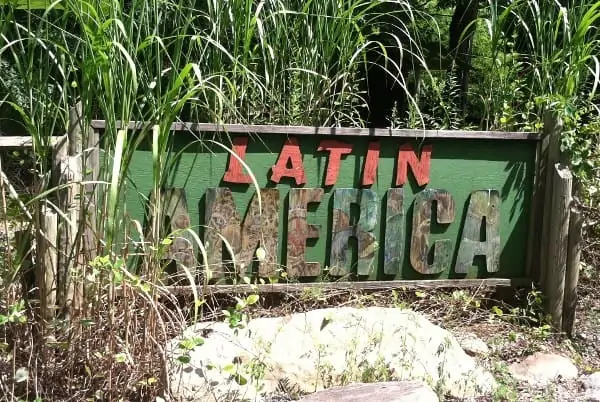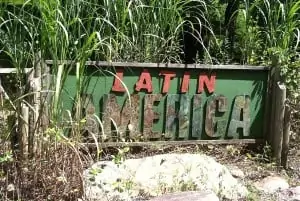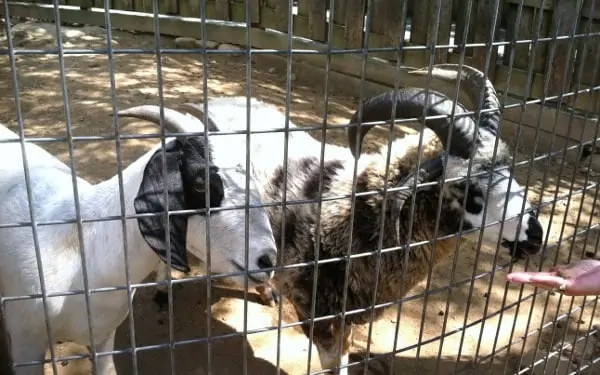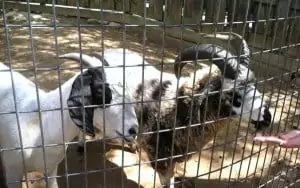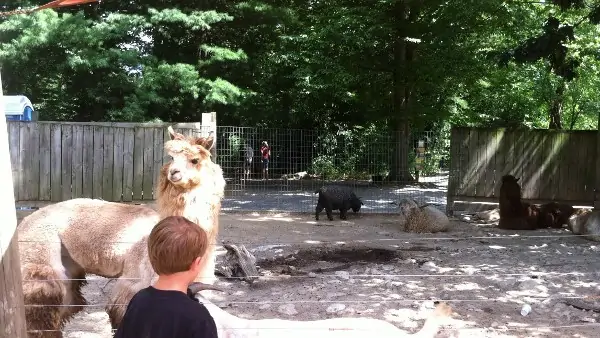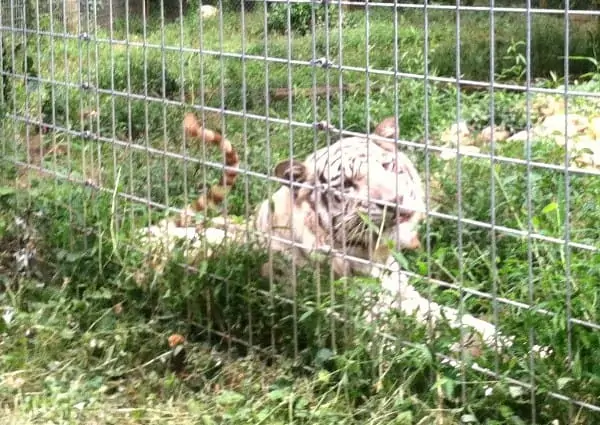 I snapped this one while I was 'purring' at this White Bengal Tiger, trying to get his attention.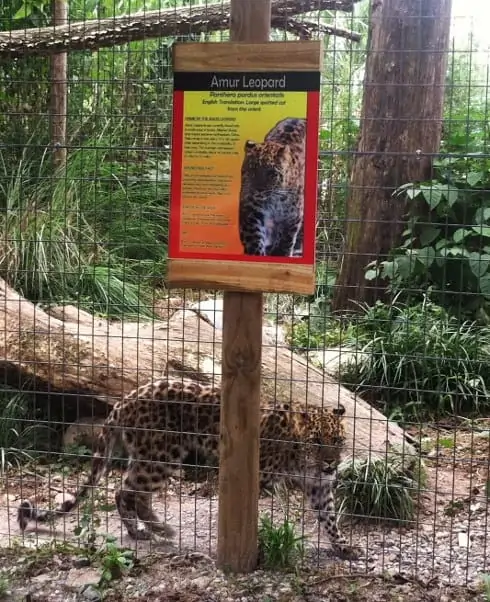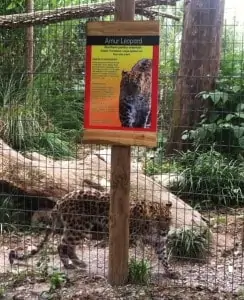 This Amur Leopard was constantly pacing back and forth.
He looked hungry!
He was just beautiful, but I was very happy we were on opposite sides of the fence.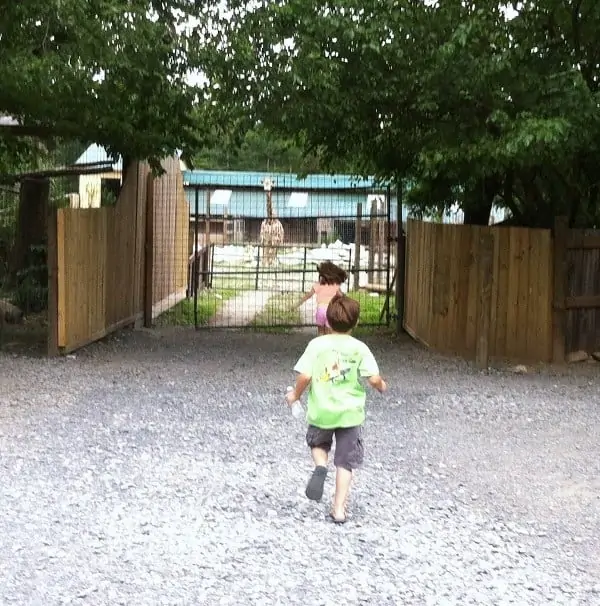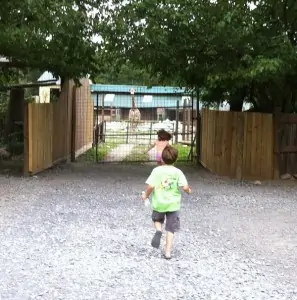 My absolute favorite animal in the zoo was this giraffe.
It was love at first sight!
She met eyes with my son and his girlfriend and they ran to her as if she was their long lost friend!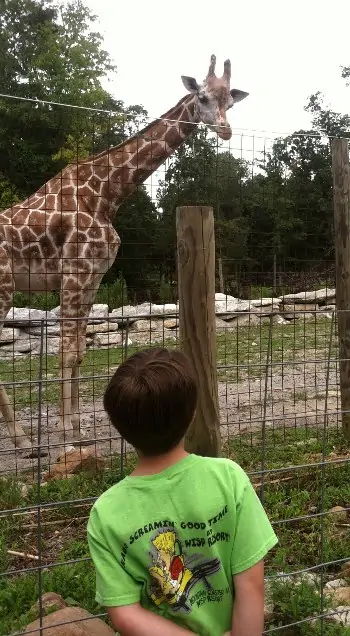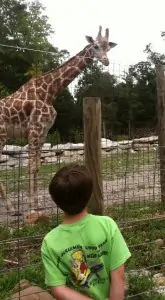 She was a gentle giant and very friendly.
Unfortunately, she passed away not long after our visit.
Understandably, we were all very sad.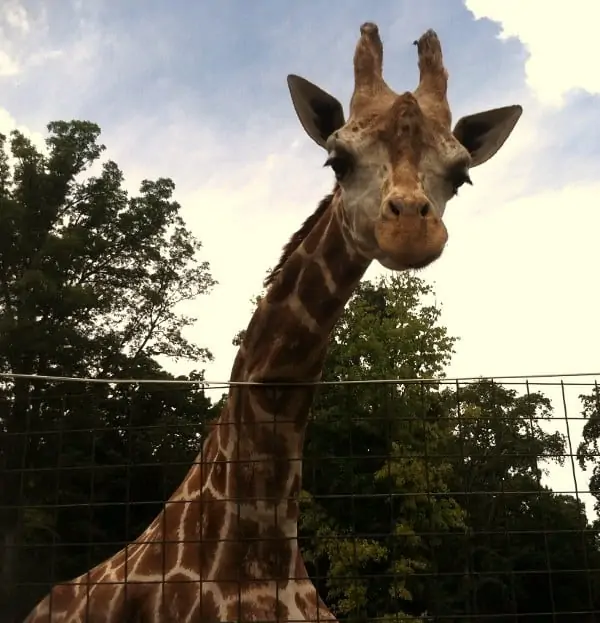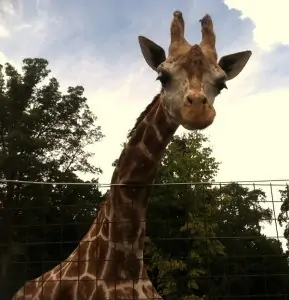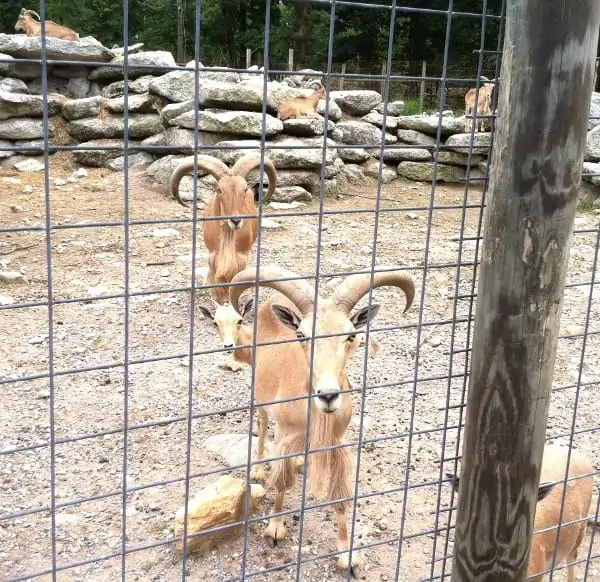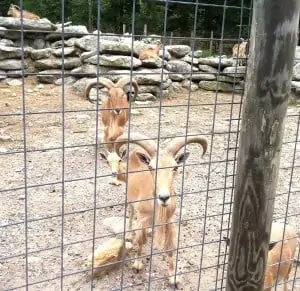 There are several areas throughout the zoo where you can either bring in your own food and have a picnic or you can buy something to eat and drink there.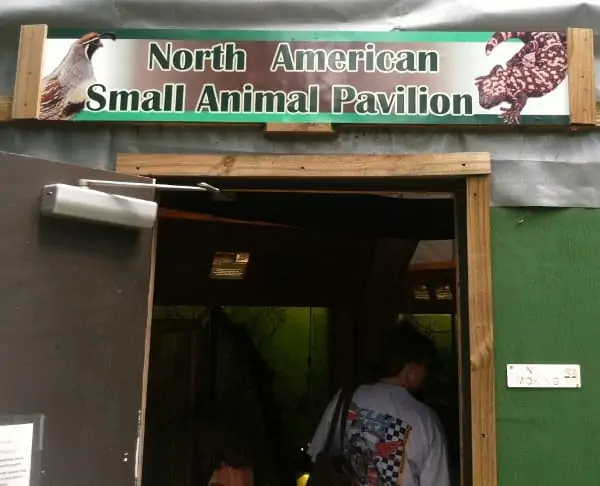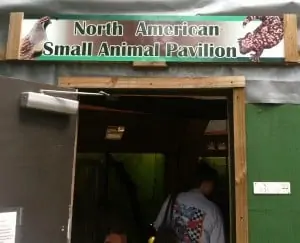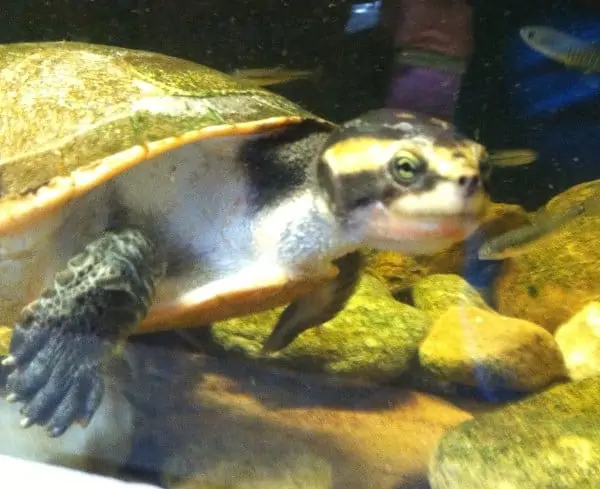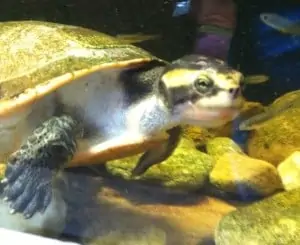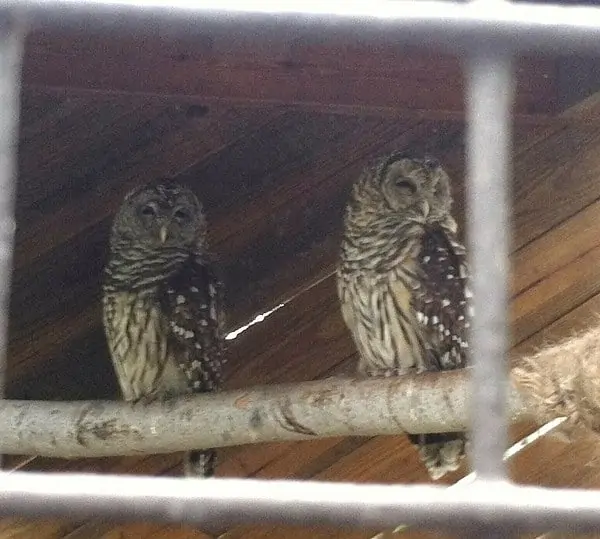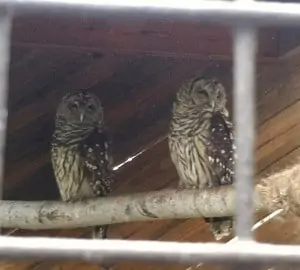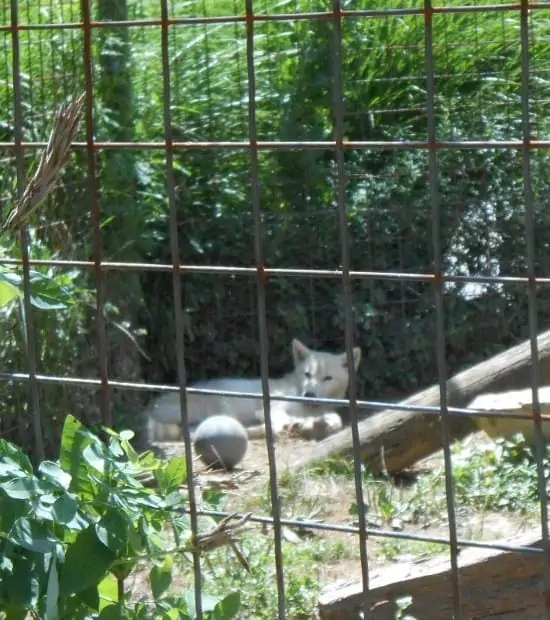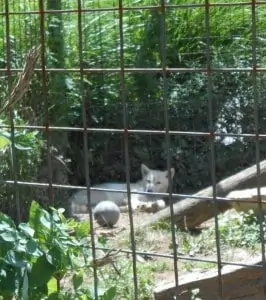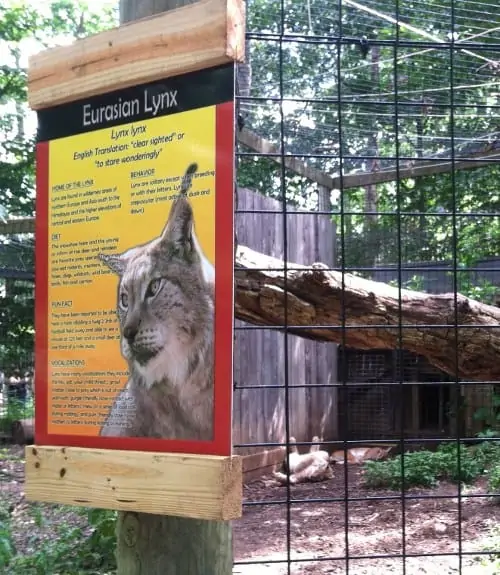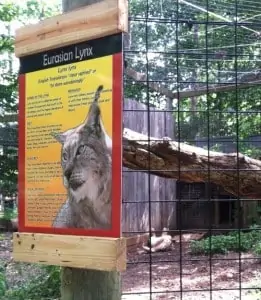 These guys were obviously not impressed with me one bit.
They were seriously lounging.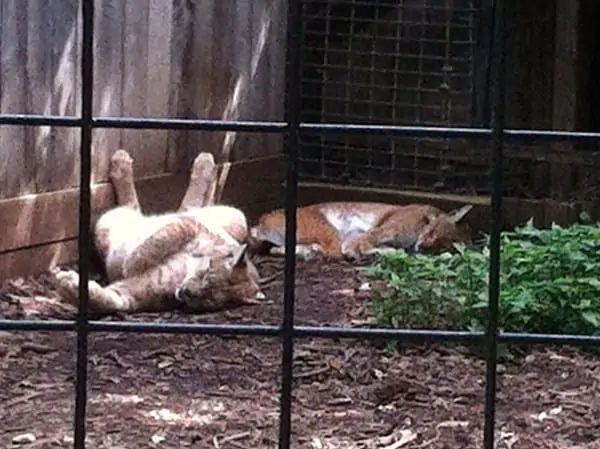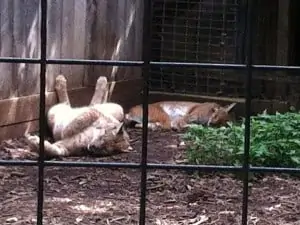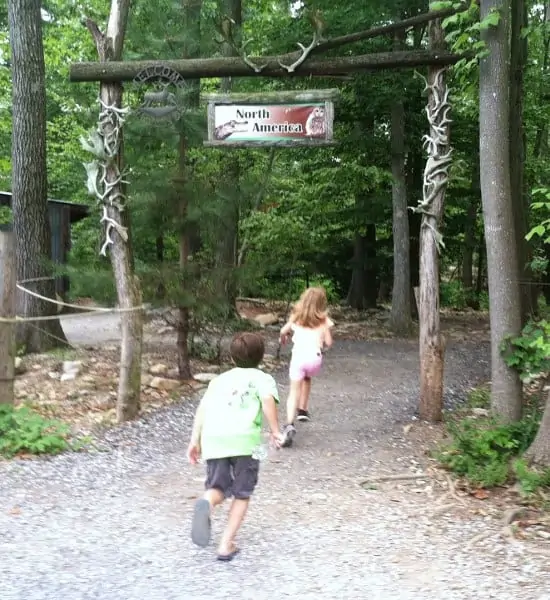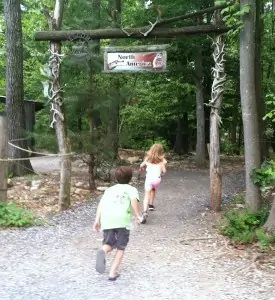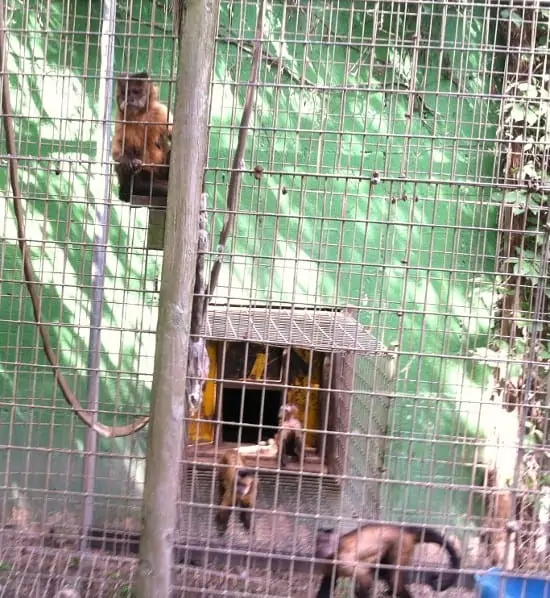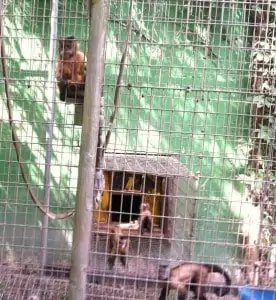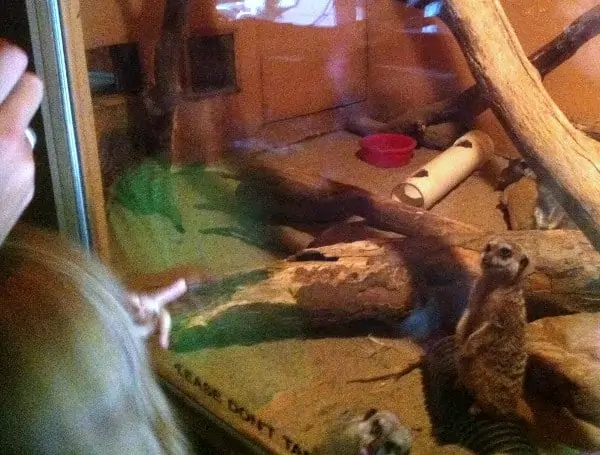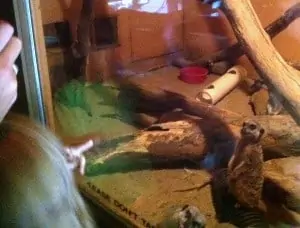 Another one of my favorite exhibits was the Meerkats.
It's as if this adorable Meerkat was posing for the picture that my friend was taking.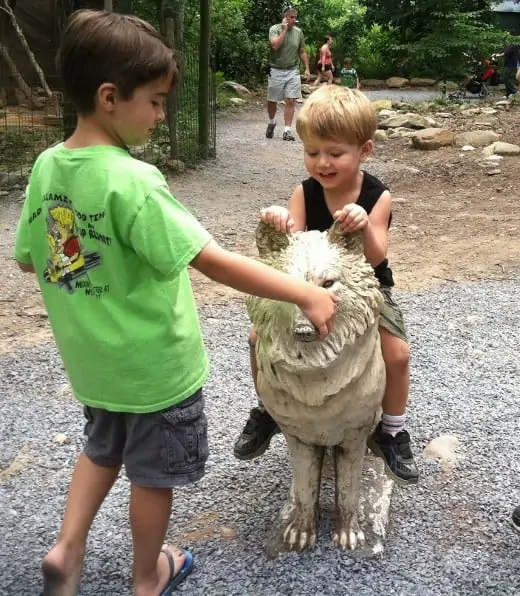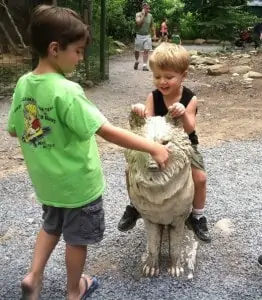 An Awesome Day Trip
What a wonderful place to take the kids to see some beautiful and rare animals from all over the world.
And adults will enjoy it too.
To me, interacting with animals can be very therapeutic.
You can buy a souvenir at the gift shop to commemorate your special day.
The Catoctin Zoo has opportunities for people to Donate to the Zoo, Volunteer, Attend Events or Become a Member.
Also, they offer people an opportunity to host birthday parties, plan a group visit, attend seminars, and even go on a one hour safari ride!
Lastly, make sure to look for deals before you go.
Sites like Groupon and Certifikid usually have Catoctin Zoo deals during the spring and summer months.
Also, you can always snag a coupon in the coupon mailers like ValPak.
And make sure to subscribe to their email newsletter to get all of the latest news and updates!