This last minute DIY Halloween costume was so much fun to put together for my son!
All it took was some thinking out of the box and some creativity to transform him from my son into the Clash of Clans Wizard.
Last Minute DIY Halloween Costume
Every Halloween, he wants to dress up in a costume that I either can't find anywhere OR the costume is crazy expensive.
Particularly, this year he wanted to be the Wizard from Clash of Clans.
This is what the Wizard looks like.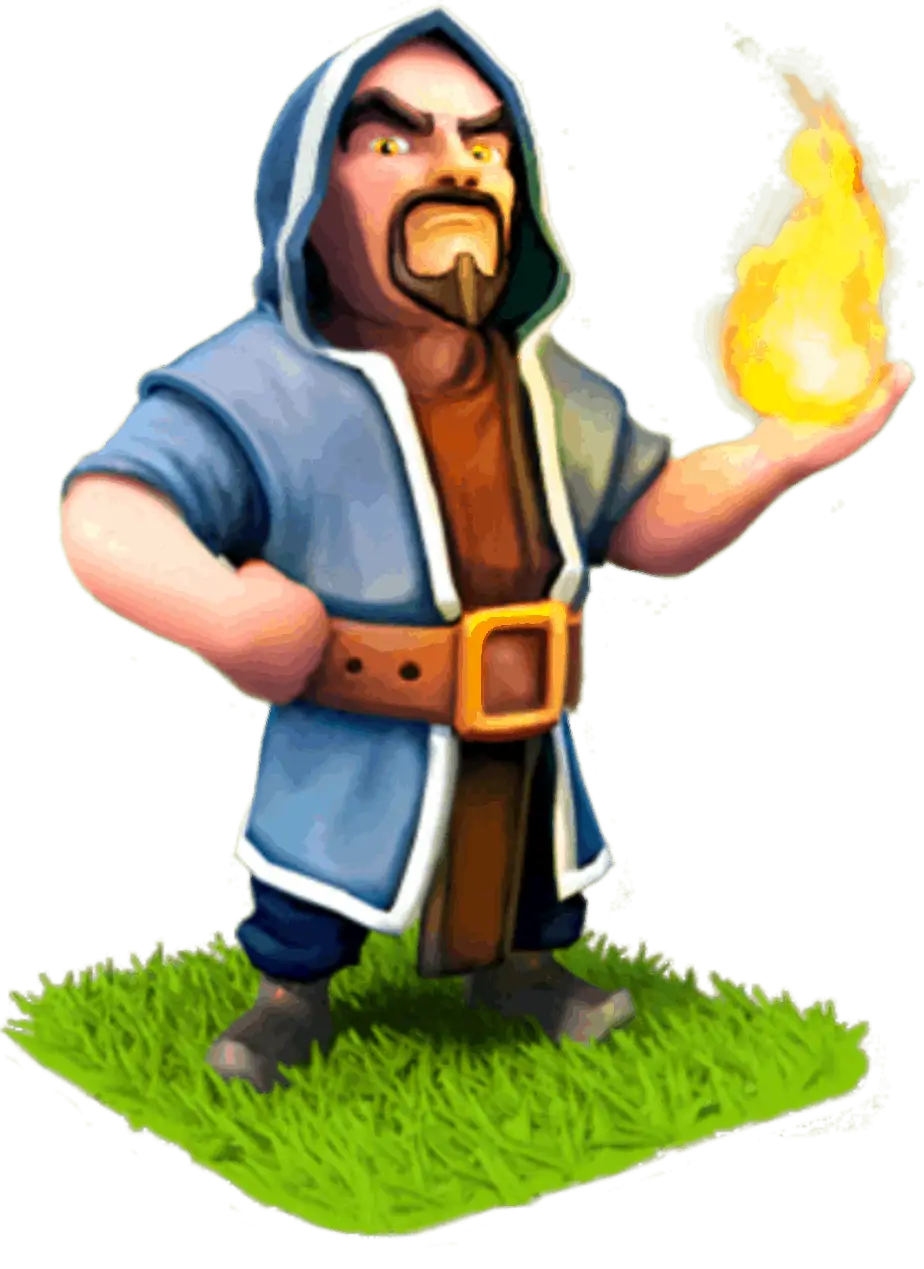 Needless to say, I couldn't find the costume anywhere online except for on Ebay and it was $104.
Um, no!
Therefore, it all came down to the last minute, as always, where I was scrambling to put something together for him.
Making our last minute DIY Halloween costume come to life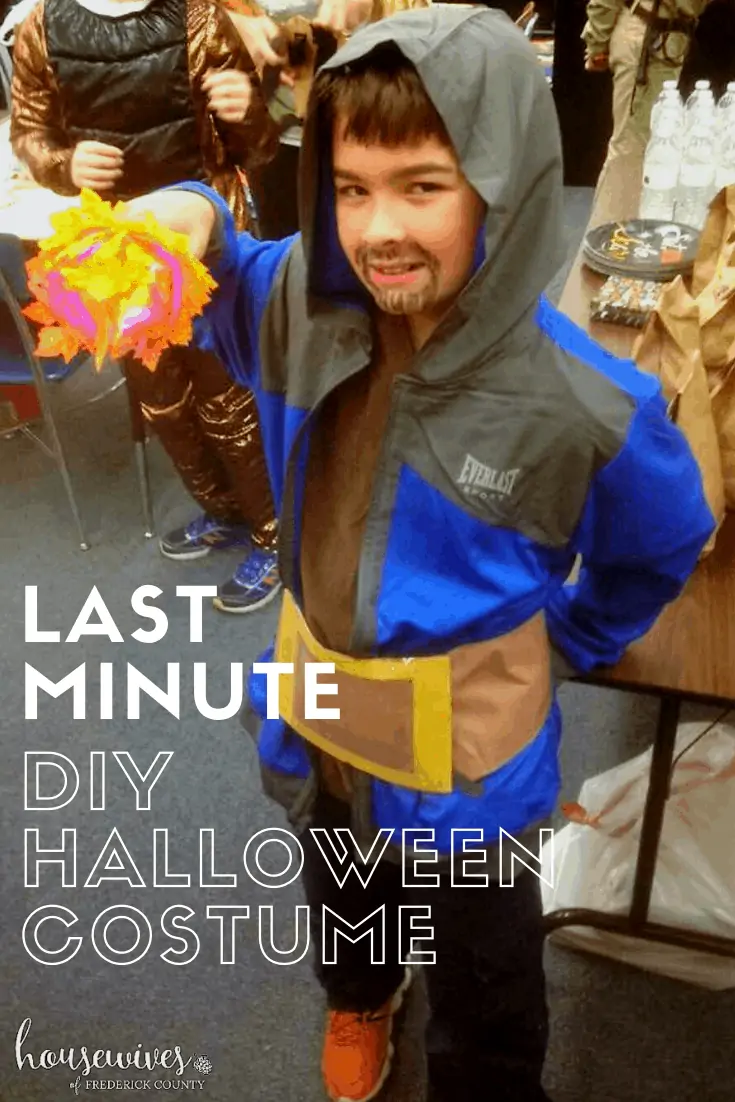 I frantically searched on Pinterest and came up with a few ideas.
So, I decided it looked easy enough for me to make Wizard come to life with a little imagination.
And really, that's all we need is some imagination.
To be honest, putting together a DIY Halloween costume is so much more fun because you're not just taking the costume out of the box and placing it on your child.
Instead, you're actually putting some thought into it to make it extra special.
Our DIY Costume Was A Success!
The below photo is my son at his school's Halloween party.
Pretty darn good right?
Clearly, he was super excited to be the Wizard!
Not only was he the ONLY Wizard among his friends, but also in his entire school.
Yup, I am that cool mom!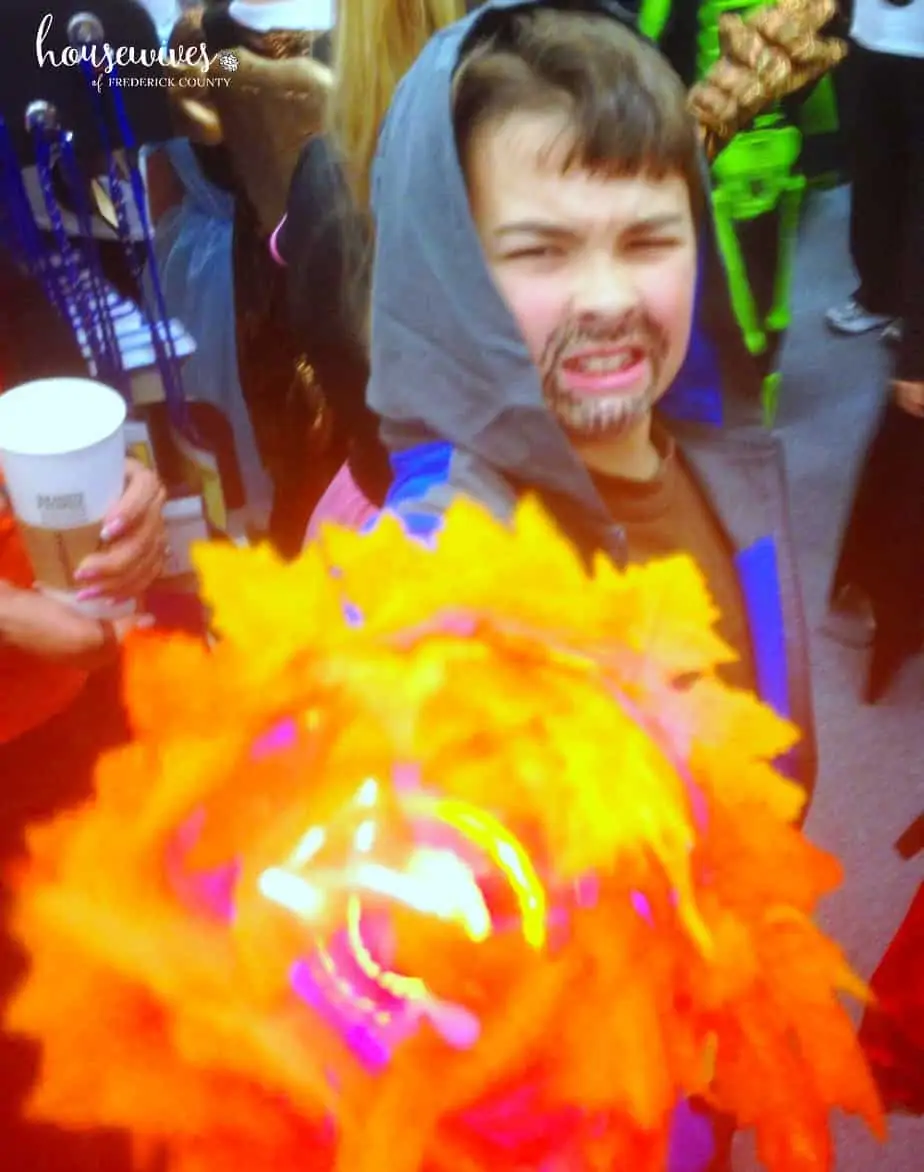 Costume Supplies:
Here's what you need to make this last minute DIY Halloween costume – Clash of Clans Wizard: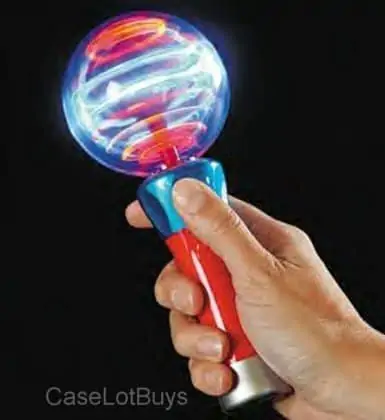 I came up with the idea to tape artificial maple leaves from Amazon over top of the globe of the party disco wand to make it look like fire. You can get these leaves at any craft store.
Face Paint Marker/Stick

I used this to draw his eyebrows and mustache/goatee.
Here's a fun face paint kit on Amazon that you can use through the years for Halloween.
The Final Look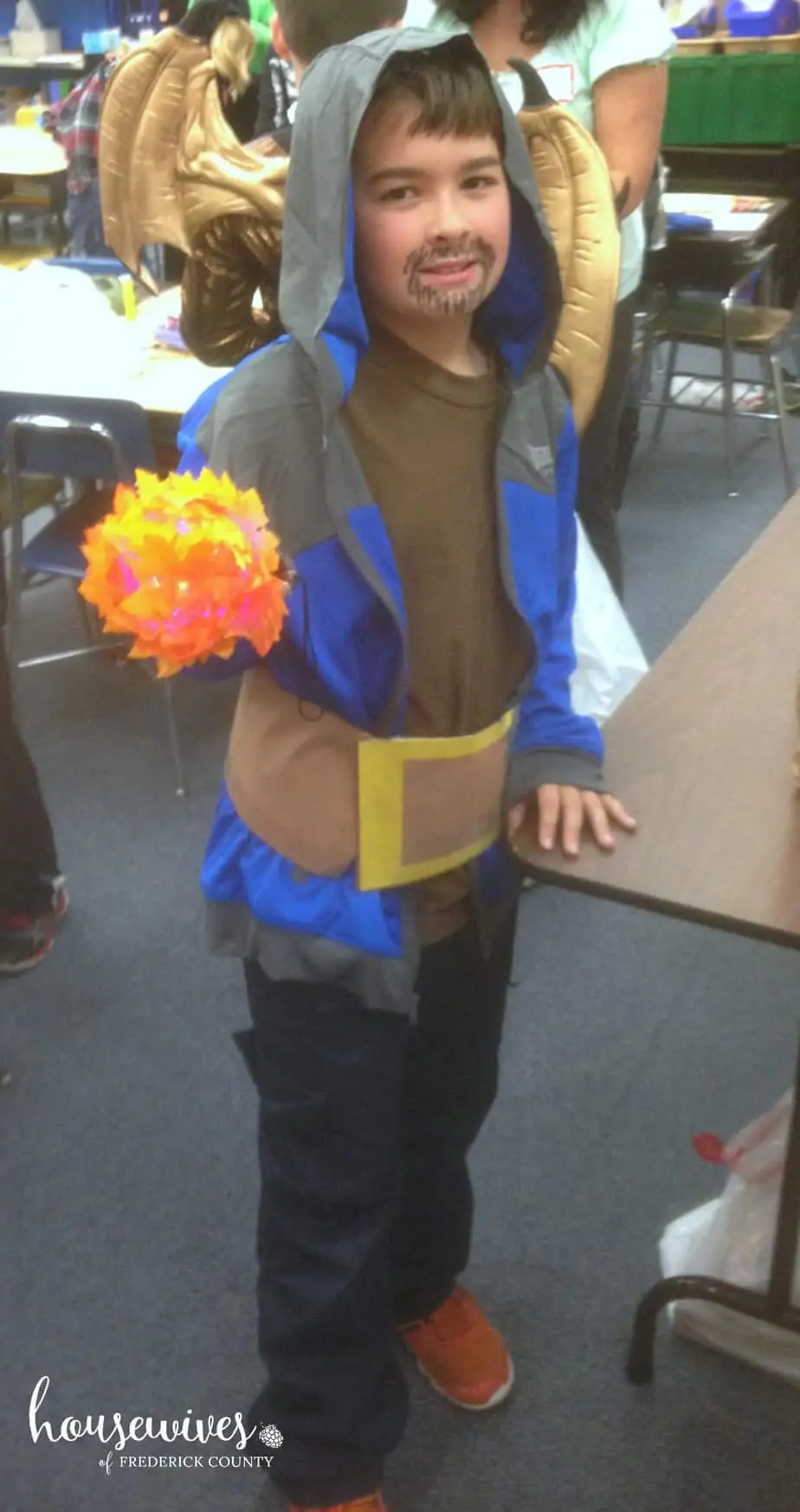 And there ya have it!
Technically, the Wizard should have dark brown boots on, but my son didn't have any so I just had him wear his comfortable sneakers.
In the big scheme of things, it really didn't matter.
Practicality comes first and foremost when you're putting together a last minute DIY costume.
Not only was my son wearing it in his classroom Halloween party, but also he was wearing it for Halloween night.
It was perfect because the costume was warm enough for the brisk temperatures and his sneakers helped him run faster for trick-or-treating!
Obviously, it was a great Halloween!
Lastly, here's hoping that my son wants to dress up as something next Halloween that I can easily find or make.
Finally, for more fun Halloween ideas, click over to these posts:
The Top 14 Best Halloween Ideas On Pinterest!
Jack-O-Lantern Lollipops for Halloween Parties
Pumpkin Chunkin & How to Host Your Own Event