Baby it's cold outside!
What better way to warm up then to drink something hot.  Whether it be hot tea, coffee, or hot chocolate!
I, personally, drink one cup of coffee a day, and I really look forward to it.
There are many health benefits to drinking hot tea, especially green tea.  So, one of my personal goals is to drink more tea.
But, ya know how every once in awhile you just want a treat?
Well, today JUST so happens to be National Whipped Cream Day (January 5)!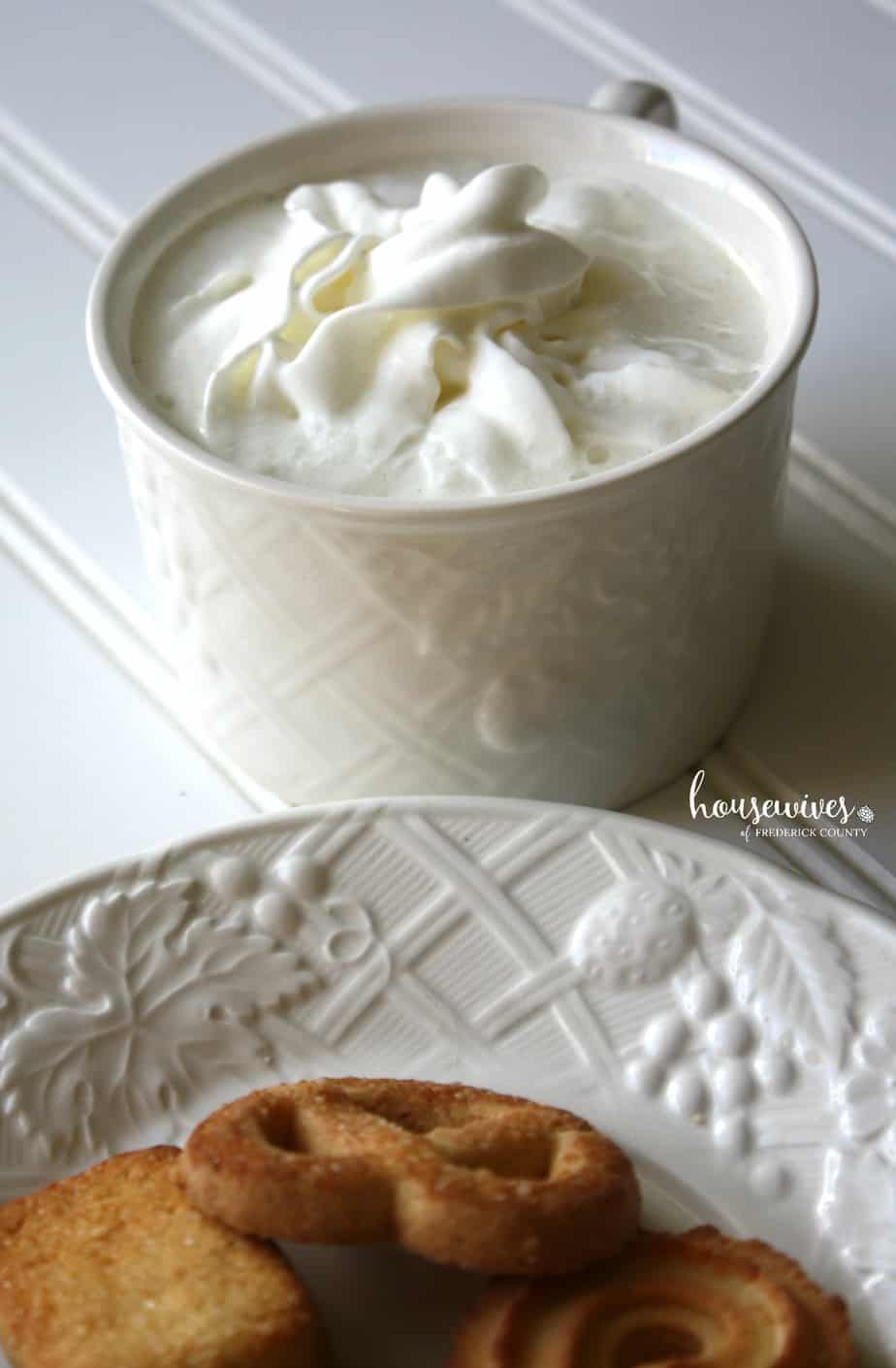 So, I did what any blogger would do when they're brainstorming on what to write about for Tasty Tuesday!
I went to Pinterest!
I happened upon a couple of hot white chocolate posts and it just sounded SO decadent and SO unique!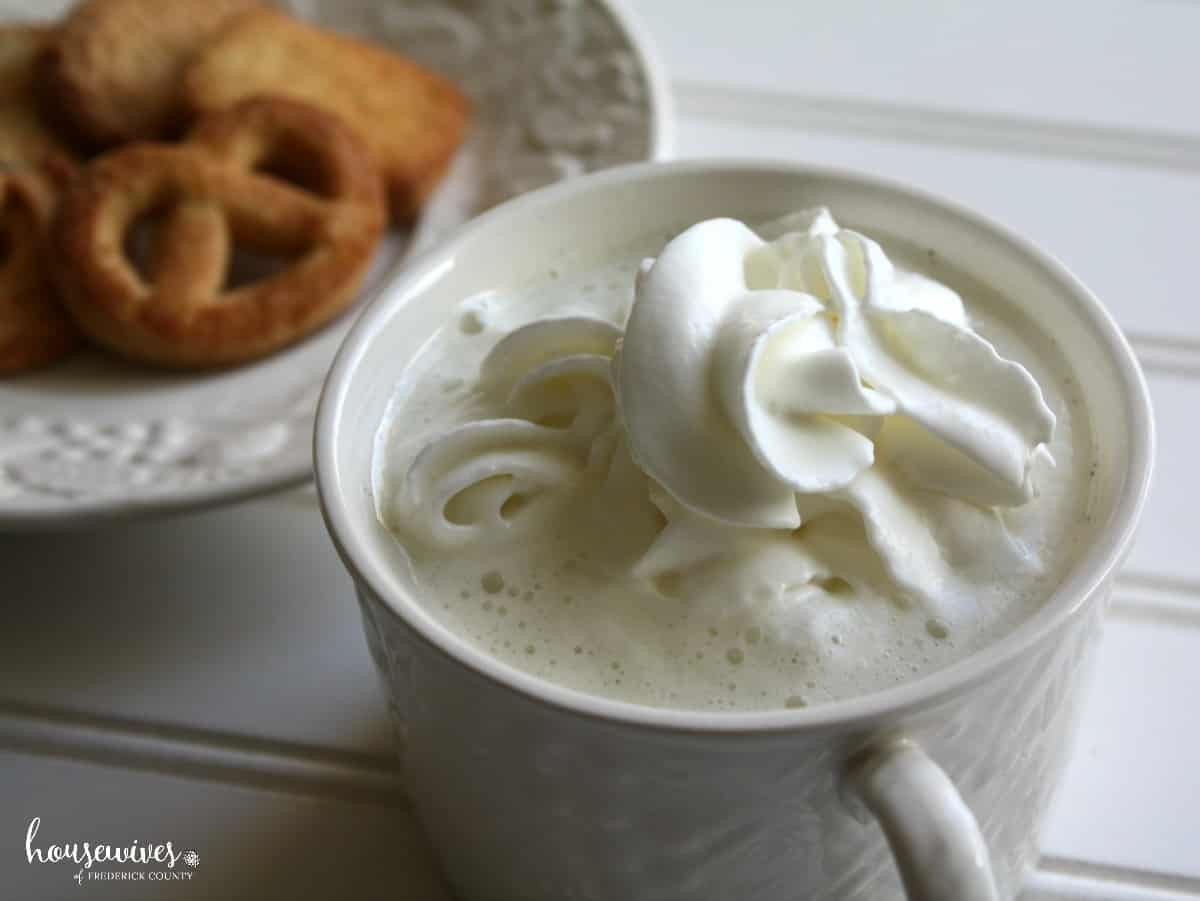 And ya know what they say – plain ole hot chocolate is just SO 2015 (and by "they" I mean me)!
You will be pleasantly surprised how easy it is to make too!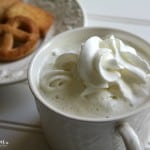 Print Recipe
Hot White Chocolate – Because Hot Chocolate is Just So 2015!
Ingredients
2

ounces

White Chocolate Chips

1

cup

Heavy Cream or Half and Half or Milk

1/4

teaspoon

Vanilla Extract

Whipped Cream to add on top
Instructions
Pour top 3 ingredients in sauce pan (the amounts listed are for one serving, so multiply the ingredients by the amount of servings you want to make).

Heat the mixture on medium/low heat and stir occasionally.

Once melted and heated, pour in cup(s) and top with whipped cream!
Keep in mind, white chocolate chips are very sweet.  So don't be tempted to add more to the mixture!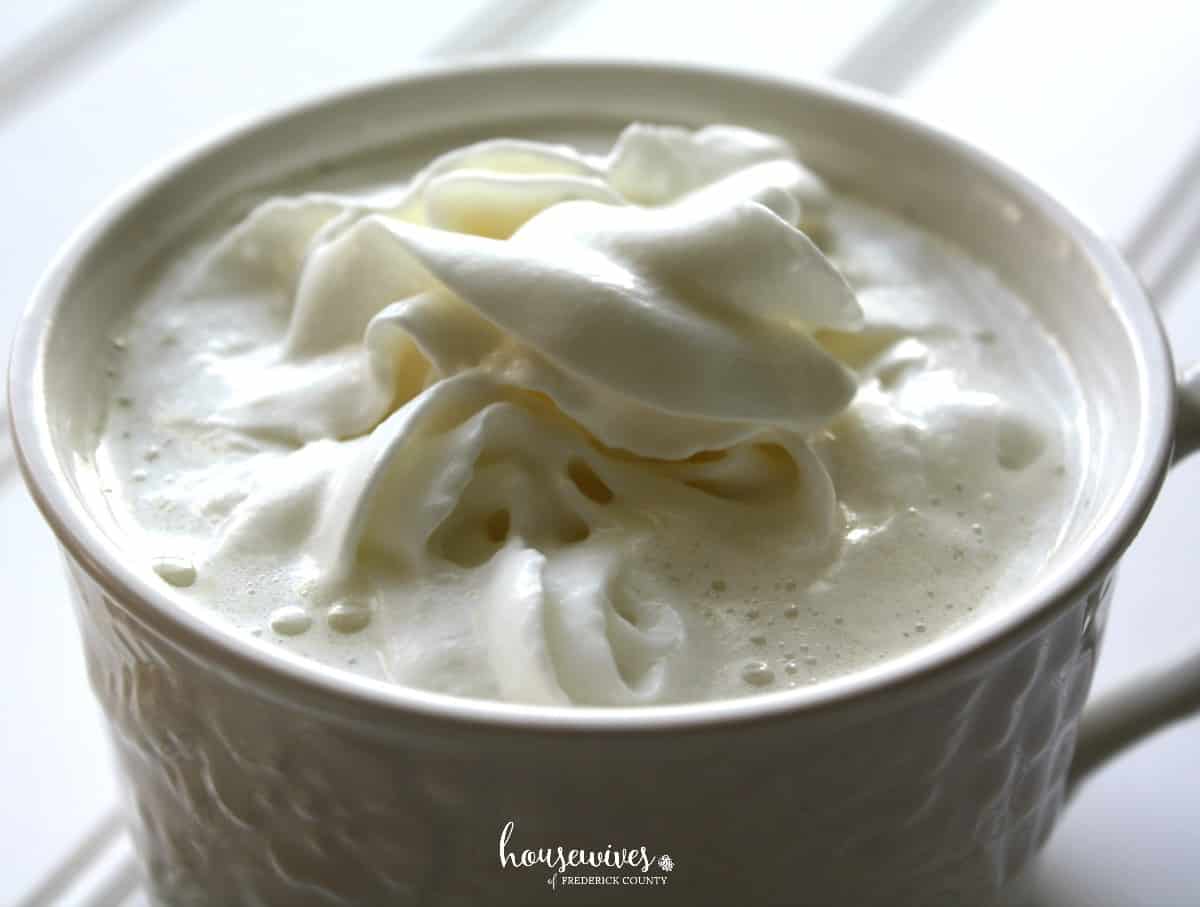 And, my verdict?  Delectable!!  Hot chocolate who?
Enjoy, and stay warm!
Terri is married and has 2 sons – both high schoolers! She has lived in Frederick since 1994 and absolutely loves exploring and discovering new parts of our town.
read more...