If you've never had a Baskin Robbins ice cream cake, you need to change that!
These cakes are so festive, fun and delicious with ice cream AND cake inside!
Baskin Robbins Ice Cream Cake is just as good as it's Always Been!
I vividly remember being a small child back in the early 70s (yes, do the math) and being extra excited when my parents told me that we (as in my twin sister and me) were getting a Baskin Robbins ice cream cake for our birthday party!
Don't get me wrong, I loved my mom's homemade birthday cakes.
BUT, there's just something extra special about the bright, cheery colors of a Baskin Robbins ice cream cake with all the trimmings, including a customized message just for us.
Because mine and Terri's birthday was recently AND Baskin Robbins recently celebrated their 70th Birthday, I decided to bring back my childhood excitement.
Hence, I ordered us a Baskin Robbins ice cream cake!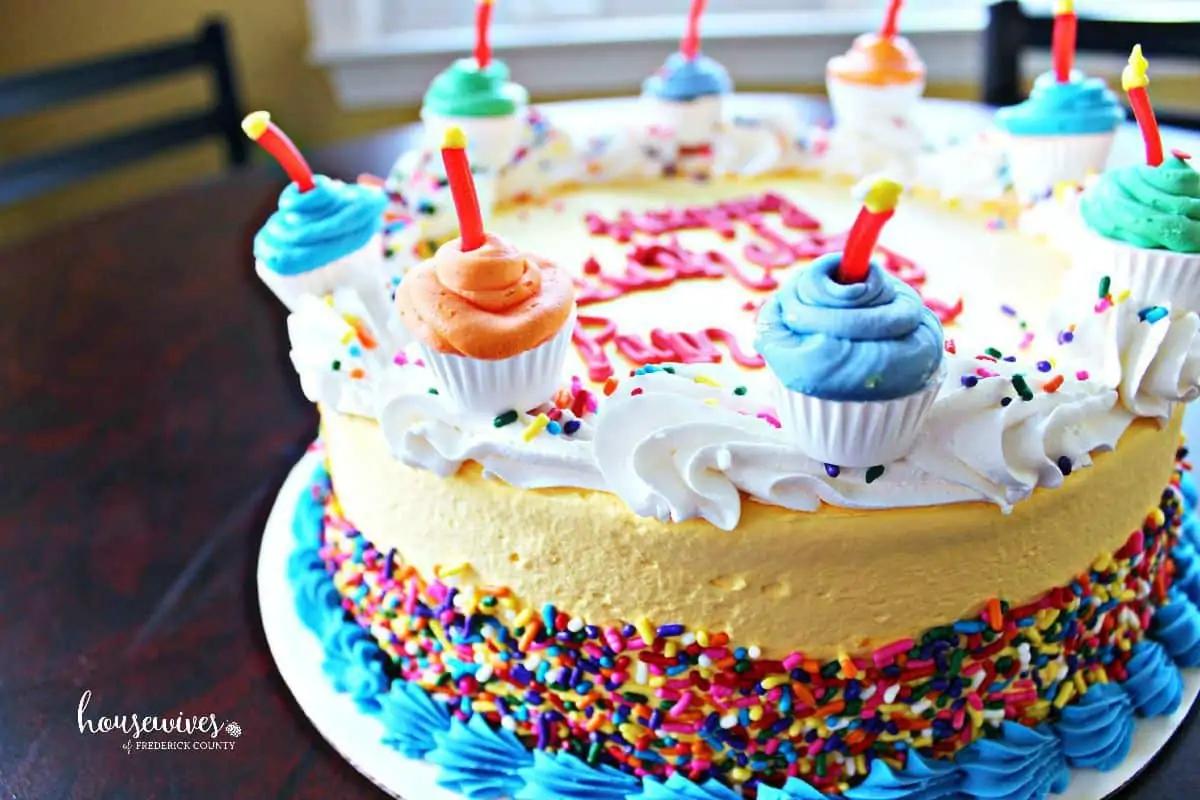 Baskin Robbins History
It's amazing to me that Baskin Robbins was founded in 1945.
To this day, Baskin Robbins is the largest chain of ice cream specialty shops in the world.
Order Your Baskin Robbins Ice Cream Cake Online
I went online to Baskin Robbins' website and found a wonderful gallery of all of their amazing cake creations.
I loved how I could pick out the cake I wanted and then order it online without ever having to leave my house.
AND because I'm a procrastinator, I was able to order my custom cake 24 hours in advance and it was ready for me when I needed to pick it up.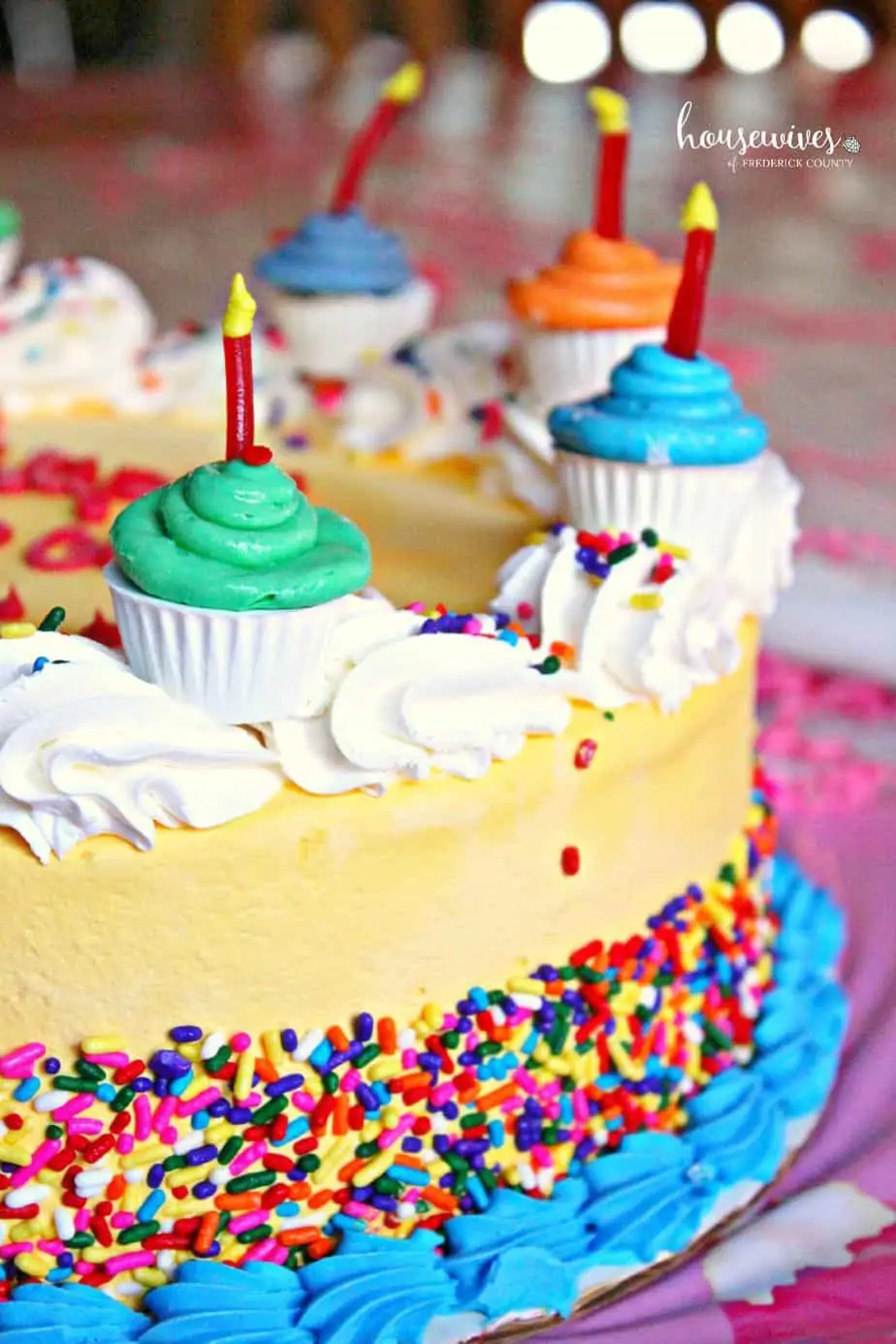 The choice of cake was a no-brainer to me.
As soon as I spotted Baskin-Robbins' newest cake design, their Mini Cupcake Birthday Cake, in the gallery, I knew this was the one I wanted.
I mean, how can you not like how bright, cheery, and fun this cake is?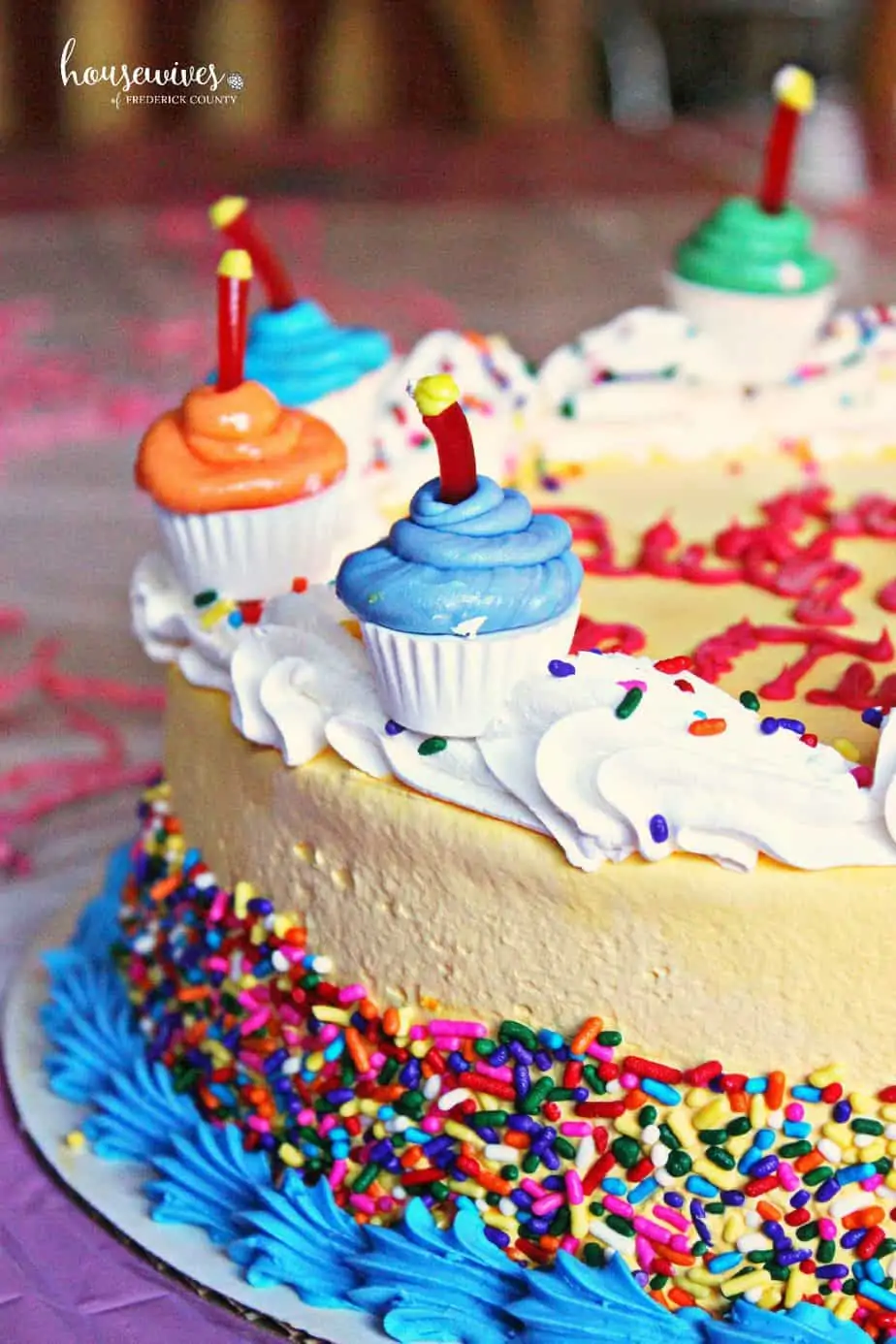 The mini cupcakes are made of white dipping chocolate with edible candles.
I had a choice of ice cream flavors, so I chose fudge crunch.
Mmmm! So good!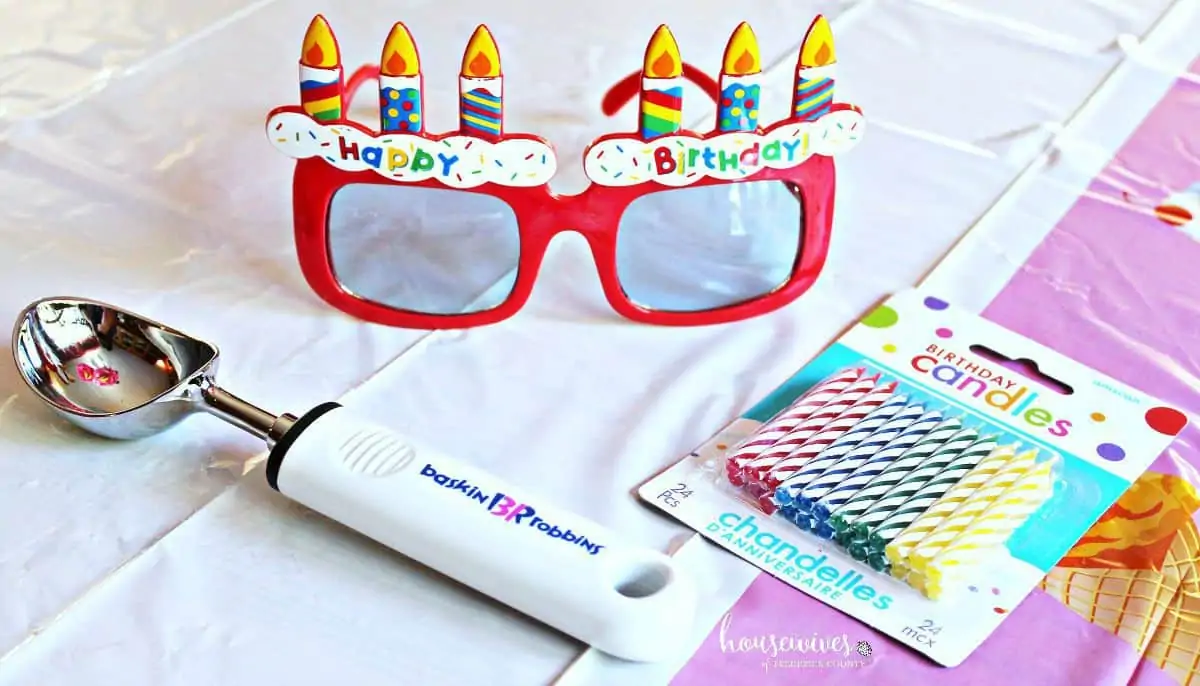 Make Your Birthday More Festive with Props
You can't have a fun, festive birthday party without some birthday props, especially when the feature presentation is a cake from Baskin Robbins.
We used a fun birthday table cover, ice cream cone hanging decorations, a Happy Birthday banner, an ice cream scoop, candles, and some super cool Happy Birthday sunglasses.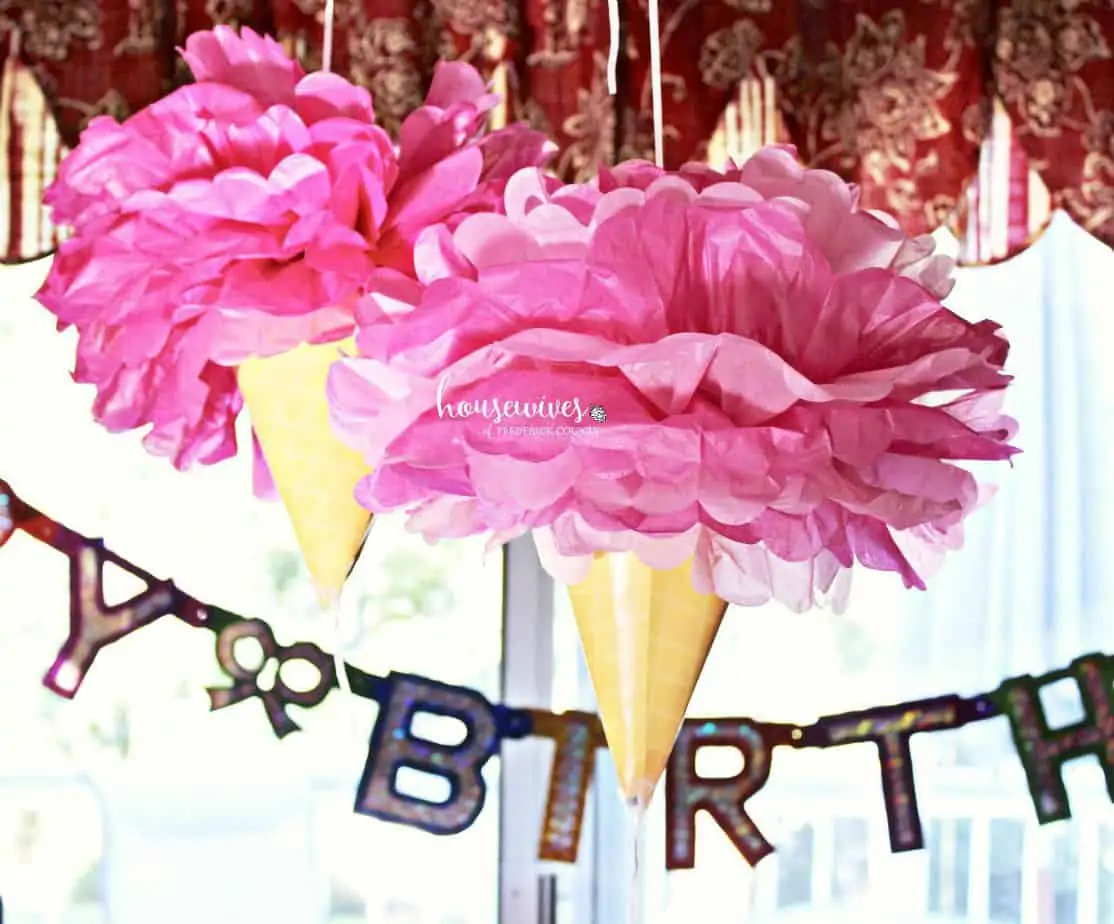 My hubby and I have friends who live right up the street from us who just happen to both have their birthdays just a few days apart from mine.
So we invited them and their kids to come down and join us for the happy celebration.
The kids' eyes lit up as soon as they walked in and saw the cake and the fun decorations.
Seeing happy kids just makes my day.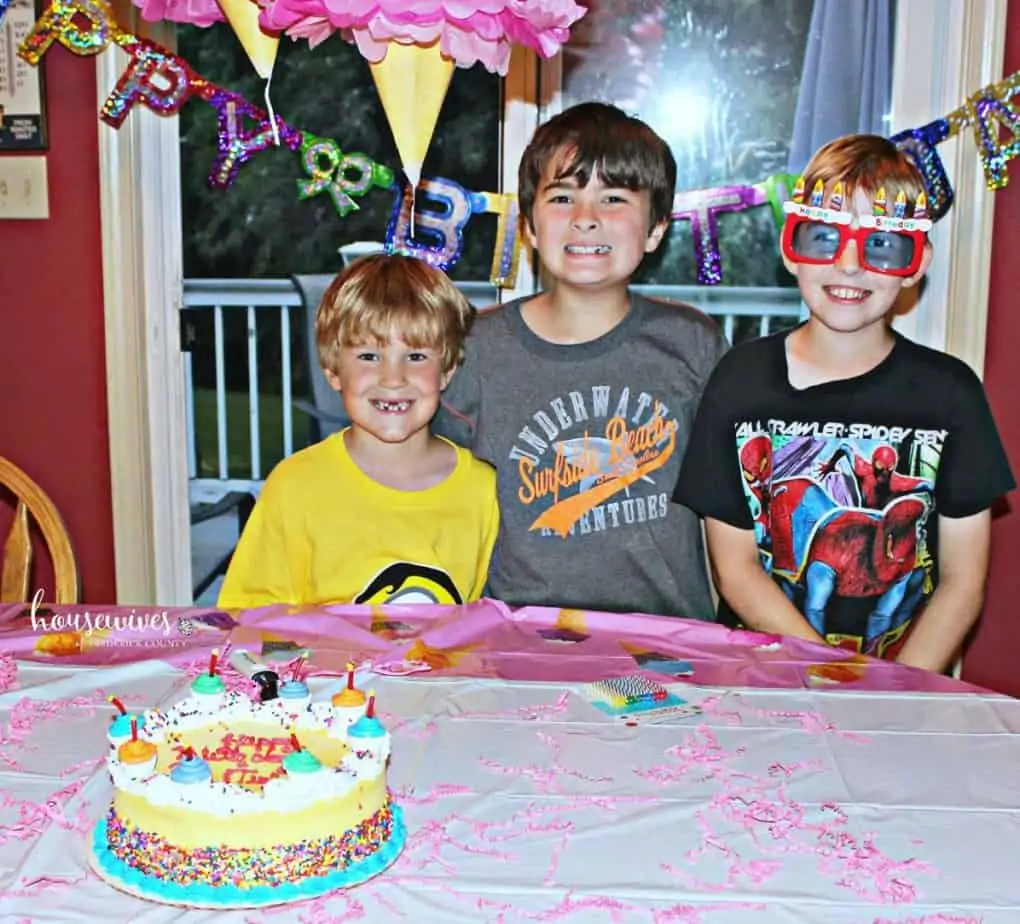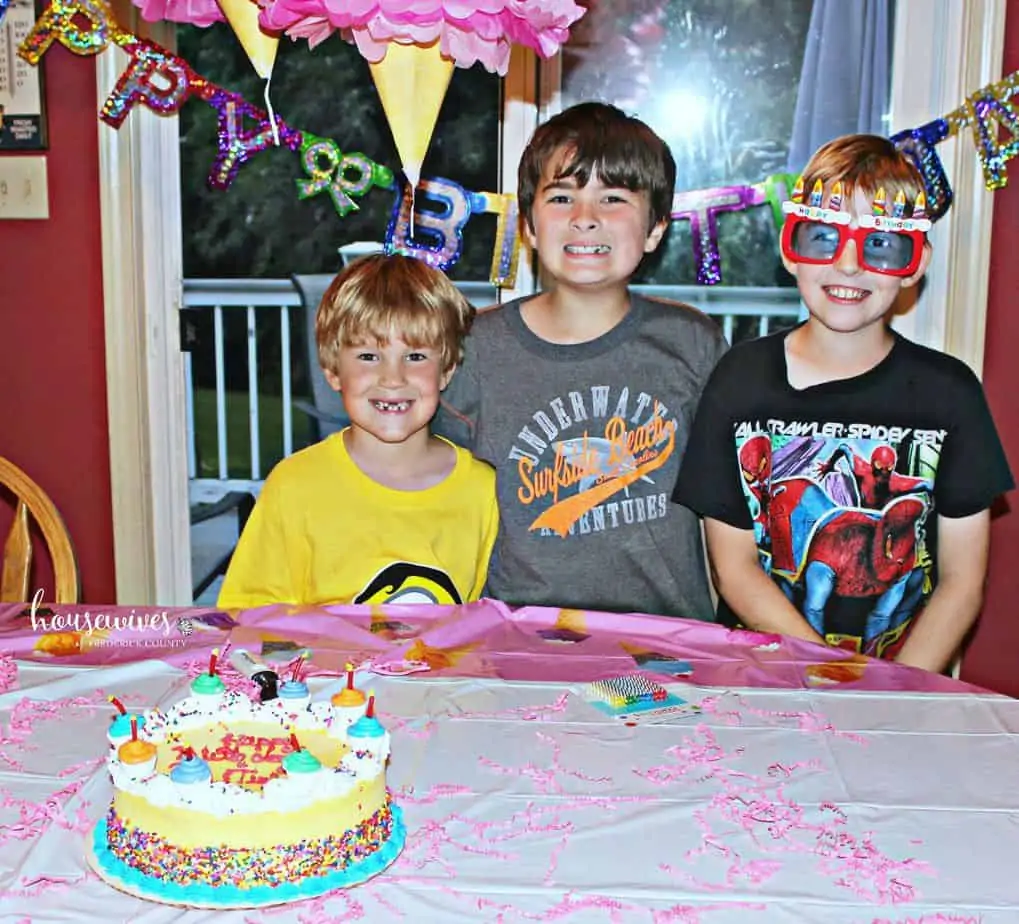 It was time for the candle placement, lighting of the candles and my Happy Birthday song.
I made a wish and blew out the candles!
And I couldn't wait to try out this cake.

Wow!
Baskin Robbins Ice Cream Cake with Mini Cupcakes
There's a party in every slice!
The fudge crunch ice cream was delicious, the icing piped around the edge, the white chocolate candy cupcakes, the sprinkles……
I could go on and on.
This cake is amazing.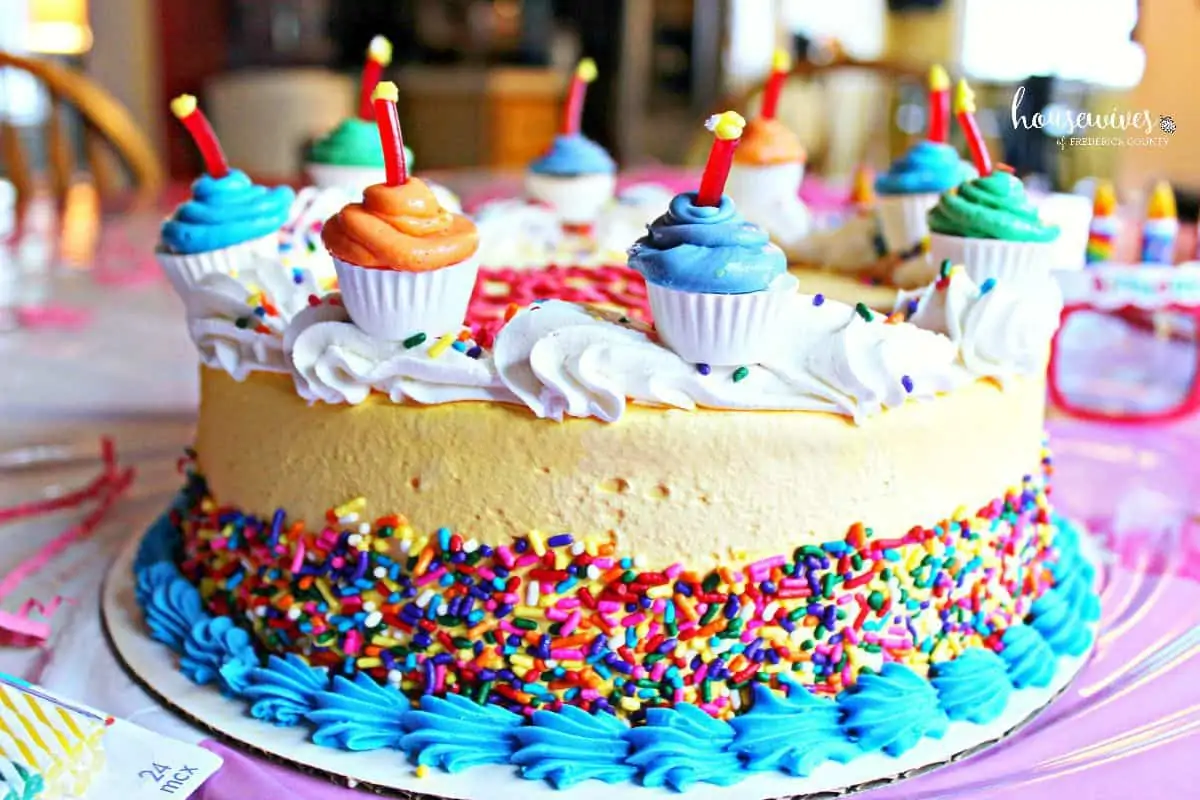 Baskin Robbins Birthday Club
Did you know that Baskin Robbins has a Birthday Club?
Sign up online and you'll get a free ice cream email on your birthday AND a special discount on a birthday cake.
You'll also be on their list to receive more deals throughout the year.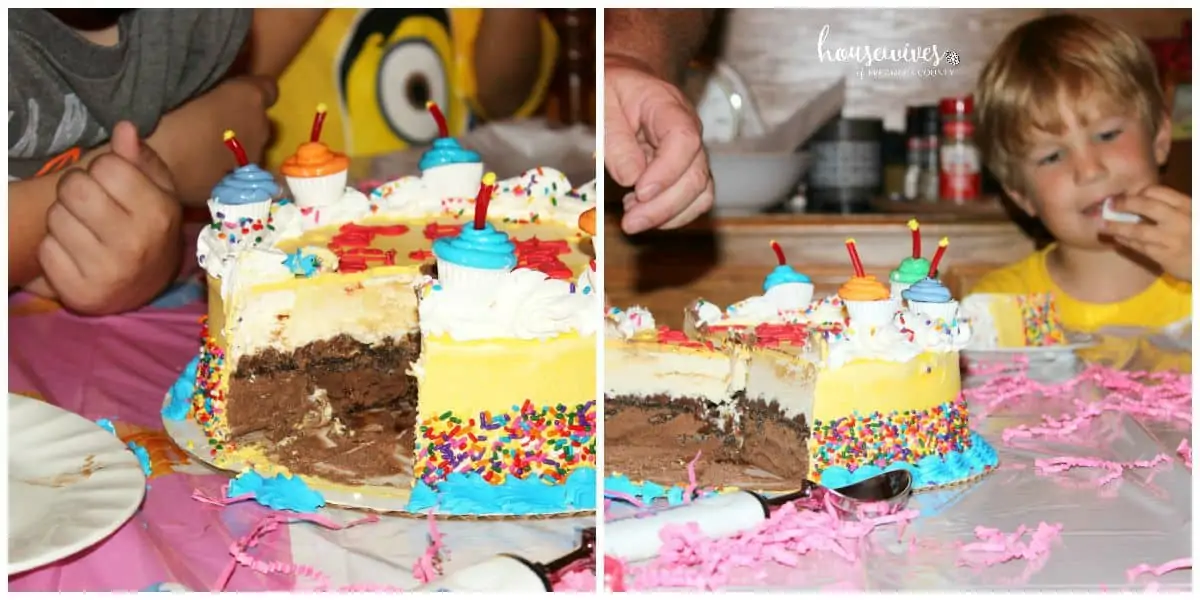 Is your birthday coming up or somebody close to you?
Treat them to an amazing Baskin Robbins ice cream cake.
And, by the way, that birthday cake excitement never goes away!
Who says kids get to have all the fun?
For more fun birthday posts, click on over to:
Free Food On Your Birthday In Frederick Md
Mason Jar Dollar Bill Birthday Gift