What's a Ninja, you ask? Well, other than a person who has been trained in ancient Japanese martial arts, a Ninja, in my world, is (as described on Walmart.com): "The Ninja Kitchen System 1200 Model BL700 is an ideal choice for dough making and blending. An extra large 72-ounce pitcher featuring a lock-in lid with pour spout and a 40-ounce processing bowl with a lock-in lid and fill spout are included. The blender has easy-to-use electronic controls. Its smart speed technology automatically adjusts the motor speed in relation to the consistency of the ingredients in the processing vessel. The 3-speed blender comes with different attachments like a whisk, dough hook, and cookie dough paddle. The included blades use quad blade technology for uniform cutting and crushing action. This blender is easy to clean as well.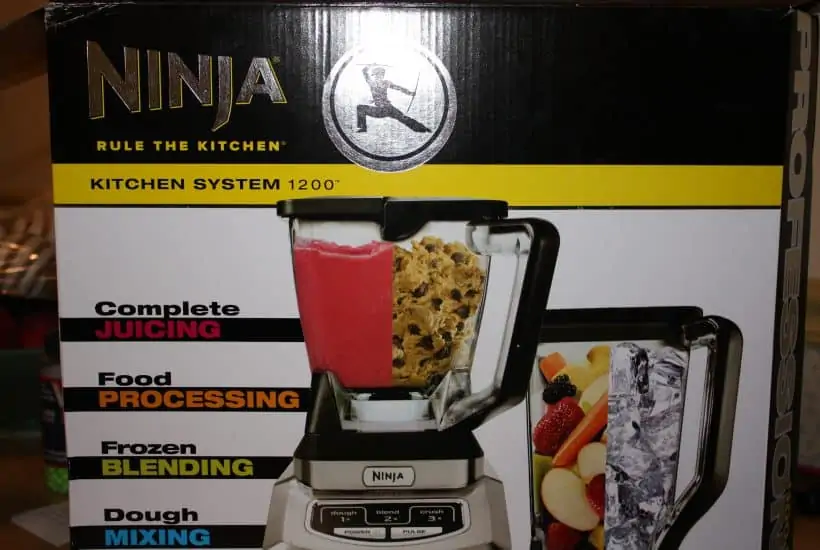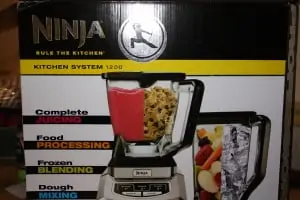 Ninja Kitchen System 1200: Professional blending and dough making system Lock-in lid features easy flip pour spout Attachments: whisk, dough hook, cookie dough paddle, blade assemblies Electronic control panel with smart speed technology Easy to clean 3 speeds plus pulse 1100 watts of power BPA free."
There are several models and types of Ninja systems out there, but I got the 1200 model, described above, for Christmas! I asked for this gift from my dad and step-mom because I had heard about it on the radio (ok, Howard Stern), and I thought that it would be a great tool to start the new year right so I can prepare lots of healthy foods and smoothies! You could also juice in this bad boy!
If you visit Pinterest, and you put in the search box "ninja recipes", you'll find lots of great recipes for the Ninja. You can also visit the Ninja Kitchen System website for recipes. The types of recipes you can create in this particular Ninja (1200) are: appetizers, dips and spreads; breads and bakery goods; cocktails and party drinks; desserts and sweet treats; entrees, salads and sides; and juice blends and smoothies!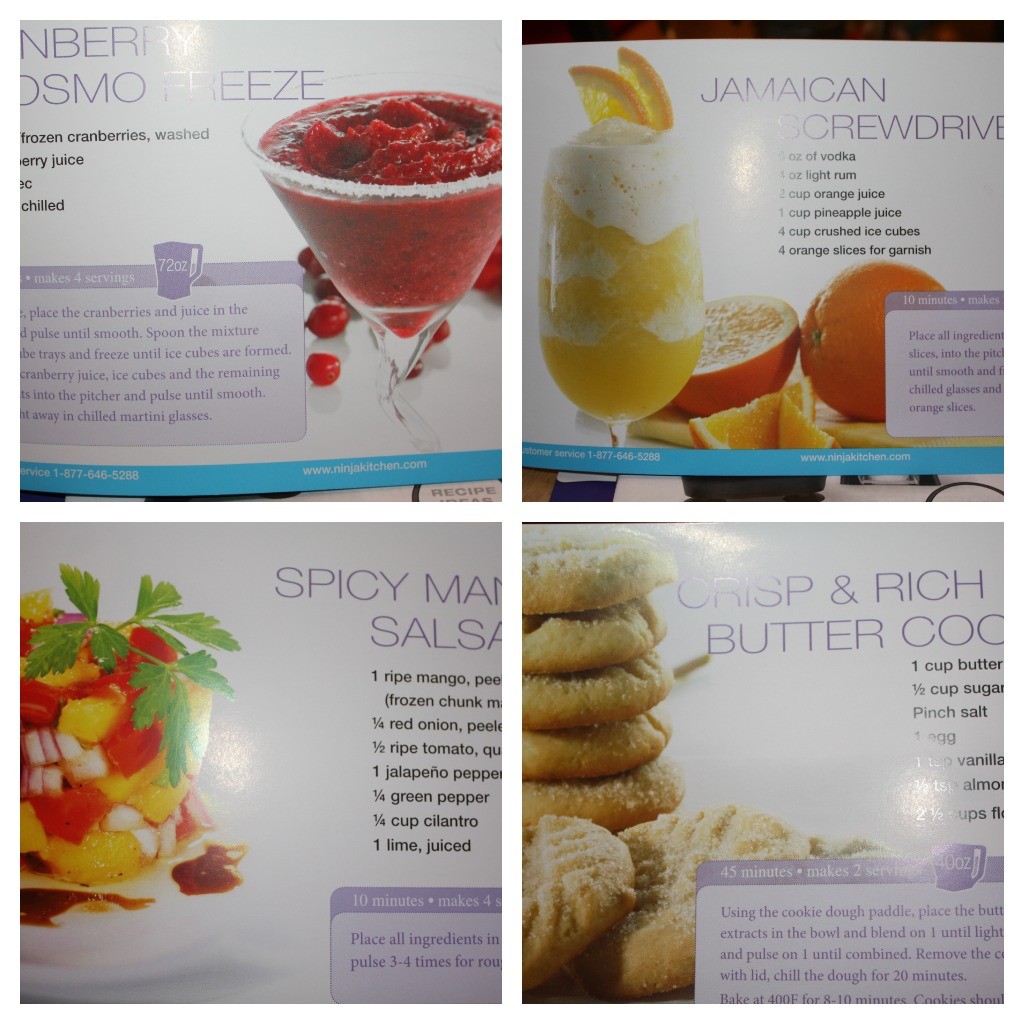 I'll have you know that I have not yet even taken this awesome kitchen tool out of the box until preparing the recipe that I am making for this post. So, you readers get to experience my maiden voyage of the Ninja! What is the recipe? A mango salsa? An intricate cookie recipe? A fun cocktail? Well, no, um, I'm making a vanilla milkshake for my first recipe.
I know, I know – that's not healthy! You could make that in a regular $20 blender! Well, my goal with this first recipe is basically just to get to know my new Ninja with the simplest recipe I could think of – plus, I'm reeeeeeally in the mood for a vanilla milkshake! Not to worry – my plan is to post on lots of awesome recipes on a regular basis with the Ninja, so stay tuned!
Now, many of you may not have the Ninja (yet). So, obviously you could make most of the same recipes either in a blender or food processor or mixer. Think of it this way, you'll get new recipes PLUS the benefit of a personal review of the Ninja 1200 system.
AND, who better to get a yummy recipe from than Paula Deen!
The Ninja Kitchen System
Author:
Prep time:
Total time:
Ingredients
4 cups quality vanilla ice cream
2 teaspoons vanilla extract
8 tablespoons sugar
2 cups milk, less for thicker milkshakes
.
Instructions
Using a blender or milkshake machine, blend all ingredients together until smooth.
Serve in tall glasses with a straw.
Yeah – not rocket science!
I made the milkshake last night. Oh my goodness was it deelish! I had 3 kids in the house at the time, plus my husband and I, so I decided to put in the whole 1/2 gallon of ice cream and so I needed to multiply the ingredients by one and a half (i.e. 6 cups of ice cream instead of 4). Turns out the one child in my house is allergic to dairy and my husband isn't really a sweets kind a guy. So there ended up being a red solo cup left over of vanilla milkshake and I gave it to our next door neighbor. Everybody loved it. One of my sons said it tasted like a shake you'd get out at a restaurant. I used whole milk and I stuck to the recipe, but next time I would omit the extra sugar and if you want to make this a "skinny" version then use light ice cream and skim milk as well.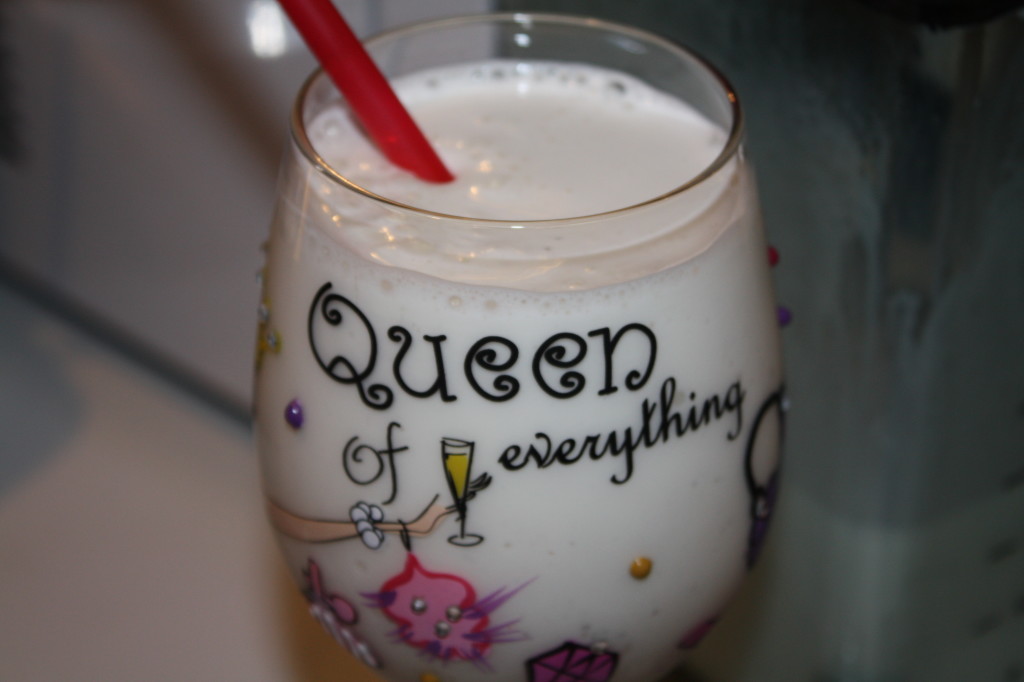 As far as the Ninja – I LOVE it! It is extremely powerful so I didn't have to blend it forever to get the shake the right consistency vs. lumpy ice cream milk! It's also very easy clean-up. If you do have one, you know that the blades are VERY sharp, so be extremely mindful of this at all times!! Oh – and it has a nice pour spout in the lid, so that's a very nice special touch.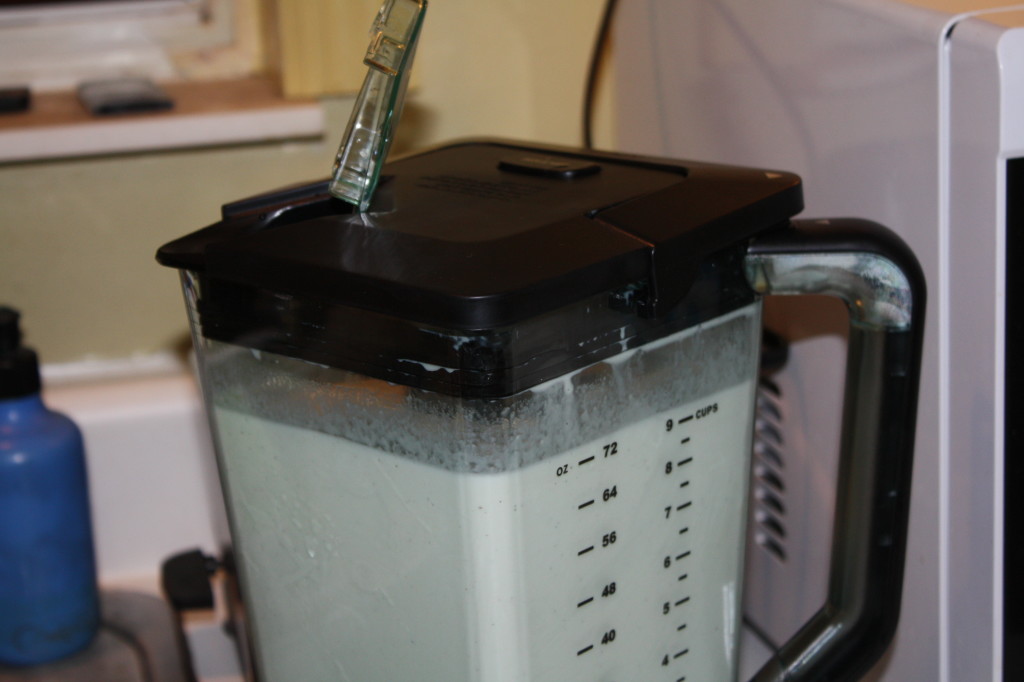 So, if you have a Ninja and you have any fun recipes that you'd like to share, please do! If not, please look for future recipes from me using my Ninja! Ya want a sip?