In this post I'm going to give you a review of my latest weight loss inspiring Amazon purchase – Weight Watchers PUNCH! A Low Impact Kickboxing video.
I'm very happy with this kickboxing video based on my fitness level and the fact that it offers 3 different levels.
It also includes a set of weighted gloves and a 10 week exercise tracker.
Everything you need to get in shape!
Kickboxing Video Review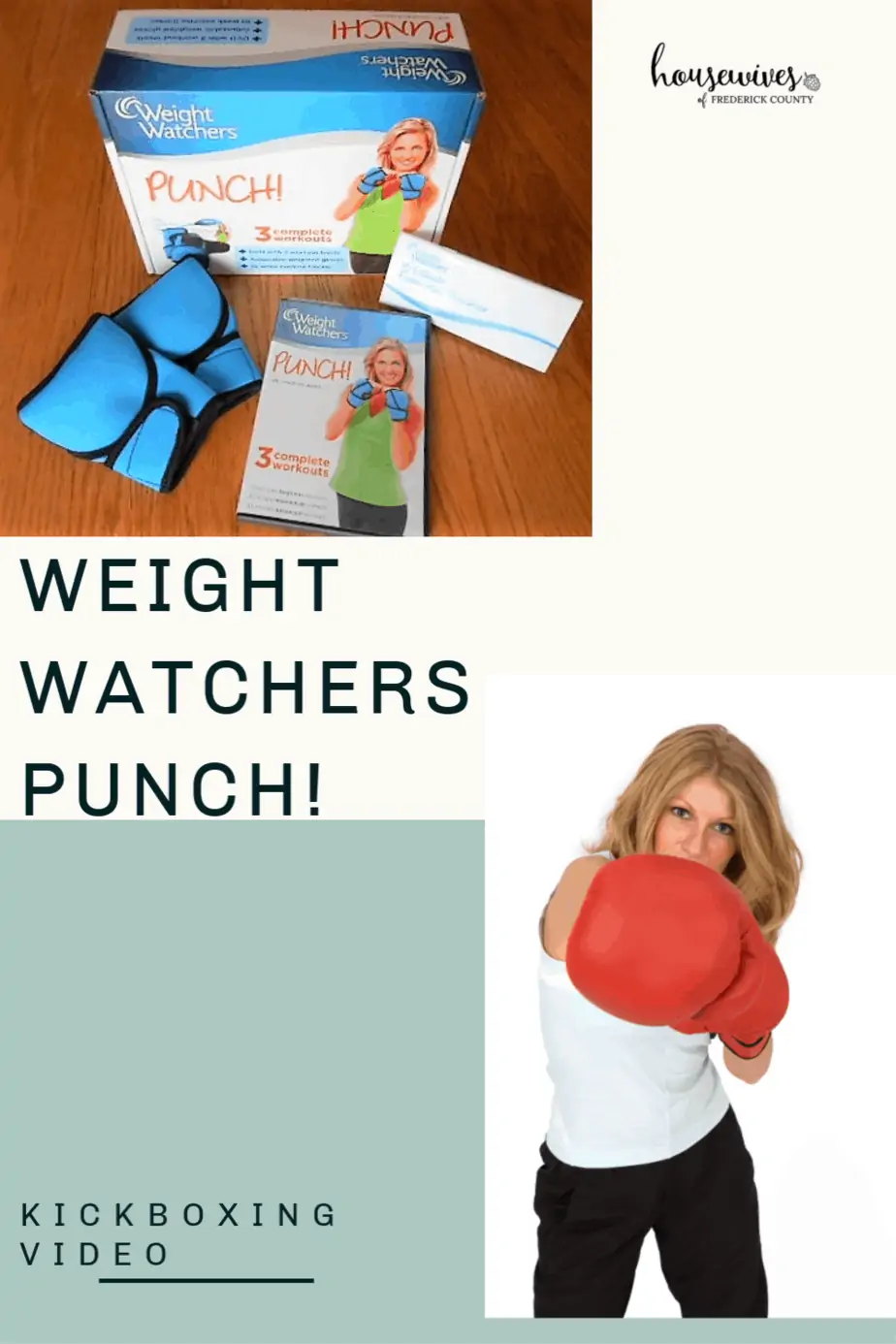 It's mid-February and spring is right around the corner.
Clearly, everybody is thinking about having to shed their winter coats and layers of clothing and start showing their bodies again.
Yikes!
Not only does springtime mean less clothing, but it also leads into wedding season, outdoor barbecues, pool parties, and then there's summer!
I personally would like to get in better shape mainly for health reasons, but also, to look good and fit in my clothes better.
Kickboxing Video For Beginners to Advanced Exercisers
The Weight Watchers PUNCH! kickboxing video has 3 low impact, kickboxing routines:
The 1st routine, which is what I did today, is for beginners and lasts 30 minutes.
The 2nd routine is for intermediate exercisers and lasts 35 minutes.
And the third routine is for the advanced exerciser and lasts 45 minutes.
As soon as I opened up the box, I got my workout clothes on and jumped right in.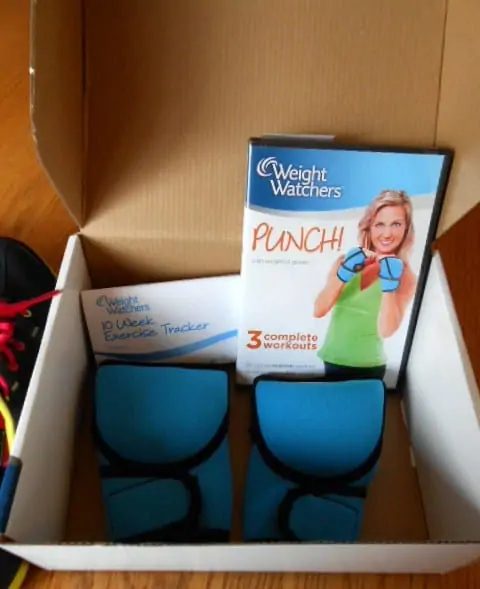 A little bit of my exercise history: I am a product of the Jane Fonda aerobics video days.
I also used to workout at Spa Lady.
Does anybody remember that place?
I used to do many an aerobics class back in the day.
Through the years, as I got older, I stopped taking aerobics classes and changed my exercise-of-choice to non-weight bearing cardio machines at the gym.
Recently, I started taking a Zumba class thinking I could just get right back into this type of weight bearing, aerobics class.
I quickly and painfully learned that my body doesn't move like it used to back in my Spa Lady days.
Hmmmmph! Go figure!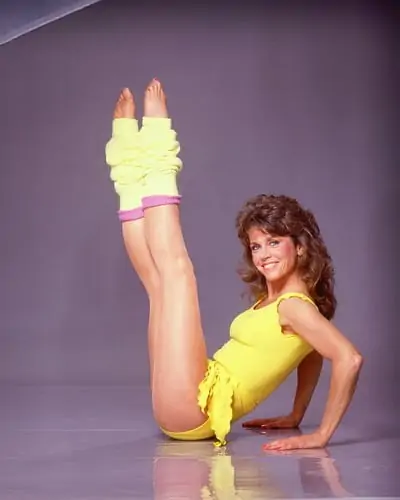 Not Just For Beginners But For Those Getting Back Into Exercise
Because this kickboxing video comes from Weight Watchers, they are obviously catering to the woman who most likely needs to lose some poundage and who can't jump around like a 20 year old anymore.
That's why I felt like this DVD would be right down my alley.
And it didn't disappoint.
An added bonus is that I've always loved shadow boxing with gloves on.
It really gets out my frustrations.
Kickboxing Video with Easy To Learn Moves
Stephanie Huckabee leads this completely low impact routine and is very straight-forward while explaining the easy-to-learn moves.
The weighted gloves are 1 pound each and add just enough extra weight to make your arms feel the burn.
If I had my preference, I would have liked more motivating hip-hop, Pitbull style music similar to the kind they play in my Monday night Zumba class.
But if they did that, this DVD would get dated quickly.
The music they do play is just a constant beat that is softly playing in the background.
Kinda boring, but it does the job.
A remedy for this would be to figure out the BPM (beats per minute) for the DVD's ongoing song and substitute it with more motivating music that has the same BPM.
The Best Kickboxing Video For Beginners
By the end of the beginner workout, I was dripping in sweat and needed water.
Success!! This was the best result I was hoping to have!
Because they don't take breaks during the workout, make sure you drink plenty of water beforehand.
During your workout, you might need to push the pause button to sneak in a quick swig of water.
Also, while doing the squats and lunges, concentrate on using the proper form and not pushing yourself too hard, especially if you haven't done weight bearing exercises in a while.
It can be tough on the knees.
The majority of the exercises in this DVD are punches (obviously), squats, and low impact kicks.
My Overall Opinion About Weight Watchers PUNCH!
Overall, I would give this DVD a good rating.
It does what it says it's supposed to do and it was a challenge for me.
I plan to graduate to the intermediate section of the video as soon as possible.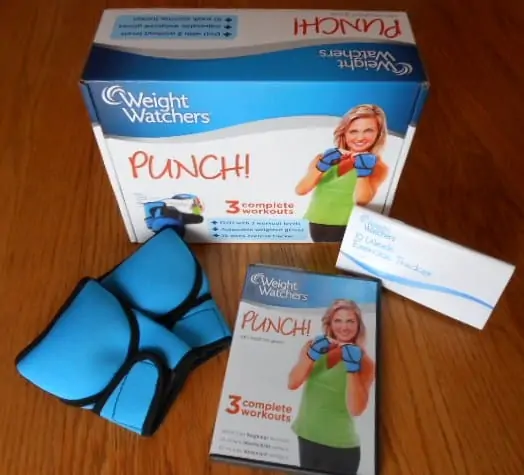 I hope you found this review helpful!
If you know of any other good low impact kickboxing DVDs, please let me know.
I'd love to hear about it!
Lastly, for other great posts on getting your exercise, click on over to:
6 Benefits of Walking For Your Well-Being
CrossFit Workouts At Your Fitness Level Using Modifications
CrossFit For Women: Expert Tips From A Female CrossFit Certified Trainer