If you're like me and you're on the quest for the best Orange Crushes in Maryland, I've done the painstaking research and have the results!
Clearly, since this tangy, refreshing, citrusy, alcoholic concoction originated right here in my home state of Maryland, I HAD to find out where to find the best of the best!
Since the inception of Maryland's very own Orange Crush drink (and, no, it doesn't involve Orange Crush soda), it has become THE iconic, most refreshing cocktail of the Summer!
As a matter of fact, because Orange Crushes are so darn popular, you no longer have to travel down to the ocean to get that instant beachside paradise vibe!
AND, don't just wait until a hot summer day to enjoy this delicious cocktail!
You can get a refreshing Orange Crush Cocktail any season of the year.
Best Orange Crushes in Maryland
This list includes iconic beachside spots in Ocean City, local favorites in Baltimore, and even the top spots in Frederick, Md!
*As always, please drink responsibly and use a designated driver*
Needless to say, there is no shortage of places to find the best Orange Crush in Maryland.
So, grab a group of friends and indulge in the most ultimate Orange Crush experience Maryland has to offer!
What's in an Orange Crush?
But first, (yes, I know the suspense is killing you!) what are the simple ingredients used in the classic Orange Crush recipe?
Orange Crush Ingredients:
2 ounces Vodka – can be plain vodka or orange flavor (Deep Eddy Orange Vodka is a favorite)
Fresh Squeezed Orange Juice from a whole (Valencia) orange – preferably squeezed to order!
3/4 oz Triple Sec (orange liqueur)
Splash of Lemon Lime Soda (like Sprite or Sierra Mist)
Shake all ingredients with a cocktail shaker and serve (typically in a pint glass) over ice cubes or crushed ice
Garnish with an orange slice
Variety of Crush Flavors
There are an unlimited number of varieties and flavors of Crushes. But to keep it authentic, use the fresh juice of citrus fruits.
Besides orange, some of the most popular other citrus flavors are:
50/50 Crush – Combination of fresh orange and grapefruit juice
Skinny Orange Crush Recipe – Same as the regular recipe except it's less sugar when you substitute club soda for Sprite
Grapefruit Crush
Lemon Crush – with a lemon wedge
Lime Crush – with a lime wedge
Egg Custard Crush
Other Popular Crush Cocktails
Captain Crush – Use Captain Morgan Spiced Rum
Pineapple Crush
Sour Berry Crush
Dole Whip Crush
Creamsicle Crush – Use vanilla or whipped cream vodka
However, if you want an authentic Maryland Orange Crush, stick to the original recipe.
BUT, I gotta say, one of the responses I got when I asked where to get the best Orange Crush, was a delicious sounding Orange Crush recipe she makes for a big gathering.
Batch Creamsicle Orange Crush Cocktail Recipe:
1 Liter Sprite
1 container orange juice (52 oz) – if you have an orange press, use fresh orange juice
1 bottle (750) Svedka Clementine (Orange-Flavored Vodka)
1 pint (375) Pinnacle Whipped Vodka
1 pint (375) Triple Sec
Fresh Orange Wedge
Another reader said that instead of equal parts Pinnacle Whipped Vodka and Triple Sec, she adds 1 part whipped vodka and 1/2 part Triple Sec.
Also, you really don't need a fancy juicer to make an Orange Crush.
Although, if you're making a big batch of it, a fancy juicer (Amazon) might be well worth the investment.
So, now that you know what an Orange Crush is and how many ways you can drink it or make it, here's THE list of the Best Orange Crushes in Maryland.
Best Spots in Maryland to Get An Orange Crush
1. Harborside Bar & Grill
Harborside Bar & Grill
12841 Harbor Rd
Ocean City, MD 21842
(410) 213-1846
Their claim to fame is being the home of the original Orange Crush, using juice squeezed from fresh oranges.
Although they have claimed this title since 1995, some people will disagree that Harborside actually INVENTED the Orange Crush drink.
However, they ARE the ones who marketed it's name as the Orange Crush, which ultimately put this cocktail on the Maryland map.
And they happen to be REALLY good at Harborside!
2. The Jetty Restaurant & Dock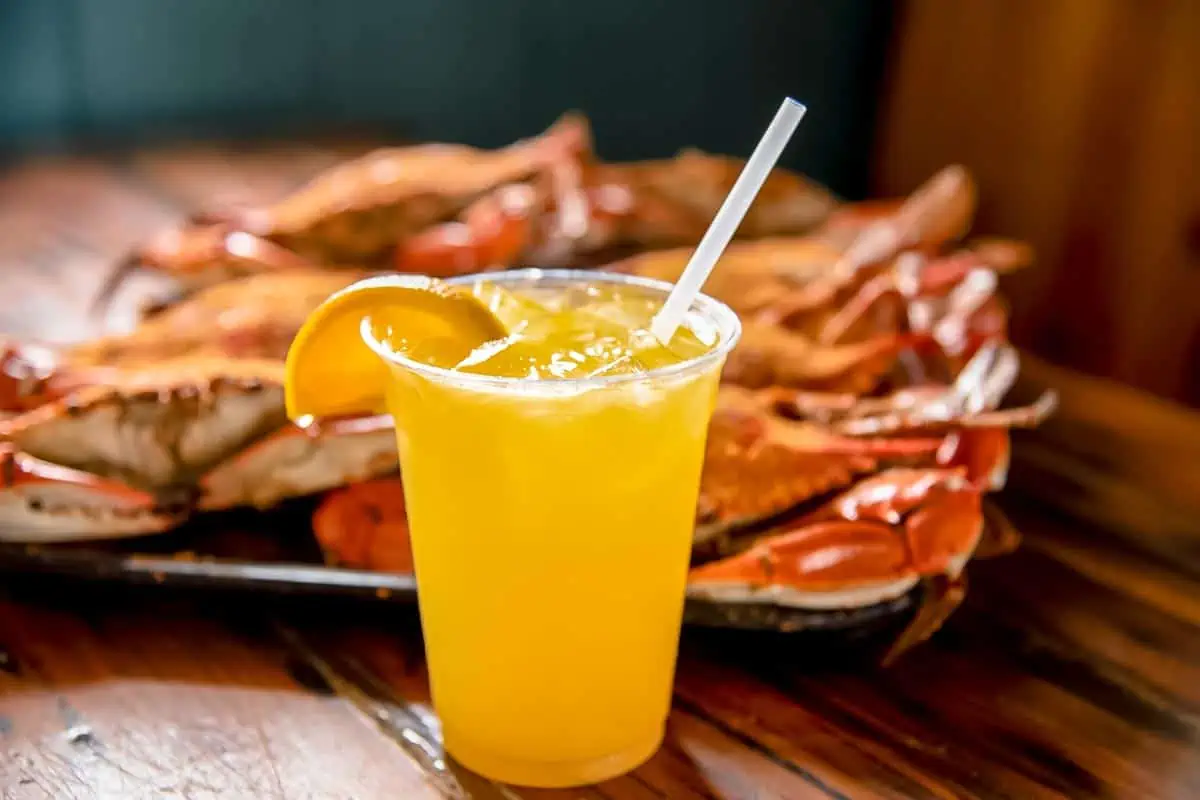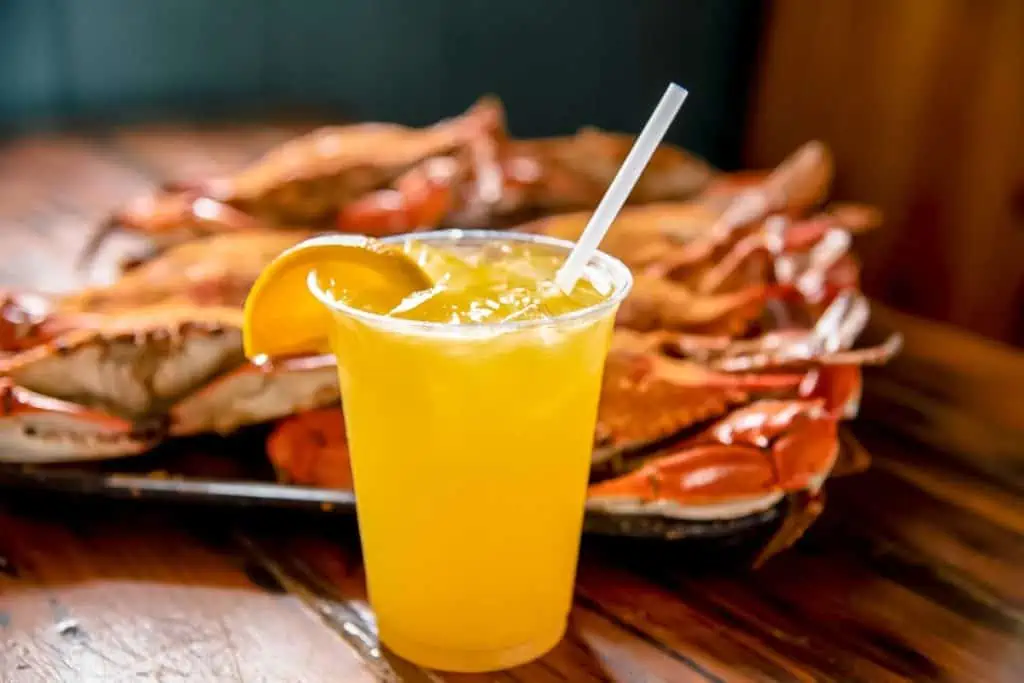 The Jetty Restaurant & Dock
201 Wells Cove Rd
Grasonville, MD 21638
(410) 827-4959
Nestled along the scenic Eastern Shore, The Jetty offers a fantastic selection of Orange Crush flavors. From traditional to pineapple, watermelon, and even grape, their Crushes are made with fresh fruit juices and a generous pour of vodka. Enjoy your drink while taking in picturesque views of the Chester River.
3. Das Bierhalle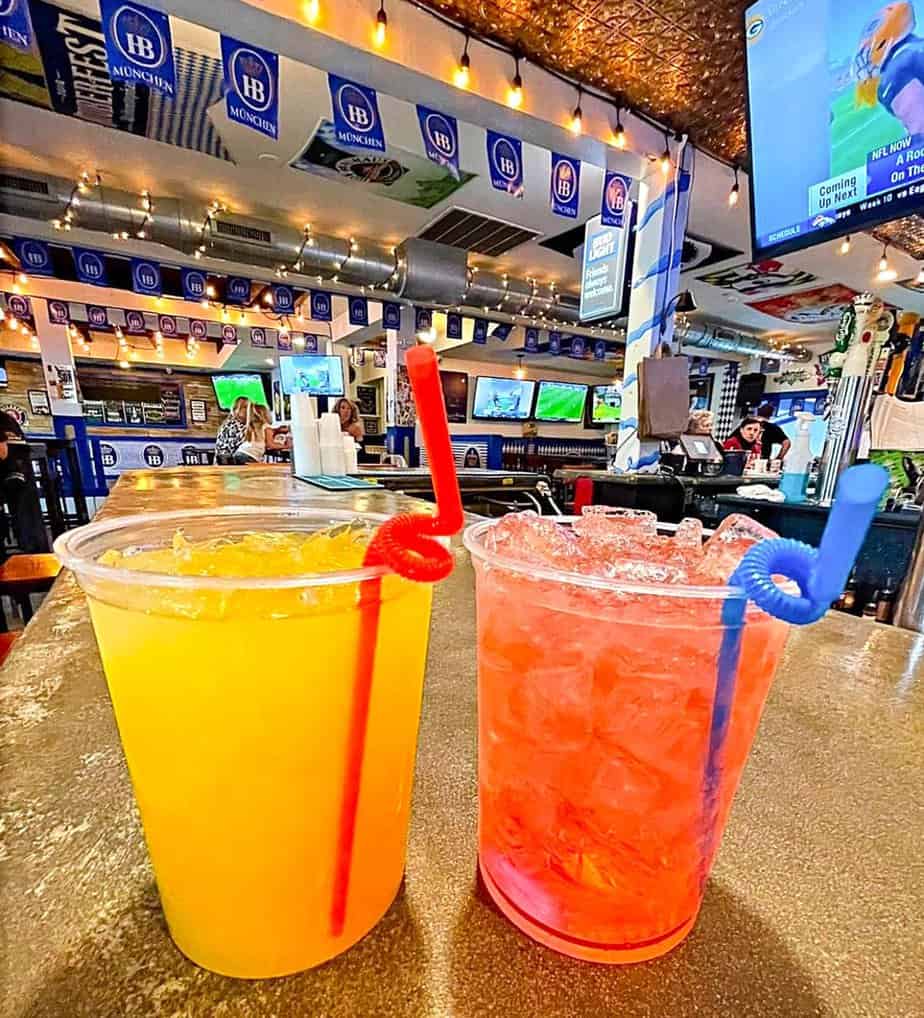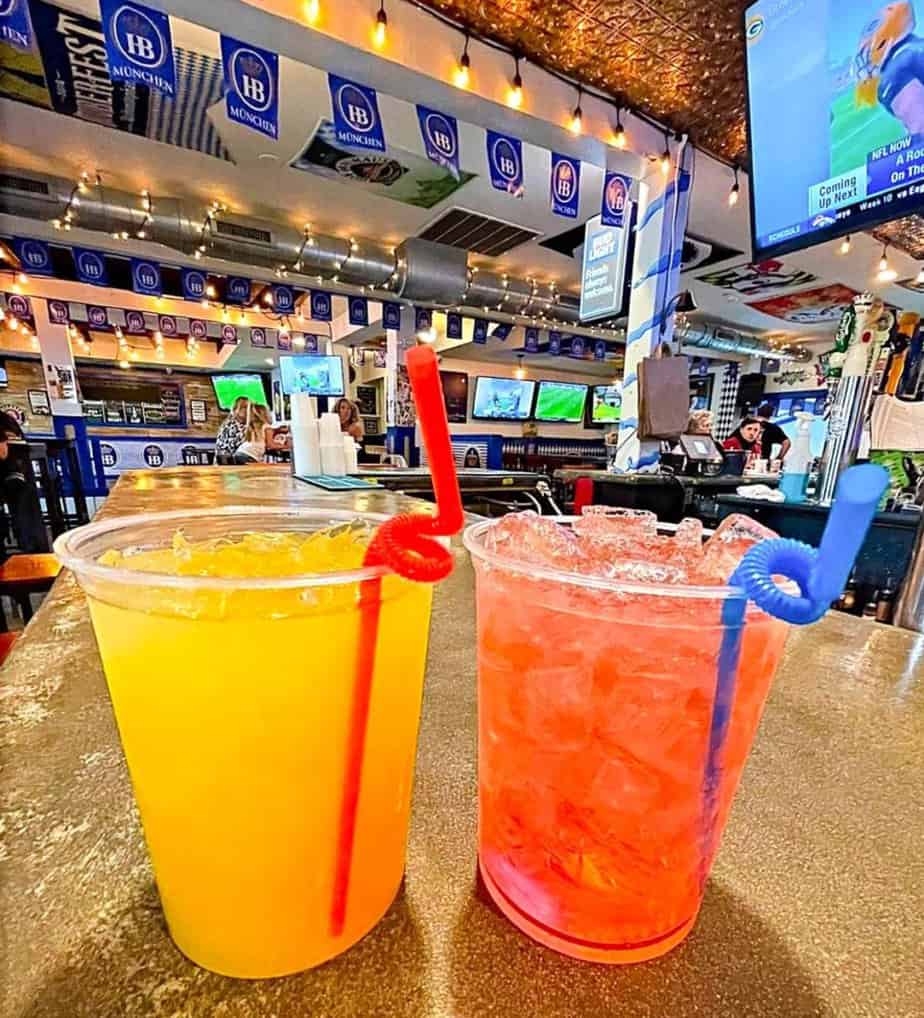 2 Locations:
Das Bierhalle
9527 Harford Rd
Parkville, MD 21234
(410) 668-1011
AND
119 S Main St
Bel Air, MD 21014
(443) 819-3617
4. The Bearded Clam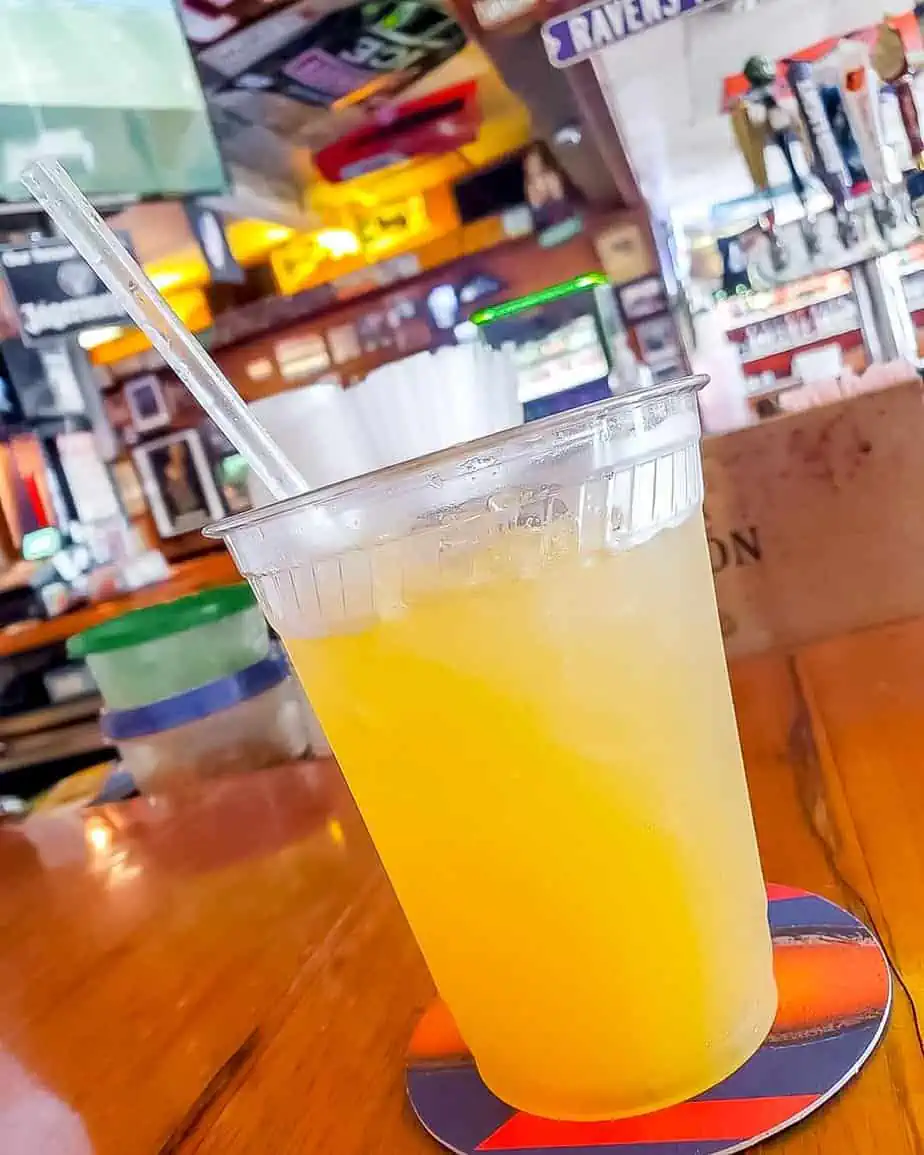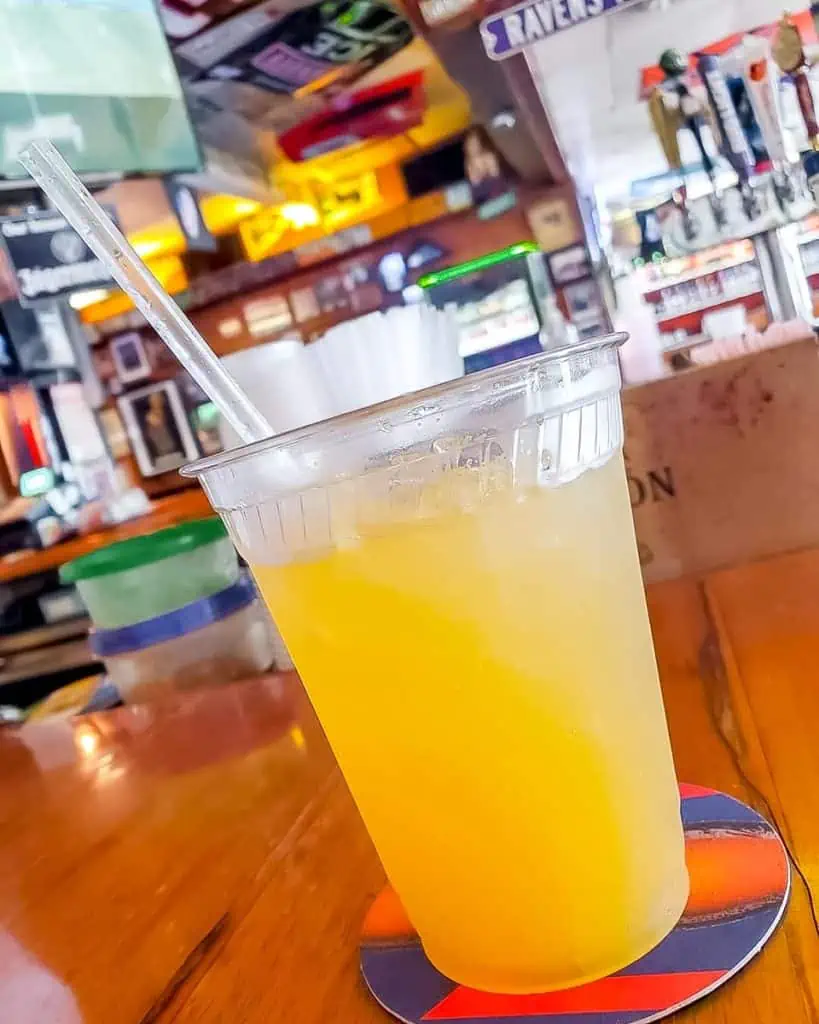 The Bearded Clam
15 Wicomico St
Ocean City, MD 21842
(410) 289-4498
Based on my research, The Bearded Clam is the establishment who invented the Orange Crush when they opened up their bar in Ocean City in 1978.
At that time, they didn't call them Orange Crushes.
They called them 'squeezer drinks'.
5. Looney's Pub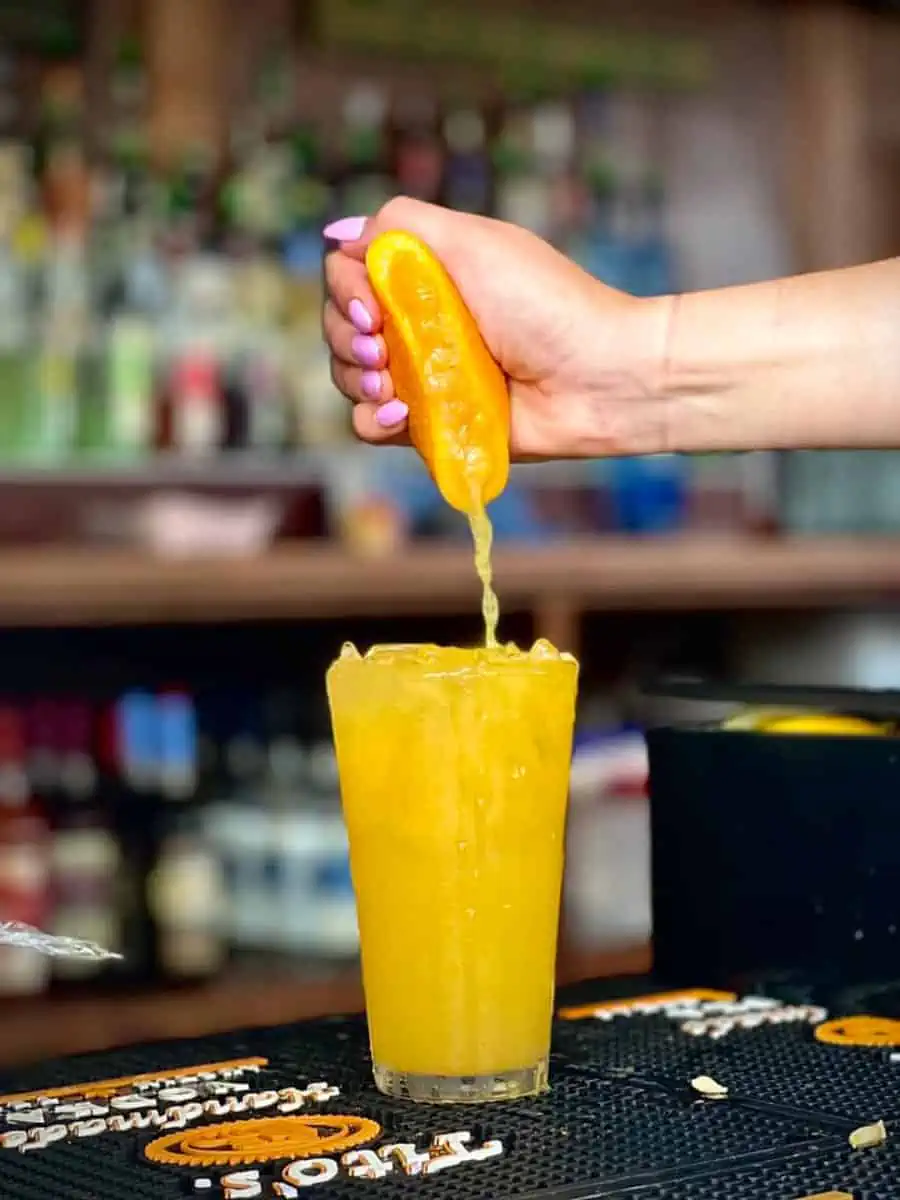 4 Locations:
Looney's Pub
8706 Belair Rd
Nottingham, MD 21236
(443) 725-7324
8150 Baltimore Ave
College Park, MD 20740
(240) 542-4510
8180 Maple Lawn Blvd
Fulton, MD 20759
(301) 617-3593
312 S Main St
Bel Air, MD 21014
(410) 803-7080
6. Hard Yacht Cafe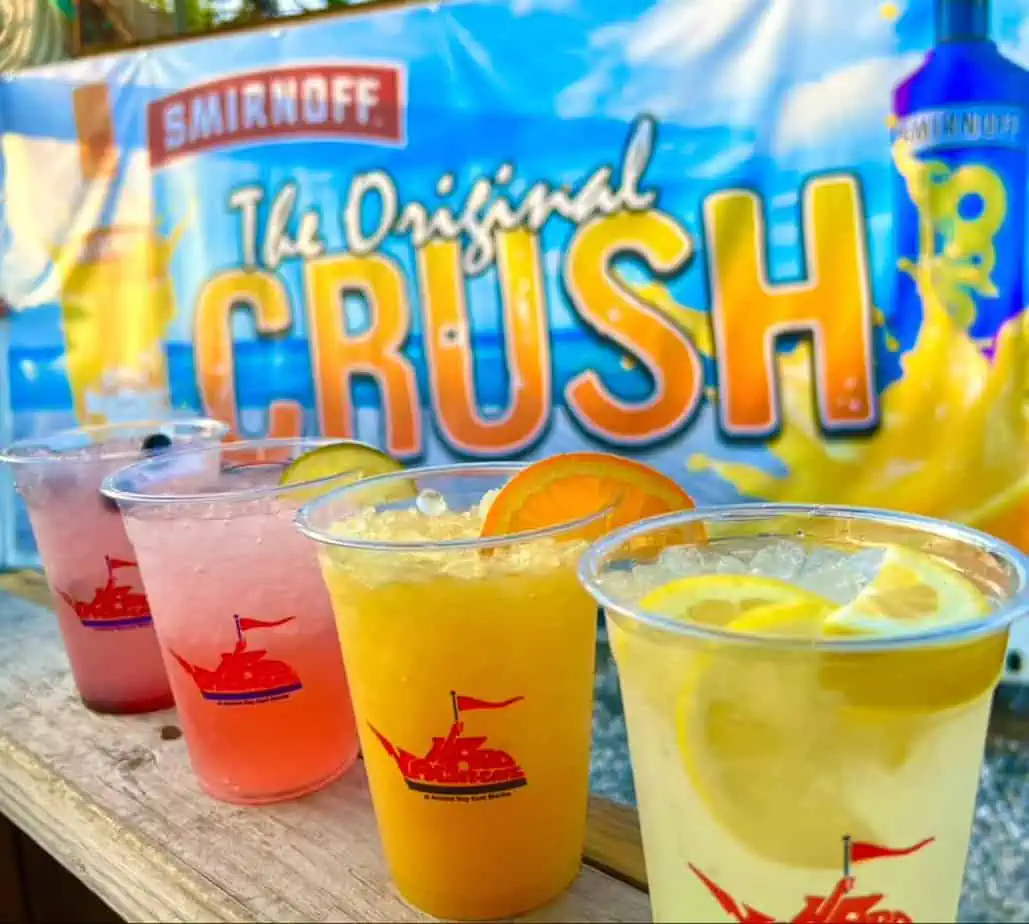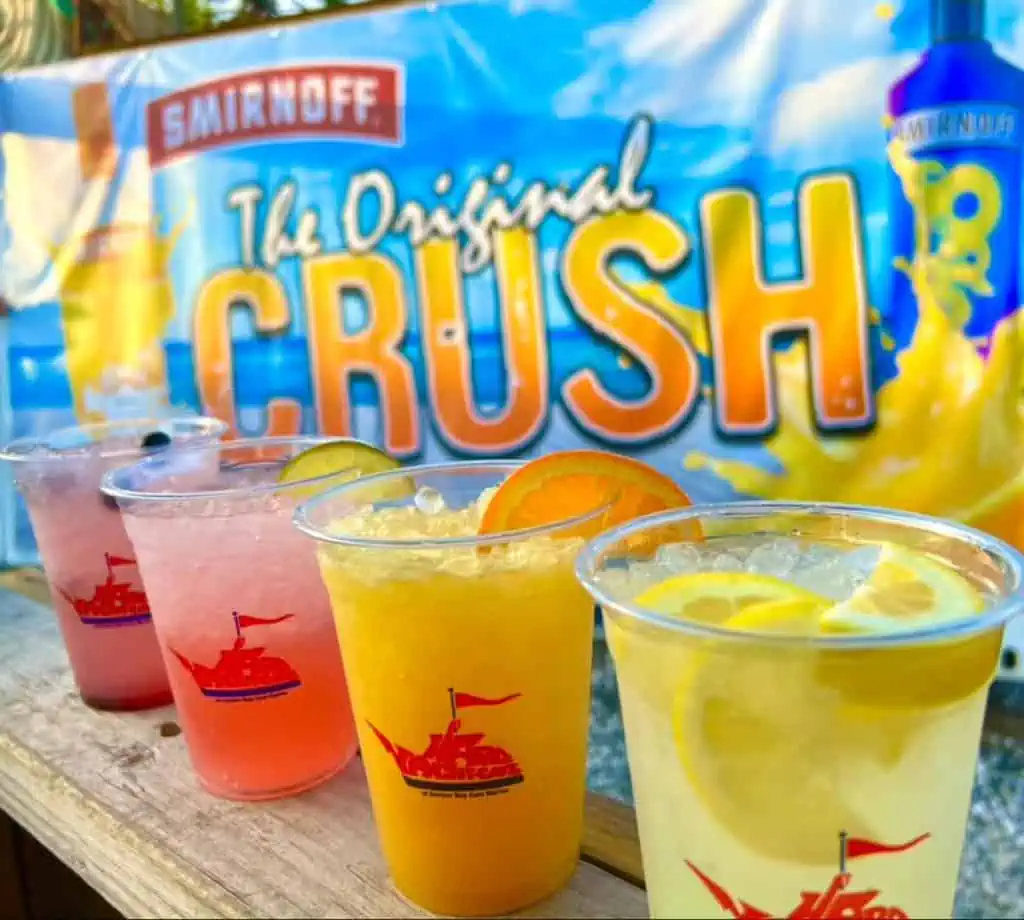 Hard Yacht Cafe
8500 Cove Rd
Dundalk, MD 21222
(443) 407-0038
7. Tiki Bar & Grill Solomons
Tiki Bar & Grill Solomons
85 Charles St
Solomons, MD 20688
(410) 449-6621
8. Foxy's Harbor Grille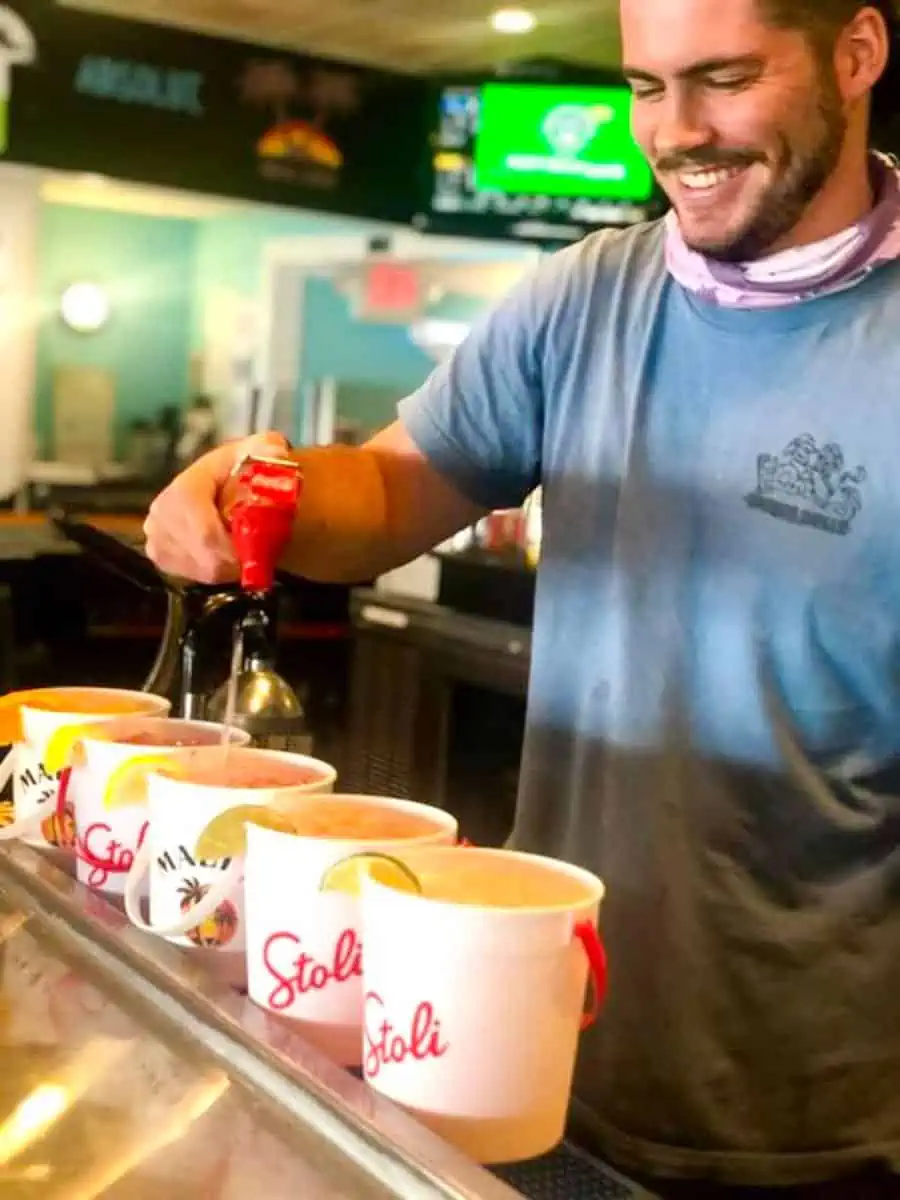 Foxy's Harbor Grille
125 Mulberry St
St Michaels, MD 21663
(410) 745-4340
As can see from the photo above, Foxy's makes Crush Buckets. Mmm!
9. Pickles Pub
Pickles Pub
706 Philadelphia Ave
Ocean City, MD 21842
(410) 289-4891
10. Mama's On The Half Shell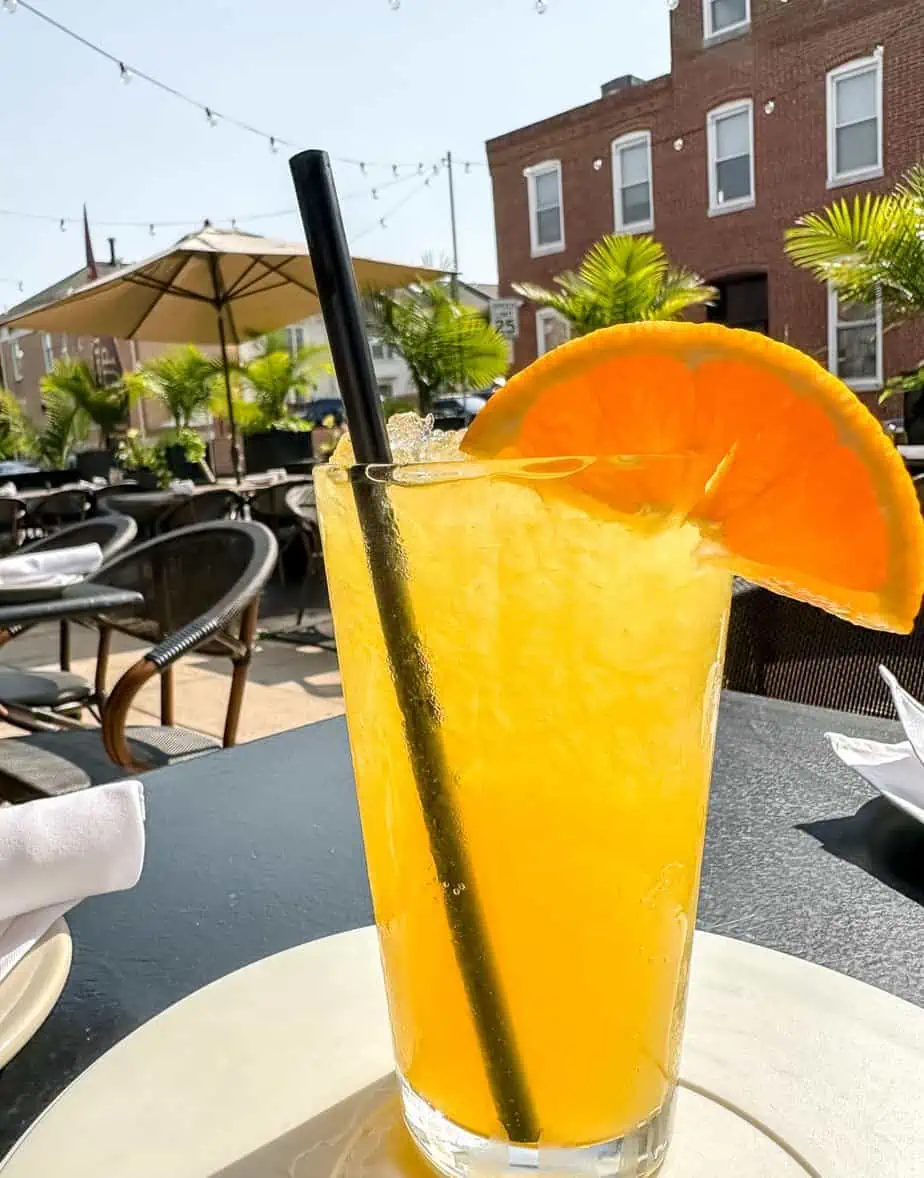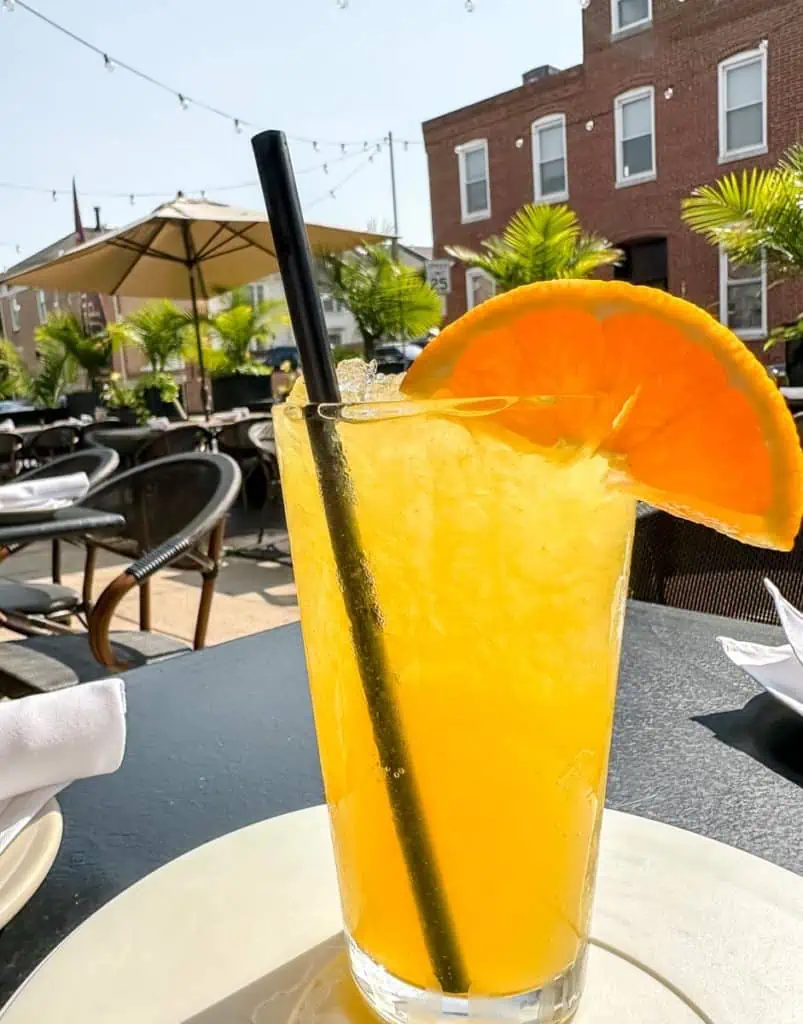 Mama's On The Half Shell
2901 O'Donnell St
Baltimore, MD 21224
(410) 276-3160
Best Spots in Frederick Maryland To Get An Orange Crush
1. The Derby Restaurant & Bar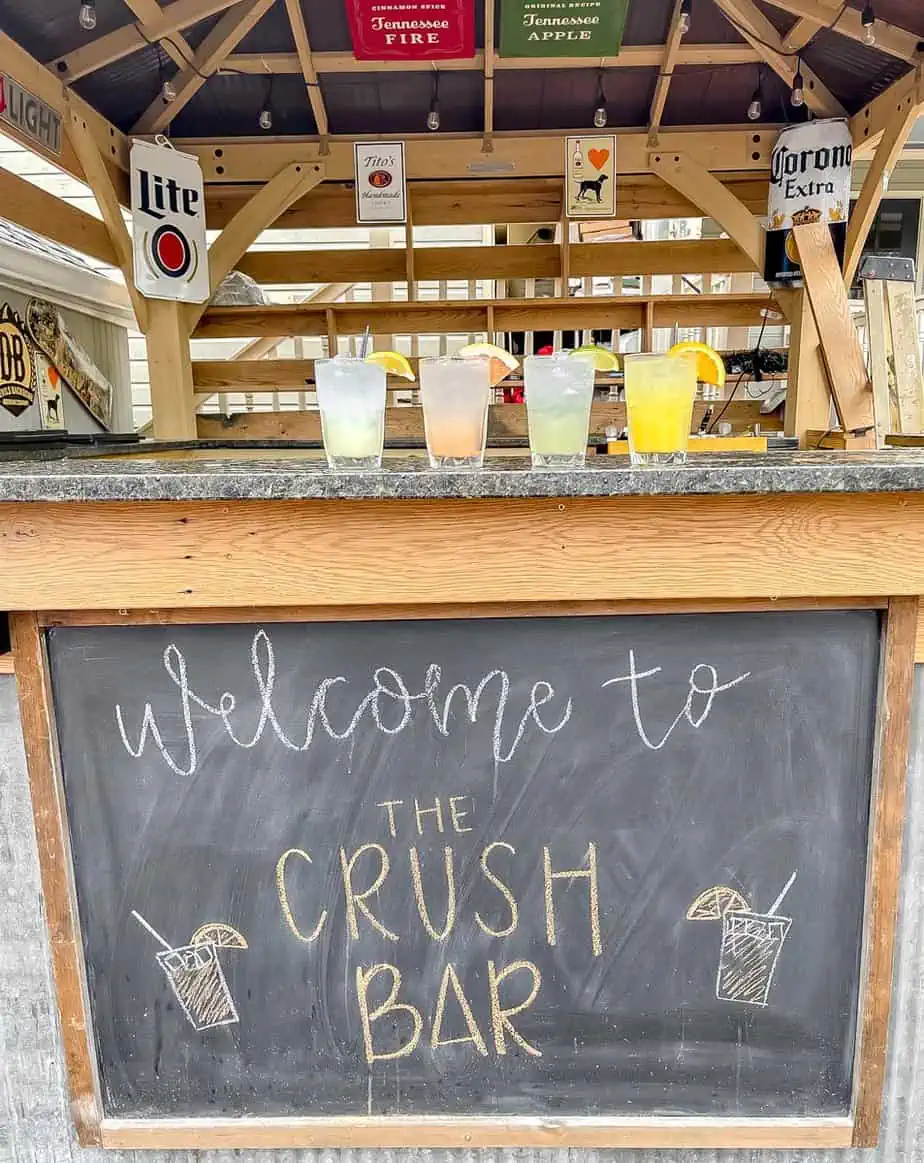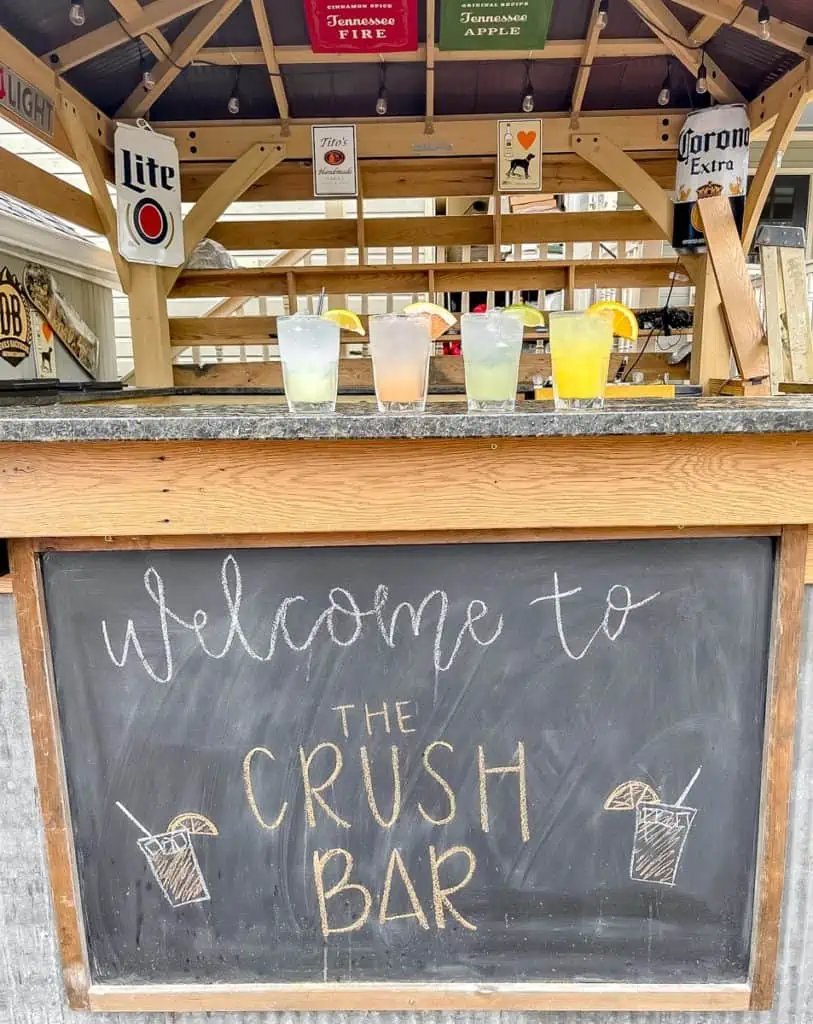 The Derby Restaurant & Bar
83 Old National Pike
New Market, MD 21774
(301) 865-2222
2. Dutch's Daughter
Dutch's Daughter
581 Himes Ave
Frederick, MD 21703
(301) 668-9500
3. White Rabbit Gastropub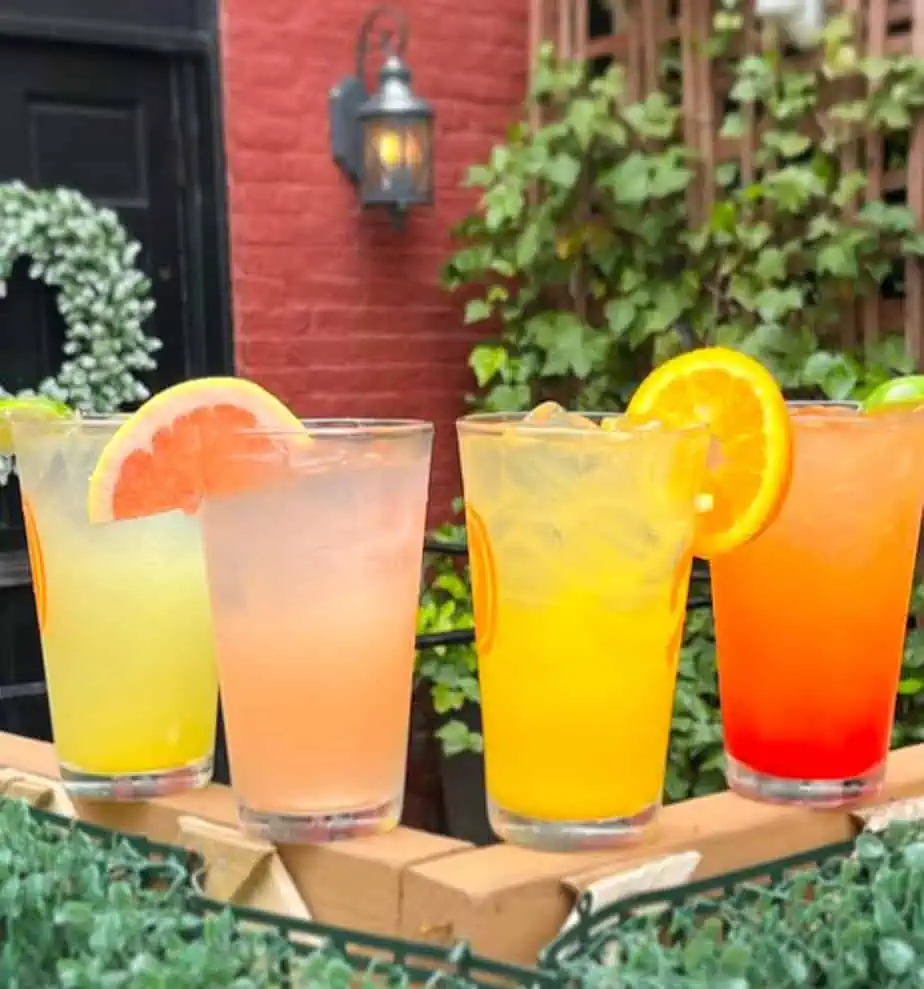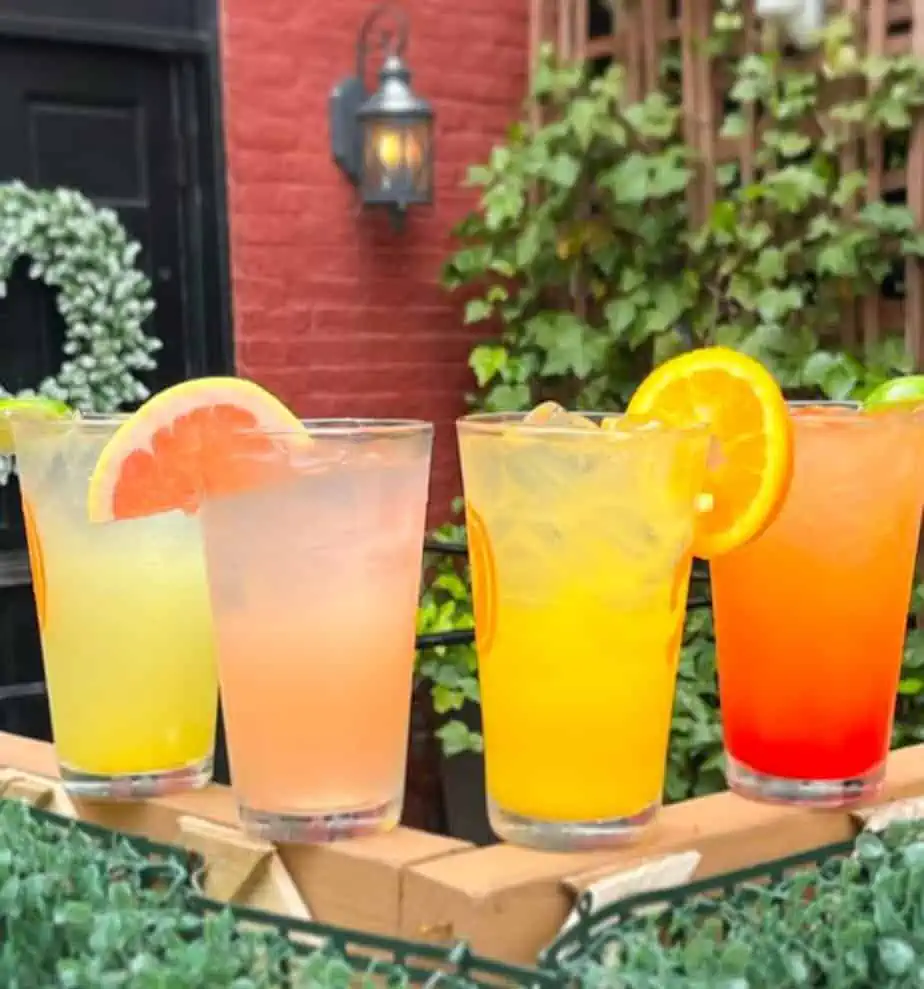 White Rabbit Gastropub
18 Market Space
Frederick, MD 21701
(240) 651-1952
4. Memories Charcoal House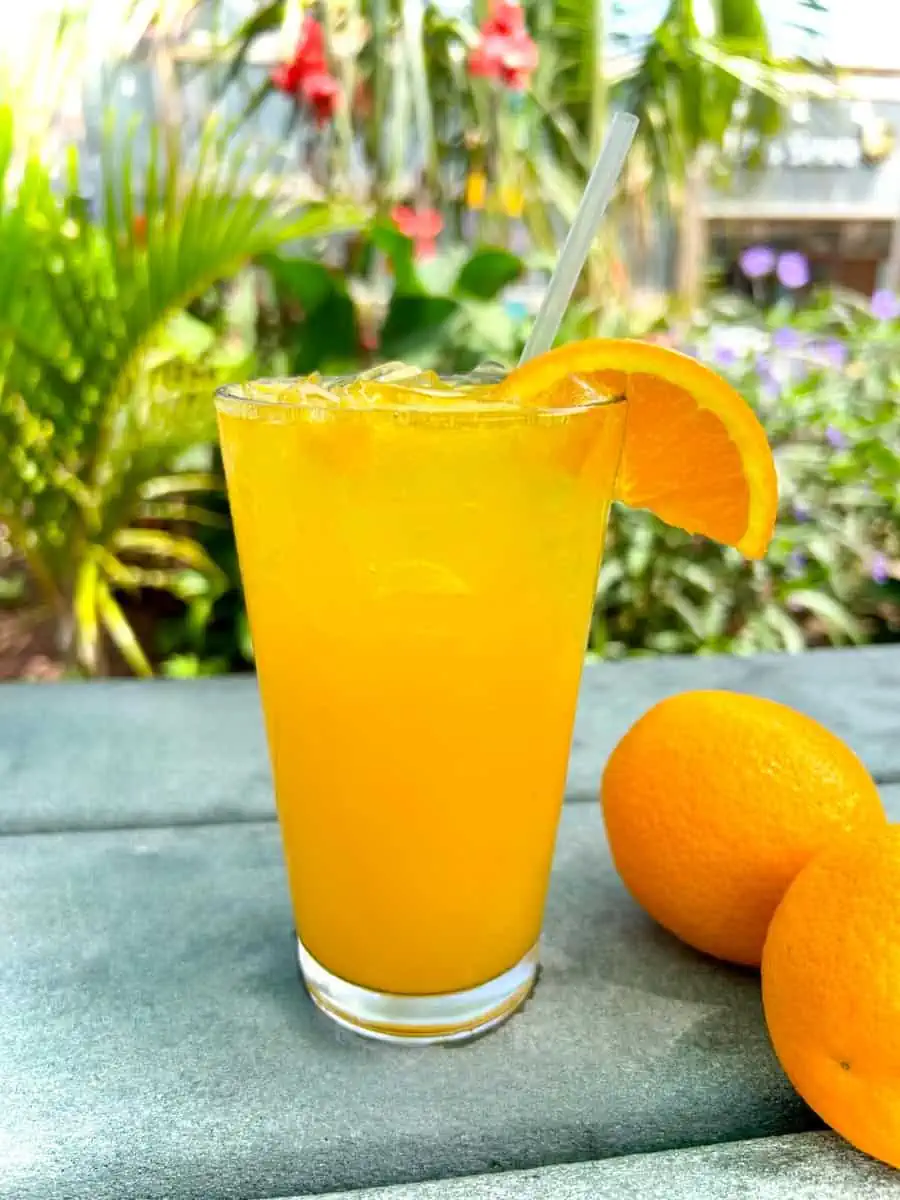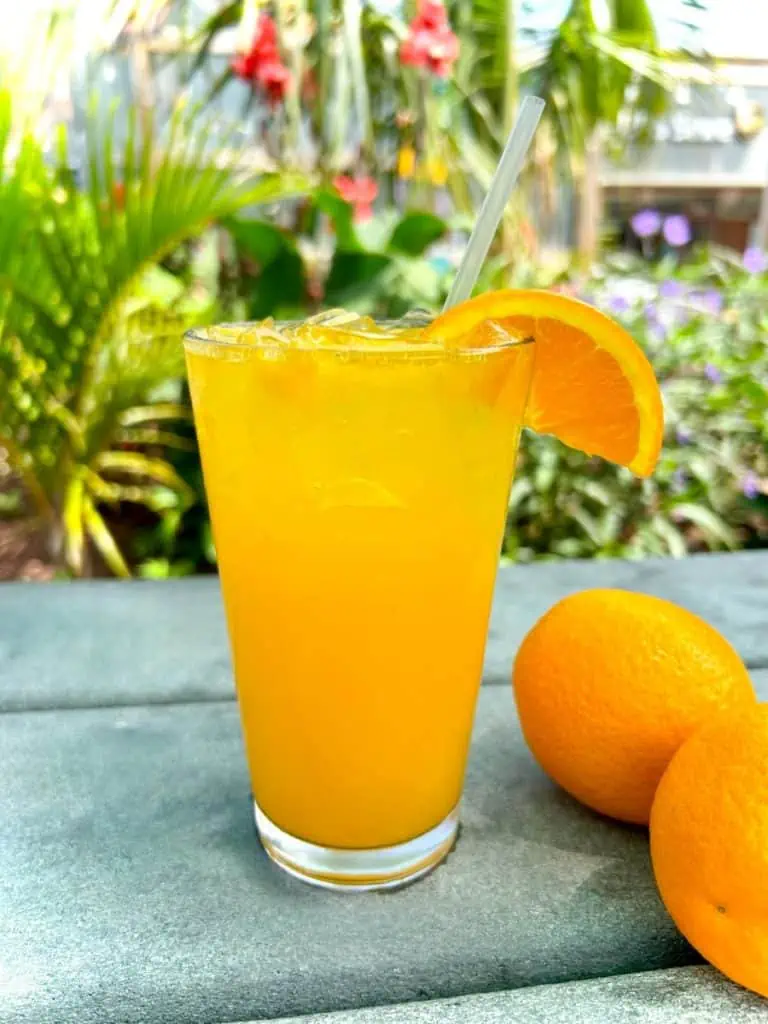 Memories Charcoal House
403 E Ridgeville Blvd
Mt Airy, MD 21771
(301) 829-2264
5. Madrones
Madrones
7810 Wormans Mill Rd
Frederick, MD 21701
(240) 439-4010
For more 'Best of' places in Maryland, click on over to:
Best Brunch Spots in Frederick Md
Places to Get the Best Ice Cream in Frederick
The Best Restaurants in Frederick Md