Finding the best ice cream in Frederick County isn't hard when you have a Facebook page of readers who are always keepin' it real!
Whether you're looking for an ice cream cone, frozen custard, italian ice, a sundae, delicious hand-dipped soft serve, or even ice cream cake, our list of fan favorites offers it all!
After asking for favorite places, we received a bunch of responses and tallied up the numbers!
What we ended up with was an awesome list of 14 places (+ 3 places within a hop, skip, & a jump from Frederick) who never disappoint any ice cream lover, no matter the flavors of ice cream!
14 Best Ice Cream Places in Frederick
We love the fact that these places are all over our large county of Frederick.
From Urbana, to Downtown Frederick, all the way to Thurmont, there's an incredible ice cream shop around every corner!
With premium ice cream (some made right on the premises on family farms!), made from the finest ingredients, this list doesn't offer just your run-of-the-mill scoop of ice cream.
In addition, based on our readers' top picks, it's not just the quality that determines their favorite, but it's also the experience!
We've listed these sweet treats establishments in alphabetical order.
So, without further ado, beat that summer heat and get your taste buds ready because here is your list!
1. Beef 'n Buns 'n Paradise
Beef 'n Buns 'n Paradise
1201 E Patrick St
Frederick, MD 21701
(301) 631-0188
Besides hot dogs and hamburgers, Beef 'n Buns 'n Paradise serves up delicious ice cream!
Loree G. "Beef & Buns for soft serve. The food is delicious, the staff is wonderful, and, in normal times, we love to sit outside at the picnic tables"
2. Bruster's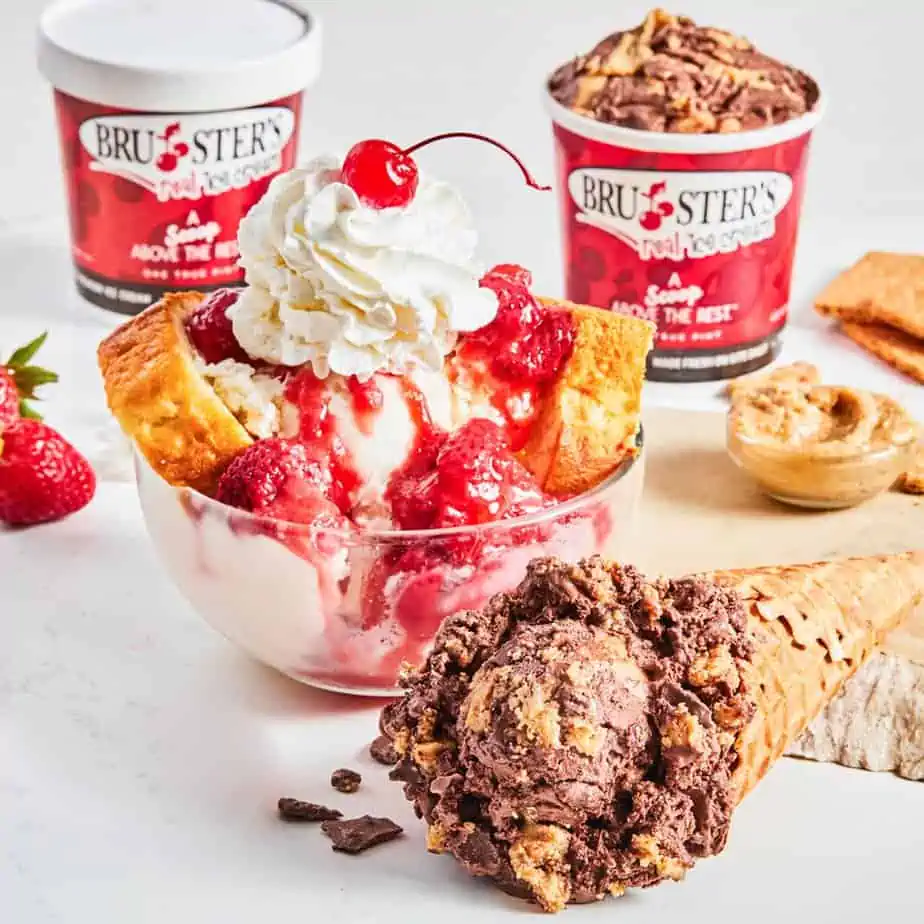 Bruster's Real Ice Cream
6960 Crestwood Blvd
Frederick, MD 21703
(240) 651-5817
Kelly B. "Bruster's! Obsessed with their birthday cake and cotton candy flavors! And it's convenient to where I live"
Vanessa S. "Bruster's is an amazing place! Lots of different flavors (key lime is my favorite) & they even have a drive thru!"
Lorena A. "Bruster's is delicious!"
Cheri T. "I love BRUSTER'S, not only for the great ice cream but because of the wonderful family who owns the business. Always the first to step up and donate for charitable causes. They have lots of friendly kids working for them who are learning a great work ethic. Also, the mint chocolate chip flavor is incredible!!!"
3. Frederick Fudge & Ice Cream Co.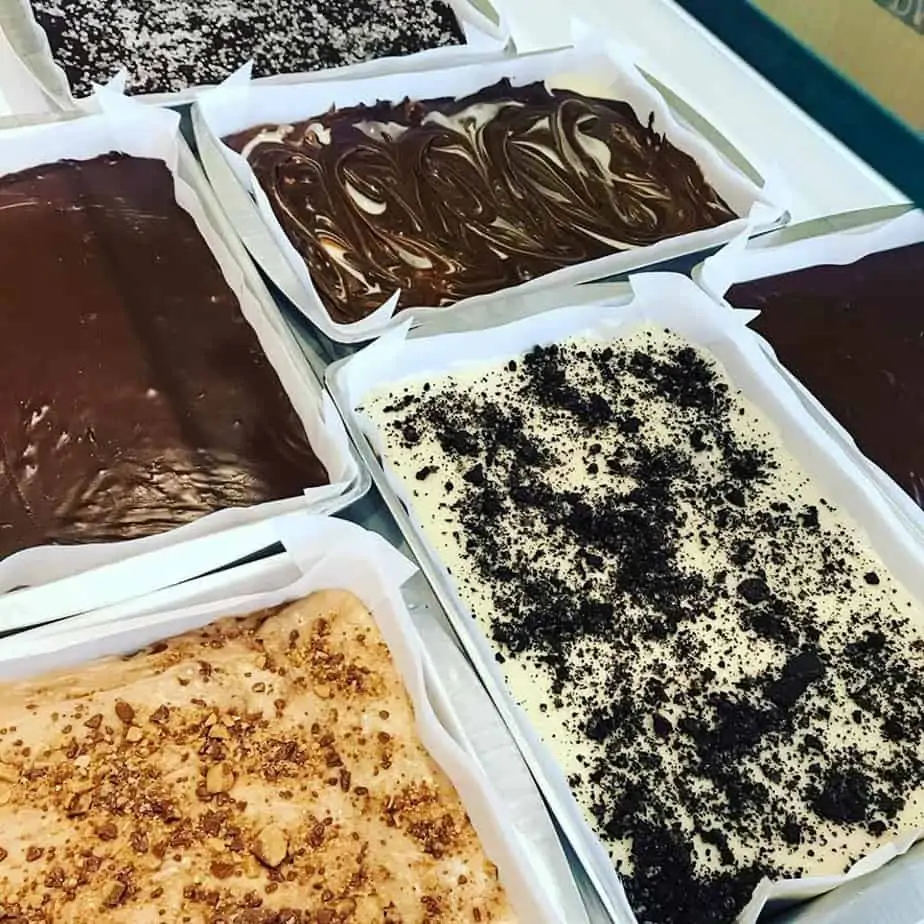 Frederick Fudge & Ice Cream Co.
253 E Church St
Frederick, MD 21701
(301) 631-5333
Krystal N. "Hidden gem, but #1!"
Steven W. "Locally owned and has been a part of Downtown for a very long time."
Ann S. (For those with dairy allergies) "I believe they oat milk flavors."
4. Gateway Candyland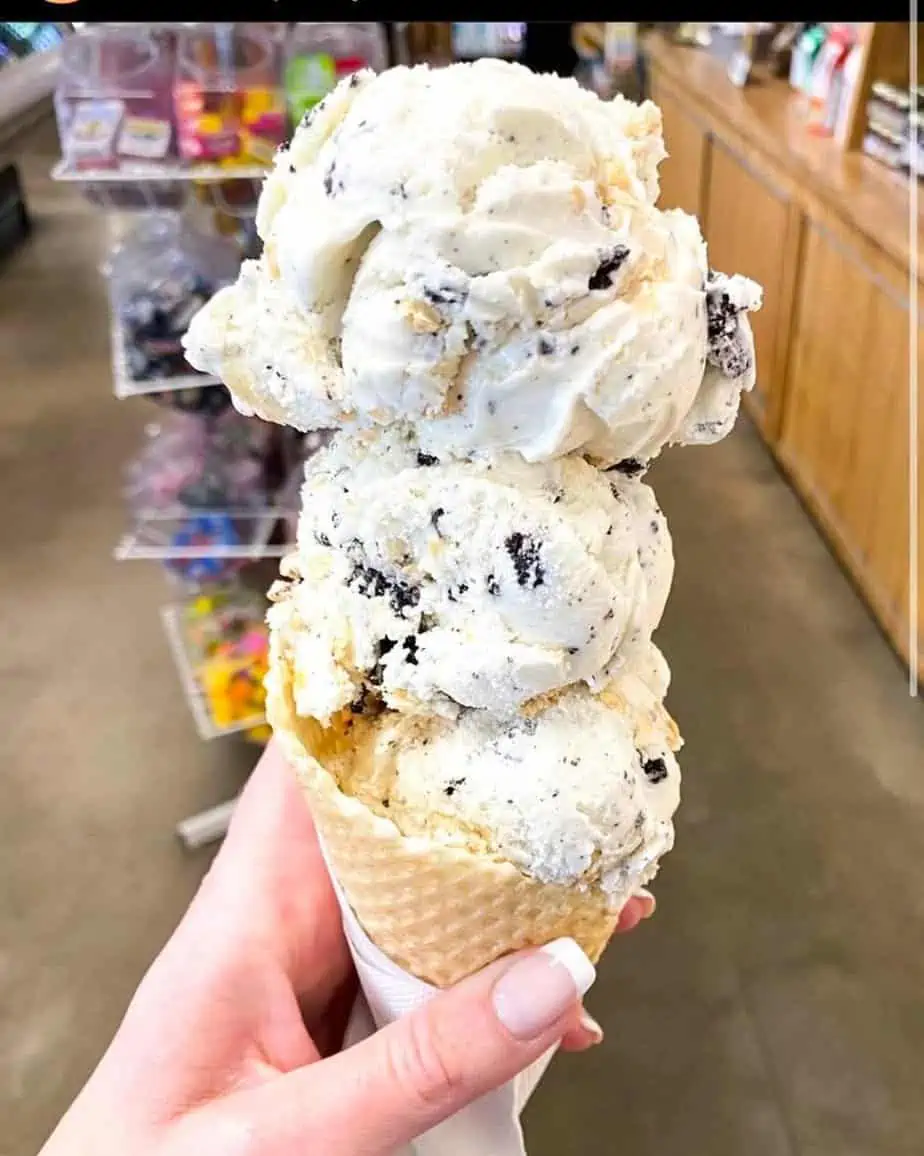 Gateway Candyland
14802 N Franklinville Rd
Thurmont, MD 21788
(301) 271-2322
Danielle K. "Gateway Candyland, hands down!"
5. Glamourview Creamery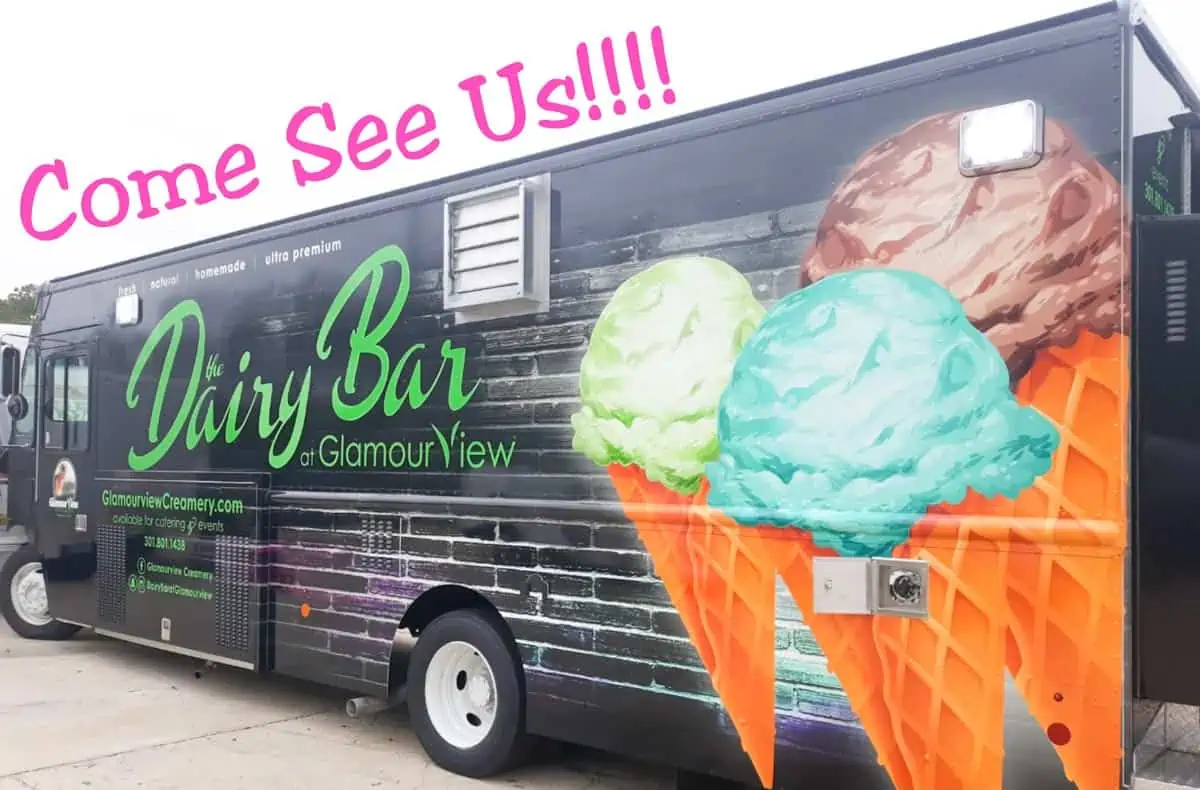 Glamourview Creamery
9847 Woodsboro Pike
Walkersville, Md 21793
[email protected]
Owners: Emily & Craig 301-741-0753
"At the moment, we are a food truck, but we are in the middle of construction for a store front for our on-farm creamery. We are hoping, if all goes well, that we will have a grand opening for the store July / August 2022."
6. Hoffman Brothers Ice Cream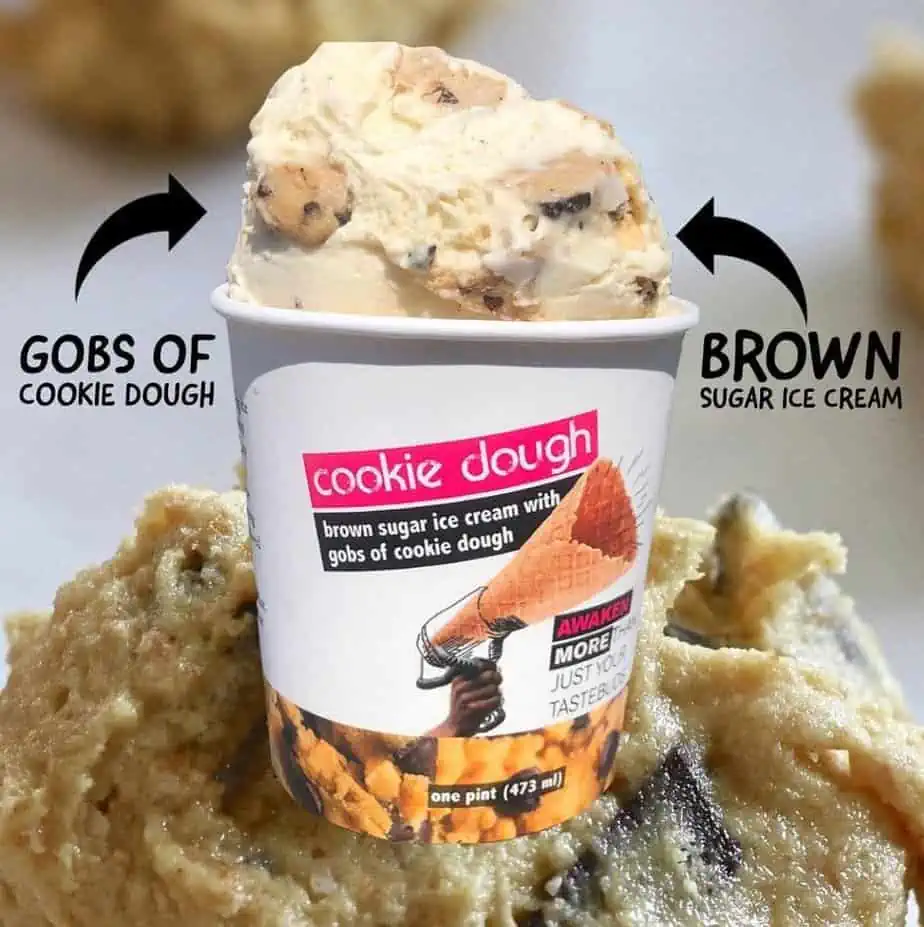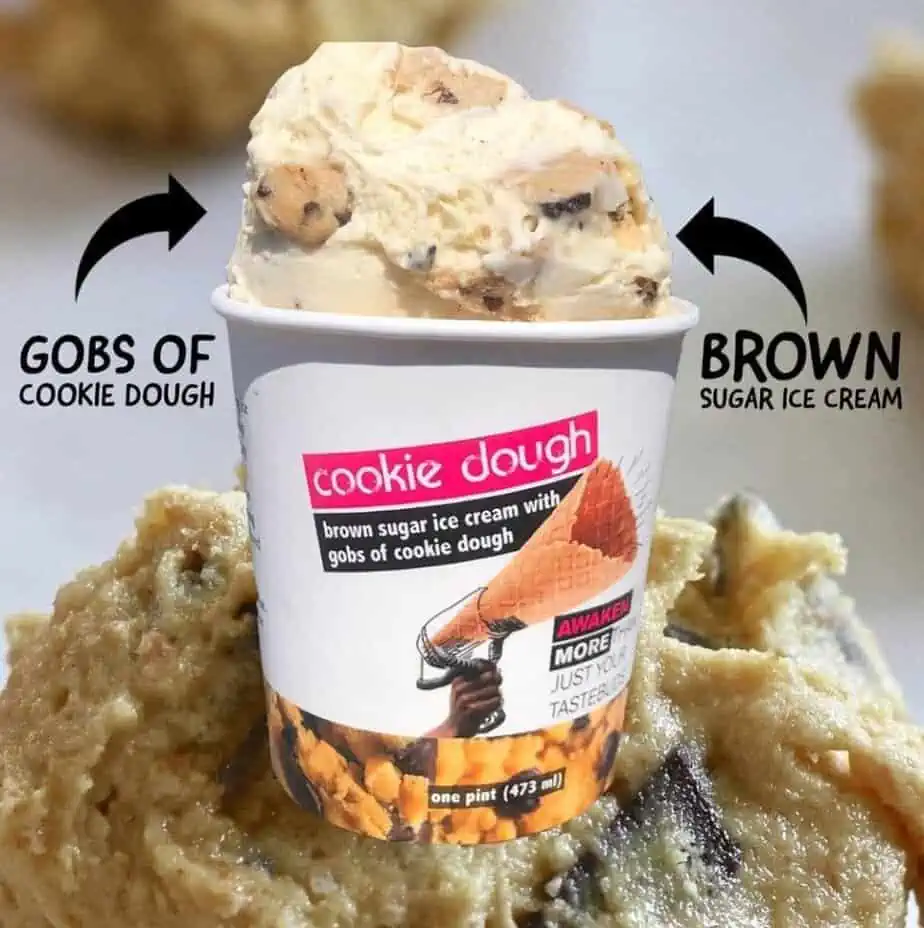 Hoffman Brothers Ice Cream
4 N Carroll St
Frederick, MD 21701
(301) 835-5266
16-year-old son, Sasha Hoffman worked for 2 1/2 years to open his shop across from the Post Office in Downtown Frederick. As a school project, he wrote a business plan and applied for a grant to restore a vacant garage. His ice cream is made in Baltimore and has amazing flavors.  The reviews speak for themselves, as Hoffman Brothers is the highest rated shop on Google with 41 reviews and 4.9 stars.
7. Jimmie Cone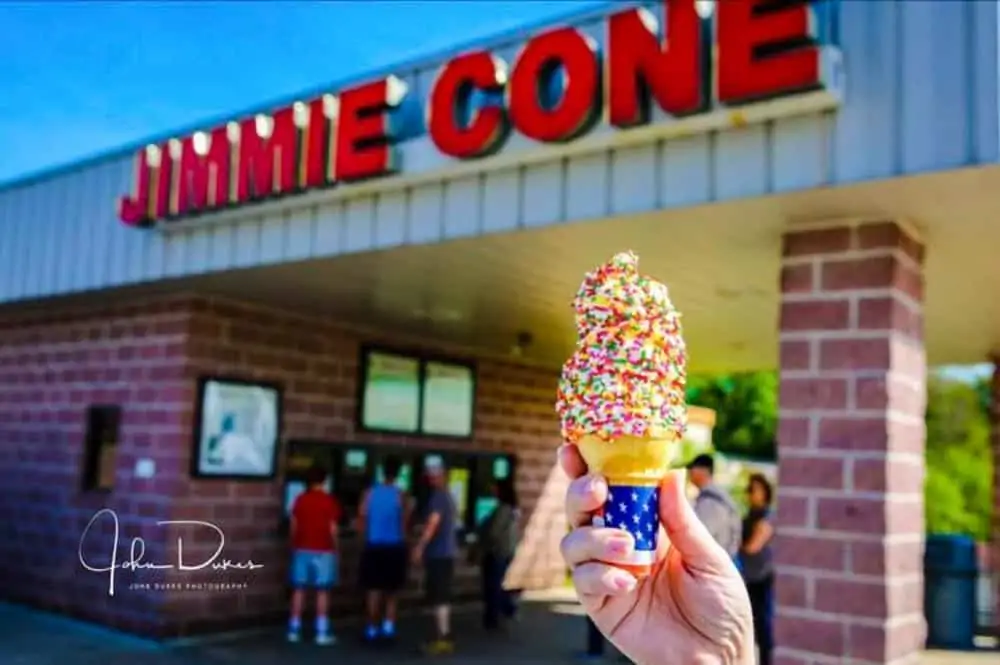 Jimmie Cone
1312 S Main St
Mt Airy, MD 21771
(301) 829-6047
Celeste C. "Jimmie Cone! There is something about a super creamy soft serve with sprinkles that just can't be beat"
Alicia B. "Jimmie Cone ! My family grew up on their soft serve with jimmies and Saturday night car shows!"
8. Little Red Barn Ice Cream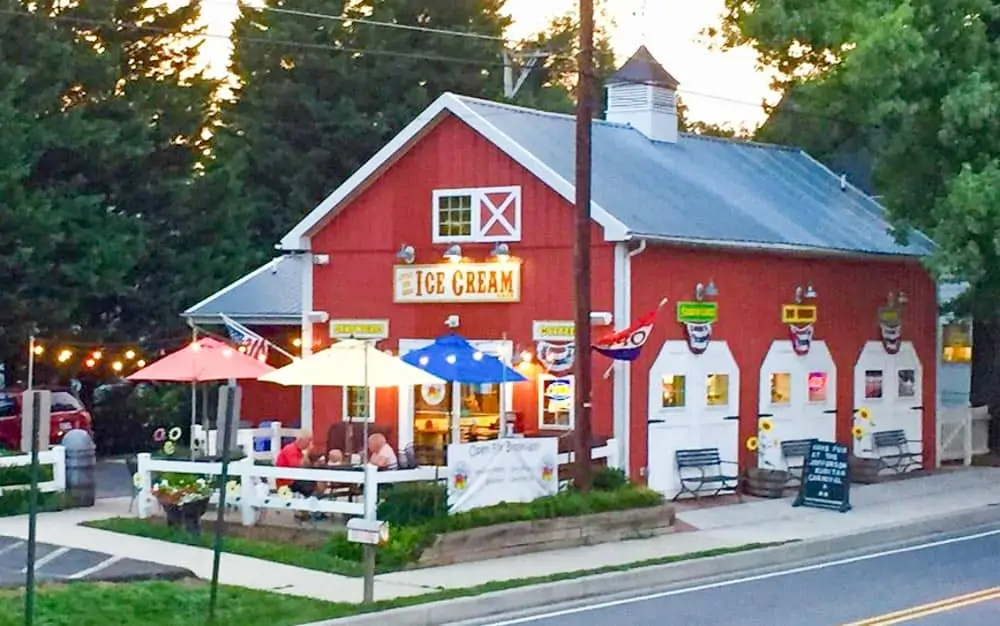 Little Red Barn
4610 Lander Rd
Jefferson, MD 21755
(301) 378-8100
Ellen H. "The Little Red Barn in Jefferson-delicious soft serve from a local dairy, some South Mountain Creamery flavors and hand scooped Hershey's ice cream! Their milkshakes are awesome and they also have delicious sandwiches and salads!"
Lorena A. "Little Red Barn is delicious! Yummy sandwiches too."
Cathy R. "Little Red Barn is our favorite!"
9. North Market Pop Shop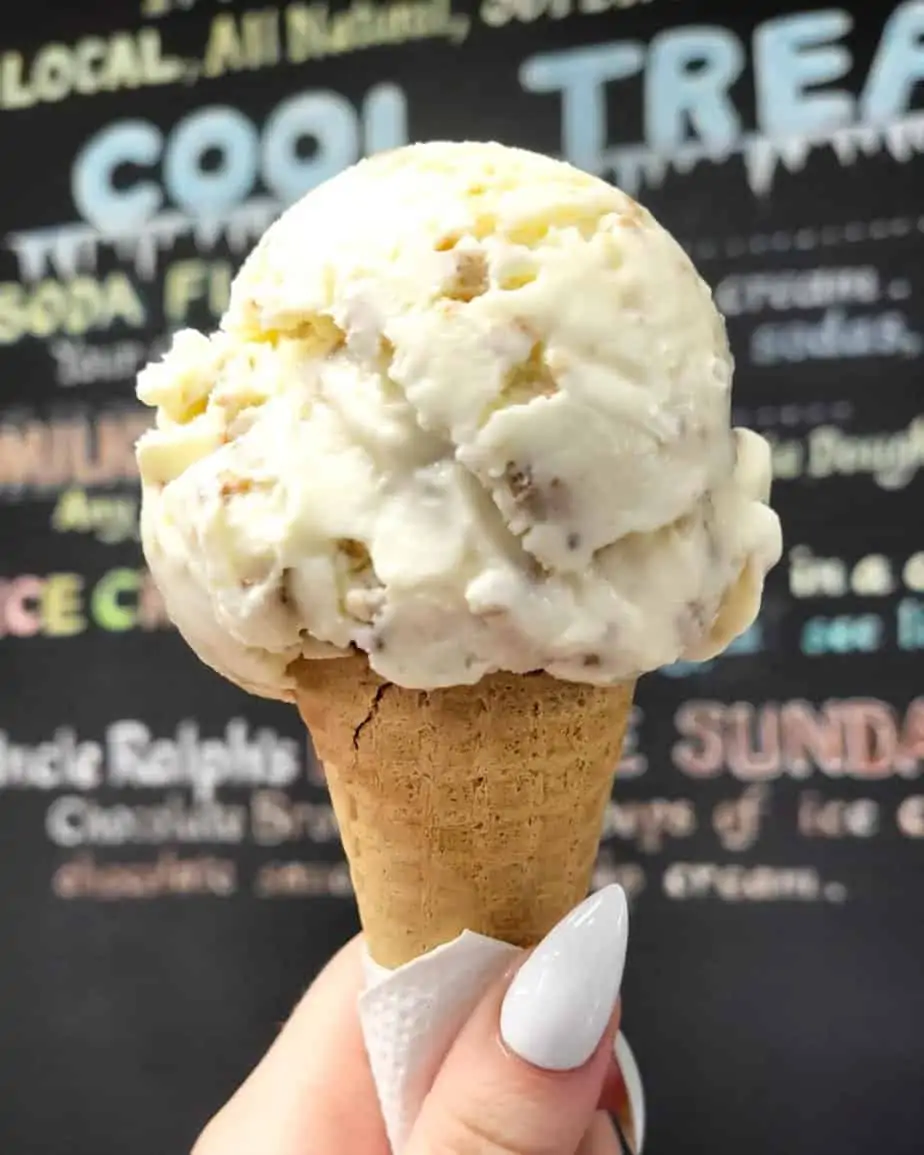 North Market Pop Shop
241 N Market St
Frederick, MD 21701
(240) 575-9070
10. Ripleigh's Creamery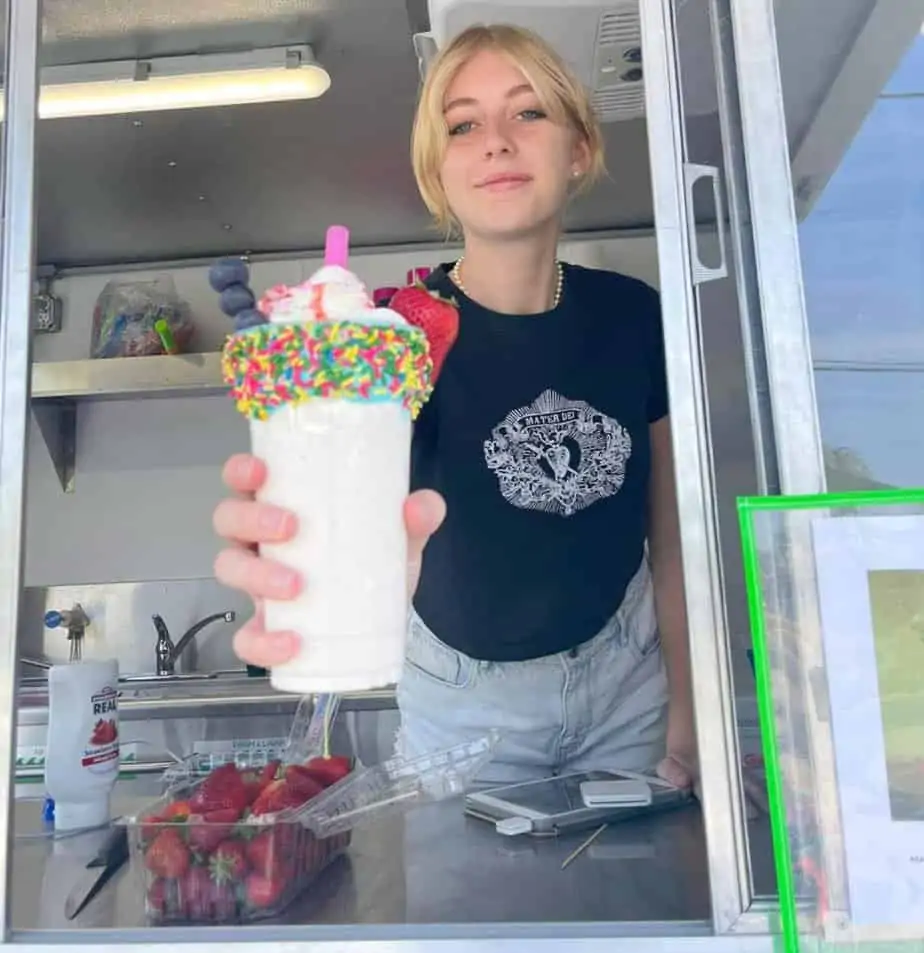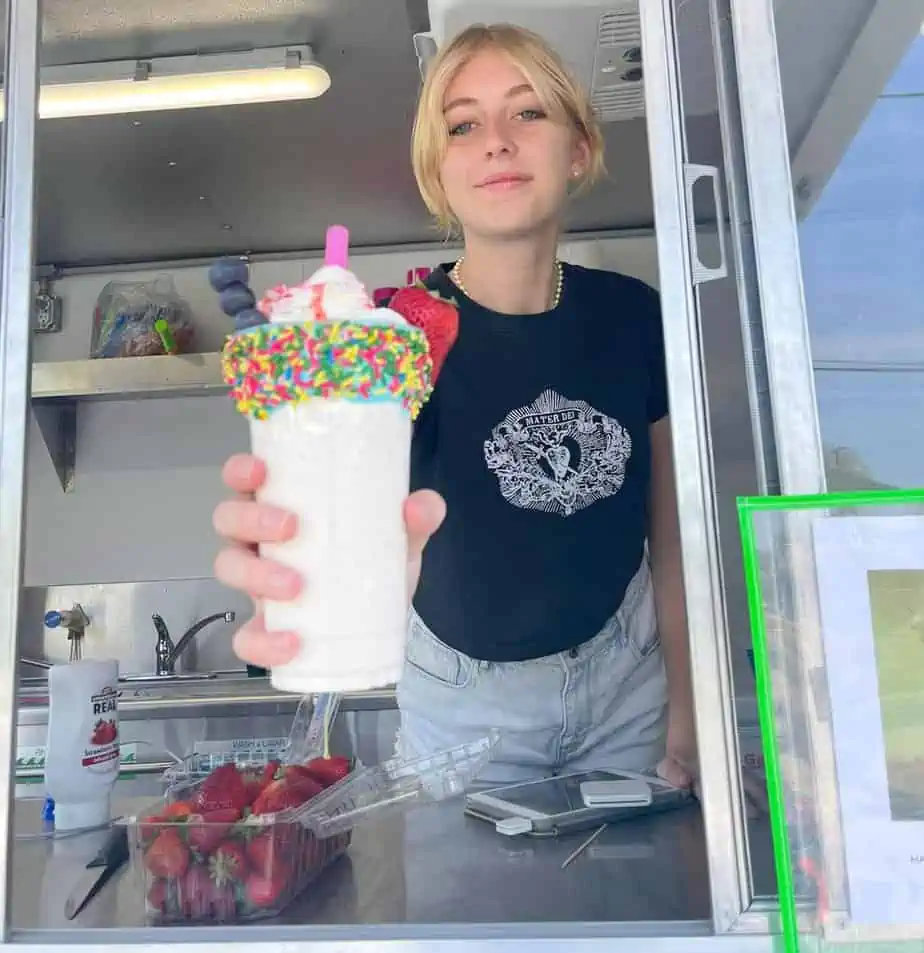 Ripleigh's Creamery
502 E Main St
Emmitsburg, MD 21727
[email protected]
11. Rocky Point Creamery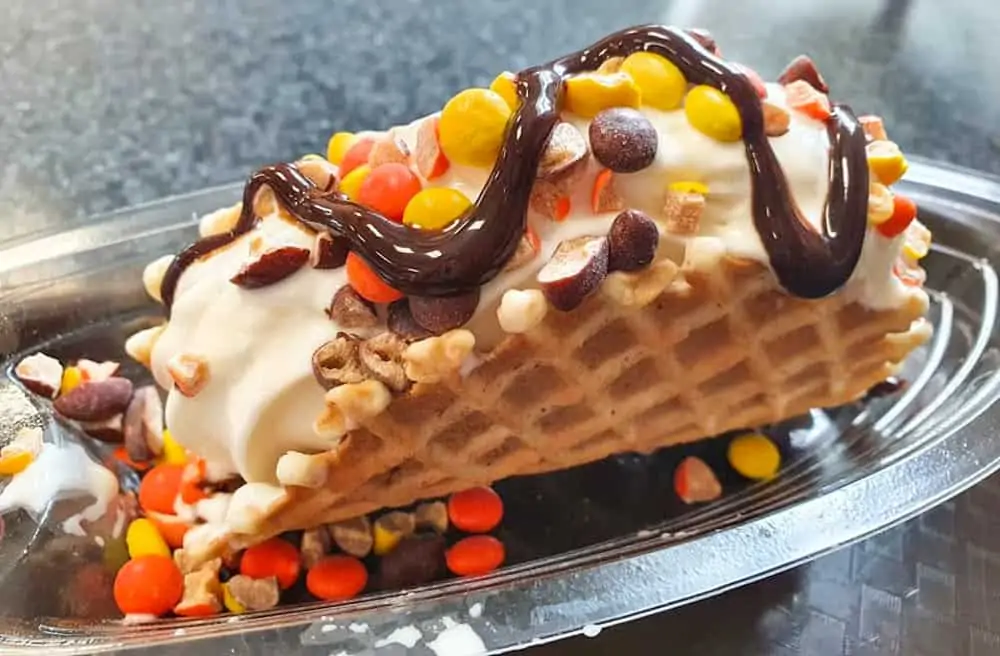 Rocky Point Creamery
4323 Tuscarora Rd
Tuscarora, MD 21790
(301) 874-5810
Anne A. "Rocky Point Creamery is #1! Lots of flavors to choose from, great customer service, and they have gone above and beyond during this quarantine to safely serve. They even have milk, eggs, and meats available in their drive through."
Lisa C. "I second Rocky Point! Family owned farm with amazing ice cream!!"
Karen L. "Not only is the ice cream great – but family friendly and great place to take kids. They have cow seats to sit on and tractors to climb all over, even converted one with slides."
Rebekah O. "Rocky Point! Love the no sugar added chocolate"
Sandi L. " Just the best around!!!!"
12. South Mountain Creamery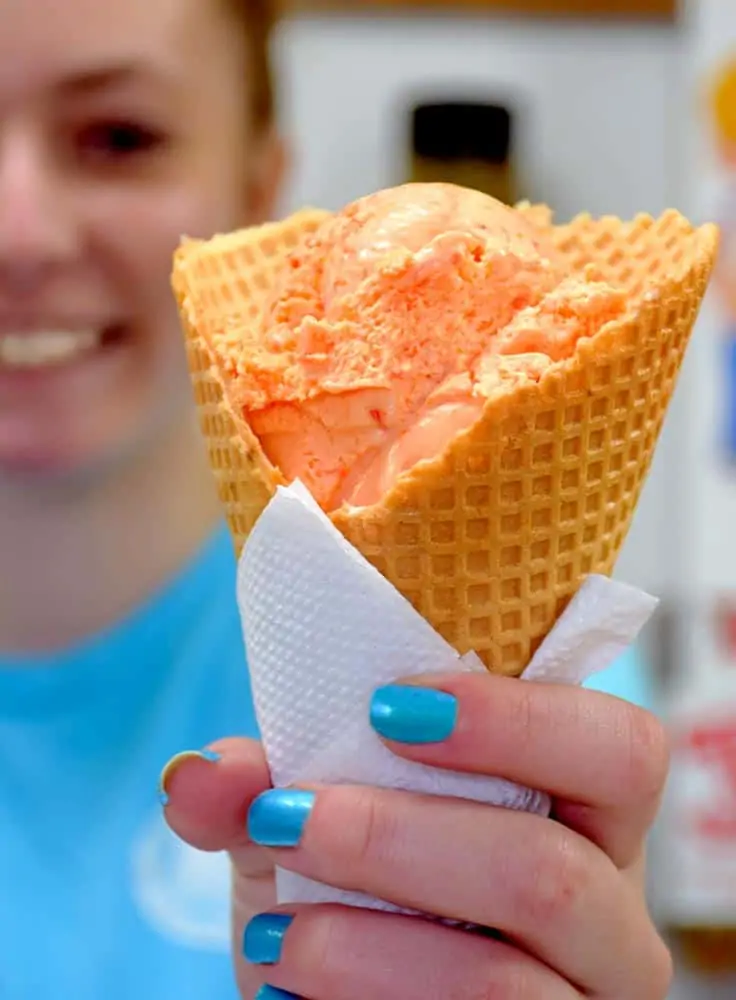 South Mountain Creamery
8305 Bolivar Rd
Middletown, MD 21769
(844) 762-6455
Mary T. "South Mountain Creamery has some of the finest I've ever had"
Janice G. "South Mountain mint chip has chunks of dark chocolate!"
13. Sweet Babe's Creamery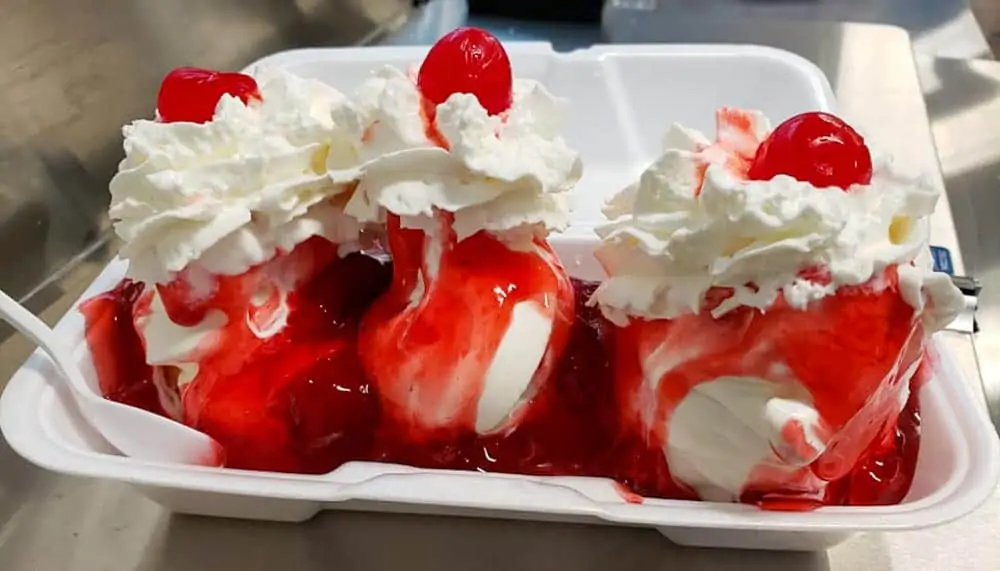 Sweet Babe's Creamery
3534B Urbana Pike
Urbana, MD 21704
(301) 639-4377
Tracy S. "Sweet Babe's Creamery in Urbana. This small business owner is great and always supports our local community."
Sarah H. "Sweet Babe's in Urbana. You can create your own sweet babes. The ice cream cakes are to die for. During the fall she has apple dumplings. If you haven't had it, you gotta try it!"
Teresa R. "Sweet Babe's Creamery in Urbana is amazing!"
14. Woodbourne Creamery at Rock Hill Orchard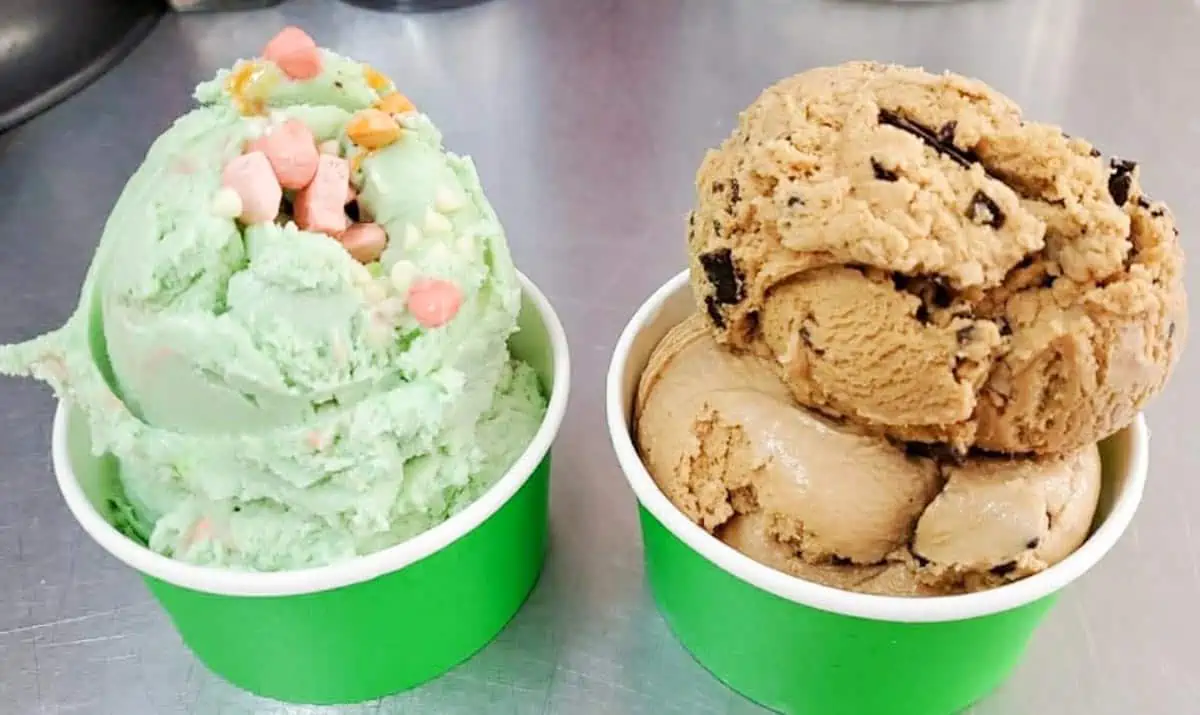 Woodbourne Creamery at Rock Hill Orchard
28600 Ridge Rd
Mt Airy, MD 21771
(301) 831-7427
Paul L. "This is a creamery that uses fresh fruit from their orchard in their ice cream!"
Special Mentions Near Frederick County
1. Misty Meadow Farm Creamery
Misty Meadow Farm Creamery
14325 Misty Meadow Rd
Smithsburg, MD 21783 (Washington County)
(301) 824-2112
Colleen M. "Best ice cream I've ever had
"
2. Happy Cow Creamery
Happy Cow Creamery @grandviewacresfarm
8728 Dollyhyde Rd
Union Bridge, MD 21791
(301) 829-9996
Lisa S. "We got the pistachio by the pint last time we were there and it was the best I have ever had. Beautiful location, lots to do for the kids and amazing offerings."
Melissa B. "The flavors change weekly and the kids have fun feeding the animals and playing on the playground. It's a win-win for kids and parents alike!"
Lorena A. "My current fave! I usually hate plain vanilla but one day I didn't want to toss the one my kiddo didn't finish- it was delicious!!"
3. Mr. G's
Mr. G's Ice Cream
404 Baltimore St
Gettysburg, PA 17325
(717) 334-7600
Cindy B. "You wont be disappointed"
Finally, now that we've totally tempted you, go get you some ice cream and let us know which flavor is your favorite!
Lastly, let us know in the comments which of these places is THE best place?
For more posts on the best places in Frederick, click on over to:
Best Pizza in Frederick Md: 25 of the Top Favorites
Top 15 Best Chicken Wings in Frederick Md
Best Steamed Crabs in Frederick, Md