South Mountain Creamery Ice Cream Shop & Pizza, located in the heart of Downtown Frederick, isn't your run-of-the-mill pizza place.
Not only do they serve delicious, made-to-order pizza with over 15 toppings to choose from, but they also serve their incredible South Mountain Creamery ice cream.
Pizza and Ice Cream On Carroll Creek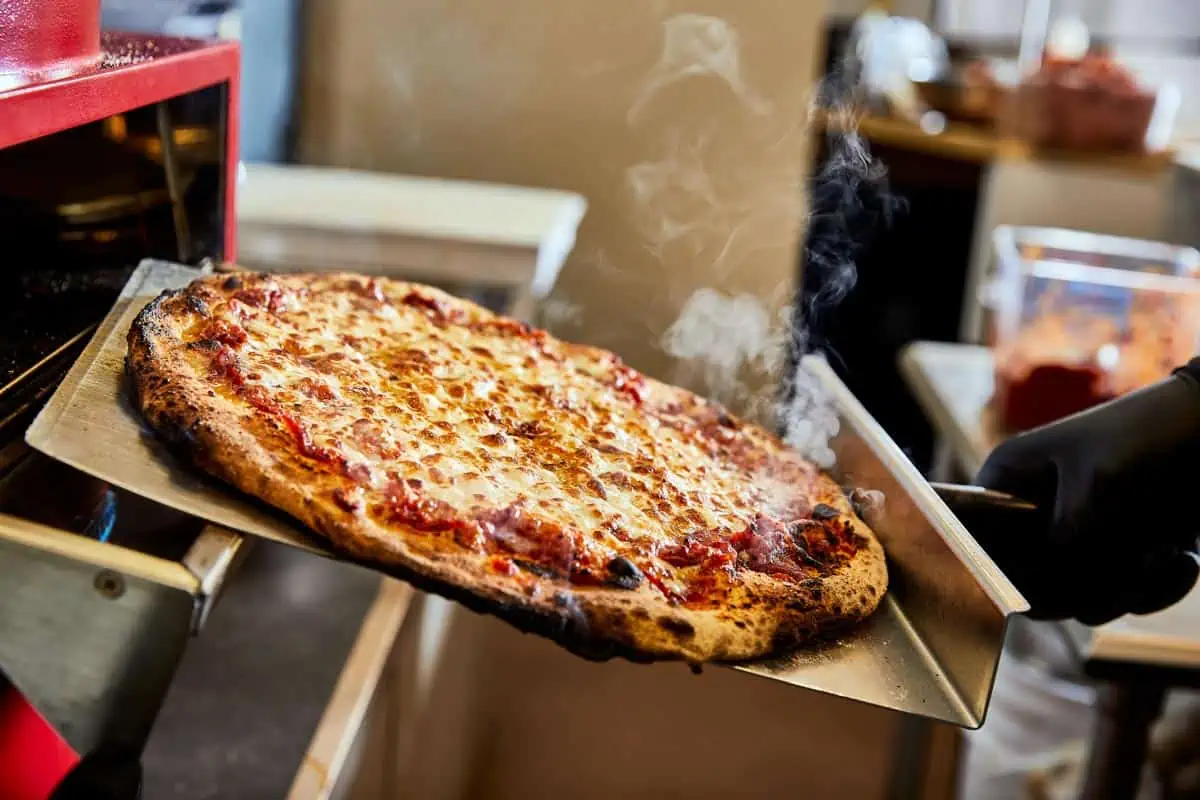 For many many years, the farm at South Mountain Creamery in Middletown, Maryland has offered the freshest, creamiest, made on-site ice cream, drawing crowds from all over the area.
As a matter of fact, SMC has become so popular, that they decided they needed to open up a shop just a hop, skip, and a jump from the rural fields of Middletown.
Lucky for us, they chose their location right along Carroll Creek, blending in with the Hip & Historic vibe of Downtown Frederick.
I mean, what could be better than a one-stop-shop for pizza and ice cream after shopping til you drop in Downtown Frederick?
Well, let me tell you, there's more!
Here are 7 reasons you need to eat at South Mountain Creamery Ice Cream Shop & Pizza!
7 Reasons To Eat At South Mountain Creamery Ice Cream Shop & Pizza
1. The Location
Specifically, it's located next to La Paz Restaurant in the building where the old Greene Turtle used to be located.
It's an easy walk from either the Court Street Garage or the Carroll Creek Garage.
This central location is perfect for a day of Downtown shopping with lunch OR a dinner out before seeing a show.
2. Casual & Comfortable Dining Area
When you walk into SMC Ice Cream Shop & Pizza, you get the feeling that you're walking into a proud family's establishment.
And you would be right!
The Sowers Family has been farming in Frederick County since 1981.
Needless to say, they're super proud to have evolved through the years from their humble beginnings.
They've now positioned themselves to serve our Frederick County community in multiple locations.
As soon as you enter South Mountain Creamery Ice Cream Shop & Pizza, you'll get that come-as-you-are-and-sit-a-spell kind of feel.
Customers order up at the kiosk and then pick it up at the counter after it is made to order.
3. Amazing Food!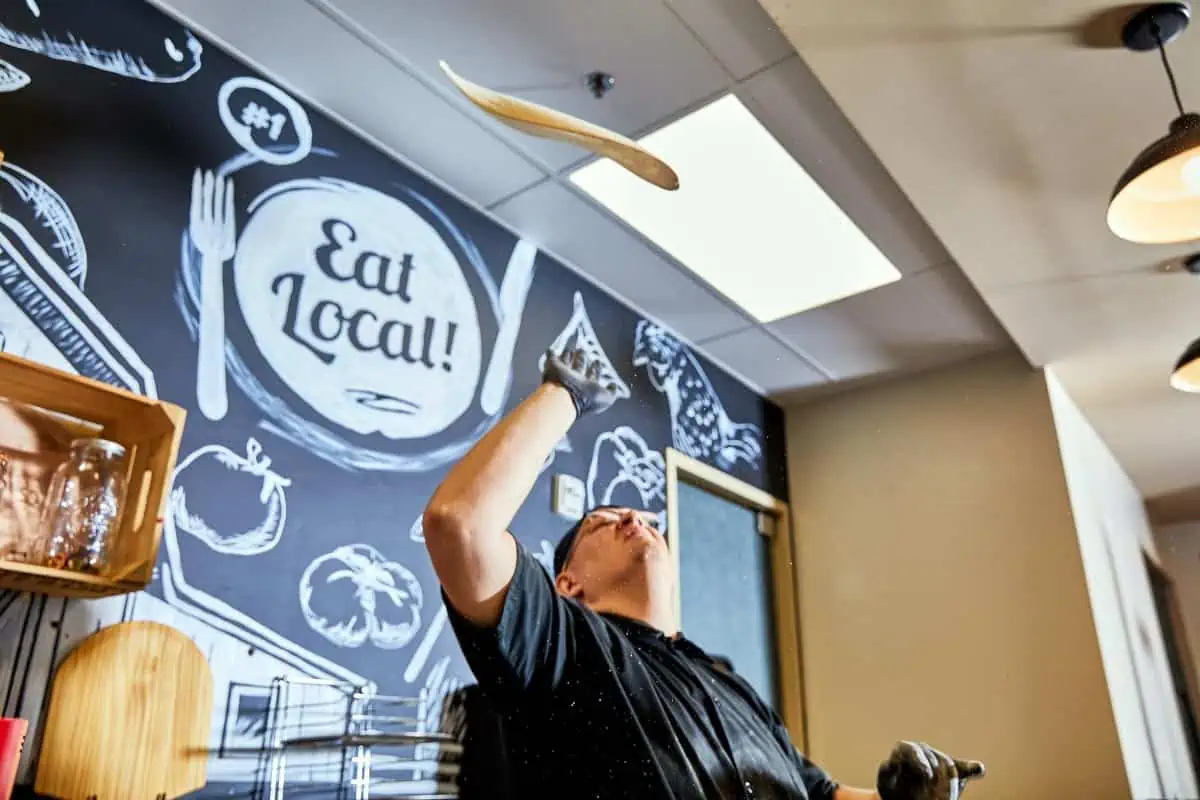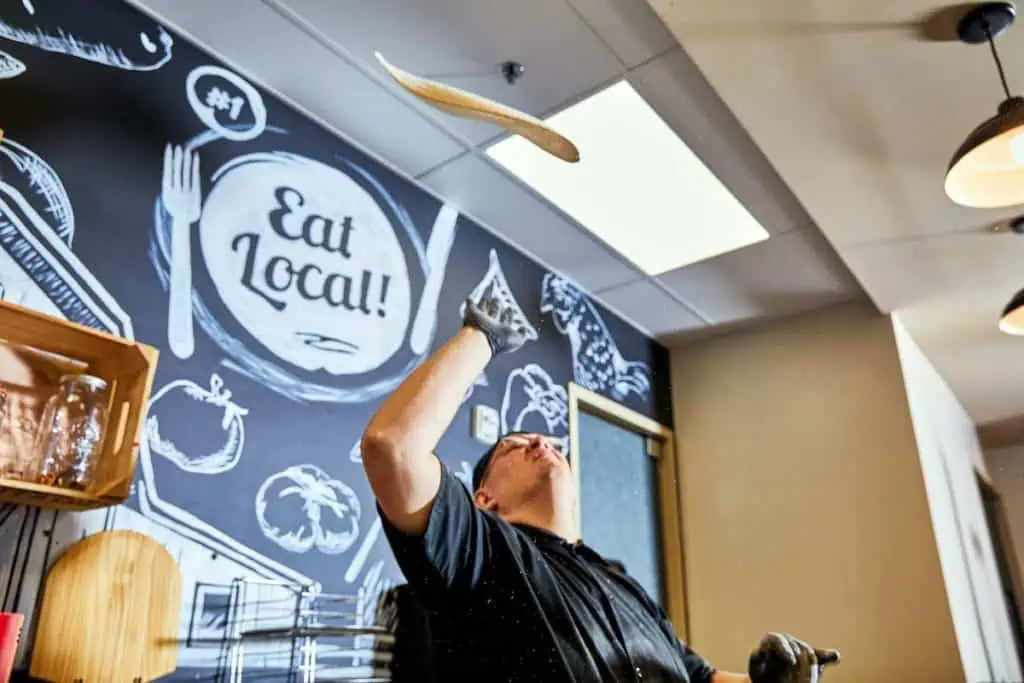 There's nothing better than buying and eating local!
Besides made-to-order pizza and the best ice cream around, SMC Ice Cream Shop & Pizza makes sandwiches, appetizers, and fresh salads.
In addition, monthly pizza specials are always on the menu.
4. The Beverages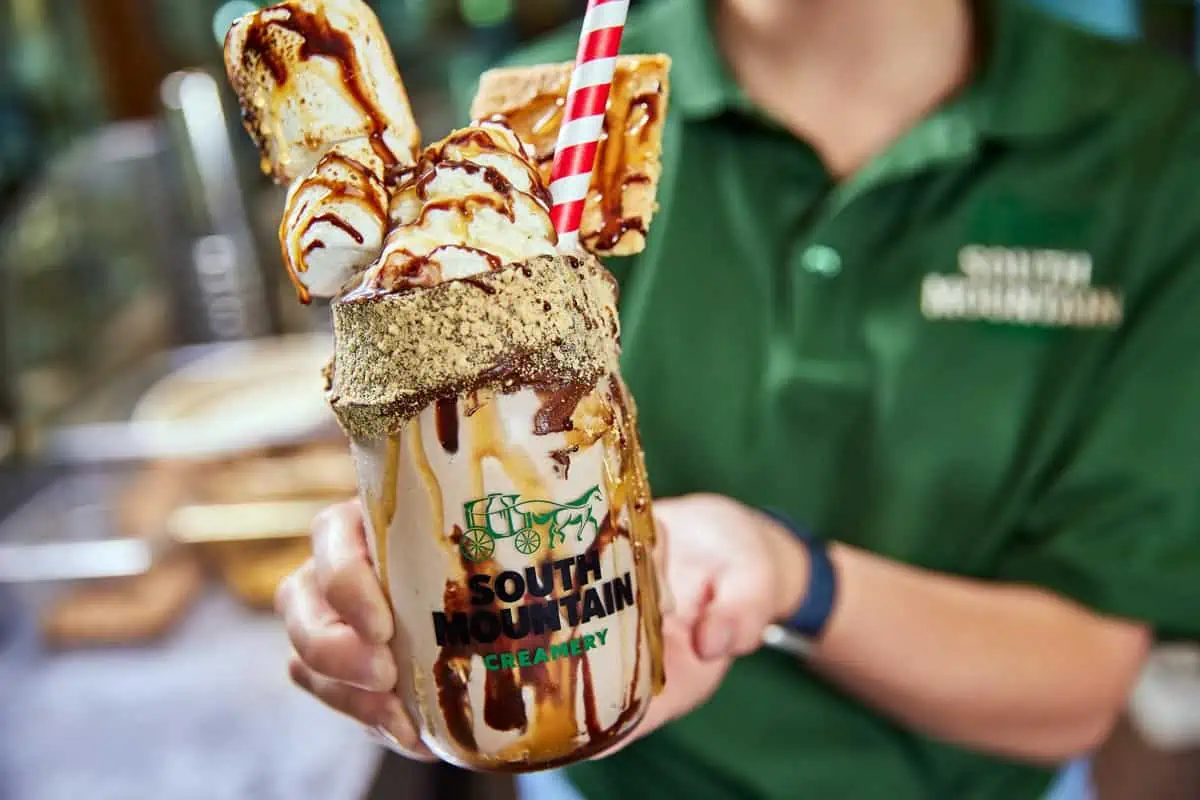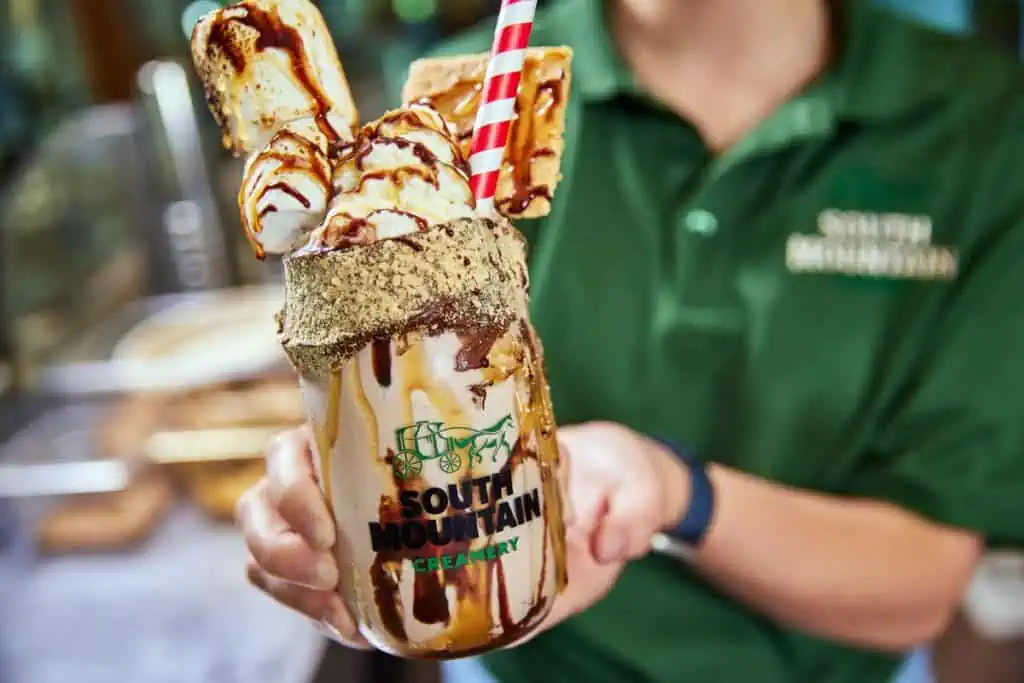 South Mountain Creamery has a nice assortment of beverages that will satisfy anyone's thirst!
For the 21+ crowd, they have local breweries on tap as well as unique boozy shakes made with ice cream straight from the farm.
Oh my yum!!!
Clearly, I'll be bringing my girlfriends there next time!
They also have these crazy good non-alcoholic mountain shakes!
For example, this month included a whole slice of red velvet cake on top!
5. The Ice Cream!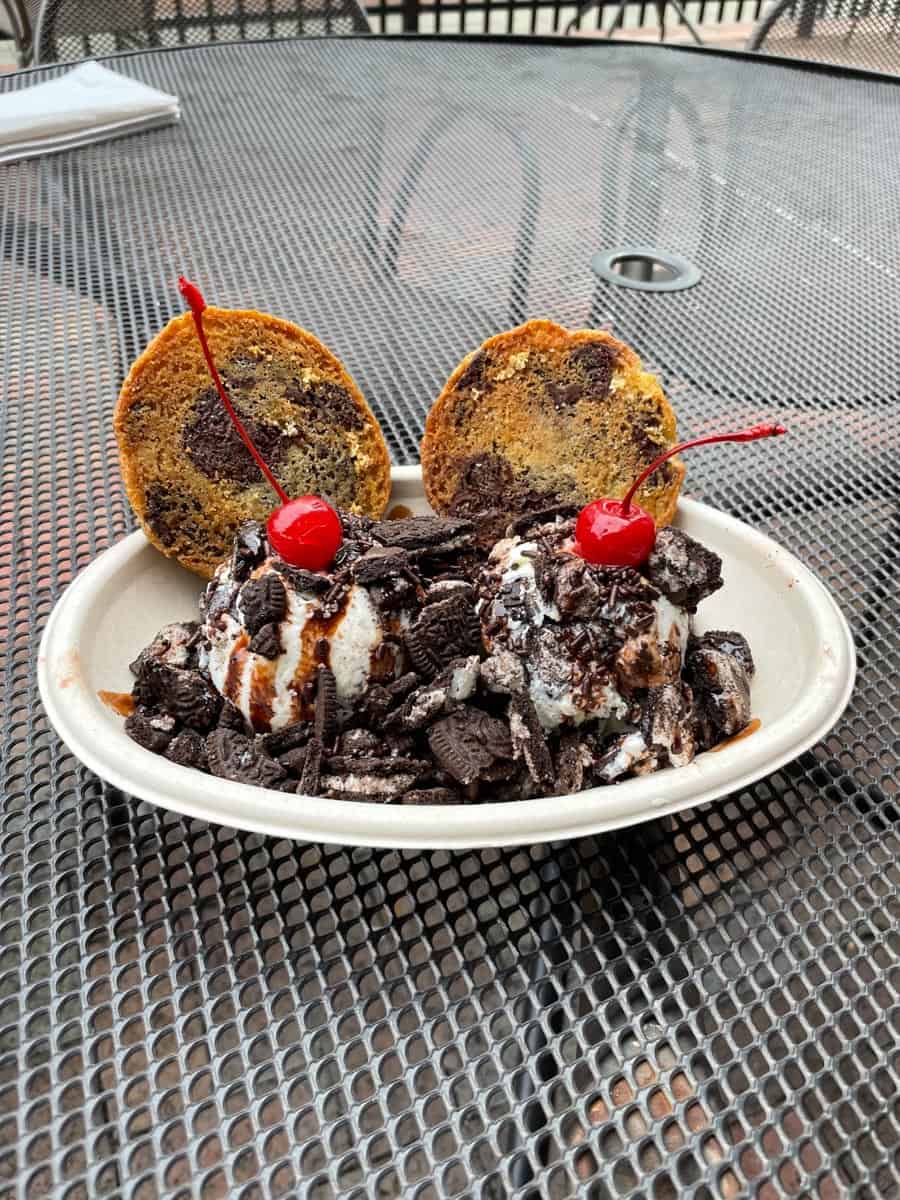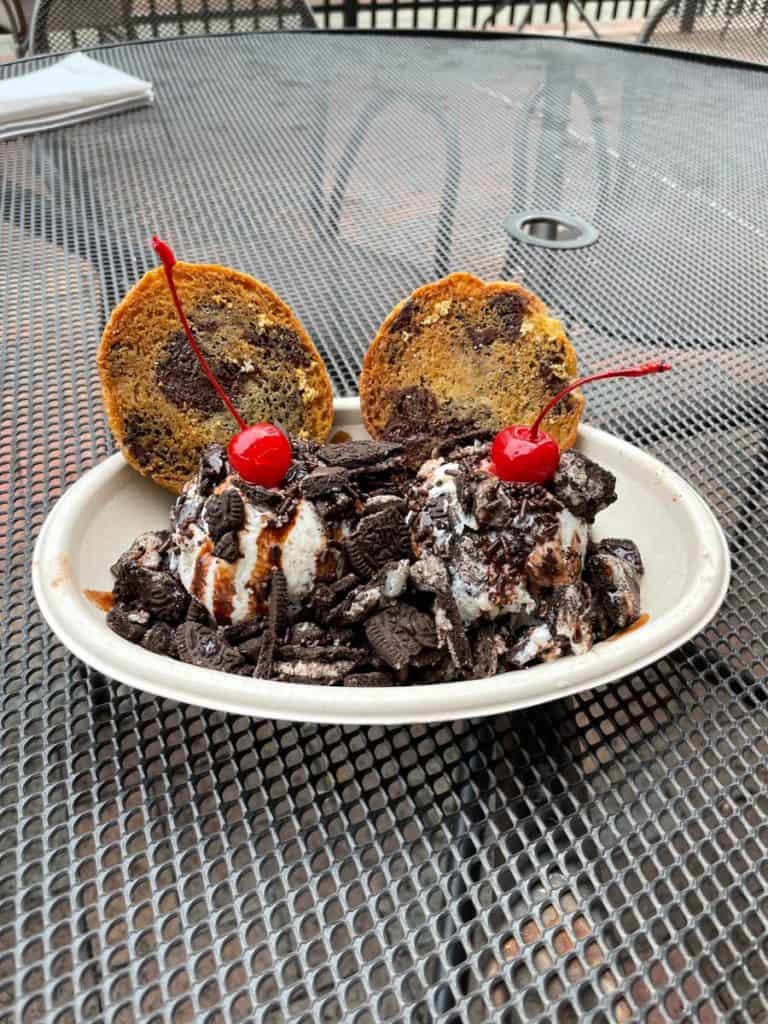 Not gonna lie, the main draw for me will always be the South Mountain Creamery ice cream!
Mind you, we've had their ice cream many times because we happen to live within walking distance from SMC's Middletown farm.
However, their Downtown Frederick location offers way more ice cream flavors!
Also, there are so many toppings, shakes, sundaes, and even create-your-own options!
In addition, they offer house-made brownies, cookies, and waffle cones. Mmmm!
And of course you can taste test the ice cream flavors until you find the one you want!
6. Friendly Staff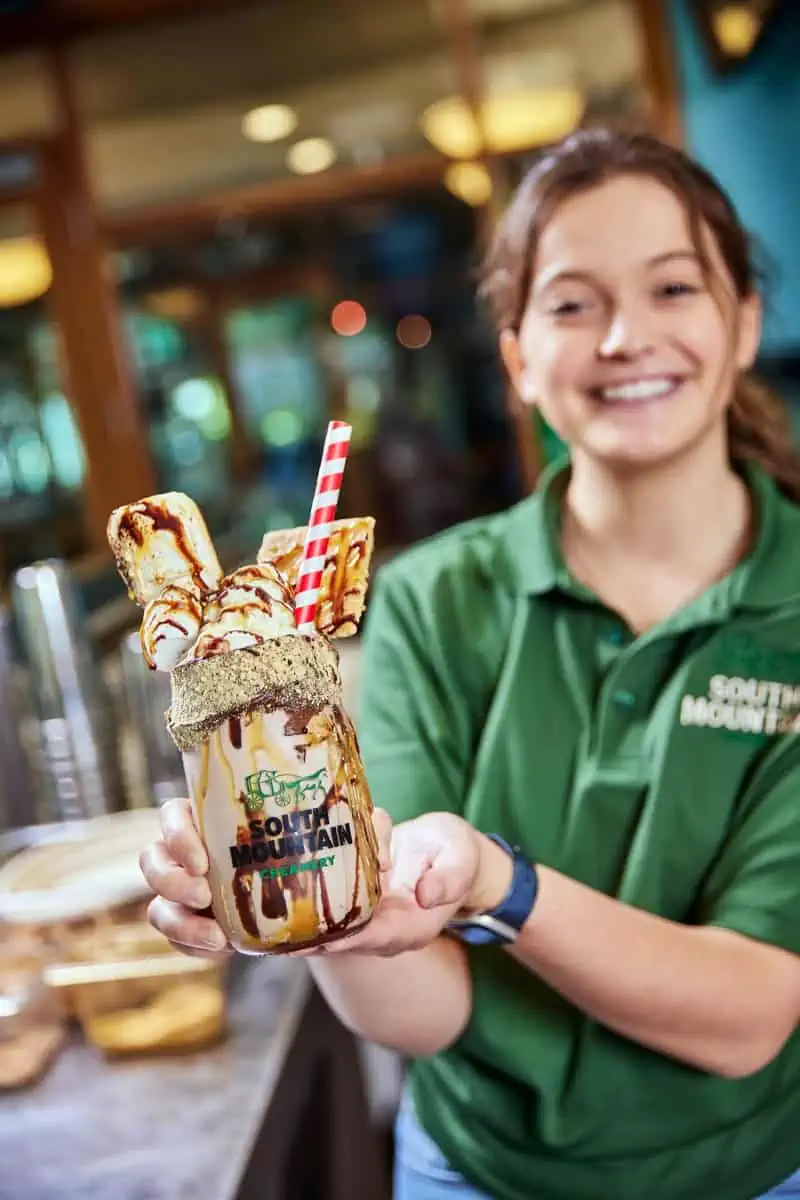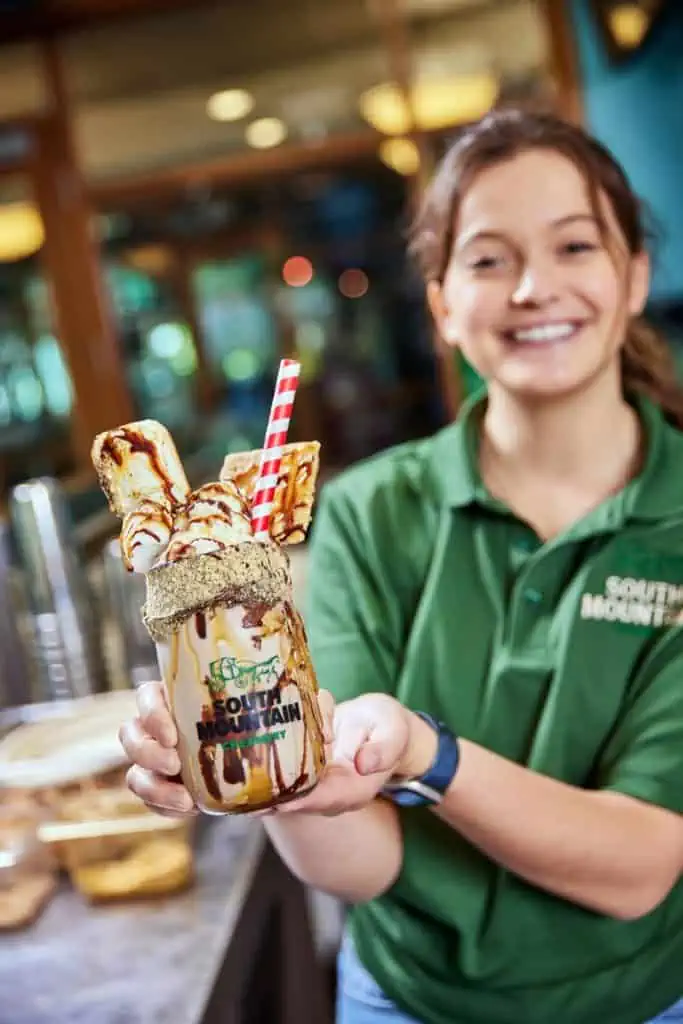 The staff is extremely friendly and accommodating.
Just walk in and you'll see what I mean.
7. Live Music & Game Nights
Local bands come out to play, as well as their Pour House Trivia nights, which are super popular!
Check out more of our Frederick County posts on:
South Mountain Creamery – Cows, Ice Cream, & More!
Farmers Markets in Frederick County Maryland
The Great Frederick Fair: 10 Reasons to Visit