If you're looking for the best outdoor breweries in Maryland, we've got you covered!
Our gorgeous state of Maryland is well known for its rich history, breathtaking landscapes, AND an enviable craft beer scene!
Combine these 3 elements and you have the trifecta for incredible outdoor brewery adventures.
Outdoor Breweries in Maryland
By the way, did you know there are 23 counties in Maryland?
That's a lot of counties and a lot of awesome breweries!
However, out of all 23 counties, there are 6 Maryland counties without breweries with outdoor space.
Someone needs to change that!
So, to help you navigate Maryland's vibrant craft beer scene, I've curated a list of some of the best outdoor breweries in the state of Maryland BY COUNTY.
Each and every brewery offers its own unique charm where you can enjoy that perfect outdoor beer experience.
What You'll Find at Outdoor Breweries in Maryland
But first, what will craft beer lovers find at outdoor breweries in Maryland besides plenty of space?
Although each brewery has it's own unique 'flavor' – whether they're farm breweries with the best views or your local neighborhood brewery, you'll find SO much, including:
A Tasting Room / Tap Room
Special Events
Brewery Tours
Family-Friendly Breweries
Indoor Seating
Outdoor Seating – Picnic Tables, Adirondack chairs, or the option to bring your own chairs
New Releases
Casual outdoor hangout space with plenty of room to get comfortable
Outdoor games & board games
Food / Food Trucks
Shopping
Live Music
Events
Best Outdoor Breweries in Maryland By County
You're probably wondering how I came up with this list.
No, I haven't gone to every brewery in Maryland to rate them and find the best ones with outdoor space.
Instead, I went to a really fun Facebook group, 'Maryland is a Cult. Not a State' and I asked "Looking for breweries in Md that offer a LARGE outdoor seating /frolicking area".
353 comments later, I tallied them all up, separated them by county and found the ones that rose to the top.
So, without further ado, here's your list of the best Maryland breweries (by county) with outdoor seating.
1. 1812 Brewery (Allegany County)
1812 Brewery
13006 Mason Rd NE
Cumberland, MD 21502
(301) 338-2490
"1812 Brewery is the first and only farm brewery in Allegany County, Maryland. The family owned and operated craft brewery and brew house is located in a repurposed barn built in 1812. In excess of 2,500 square feet, the two-story barn has been converted into a brewery with vats and tanks in place. Located on 190 acres, 1812 Brewery has its own hops growing trellis system towering 20 feet high. The 1812 taproom offers a variety of beers on tap at a time. Cans and growlers are also available for carryout."
2. Forward Brewing (Anne Arrundel County)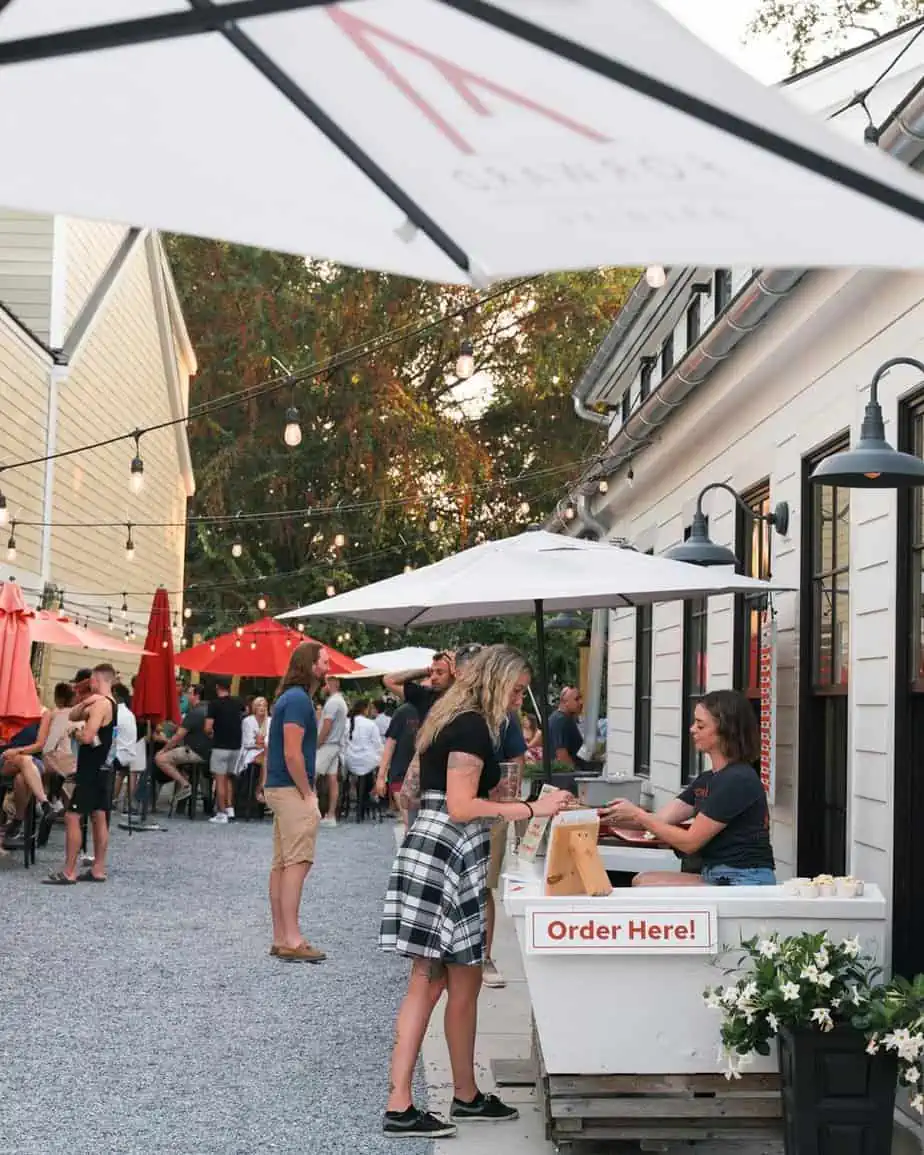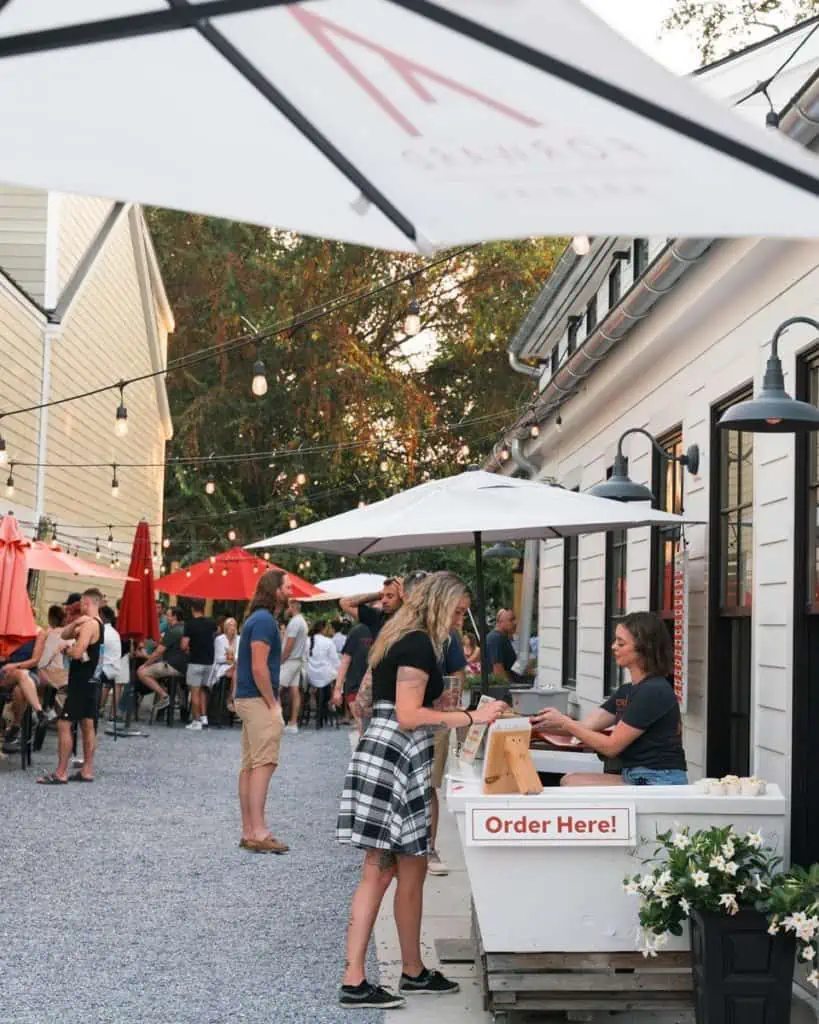 Forward Brewing
418 Fourth St
Annapolis, MD 21403
(443) 221-7277
"We're a nanobrewery and also a full restaurant, so we have plenty of food options for kids and adults alike, including several vegan/vegetarian options. We have both indoor and outdoor seating in the historic Eastport neighborhood of Annapolis and a welcoming and bright atmosphere. As Annapolis' only brewery, we host several community events (a weekly run club and bike club, as well as frequent fundraisers for nonprofits). We've recently collaborated with the Chesapeake Bay Foundation to brew a Save the Bay IPA, and we donate 10% of its sales back to CBF. We are also a sponsor of the new Annapolis Blues soccer team, which plays out of the Navy Stadium and was the Mid-Atlantic Conference champions this past year!"
3. Guinness Open Gate (Baltimore County)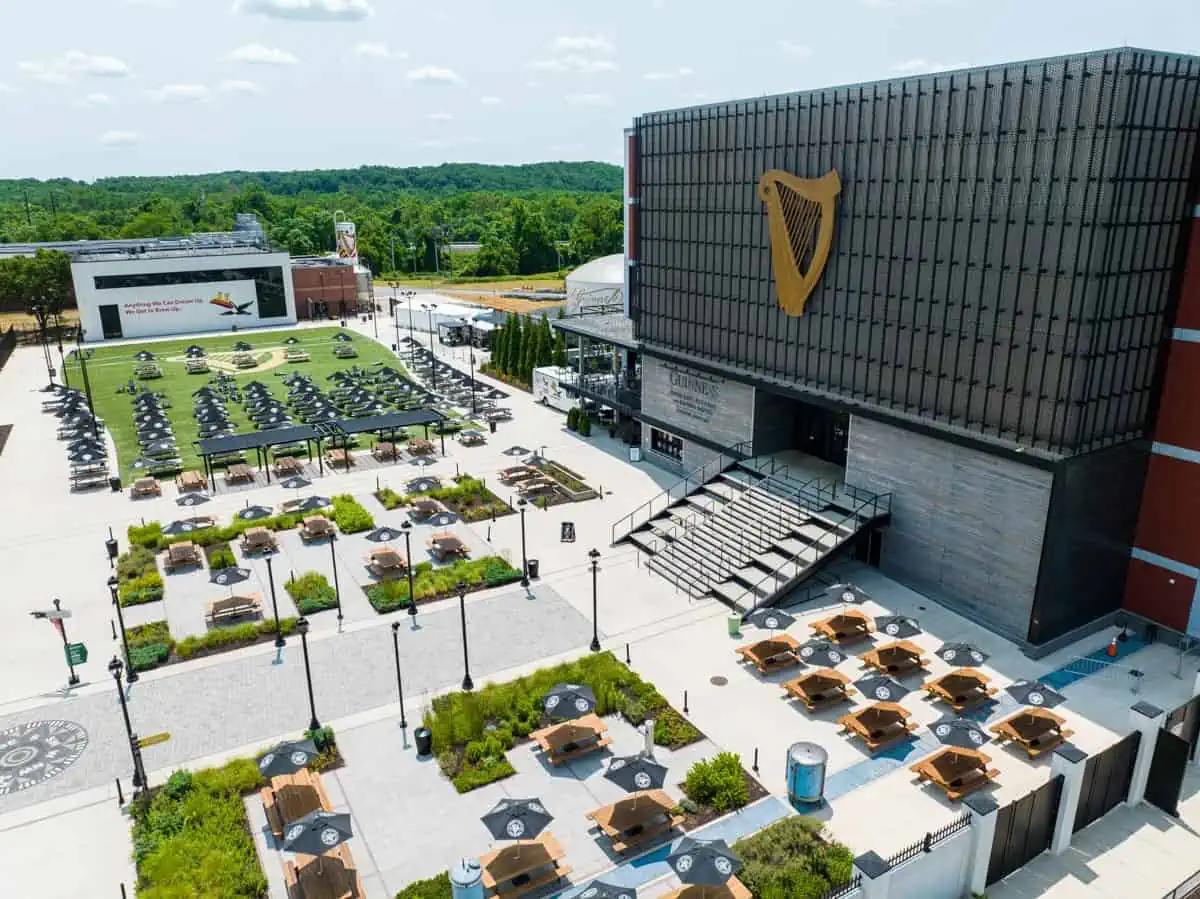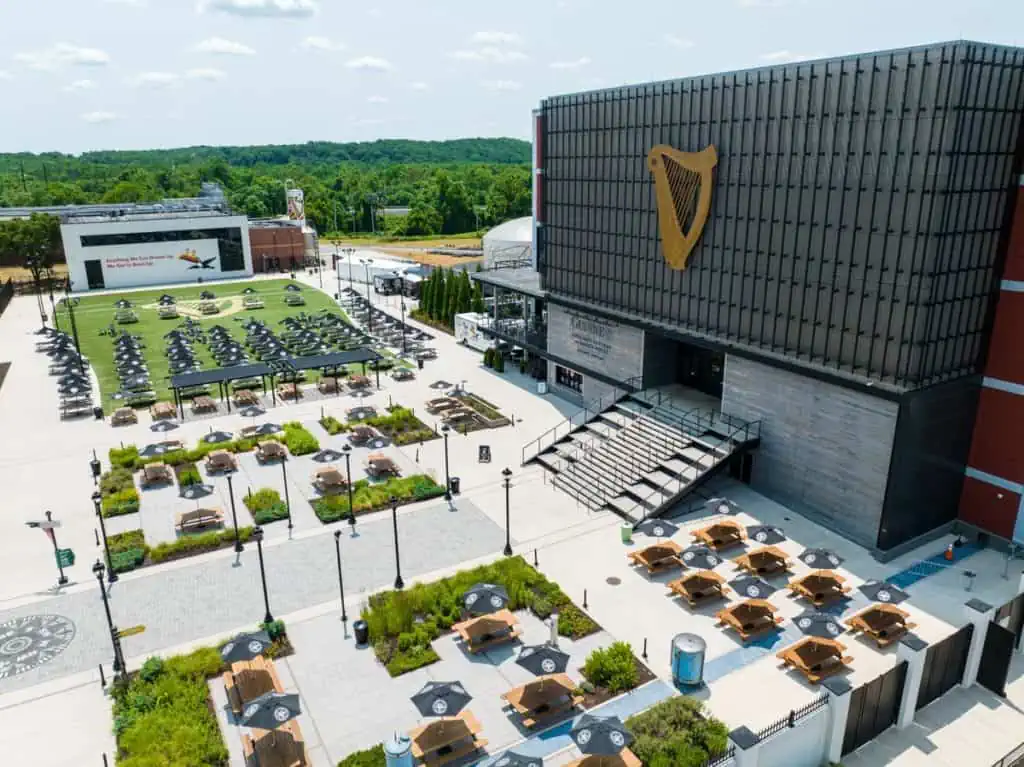 Guinness Open Gate Brewery
5001 Washington Blvd
Halethorpe, MD 21227
(443) 575-6893
With a LOT of outdoor seating, "the Guinness Open Gate Brewery combines over 260 years of Irish brewing experience with American beer creativity. The site features an experimental brewery, taproom, restaurant, brand store, food truck and beer garden along with guided and self-guided tours."
4. Mully's (Calvert County)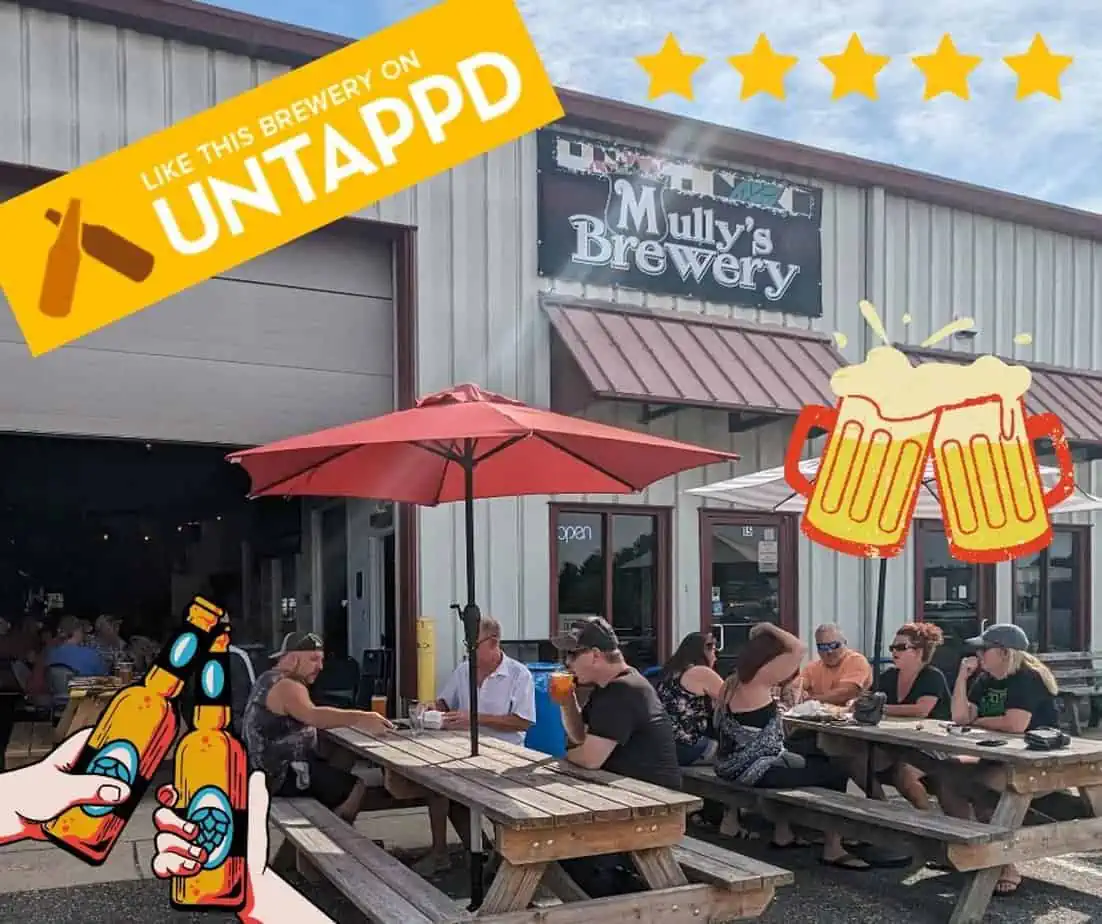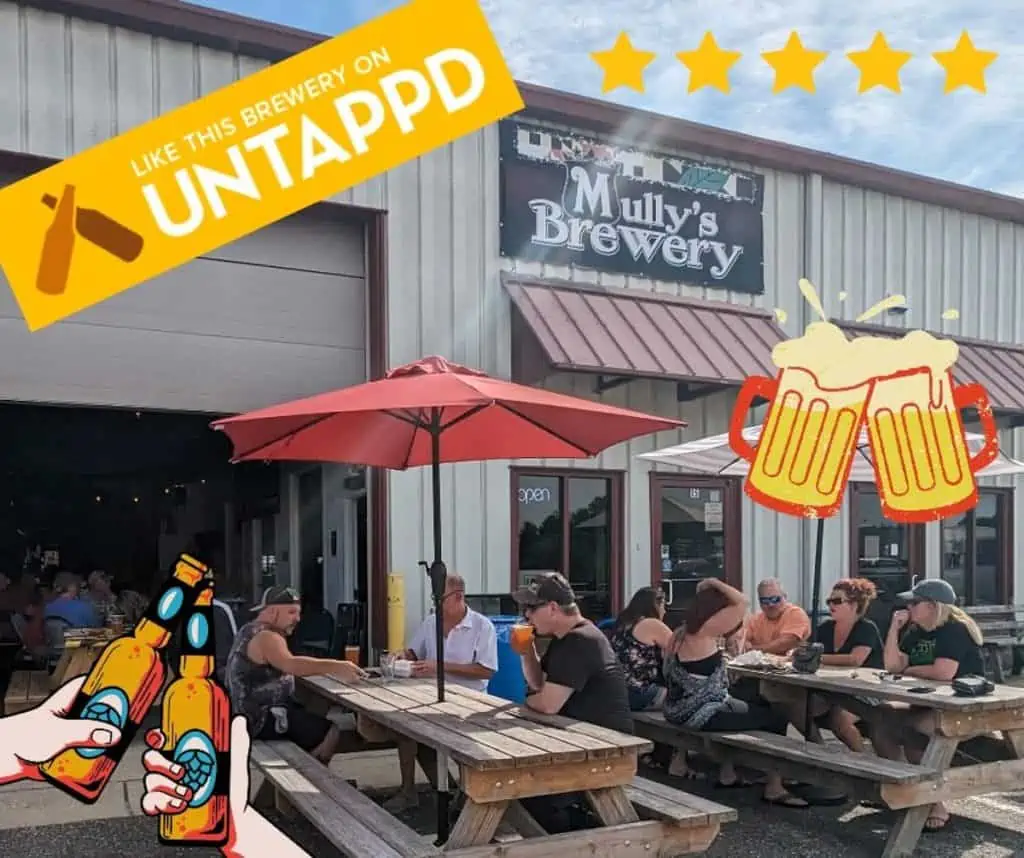 Mully's Brewery
141 Schooner Ln
Prince Frederick, MD 20678
(443) 968-9426
"We opened our doors almost 10 years ago, started by Cindy (me) and Jason Mullikin. The brewery continues to be family owned & operated. We currently have over 20 different beers available & offer Hard Seltzer & Hard Cider as gluten free alternatives. Offering something for everyone available to drink. We cannot offer wine…just alcohol that we produce and a variety of non-alcoholic beverages as well. 15 minutes away from gorgeous hiking and biking trails in Calvert County. A great way to wind down after each of those activities. Kid and pet friendly (pets are only allowed in certain areas due to potential allergies). Also, we bring in a rotating arrangement of food trucks on the weekends, but customers are welcome to bring their own food as well."
5. (Caroline County) No Breweries with Outdoor Space
6. Flood Zone Marketplace & Brewery (Carroll County)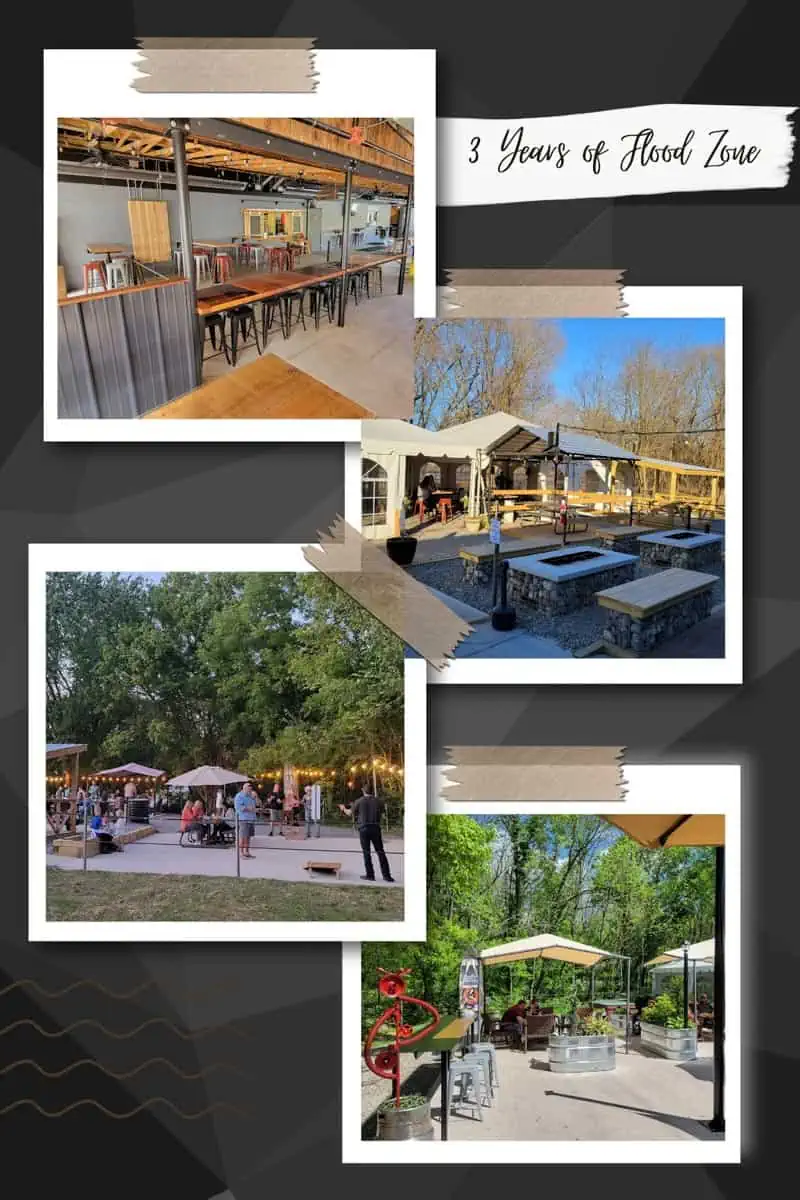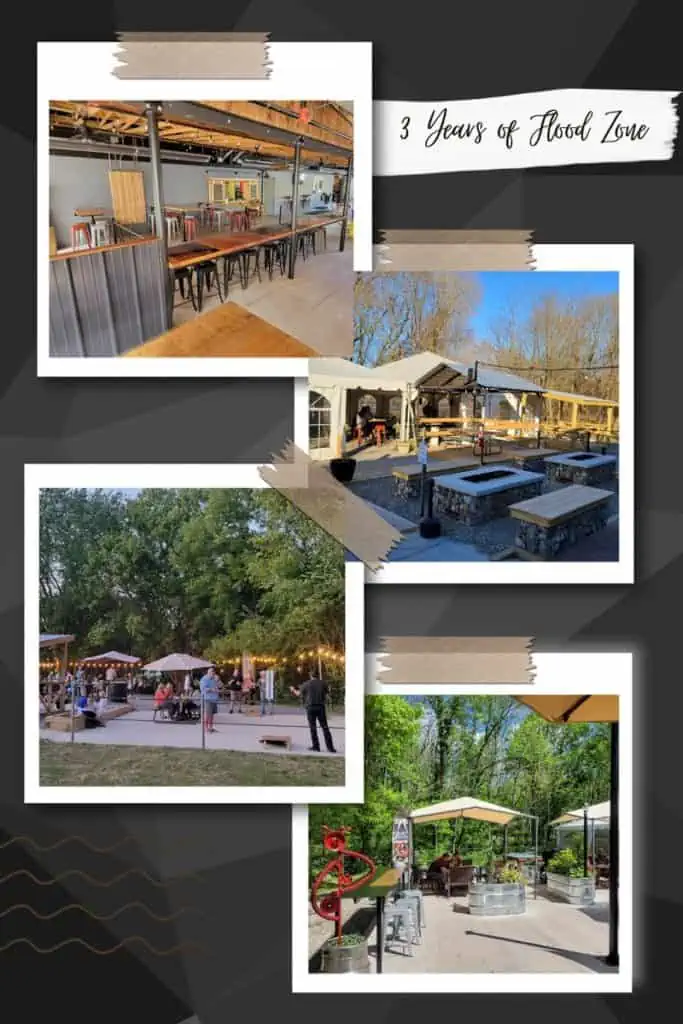 Flood Zone Marketplace & Brewery
50 N Main St
Union Bridge, MD 21791
(443) 937-6170
Personally, this is one of the best breweries I've ever been to! They have a little bit of everything – live music, food, shopping, indoor/outdoor seating, lots of open space, and even wine for the non-beer drinkers.
"Flood Zone stands out because we are a marketplace as well as a brewery with vendors who sell local crafts and produce. The Food Spot is located in our marketplace as well and provides a large menu with weekly and (new) Friday lunch specials. We are an event venue, and have added on a new permanent event space that includes a 2nd floor with a walkout observing deck over the beer garden, and should be complete within the month. We have an "over 16 only" area out along the creek, we have live music in the pavilion every Fri-Sun, and Trivia every Wednesday night and Cornhole tournaments every Thursday night. Our pavilion and patio is heated in the cool weather and open air in the summer, and provides two walk up serving windows."
7. Maryland Beer Company (Cecil County)
Maryland Beer Company
601 N Bridge St, Suite C
Elkton, MD 21921
(443) 406-7319
8. (Charles County) No Breweries with Outdoor Space
9. (Dorchester County) No Breweries with Outdoor Space
9. Frey's Brewing Company (Frederick County)
Frey's Brewing Company
8601 Mapleville Rd
Mt Airy, MD 21771
(240) 394-6336
"Frey's Brewing Company is Frederick County's first operational farm brewery. Frey's was established in 2012 and our beautiful tasting room opened in early 2019 inside a fully-renovated, 200-year-old bank barn. A working farm with lots of pets, including cows, sheep, goats, chickens, pigs, emus, dogs, and of course our friendly barn cats. Featuring 20 taps, including a variety of beers, hard cider, hard seltzer, seltzer-based smoothies & cocktails, beer cocktails, as well as craft mocktails, non-alcoholic beers, sodas, and our delicious signature cold brew coffees. A plentiful food menu and guests are welcome to bring their own food as well. We host food trucks during large events only."
10. Mountain State Brewing Co. (Garrett County)
Mountain State Brewing Co.
6690 Sang Run Rd
McHenry, MD 21541
301-387-3360
11. Hopkins Farm (Harford County)
Hopkins Farm Brewery
3833 Rider Ln
Havre De Grace, MD 21078
(410) 914-5727
12. Manor Hill (Howard County)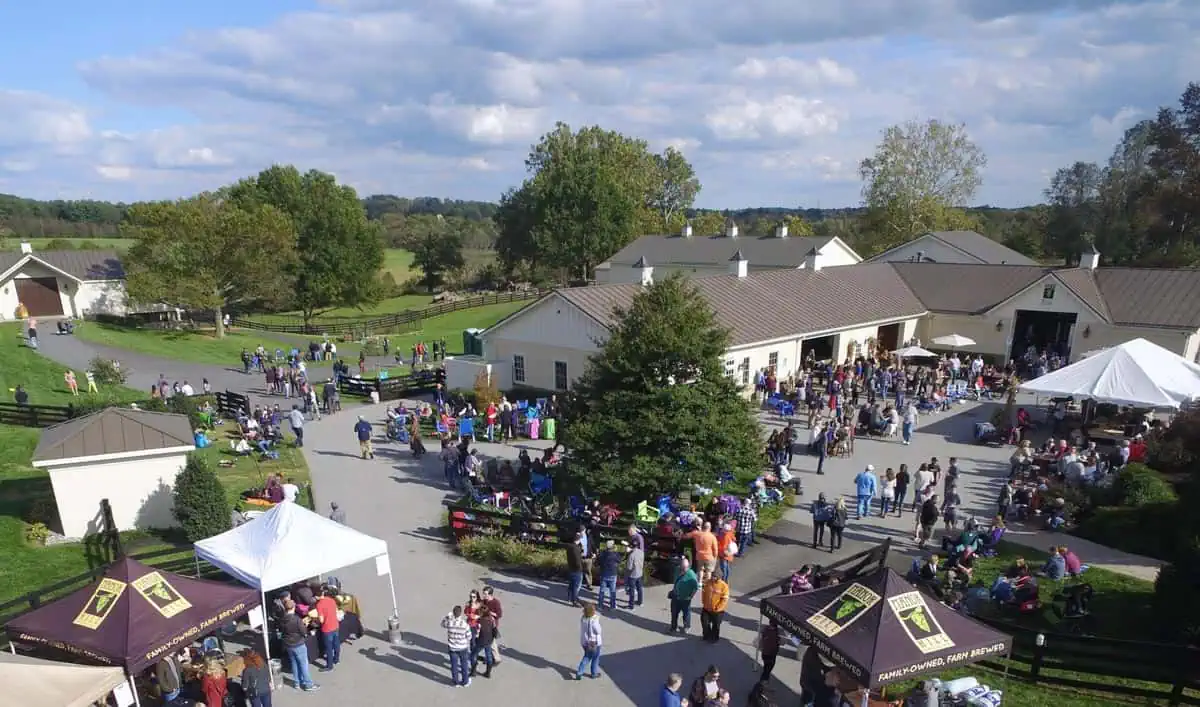 Manor Hill Brewing
4411 Manor Ln
Ellicott City, MD 21042
(410) 997-7771
"We are Maryland's largest Farm Brewery (by production volume) and Howard County's only Farm Brewery. I think our brewery stands out because there isn't anything else like it (particularly in Howard County) where people can come recreate and enjoy quality beer and a great experience. We try to appeal to everyone in some way… family-friendly, trendy beers, approachable beers, farm experience with farm animals, ample space for large groups, friendly/knowledgeable staff, fun events, etc. We are hands on family-owned business and a true working farm, so people see that and enjoy hearing our story first hand."
13. (Kent County) No Breweries with Outdoor Space
14. Lone Oak Farm (Montgomery County)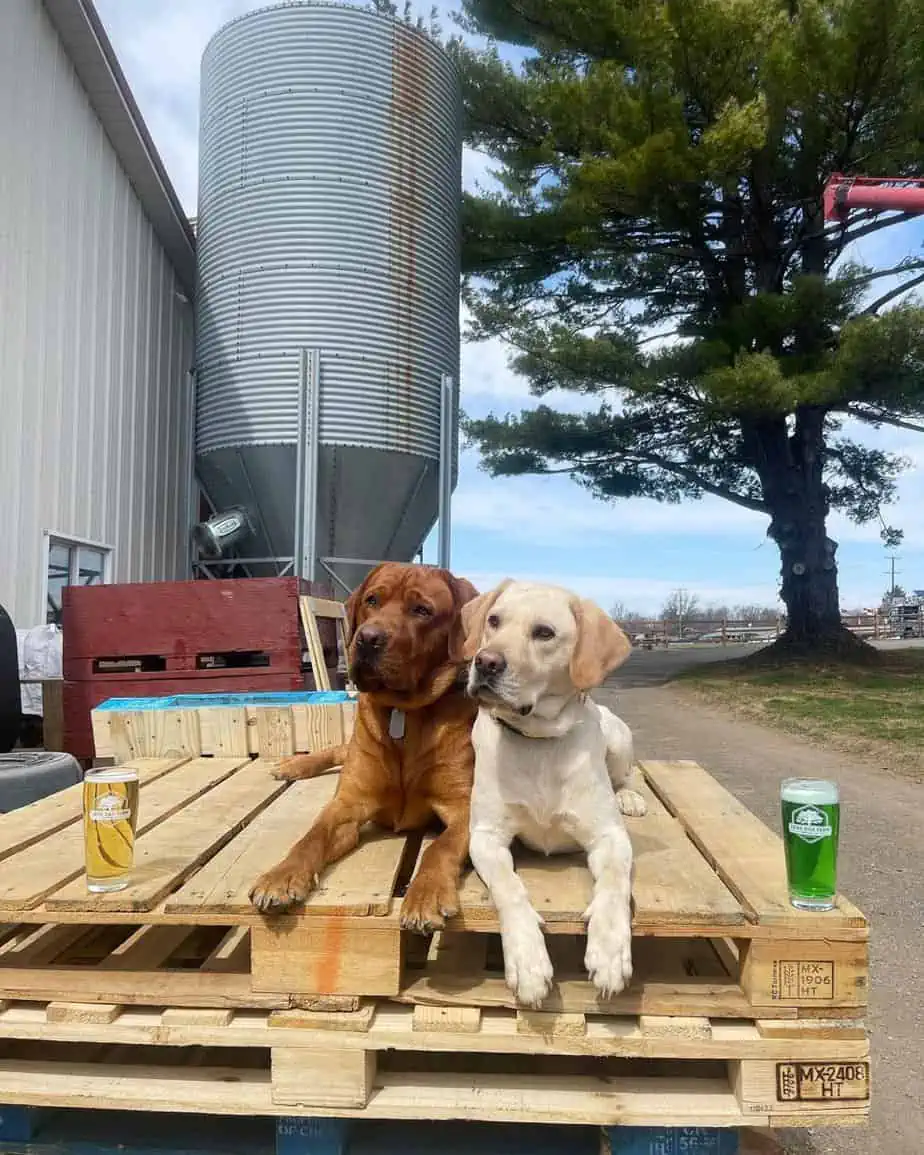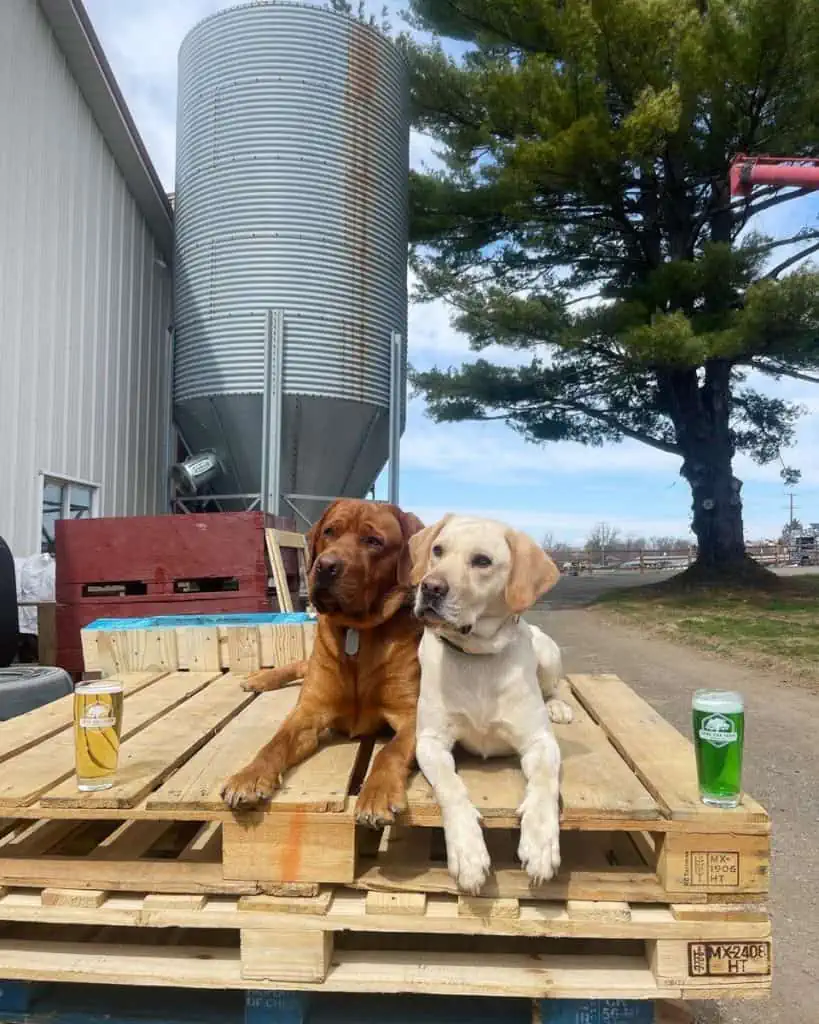 Lone Oak Farm Brewing Company
5000 Olney Laytonsville Rd
Olney, MD 20832
(240) 261-4967
"Lone Oak Farm Brewing Company in Olney, MD is a nearly 30-acre farm with live music, food trucks, event spaces…and, of course, amazing beers, hard seltzers and hard slushes. Lone Oak is one of just two breweries in the COUNTRY running a true ground-to-glass operation. We grow our own barley, malt and mill it and then put it into our delicious beers! We are also now growing hops! We've been open since June 2020 and it's been an incredible ride. We have gorgeous, furnished tents you can rent (a partnership with Wild Tribe Co.) as well as VIP tables and fire pits – and all come with your own private server!"
15. Denizens Brewing Co. (Prince George's County)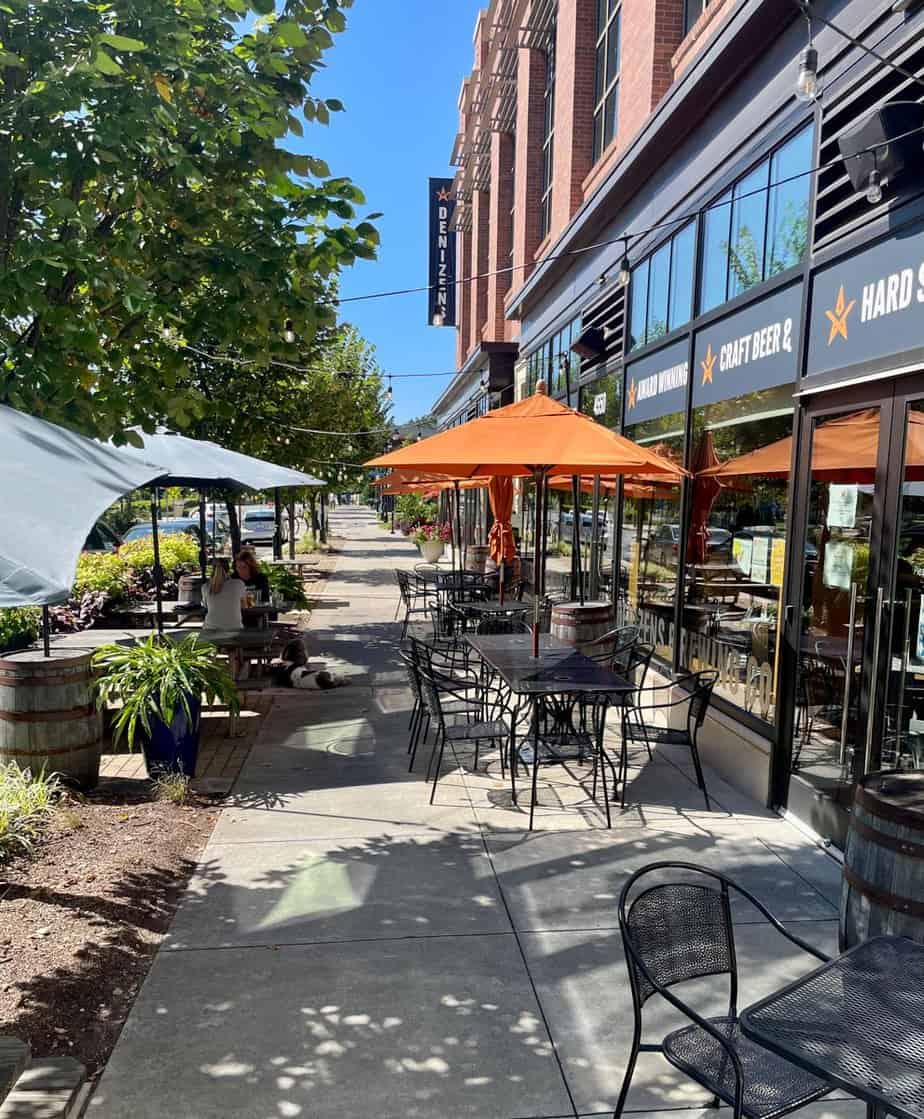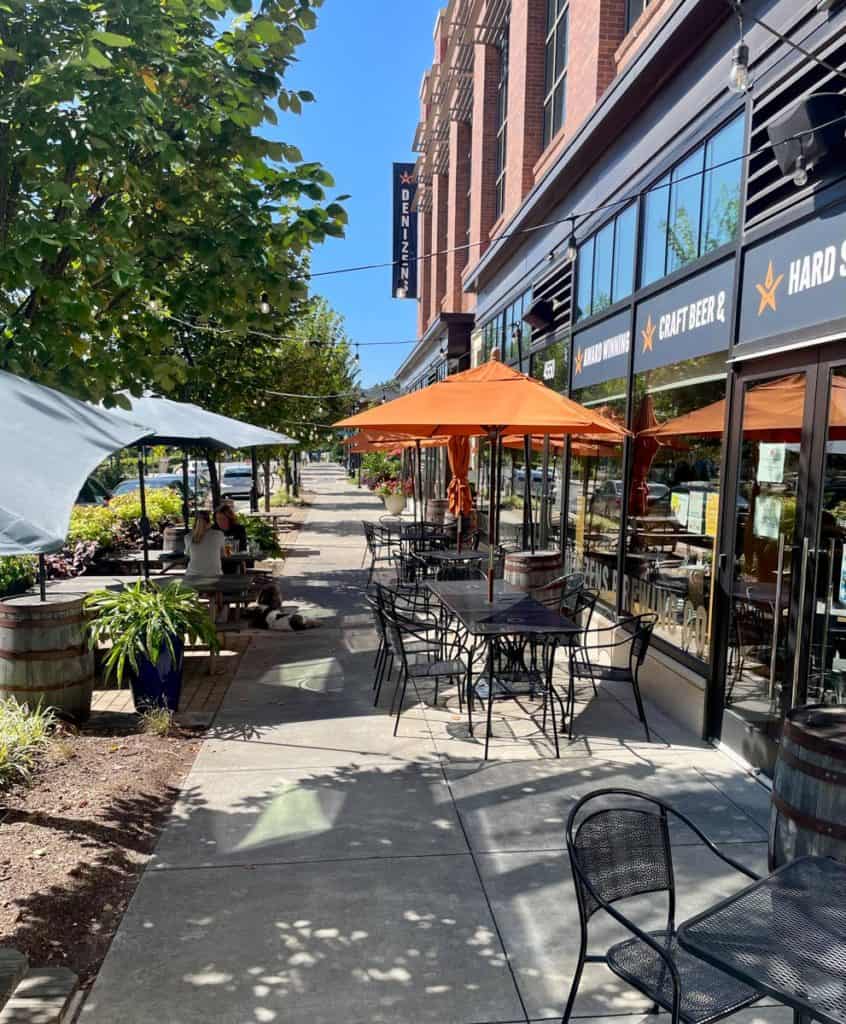 Denizens Brewing Co.
4550 Van Buren St
Riverdale Park, MD 20737
(240) 582-6817
"Established in 2014, Denizens Brewing Co is an award winning brewery owned and operated by Emily Bruno, Jeff Ramirez, and Julie Verratti. They expanded from their original home in Silver Spring to their Riverdale Park production brewery and taproom in 2019 where they are producing beers and hard seltzers for distribution throughout Maryland, northern Virginia, and DC. Their Riverdale Park taproom features 15+ of their beer and hard seltzer drafts, a full service craft cocktail and mocktail bar, a delicious food menu from their local in-house partner Catalyst Hotdogs, two semi-private event spaces, and access to their 9,000 square foot production brewery, viewable from the bar through a wall of windows. Their dog-friendly, plant-filled patio offers comfortable seating, umbrellas, and fire pits in the cooler months. "
16. Patriot Acres Farm (Queen Anne's County)
Patriot Acres Farm Brewery
1621 Millington Rd
Sudlersville, MD 21668
(410) 708-5424
"Patriot Acres Farm Brewery is a veteran owned and operated brewery located on Maryland's Eastern Shore. We employ hops and other ingredients from our 100 acre farm that has been in the family for over a century. Our goal is to provide our visitors good craft beer and an enjoyable atmosphere on a working farm. We continually rotate our craft beer offerings, so that our customers can visit regularly and find their new favorite craft beer."
17. (Somerset County) No Breweries with Outdoor Space
18. (St. Mary's County) No Breweries with Outdoor Space
19. Eastern Shore Brewing (Talbot County)
Eastern Shore Brewing
605 S Talbot St
St Michaels, MD 21663
(410) 714-1999
20. Antietam (Washington County)
Antietam Brewery
140 Western Maryland Pkwy
Hagerstown, MD 21740
(240) 513-4490
"Our ales are handcrafted in small batches using only the finest ingredients and freshest hops to ensure the highest quality and freshest beer available. Tour the brewery, and find out what makes us standout in the crowded craft brewery market. Antietam Brewery is dedicated to brewing consistently excellent, delicious and delightful beer. With the Antietam Battlefield and Antietam Creek in our backyard, and an illustrious history all around us, we wanted to make comforting boredom-crushing, delicious handcrafted ales, and that's why we're called Antietam Brewery."
21. Burnish Beer Co. (Wicomico County)
Burnish Beer Co.
2305 Northwood Dr Suite E
Salisbury, MD 21801
(443) 978-7320
"Burnish Beer Company is a craft brewery, bar, and restaurant located on the north end of Salisbury, Maryland. Come visit our taproom, where you can sit both inside and outside to enjoy our sixteen rotating beers on tap, wine, cocktails, and our full lunch and dinner menu. Our taproom offers a long 16-seater bar, over 30 tables, 8 large screen televisions, and 3 huge roll-up glass garage doors that open to our Biergarten."
22. Sinepuxent Brewing Company (Worcester County)
Sinepuxent Brewing Company
8816 Stephen Decatur Hwy
Berlin, MD 21811
(443) 513-3038
"We are a Maryland Farm Brewery nestled between Ocean City & Assateague Island. Our tasting room and brewery is located on our 17-acre farm. Family activities include goat feeding, cornhole, and access to our popular acai bowls & smoothies from Pablo's Bowls."
Finally, as you've probably gathered after reading this amazing list, Maryland's outdoor breweries are as diverse in the experiences they offer as they are in the beer that they create.
One thing is for sure, Maryland beer lovers are guaranteed a memorable blend of fresh air, great beer, and community vibes.
Plan a visit to one or more of the 'Old Line State's' breweries and take full advantage of our burgeoning craft beer scene while savoring the great outdoors.
Cheers to good company and excellent brews!
And as always, please drink responsibly!
For a list of breweries, distilleries and wineries in Frederick County Maryland, click on over to:
16 Best Breweries in Frederick, Maryland
Distilleries in Frederick, Maryland
14 Best Wineries in Frederick, Maryland