This post is sponsored by Tessemae's All Natural in conjunction with Mom It Forward Blogger Network, and I have been compensated for my participation. All opinions are my own.
Summers are for salads!
But for me, back in the day, eating a salad usually consisted of boring iceberg lettuce, tomatoes, and onions, all drowning in a heavy, fattening dressing containing a bunch of unnatural ingredients.
It appeared to be healthy, but it was fat laden and nutrient poor.
Nowadays, the whole idea of what a summer salad looks like has changed for the better!
Not only are salads becoming healthier and more satisfying, but salad dressings are totally stepping up to the salad plate and making it count as part of a healthy eating regimen.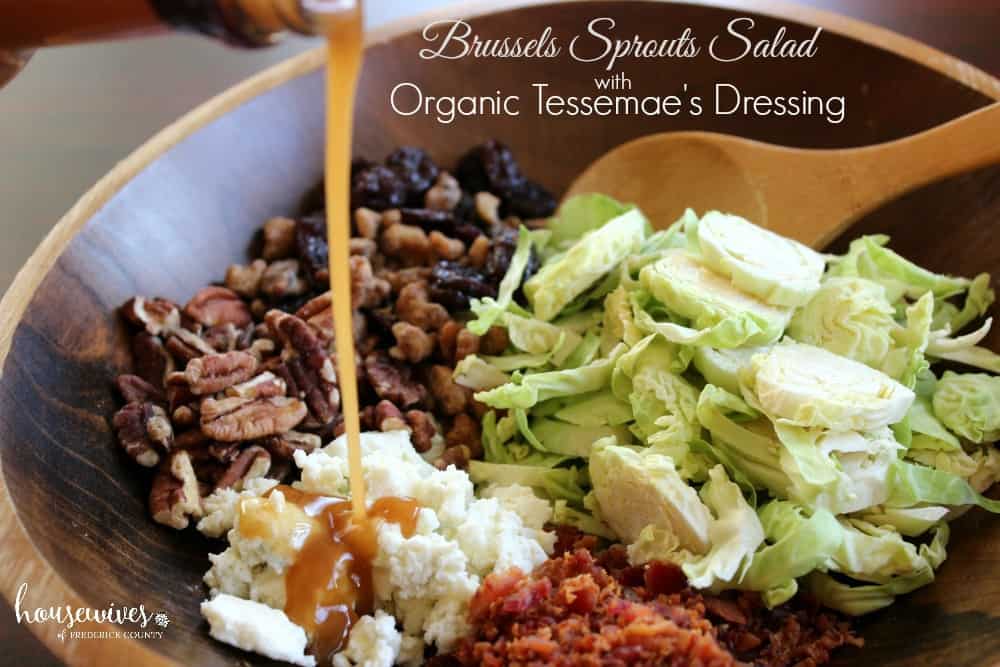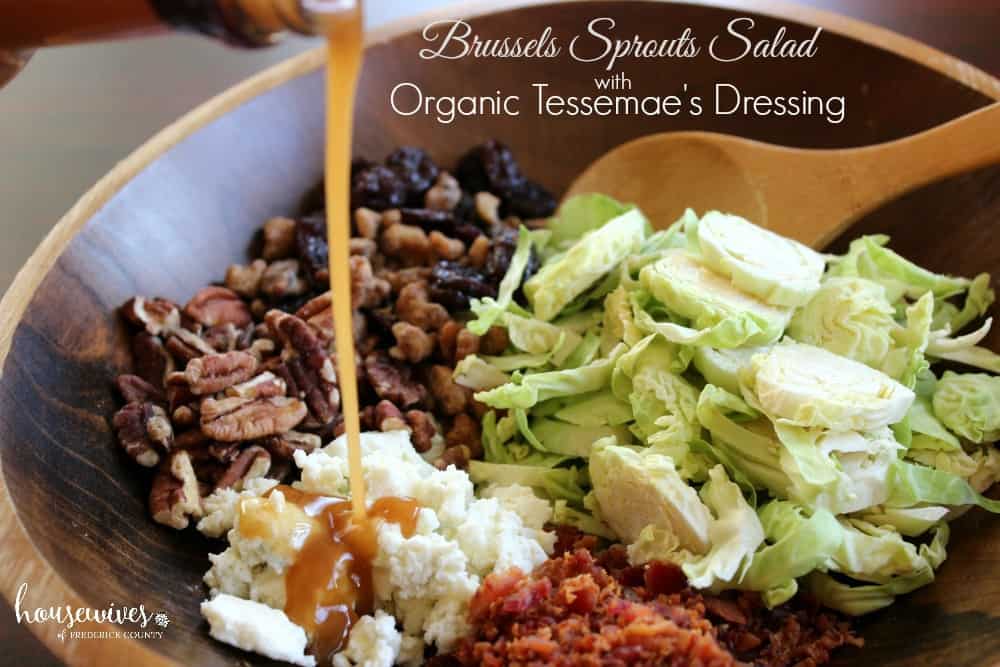 Brussels Sprouts Salad with Organic Tessemae's Dressing
Cue in Tessemae's All Natural selection of 25 organic dressings, marinades, and condiments.
Read on to get a 10% coupon code on your Tessemae's purchase from their website!
Tessemae's All Natural was started in 2009 in Annapolis, Maryland by the Vetter Brothers. They used a simple recipe created and used by their mom throughout their childhood.
Their goal? Healthy eating, healthy living, and simple & delicious food made with real, whole food sourced ingredients.
They're dressings, marinades and condiments are certified USDA organic, gluten free, non gmo, vegan Whole30 approved and contain no added sugar, thickeners, or additives.
I was given 4 bottles of Tessemae's All Natural Dressing & Marinade to try out for myself.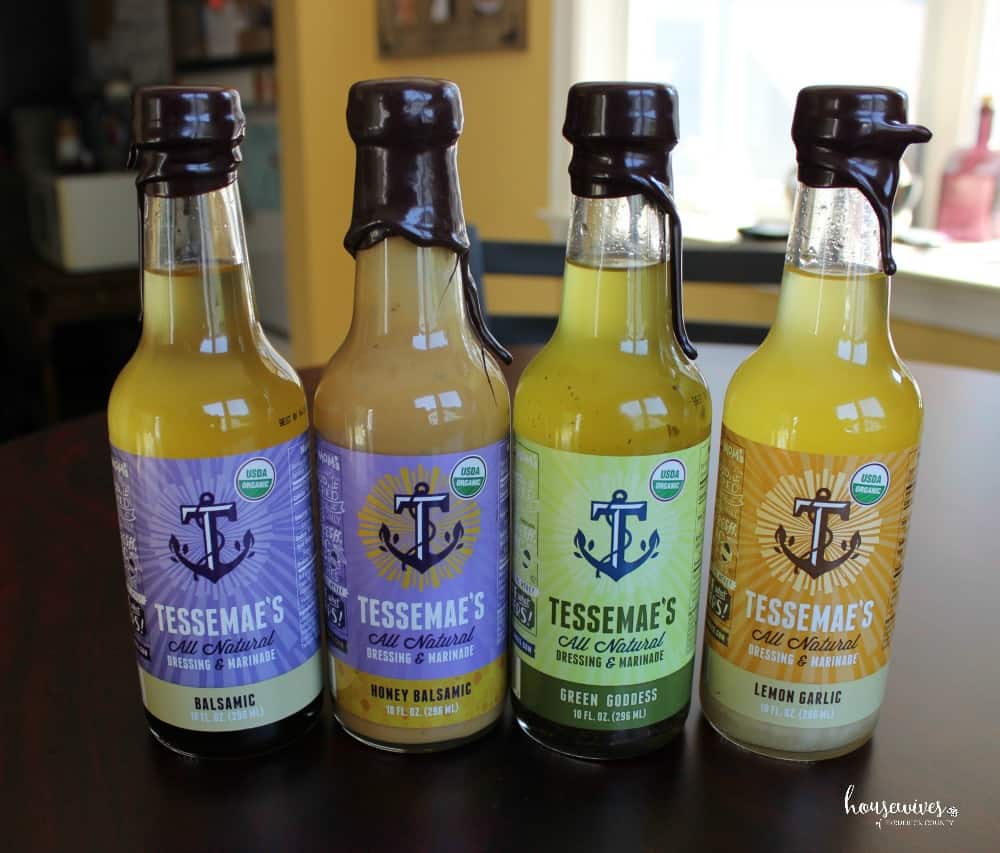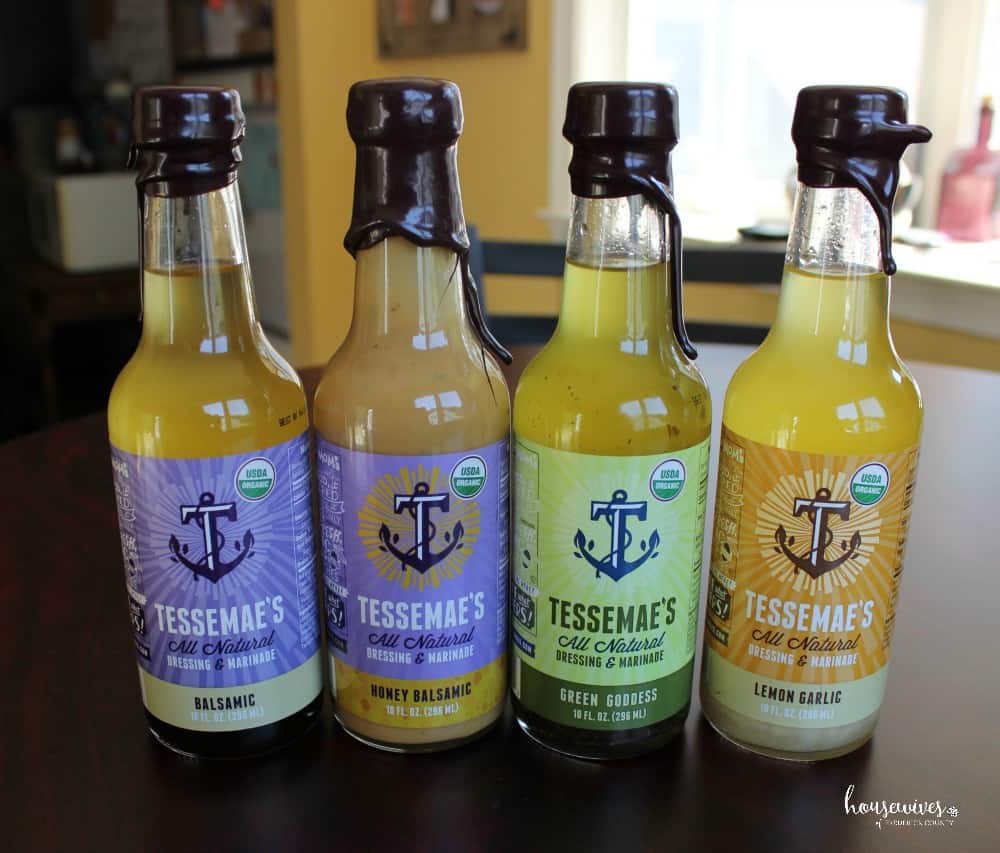 During the summer months our family loves to fire up the grill and enjoy a good meal with a healthy summer side salad.
On this particular evening, we decided to marinate salmon with Tessemae's All Natural Balsamic Dressing & Marinade and cook it on the grill.
I also used the same dressing for my Brussels Sprouts Salad.
This salad has a very short list of ingredients and is super easy to make.
BUT it packs a big punch with nutrients, including the Tessemae's dressing I added to it.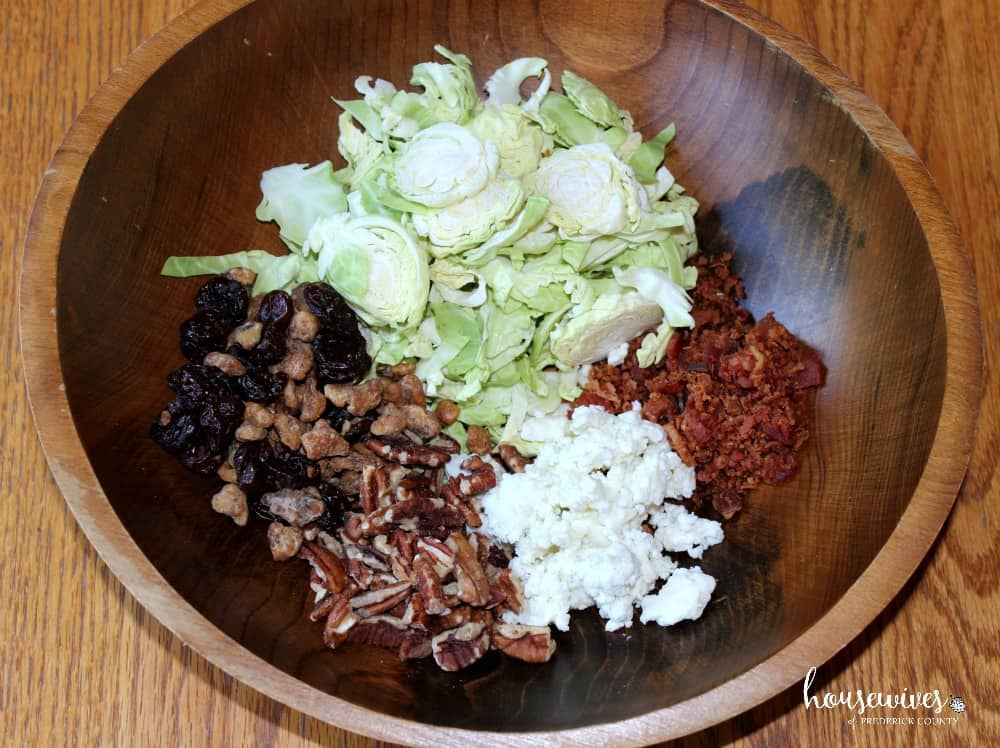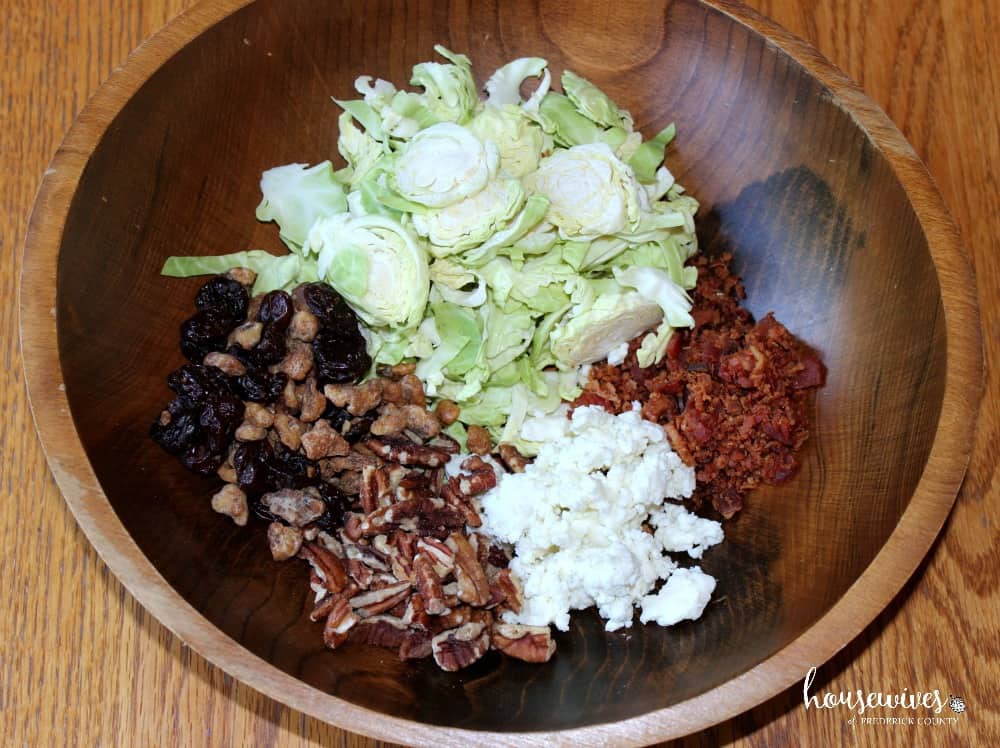 Brussels Sprouts Salad Recipe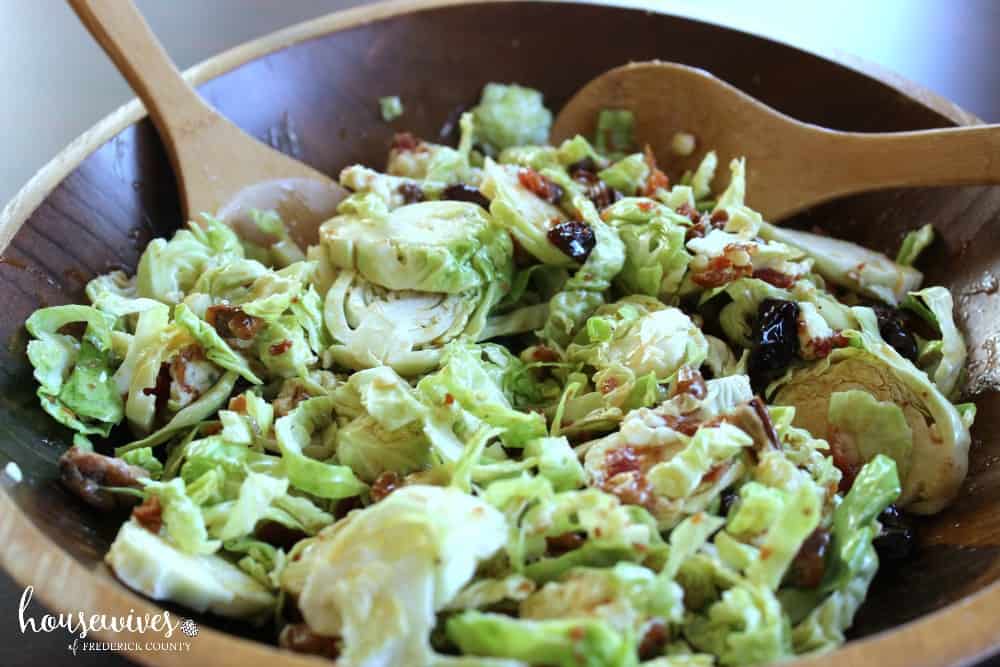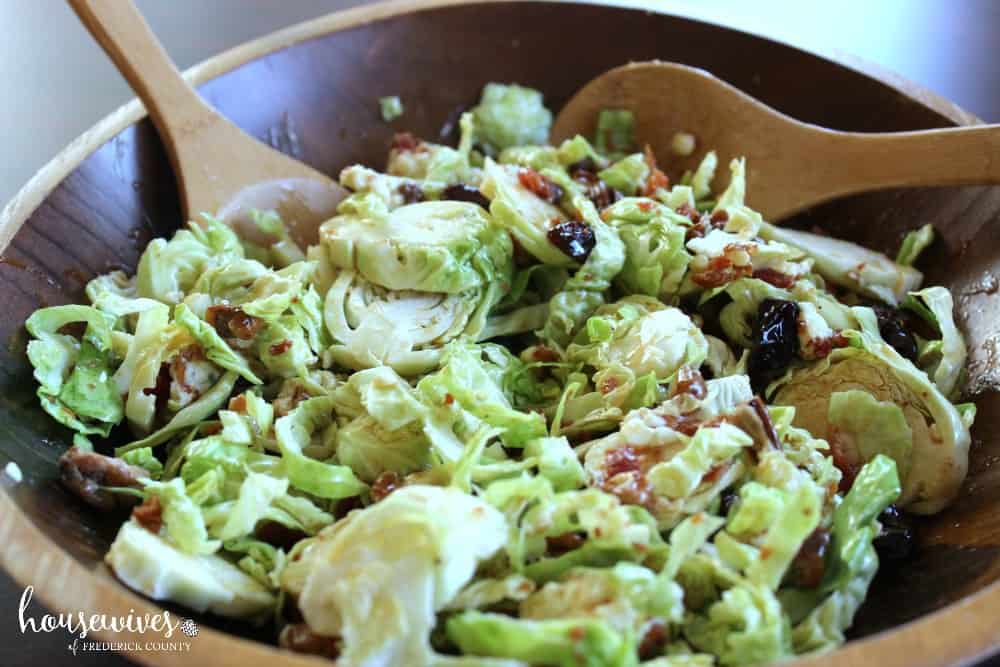 Like I said, this recipe is super easy to make.
I bought the brussels sprouts already sliced, the bacon bits already cooked and crumbled, the crumbled blue cheese from my grocery store's cheese department, and dried cherries and pecans.
There are so many ways you can switch up the ingredients to fit your taste and dietary needs.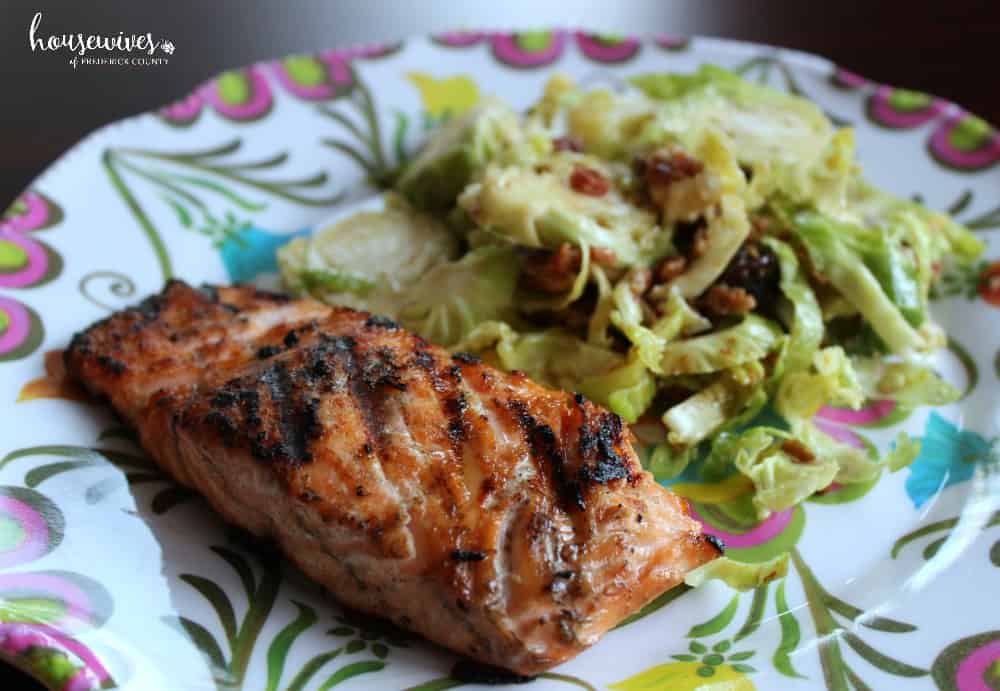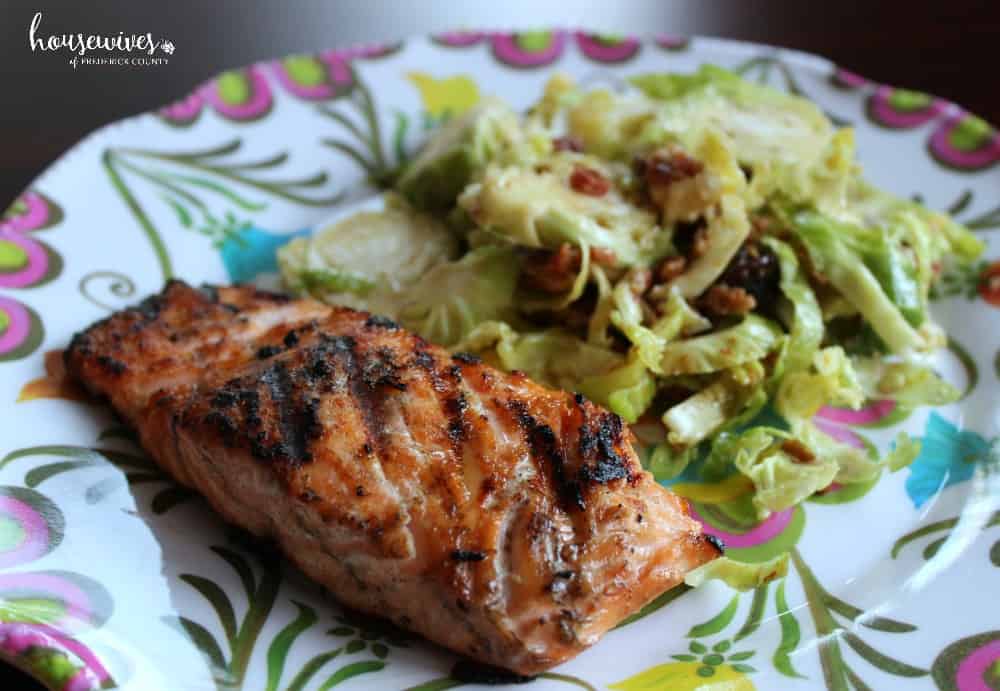 I served the marinated grilled salmon with the brussels sprouts salad and some sliced, oven-heated italian bread.
Tessemae's All Natural Dressing & Marinade was a big hit with my family.
Not only is it super fresh and delicious, but knowing that it contains real ingredients and no preservatives made our meal so much healthier for us.
Next up, I'm going to try out their Green Goddess Dressing & Marinade. Then the Honey Balsamic and Lemon Garlic.
For a 10% discount off of your Tessemae's All Natural dressings, marinades, and condiments order, go to Tessemae's website and use coupon code: TesseLove.
What's your favorite summer salad recipe?
Bon Appetit!

Pam is married and has 1 son – a middle-schooler in his teen years. She followed Terri to Frederick in 1999. She absolutely loves going to yard sales and estate sales and finding hidden treasures.
read more...