This chicken with mushrooms recipe will make you feel like you're eating in the finest of restaurants!
As a matter of fact, one of my favorite restaurants inspired me to make this recipe!
Chicken with Mushrooms & Creamy Brandy Sauce
Back in the day, my family and I used to frequent a restaurant in Gaithersburg, Maryland called The Golden Bull.
It had been there for decades and was one of those 'special occasion' restaurants.
Needless to say, every time I went there, I ordered their Chicken Phoenix dish.
It was my favorite dish on their menu!
The ingredients were:
Sauteed boneless chicken breast
Sun-dried tomatoes
Artichoke hearts
Mushrooms
Walnuts
Brandy cream sauce
Every time I ate this dish, it totally tantalized my taste buds.
There was just something about the combination of these ingredients that made this recipe so mouth-wateringly delicious!
Sadly, the restaurant closed their doors in 2017.
I told myself that I have to re-create this Chicken Phoenix recipe at home!
As a matter of fact, I did attempt to make it a few years ago, but I failed miserably.
However, with a little bit more confidence and a lot more motivation, I decided to try it again.
And this time, it was a success!
How to Cook Chicken with Mushrooms
There are many ways you can cook chicken with mushrooms:
On the grill with skewers as shish kebobs.
Baked in the oven.
On the stove top.
For this particular recipe, I decided to cook it on the stove top in order for the chicken to get that sauteed, crispy outside and tender, juicy inside.
Chicken with Mushrooms Step-by-Step Instructions
Step 1: Gather Your Ingredients
First, gather your ingredients.
In this case you'll need a bottle of brandy.
We're not big drinkers in our house, so I asked my husband to swing by the liquor store to pick some up.
This recipe only calls for 1/3 of a cup, but a bottle of brandy stays good for at least a year and I know I'll be making this recipe often.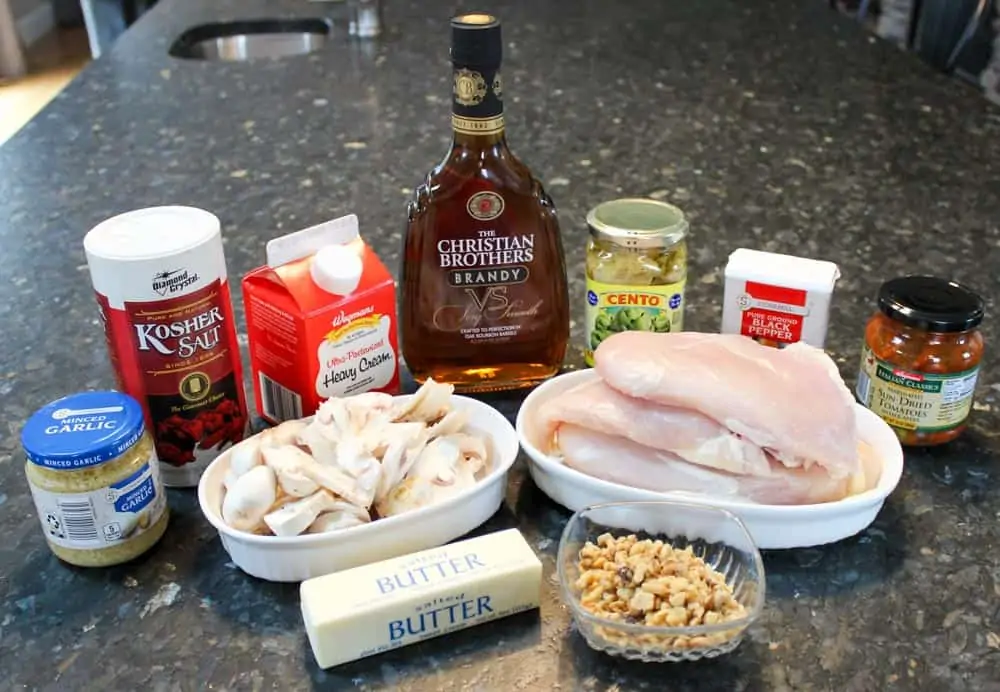 Step 2: Pound the Chicken Breasts
Second, pound your chicken breasts with a kitchen mallet/meat tenderizer to get them thinned out and at an even thickness.
This is an important step because if you don't do this, the chicken will cook unevenly in the pan which can cause it to be undercooked inside.
To pound chicken, I just use a cutting board, a sheet of parchment paper, and a kitchen mallet.
Place one breast at a time on top of the parchment paper and then fold it over.
Then use the mallet to pound the chicken from the center out to the ends until it is at the desired thickness.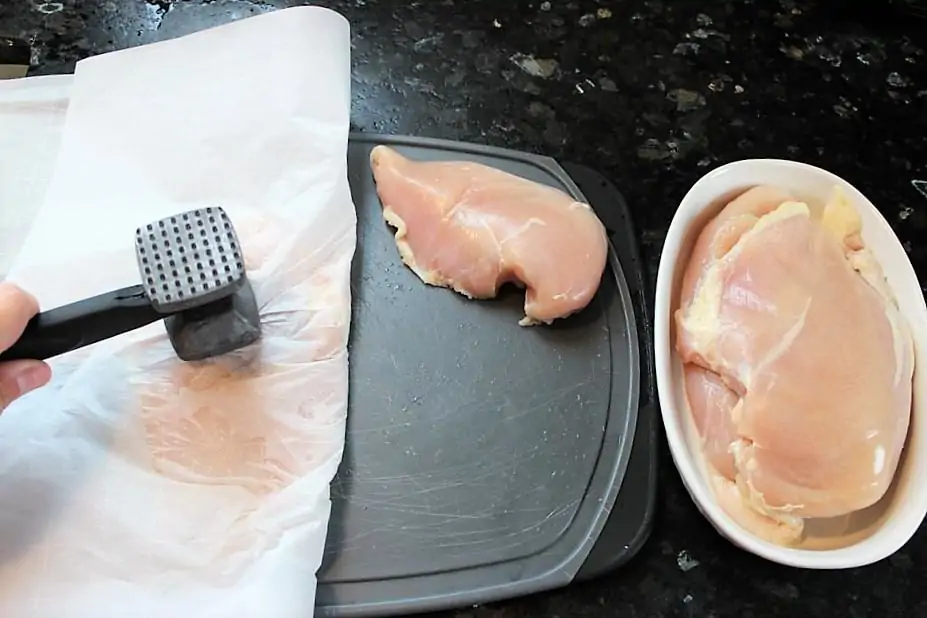 Step 3: Cook Chicken Breasts in a Large Skillet
My recommendation is to use a skillet that will fit all 4 of your chicken breasts at one time.
I had to cook 3 chicken breasts, 8 minutes on each side, set them aside, and then cook the last chicken breast for another 8 minutes on each side.
Therefore, to save yourself 16 minutes, get a larger skillet like this nice 14″ Rachael Ray skillet!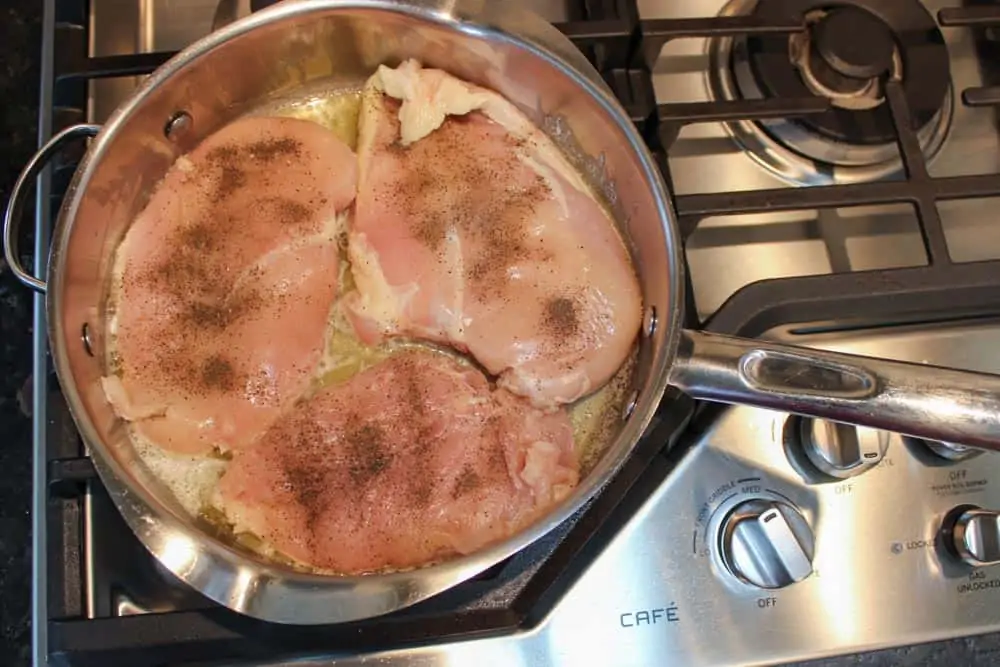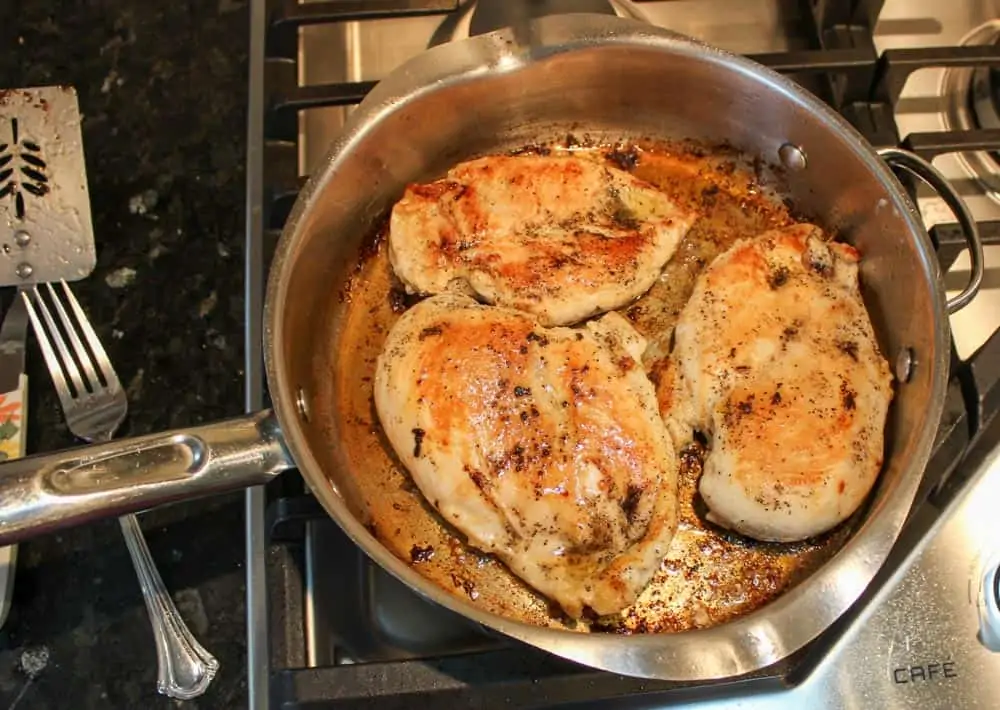 Step 4: Saute Mushrooms
Mmm! Love me some sauteed mushrooms!
And it only takes about 3 minutes to get them a nice golden brown without overcooking them.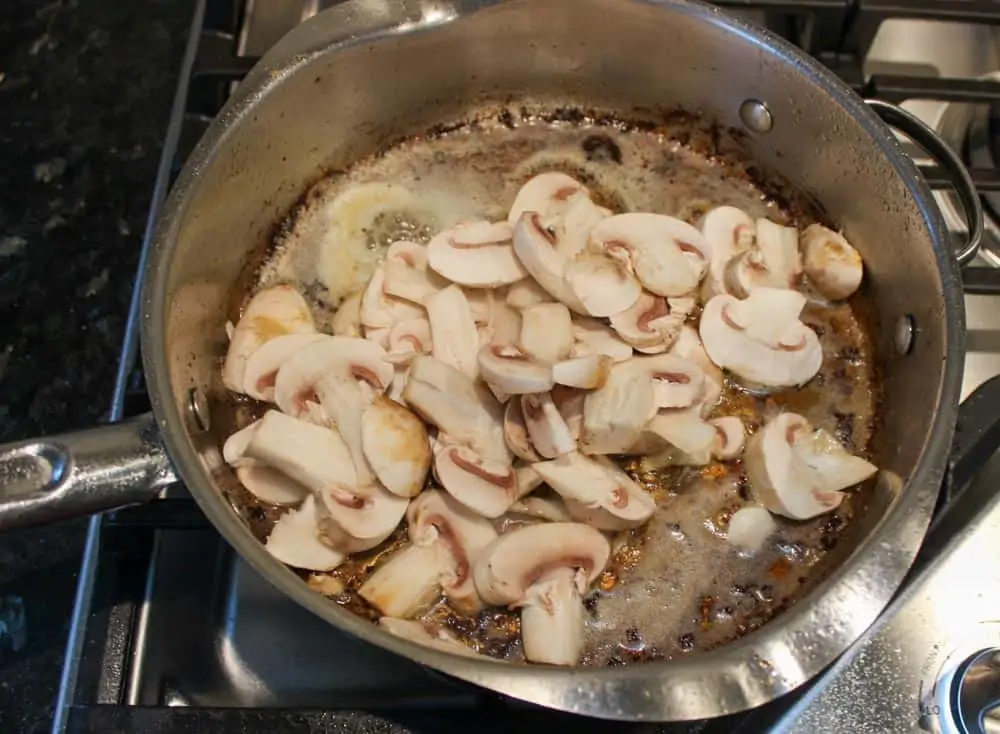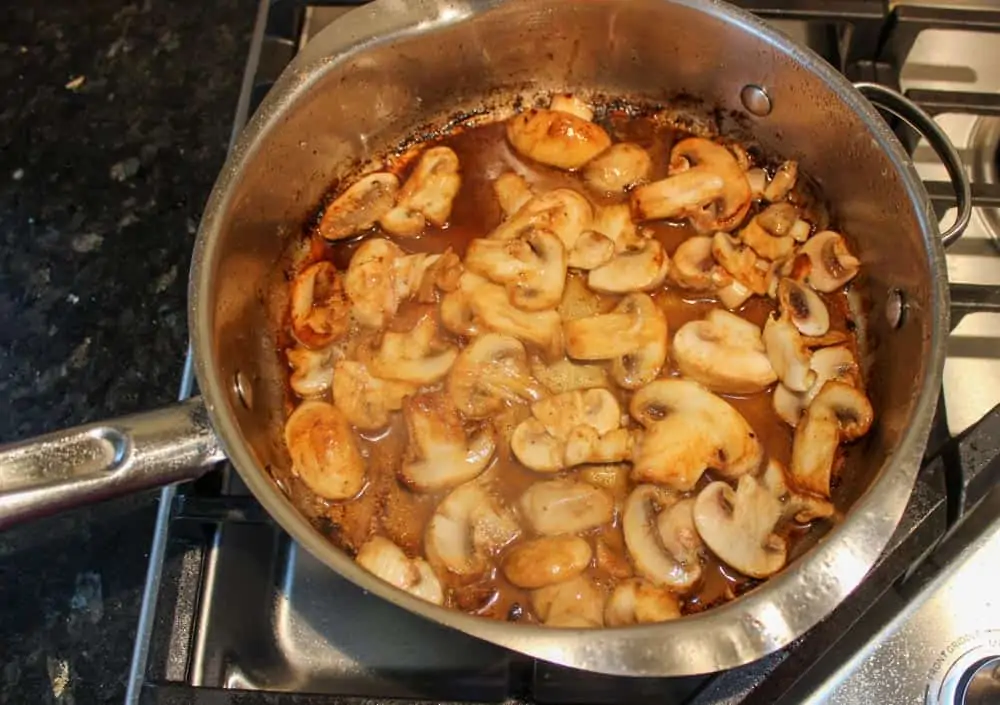 Step 5: Make Creamy Brandy Sauce
Add your brandy and minced garlic to the skillet and cook over medium heat until the brandy has been reduced by half.
Then add your butter, heavy cream, and salt & pepper and lightly simmer, using a whisk to stir it, for around 4 minutes.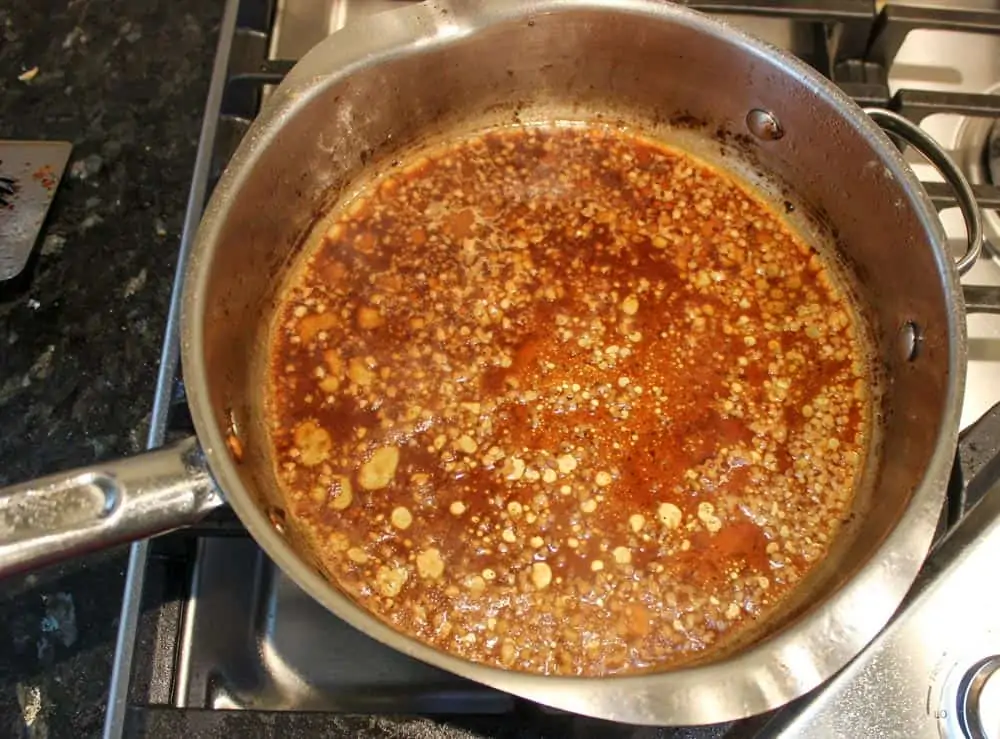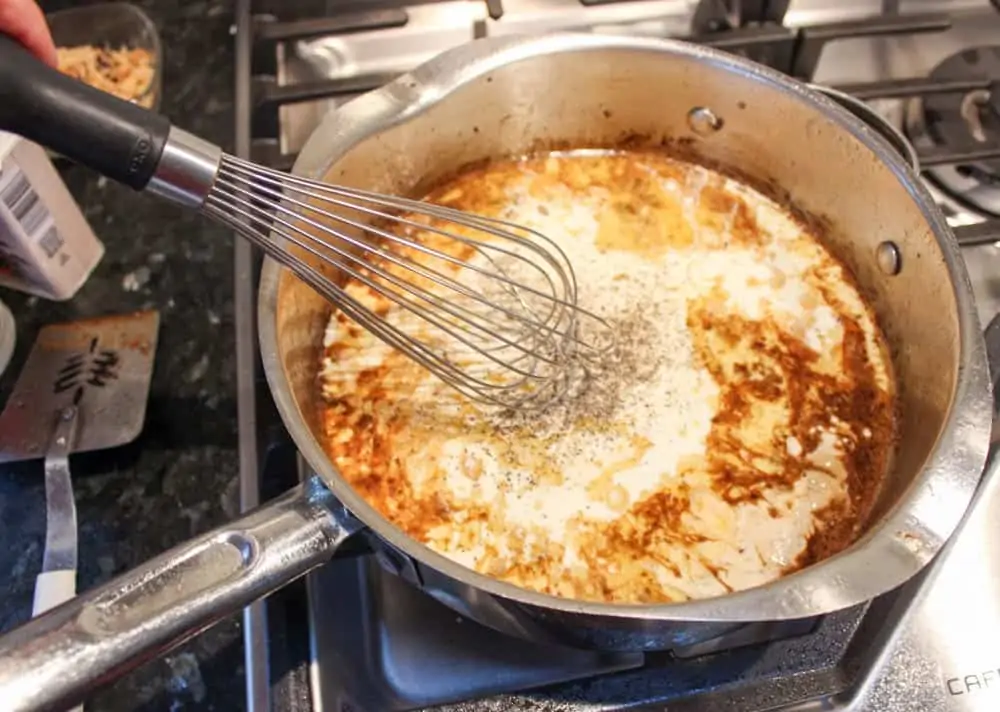 Step 6: Add Mushrooms, Sun-Dried Tomatoes, Artichoke Hearts, & Walnuts to the Sauce
Finally, add the sauteed mushrooms, sun-dried tomatoes, artichoke hearts, & walnuts to the creamy brandy sauce and mix it all together.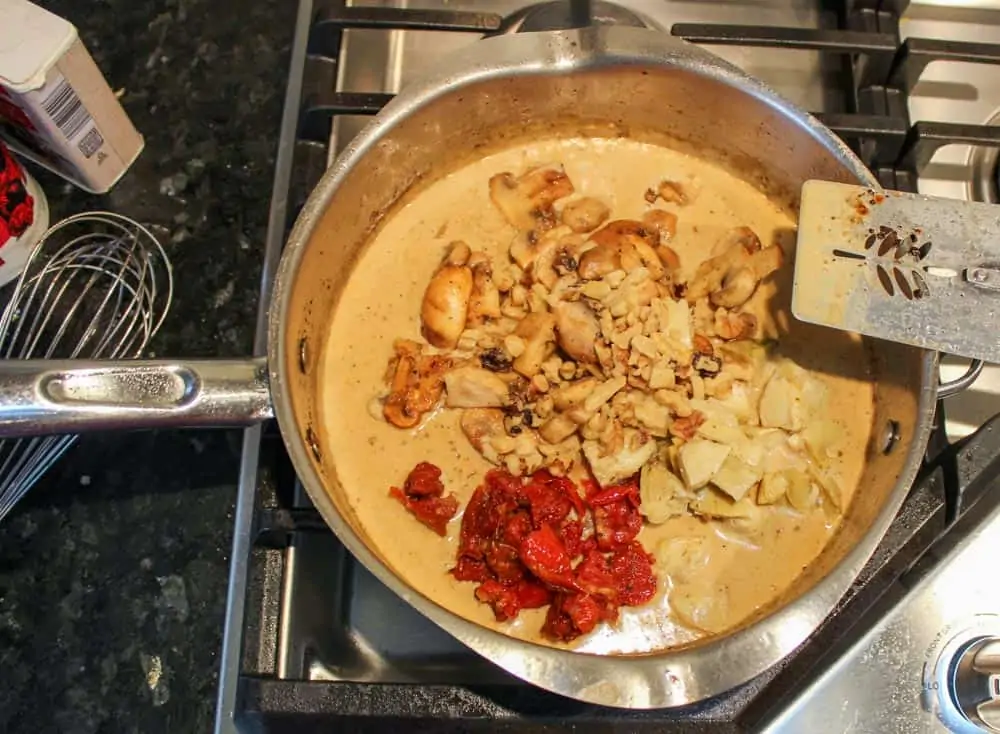 Once the sauce is mixed well, add the chicken breasts back to the pan and cover them with the sauce.
Then, simmer for about 2 more minutes and it's ready to serve!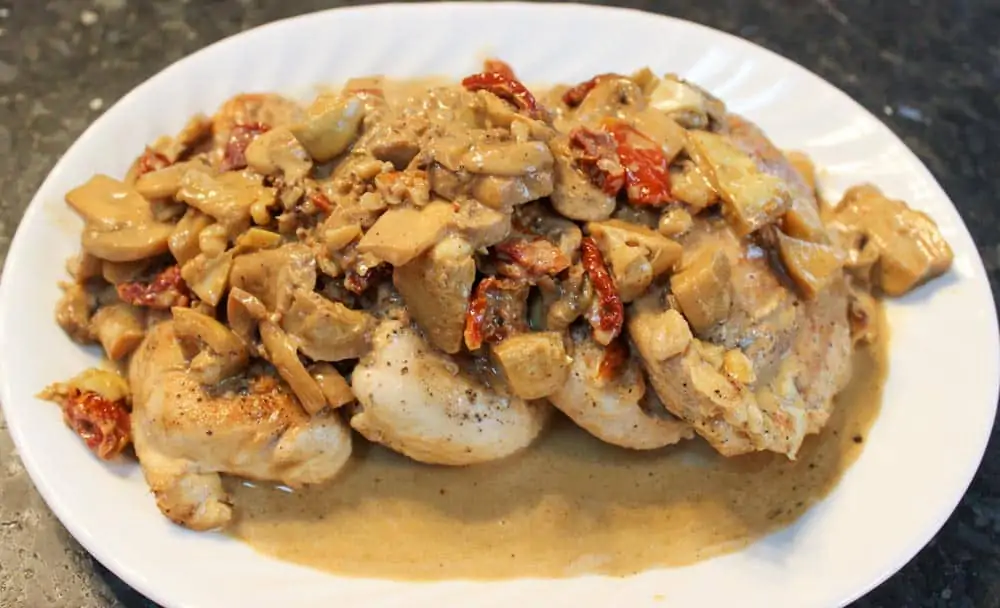 How It Turned Out
I am ecstatic to say that it turned out amazing!!
It brought me right back to the Golden Bull savoring every last bite of my Chicken Phoenix!
The only difference was that I didn't have to pay a big bill at the end of my dinner.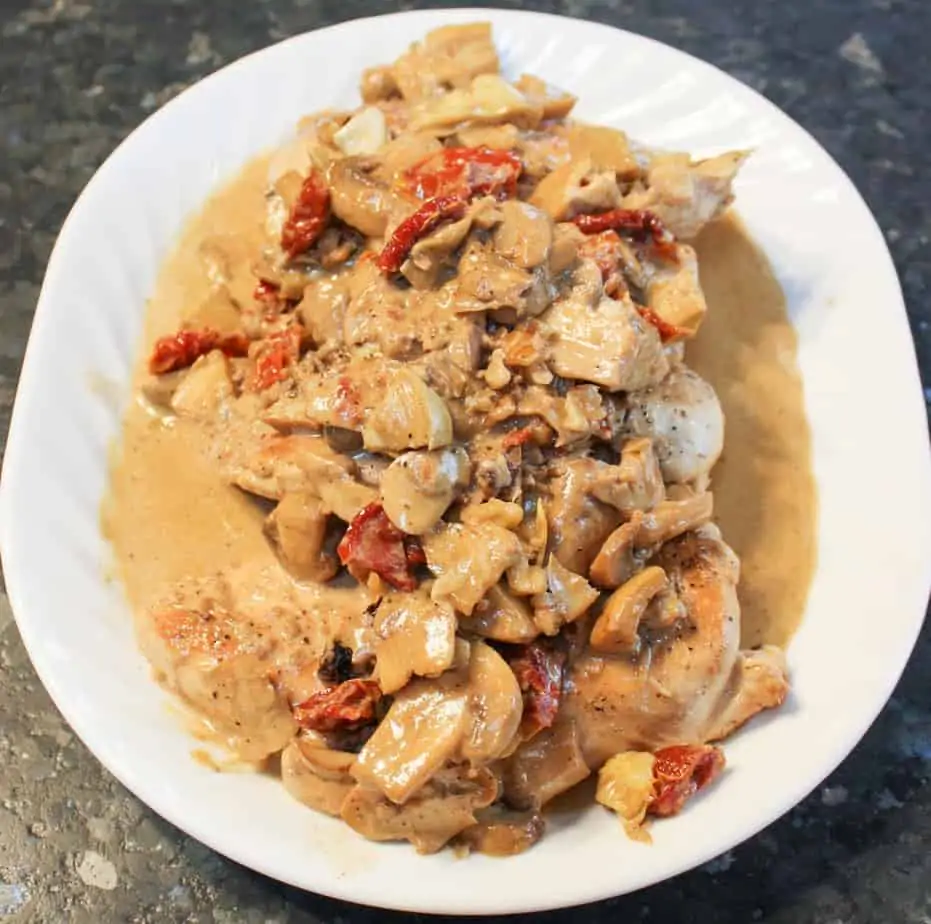 My teenage son surfaced from his room when I told him dinner was ready and he looked at it and said "Wow! This looks so gourmet!"
I told him he could scrape off the tomatoes, mushrooms, and artichoke hearts and just eat chicken.
But, surprisingly, being a former super picky eater, he ate it all, artichoke hearts and everything!
AND he went back for seconds!
My husband love it too!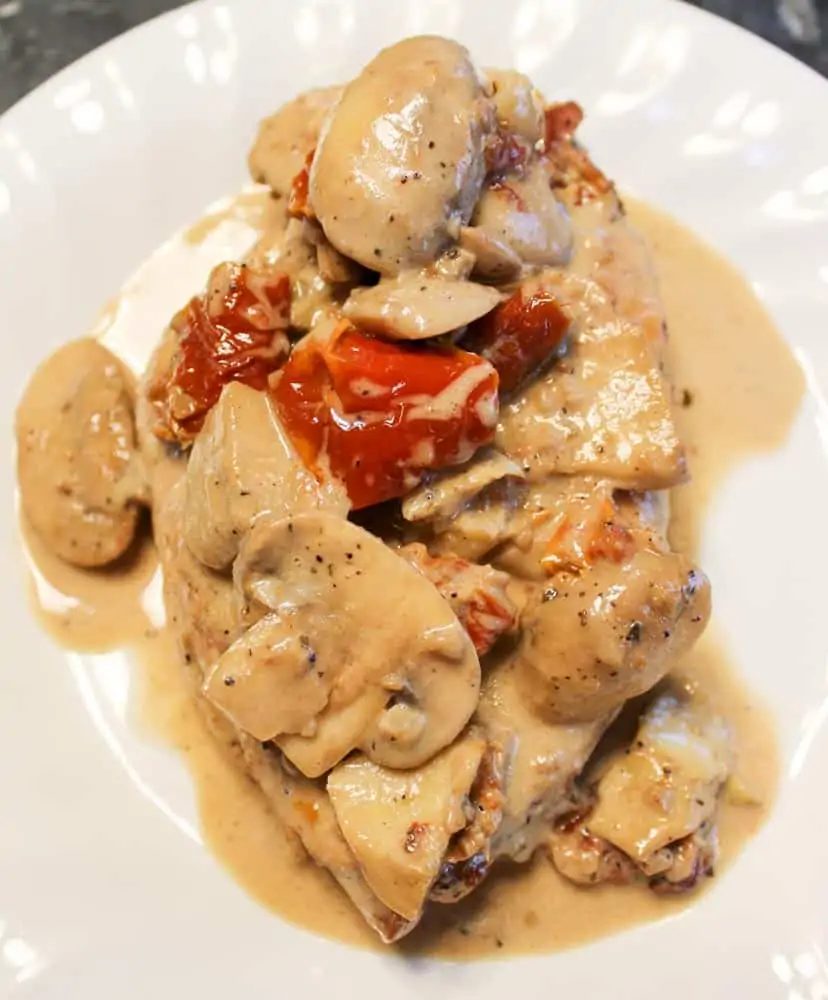 I'm telling you, the combination of the creamy brandy sauce with the rest of the ingredients on top of the chicken breast make for a delicious entree!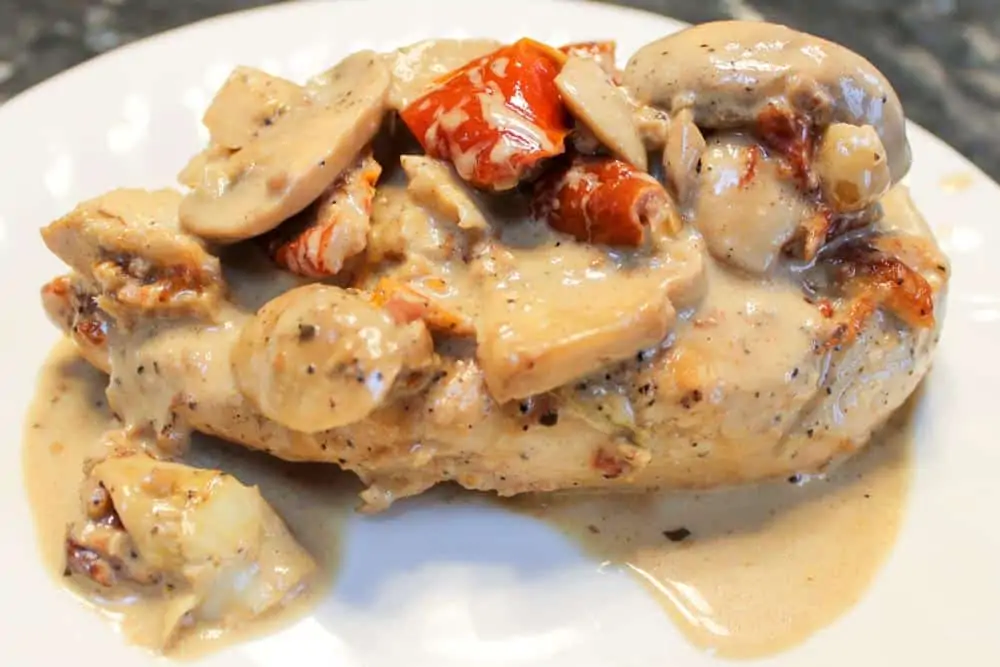 Chicken with Mushrooms & Creamy Brandy Sauce Recipe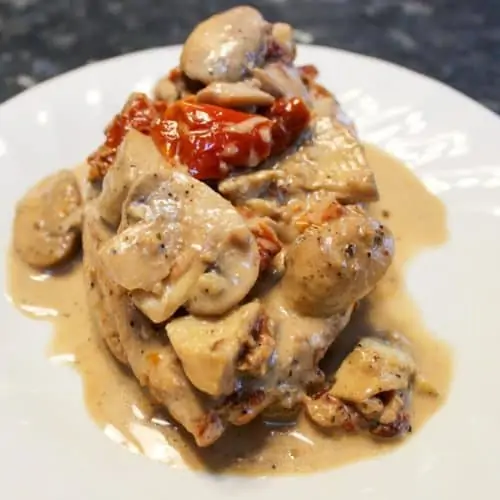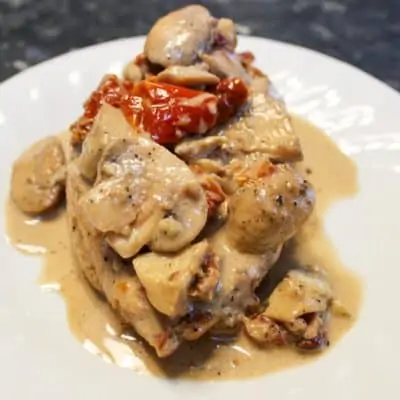 Chicken with Mushrooms & Creamy Brandy Sauce
A delicious chicken entree with sauteed mushrooms, sun-dried tomatoes, artichoke hearts, walnuts, & a creamy brandy sauce.
Ingredients
4

Chicken Breasts, boneless, skinless

2

cups

Mushrooms, sliced

⅓

cup

Brandy

1

tbsp

Garlic, minced

6

tbsp

Butter

¾

cup

Heavy Cream

Salt & Pepper, to taste

¼

cup

Sun-Dried Tomatoes, cut into bite size pieces

¼

cup

Artichoke Hearts, cut into bite size pieces

½

cup

Walnuts, chopped
Instructions
Pound chicken breasts so that they're approximately 1/2 inch thick.

Season chicken breasts on both sides with salt & pepper.

Melt 2 tablespoons butter in large skillet and add chicken breasts to pan.

On medium to medium-high heat, cook chicken breasts for approximately 8 minutes on each side until juices run clear and they are fully cooked on the inside and golden brown on the outside.

Remove chicken from skillet and set aside on a large plate with tin foil tented over top to keep it warm.

Add 2 tablespoons of butter to skillet and add sliced mushrooms. Saute over medium heat for 3 minutes or until golden brown.

Remove sauteed mushrooms and set aside.

Add brandy and minced garlic to skillet over medium heat and scrape up the browned bits. Cook for 4 minutes or until the brandy has been reduced by half.

Add the last 2 tablespoons of butter to the brandy mixture and stir over medium heat until the butter is melted.

Add the heavy cream, salt & pepper to the brandy mixture and use a whisk to combine all ingredients. Simmer for 4 minutes or until the sauce has thickened.

Reduce heat to medium-low and add the mushrooms, sun-dried tomatoes, artichoke hearts, & walnuts to the brandy sauce and mix well.

Then add the chicken breasts and spoon the sauce over them while simmering for 2 additional minutes.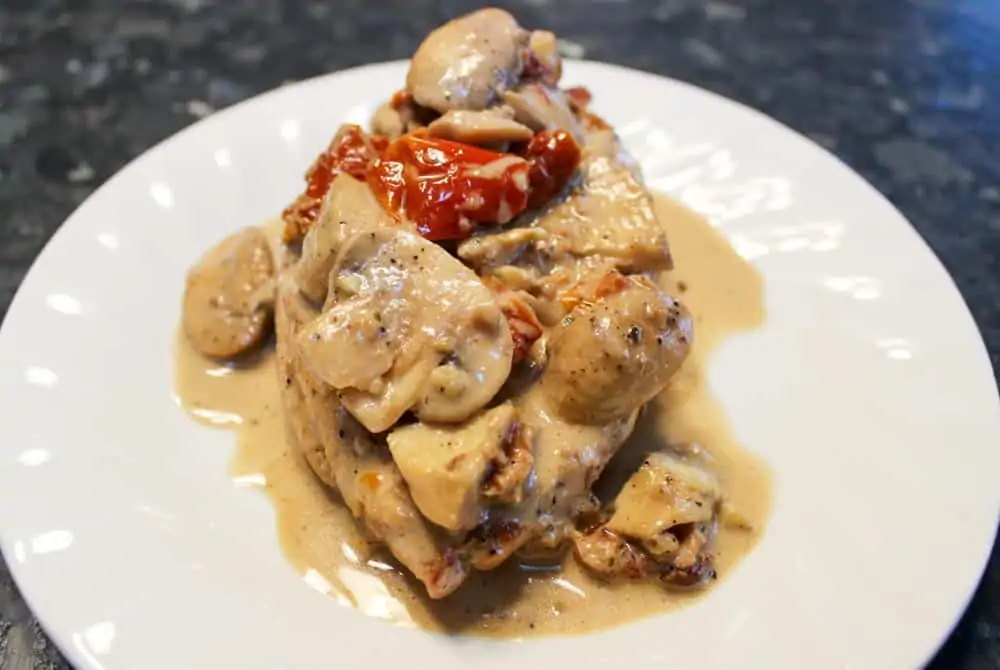 So, the next time you're in a what-the-heck-am-I-going-to-make-for-dinner rut, print out this recipe and try it out for yourself.
I promise you will love it as much as I do!
For more delicious dinner entree recipes, click on over to:
Lamb Chops with Mint and Shallot Sauce
Blackened Tilapia with Radish & Cucumber Salsa