When searching for the best restaurants in Frederick Md, getting personal word-of-mouth recommendations makes a huge difference!
Because, before we head out to spend our hard earned money, we want to make sure we're going to get great food for great prices!
So, I asked my wonderful followers in the Housewives FB page as well as the Everything Frederick FB group members, and I got all the answers I needed.
Best Restaurants in Frederick Md
For years, we've been polling our readers asking them "Where's the best restaurant to get ______?"
Sometimes we get crickets, but other times we get a ton of extremely passionate answers.
So we decided we had to put all of our 'best of' restaurant posts together into one resource in order to make it easier for you to pick and choose where you'll dine tonight!
In addition, to make it even easier, we've categorized our list by the type of cuisine, and even the type of experience, served up at these Frederick, Maryland restaurants!
So, here it is, in no particular order.
We will update this post whenever we put together more 'best of' articles.
With this in mind, be sure to let us know in the comments what you would like to see on this list and we will make it happen!
1. Best Breakfast in Frederick Md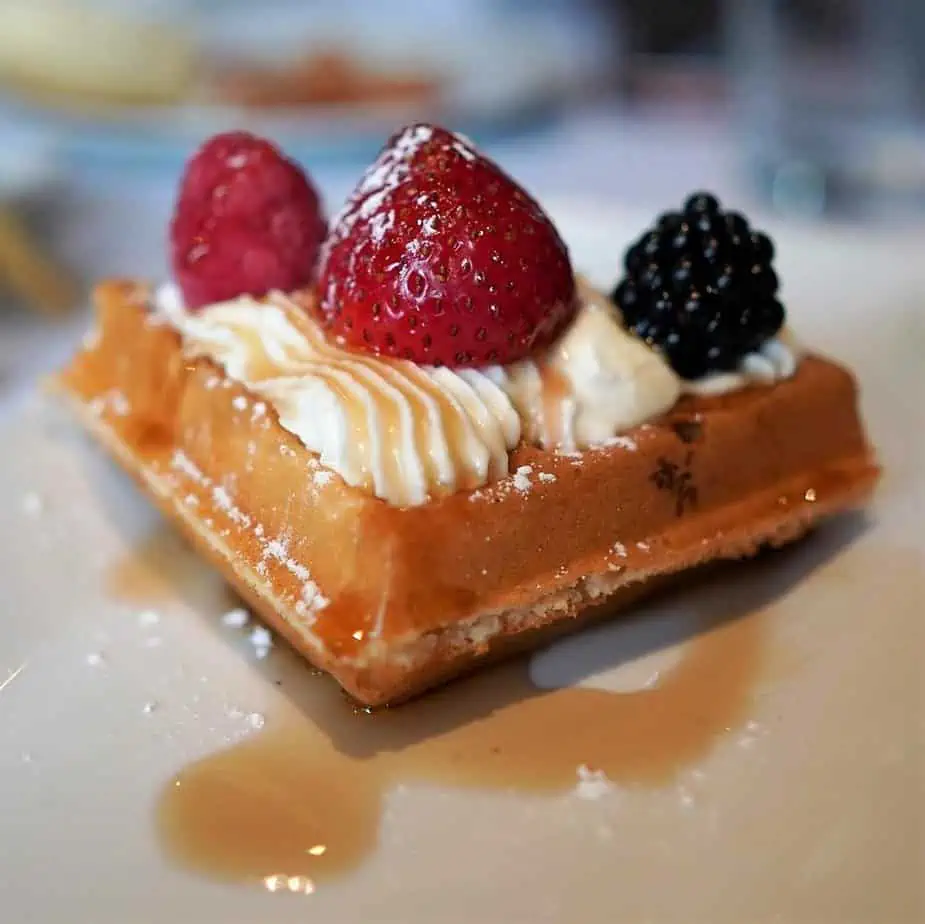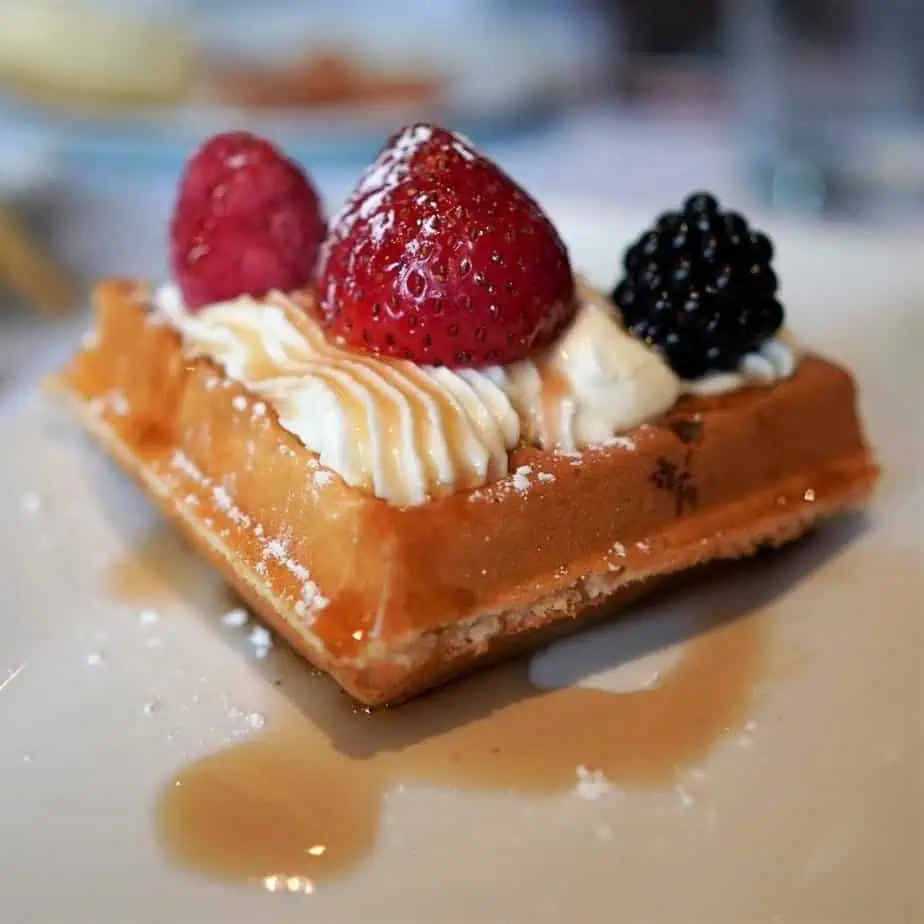 Click here for our list of the top 25 best breakfast restaurants in Frederick Md!
We all know that breakfast is the most important meal of the day.
However, I don't know about you but I get tired of eating cereal or pop tarts here at home.
Therefore, it's good to know the best breakfast restaurants in Frederick Md to really treat yourself to some amazing food!
One of the restaurants on this list, Showroom (formerly Family Meal), has a very interesting claim to fame!
It is run by someone you may have heard of before: Chef Bryan Voltaggio, an American celebrity chef, restaurateur, and author.
Not only is he a Top Chef alum, but also he was a semi-finalist for the James Beard award.
Clearly, you need to check out Showroom and his other Frederick Md restaurant Thacher & Rye (formerly VOLT).
I have not been to Thacher & Rye yet, but I hear they have delicious food!
Thacher & Rye is located in a beautiful old 19th century brownstone mansion; one of the many historic buildings in Downtown Historic Frederick.
2. Best Restaurants in Frederick Md – Steak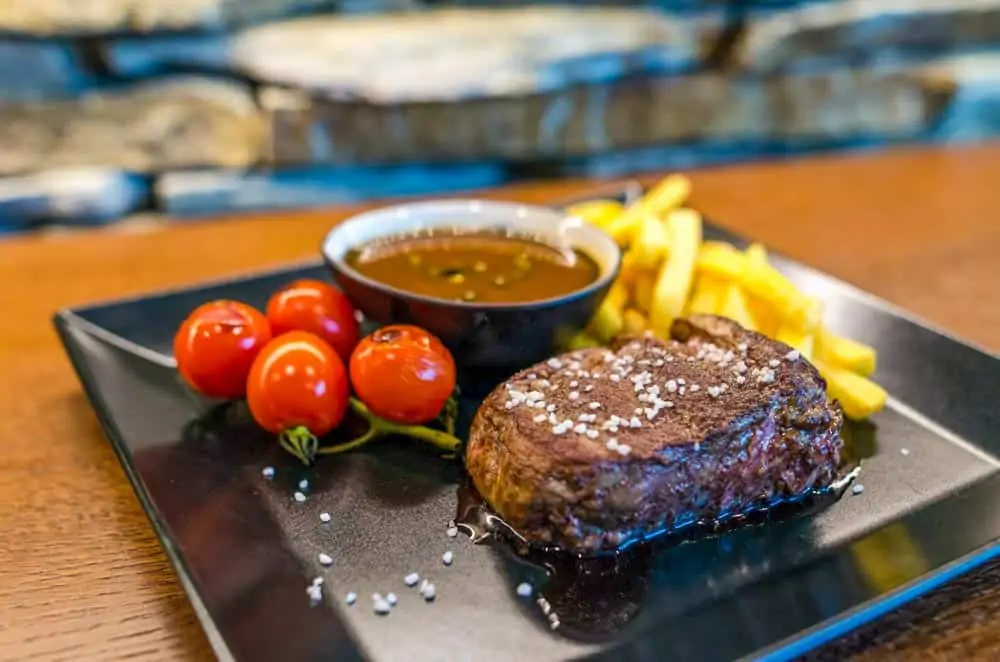 We put together this list of the Top 14 Best Steak Restaurants!
When it comes to steak, it's got to be a good steak, cooked just the way you like it! Right?
One of my all-time favorite restaurants on this best steak list is Red Horse Steak House!
I was 5 years old the very first time I dined at this iconic Frederick restaurant.
Needless to say, I have been going to the Red Horse for a long time!
SO many great memories as a little kid with my family, riding all the way from College Park, Md to eat at the Red Horse Inn.
I always couldn't wait to see that iconic red horse sitting proudly up high for all to see in front of the restaurant.
Another local favorite restaurant for a great steak (included in our list) is the super popular Monocacy Crossing Restaurant.
3. Best Italian Restaurants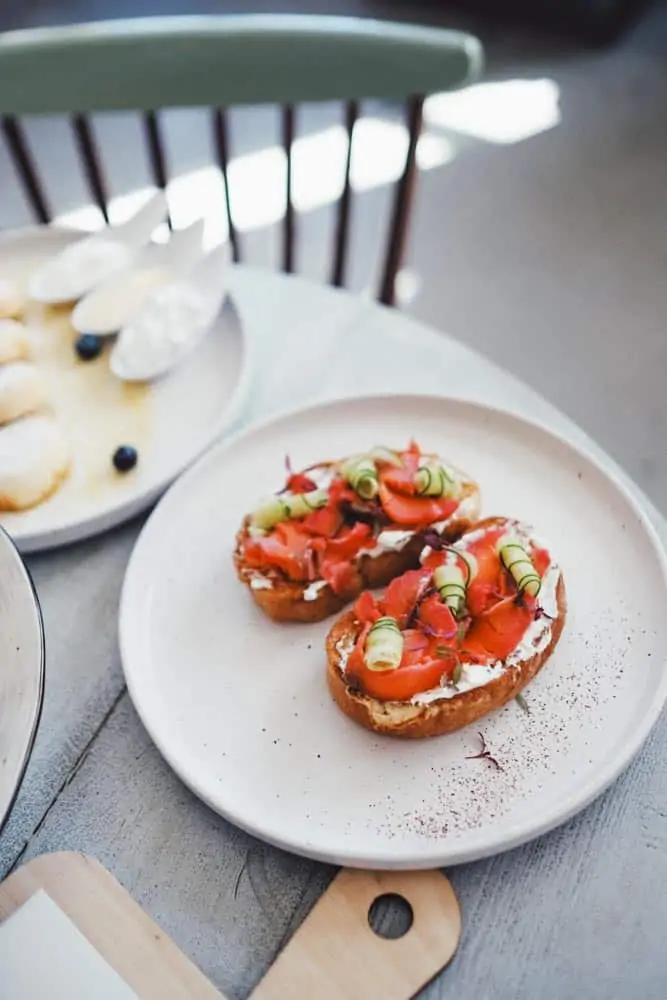 Here's our list of the 8 Best Italian Restaurants in Frederick, Md.
When it comes to Italian fare, people have very strong opinions as to what's authentic Italian and what's not!
So, getting word-of-mouth opinions is of utmost importance.
A great Italian place that we love to go to, with excellent food, is Manalu.
Every time my son gets a good report card or wins an award at school, his celebratory dinner choice is always Manalu.
4. Best Restaurants in Frederick Md – Mexican & Latin-Inspired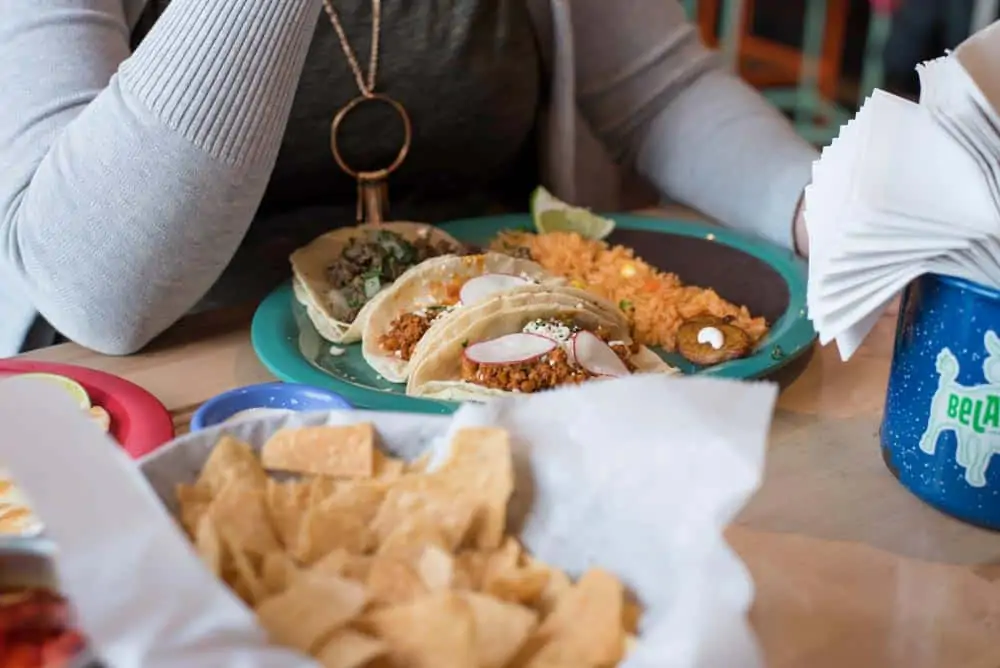 Here's our updated list of The Top 10 Best Latin-Inspired & Mexican Restaurants!
Needless to say, Mexican cuisine is another cuisine that our Frederick County foodies are extremely passionate about!
So much so, that we've had some readers get pretty upset over who made the list and who didn't.
Therefore, we always make a point to update our lists whenever needed in order to keep them relevant and accurate.
The best place that we enjoy going to is Santa Rosa!
Santa Rosa serves delicious, authentic Salvadorian cuisine with very reasonable prices!
Also, we LOVE Cafe Bueno!
5. Where To Get The Best Hot Dog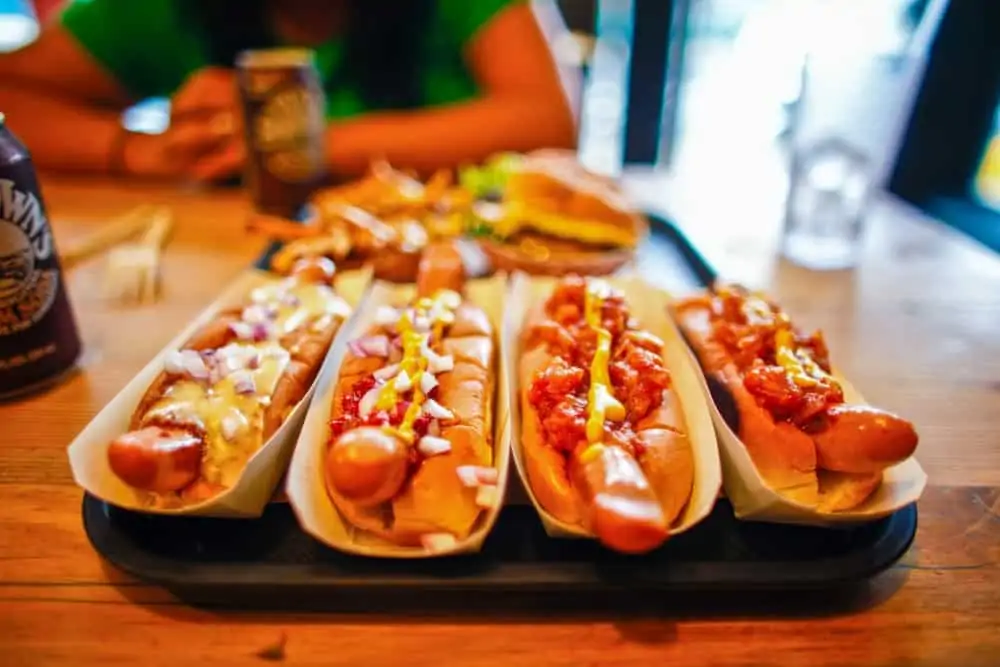 After polling our readers, we came up with a good, solid list of 10 Best Hot Dogs in Frederick, Md.
Hot dogs? Yup!
And we're not talking about your run-of-the-mill hot dog!
We're talking really good hot dogs with amazing buns and toppings!
6. Best Restaurants in Frederick Md – Chicken Wings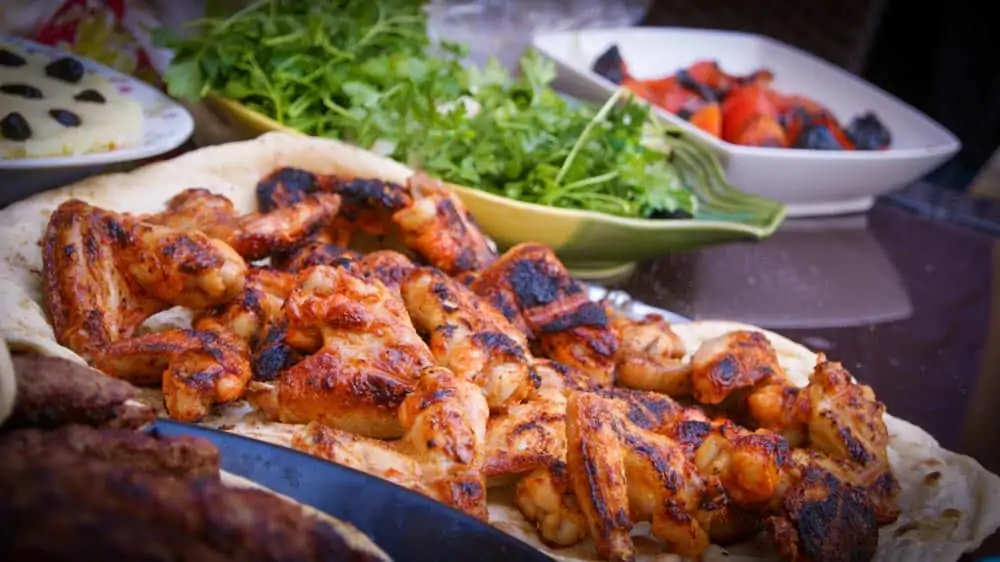 We had a lot of men involved in the decision making of this category and came up with the Top 15 Best Chicken Wings in Frederick, Md.
And if you think hot dogs are a hot topic, try chicken wings!
7. Best Steamed Crabs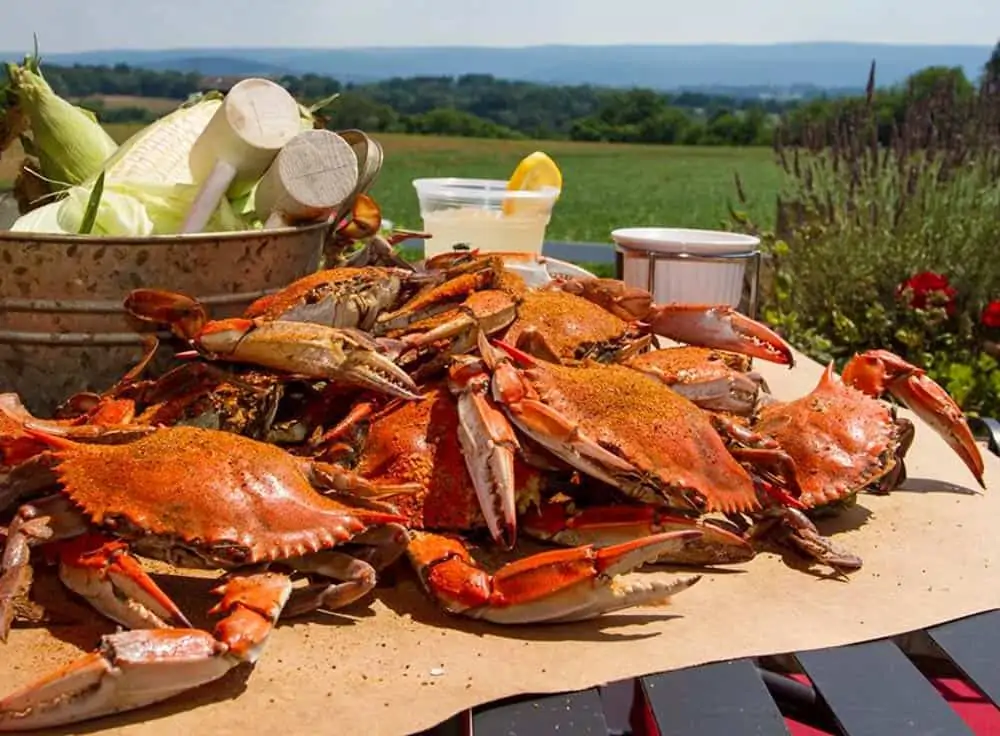 Here's our list of where you can get the Best Steamed Crabs.
Clearly, because we live in Maryland, knowing where to get the best steamed crabs is of the utmost importance!
And lucky for us, we've got a great selection of places we can get us some good ones!
A very popular place here in Frederick, and one that is our favorite, is Avery's Maryland Grille.
8. Best Restaurants in Frederick Md – Brunch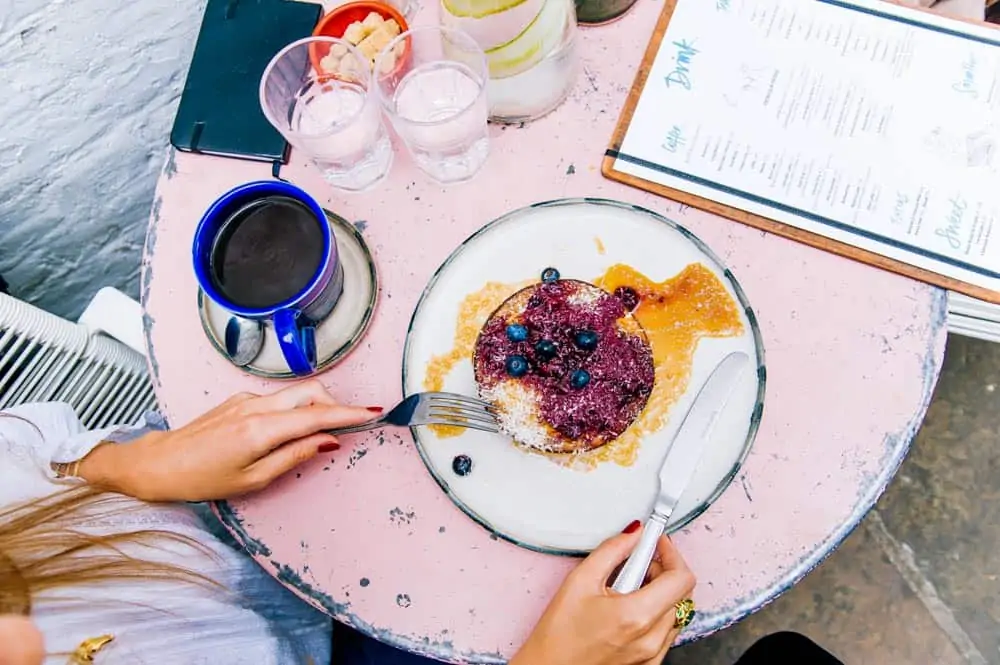 Here are the Top Brunch Spots in Frederick, Md.
We absolutely love a good Sunday brunch because it's a great excuse to eat breakfast foods, lunch foods, and drink champagne all in one sitting!
And Frederick does not disappoint when it comes to choosing an incredible brunch spot!
For special occasions, we love to go to Dutch's Daughter for brunch!
Dutch's Daughter has several elegant dining rooms with fireplaces for a wonderful, fine dining experience.
In addition, they have their 'Dutch's Dungeon' which has a nice bar and an outdoor seating area on their patio.
9. Best Pizza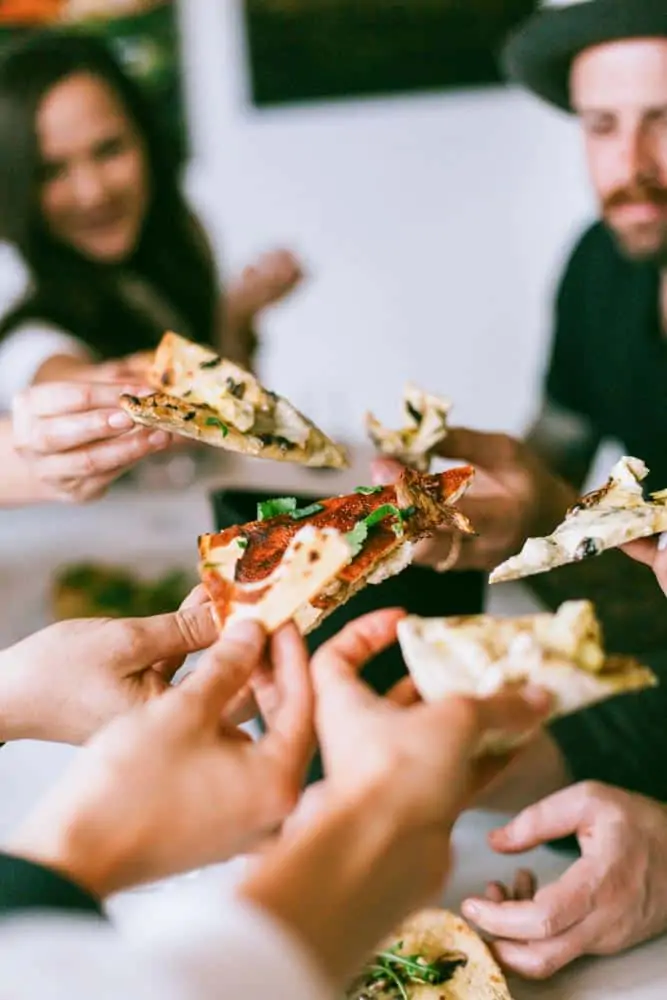 Whatever your pizza preferences are, we've got you covered with this list of 24 of the Top Favorite Pizza Places!
Without a doubt, you cannot have a best restaurant list without including the best pizza!
This is another type of cuisine where it hugely depends on personal preference.
Do you prefer thick crust vs. thin crust?
Are you a chunky sauce pizza lover?
10. Best Restaurants in Frederick Md – Surf & Turf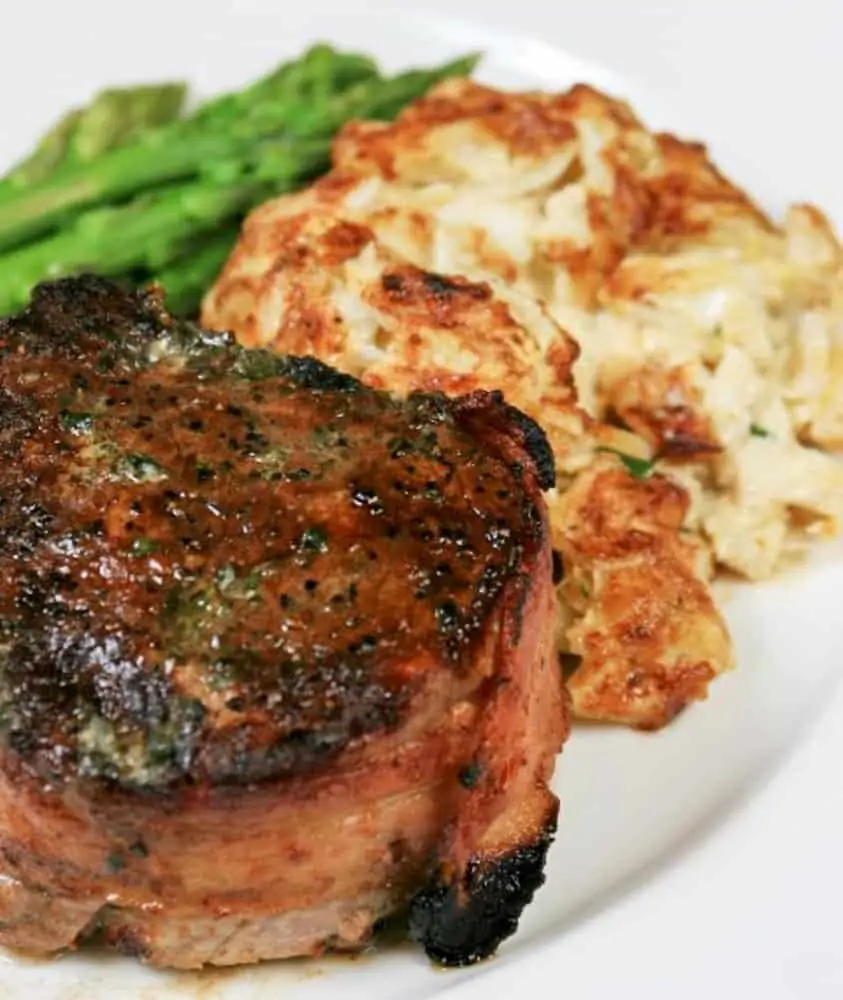 Here's our list of The Best Surf & Turf!
We gave you best steak and we gave you the best steamed crabs.
However, which restaurants have the best of both worlds?
And they're not just seafood-only restaurants!
For example, The Tasting Room, in Downtown Frederick, wins a ton of accolades every year across multiple categories for their amazing food, with best surf & turf being one of them!
Needless to say, they offer great service AND it's the perfect place for people watching, as it sits in the heart of Downtown Frederick on the corner of North Market & Church Streets.
11. Best Ice Cream in Frederick, Md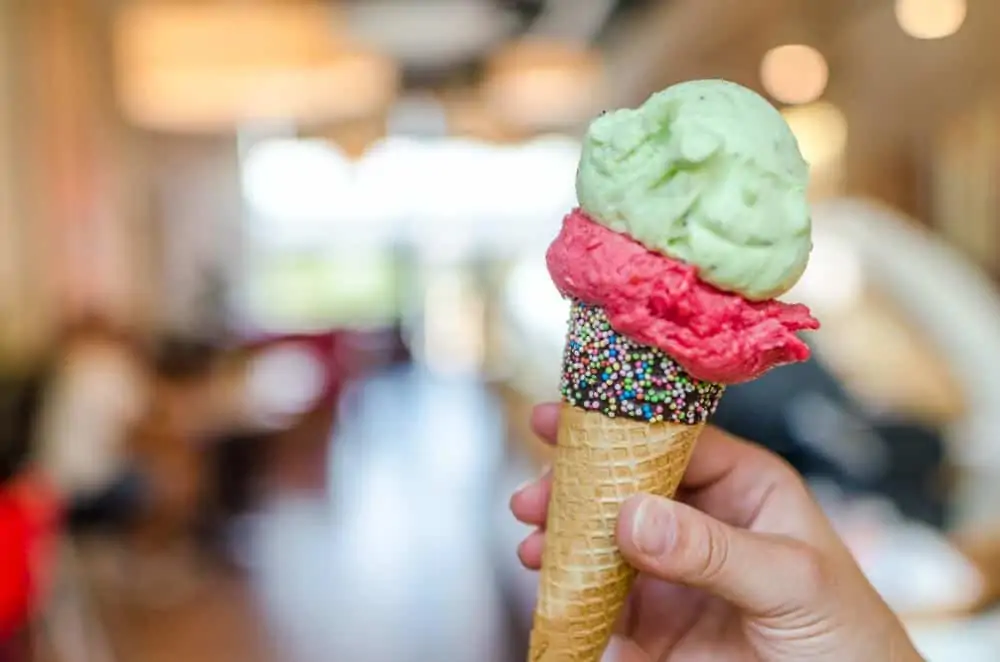 Check out our amazing list of the 10 Best Ice Cream Places.
You may be asking "But what about other desserts?"
We don't have an overall best dessert category yet, but now that we think about it, that's a great idea!
12. Best Restaurants in Frederick Md – Breweries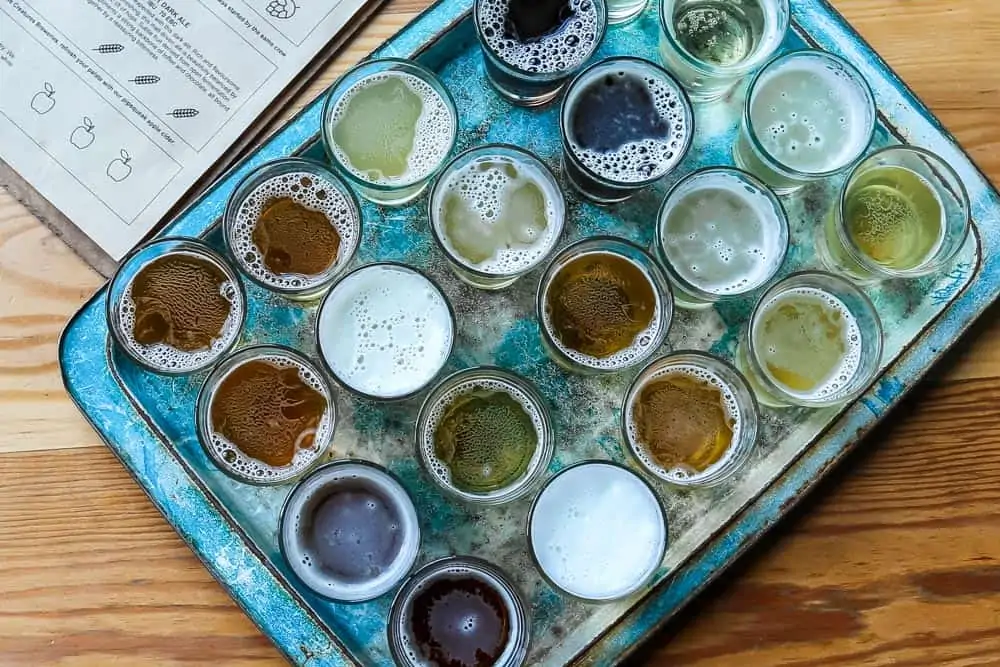 Check out our list of the finest selection of local beers in our post, 17 Best Breweries!
Frederick thinks of everything and thank goodness they do, because we are so fortunate to be able to enjoy some amazing breweries all over our county.
13. Best Delivery & Take-Out Cocktails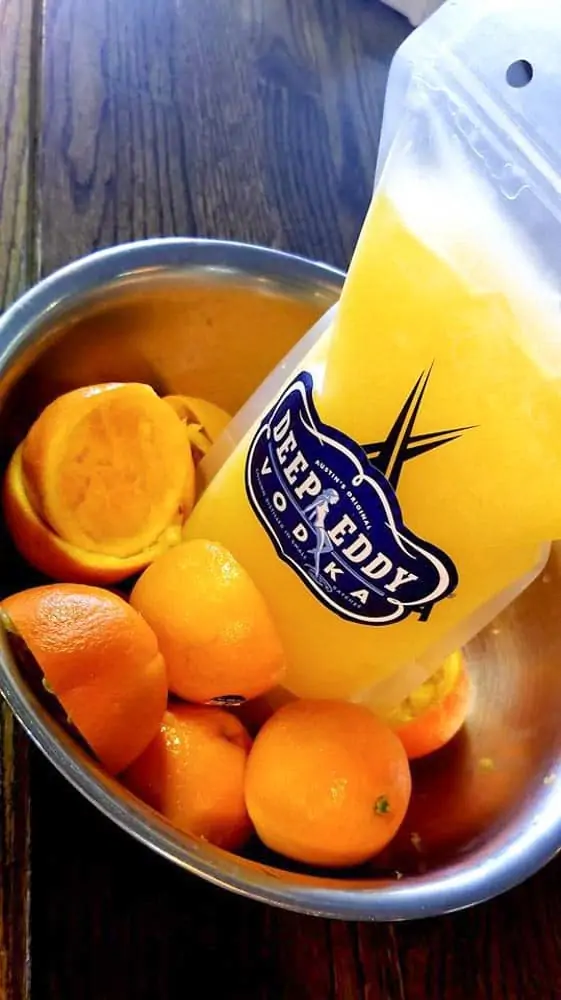 And if beer isn't your thing, then you'll want to take a look at our awesome list of Take-Out & Delivery Cocktails!
Guys, these are cocktails to go!
Create your very own happy hour right at home!
14. Best Restaurants in Frederick Md – Most Romantic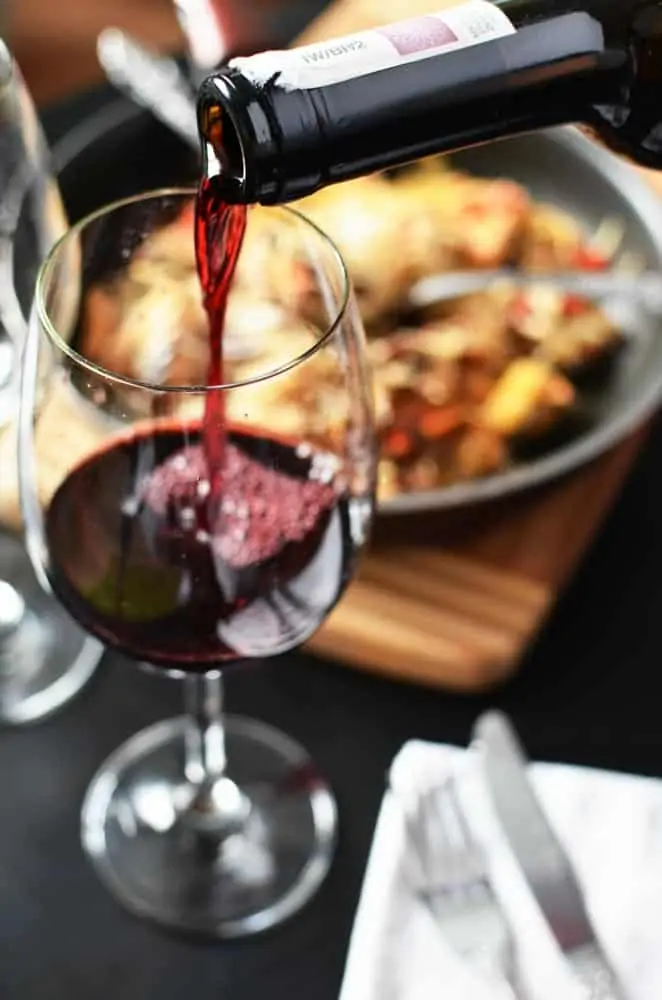 If you're looking to turn up the romance, go no further than our post, 17 of the Most Romantic Restaurants in Frederick, Md.
One of the fantastic restaurants on this list is Fratelli's Italian & Seafood.
In addition to being very romantic (make reservations and ask for one of the back tables), they're very well known for their amazing, meaty crab cakes.
Another local favorite with a great atmosphere is The Wine Kitchen on the Creek, located on Carroll Creek, offering indoor and outdoor dining.
15. Gluten-Free Restaurants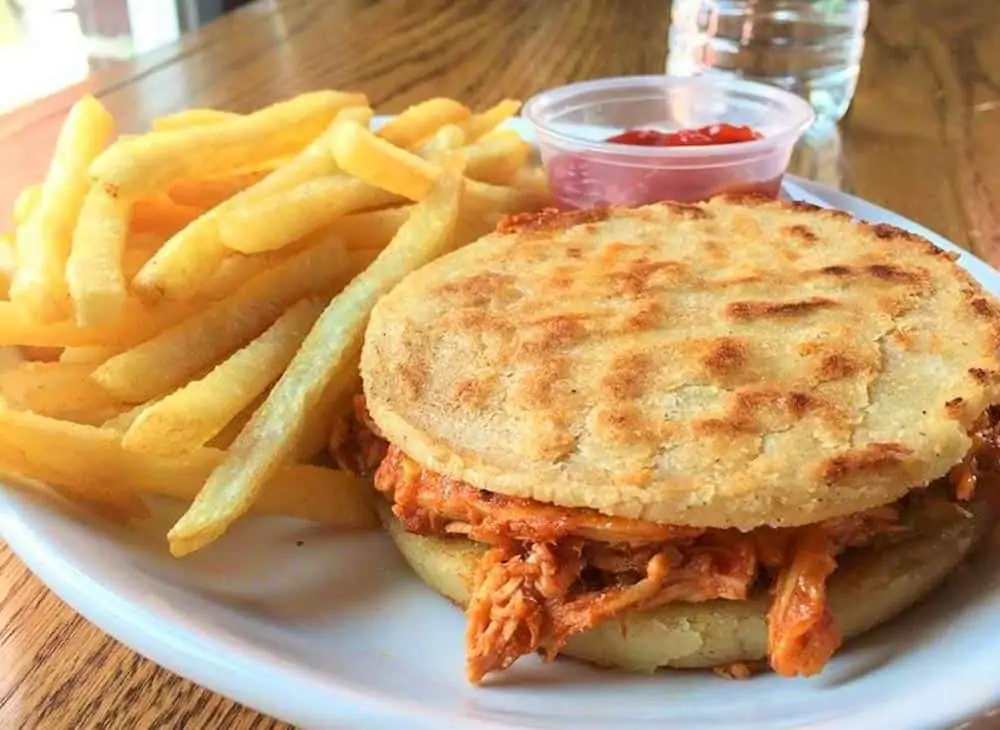 Check out our list of 30 Best Gluten-Free Restaurants in Frederick, Md.
And, last but certainly not least, is our list of restaurants who offer gluten-free menu items.
30 choices to be exact!
Finally, be sure to keep this list handy for whenever you're deciding on a restaurant to buy your next meal.
In the meantime, we plan to create a PDF list of this roundup so you can easily print it out and keep it handy!
Lastly, don't forget to subscribe to our email newsletter and follow us on Facebook and Instagram!
We sincerely appreciate your support!