If you're a woman, you know how it feels to have your makeup just right!
You get that extra boost of confidence and walk with your head a little bit higher.
For me, when I know my makeup looks good, I'm actually more sociable, happier, and way less self-conscious.
Through the years I've gotten makeovers at department store cosmetic counters only to go home with hundreds of dollars less in my wallet and a vanity table full of cosmetics that don't truly fit me for me.
Even worse? Perusing drugstore aisles of cosmetics, wondering which brand and shade to buy.
As a result, I have drawers full of half used foundations, eye shadows, lipsticks, blushes and powders that I've stopped using because they just didn't 'fit' my face.
So it makes perfect sense that the makeup you buy for yourself be a rewarding and useful investment.
And the way to do that is to get it customized especially for you and only YOU.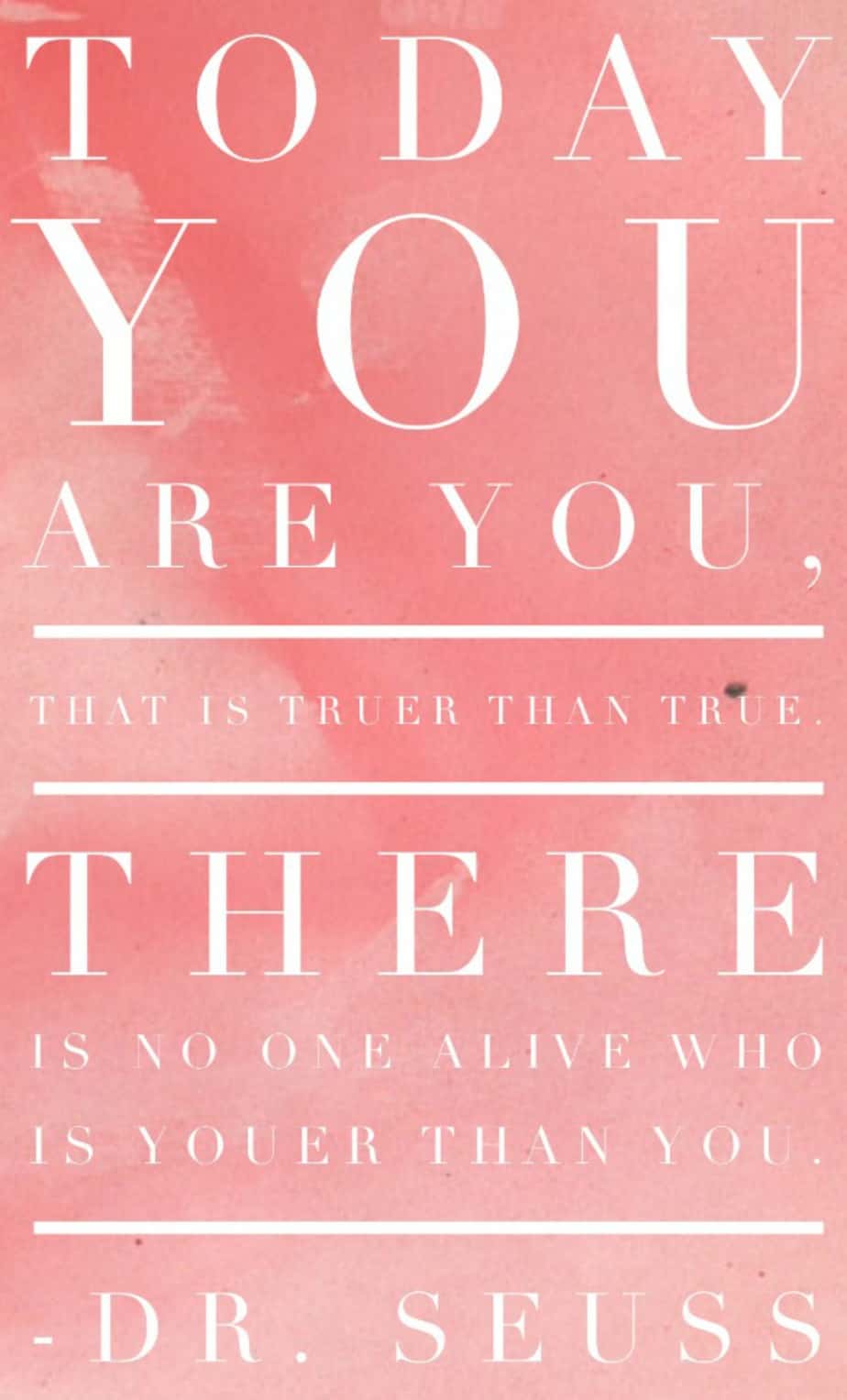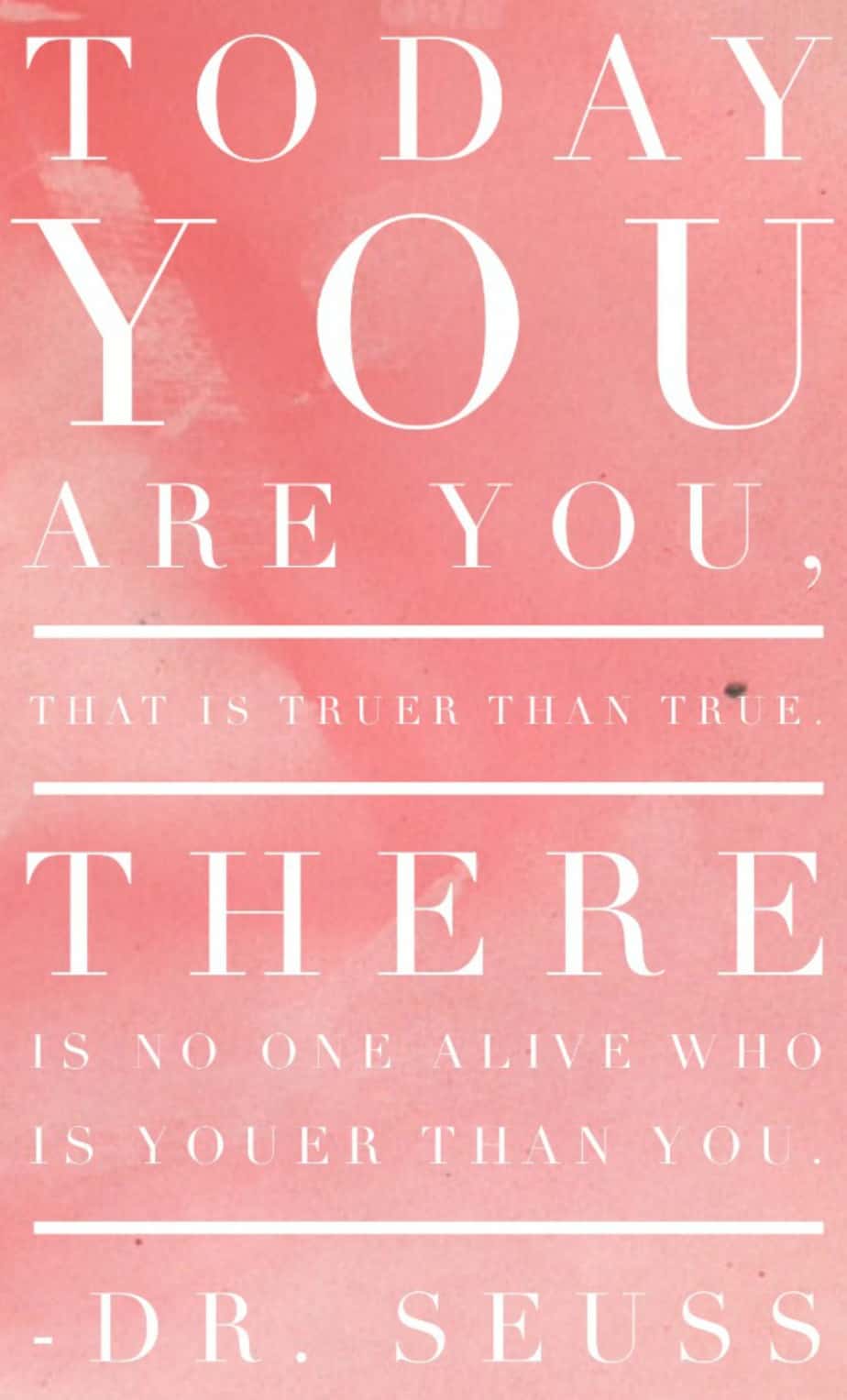 Smooch Studio Custom Makeup
Terri and I were recently invited to Smooch! Studio, A Unique Makeup Boutique located in Downtown Frederick, Maryland.
The owners, Nicole and Kendra gave us their complimentary Design-A-Face service.
We had no idea, not only how much fun this would be, but how much we REALLY needed this makeover!
Here's what we learned from our super customized beauty experience.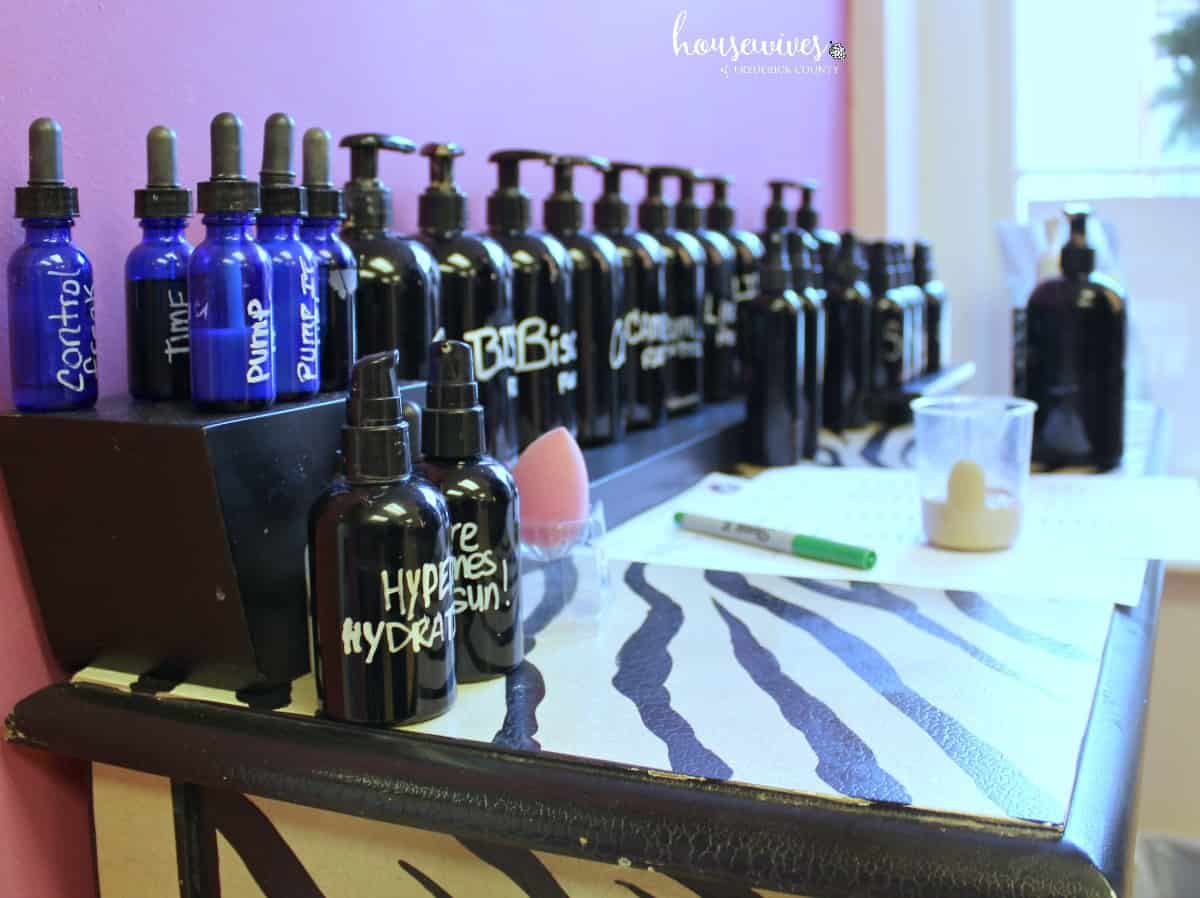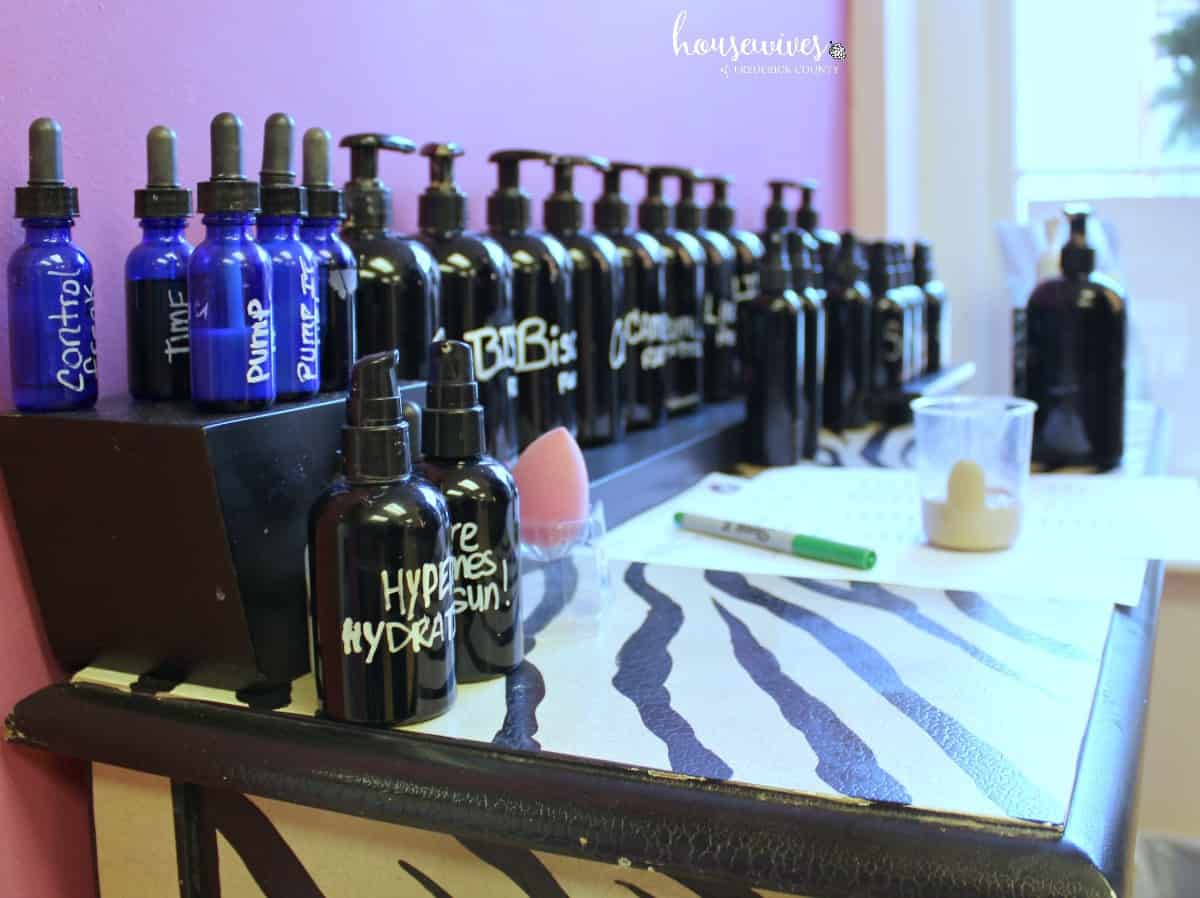 Every Face is Unique
Before you invest in your makeup arsenal, you need help with assessing your facial skin type and your makeup preferences.
Do you have combination skin?
Do you have rosacea?
Is your skin oily?
Do you have uneven tones?
Do you prefer a light or heavy coverage?
How often do you wear makeup?
Do you prefer to have a natural look or more dramatic?
Have your skincare needs changed as you've gotten older?
These questions are important to answer before the makeup artists can begin to customize your makeup to fit you.
Smooch! Studio custom creates foundations to match your unique skin tone, provide just the right amount of coverage, fulfill your oily or non-oily skin needs, and accommodate any of your aging concerns.
As an added bonus, Smooch! Studio will update the color or texture of your custom made foundation anytime you want to bring your bottle back in.
For instance, if you had your foundation custom made for you in the winter and now it's summer time and you've gotten a more sun-kissed color on your face. Smooch! will darken your color to match your summer face.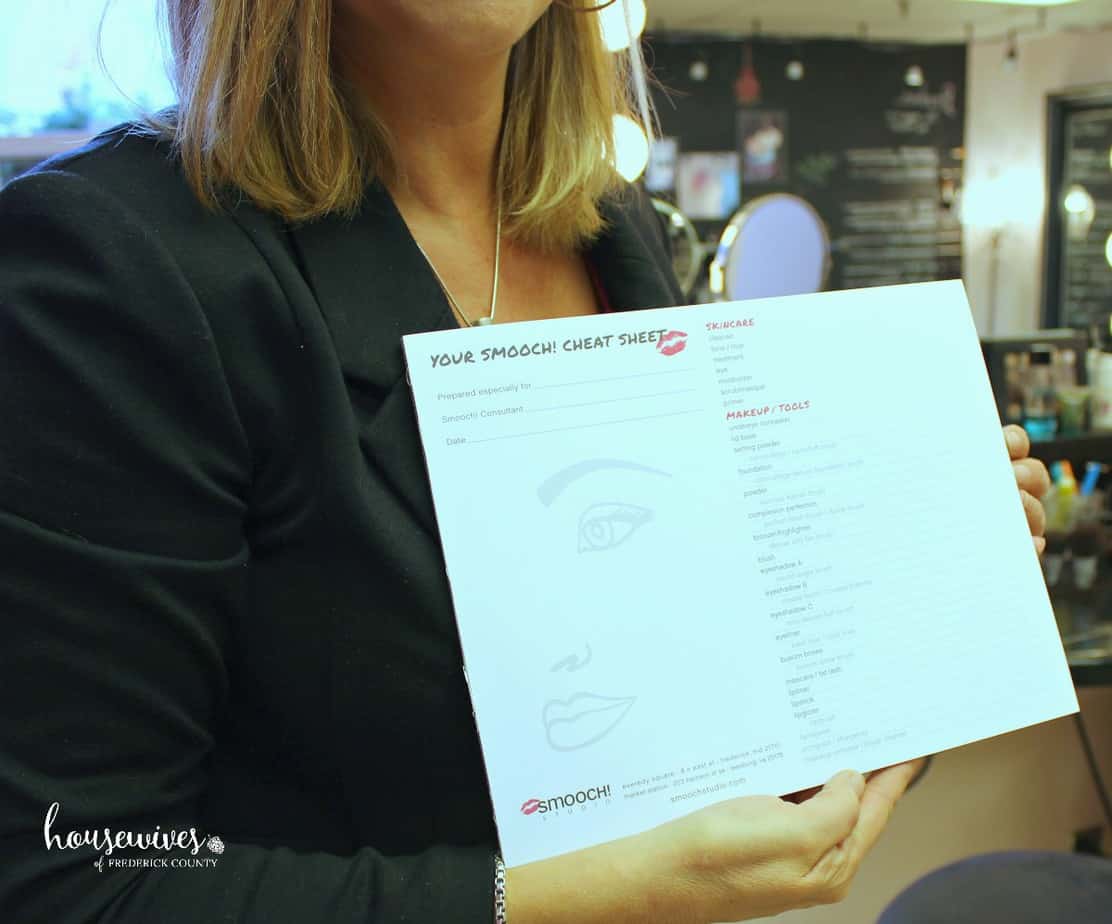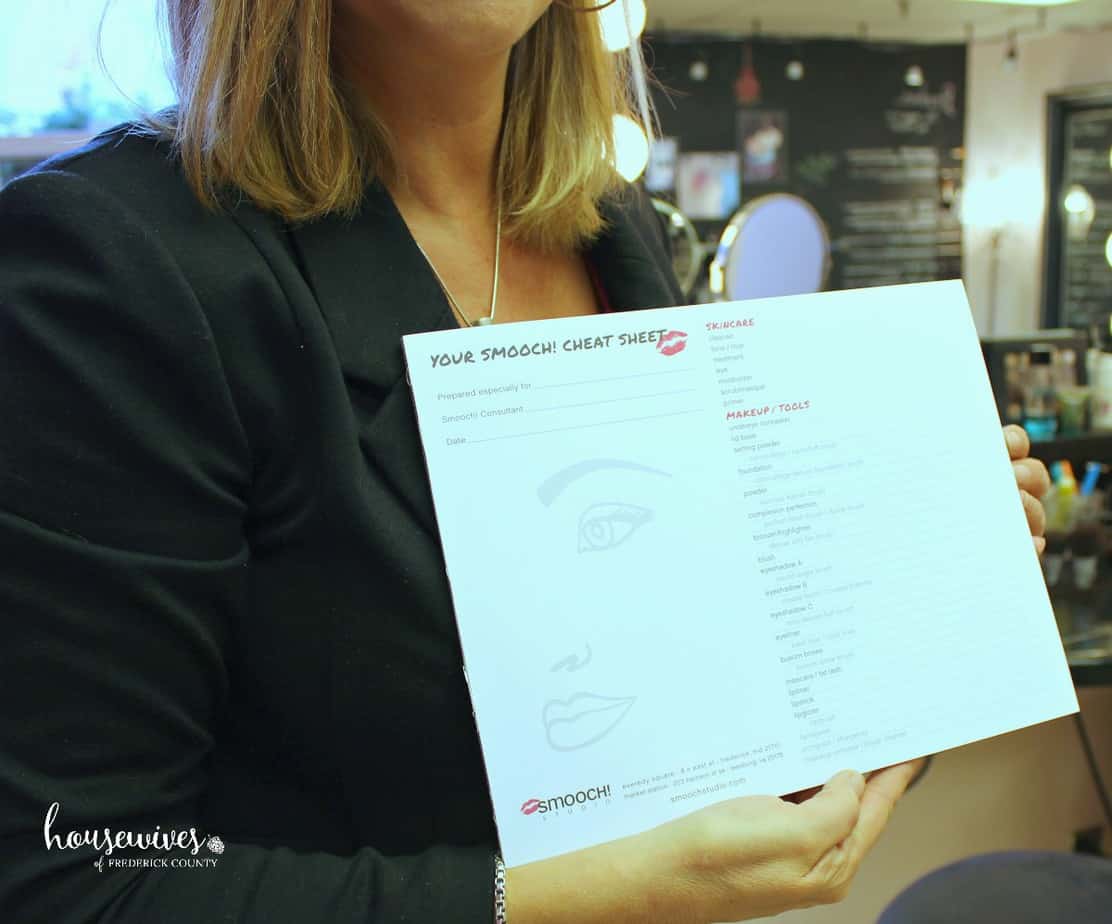 Your Makeup Routine Has to Be Easy Enough to Maintain
In order to have a user-friendly makeup routine that you'll maintain, you have to have the right tools.
Not just the right foundation, but the right foundation applicator.
Not just easy to apply eyebrow color, but the proper brush to apply it naturally.
Not just eyeshadow, but an eyeshadow base to keep your eyes looking fresh and smudge-proof all day long.
Part of Smooch! Studio's Design-A-Face service is to complete your very own 'Cheat Sheet' listing all of the makeup, skin care, and tools that are used during the makeover.
This sheet also has a picture of a face where the makeup artist actually applies and labels the makeup they used on your face, so that when you get home with your new makeup arsenal, you'll remember where and how to use it.
AND if you decide you don't want to invest in everything all at once, you'll have this cheat sheet to refer back to if and when you'd like to return to Smooch! to pick up more products.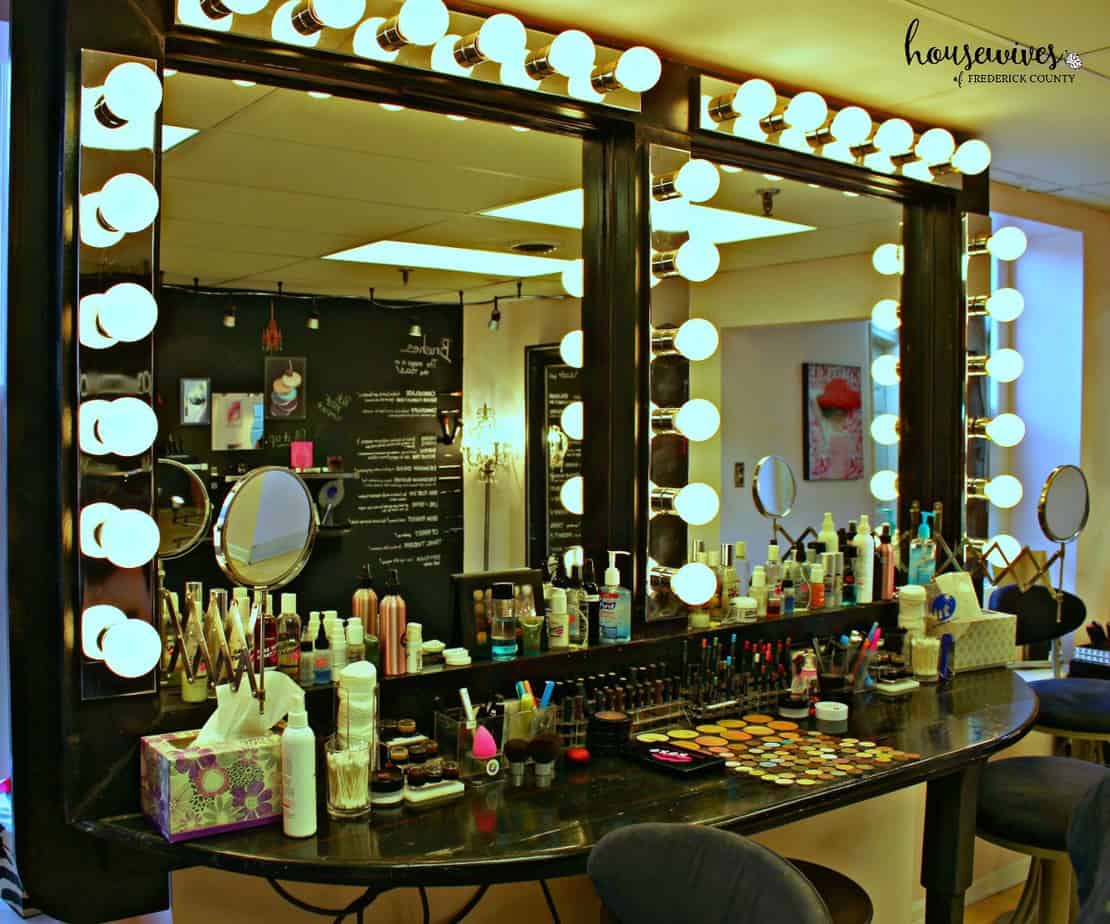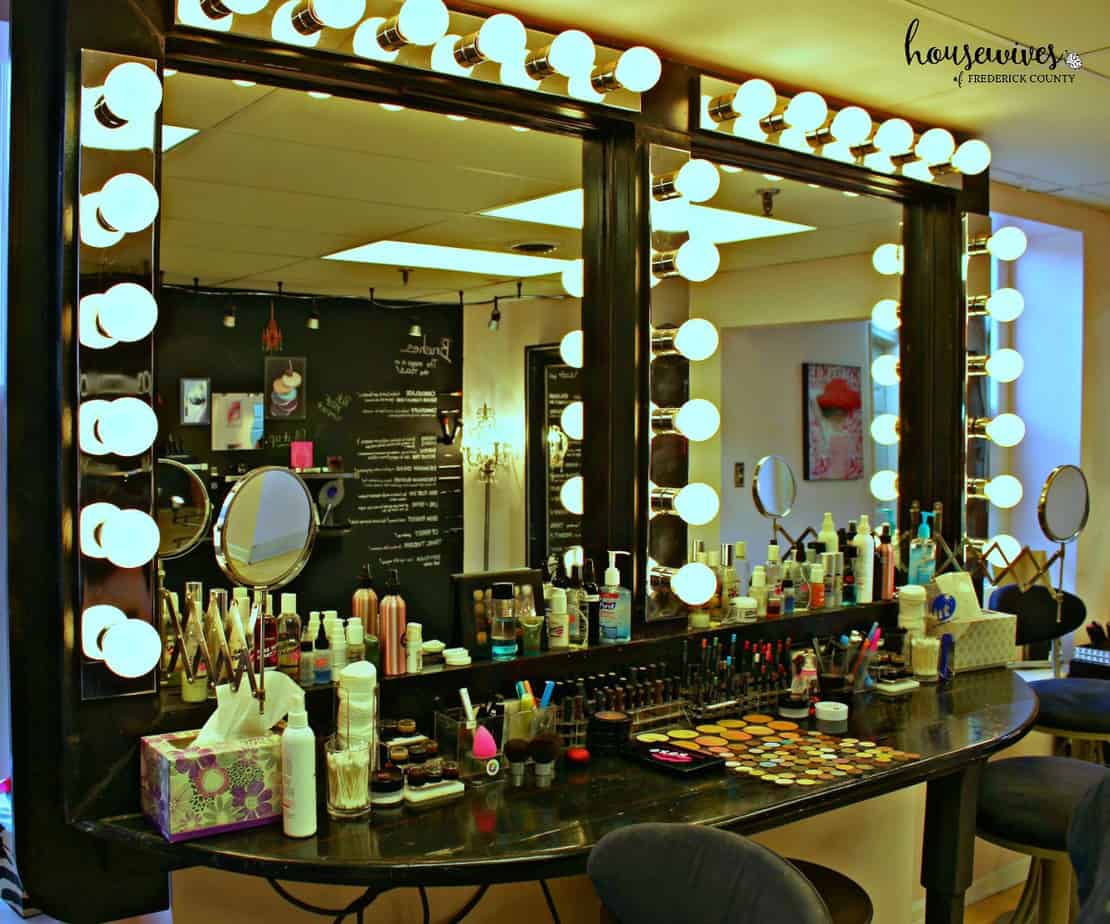 Waste Not, Want Not
Yes, custom made makeup is more expensive than the generic makeup you'll find in the drugstore.
But if your makeup is literally made just for you, you won't waste it.
You'll SAVE money.
AND you'll wear it more often because it was made just for you.
Smooch! Studio also offers their Smooch! Refill Program.
Contribute less waste to the environment by bringing your empty skincare bottles and jars back for refills AND it will save you about 15% on skincare refills.
On top of all of that, Smooch! has a Tester Bar where you can 'try before you buy'.
I tell ya, they've got this entire makeup thing down pat!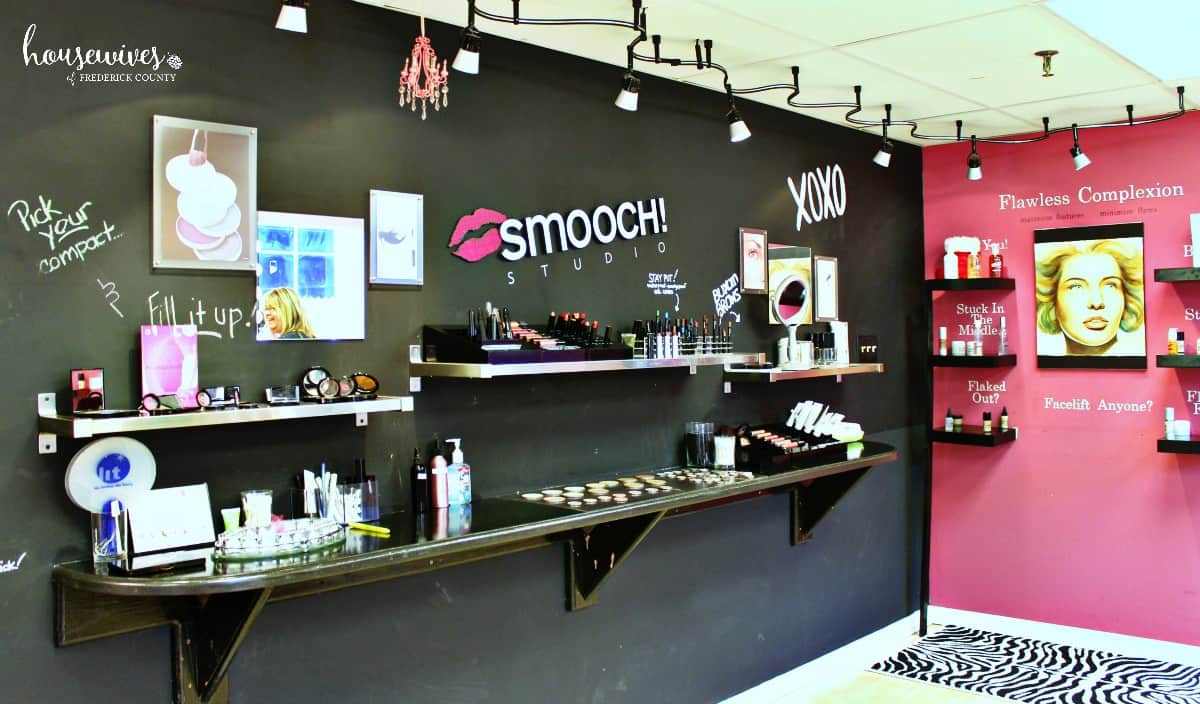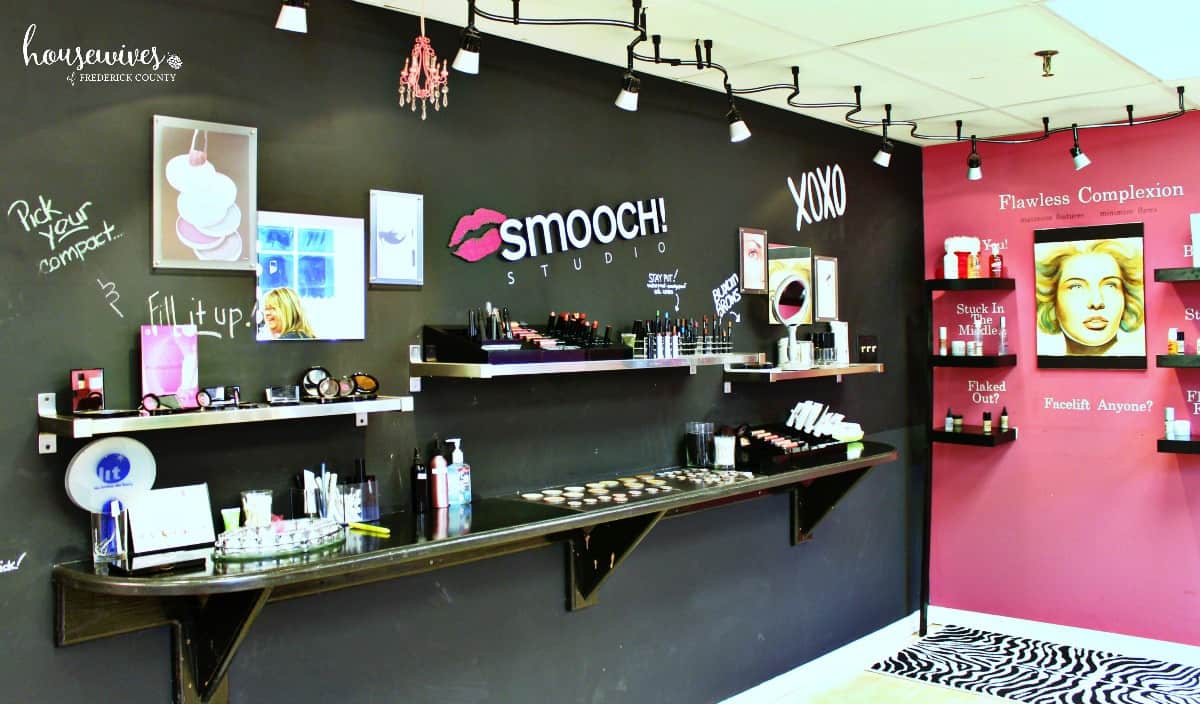 It's So Much Fun!
What woman wouldn't enjoy getting personalized attention for their every makeup need?
Who didn't LOVE playing dress-up and putting on their mother's makeup when they were little girls?
You'll get the same feeling at Smooch!
Not only will they give you an amazing makeover, but they'll also teach you how to apply it and maintain the look well after you've walked out the Smooch! doors.
Getting to sit in front of the lighted mirror and have the makeup artist work with you to get that perfect look just for you, is just plain fun.
And it doesn't have to be just YOU getting the makeover.
You can host your very own event with your girlfriends to 'Get Smooched'. You get your own private room to hang with your besties and get made up.
Best of all, you, the organizer are the recipient of some big Smooch! perks.
Smooch! also accomodates birthday parties for pre-teens, teens, and in-betweens.
There's enough fun for everybody!
Below are photos of Smooch! Studio's private party room.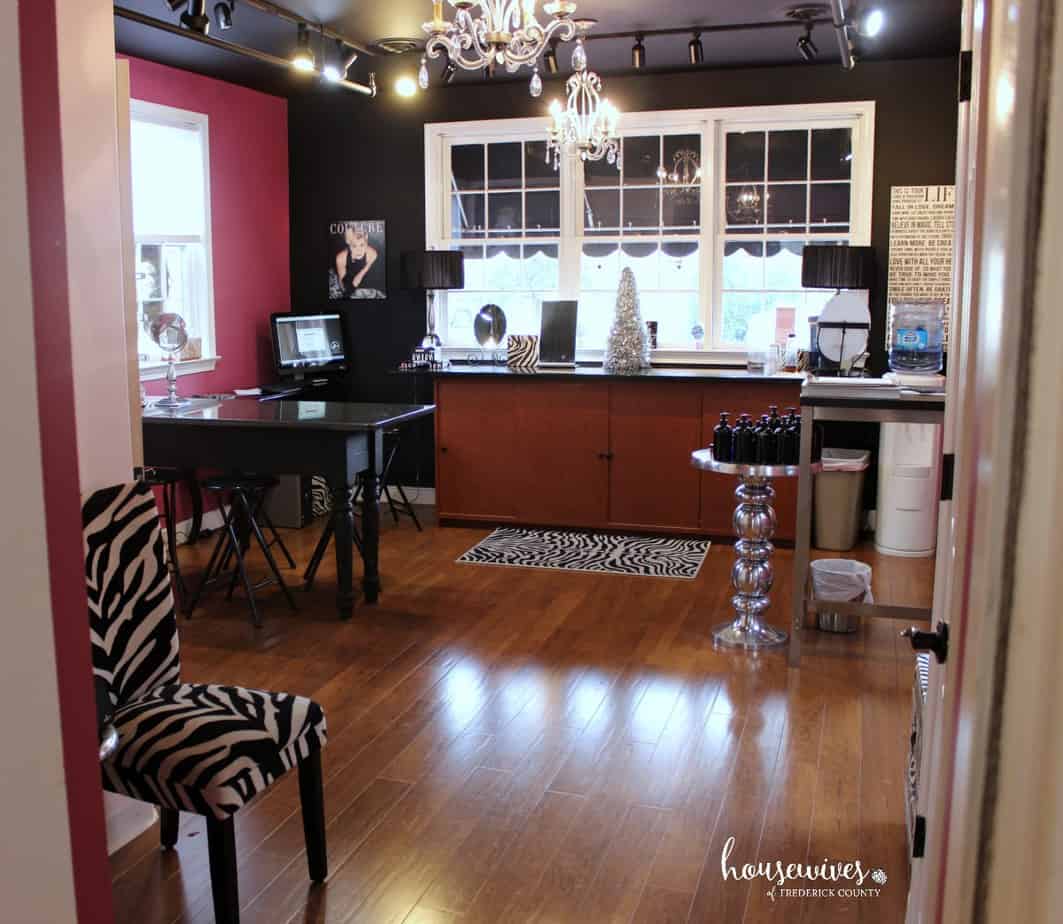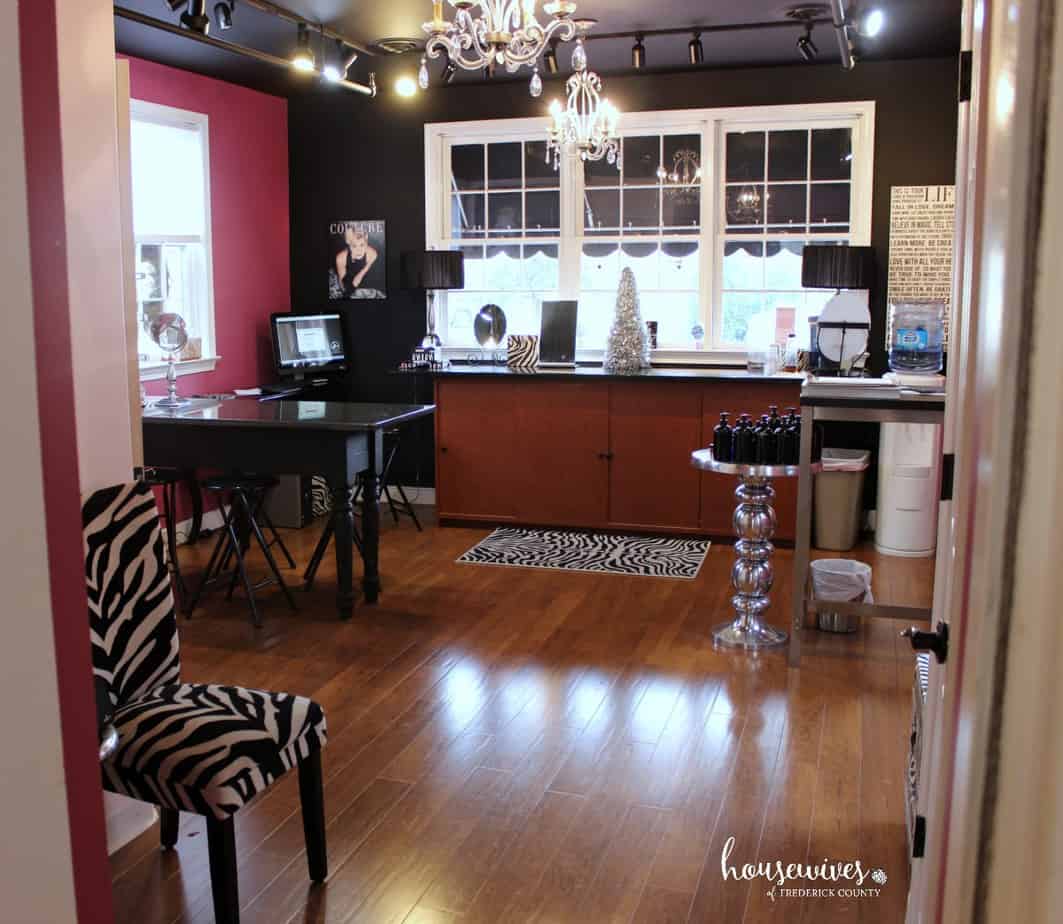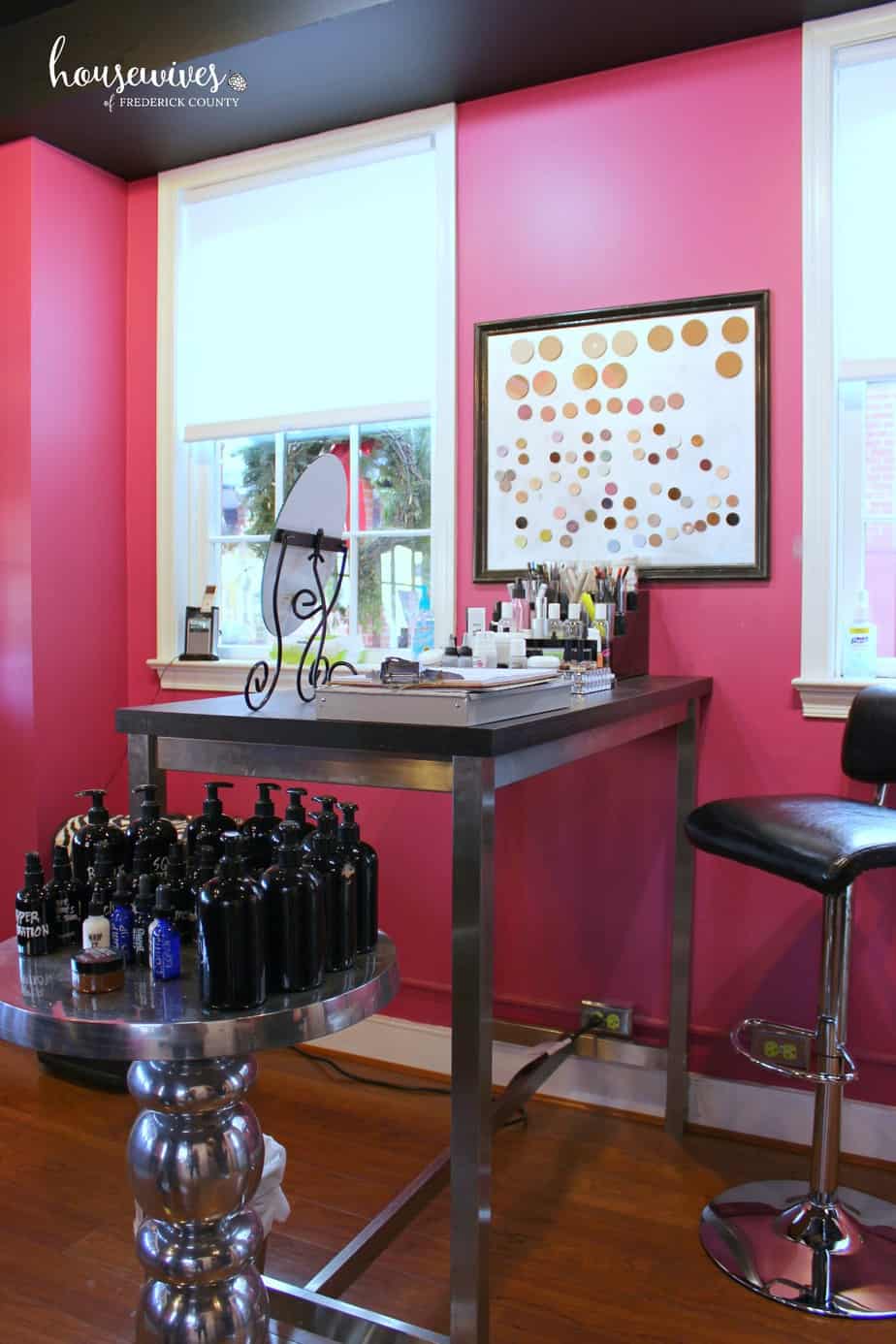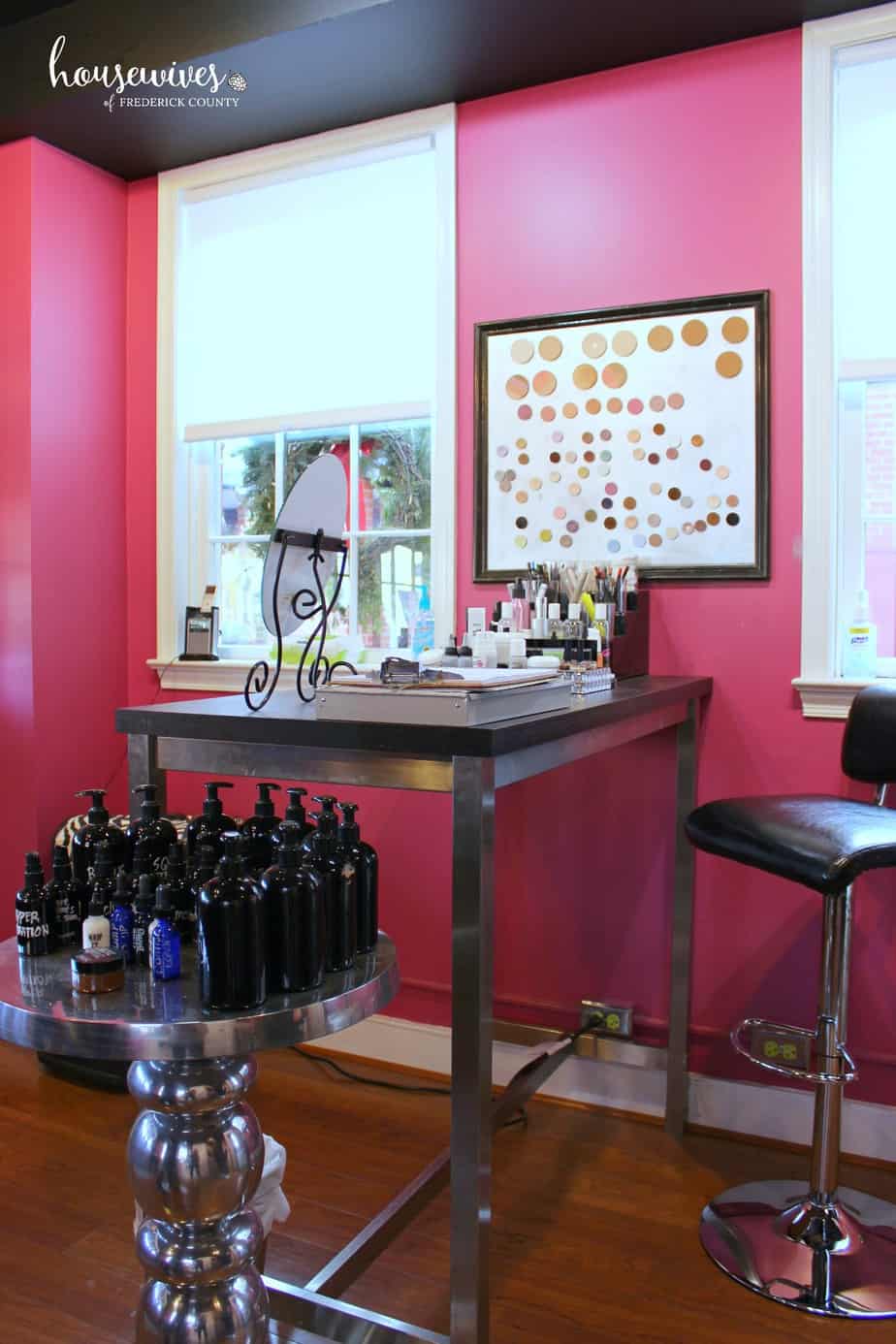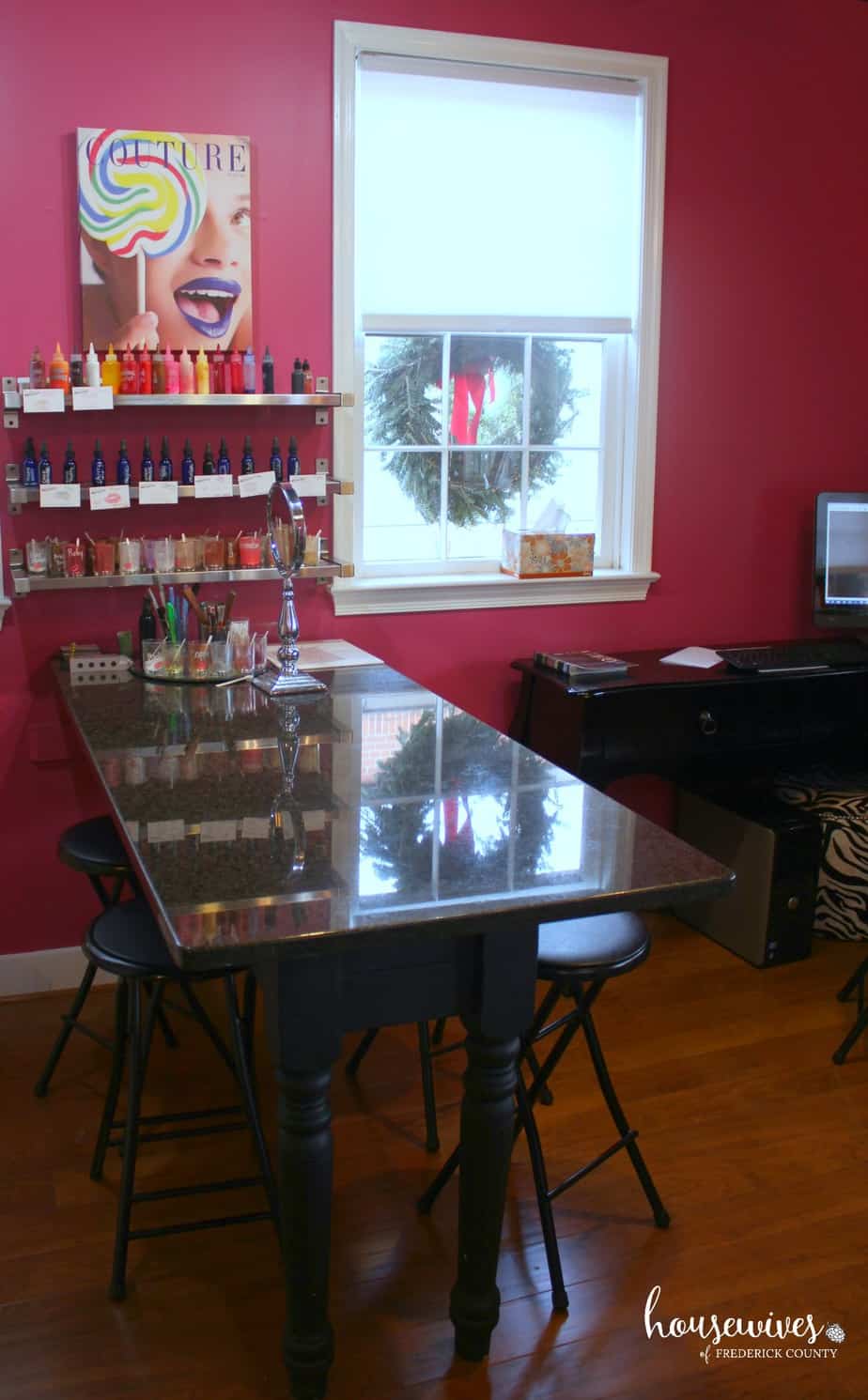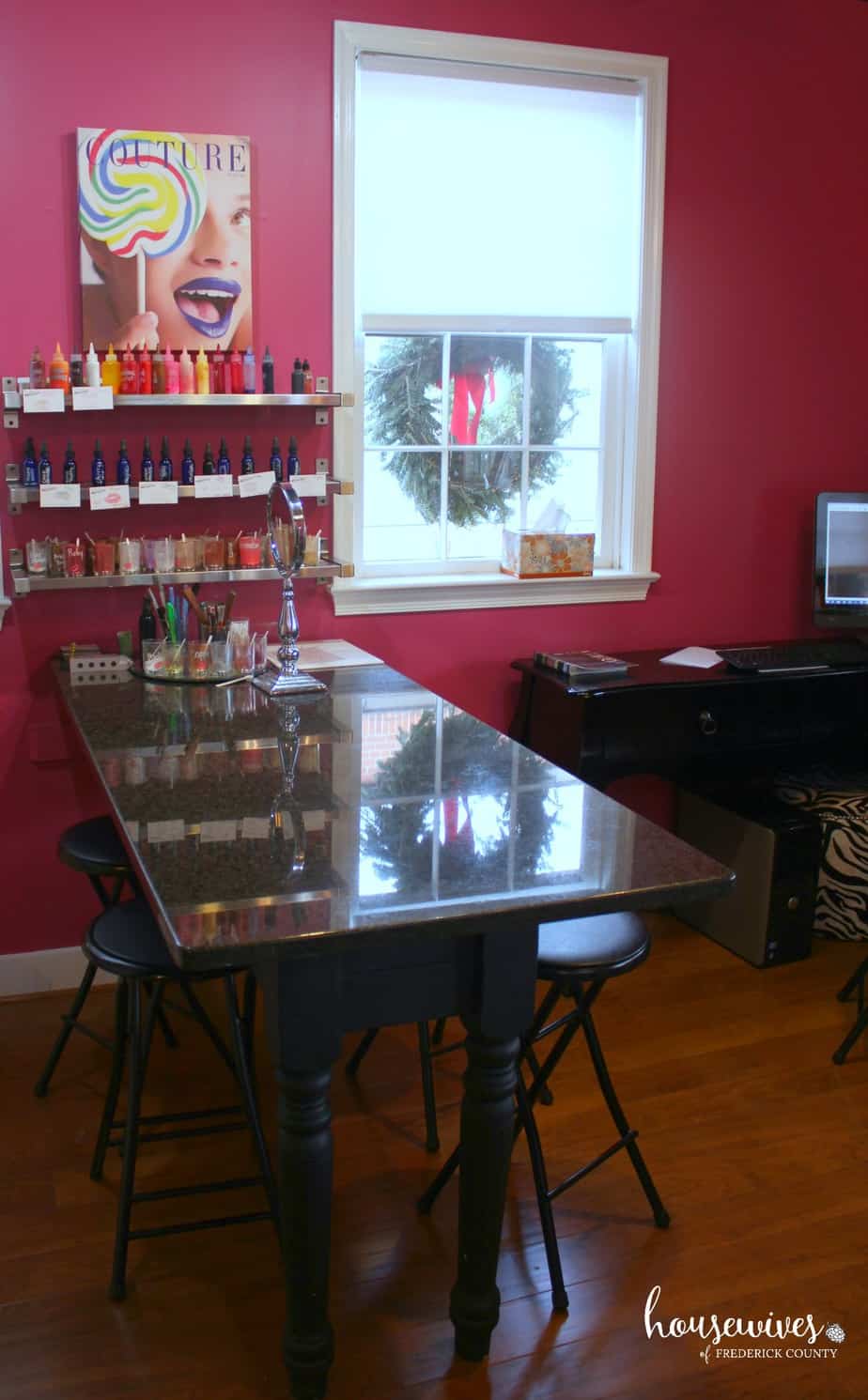 It Increases Your Confidence
Part of Smooch! Studio's motto is to empower women of all ages to feel 'confident, sexy and adventurous' about their makeup.
As I've gotten older, it's become more of a challenge to achieve that fresh-faced, beautiful, wide awake, ready-for-the-day-or-night look.
My skin tone and texture has changed.  I have dry patches I didn't used to have. My eyes are puffier. The foundation I used to wear looks dry and cakey on my face now.
Instead of just accepting the changes and throwing in the towel, get yourself in to Smooch! for a fresh, new outlook on life!
"You are strong, beautiful, fearless, confident, wise".
Take back control of your beauty regimen so that you can be the confident woman you deserve to be.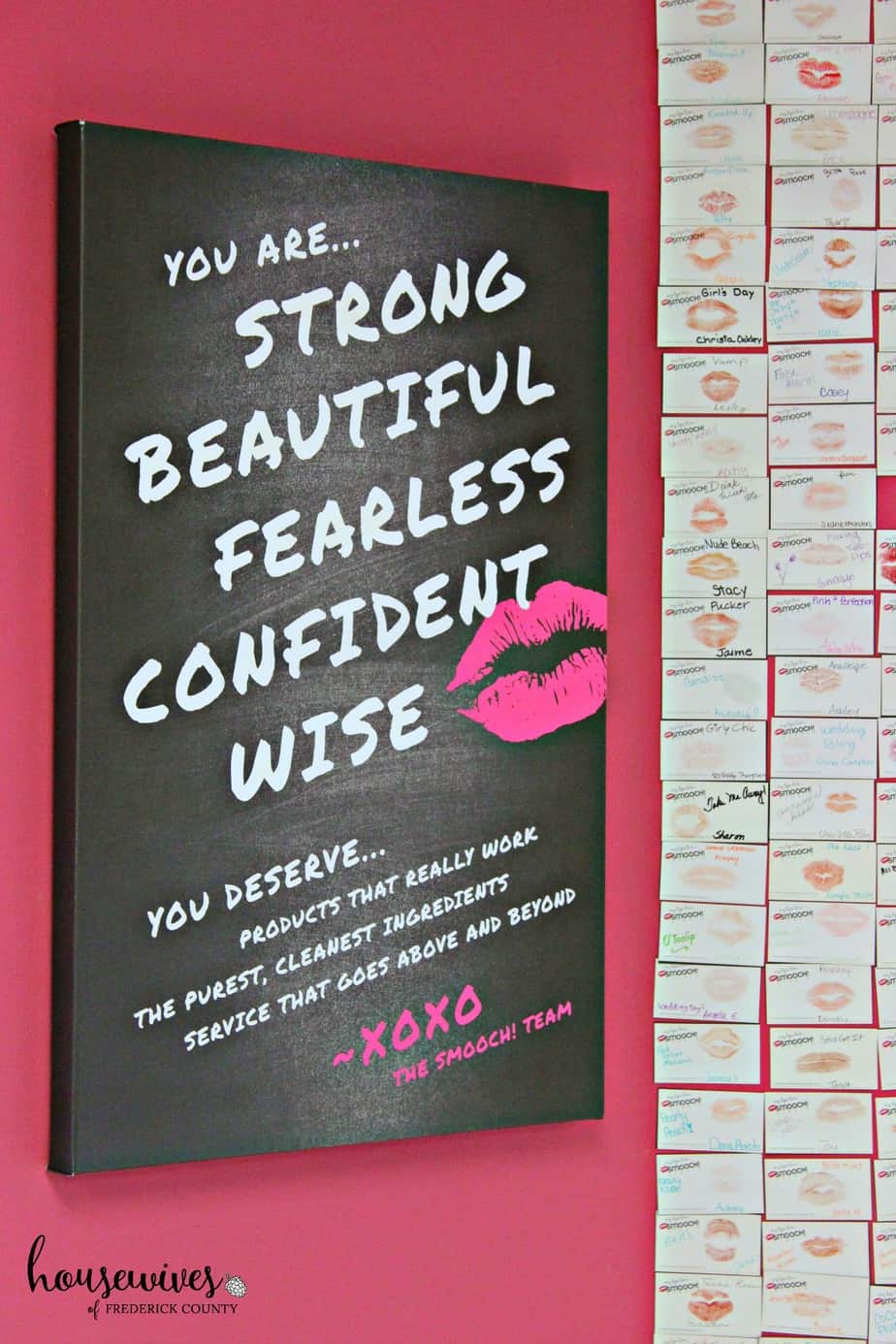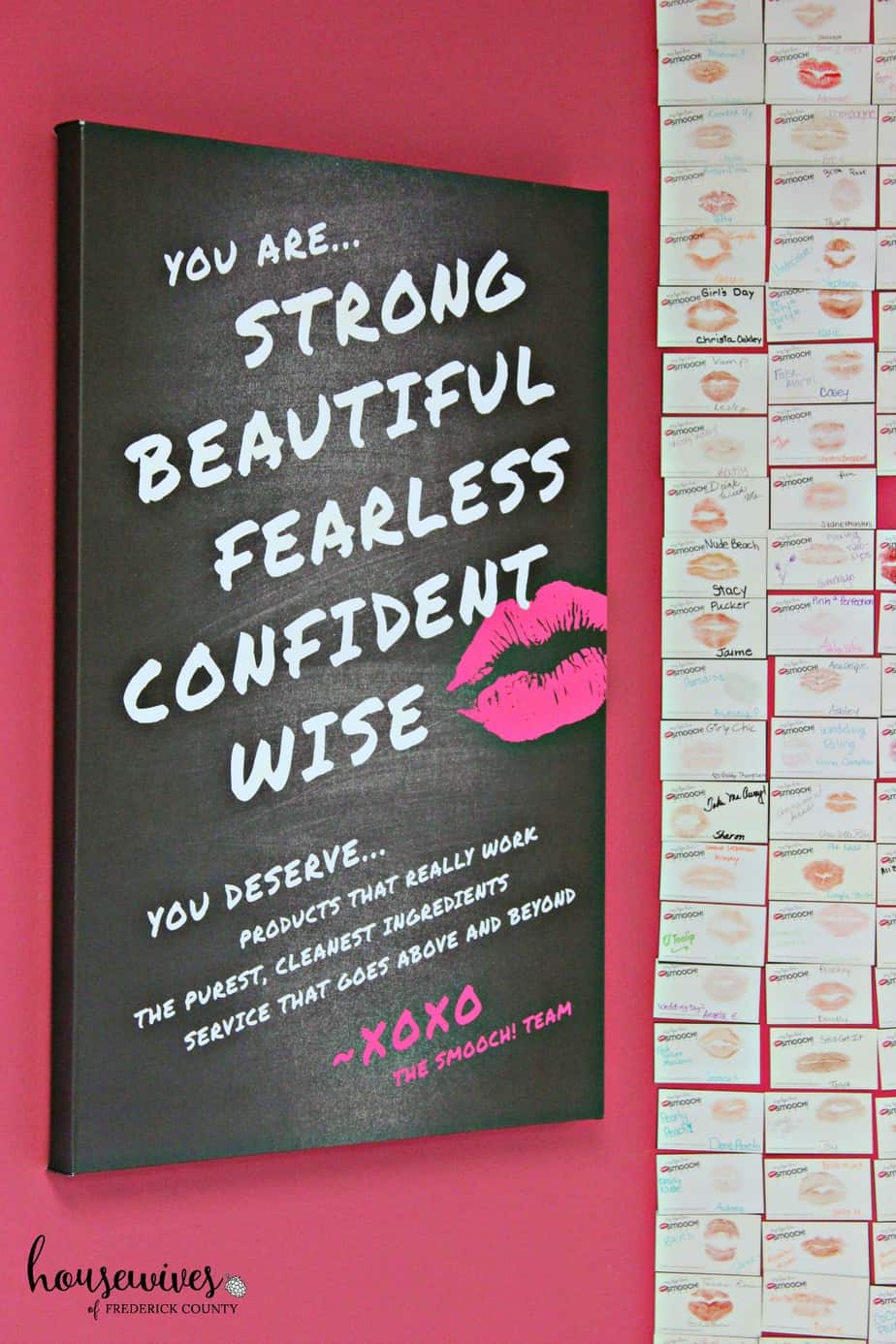 It's Better For Your Skin
Smooch! believes in ingredient integrity.
"What's NOT in your products is just as important as what IS".
Their custom foundation and lipstick keeps out the bad ingredients and puts in plant-based oils, minerals, and botanicals.
As a result, your makeup feels so natural, you'll forget you're wearing makeup at all!
They also offer gluten-free, allergen-free products for unprocessed perfection.
Two Words: Custom Lipstick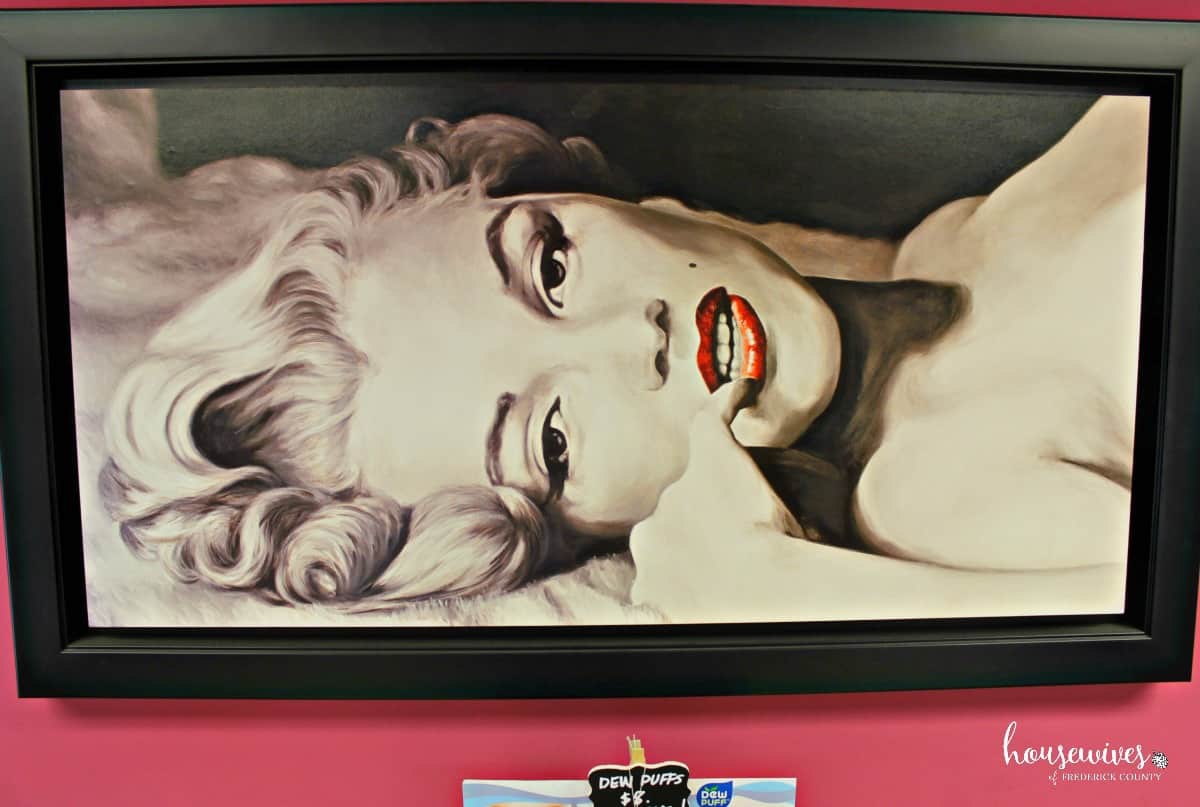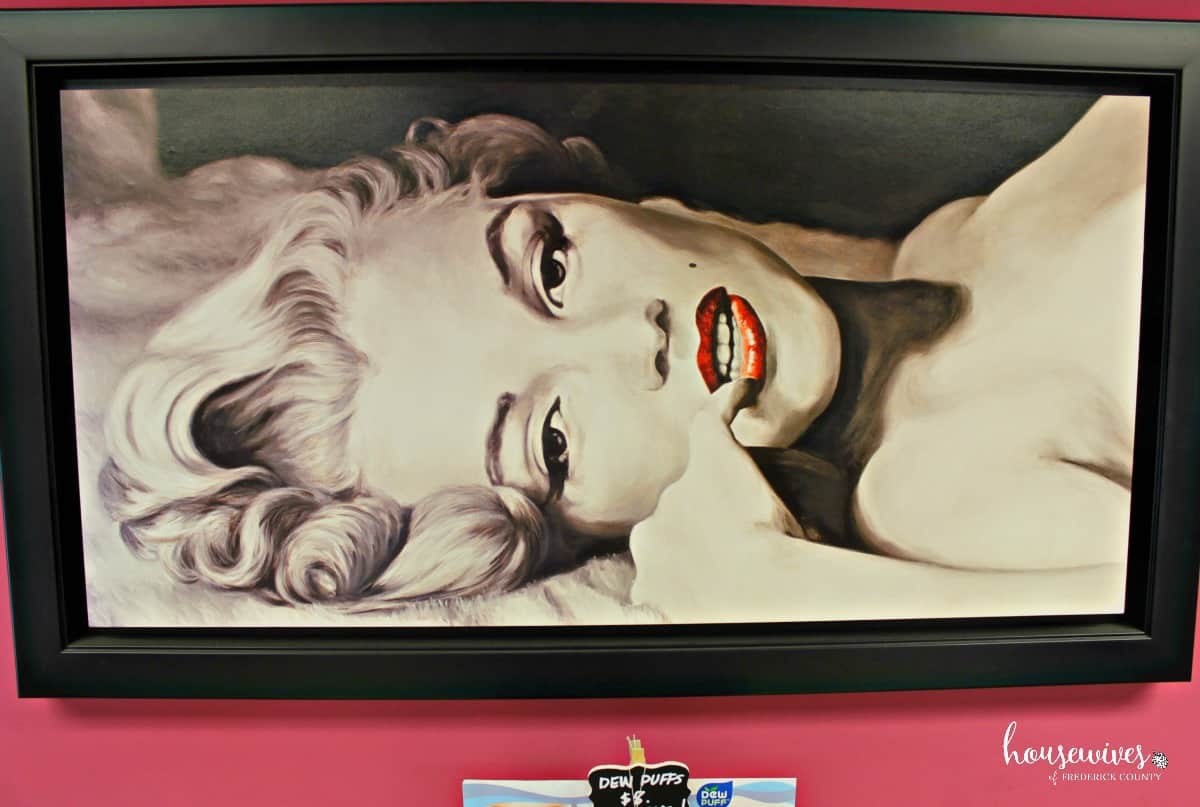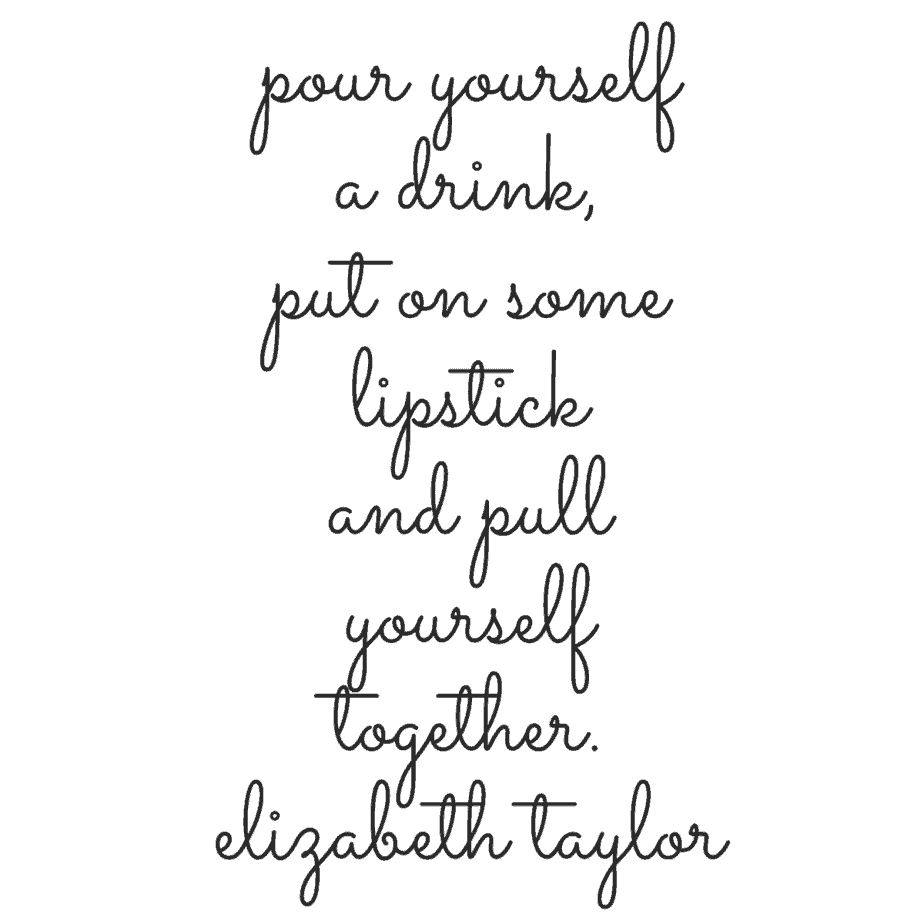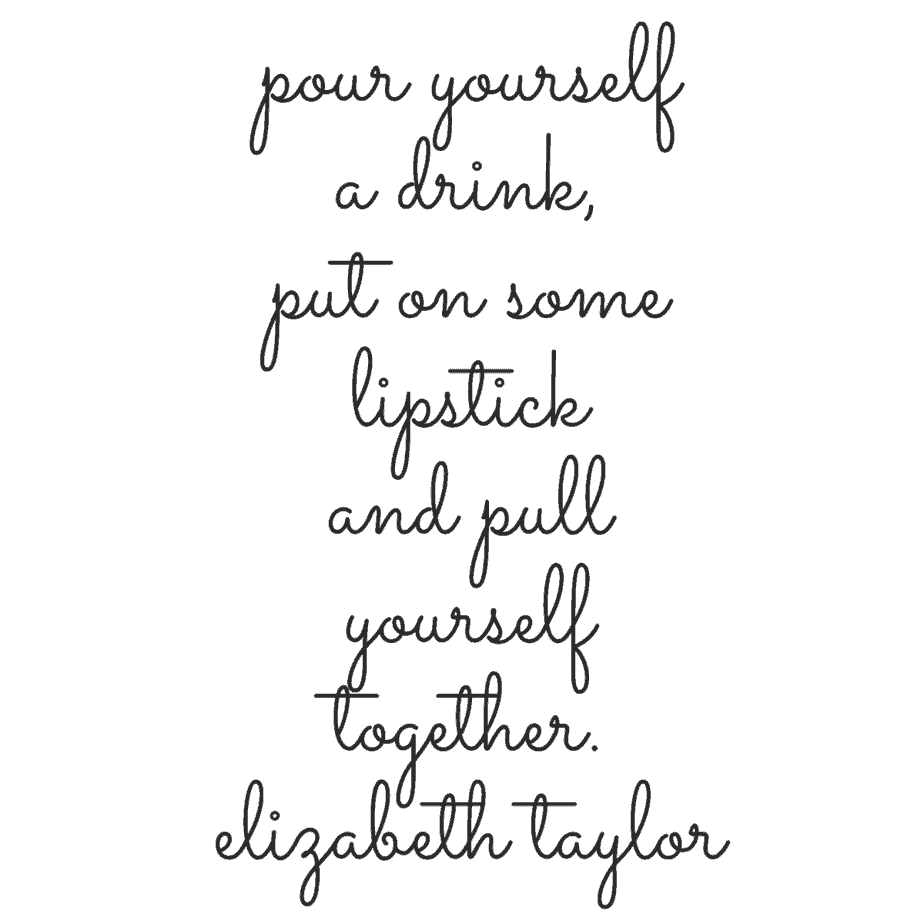 I gotta admit this was my favorite part of the makeover!
NOW I know why they chose to name themselves Smooch!
Smooch! Studio has everything needed to create your very own custom lipstick: the base, the pigment, the frost, and even the flavors!
These ingredients are blended to your preferences in order to create the perfect lipstick for you.
Their custom lipsticks and lipglosses have no mineral oil, no chemical dyes, no fragrances, no animal by-products, no petroleum, and no parabens.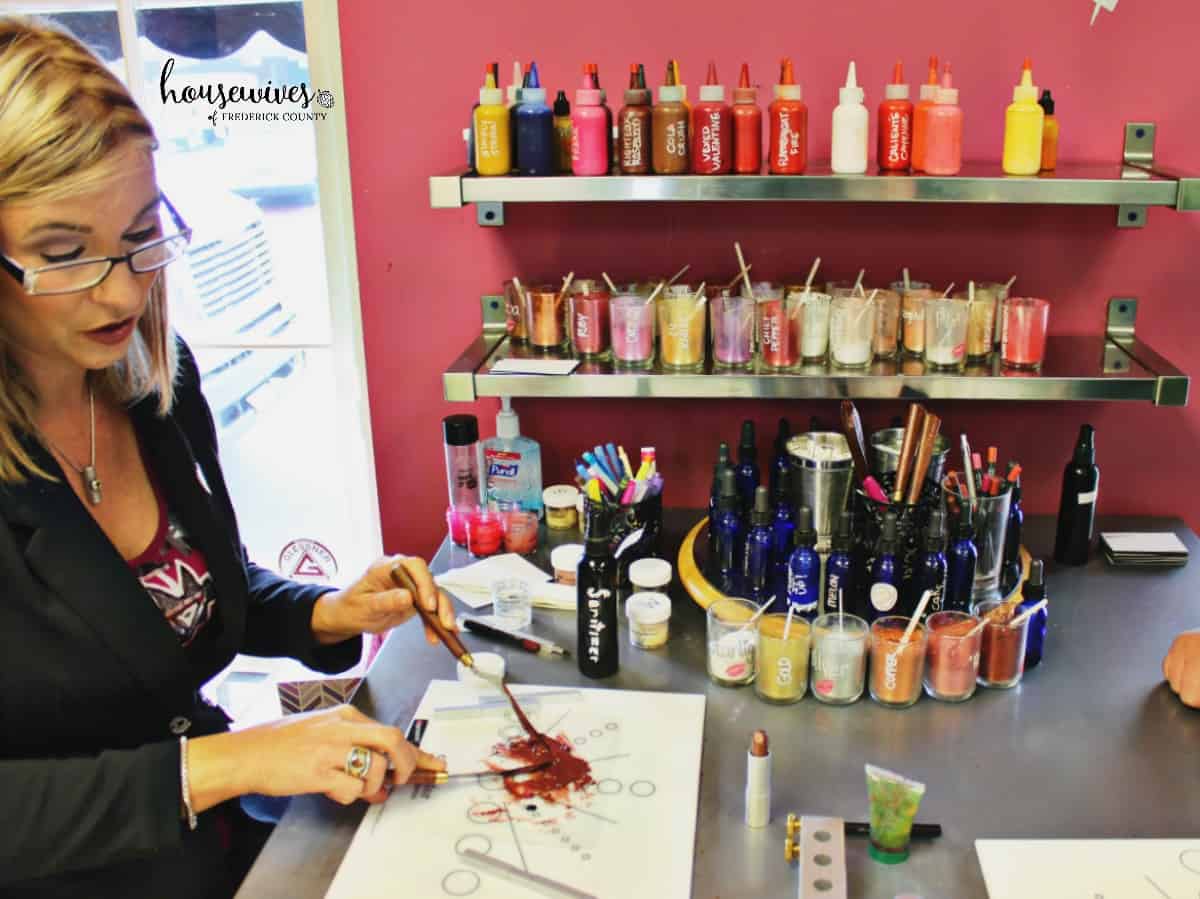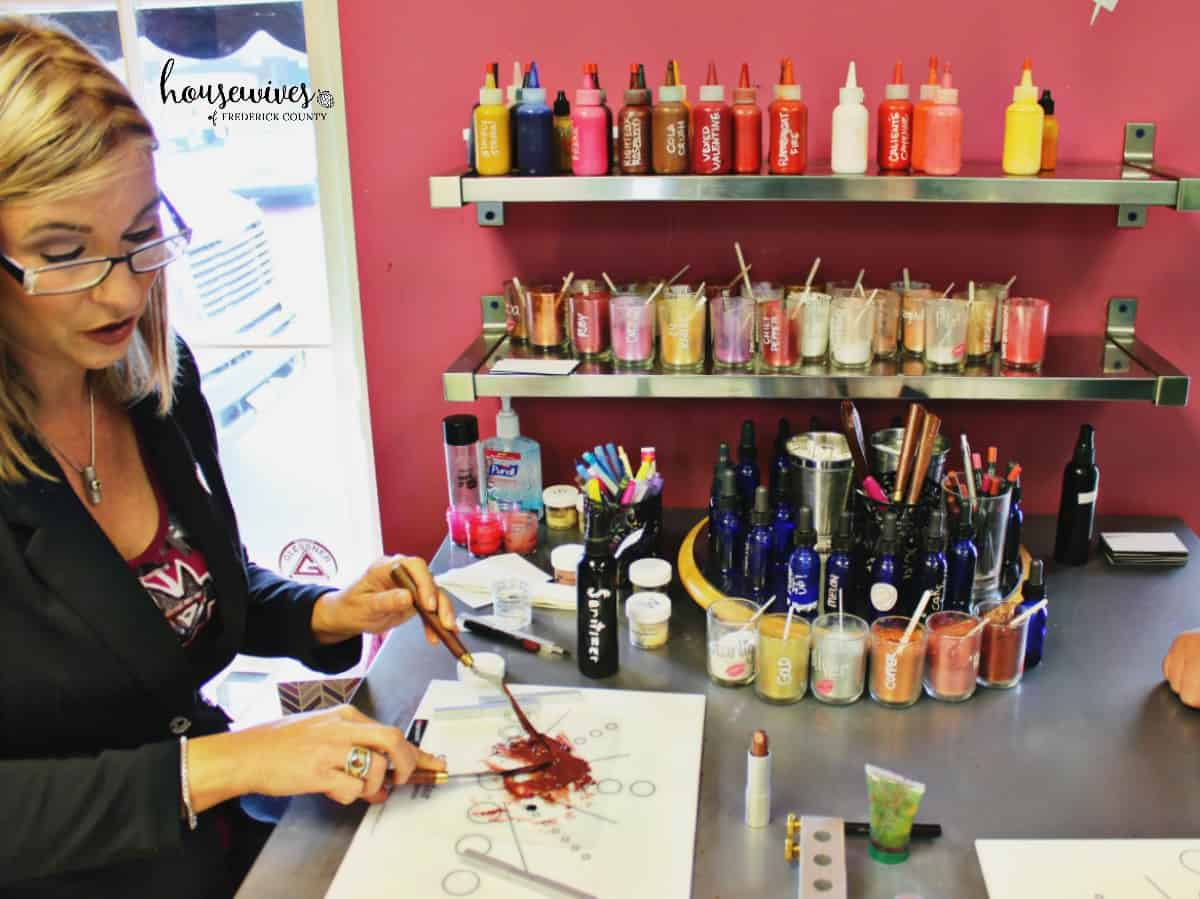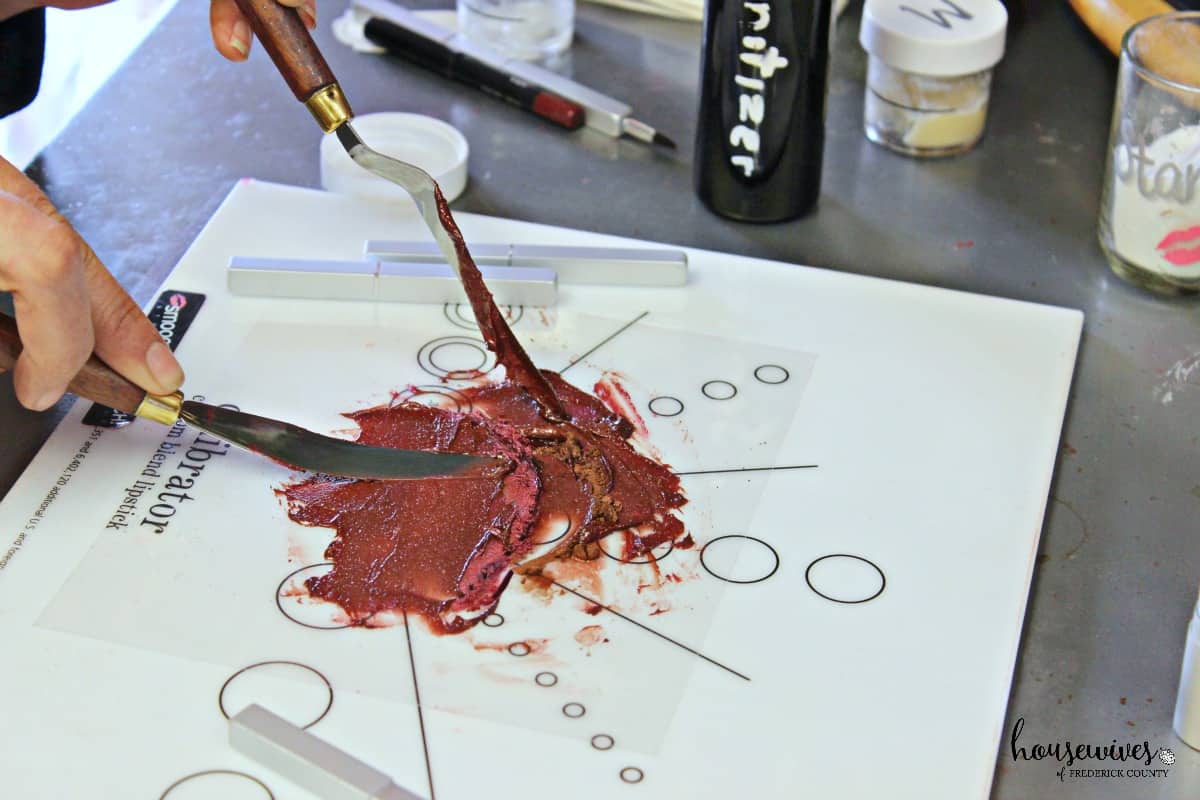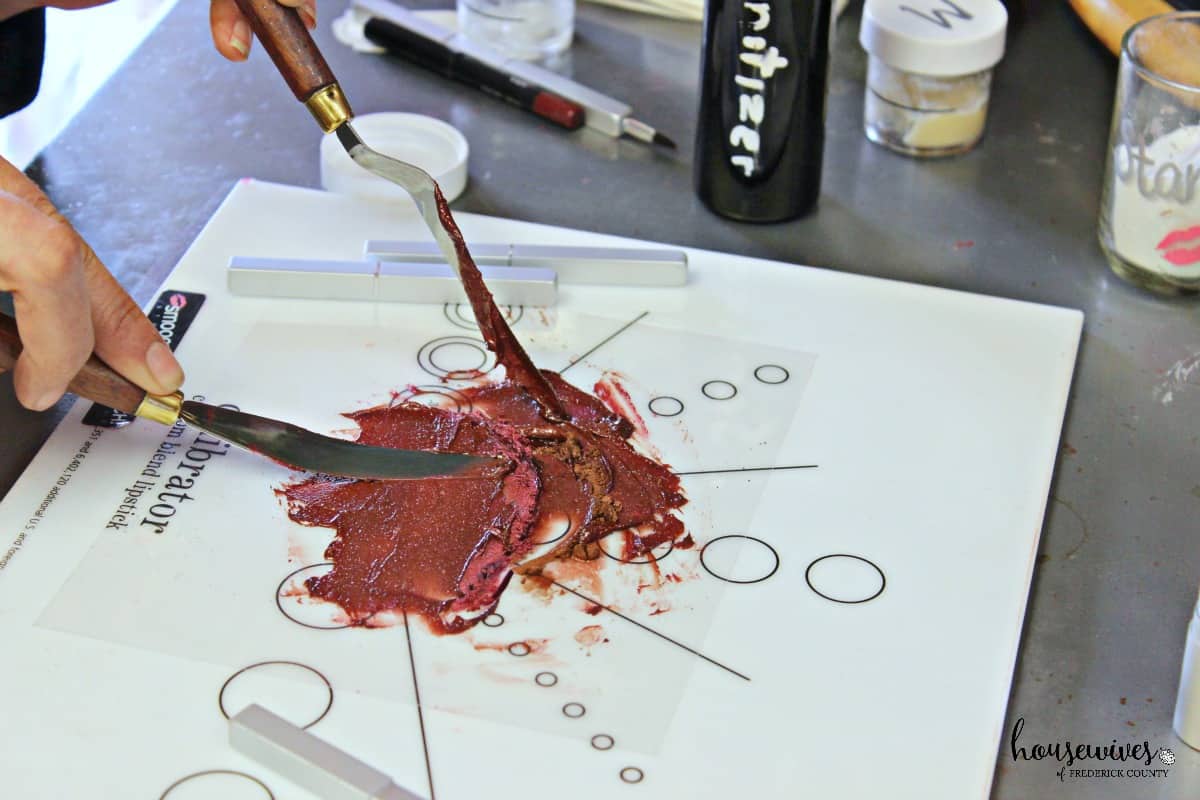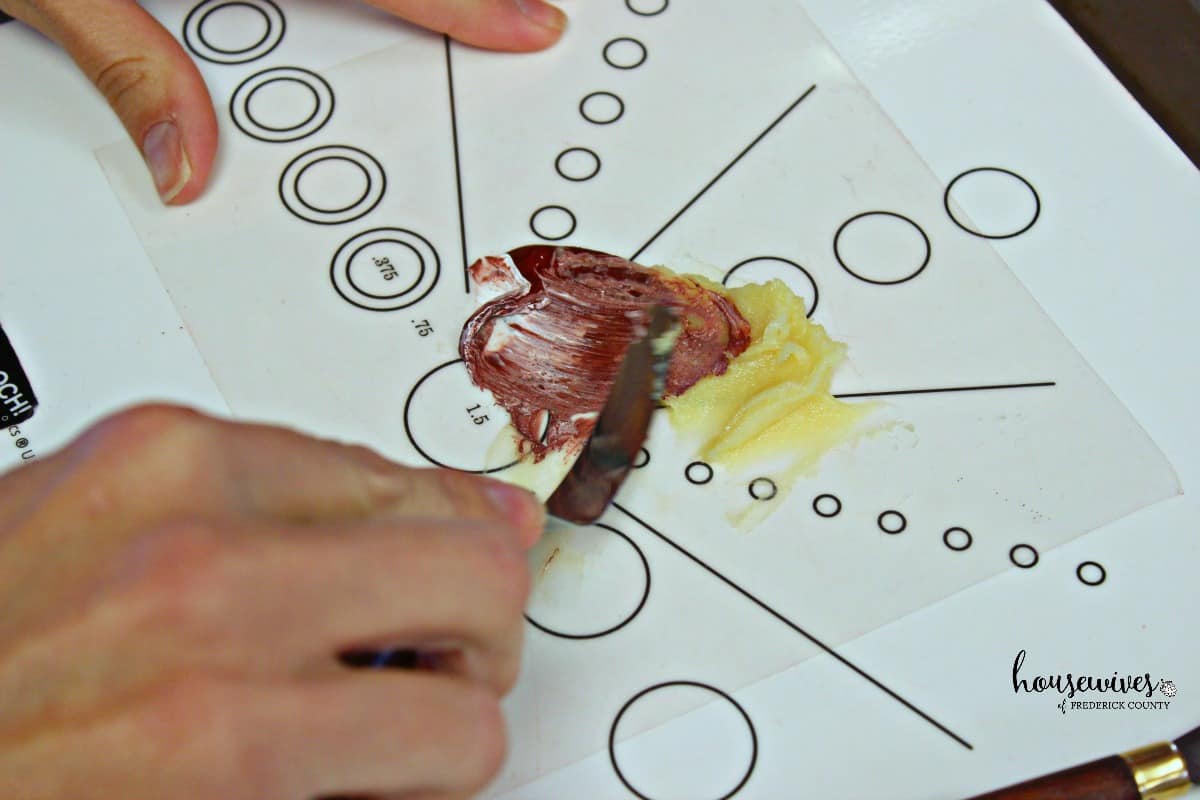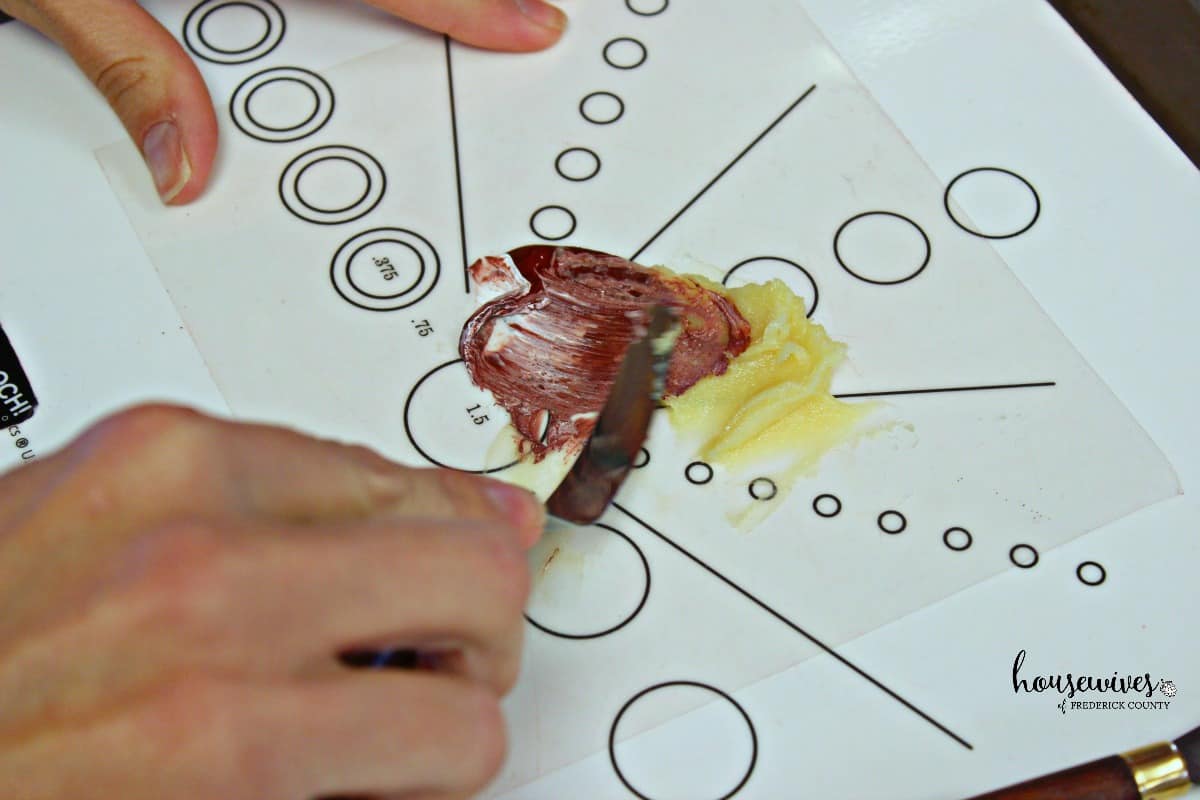 Once it's all mixed, they try it out on your lips and you can tell them if you want it glossier, more matte, creamier, darker, lighter, or whatever it takes for it to be just right.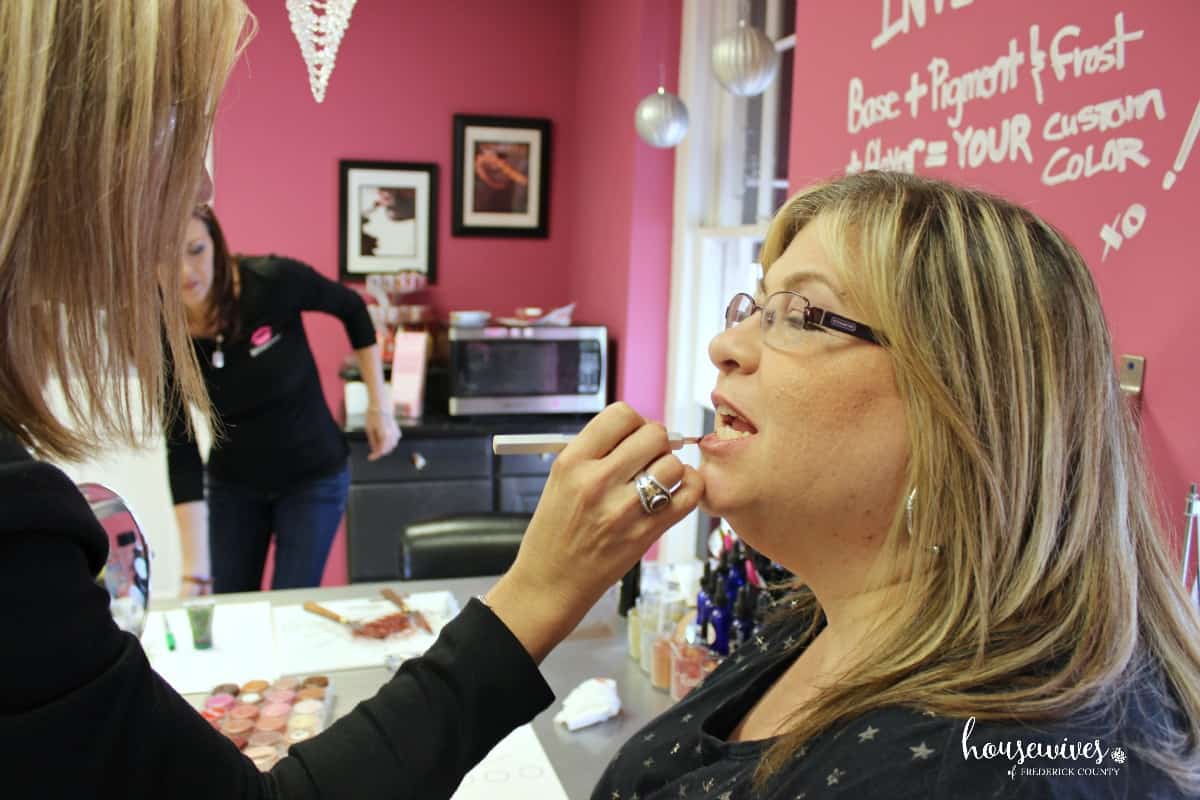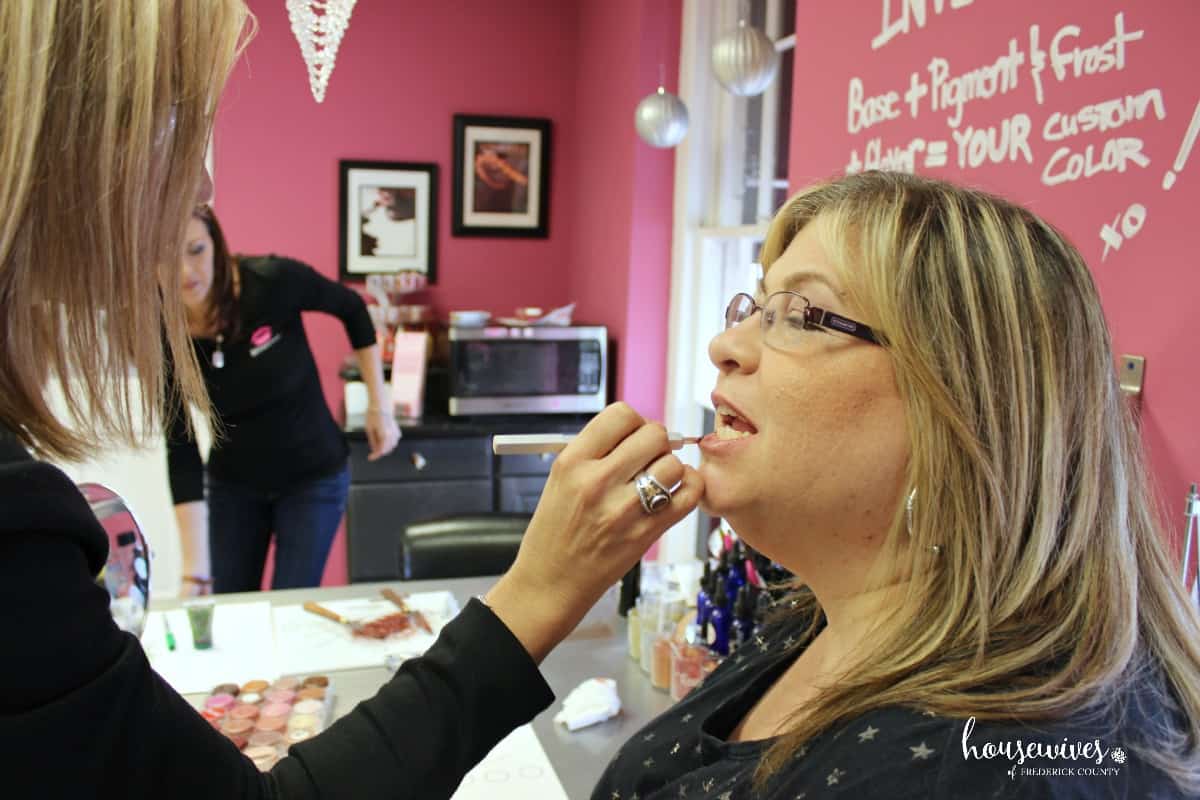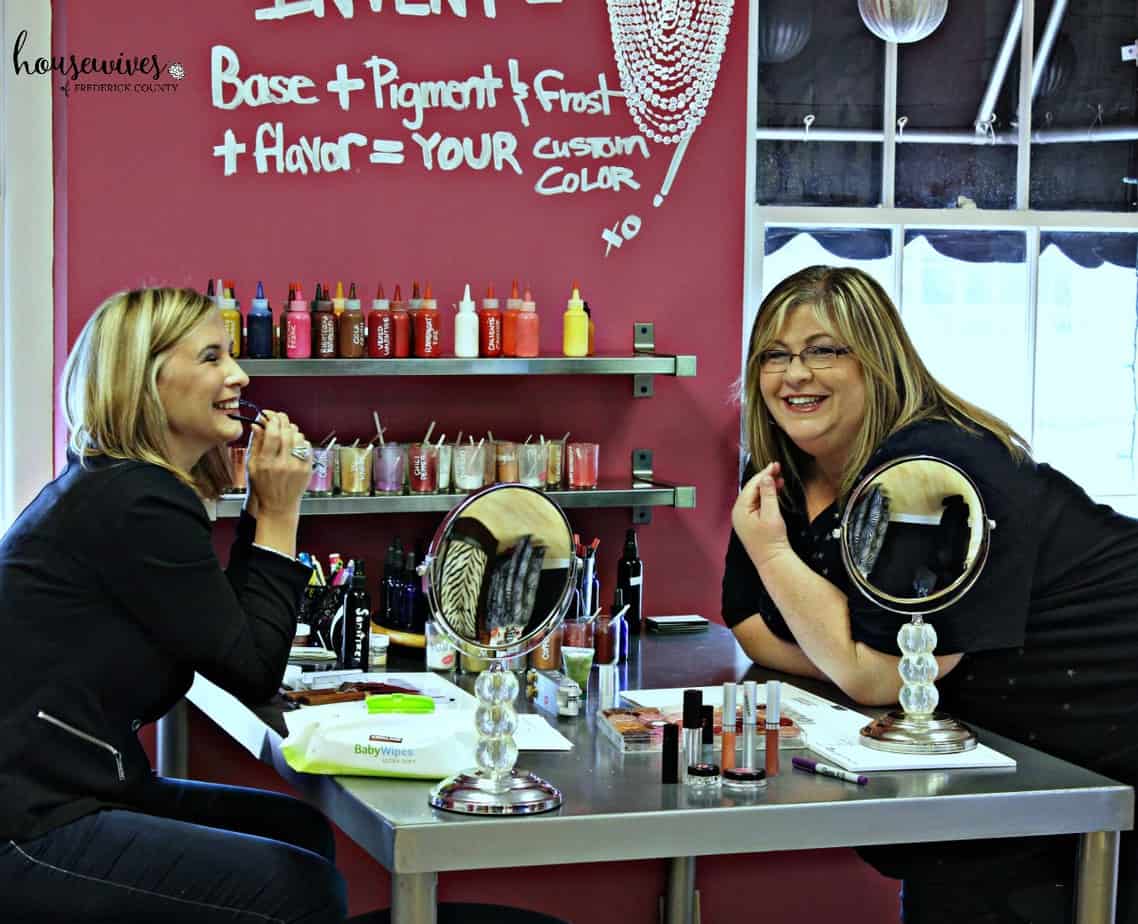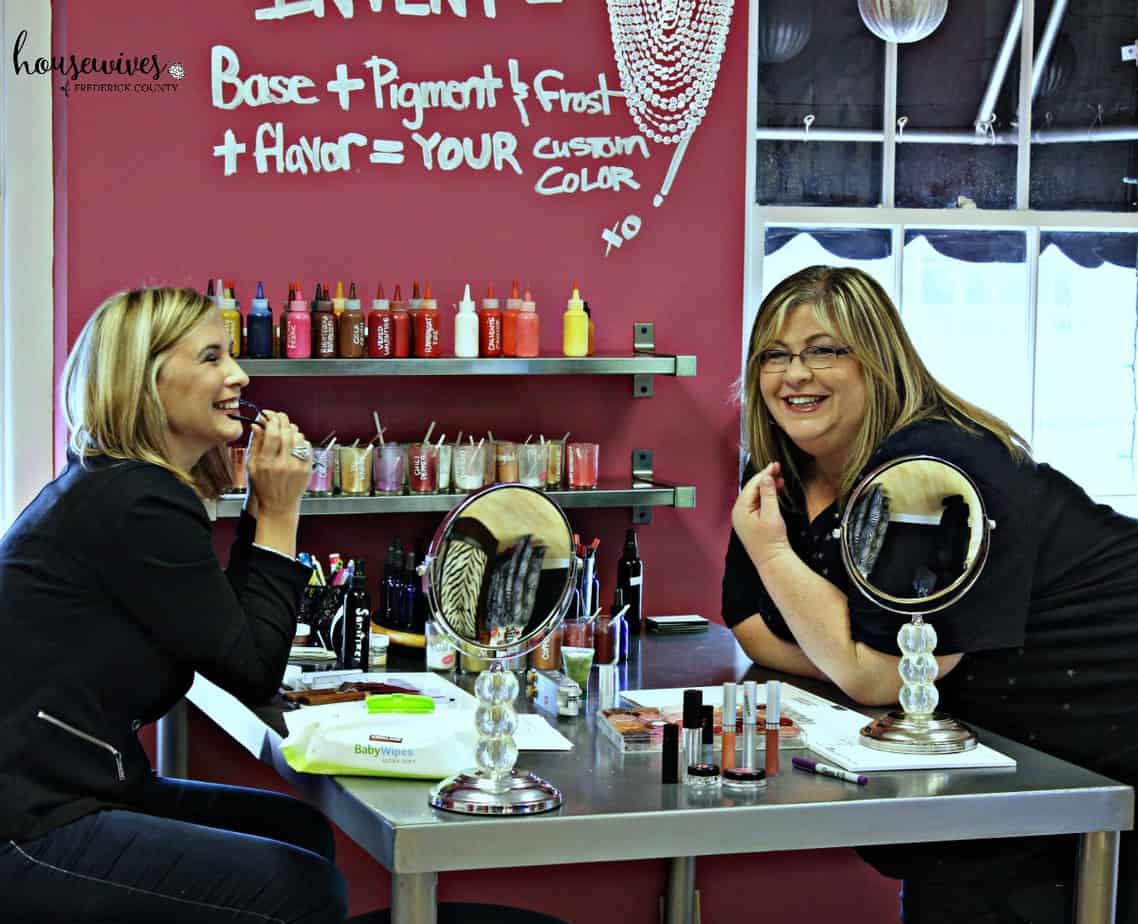 Once the color and texture are perfect, you get to pick your flavor!
For mine, I chose chocolate raspberry!  Mmmm!
Then they melt it down, pour the mixture into a mold, and tube it.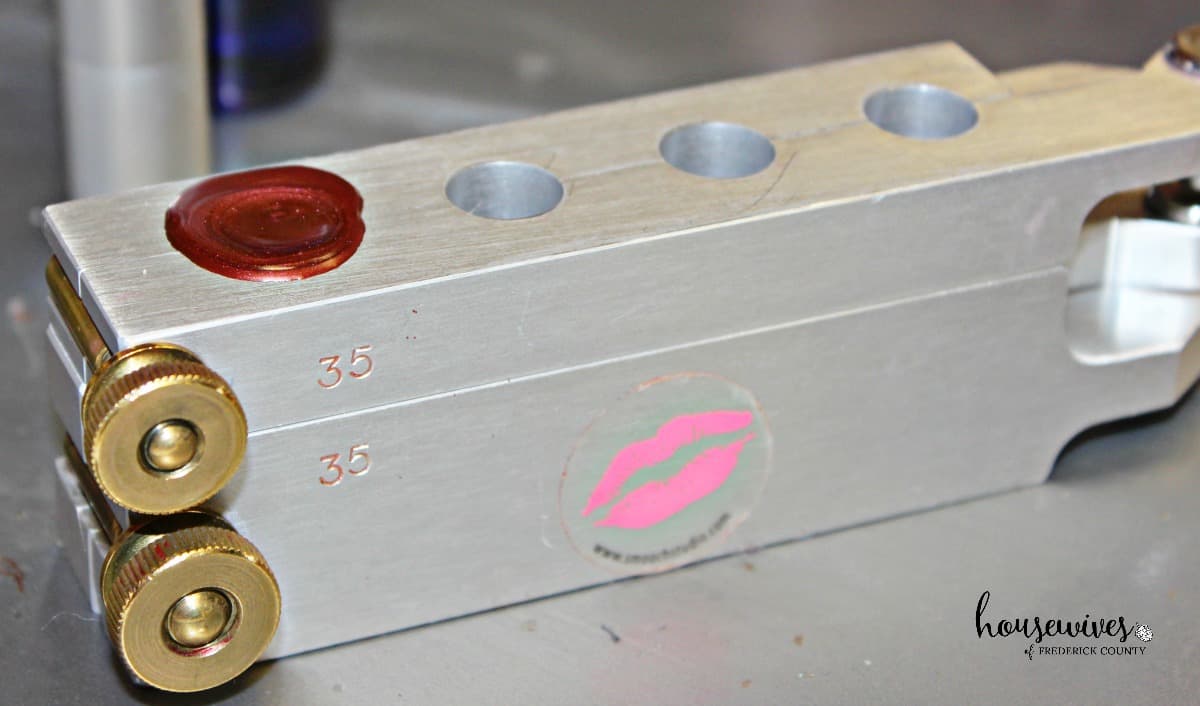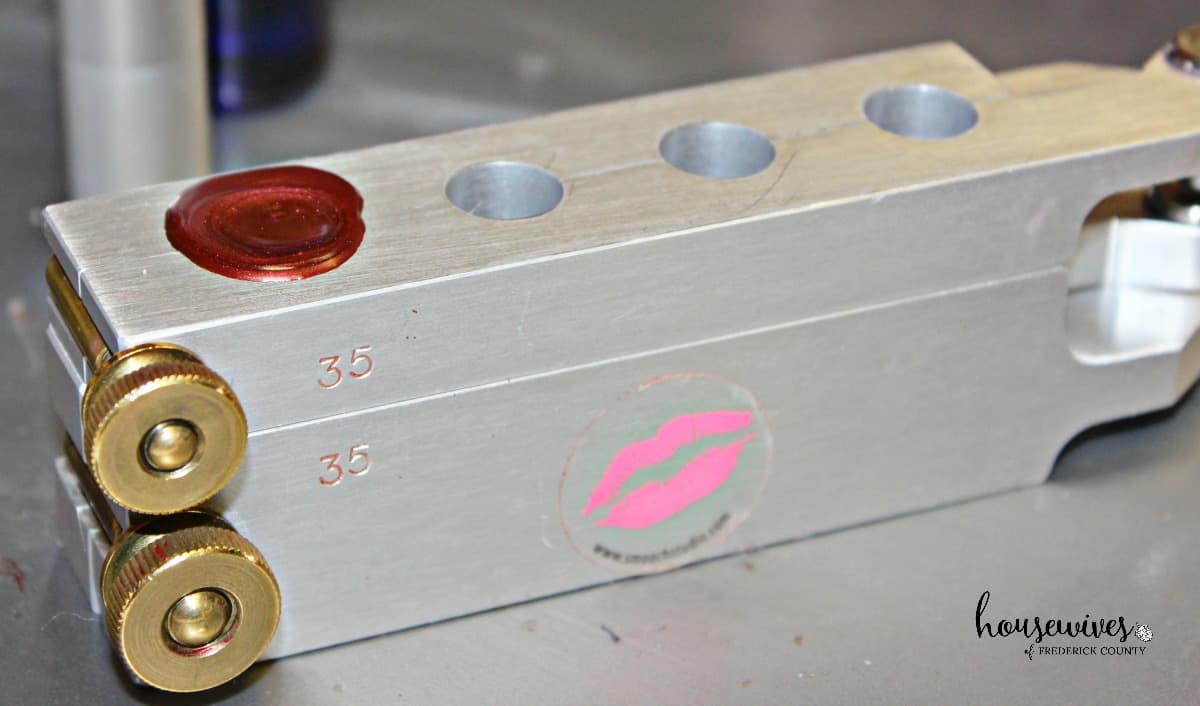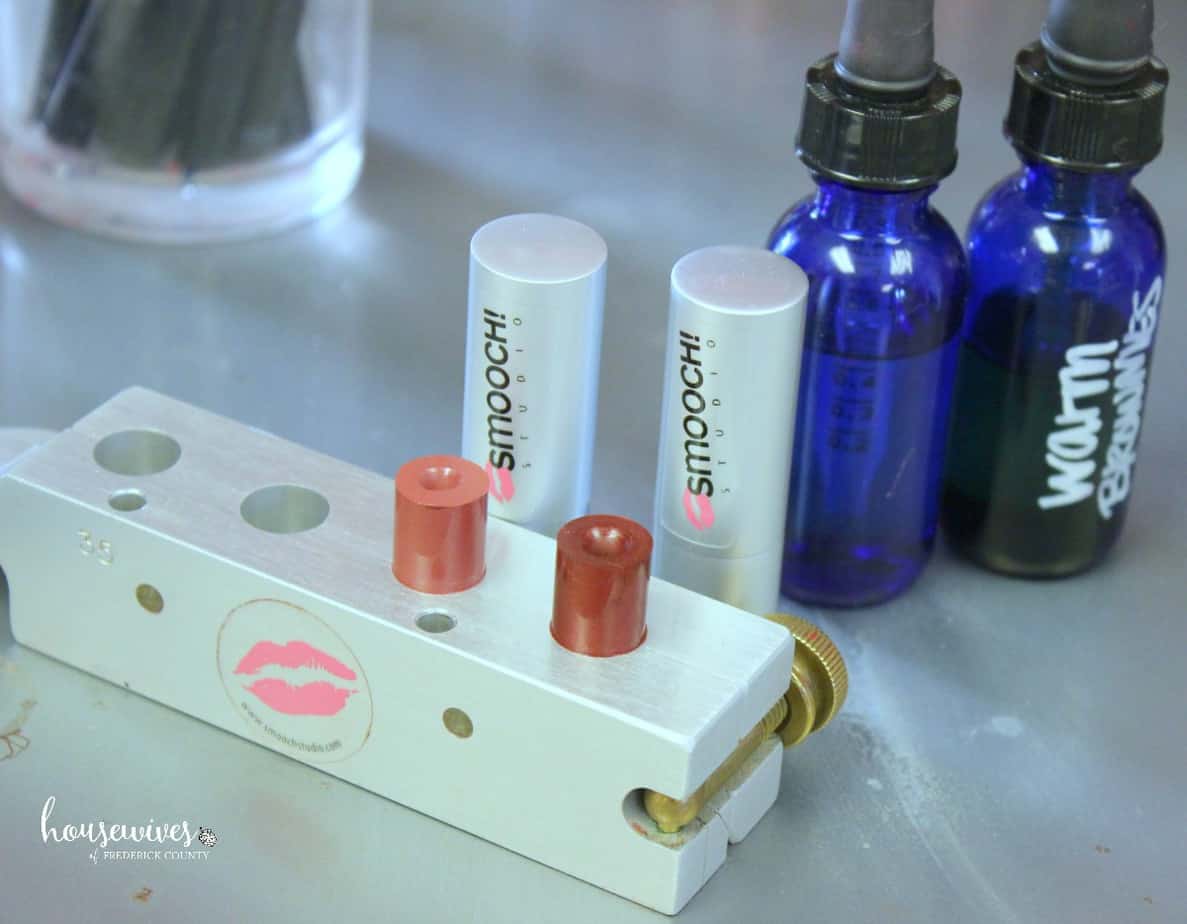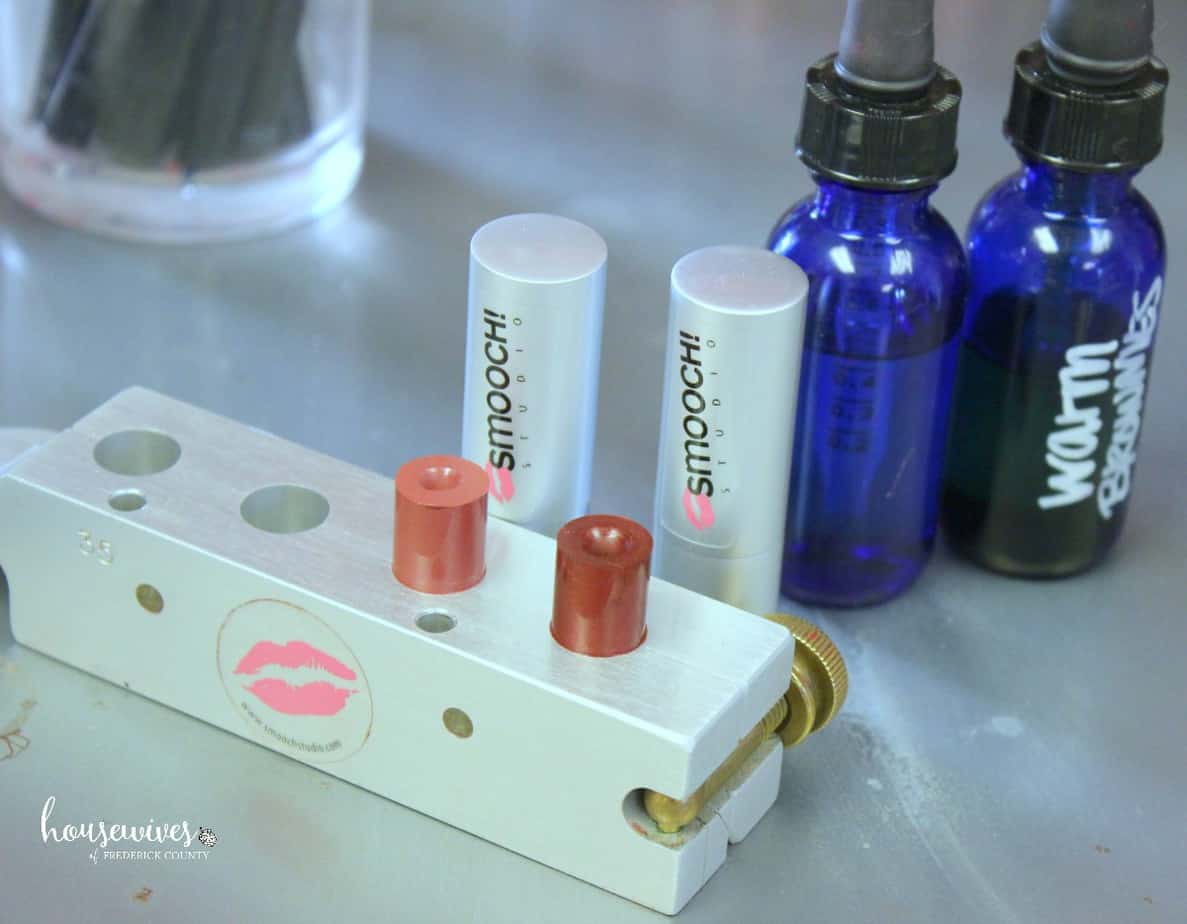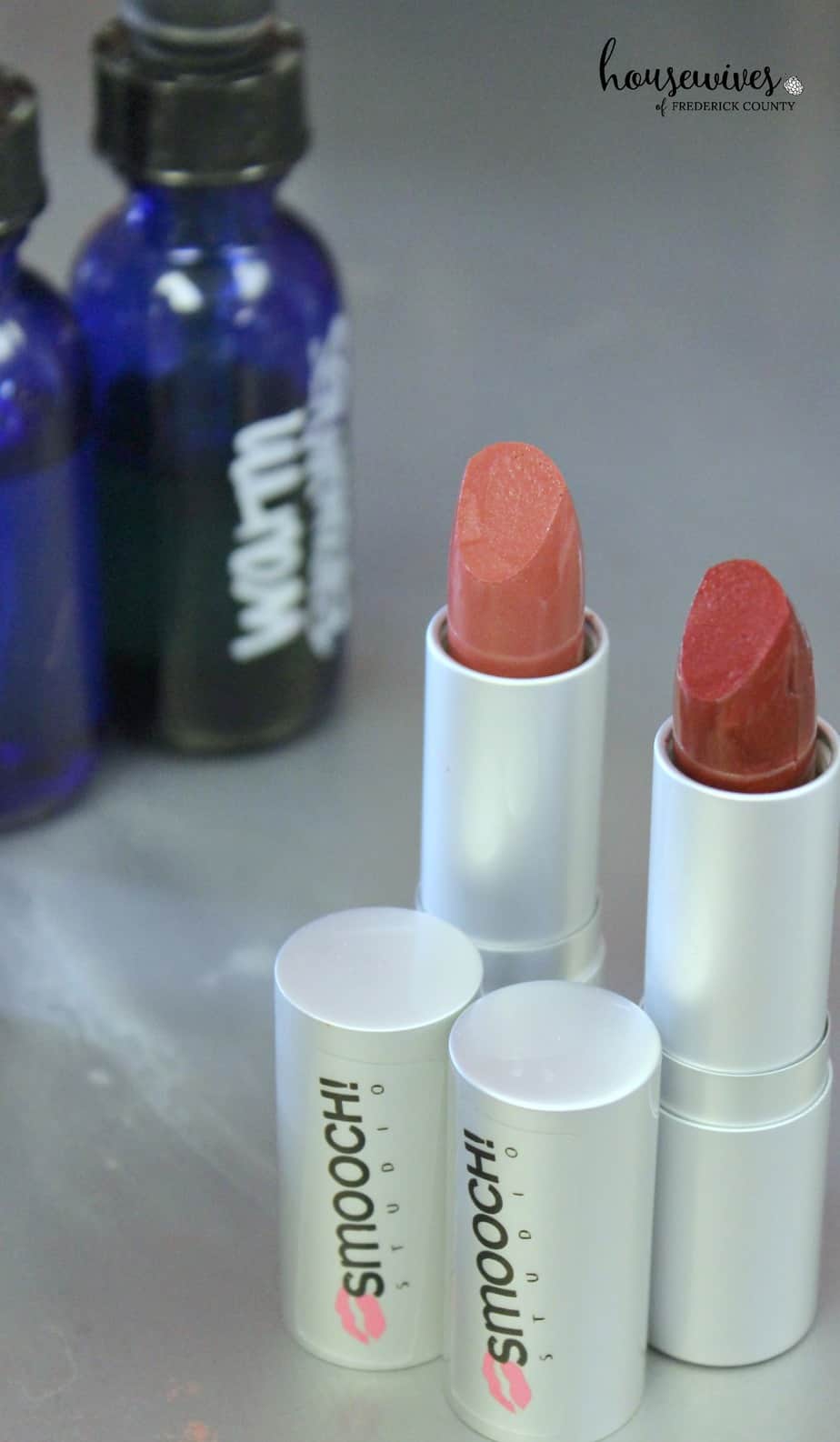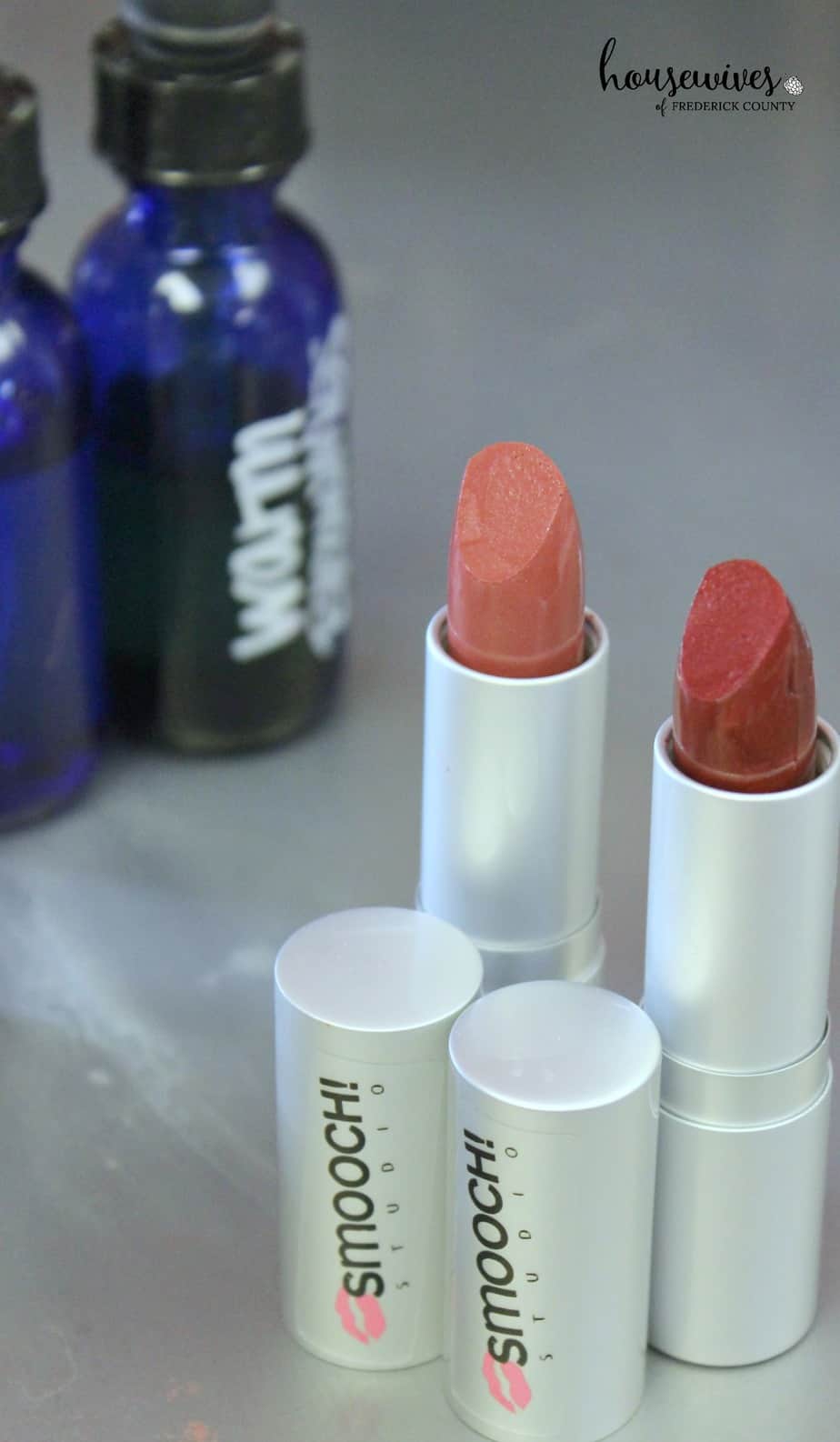 It's like the crayon maker of lipsticks!
SO. FUN!
Once your lipstick is complete, the final touch is to SMOOCH a magnetic card with your name and the name you chose for your color written on the card.
Smooch! will put it up on their Smooch! wall for everyone to see.
Terri called her color 'Housewife Hottie'.
I had to one-up her and call mine 'Hottest Housewife'.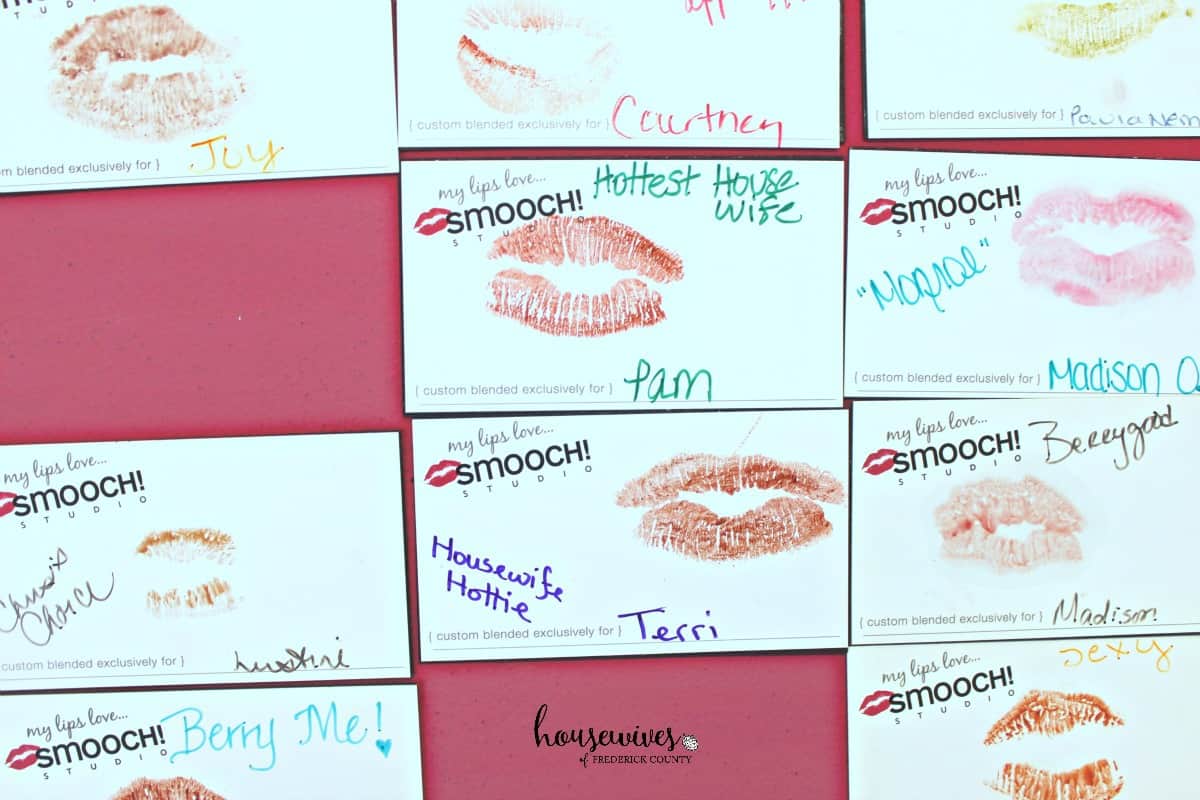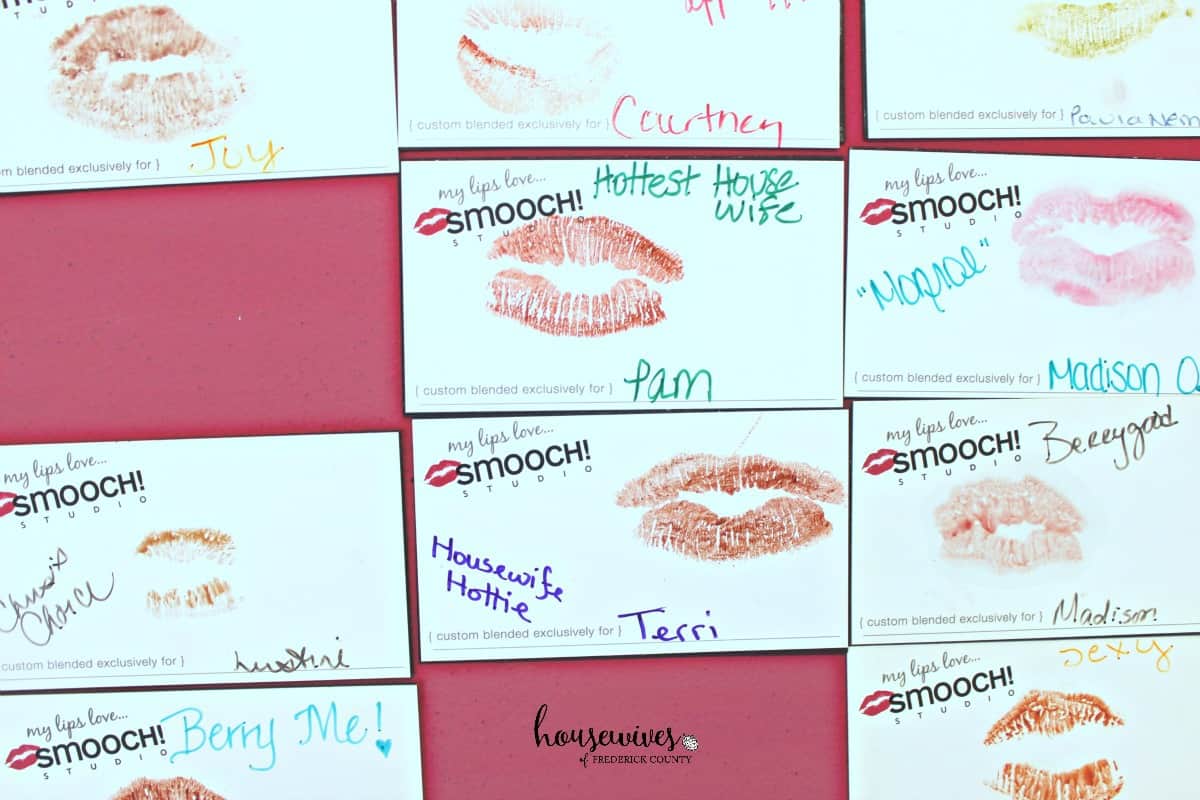 Here are Terri's before and after pictures.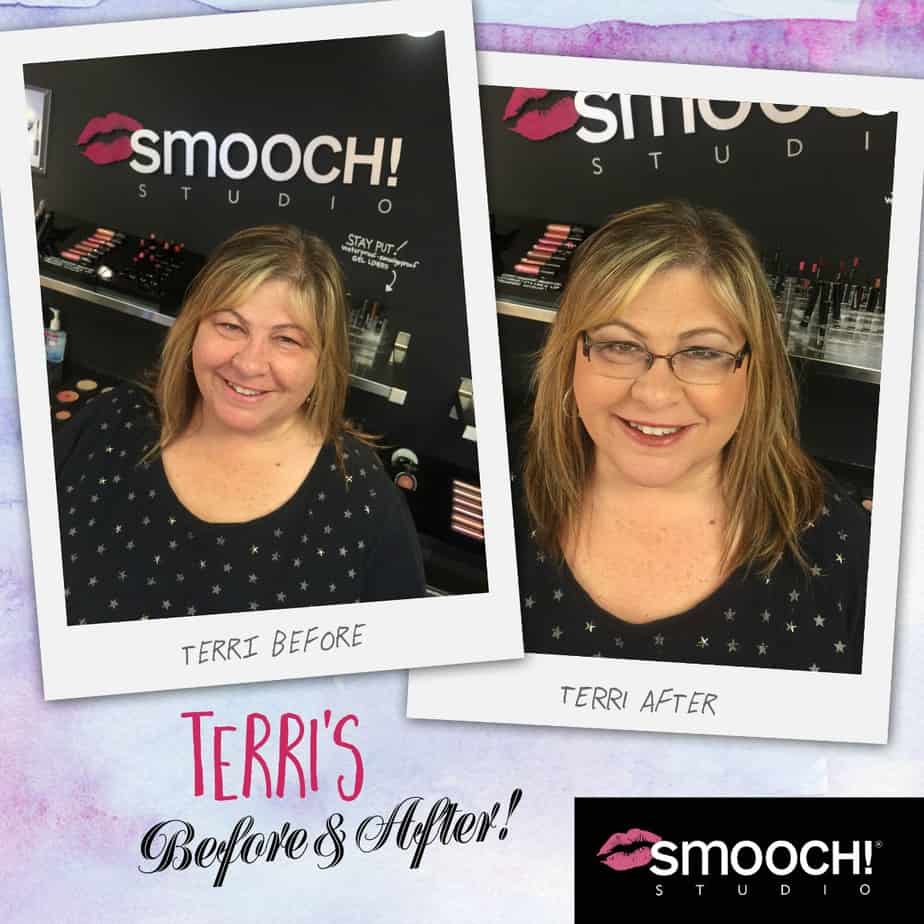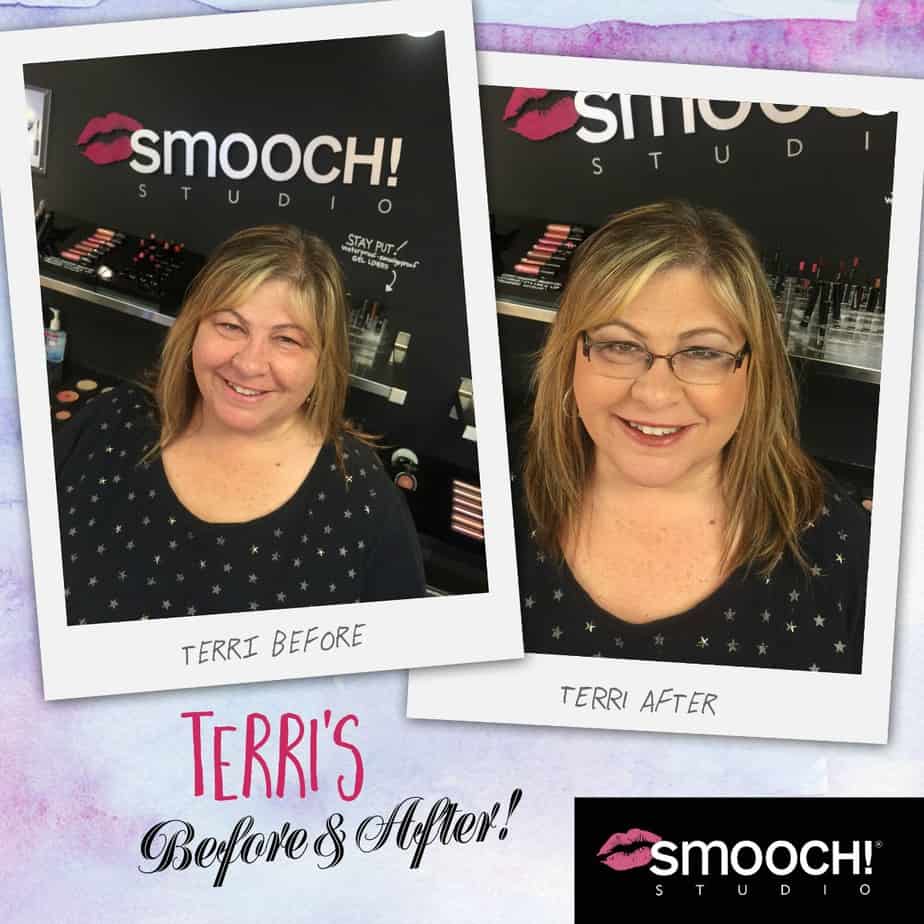 And here are mine.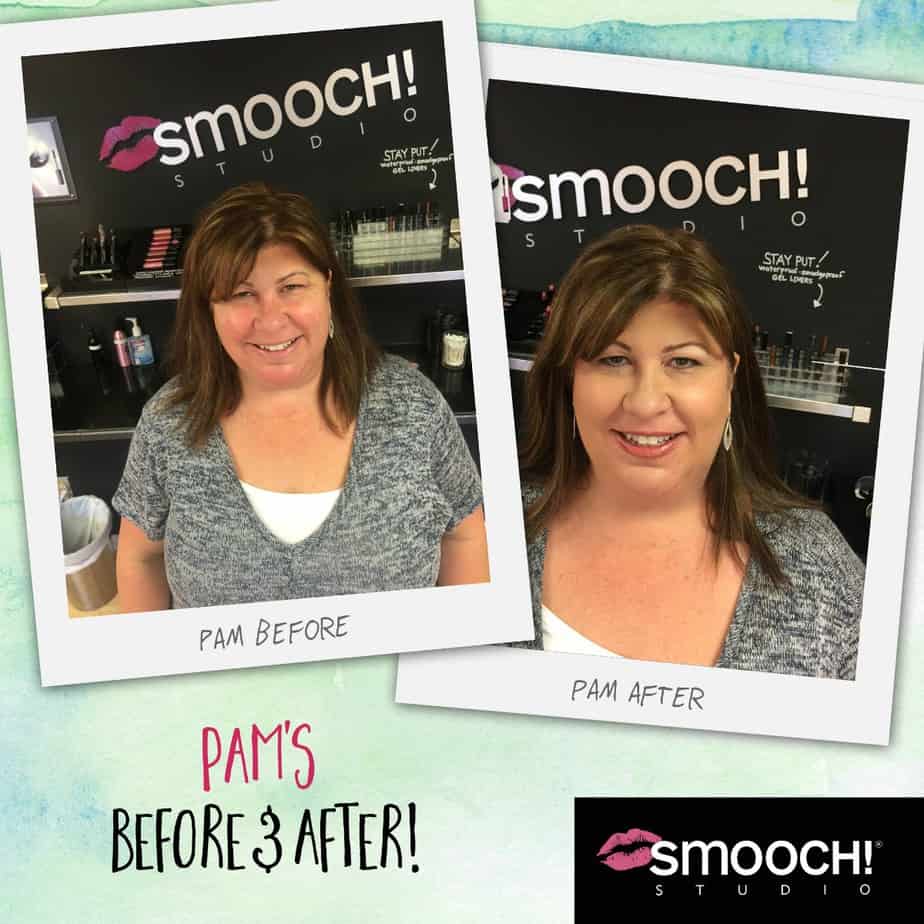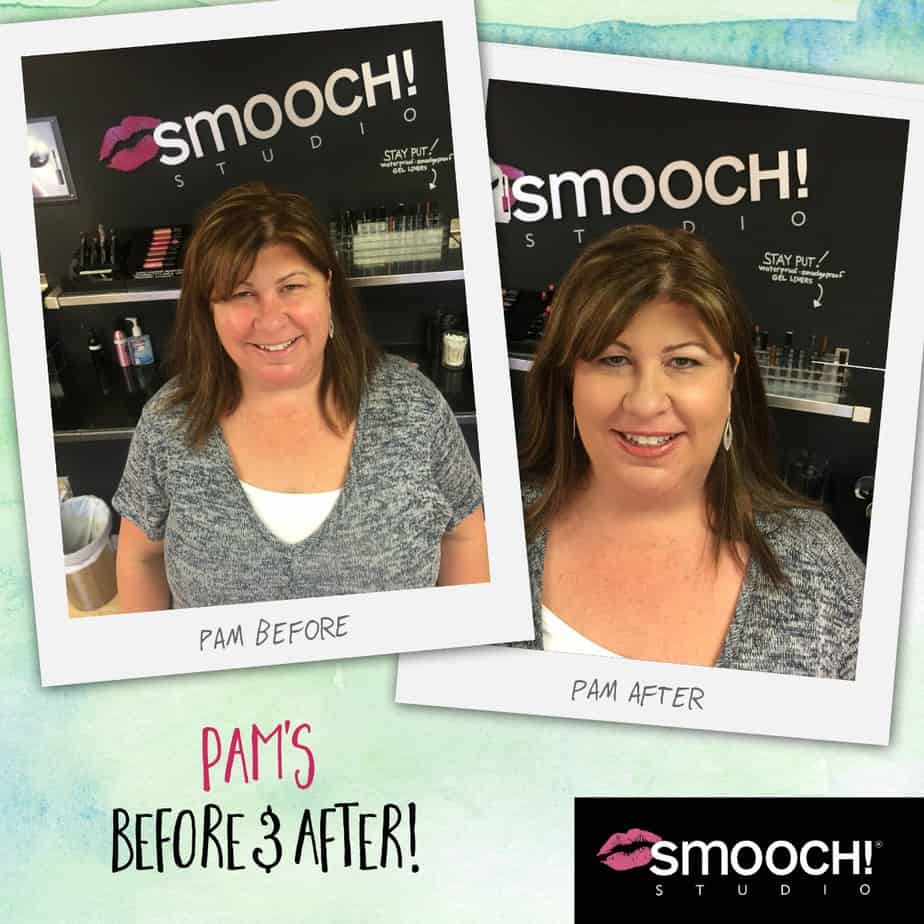 Wow! What a difference good quality, customized makeup can make!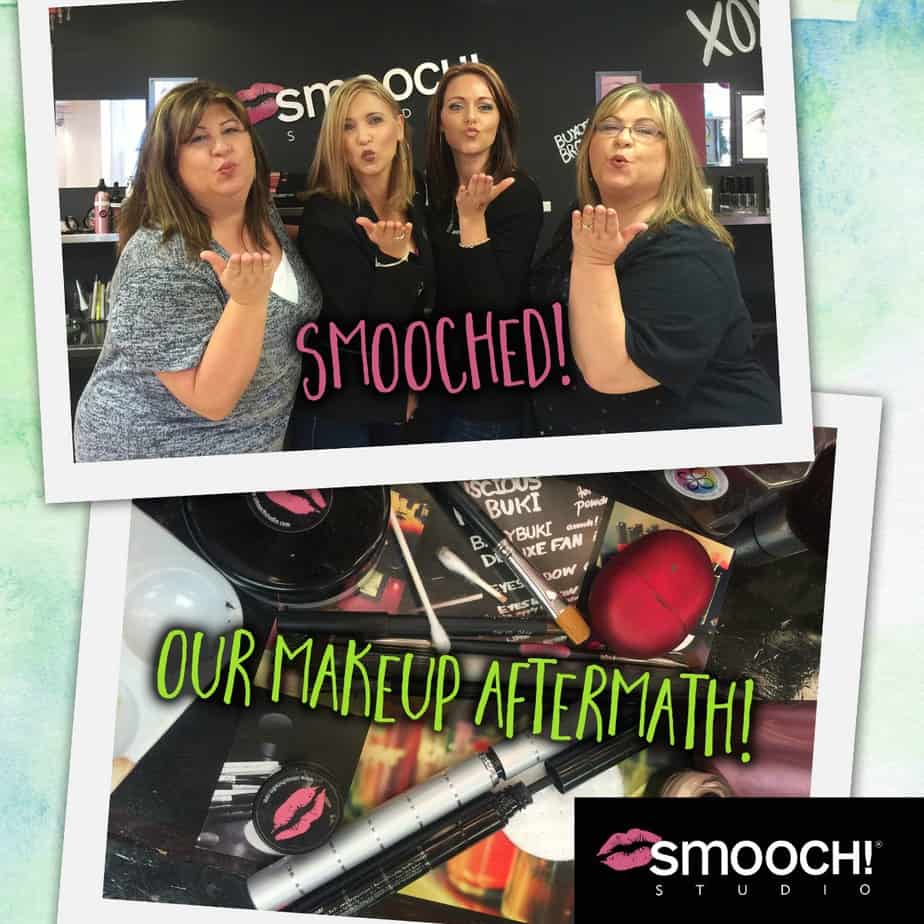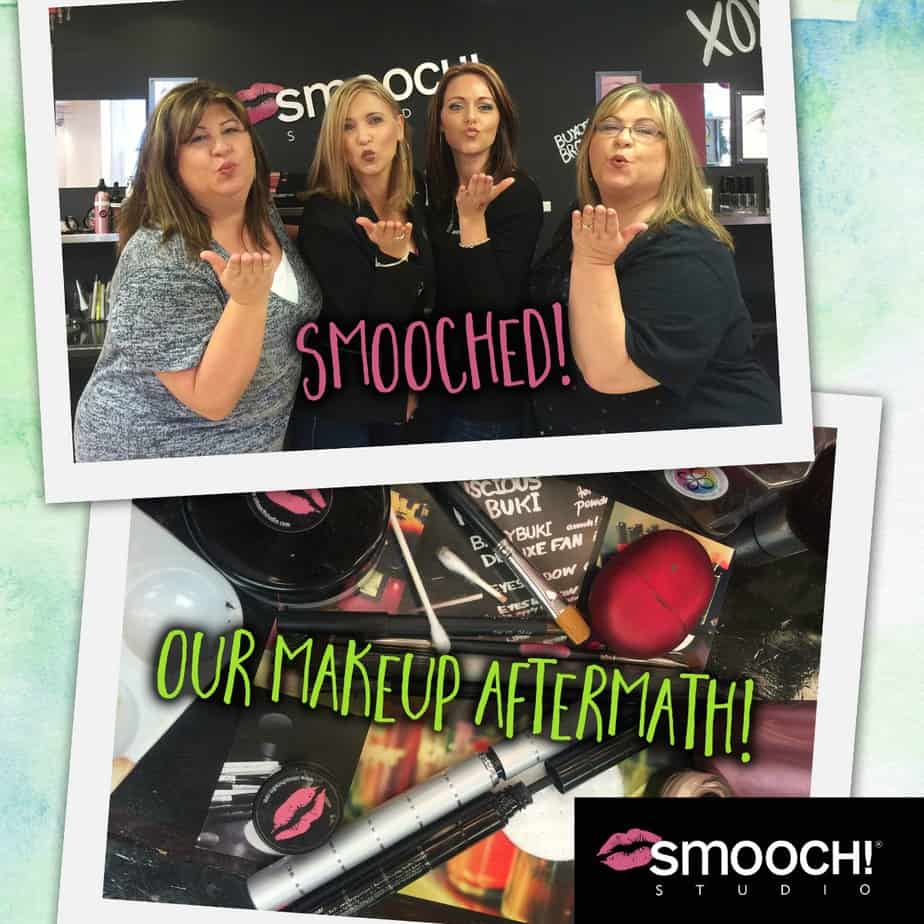 Terri and I had SO much fun at Smooch! Studio.
We both left there with a bag full of new, customized makeup, tools, and our cheat sheets.
Every time I use my makeup I truly feel extra special because it was created just for me.
As you can see from my selfie below, I was super happy with the results.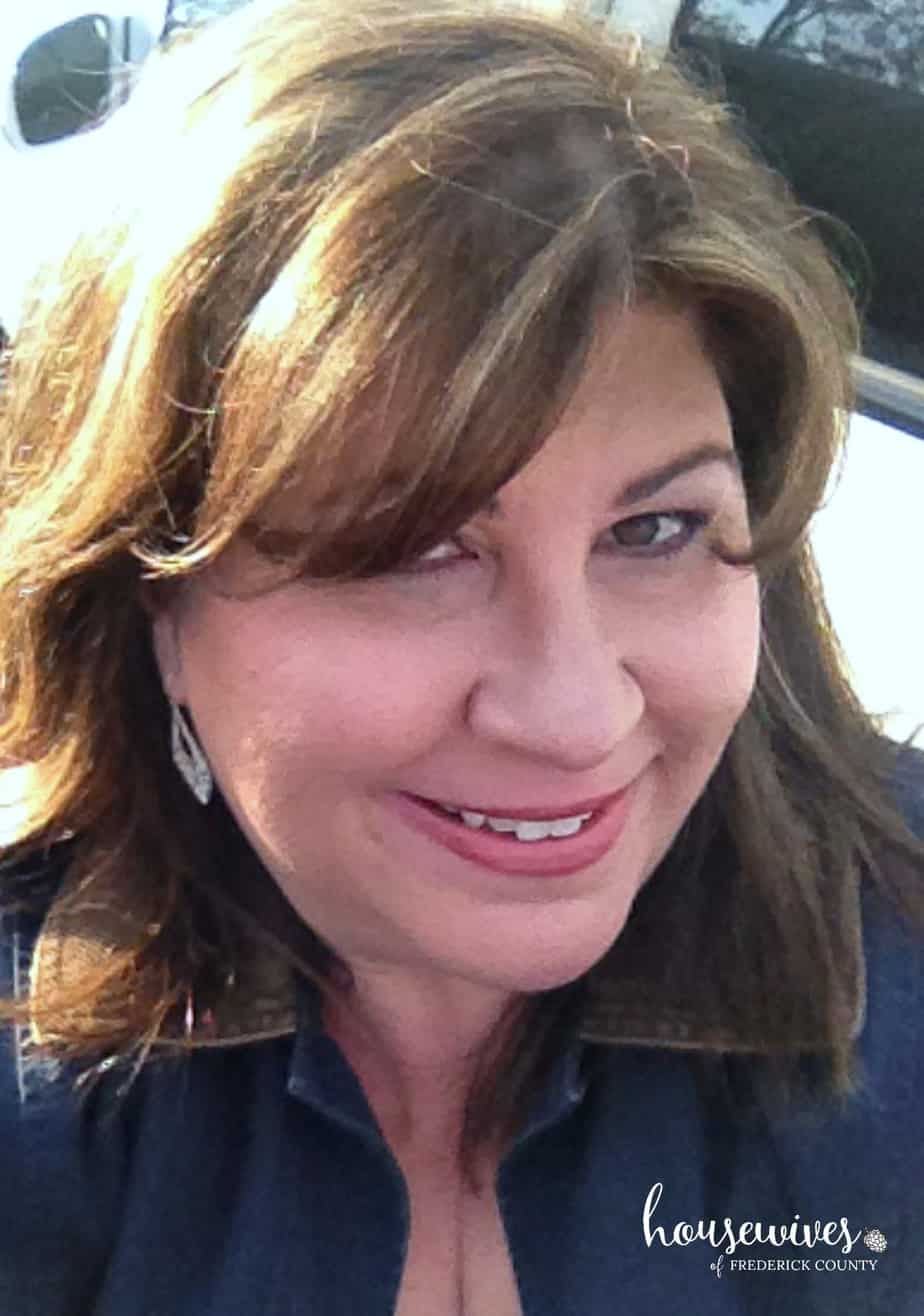 Wanna be the first to know about Smooch! Studio's specials, deals and events, like their 'Show Yourself Some Love Event' on 2/20/16 or their 'Get Lucky' event on 3/19/16 or their 7th Anniversary Bash on 4/23/16 or their 'Two for Tuesday' deals?
Subscribe to their emails on their website!
Also, follow them on Facebook and Instagram.
I guarantee you will have a newfound sense of pride with your look!
Have you ever gotten custom makeup in the past?
We'd love to hear about it.
Tell us about your experience in the comments!

Pam is married and has 1 son – a middle-schooler in his teen years. She followed Terri to Frederick in 1999. She absolutely loves going to yard sales and estate sales and finding hidden treasures.
read more...