This Keto Orange Creamsicle Jello Mousse recipe is super easy to make and will satisfy that sweet, creamy craving!
Being on a keto diet or any low carb diet restricts the use of sugar, which can make it really hard to satisfy your sweet tooth.
However, thanks to so many creative people online, we all can find a recipe like this one that will save the day!
Keto Orange Creamsicle Jello Mousse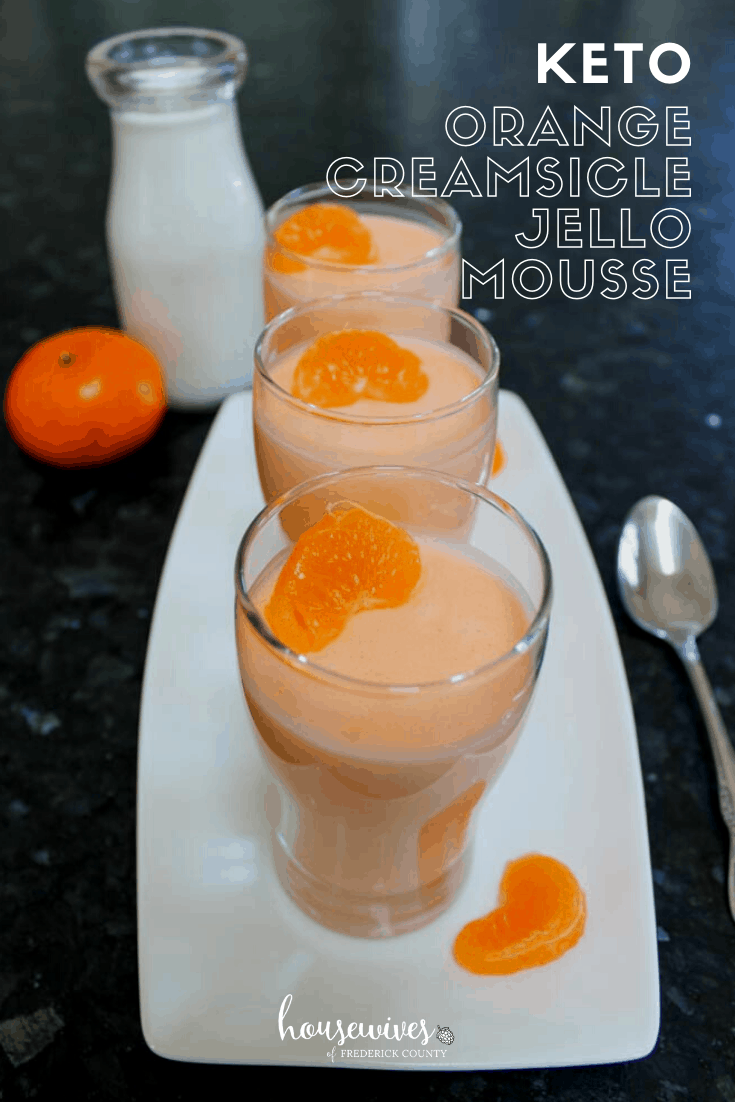 Because this particular recipe has plain, non-fat Greek yogurt as an ingredient, you could technically call this a breakfast.
However, it's a great "I-need-something-sweet-to-eat-after-dinner" treat as well!
I found this recipe on a site called Resolution Eats, a low carb food blog.
Be sure to check out Emily's blog for all of her amazing keto & low carb recipes!
Orange Creamsicle Jello Mousse Ingredients
All you need for this recipe is:
A 0.3 ounce box of sugar-free orange jello
Boiling water
Ice water
1 cup plain non-fat Greek yogurt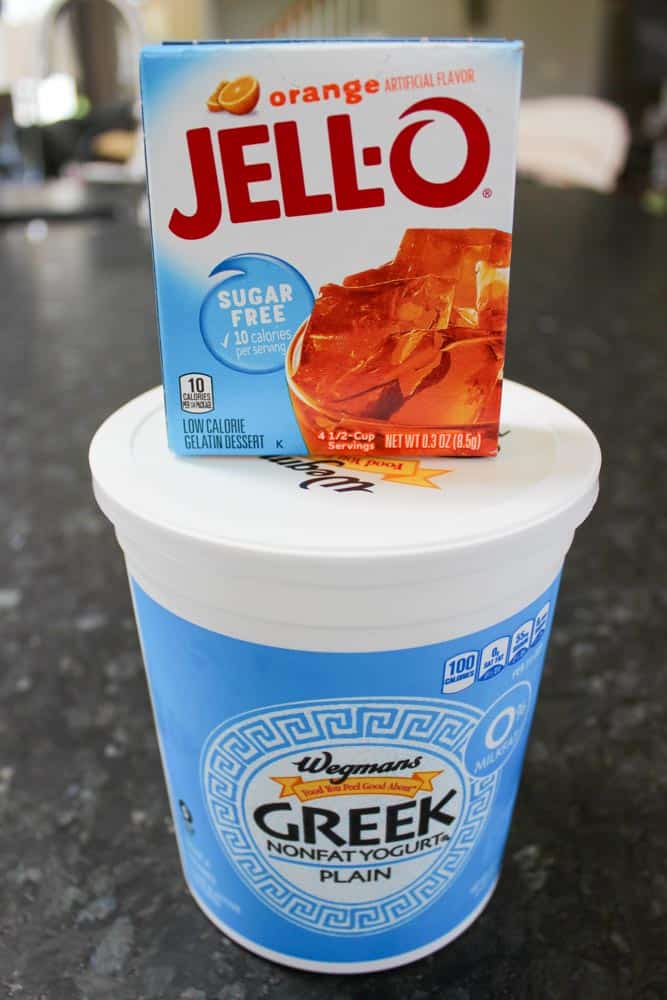 Recipe Steps
As you can see, the steps to this recipe are so extremely easy, you really don't need my photos.
However, I included them for those of us (like me!) who prefer visual instructions.
Step 1: Combine Boiling Water and Jello Mix
First, add your boiling water to a medium to large size bowl.
Then, pour the jello powder into the boiling water and stir until the jello powder has dissolved completely.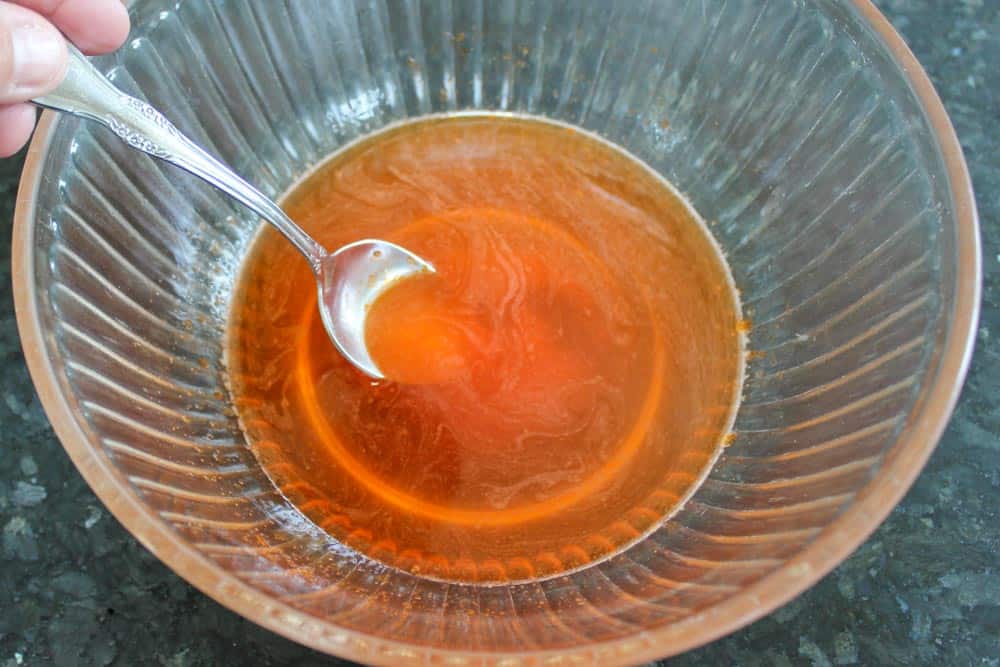 Step 2: Add ice water to dissolved jello
First, fill a 1 cup measuring cup with ice and add water to fill it to the top.
Then, pour the ice water into the bowl of dissolved jello and stir until the ice has melted.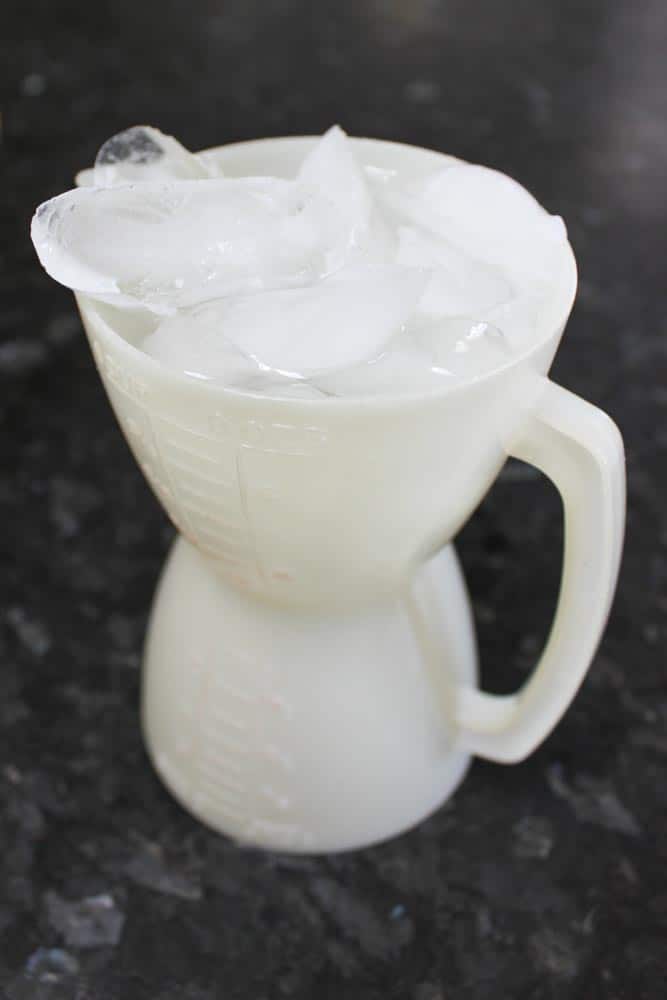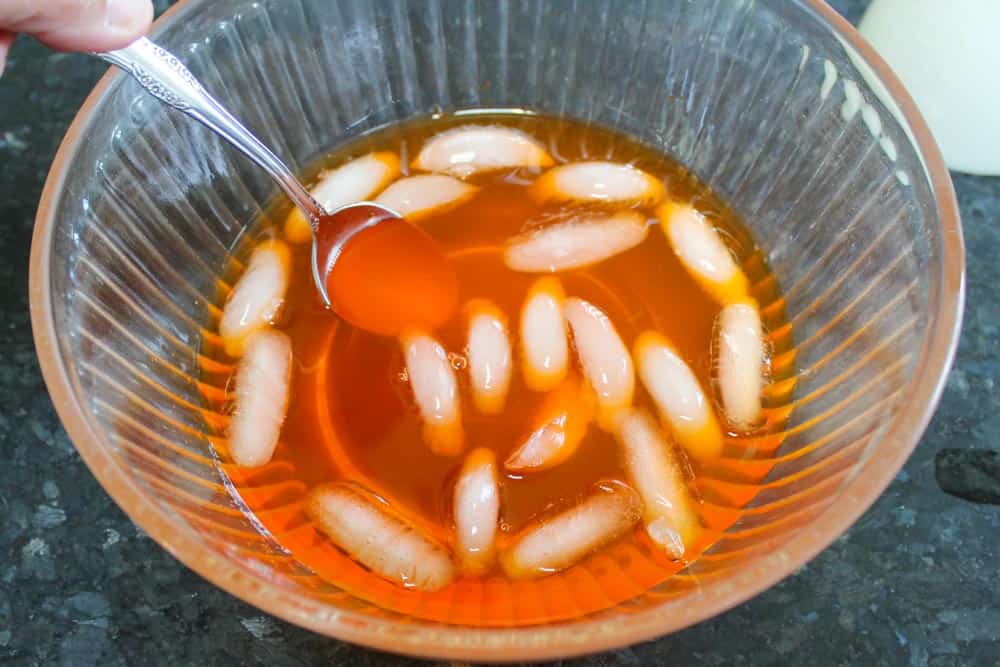 Step 3: Pour Jello Mixture + 1 Cup Yogurt Into A Blender & Blend Well
If you're a regular reader of our blog, you know that I LOVE my Magic Bullet!
I use it for so many things, like my smoothies and beating eggs before I scramble them.
Unquestionably, it's the perfect size for this type of recipe.
Just pour your jello mixture plus 1 cup of yogurt to your Magic Bullet and blend until it is completely blended.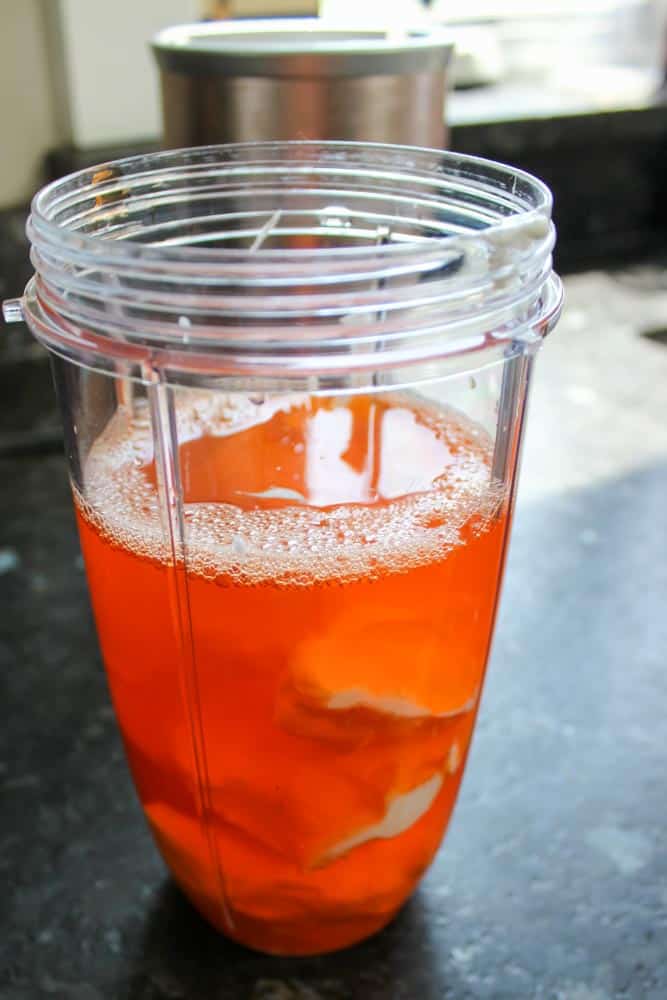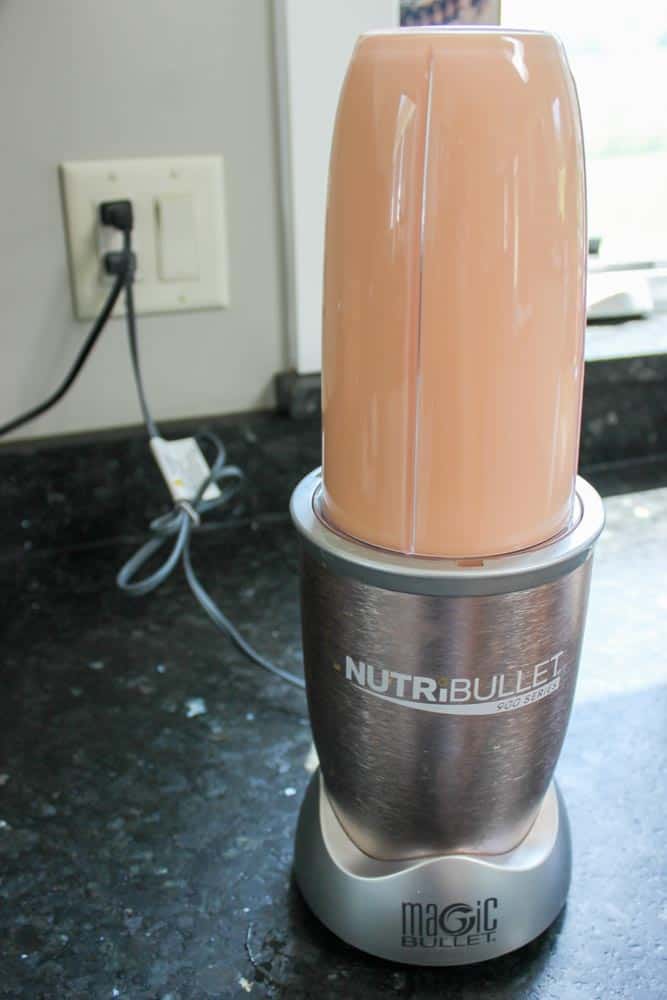 Isn't that orange creamsicle color so pretty?
Step 4: Pour Jello Mixture Into Serving Glasses or Bowls & Chill For 2 Hours
Despite not having any pretty clear glass dessert bowls to pour my jello mixture in, I used a cute set of small glasses.
Each glass fits 1/2 cup of the mixture.
Although, the serving size is 1 cup.
All the same, they look cute, so just go ahead and eat two of them at a time!
And when I say chill for 2 hours, I don't mean you have to chill for 2 hours while you're waiting for your jello mousse to set!
Of course you can chill if you want to, but I just mean to place your jello mixture in the refrigerator for 2 hours until it's set and ready to eat.
Garnish Your Orange Creamsicle Jello Mousse
For instance, I used clementine oranges to garnish my jello mousse.
But you can also add:
Whipped cream
Slivered almonds
Sliced strawberries
Pineapple
Chocolate (sugar-free) Shavings
Or whatever else tickles your fancy!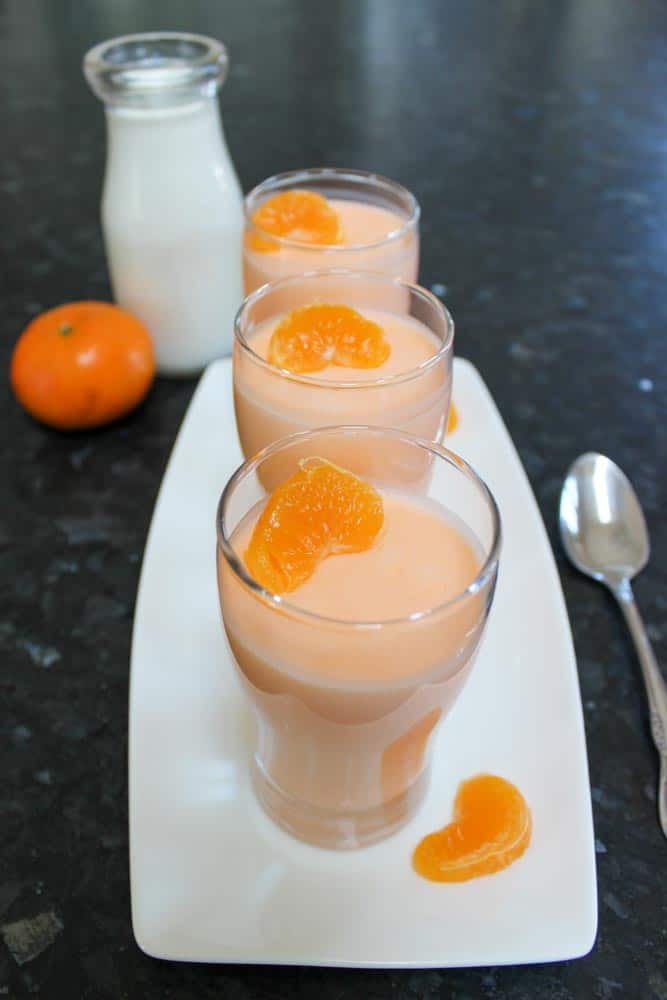 How It Turned Out
Oh my goodness!
Do you remember the orange creamsicle push-up pops that the ice cream man used to sell back in the day?
I have no idea if they still sell them, but it was one of my favorites!
Well, this orange creamsicle jello mousse has the same flavor!!
Indeed, it's not ice cream, but it's light and creamy and melts in your mouth!
In addition, adding the Greek yogurt gives you a boost of protein, which is an added bonus.
Not only is a 1 cup serving only 35 calories, but also, it's just 2 net carbs, and 6 grams of protein!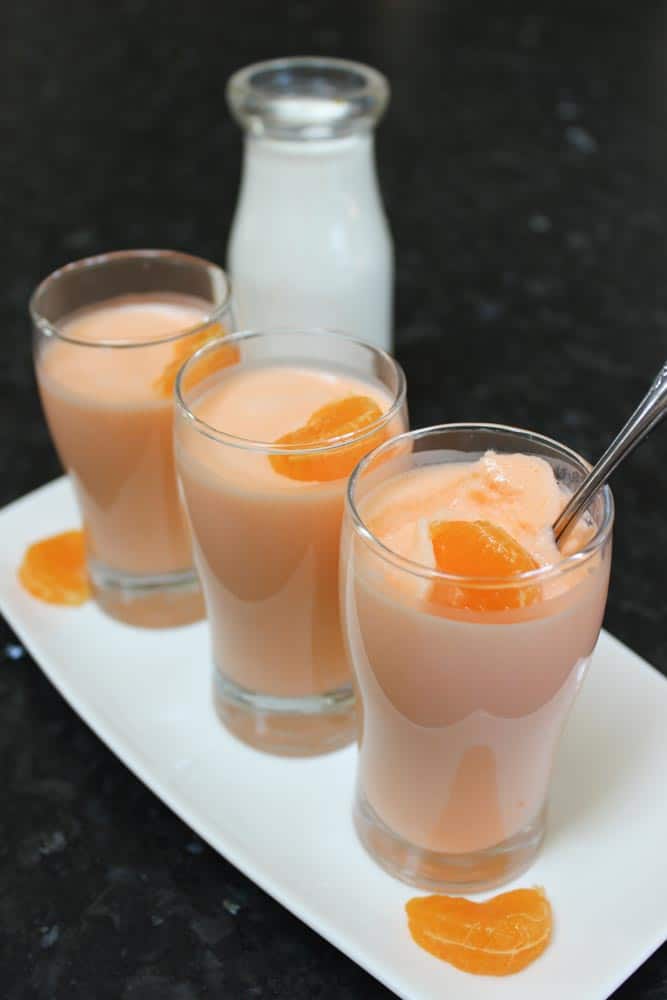 Alternatively, I've seen similar recipes that include cream cheese and cool whip.
Obviously, that sounds amazing too, but it won't give you the protein punch that this recipe gives you.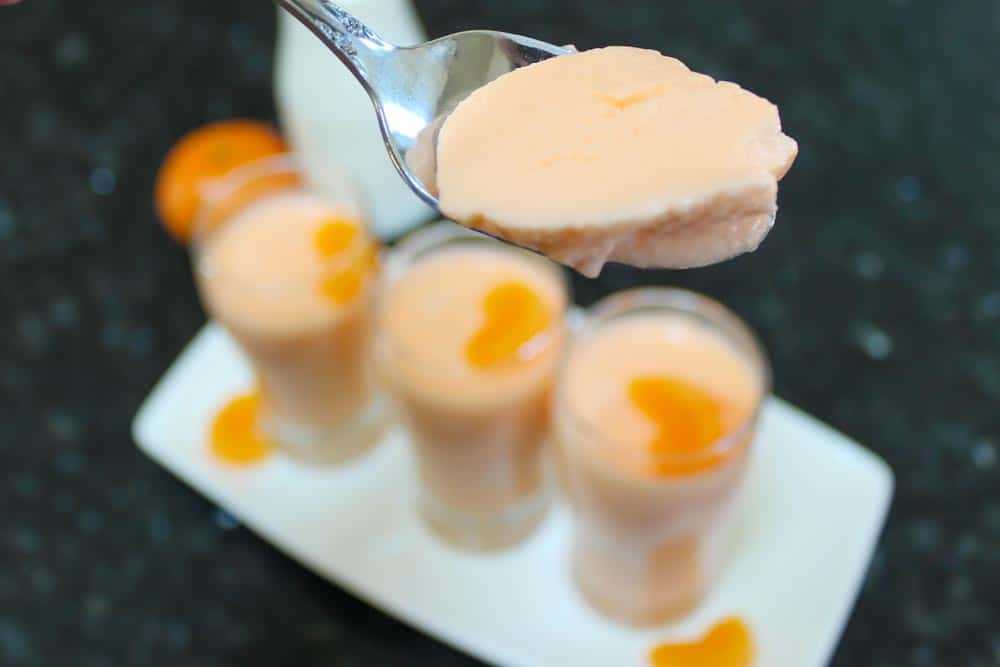 Keto Orange Creamsicle Jello Mousse Recipe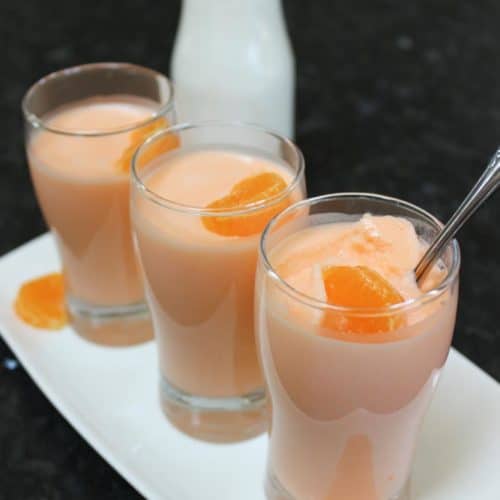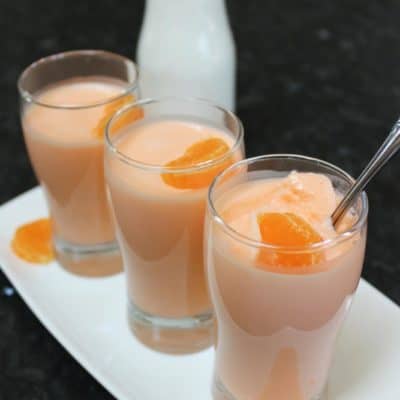 Keto Orange Creamsicle Jello Mousse Recipe
This creamsicle recipe will totally satisfy your sweet craving without sacrificing your diet efforts! With 6 grams of protein per serving, you'll boost your protein goals while enjoying a sweet treat!
Ingredients
1

box

Sugar-Free Jello, Orange Flavor (0.3 oz)

3/4

cup

Boiling water

1

cup

Ice water

8

ounces

Non-Fat, Plain Greek Yogurt (8 oz)
Instructions
Boil 3/4 cup of water and add to a medium to large bowl with powdered jello.

Mix until the jello is fully dissolved.

Fill a 1 cup measuring cup with ice and add water to the top of the cup.

Add ice water to jello mixture and stir until ice melts completely.

Add jello mixture + 1 cup yogurt to blender and blend until completely blended and the color looks like a creamsicle color.

Pour mixture into 1 cup serving glasses or bowls and chill in the refrigerator for 2 hours.

After jello mousse is set, garnish with clementine oranges, slivered almonds, pineapple, or chocolate shavings.
Notes
35 calories
2 grams net carbs
6 grams protein
For more keto recipes, click on over to:
Keto Mug Cake with Sugar Free Chocolate Chips
Almond Flour Banana Bread with Walnuts
Iced Bulletproof Coffee Recipe with Coconut Cream