I found this recipe for Lemon Garlic Shrimp in the Weight Watchers Weekly that I get at Weight Watchers meetings.
This one looked particularly good to me because I love seafood and know that most seafood, if prepared the right way, can be very healthy for you.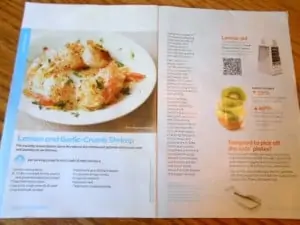 It's also super easy to make.
Here is the Lemon Garlic Shrimp recipe: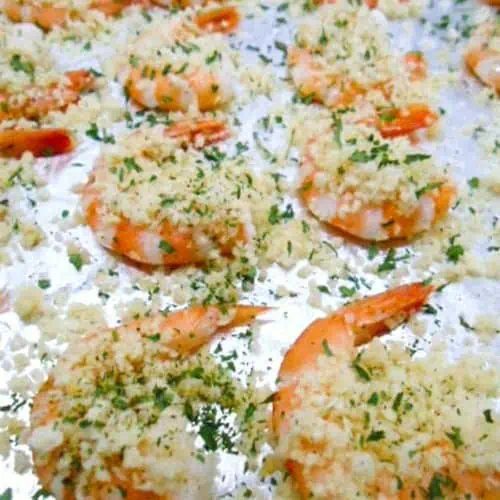 Healthy WW Lemon Garlic Shrimp – 1.5 SmartPoints
Simple, Delicious, Healthy Shrimp Dinner recipe with 1.5 WW SmartPoints
Ingredients
1

spray

Cooking Spray

,

I used Pam

1 ¼

lbs

Uncooked Shrimp

,

peeled and deveined (about 24 shrimp)

1

tbsp

Fresh Lemon Juice

,

I used bottled

2

tsp

Extra-Virgin Olive Oil

,

divided

½

tsp

Salt

,

divided

⅛

tsp

Black Pepper

½

cup

Panko Bread Crumbs

,

found this at Wegmans

1 ½

tsp

Minced Garlic

1

tsp

Lemon Zest

,

I didn't have lemons so I omitted this

1

tbsp

Fresh Parsley, Chopped
Instructions
Preheat oven to 425 degrees.

Line a rimmed baking sheet with aluminum foil.

Coat foil with cooking spray.

Place shrimp on prepared pan.

Sprinkle with lemon juice, 1 t. oil, 1/4 t. salt, and pepper.

Toss shrimp until coated with lemon mixture.

Spread in a single layer, leaving space between each shrimp.

In a small bowl, combine bread crumbs, remaining t. oil, remaining 1/4 t. salt, garlic, and lemon zest (if you have it).

Curl shrimp tails to heads to form a closed circle (doesn't have to be completely closed; just do the best you can).

Spoon a heaping t. of the crumb mixture in the center of each shrimp.

Bake until bread crumbs are golden and shrimp are cooked through, about 8 to 10 minutes.

Sprinkle with parsley and serve.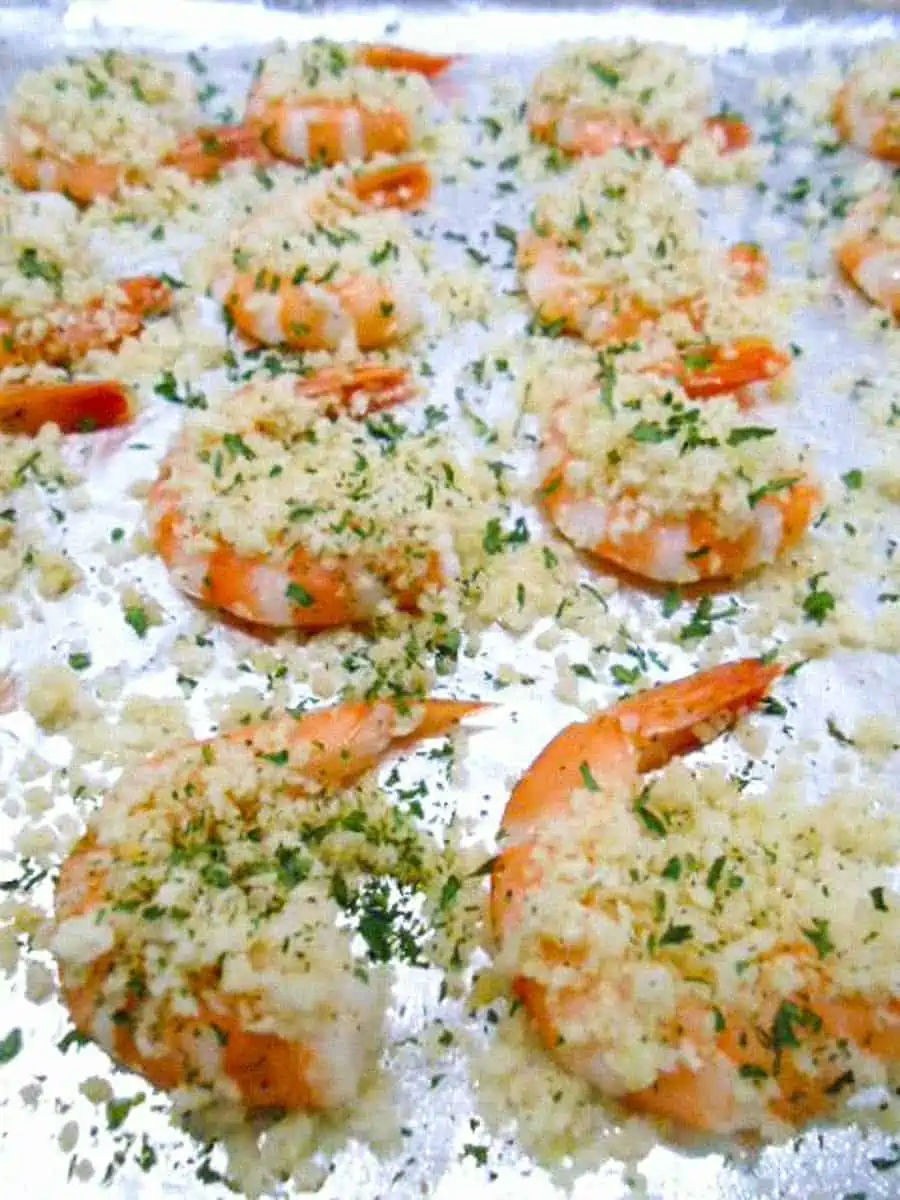 The shrimp turned out really good, but I did not read the instructions closely enough and I used frozen shrimp, thawed.
Turns out the frozen shrimp was pre-cooked.
So after cooking in the oven for 10 minutes, the shrimp was a little chewy.
Lesson learned!! Only use uncooked shrimp, as the instructions indicate!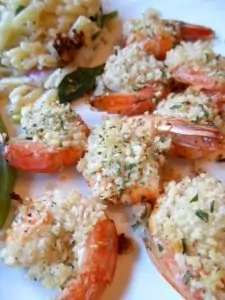 Also, my recommendation for this Lemon Garlic Shrimp recipe is to use large or jumbo size shrimp.
The shrimp seemed to shrink after baking it.
Maybe it was my imagination and I was just really hungry, but it just didn't look as large after cooking it.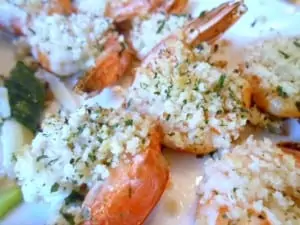 I served the Lemon Garlic Shrimp with steamed green beans and cooked orzo mixed with a little bit of olive oil, chopped red onions, spinach leaves, and a little garlic powder.
Mmmmm Mmmmm!
It was a tasty combination!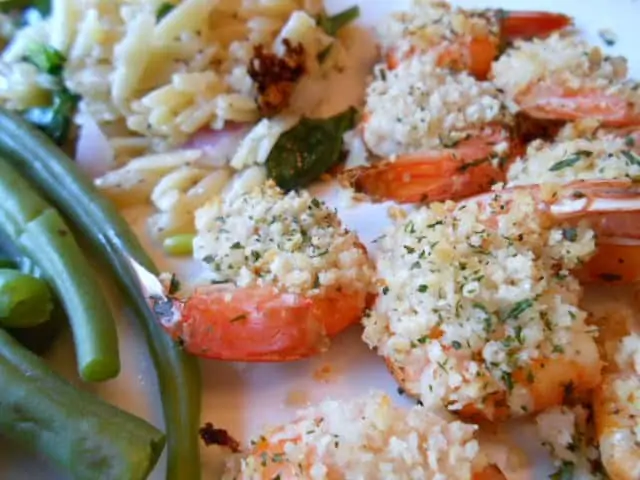 This was a very easy-to-make, quick, delicious, and healthy dinner!
And with only 1.5 WW SmartPoints, you might even be able to eat dessert!!
For more delicious WW SmartPoints recipes, Amazon has their New Complete Cookbook, SmartPoints Edition.
Happy Cooking!!
Wanna see more posts like this delivered straight to your Inbox? Go to the Subscribe box at the top of our blog and enter your email address! Share this post on Facebook, Twitter, and Pinterest.
For more WW SmartPoints recipes, click on over to:
Baked WW Turnip Fries with Cheese Sauce
WW Crockpot Buffalo Chicken & Rice