If you're looking for a solid, reliable list for the best chicken wings in Frederick County, you've come to the right place!
We polled our readers who gave us their first-hand experience with chicken wings all over Frederick!
Needless to say, we received recommendations for over 60 Frederick County restaurants who offer chicken wings on the menu.
However, out of the 60 restaurants, a handful of them significantly rose to the top of the heap and stood out from the rest.
Best Chicken Wings in Frederick Md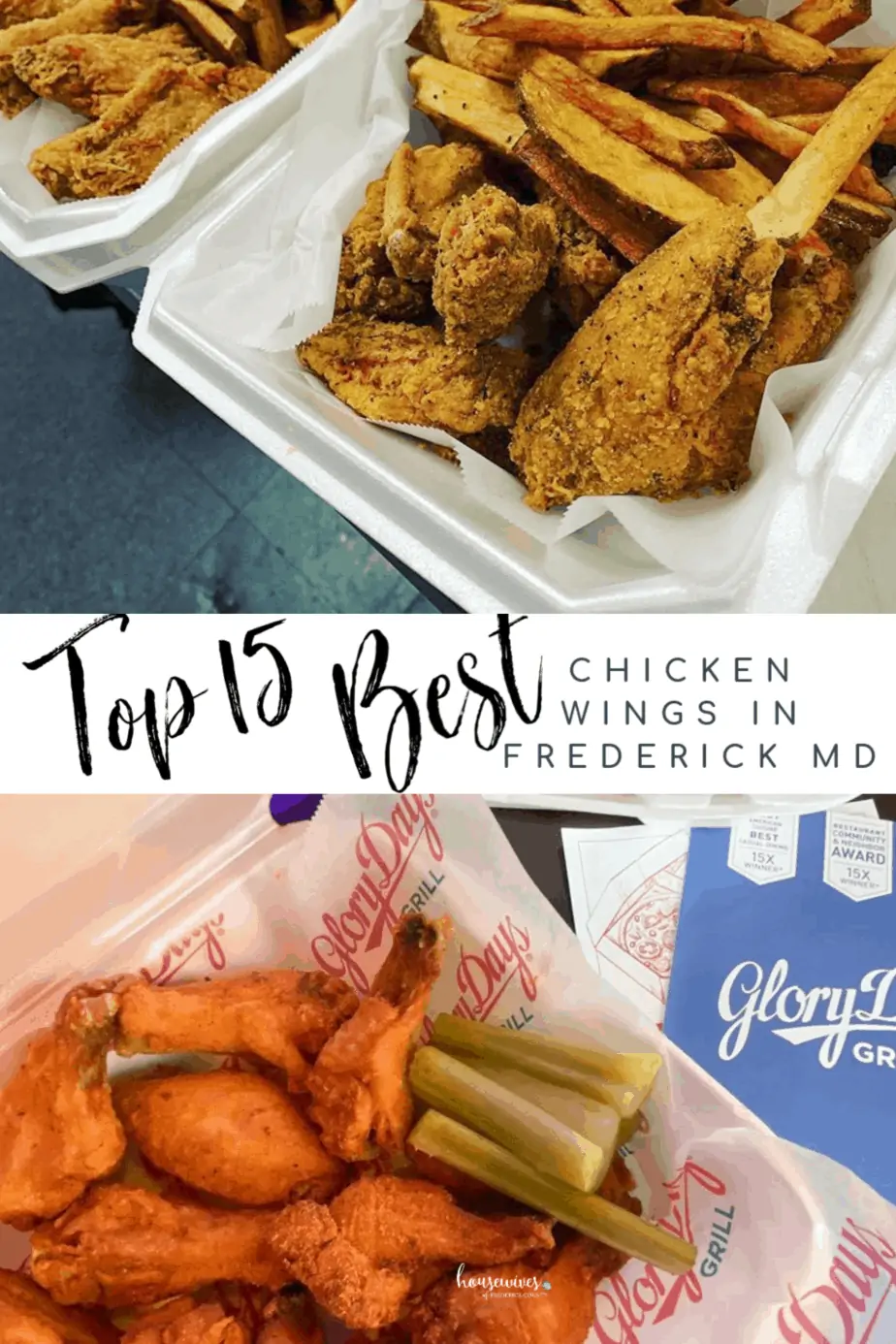 Undoubtedly, as we currently navigate our way through a global pandemic, good chicken wings have become our unofficial "essential worker"!
According to Fox Business, "Chicken wings may be more popular than ever, as American consumers housebound by the COVID-19 pandemic seek an alternative to meats less readily available after virus-related plant closings."
Clearly, you could say that chicken wings are coming to our rescue!
Besides, I don't know about you, but I'm really tired of eating at home every single day.
Recently, in our house, we have designated Friday nights as our take-out night.
So this past Friday we chose to get chicken wings.
Therefore it was very important that we chose wisely and got the best of the best!
The History of Chicken Wings
Did you know that the buffalo-style chicken wing became a 'thing' back in 1964?
Mmm hmm. That really doesn't even seem like that long ago!
The recipe was invented by the owner, Teressa Bellissimo, of a Buffalo, NY restaurant called Anchor Bar.
Yup! That's the same Anchor Bar we have right here in little ole Frederick!
And, although Frederick's Anchor Bar isn't currently open as I write this, they plan to reopen very soon to accommodate all of Frederick's chicken wing lovers.
Our List of Best Chicken Wings
So without further ado, we give you our list of the best chicken wings in Frederick, Md.
We would like to sincerely thank the members of the Frederick County Take Out Facebook group, along with our Facebook page readers, who offered us their recommendations.
Our list is in order by popularity.
1. The Capital Crave
The Capital Crave
5901 Old National Pike
Frederick, MD 21702
(301) 631-9400
Al G. "Capital Crave Hot Honey Rockets"
Pam S. "We love Capital Crave wings!"
2. Brookside Inn
Brookside Inn
2732 Jefferson Pike
Jefferson, MD 21755
(301) 834-8833
Jody M. "Brookside Inn. Hands down"
Megan W. "Brookside Inn (AMAZING) and can order online!"
3. Black Hog BBQ
Tanya Z. "Black Hog BBQ & Bar – The dry rub wings are AMAZING!"
Brittany C. "Black hog has the best dry rub wings and get them extra crispy!!!!"
Main website: Black Hog BBQ
Black Hog BBQ
118 South Market St
Frederick, Md
(301) 662-9090
Black Hog BBQ
3323 Worthington Blvd
Ijamsville, Md 21754
(240) 699-0070
Black Hog BBQ
221 Shorebird St
Frederick, Md 21701
(301) 662-9600
Black Hog BBQ
100 Middletown Parkway, Suite 208
Middletown, Md 21769
(240) 490-8147
4. Il Forno Pizzeria
Il Forno Pizzeria
1035 W Patrick St
Frederick, MD 21702
301-846-0422
Nicole K. "Il Forno! Awesome wings!"
5. Glory Days Grill – Chicken Wings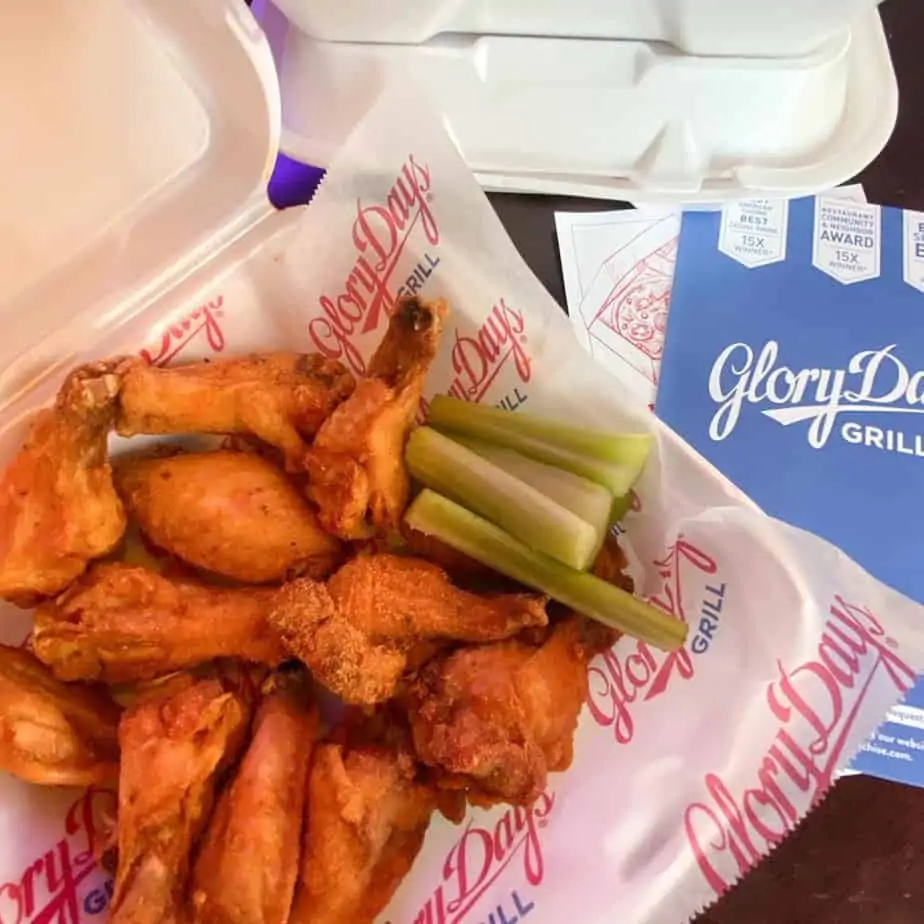 Glory Days Grill
1305 W. 7th St
Frederick, MD 21702
(301) 696-1112
Melissa C. "Glory Days hot wings are the best!!!"
Amber K. "Glory Days is by far the best"
6. Anchor Bar
Anchor Bar
5605 Spectrum Dr
Frederick, MD 21703
(240) 651-5580
Brian O. "Anchor Bar should be on the list too. I live next to a Buffaloian and he appreciates how true they are to the ones he grew up with…"
Heather Z. "Anchor Bar wings are the best! I grew up in Buffalo, NY so I may be biased."
Jeffrey F. "Yup we lived in Buffalo for 20 years. That is where they are from plus they let you choose between flats or drumsticks. And true chicken wings are deep fried not breaded or baked."
7. Oscar's Alehouse West
Oscar's Alehouse West
906 N East St
Frederick, MD 21701
(301) 378-2793
8. Upper Deck Sports Bar & Grill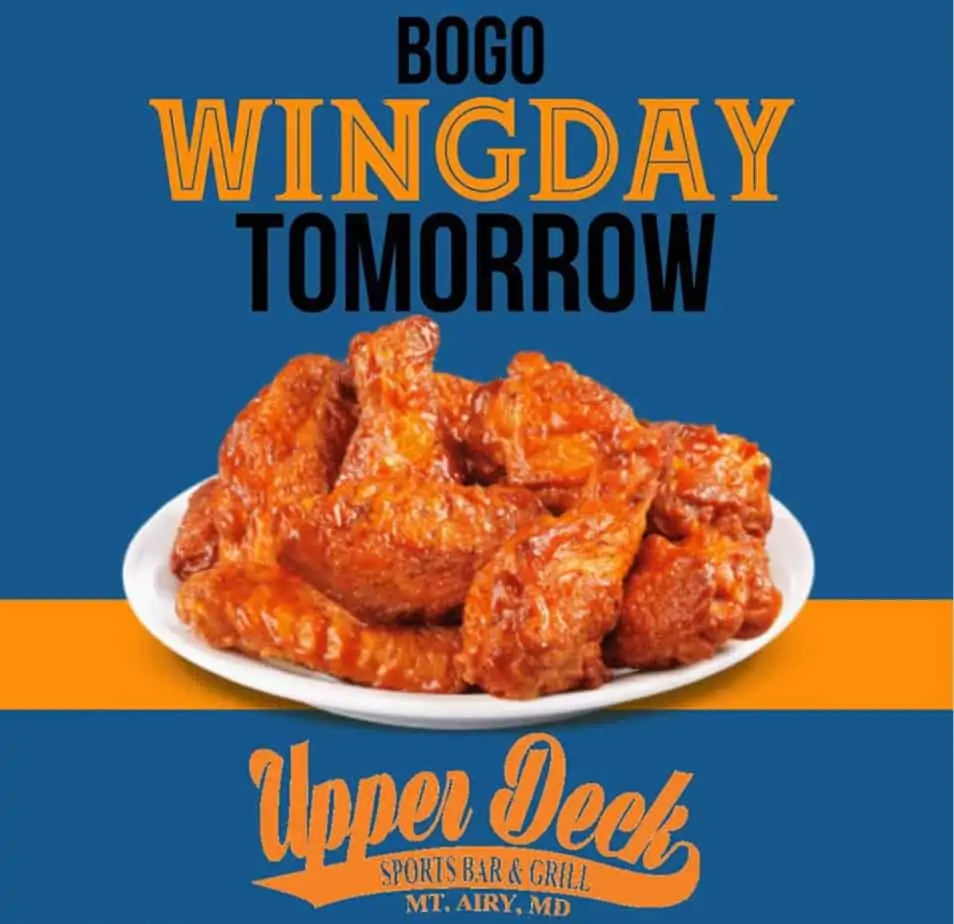 Upper Deck Sports Bar & Grill
237 S Main St
Mt Airy, MD 21771
(301) 829-4400
Katie P. "They do BOGO lbs of wings every couple Tuesdays!"
9. Bushwaller's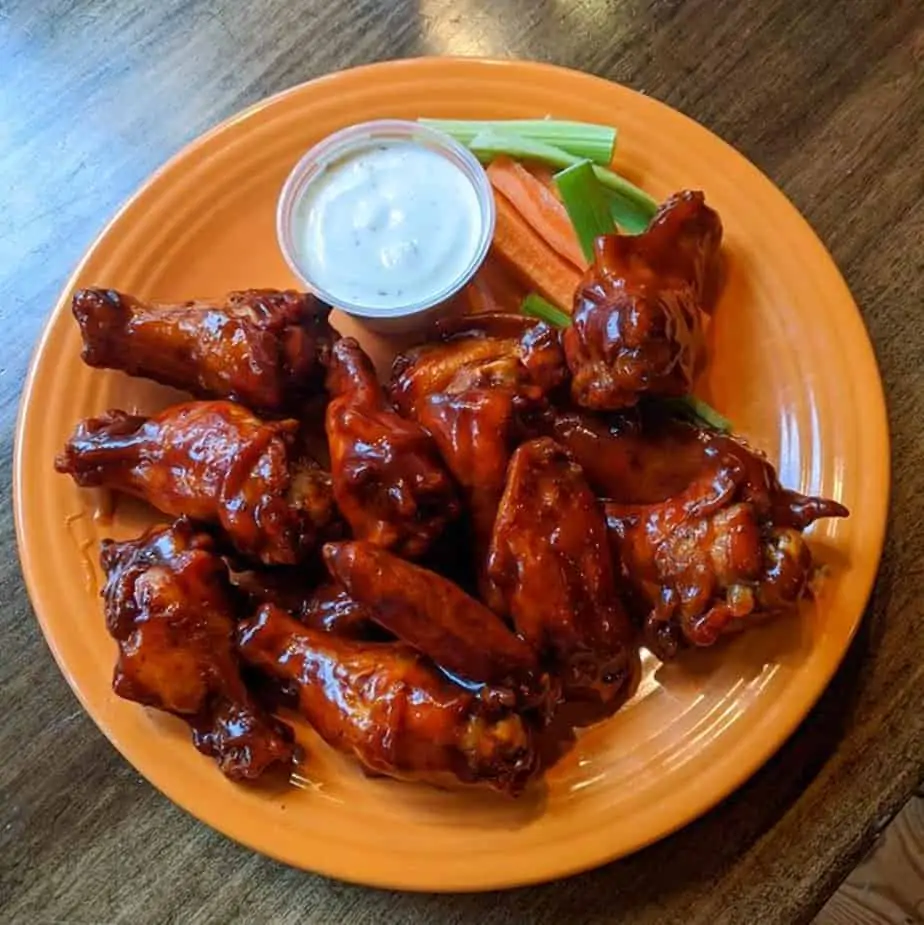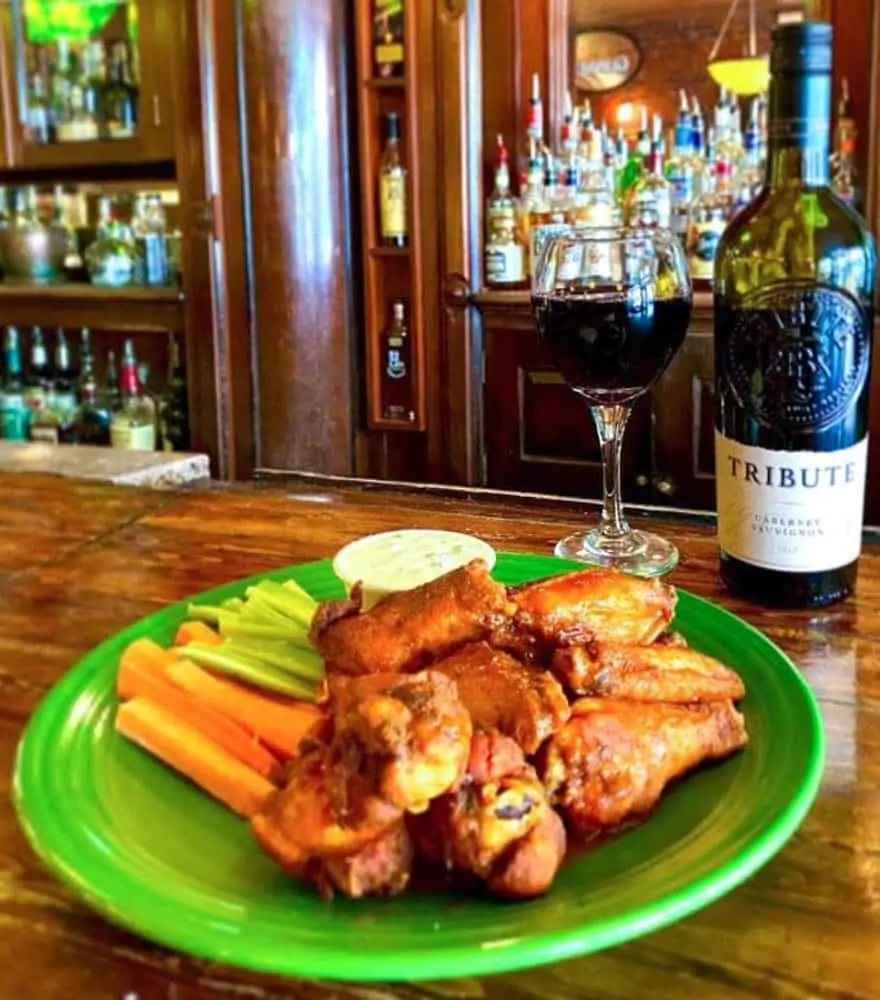 Bushwaller's
209 N Market St
Frederick, MD 21701
(301) 695-6988
10. Hootch & Banter
Hootch & Banter
49 S Market St
Frederick, MD 21701
(301) 732-4971
11. Toppings Pizza Company
Toppings Pizza Company
5330 New Design Rd
Frederick, MD 21703
(301) 668-2040
12. AKA Friscos
AKA Friscos
4632 Wedgewood Blvd
Frederick, MD 21703
(301) 698-0018
13. Madrones
Madrones
7810 Wormans Mill Rd
Frederick, MD 21701
(240) 439-4010
14. Wingstop – Chicken Wings
Wingstop
1031 W. Patrick St
Frederick, MD 21702
(301) 378-8314