I don't know how long this Big Mac Salad recipe has been floating around, but how have I not tried it until now??!!
Not only does it taste exactly like a Big Mac from McDonald's (minus the bun), but also it's great for low carb and keto dieters!
With only 5 grams of carbs and 3 grams of sugar per serving, you'll feel like you're being so bad, but you're not!
Big Mac Salad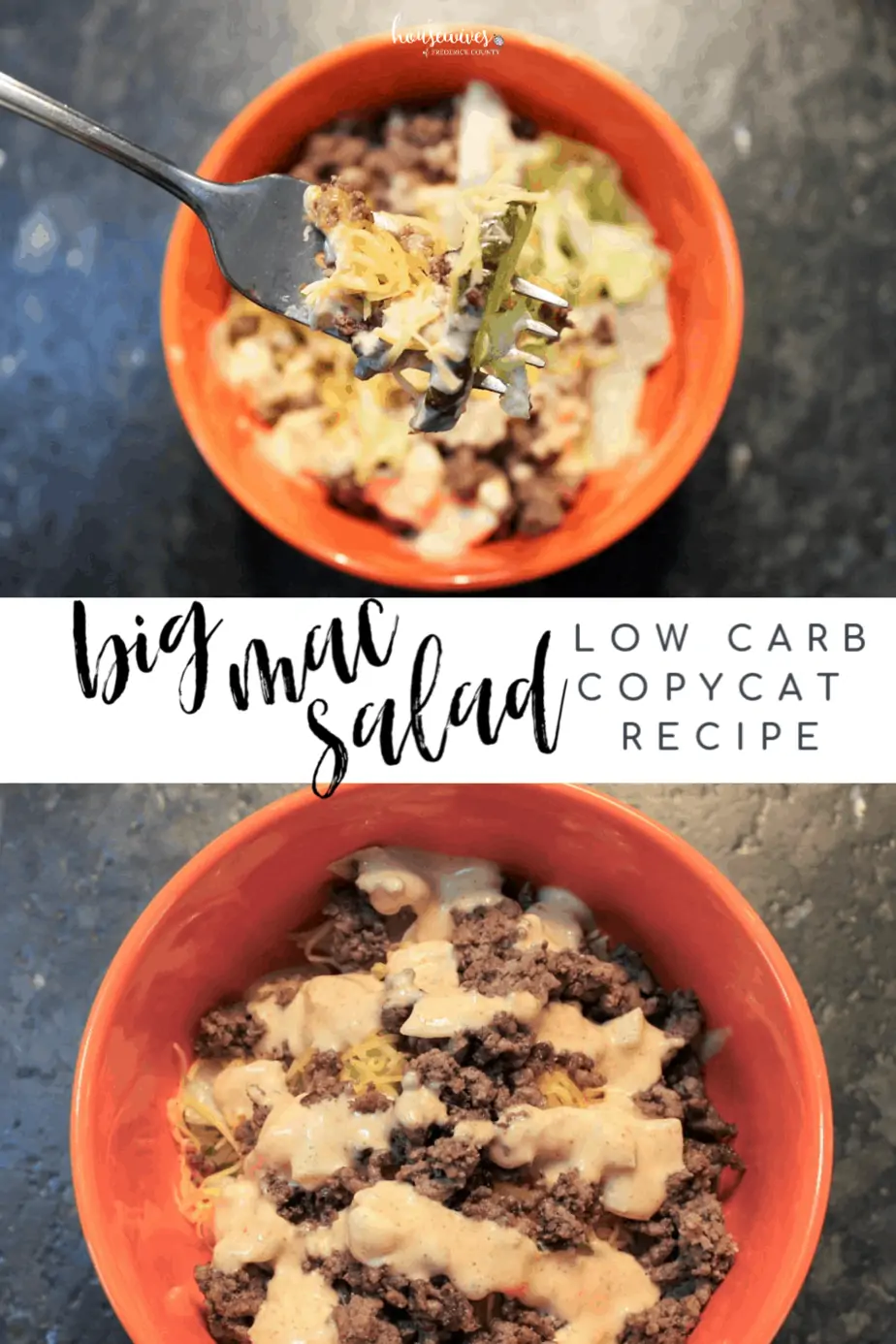 So I've been on a low carb, pretty much no starch, diet for the last 6 months.
Not gonna lie, it's hard!!
Needless to say, it can be super challenging to find low carb, no starch recipes that are truly enjoyable and satisfying.
So when I heard about this Big Mac salad recipe, I was a little bit skeptical but thought I'd give it a shot.
Well, I am here to tell you that I'm so glad I tried it!
I swear to you (and I really don't swear that much), this Big Mac salad seriously tastes like I just left the McDonald's drive-thru.
Not that I'm a big proponent of McDonald's.
However, I have to admit, a good hot Big Mac with a side of McDonald's fries has been calling my name for months!
Big Mac Sauce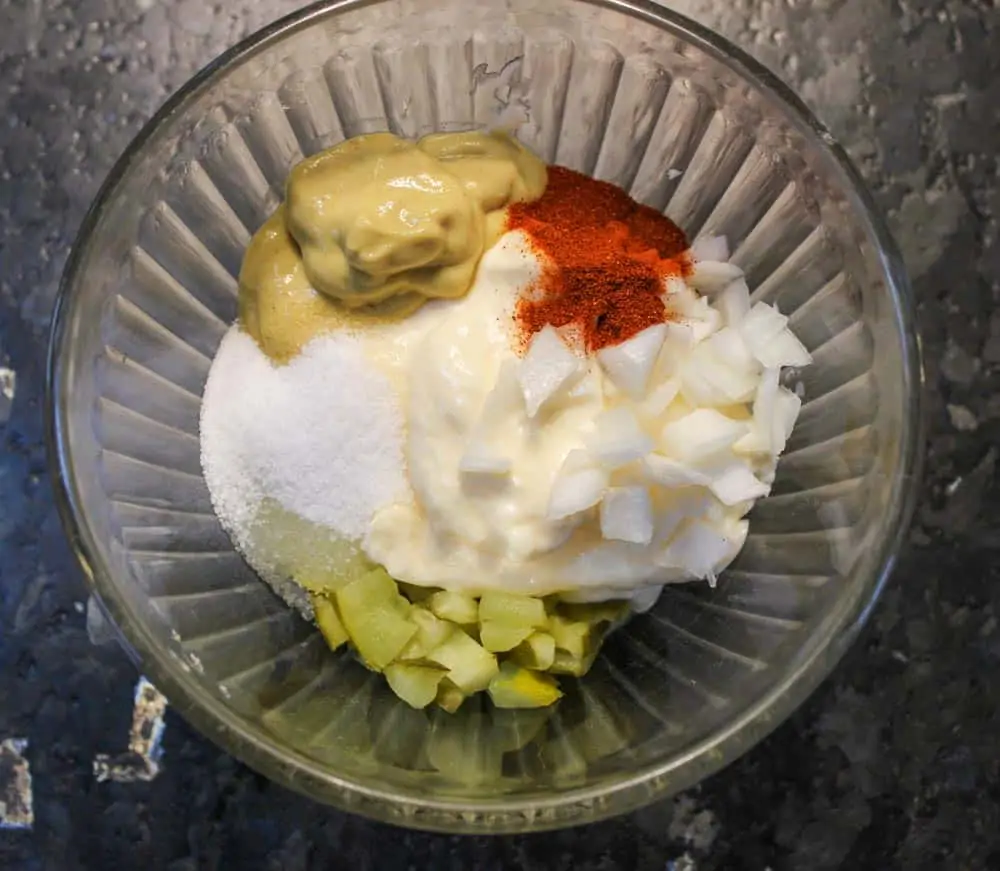 "Two all-beef patties, special sauce, lettuce, cheese, pickles, onions – on a sesame seed bun."
If you're a child of the 70's, (1974 to be exact) you'll fondly remember this song, playing constantly on McDonald's commercials.
Obviously, their campaign was successful because 46 years later I can still sing it without missing a beat.
The special sauce on the Big Mac is the dressing on the Big Mac Salad.
And, let me tell you, it tastes just like McDonald's special sauce!
To make it have as little sugar as possible, we used Truvia Baking Blend (Amazon) instead of sugar.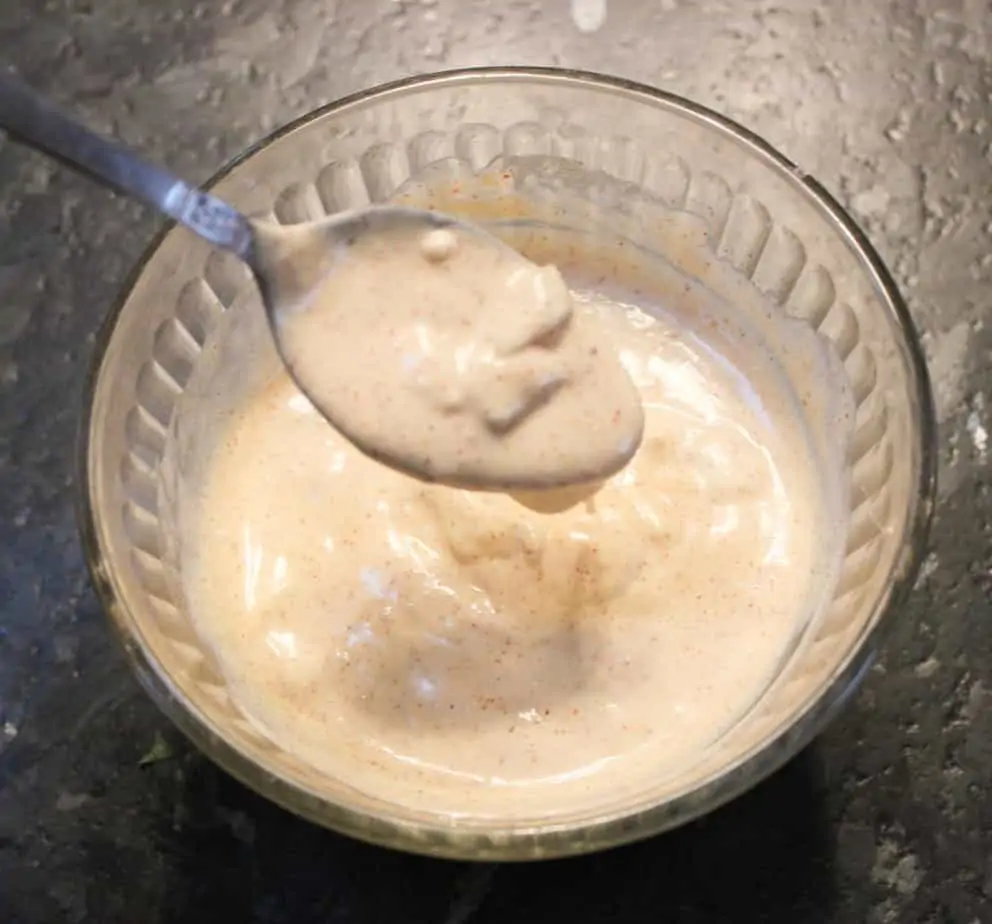 Big Mac Salad is Super Easy To Make
There are basically 3 steps to making this Big Mac Salad:
Dice the pickles, onions, and lettuce
Mix the special sauce/dressing ingredients
Brown the ground beef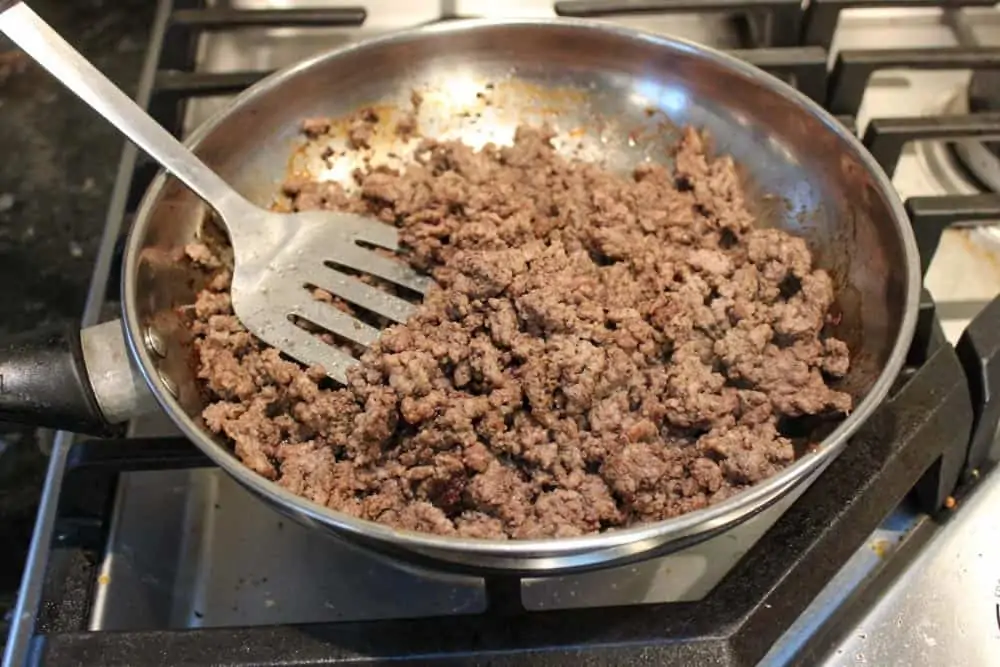 I measured everything out and kept all of the salad toppings separate so my family could choose what to add to their salad.
However, to get the full experience of eating a real Big Mac, you really need to add them all!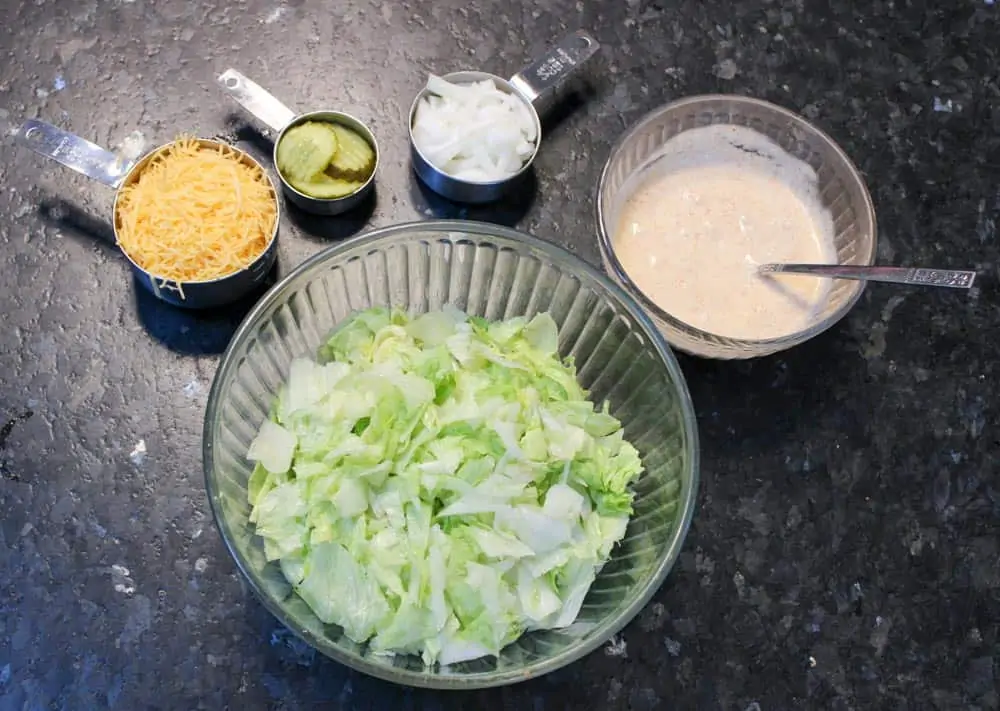 I knew as soon as I assembled my salad that this was going to be good!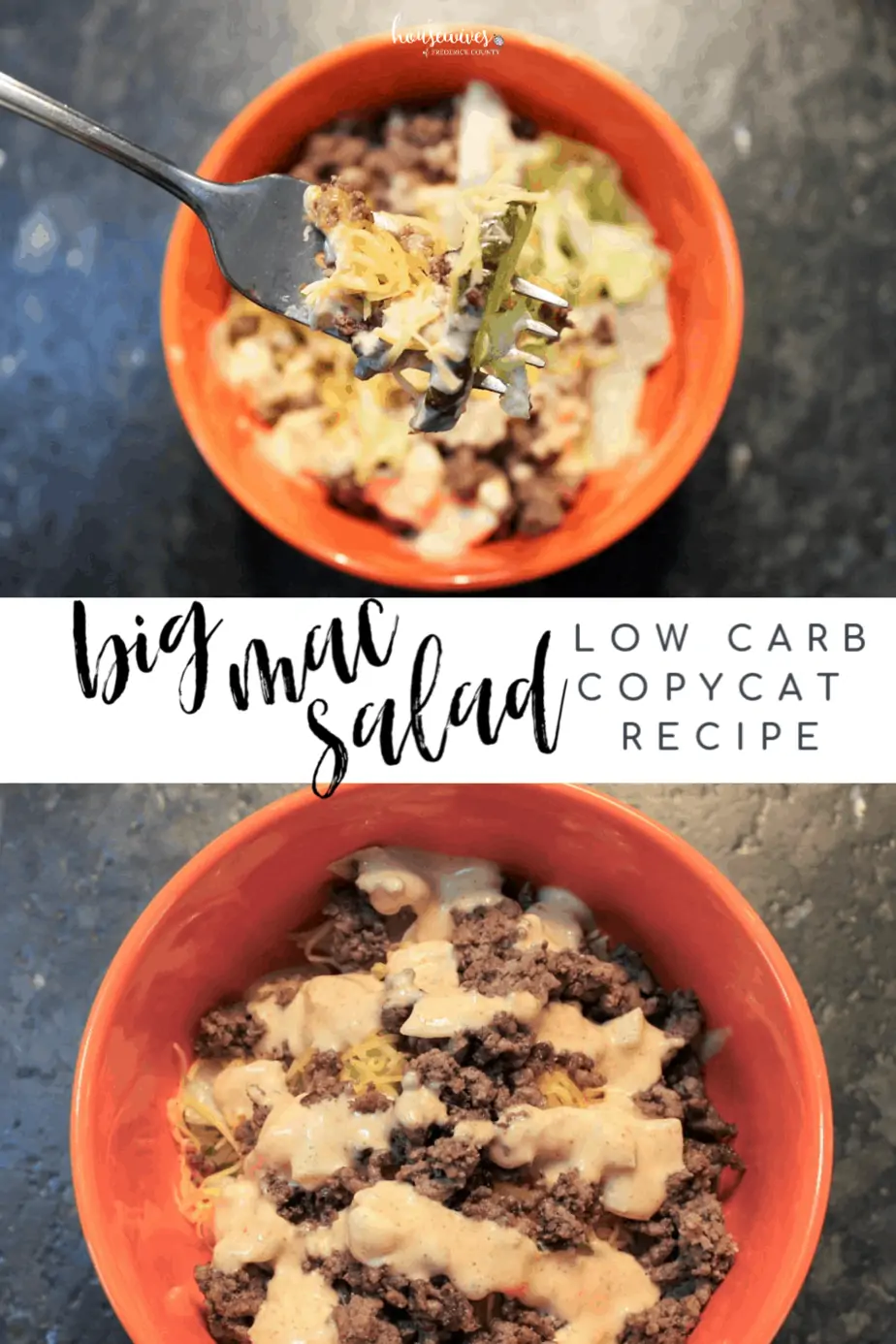 It had that familiar Big Mac scent and I couldn't wait to dig in!
In addition, it was really filling and I didn't even miss the bun or the fries!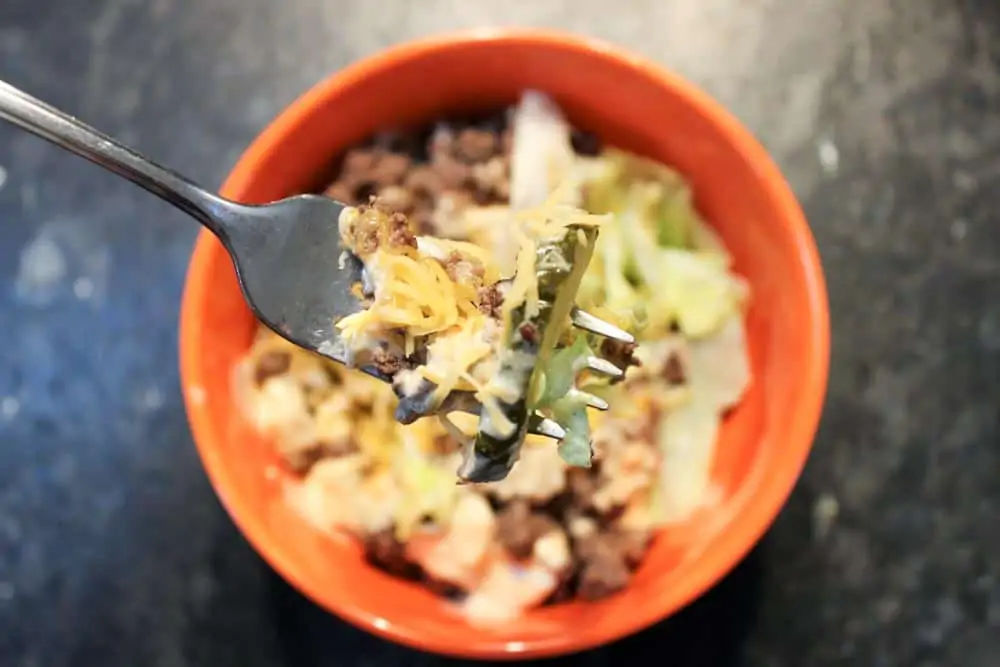 One ingredient I might add next time is sesame seeds.
Because sesame seeds are on McDonalds' Big Mac bun, adding them to the salad could make it even more authentic.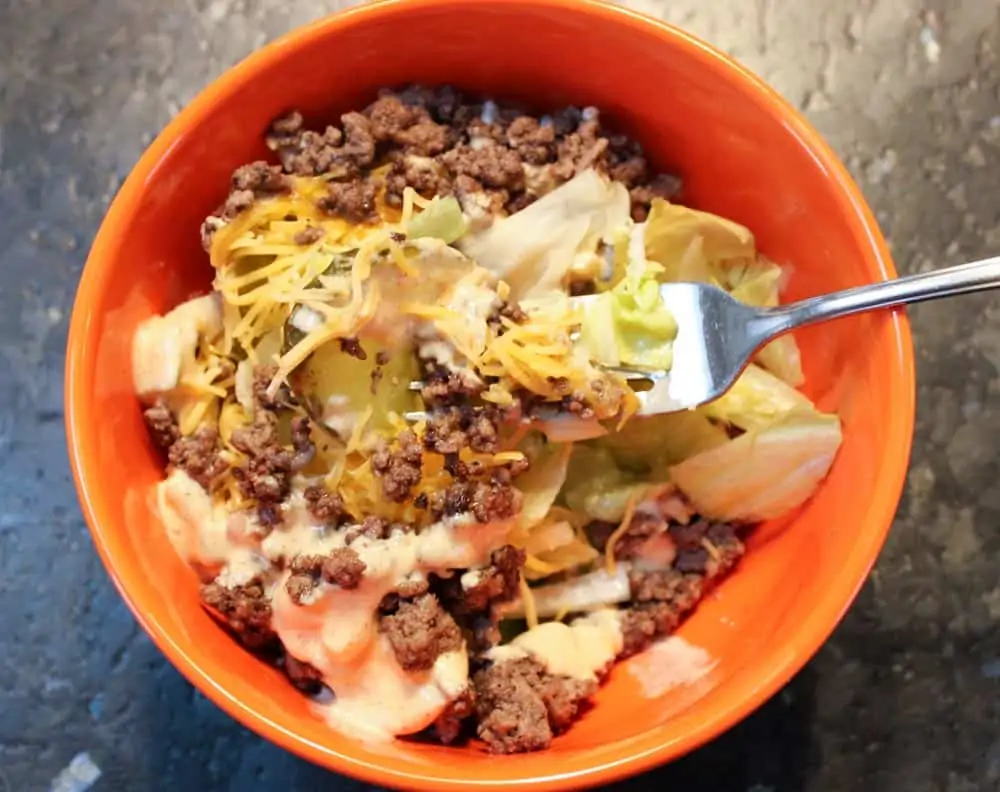 Both my husband and son looked at it and said 'Um, what's this?'
I told them it was a Big Mac Salad and they looked unconvinced.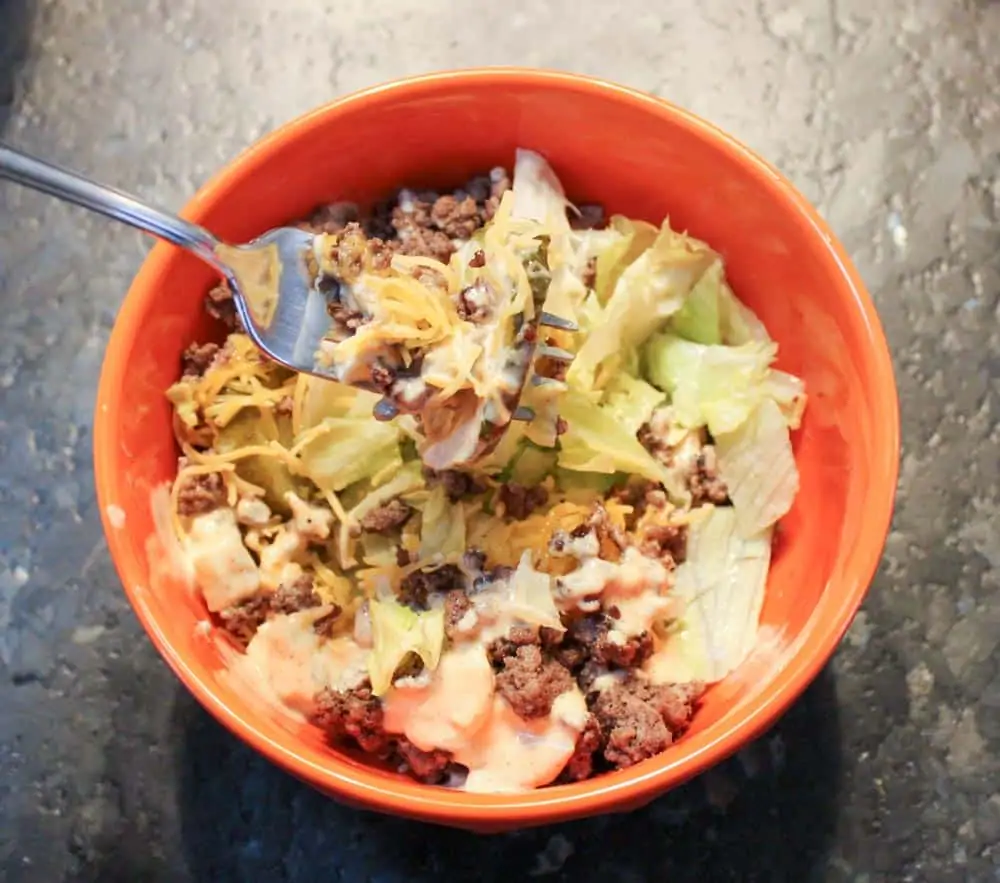 But as soon as they sat down and started eating it, I knew they were just as impressed as I was!
Pro Tip: You might want to double the recipe because this went fast!
No leftovers over here!
Big Mac Salad Recipe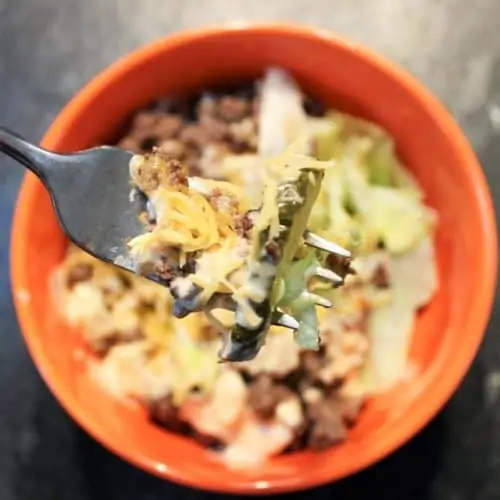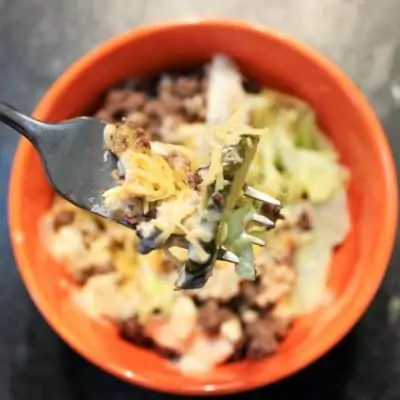 Big Mac Salad: A Low Carb, Copycat Recipe You'll Love!
Tastes just like a McDonald's Big Mac but in a bowl and without the carbs! So good!
Ingredients
Big Mac Sauce
¾

cup

Mayonnaise

4

tsp

Prepared Mustard

2

tbsp

Dill Pickles, diced

1

tbsp

White Vinegar

1

tbsp

White Onions, Diced

1 ½

tsp

Truvia Cane Sugar Blend
Salad Ingredients
1

lb

Lean Ground Beef

1

tsp

Kosher Salt

1

tsp

Ground Black Pepper

4

cups

Iceberg Lettuce, Chopped

½

cup

White Onions, thinly sliced and cut in half

1

cup

Sharp Cheddar Cheese, shredded

¼

cup

Dill Pickles, sliced
Instructions
To make the Big Mac Sauce, in a medium bowl mix all ingredients listed under the Big Mac Sauce ingredients above. Then set aside.

Brown ground beef with salt & pepper in a frying pan over medium heat until cooked through. Drain any grease.

While your beef is cooking, place the chopped lettuce, sliced onions, pickle slices, and shredded cheese into separate bowls.

When the ground beef is ready to serve, let each person assemble their salads and place ground beef on top. After that, drizzle Big Mac Sauce on top of the salad. Enjoy!
For more delicious salad recipes, click on over to:
Healthy Chickpea Salad: 4 Weight Watchers SmartPoints
Rotisserie Chicken Salad Recipe with Almond Dressing