What the heck is the ESSL Frederick Md, and why should I care – you ask?
Well, I have got the answer for you!
Here in Frederick County there is an amazing place for you to take your kids to and be entertained, awed and taught all at the same time!
AND, it's free!
What is this place you ask?
Why, it's the Earth and Space Science Laboratory (ESSL), located at 210 Madison Street, Frederick, MD  21701 (240-236-2694) – adjacent to Lincoln Elementary School.
ESSL Frederick Md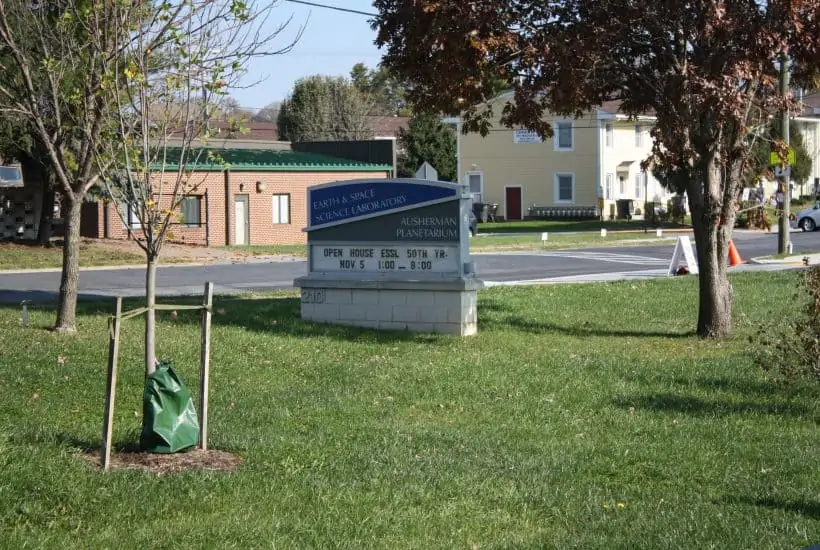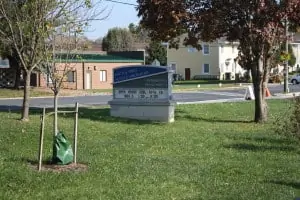 So, today happened to be a day off for the kids.
I didn't have to work today, so I thought that this may be a VERY long day!
But, Pam invited me to join her, her son and her good friend/2 kids to go to the 50th Anniversary Open House of the ESSL.
50th anniversary?
I've never even stepped foot in the place, and I've lived here in Frederick for 18 years!
My 2 kids, on the other hand, have been to the ESSL for field trips.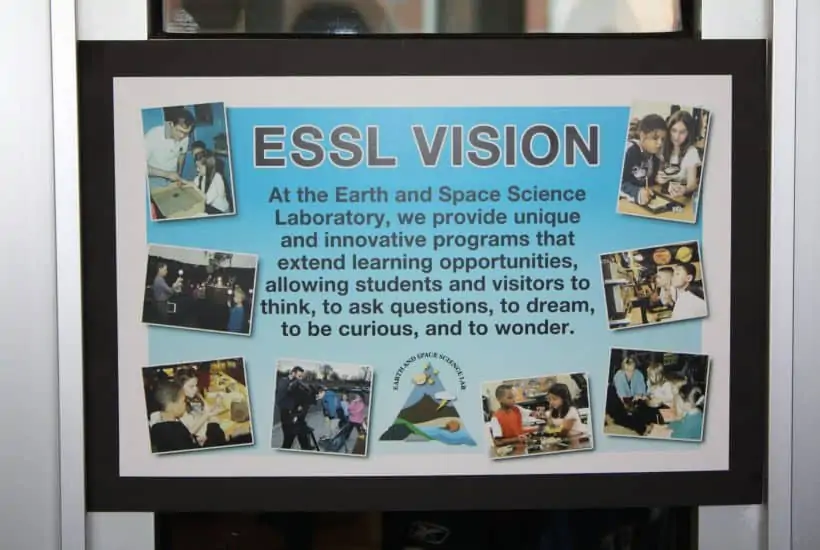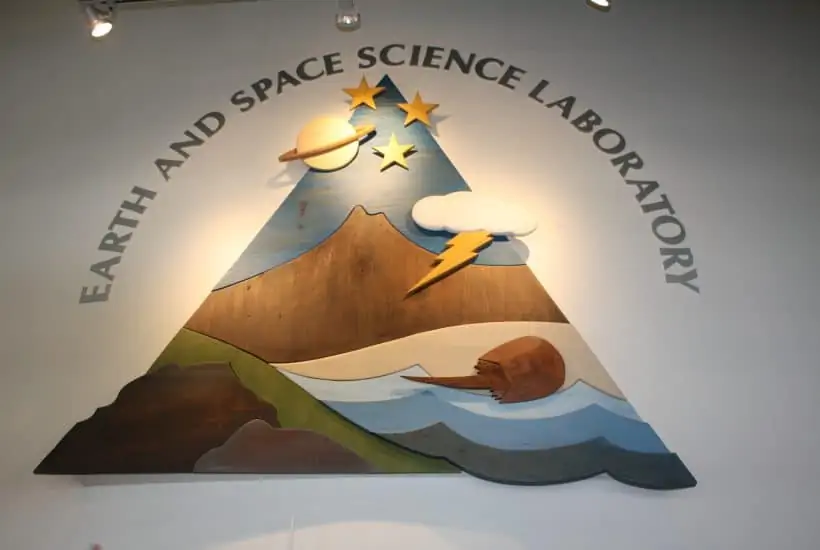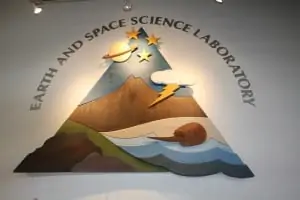 What is the ESSL Frederick Md?
From the ESSL website:  "The Earth and Space Science Laboratory (ESSL) has been a unique part of the Frederick County Public Schools, and the community, since 1962.
The "old" facility housed a Spitz A3P planetarium projector, a 24' dome, with bench seating for 70 people.
From 1962 – 1985 this facility encompassed just the planetarium and a Geology Lab.
In 1985 an Oceanography Lab was added and in 1995 Meteorology was added to the curriculum.
So since 1995, the ESSL has truly promoted all four of the earth sciences."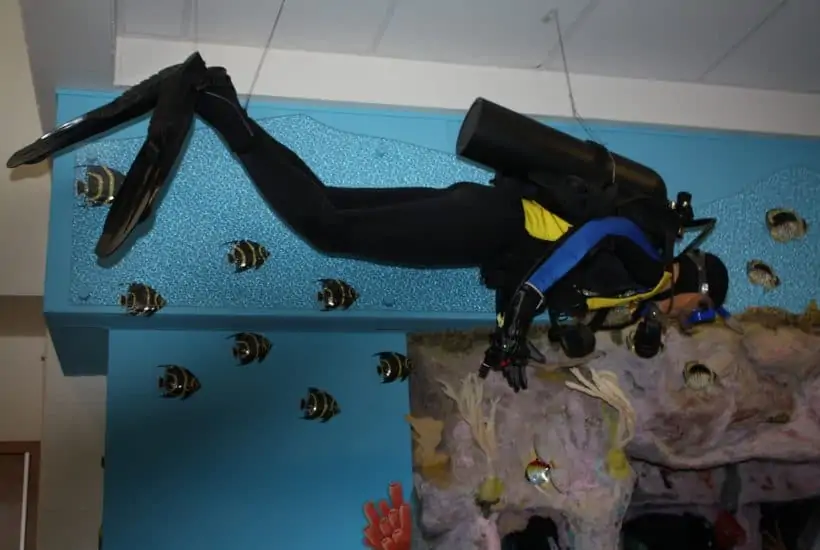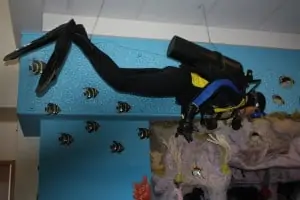 Our Experience
One of my sons was open to the idea of going today, but the other one said, "Oh no – I bet it will be like going to school!"
Well, he was out-numbered so we went…..and we were so glad we did!
It is in a beautiful new building and as you walk in, you get the feeling of entering into a combination of a school and a museum.
I can't even begin to tell you every single exhibit and interactive stations that there are to offer.
My kids dispersed as soon as we walked in to explore everything.
Everything from geology to life science to space to weather can be found here!
I will let the pictures do the talking, but I must say that some of the highlights for us were:
Drupal the Iguana (I thought he was fake before he moved – he was SO cute, and big!)
The display of sands from many beaches across the U.S.
Seeing many very interesting creatures (such as tarantulas, horseshoe crabs, poisonous frogs, birds, fish and even cockroaches!)
Looking through microscopes and, of course, the planetarium show!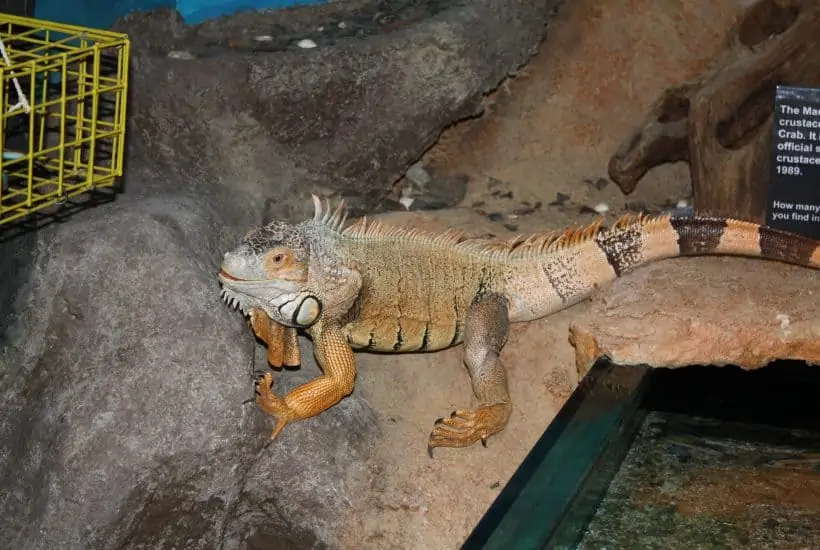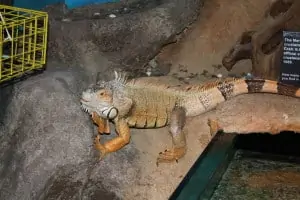 The Planetarium Show
The planetarium show was the perfect way to end our visit – we joined about 80 other visitors into what felt like a movie theatre.
On the walls were glow-in-the-dark images of various constellations and in the middle of the room was a huge projector-high-tech-sciencey thing.
When you sit down and lean back, you look up to a huge dome ceiling which is where the shows take place.
Today they showed a really cool presentation about astronauts and space – which felt like it was in 3D.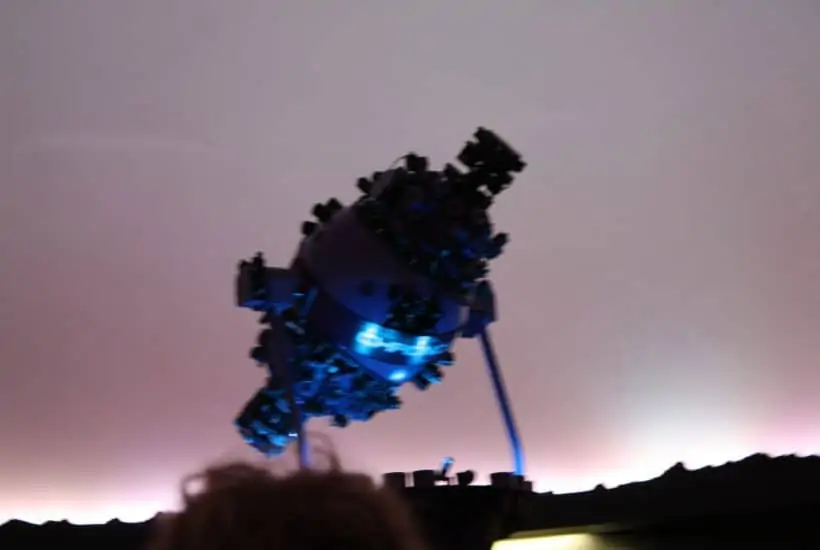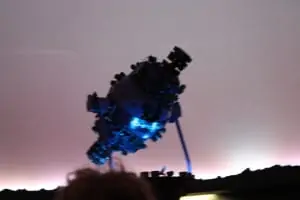 We Love ESSL Frederick MD!
All in all, we really enjoyed our visit today to the ESSL!
Even my son who didn't originally want to go ended up loving it!
So, if you're a Frederick County Resident or even if you're not, if you have kids or even if you don't – check out the ESSL.
It's just another reason to love Frederick!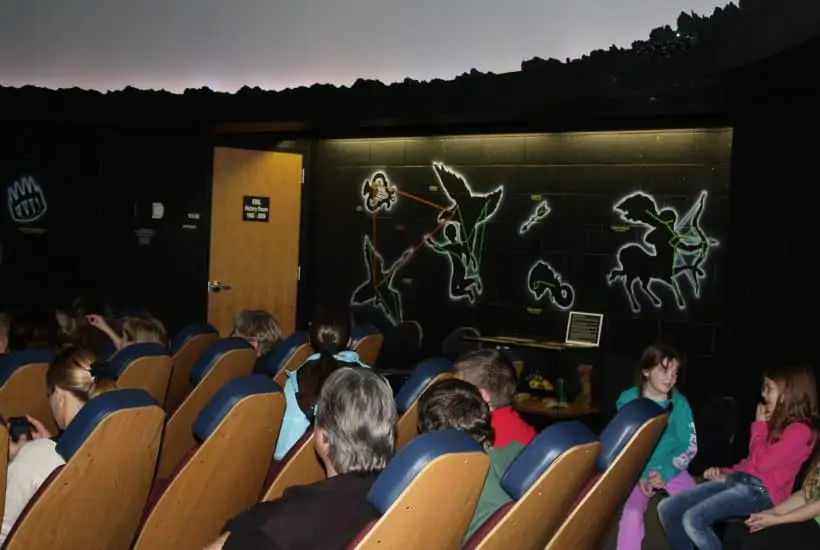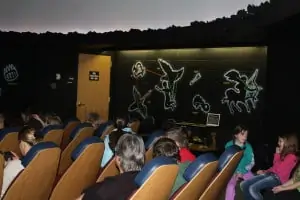 If you go to their website, you will find so much more information on what they have to offer and their schedule of events.
One note: our planetarium show today was free, however on normally scheduled shows there is a $5 fee.
For more fun things to do with the kiddos in Frederick, click over to our posts on:
Indoor Activities For Kids In Frederick Md During School Breaks
Doubs Meadow Park: A Great Place For The Kids To Play And The Mommas To Walk
South Mountain Creamery – Cows, Ice Cream & More!