Yes, it's that time again!! Seems like we just finished up with Halloween and the candy is still hanging around calling our names. But we better tighten our bootstraps and get ready for holiday shopping because it is starting whether we like it or not. Read on for my 10 Christmas shopping strategies to save a lot of money AND stress!

For me, I personally despise holiday shopping. It starts out to be fun, getting my list together, picking up a few things here and there, and starting to hear the Christmas music playing in the stores. But then, before I know it, the stress starts to build and the time clock begins to tick louder and louder, until before I know it, I'm back to the place I was the year before, swearing to myself that this time next year I will not allow myself to get to this point. Sound familiar? Well, this year I'd really like to make a concerted effort to stick to a budget and be uber prepared so that I can actually enjoy Christmas maybe even as much as I did when I was a kid, when I looked at it as a magical time of year.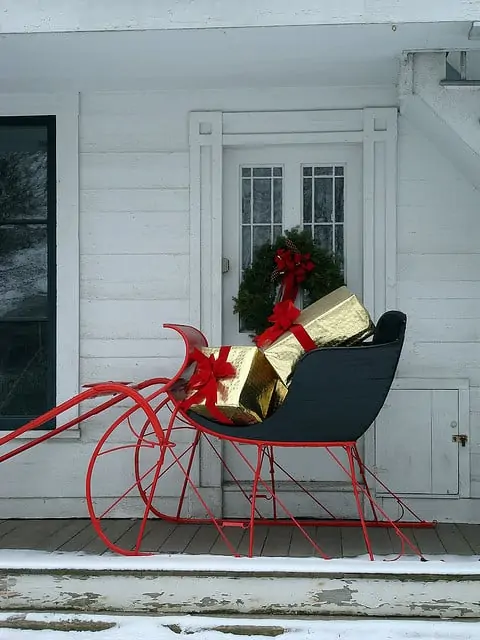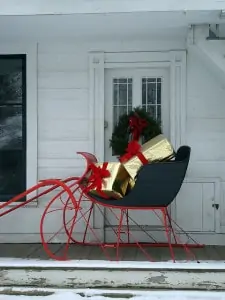 10 Christmas Shopping Strategies – Save a Lot of Money & Stress

# 1. START YOUR LIST NOW
I have a pre-typed excel spreadsheet that I use every year that lists each recipient's name, gift ideas, budgeted dollar amount, actual gifts bought and actual dollar amount spent. I even have a column to check off once I'm done with that person's gifts. At the bottom of the page, I keep a running total of what I've spent. It really keeps me organized.

Brainstorm ideas for each and every person on your list and add your ideas to your list before aimlessly wandering around the stores or online, with no target gift in mind.

Look on websites that offer user ratings on their items.

Oppenheim Toy Portfolio – this is a great site for finding up-to-date ratings/awards on children's toys, books, videos, and audios.
# 2. PLAN YOUR BUDGET
Each year I aim for a budget to follow but then totally blow past it, only to end up panicking around the January timeframe, trying to figure out creative ways to pay the bills.
Plan a dollar amount for each and every person on your list and add those dollar amounts up. If they add up to be over your budget, go back to the people on your list and start decreasing the dollar amounts until you get to a total that you are comfortable with.
# 3. DO AN EARLY INVENTORY OF YOUR WRAPPING PAPER, TAPE, BOWS, TAGS, AND TISSUE PAPER
Every year, when it gets to be around the week before Christmas, that's when I decide I'd better start wrapping gifts. It is then that I realize that I'm out of the gift wrapping essentials and I have to go out and find what's already been picked over in the stores.
Walmart is a necessary evil during this time of year for these items. They have a huge selection and you can't beat their prices. As soon as they've got these items stocked, go out and get them. They're probably being stocked on the shelves as you read this.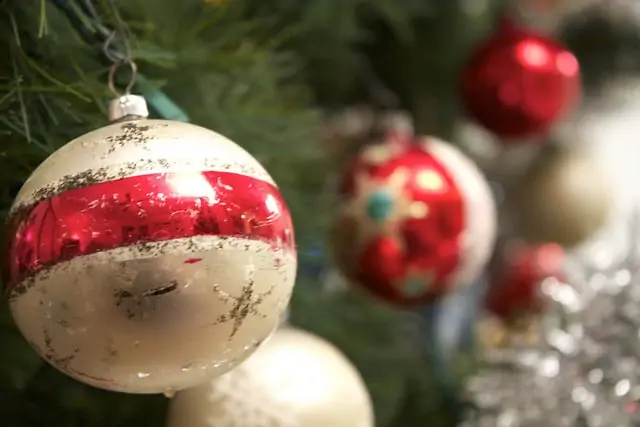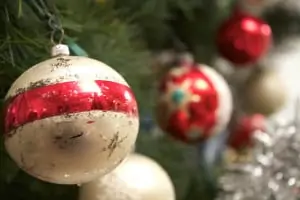 # 4. GATHER COUPONS
Coupons are everywhere these days – in the Sunday paper, in the mail, through email, on websites, and even on your smart phone (see Terri's post on Smart Phone Apps). Utilize all of these coupons and keep them organized and handy. You can really save a lot of money this way.
I keep a coupon organizer in my purse at all times. You never know when you'll happen to be in a store and find that perfect item only to realize that you left that store's coupon at home.
# 5. SHOP ONLINE
The beauty of shopping online is that you can do it anytime. You can be wearing your fuzzy slippers and sipping on coffee. You don't have to go anywhere and your purchases are delivered right to your door. Always check for free shipping offers. Shipping costs can add up quickly. Some stores even offer free shipping both ways. So if you receive your item and you're not happy with it, you can use their free shipping label to ship it back.
Black Friday or Cyber Monday are great times to shop online. If you happen to miss these days or still have more gifts to buy, don't worry, as it gets closer and closer to Christmas, the prices seem to get better and better. Just pay attention to deadline shipping dates, so you receive your gifts in time to wrap and give on Christmas day.

Sign up to be on the email list of all of your favorite stores, so that you can be the first to know when they're having a sale.

Some great online websites with good deals are: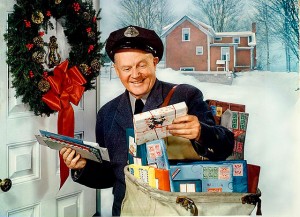 # 6. PLAN TO SHOP AT PLACES WHERE YOU HAVE FOUND GOOD GIFTS IN THE PAST
Nobody wants to spend an entire day shopping and fighting the crowds only to come home with 1 or 2 gifts to show for it.
Have a strategic route in mind with your list in hand before you start your shopping expedition.
# 7.

HOMEMADE/HANDMADE GIFTS
I know that whenever I receive a handmade gift, I treasure it and remember who gave it to me so much more than a store-bought gift. One year I found a tutorial on handmade bracelets. I made one for each of my female recipients. They all loved it. Because of this I found a new passion for making my own jewelry creations and selling them through my own little business.
Handmade ornaments, crocheted items, knitted gifts, needle point.

Think consumables for that person who has everything. Everybody has to eat – homemade breads, gifts in a jar, jams,

cookies, etc.
With the economy the way it is, I'm noticing more and more people are sending electronic cards or no cards at all. My feelings are not hurt at all because I didn't receive a Christmas card from somebody who I normally receive a card from. I get it. Times are tough and Christmas cards can get downright expensive.
Pick a good picture for your Christmas card early in the season so you're not rushing at the last minute trying to take a relaxed looking family snapshot.

Order copies of your picture or make your own card using your picture through an online photo website such as Snapfish.com or Shutterfly.com. You can also upload your picture and have them printed out at your local drugstore such as Walgreens, Rite Aid, and CVS.

Only mail Christmas cards to those closest to you.

Email an electronic card to the rest.
# 9.

MAKE YOUR FAMILY'S WISH LIST
I'm always asked by the grandparents to give them a wish list so that they know what to get us for Christmas. Well, I take them up on it. Have a list ready for those who ask. They want to know what to get so they too don't have to aimlessly wander around a store. Some of these family members have the money to spend. Why not give them ideas for your kids that you might not have in your budget to get them. Even better, over the last few years, I have ordered the gifts from the grandparents for my son and the grandparents reimburse me the cost. I'm so much quicker at online ordering than they are and it turns out to be a win-win situation. You can even specify in your online order that the gifts be delivered to the grandparents' home so they can wrap the gifts themselves.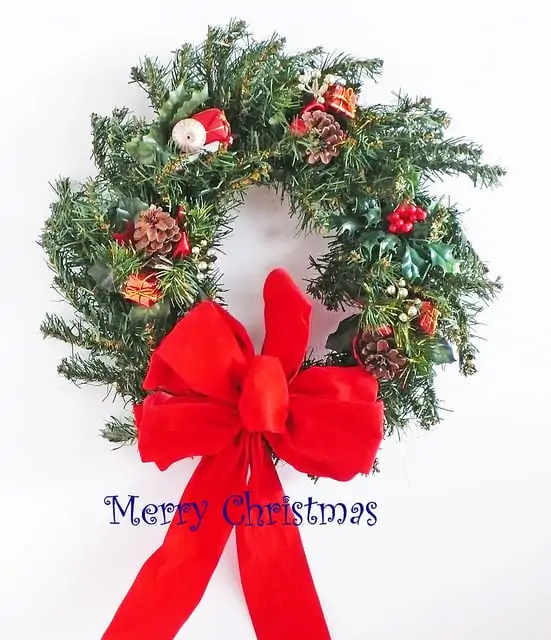 # 10.

DO A SECRET SANTA GIFT EXCHANGE
Part of my family has done this for years and it is actually a lot of fun. We all get gifts for the kids in the family, but we draw names (usually around Thanksgiving), we set a dollar limit, and give our wish lists to each other. On Christmas day we let the kids open their gifts first. Then it's time for the adults. We'll say 'Whoever has so-and-so, please stand up." We all pretend that we're that person and start to stand up and then the real secret santa stands up. It never gets old. Always so much fun! AND it saves money and time from having to go out and buy gifts for each and every adult.
These are just a few tips that I have come to rely on through the many years of Christmas shopping. I am in no way perfect at it and would love to hear your suggestions as to how to make the holiday rush much less stressful in your household.
The more conversation we can get, the better for all of us.
Let's all prepare so that by Christmas day, we are relaxed and happy and absorbing the true meaning of this holiday! Our kids will benefit from it too because Momma will be happy and in the moment.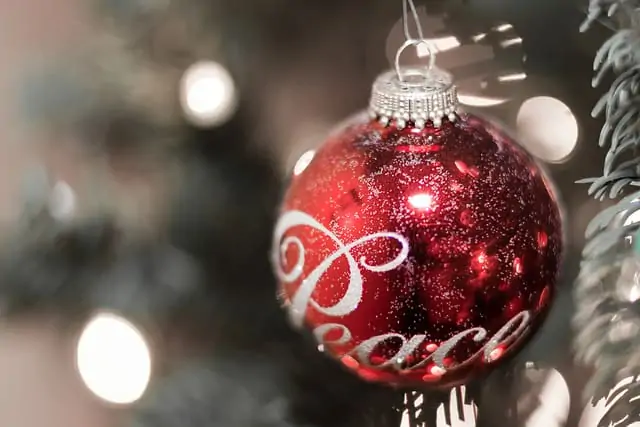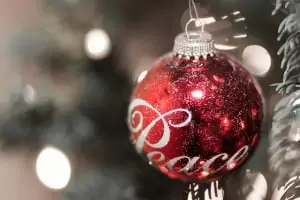 Christmas Peace & Happiness