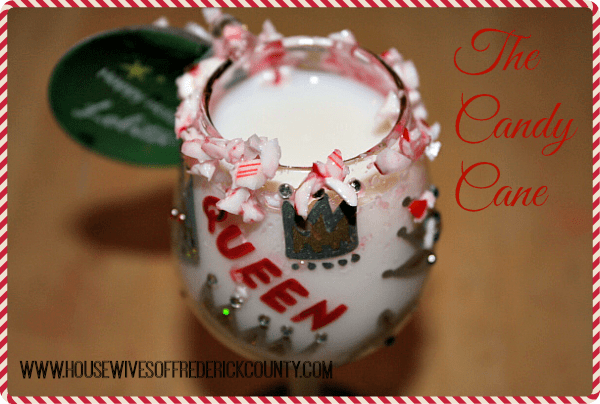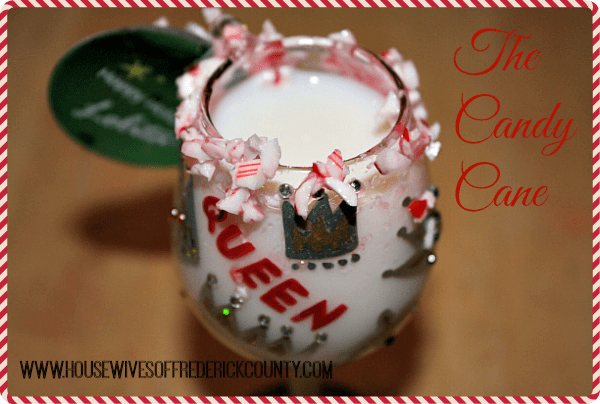 The Candy Cane.
OK, we're not talking about kids' treats, boys and girls.
This is a festive, yummy potent potable (thank you for that term Alex Trebek!) that is perfect for serving at any holiday party!  Thank you goes to Fancy Napkin for the idea!
Notice the shot glass I used is actually a Christmas ornament that I got as a gift one Christmas!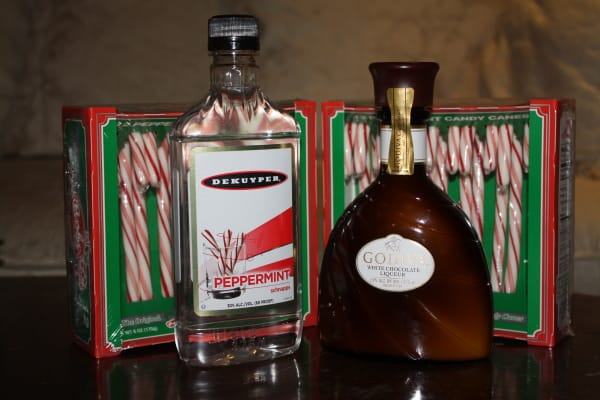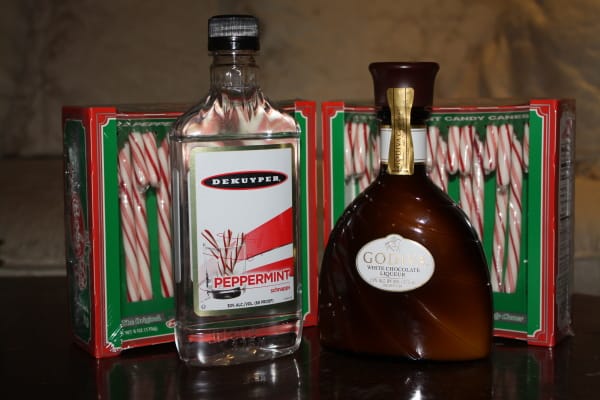 This little concoction is SO simple to make, it's almost dangerous!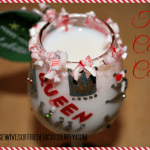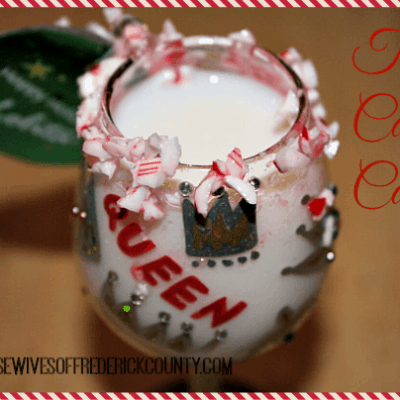 Print Recipe
The Candy Cane
Ingredients
Candy Canes

Godiva White Chocolate Liqueur

Peppermint Schnapps
Instructions
Crush candy canes into tiny pieces (I did this by sealing a candy cane in a ziploc bag and then crushing it with a mallet).

Pour the crushed candy cane onto a plate.

Wet the rim of a shot glass with water.

Roll the rim of the shot glass into the crushed candy cane (at first I had a hard time getting the candy cane pieces to stick to the rim, but once it became sticky there was no problem).

Pour equal parts of Godiva White Chocolate Liqueur and Peppermint Schnapps into a shaker.

Shake until frothy.

Pour into the shot glass.

Drink up!
Make sure that your liqueurs are cold – makes it SO much better!
Even though it will be cold, this drink will warm you up on a cold December night!
Please be careful though because, as delicious as it is, these babies would catch up to you in a hurry.  So, please drink responsibly and have a designated driver, or drink at home 🙂
If you'd like to serve these at a party, you could coat the rims of the glasses ahead of time and then pour the shaken liqueurs in each glass right before serving.  Your guests will be quite impressed!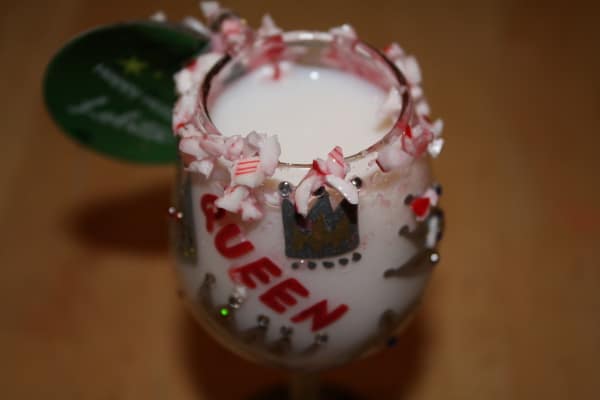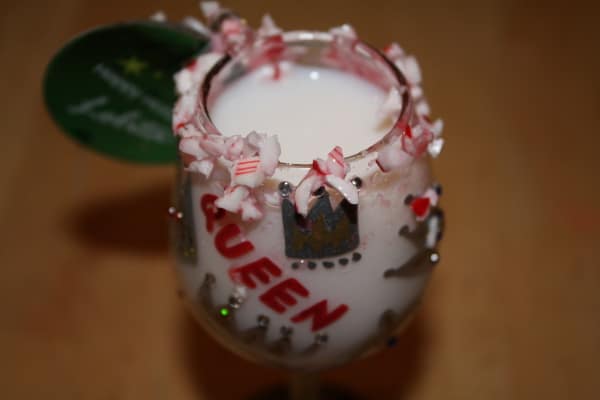 Enjoy!  What's your fave cocktail during the holiday season?
Terri is married and has 2 sons – one in high school and one in college! She has lived in Frederick since 1994 and absolutely loves exploring and discovering new parts of our town.
read more...