These 11 awesome Made in Maryland Etsy gifts for Marylanders will be all you need to take care of any gift list!
Not only are we proud of our Maryland roots, but also we love to support businesses who offer products that are made in Maryland.
Therefore, we decided to do an Etsy search.
However, while putting together our list of really cool items, we realized that most of these Etsy sellers live in other states throughout the country.
Indeed, there's nothing wrong with that, but we really wanted to feature sellers who actually live in Maryland!
Obviously, it just feels more authentic to us and has a deeper meaning to shop and buy local.
Made in Maryland Etsy Gifts For Marylanders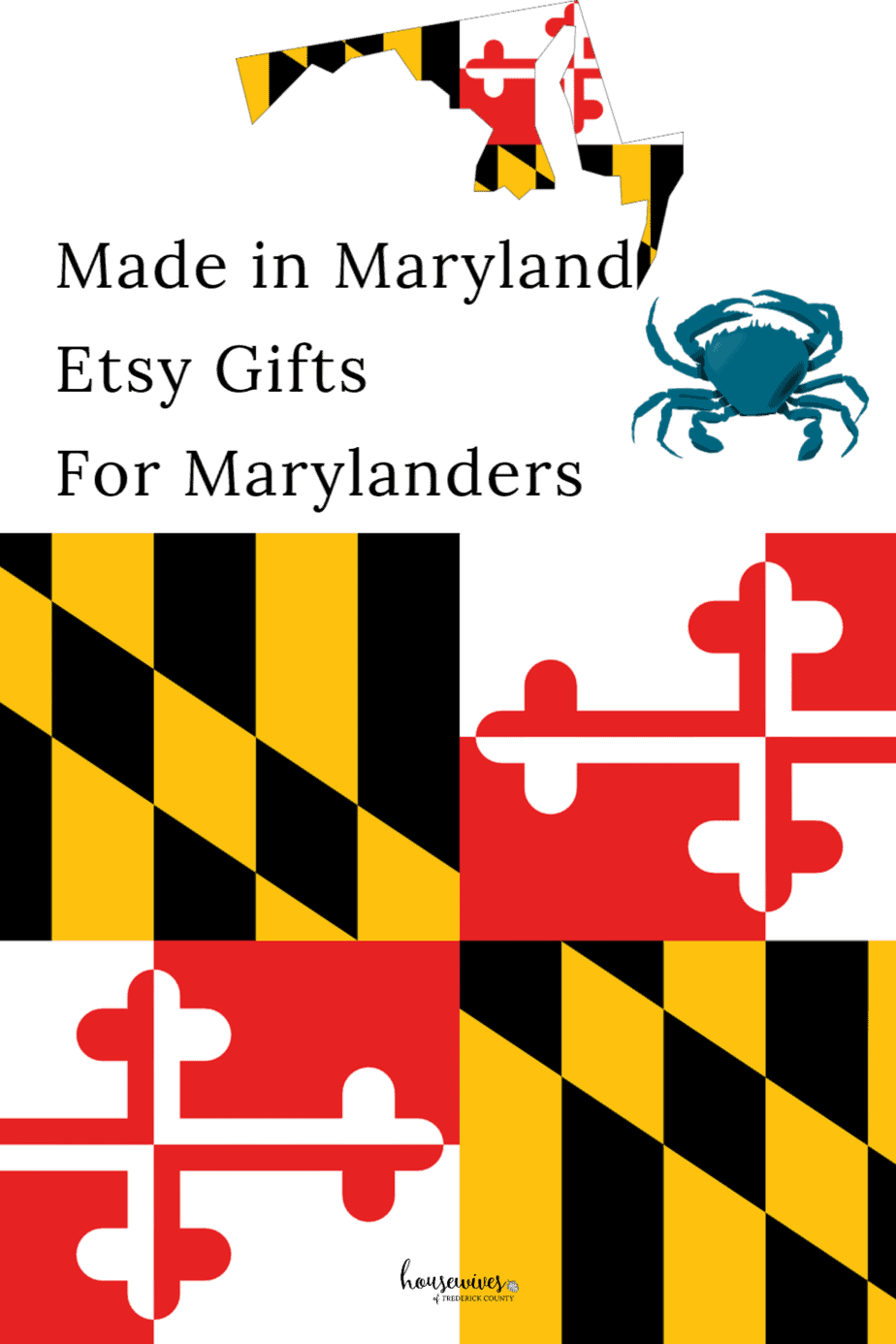 In addition, our list of 11 Etsy sellers has a few requirements.
For example, each seller has to:
Live in Maryland
Have a 5 star rating
Offer cool products that show off something our state is known for, such as:

Our awesome flag
Crabs
An image of our state
Old Bay seasoning
So, whether you're looking for a gift for Dad for Father's Day, you want to update your attire, get some home decor, or even add to your face mask collection, we've got you covered!
Lastly, keep this list handy because anytime is a great time to buy local and give the gift of Maryland!
1. Cornhole Board Decals
"Shannon-Baum Signs is a family owned small business in Sykesville, Md that was established in 1950.
We specialize in custom made, unique signs.
Browse our shop to see all our different corn hole board decals, bottle cap holders, custom apparel, bumper stickers, magnets, holiday yard signs, Md flag items, vintage street signs, and more."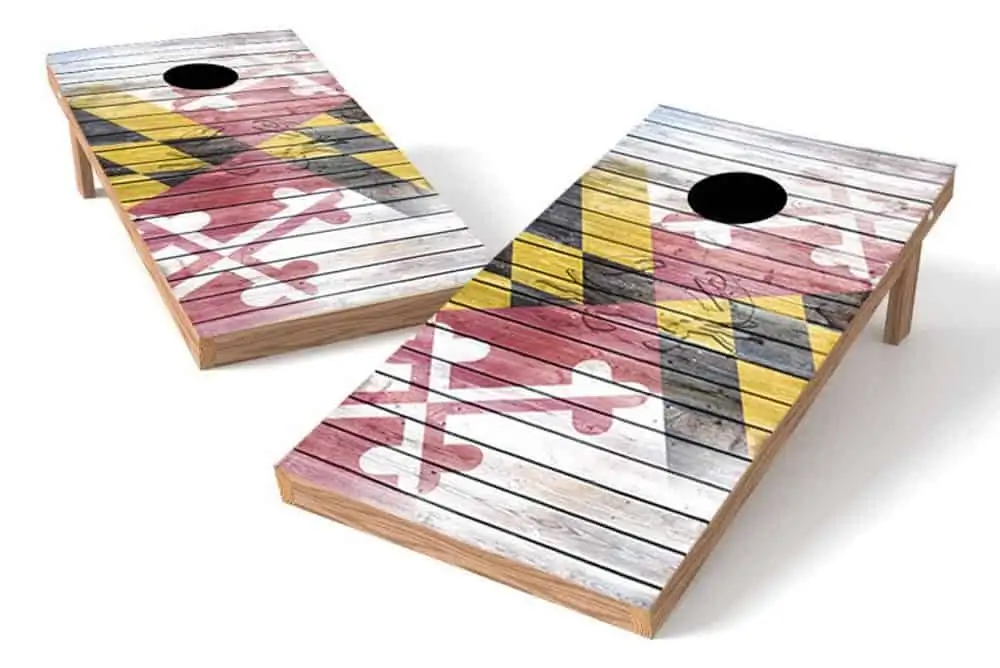 2. Camo Steamed Crab Patch Hat
Loblolly Boutique
Berlin, Md
"Just some small town beach girls trying to give everyone a little taste of the eastern shore ?"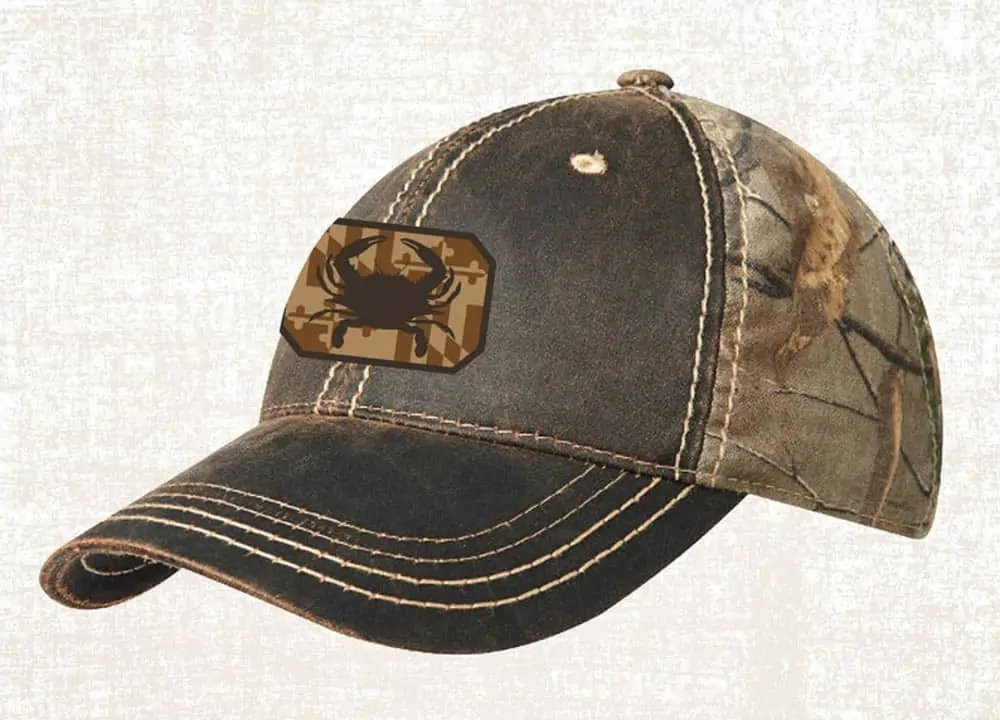 3. Maryland Counties Map with Antique Flag 11x14in Print
Charmed Atlas
Molly Blosse
Baltimore, Md
"After growing up in Baltimore, I then spent over a decade in Chicago and I missed it and needed to memorialize it. I've been back in Baltimore for 5 years now and have enjoyed making it my home again. Since I finished the first prints I realized I was super excited for others to grab that connection to their neighborhoods too."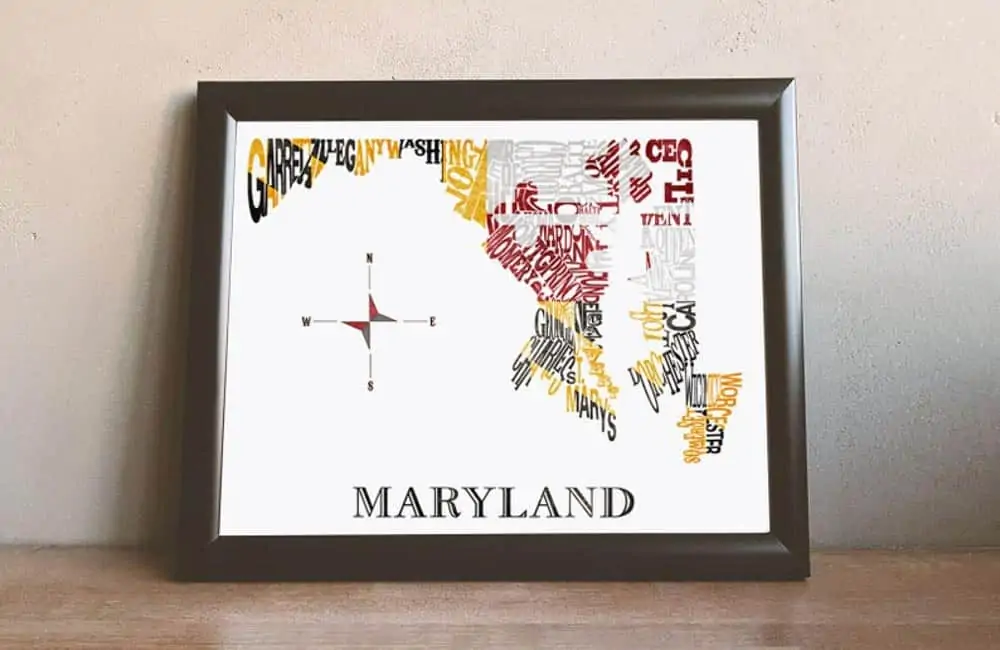 4. 3D Charred & Stained Wood Maryland Flag
Dave Taylors 3D Wood Art
Dave Taylor
Aberdeen, Md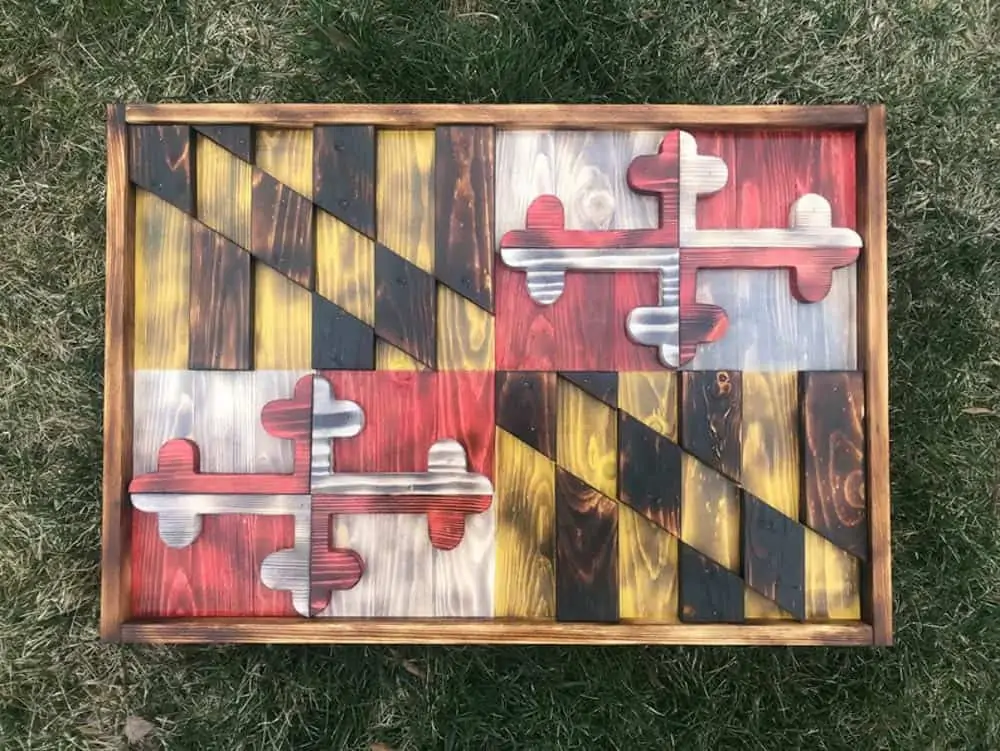 5. You're the Old Bay to My Crabcake Print
Kimm Schnell
Kim Schnell
Hanover, Md
"I'm a full-time designer by day with a little hand-lettering shop on the side."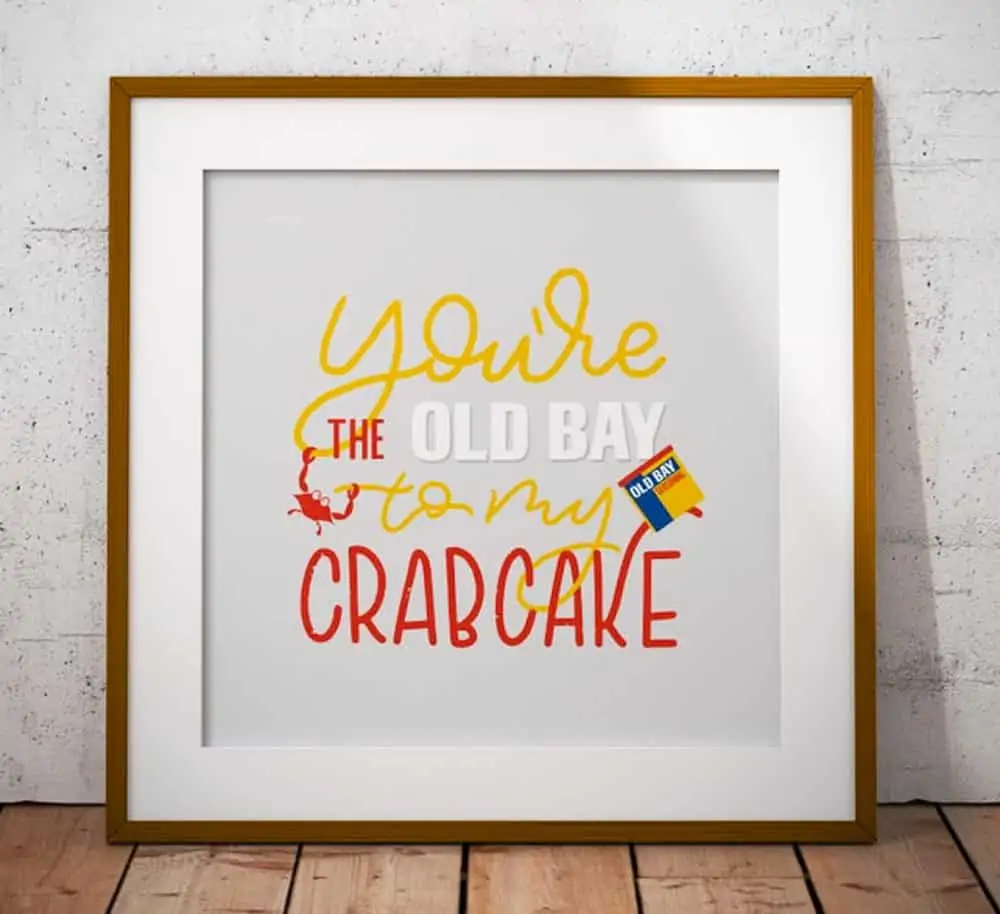 6. Just a Small Town Maryland Girl Short Sleeve T-Shirt
CycleServe Store
Jeff
Owings Mills, Md
"Retired in 2019. Started CycleServe Store as a family retirement business displaying at local trade, home and outdoor shows. Has grown tremendously due to selling quality merchandise at a fair price. Now online offering free U.S. shipping."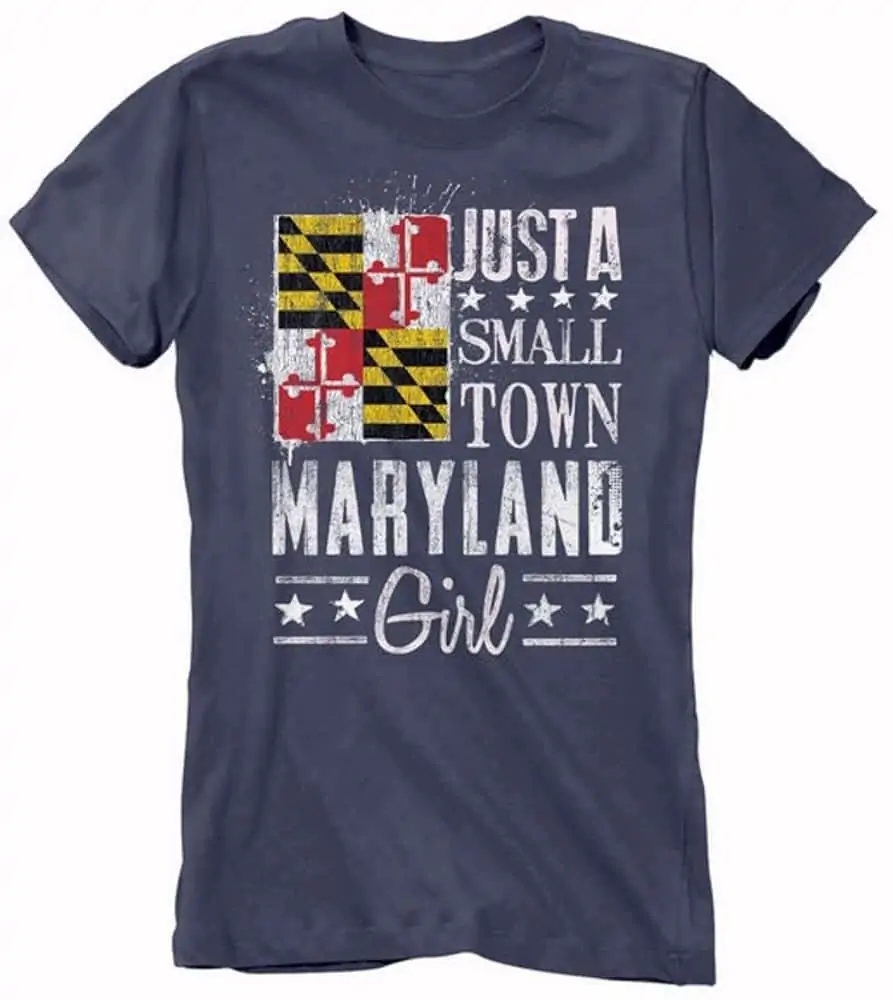 7. Maryland Local Sign
Magothy Market
Ashley Burrows
Pasadena, Md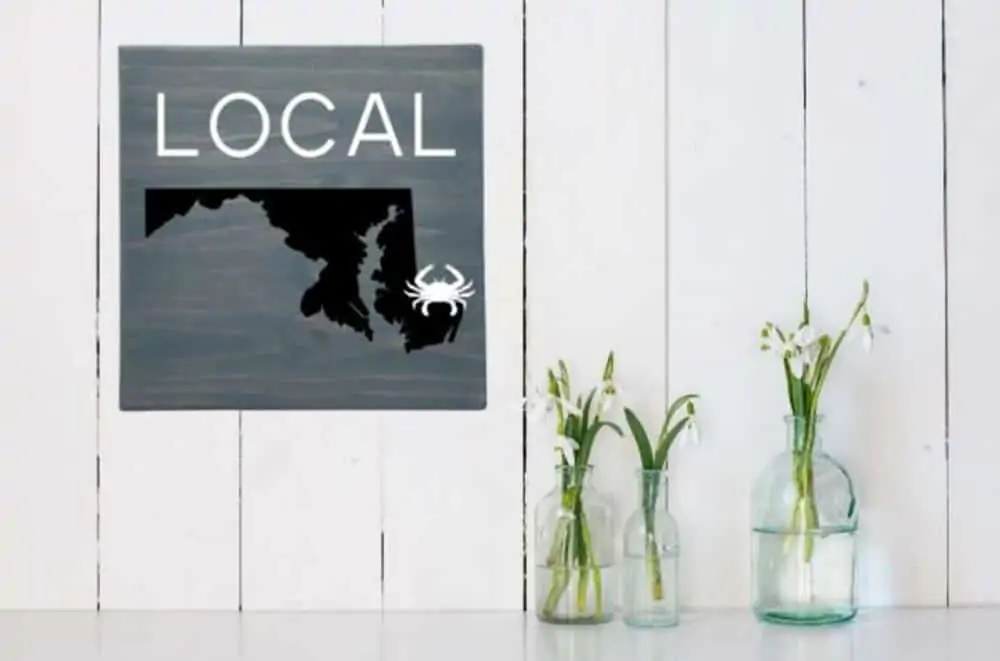 8. Maryland Flag Earrings
Harpella
Jessie Mollet
Frederick, Md
I actually bought these earrings and can't wait to wear them!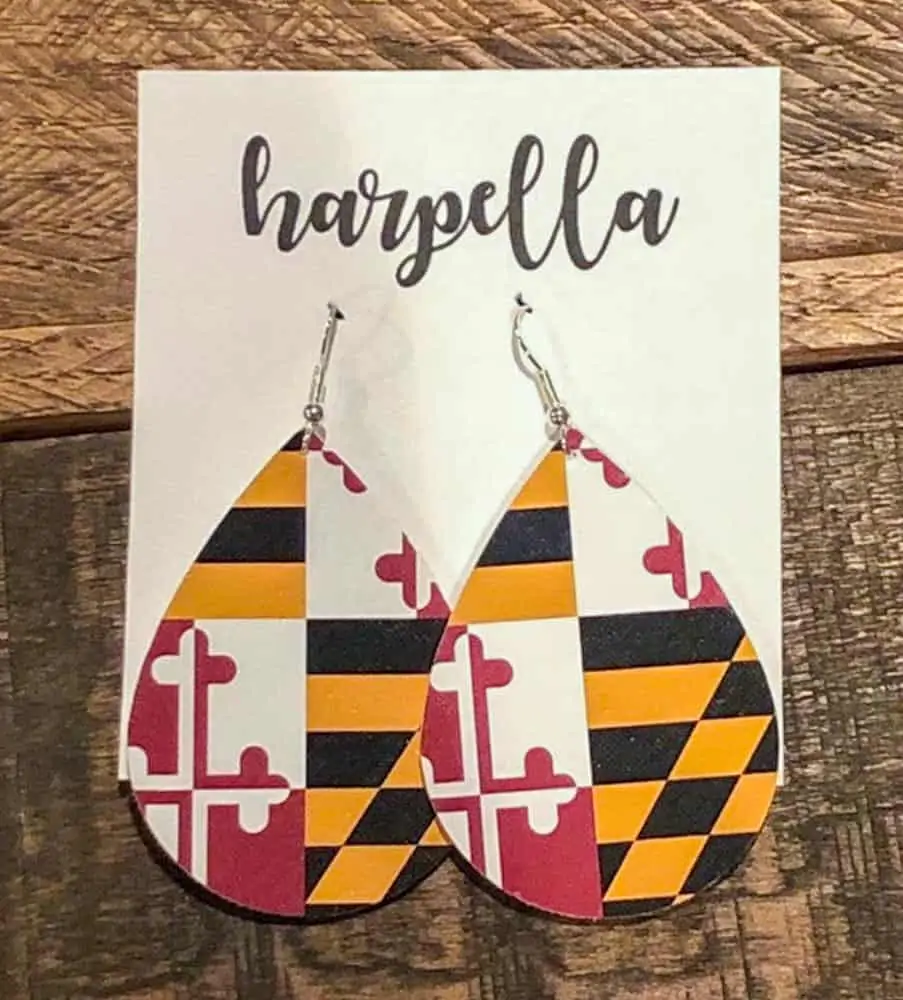 9. The ALL Maryland Craft Beer Bottle Cap Crab Heavy Seas Flying Dog Raven Duclaw Ocean City Fin City Natty Boh
HardShell Designs
George
Easton, Md
"I know, I know… everyone is producing beer cap art these days; especially crabs. There's a million styles out there and, frankly, many are downright abominations. I like to think that mine are a little more unique. I use an array of caps, backgrounds, and designs that you won't find anywhere else."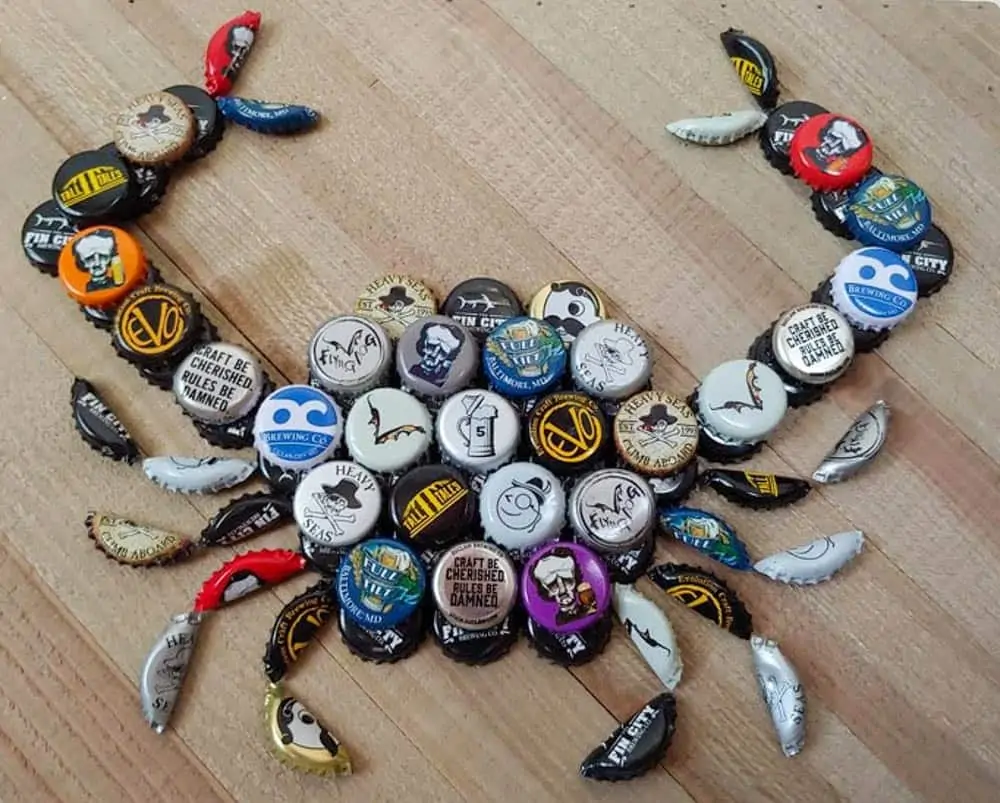 10. Maryland Blue Crab Face Mask with Metal Nose Insert
BaltAmour Blue
Angela B.
Baltimore, Md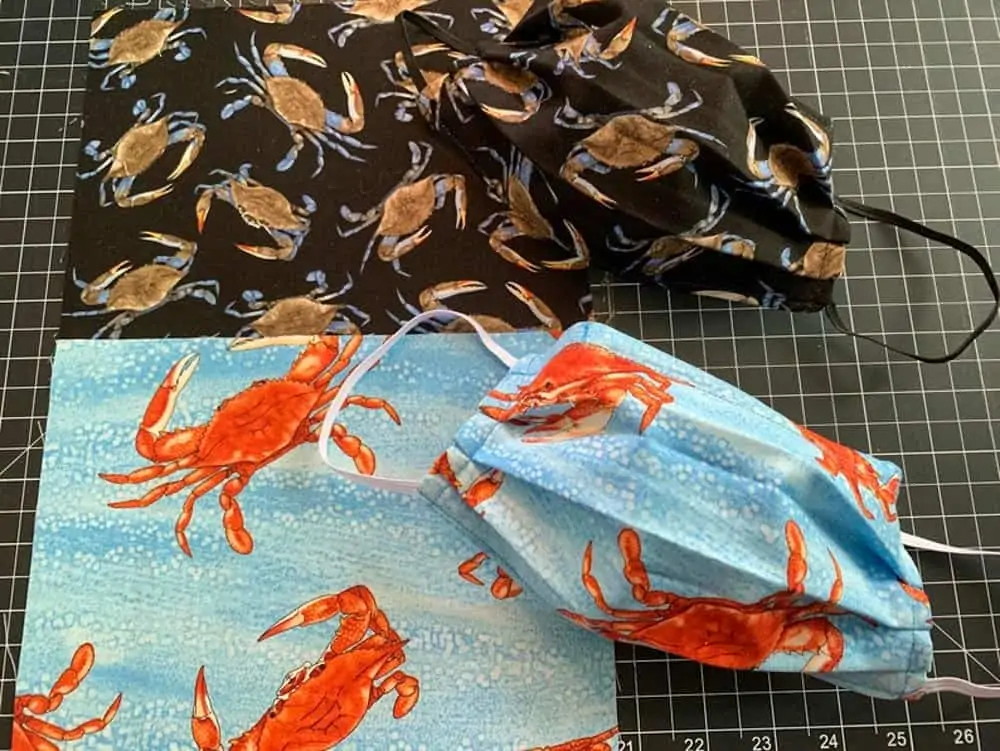 11. Raised in Maryland T-Shirt
MCE Designs
Westminster, Md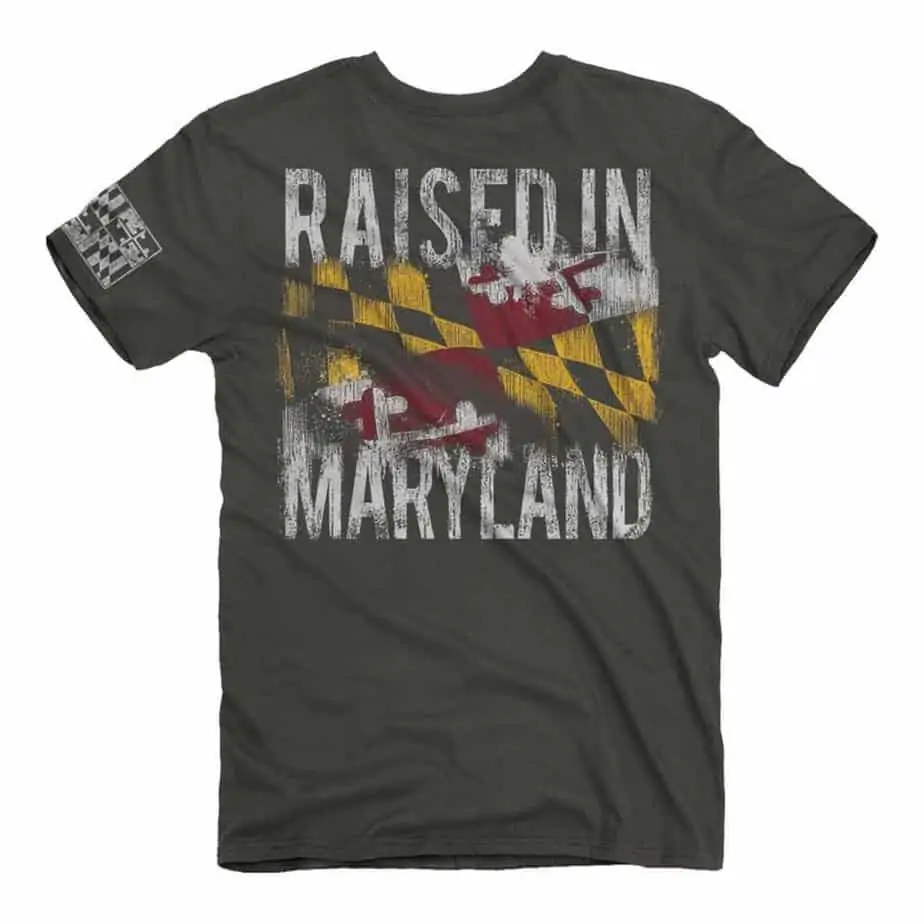 Finally, for more Etsy related posts, click on over to:
Mother's Day: Unique Gifts From Frederick Md Etsy Sellers
15 Popular Etsy Sellers in Frederick Md For Your Next Gift Purchase
What To Sell On Etsy: How Your Passion Can Make You Money