Best Farm at Monocacy National Battlefield in Frederick, Maryland is a gorgeous place to visit.
Many photographers have brought clients here to take photos using the historic buildings and beautiful setting as their backdrop.
However, as spectacular as it is, Best Farm hasn't always been a happy place to go for scenic photos.
Best Farm at Monocacy National Battlefield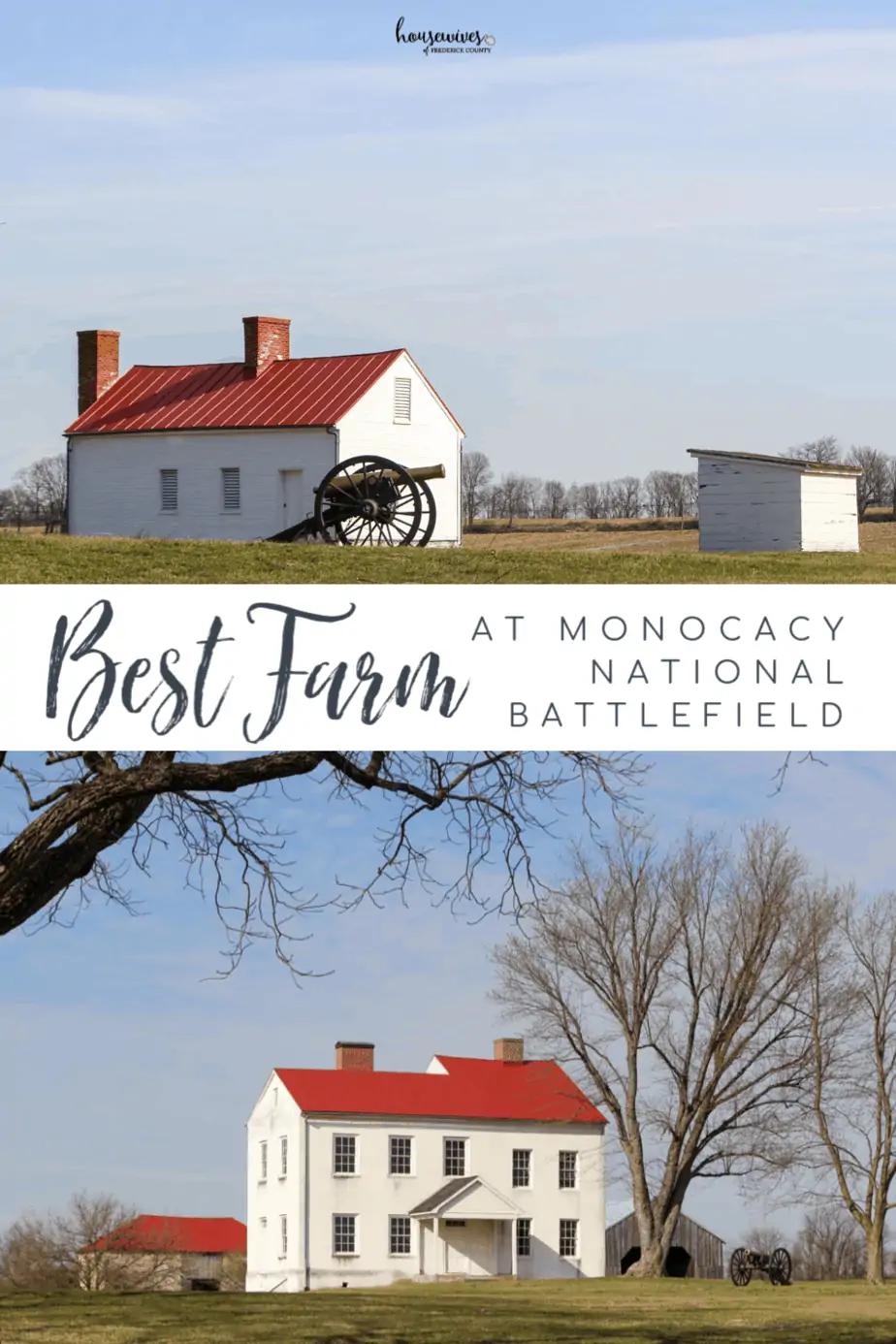 Best Farm consists of 274 acres of what was originally a 748 acre plantation.
In 1794, the plantation was named L'Hermitage.
L'Hermitage was owned by Victoire Vincendiere and her family.
The Vincendieres, immigrants from Saint-Domingue (Haiti), escaped their homeland due to the slave uprising and civil unrest during the French Revolution.
By 1800, the plantation was home to 90 enslaved laborers, making it the 2nd largest slave population in Frederick County.
At that time, the slaves lived in a row of 6 wooden houses on the property.
However, these houses are no longer there.
It has been said that slaves were tortured and mistreated, suffering from beatings and lack of food and clothing.
Consequently, the Vincendieres were charged and found guilty in several incidents.
After the Vincendieres sold the farm in 1827 there were several transfers of ownership.
Then in 1852 it was purchased by Charles Trail.
However, the Trails never lived on the farm, but instead leased it out to tenants.
Best Farm acquired it's existing name from several members of the Best family who leased it for many years from Charles Trail.
The historical significance of Best Farm is that portions of both the Union and Confederate armies camped here throughout the Civil War from 1861 to 1865.
Most notably, the Battle of Monocacy took place here on July 9, 1864.
Finally, in 1993, The National Park Service acquired Best Farm.
This richly historical farm and its buildings have been stabilized and well maintained by the National Park Service ever since.
The Main Farmhouse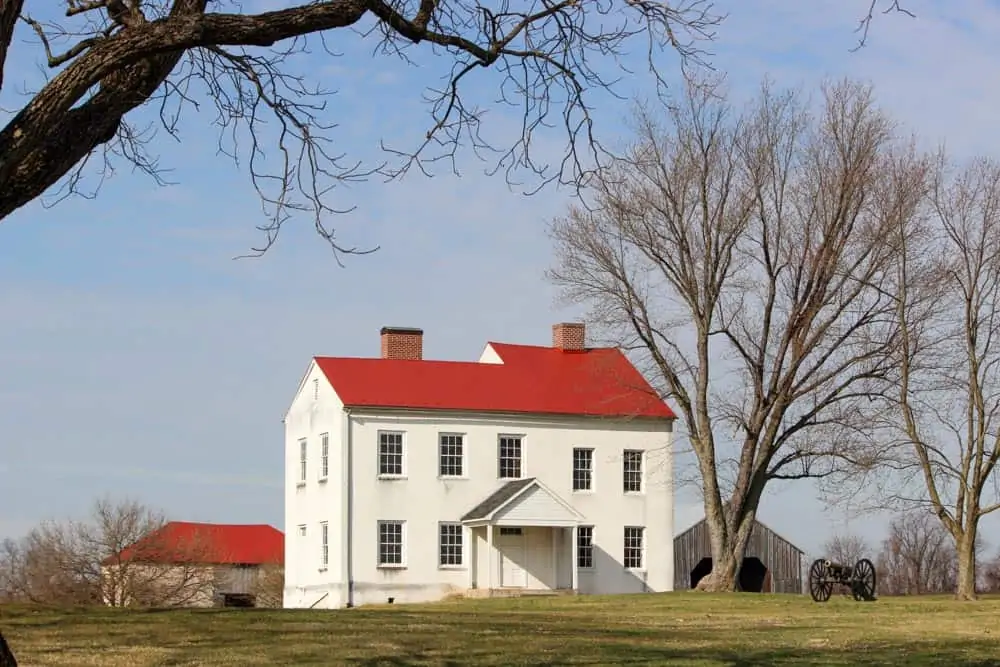 Built by the Vincendiere family, the plantation farmhouse has a white stucco exterior and a red roof.
The stylistic influence of the main house is a mix of French Colonial, Caribbean Island, and Early Federal styles.
The white and red really stand out against the green grass and blue skies.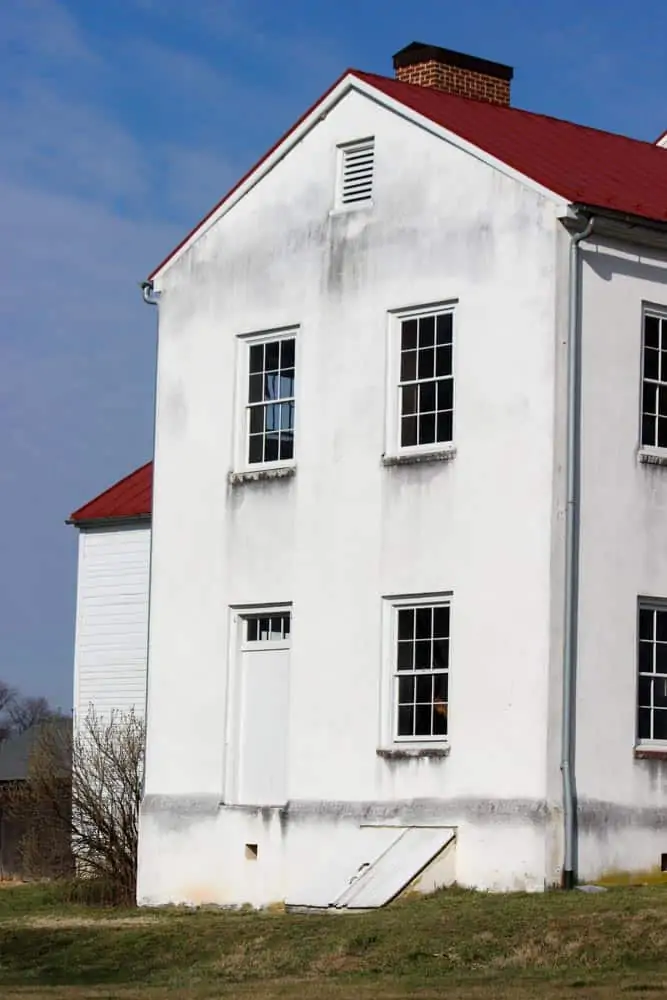 On this particular morning that I visited, there was nobody else here.
It was so peaceful to walk around the farm, breathe in the fresh air, explore and take photos.
However, I couldn't help but think about what life must have been like as a slave on this farm.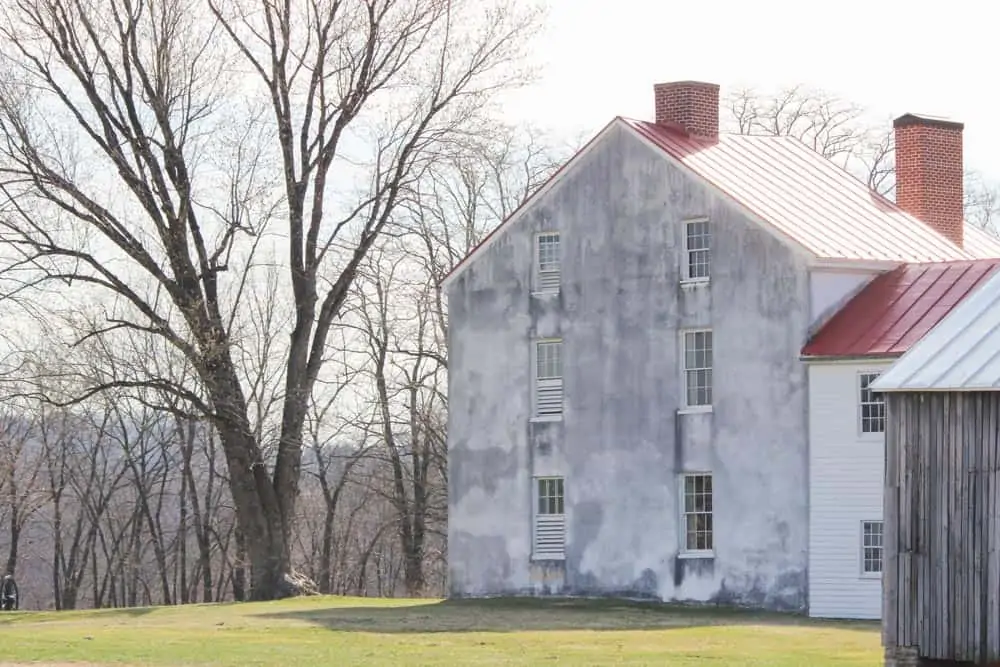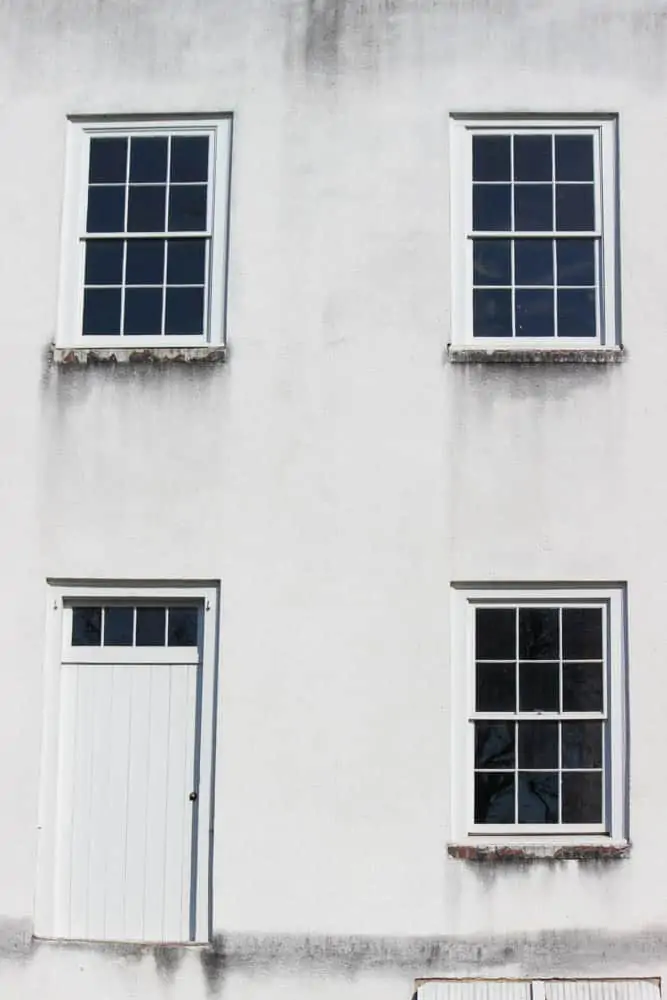 The Stone & Log Secondary House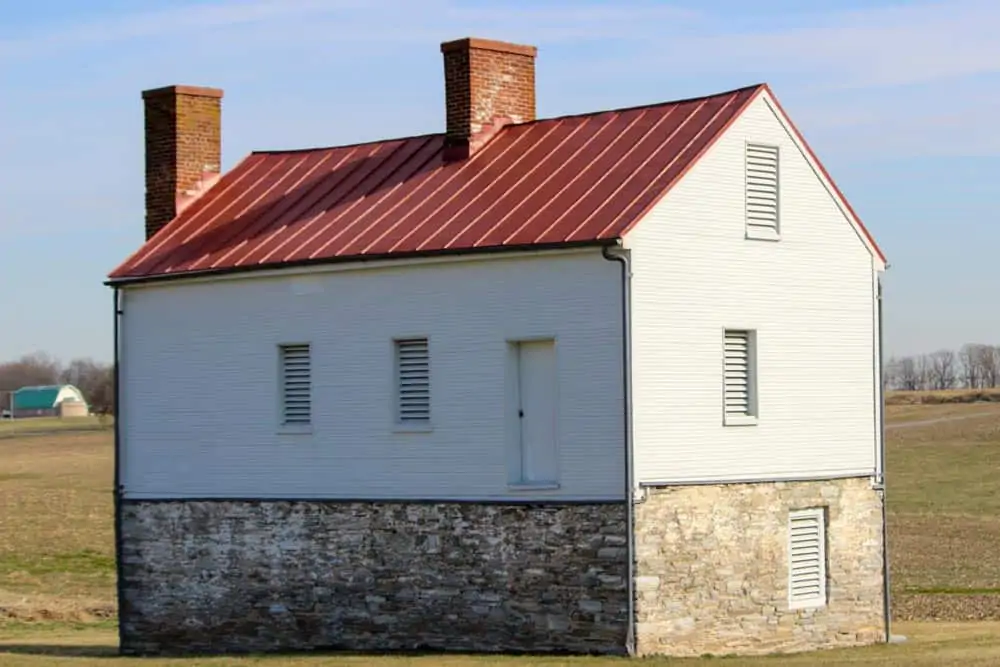 This secondary dwelling, most likely built at the same time as the main farmhouse, accommodated the large Vincendiere family.

The Stone Barn
This stone barn sits back behind the main farmhouse on the property, close to Interstate 270.
Cars rushing on 270 make for a less than ideal photographic backdrop at this beautiful stone barn.
So if you decide to come here for family photos, be sure to time it when it's not during rush hour.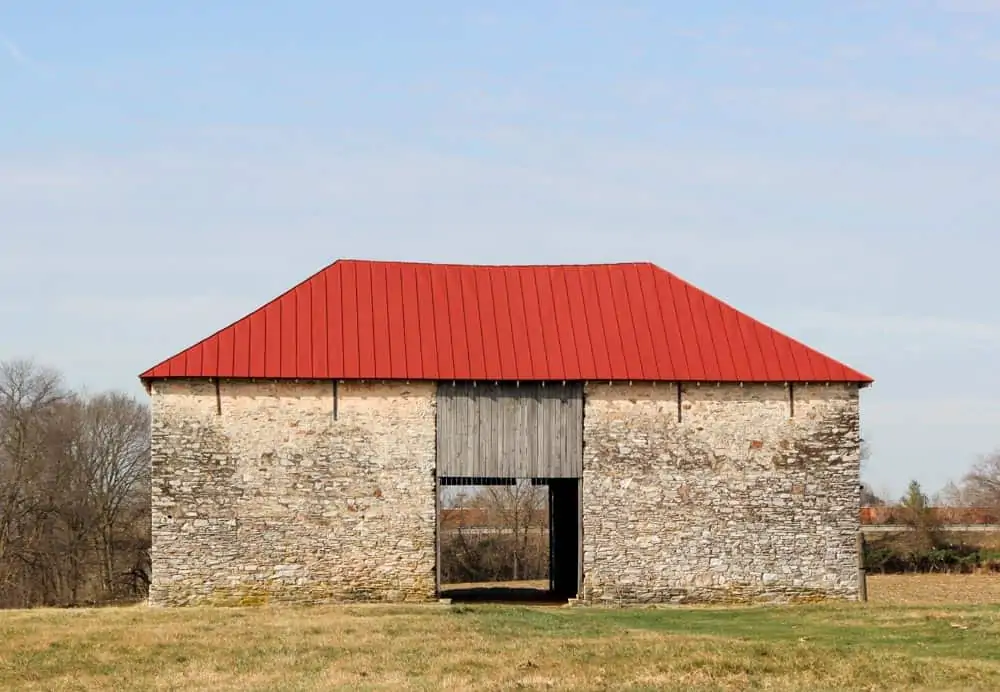 Walking through these historic structures is a dream for Civil War & historical architecture enthusiasts, as well as photographers.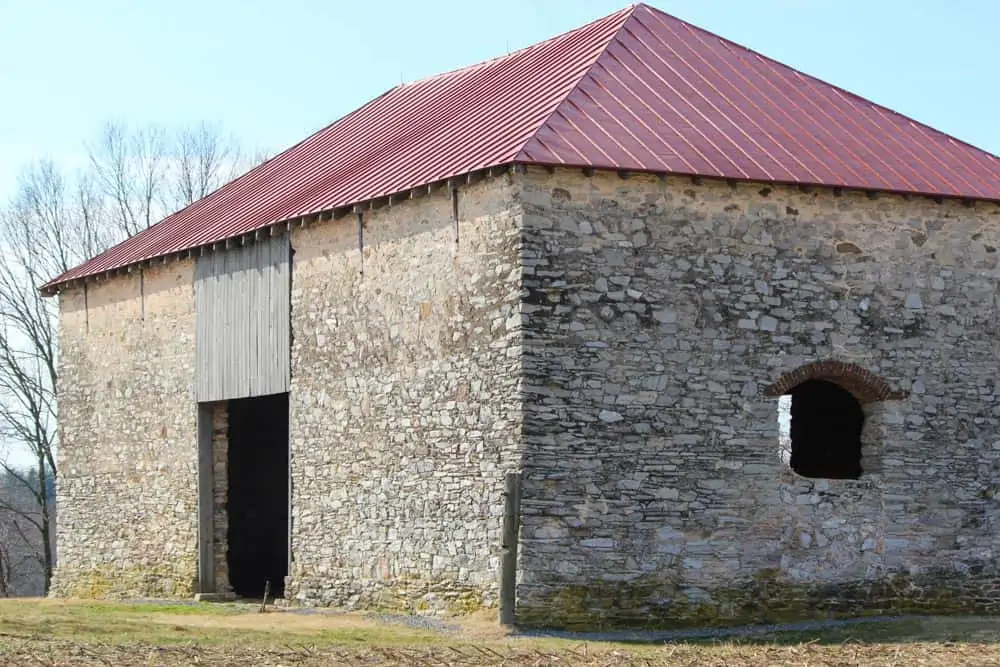 Clearly, I can see why so many people come from near and far to visit Best Farm for family and wedding photos.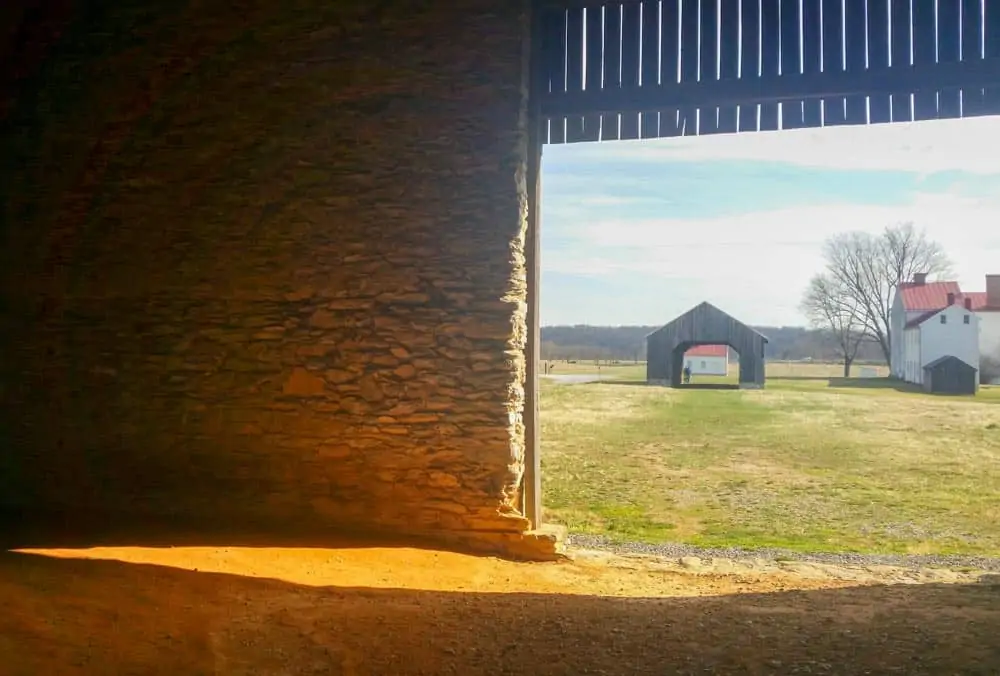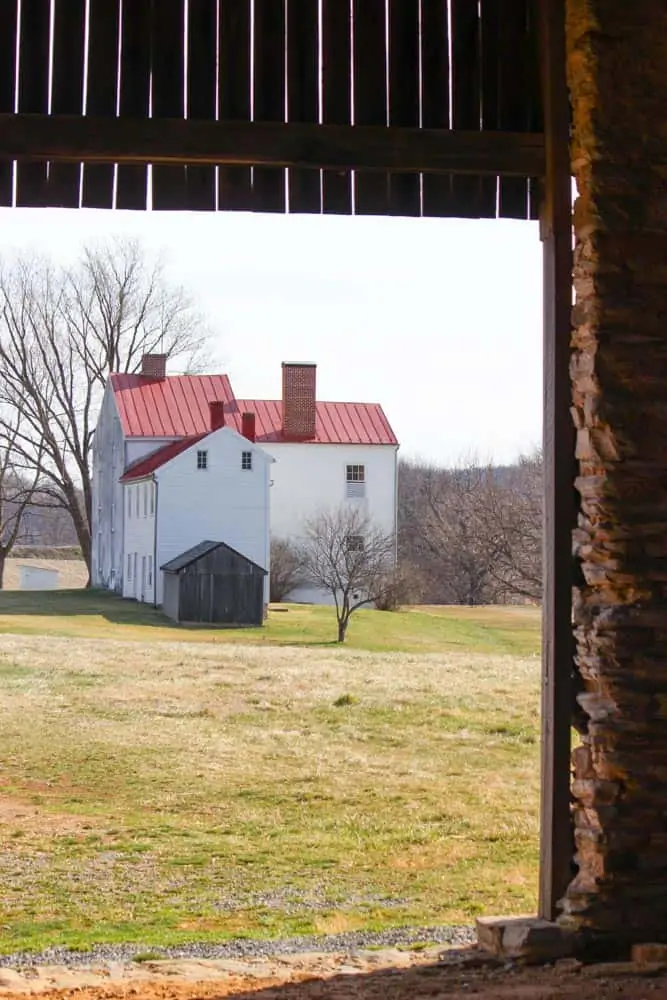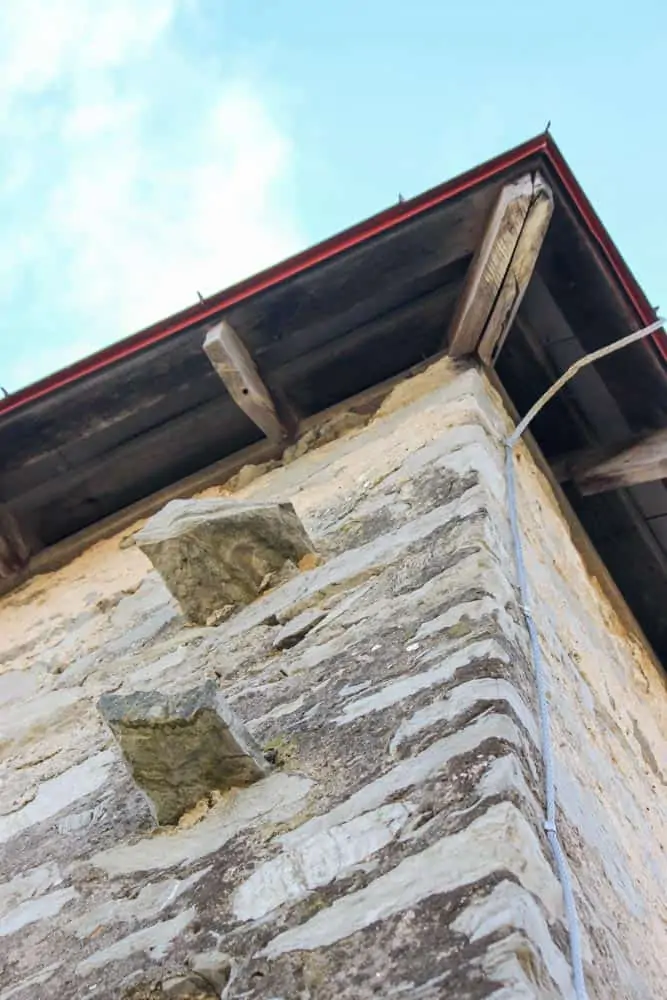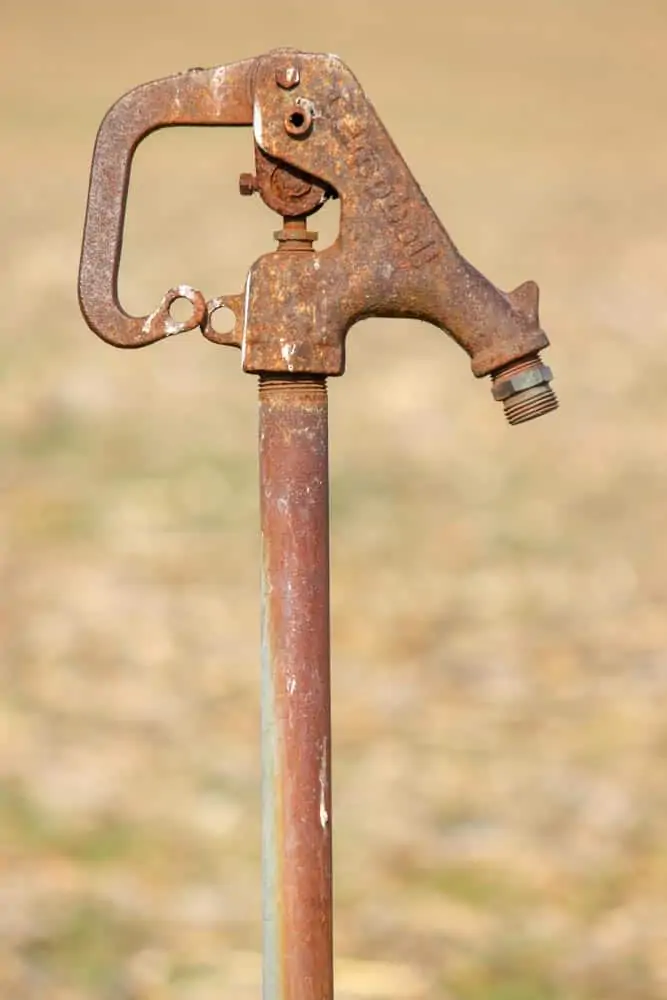 The Wood Barn
Another barn located on the property is this wooden barn.
Unfortunately, I don't know the details of this barn.
The Visitor Center should have more information on this.
I love the old cannon sitting in front of it.
Could this be a cannon that was used during the Battle of Monocacy?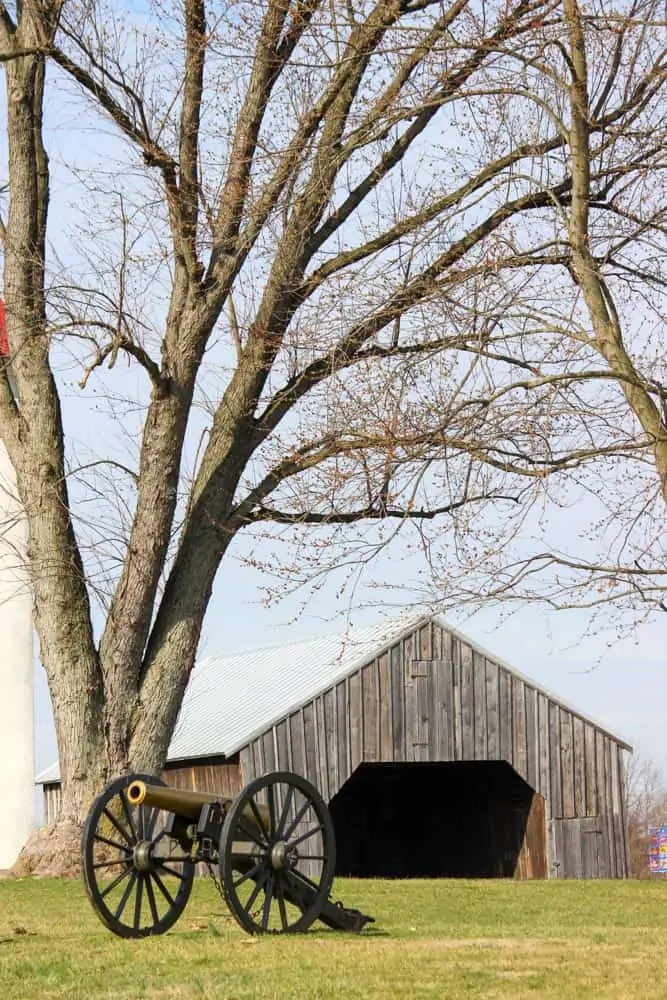 This barn would be another great spot for family photos.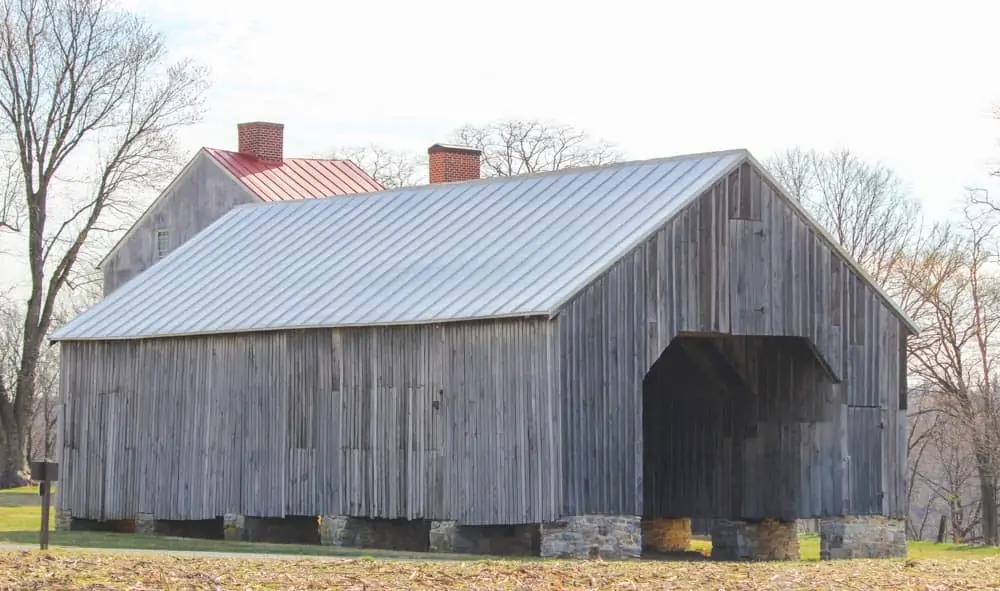 3rd Outbuilding
Although I couldn't find any information on this 3rd outbuilding, it appears to have been built at the same time and in the same style as the main & secondary houses.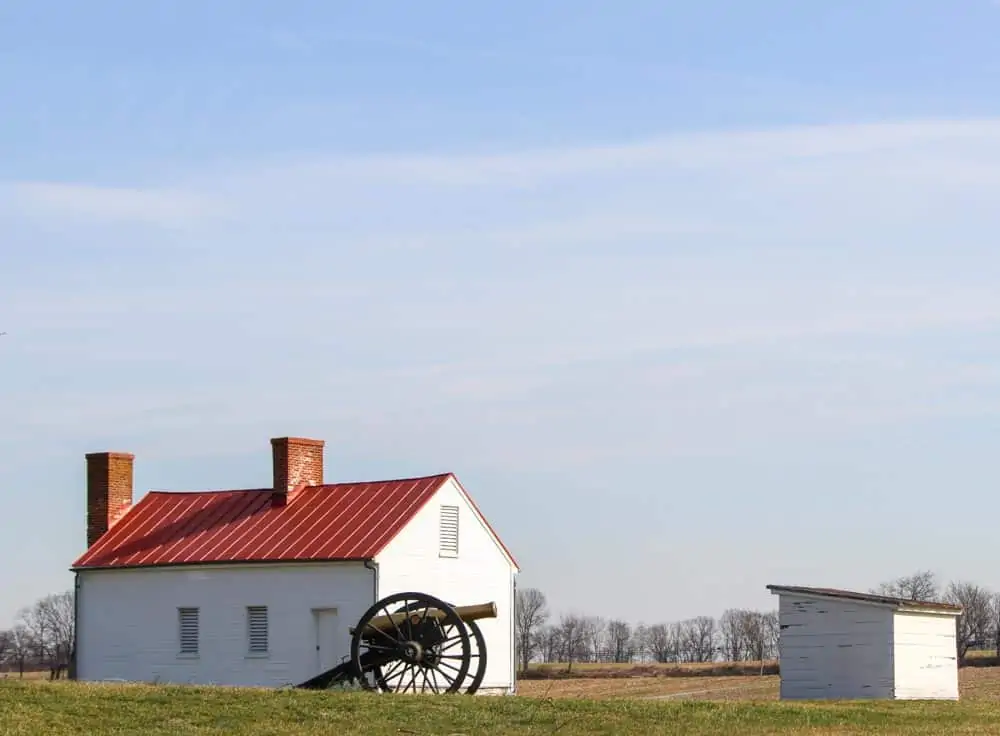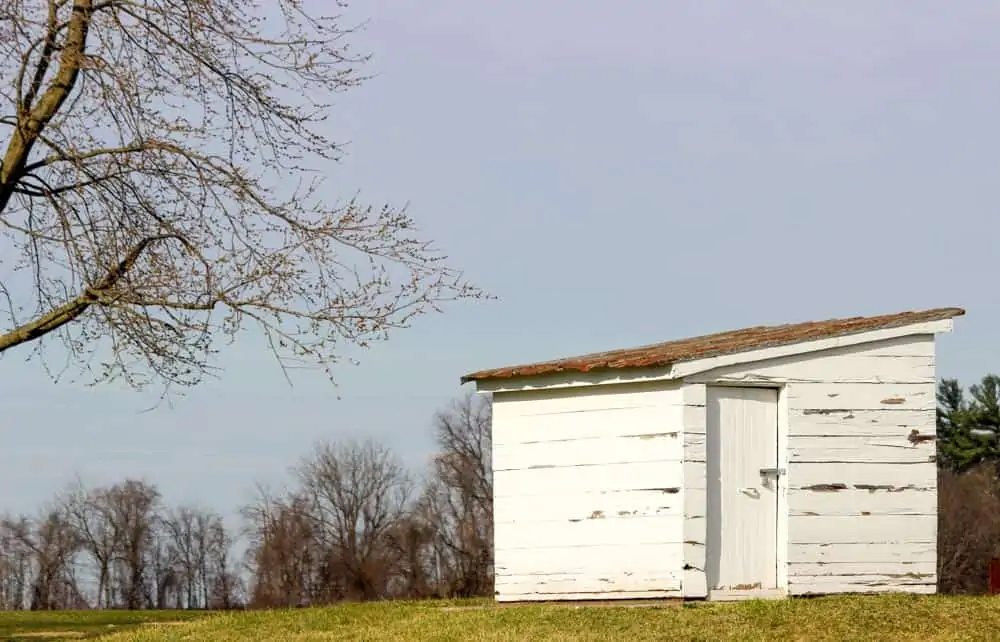 Best Farm Visiting Information
Best Farm is located at 5201 Urbana Pike, Frederick, MD 21704.
The entrance is right off of Rt. 355.
Standard hours for visiting Best Farm are 8:00 am until sunset, 7 days a week, except for Thanksgiving and Christmas.
There are NO entrance fees or park passes at Monocacy National Battlefield.
In addition, The National Park Service will occasionally host events at Best Farm such as:
Living History Weekend at Best Farm
Docent guided tours throughout the year
Monocacy National Battlefield's Visitor Center hours are 9:00 am to 5:00 pm, 7 days a week, except for Thanksgiving, Christmas, and New Year's Day.
A bookstore, public restrooms, and an interactive museum are located within the Visitor Center.
For more information, contact the Visitor Center at 301-662-3515.
Finally, to see more about Frederick's rich history, click on over to:
Historic Mount Olivet Cemetery
Visiting Gathland State Park & National War Correspondents Memorial Arch
History of Frederick, Maryland: How Well Do You Know Our Town?