Summer camps for teens are so necessary in order to break up the monotony of staying inside and playing video games all day, every day!
However, when I talk about summer camps for teens, I get a little bit anxious.
Particularly, I keep thinking to myself: Has my 13 year old officially grown out of summer camp?
For example, when kids are little, it's so easy to find a fun swim camp or vacation bible school or some sort of sport camp they will happily try out.
On the other hand, since my son is 13 now, he is way more 'independent' and has definite opinions as to what he will or will not do.
Summer Camps for Teens Who Won't Get Bored
To clarify, mind you, I'm the mom and what I say still goes.
However, I really would like for my son to enjoy himself in whichever summer camp I decide to enroll him in.
And speaking of teens, I don't know about your teen, but my teen changed dramatically, physically and personality-wise, between the ages of 12 and 13.
Sometimes it can be outright hard to know how to even talk to him or connect with him anymore.
As I'm typing this, I'm clicking the 'Add to Cart' button on Amazon for this book, "Connect With Your Teenager: A Guide To Everyday Parenting".
What Not to Do
To further explain the cause of my summer camp sign-up anxiety, I'm going to tell you a little story.
Above all, Terri and I had wanted to find a summer camp that both of our boys could do together.
At this time, Terri's son was around 14 and my son was around 10.
In spite of our efforts, we couldn't find very many camps available that accommodated 10 and 14 year olds together.
As a result, we picked one that had a HUGE age range: 5 to 16 years of age.
Certainly, it didn't occur to us that this was a big deal.
Not only was it a BIG DEAL that our 10 year old and 14 year old were grouped in with 5 year olds, but also, our boys were the ONLY teens there.
Indeed, our mom instincts were way off!
So much so, that the 14 year old continually called both of us all day long on the very first day of camp and was tempted to ride one of the horses from the camp all the way home.
Obviously, we made the decision to not make the boys continue with the camp for the rest of the week and we got our money back.
Undoubtedly, the big lesson here is, don't enroll your teenager in a camp that isn't specifically geared toward teens 13 years of age and up.
Just. Don't. Do. It!
Meanwhile, several years later, our boys still talk about that "terrible" experience that one summer.
Research Summer Camps for Teens
Firstly, I decided to do some research to find some summer camps for teens.
Secondly, I asked our awesome, in-the-know readers on our Facebook page for recommendations.
Subsequently, they promptly responded with several great suggestions.
These camps are just for teens in Frederick, as well as in the surrounding area.
In addition, you will notice the age for some of these camps starts younger than 13.
However, for these camps, the age range also stops at the low end of the teen age.
Just click on the blue, underlined text to get to more information on each camp.
Frederick, MD
Ages 13 to 17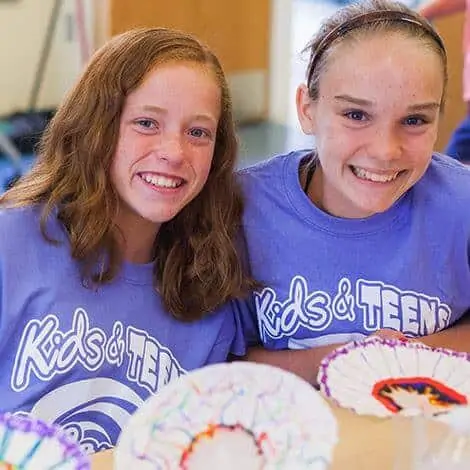 My son has taken several summer classes with FCC over the years and always enjoys them.
"Teens on Campus offers popular interactive programs and exciting educational opportunities for teens on our main campus and at the Monroe Center.
During the summer, week-long morning and afternoon programs take place from mid-June to early August with topics focusing on science, technology, creative & culinary arts, literature & cultures, health & wellness and more."
If your teen decides to do an all-day camp, don't forget to send them with a packed lunch.
This Adidas Santiago Lunch Bag (Amazon) is a great lunch bag and comes in several different colors.
There's also the option to eat the lunch provided by the FCC campus.
Frederick, MD
Ages 13 to 16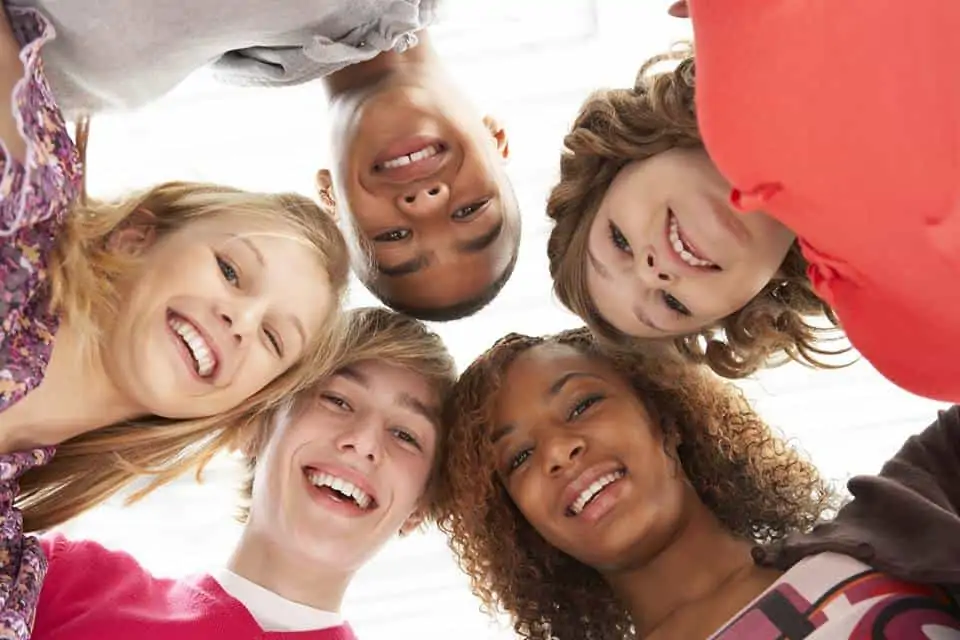 Teen Trek Camp offers exciting adventures to theme parks, sporting events, water parks and more!
Jefferson, MD
Ages 11 to 15 and 14 to 17
My son has been in a few of Mar-Lu-Ridge's younger day camps and had a great time!
"Situated in the beautiful Catoctin Mountains of central Maryland, we minister through summer camp, retreats, our conference center, and a variety of programs offered throughout the year.
In addition, we offer many specialty camp sessions including, but not limited to: adventure, arts, horseback, Night Owls, Civil War, and space camps.
Our youth camps are available for three different age groups: Juniors (ages 6-12), Junior High (ages 11-15), and Senior High (ages 14-17).
Campers of all ages will experience small-group Bible studies, large-group worship and campfire programs, devotions, team-initiative challenge course activities, environmental learning, hiking, and sleeping under the stars.
Mar-Lu-Ridge also offers a Staff In Training Programs for ages 17 and up."
This is a sleepover camp, so your teen will need to bring the following items:
Be sure to read up on the Parent Handbook for all the deets!
Urbana, MD
Ages 12 to 14

The Bar-Teens Program provides more variety and choice to older campers.
"Available to 6-8th graders, the Teen program is based out of our Mountainside camps with dedicated staff and resources committed to ensuring a positive camp experience for this unique age group.
Teen Program Campers entering grades 6-8 get to experience some unique privileges.
They are given extra swim time, have more choices in their daily schedule, have the opportunity to play paintball, and have the option of attending our weekly field trips."
Hagerstown, MD
Ages 13 to 16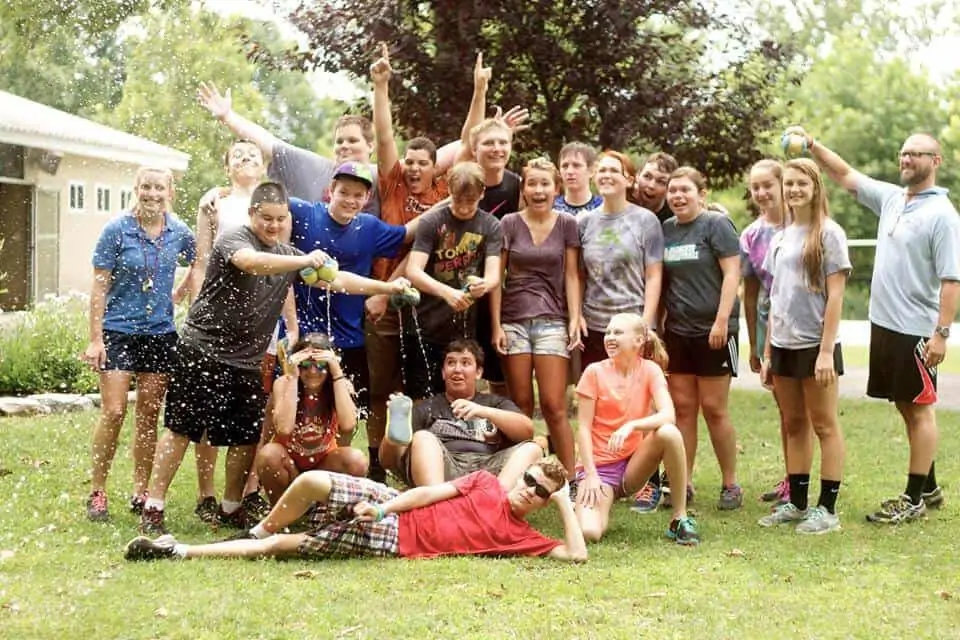 "Teens will be challenged and inspired through our summer program.
Leadership qualities will be strengthened, skills enhanced, and physical ability tested.
In contrast to our youth program, teens will travel off-site three days per week for hiking, camping, service projects, adventure activities and field trips (see below for a weekly description), in addition to a specialized range of activities and electives provided by our mentors.
Teen camp is all about equipping young adults with the tools needed to meet the challenges ahead, while providing an engaging environment in which they can fully thrive.
Each week includes: Character training & life skills, Service projects, Team building & communication skills, Nerf wars & Bombardment games, Adventure Activities, Canoeing, Kayaking & Creek Activities, Swimming, Survival skills, Outdoor cooking & fire building."
With this type of water activities camp, your child will need:
Thurmont, MD
Ages 9 to 14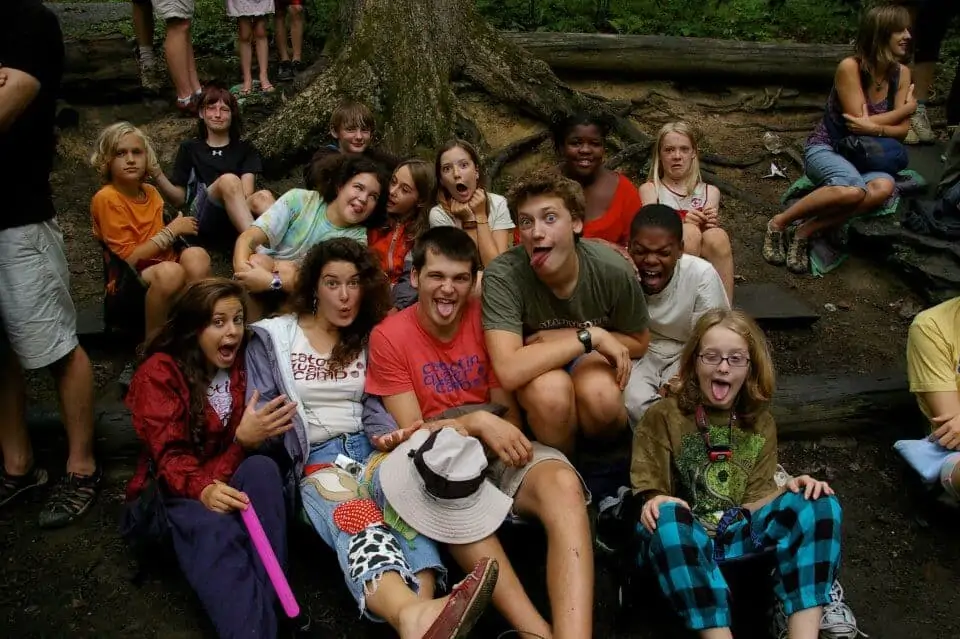 "Catoctin lies just below the ridge of Catoctin Mountain and is adjacent to protected state forests and the Frederick watershed.
The nearest town is Thurmont, Maryland.
The camp is located on 383 acres of woods.
In addition to our many cabins, the area houses an infirmary, small lodge, dining hall, bath-houses, craft building, creeks, a field for sports, basketball area, a pond, vegetable garden, and several fire circles.
Catoctin offers in-camp and out-of-camp experiences in the form of trips and service opportunities.
Younger campers will be away from camp for shorter periods of time with less demanding activities than older campers.
Trips may take them to various sections of Virginia, Maryland, West Virginia, and Pennsylvania.
Spiritual development is nurtured through daily silent worship at the fire circle, regularly scheduled campfires, and in less formal ways by example and through continuous sharing of love.
Trips may include backpacking roads & trails, canoeing the Potomac, Antietam, & Shenandoah rivers, technical rock climbing instruction at several sites, service projects.
In-camp activities include arts & crafts, informal dance, drama & music, low pressure athletics, swimming, and work projects & chores."
Frederick, MD
Teens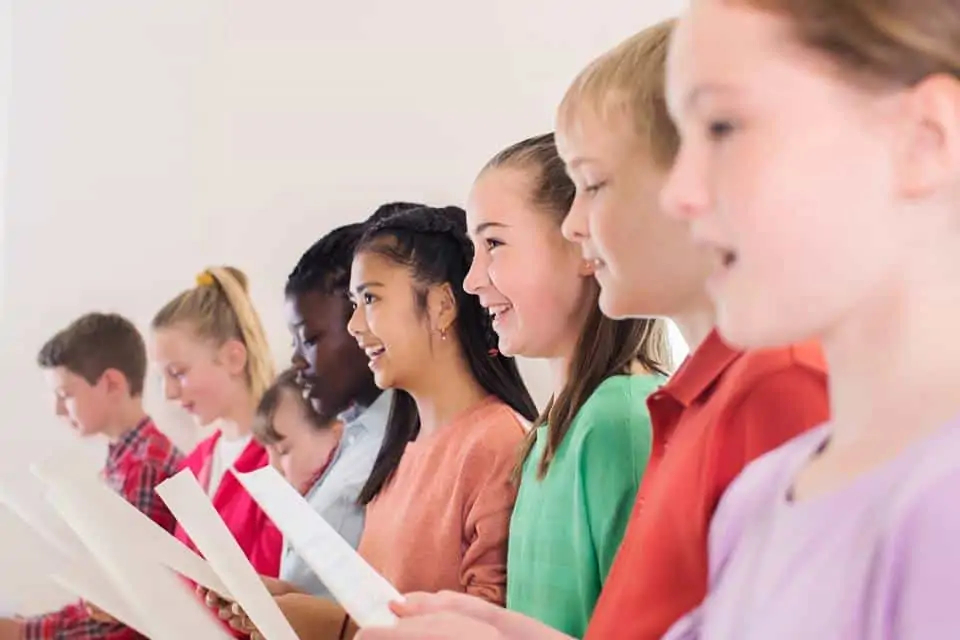 All camps are one week long with the exception of the Musical Theatre Camp: Lion King Jr.
Frederick, MD
Ages 12 to 17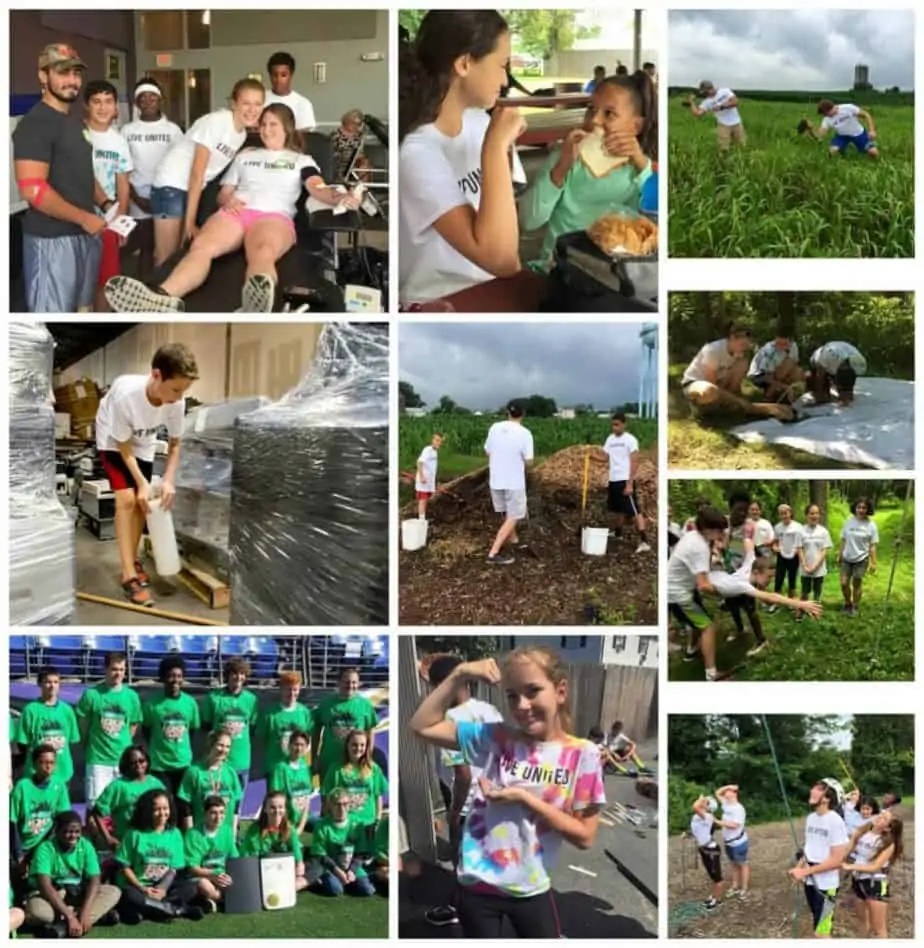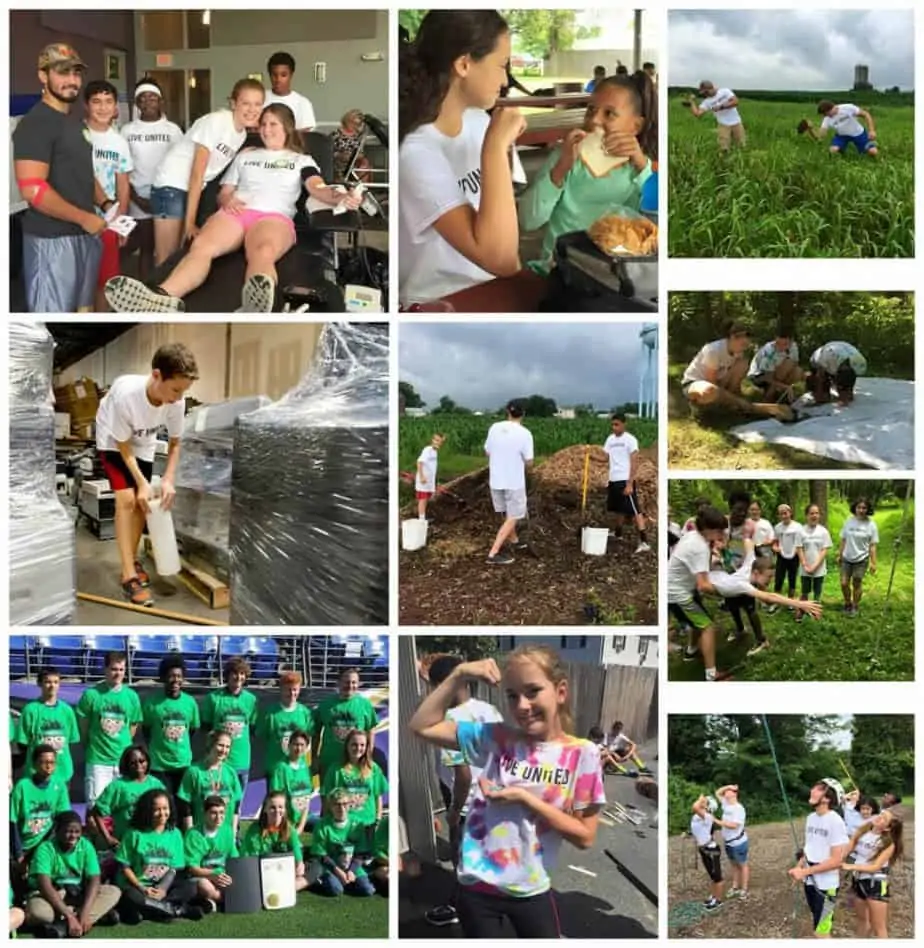 "Summer Serve is a United Way program that provides local youth ages 12-17 with the opportunity to spend their summer volunteering, developing leadership skills, and making friendships that last a lifetime.
This six-week program, divided into three separate two-week sessions, is designed to help young people awaken their inner leader, build their teamwork skills and meet like-minded peers while creating positive change in their community.
Summer Serve participants learn about different areas of need in Frederick County through hands-on experience while working on service projects at various local nonprofits.
They will experience a team-based environment that will present them with challenges and opportunities to gain a valuable combination of knowledge, skills, values and motivation to make a difference in the lives of our neighbors.
Leadership Week takes place at the end of the summer, and all registered Summer Serve participants are eligible to apply.
This optional week gives participants an opportunity to further expand upon their ability to work well with others and learn how they can serve as a catalyst for positive change in our community."
Frederick, MD
Ages 13 to 17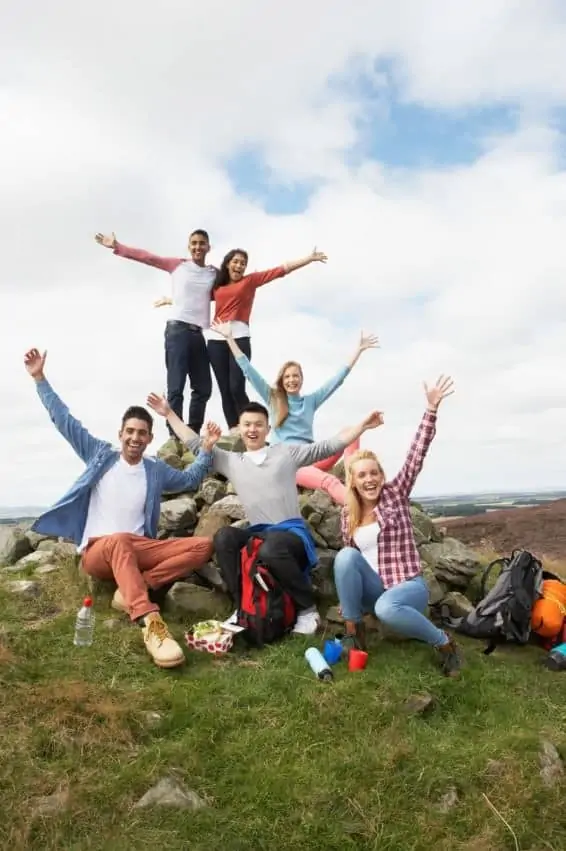 Summer camps throughout Frederick County for teens.
Frederick, MD
Ages 12 to 16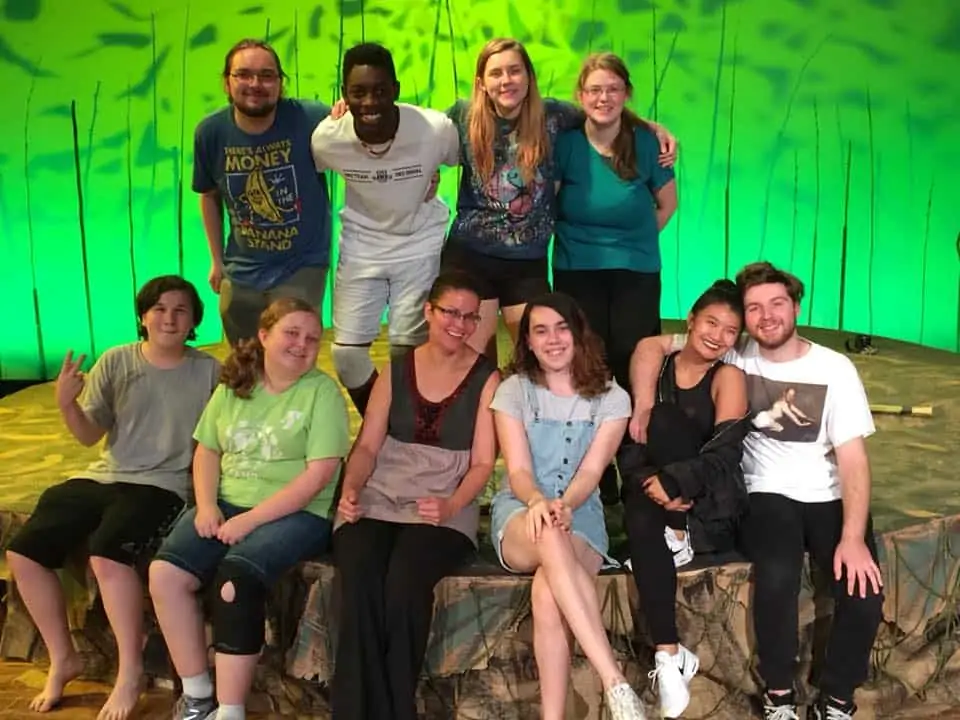 Two-week sessions on Musical Theatre, Performance, Improv, and Theatre Tech/Design.

Mercersburg, PA
Ages 12 to 15
"Don't miss this new week long overnight experience!
Campers ages 12-15 stay in our dorm style houses unique to Whitetail.
They learn to live cooperatively together and share in all the experiences of being away from home.
Campers will even test their skills at cooking over an open campfire.
Each day is packed with new activities ranging from tubing on Antietam Creek to hiking the Tuscarora Trail.
Participants will also have the opportunity to try out high ropes and enjoy paddle boards on our reservoir.
After a day full of activity, campers return to Whitetail for personal time and enjoy unwinding with evening campfire activities.
Our goal is to have campers form friendships that last a lifetime and create an unforgettable experience so they return again and again!"
Middletown, MD
Ages 13 to 18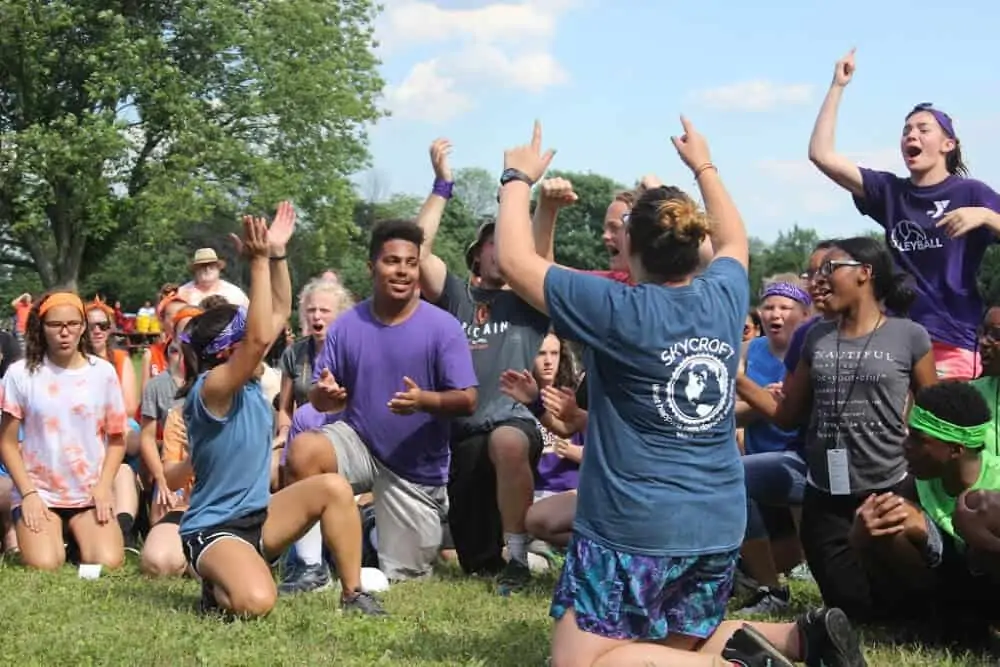 "Join us for our summer camp for students who have completed grades 6-12.
reCHARGE is designed to strengthen your youth group through Mission Opportunities, Bible Study, Team Recreation, Worship and Fellowship.
Our intentional and purposeful activities and events point every student and adult to the Gospel of Christ and their position in the Kingdom.
Our schedule is intensive, fun and focused on challenging youth pastors and their students to grow in Christ.
We offer leadership training for both students and adults that is designed to help the youth group in their vision and ministry.
Expect to be challenged, encounter God in a new way, and to leave camp changed!"
Frederick, MD
Ages 13 to 18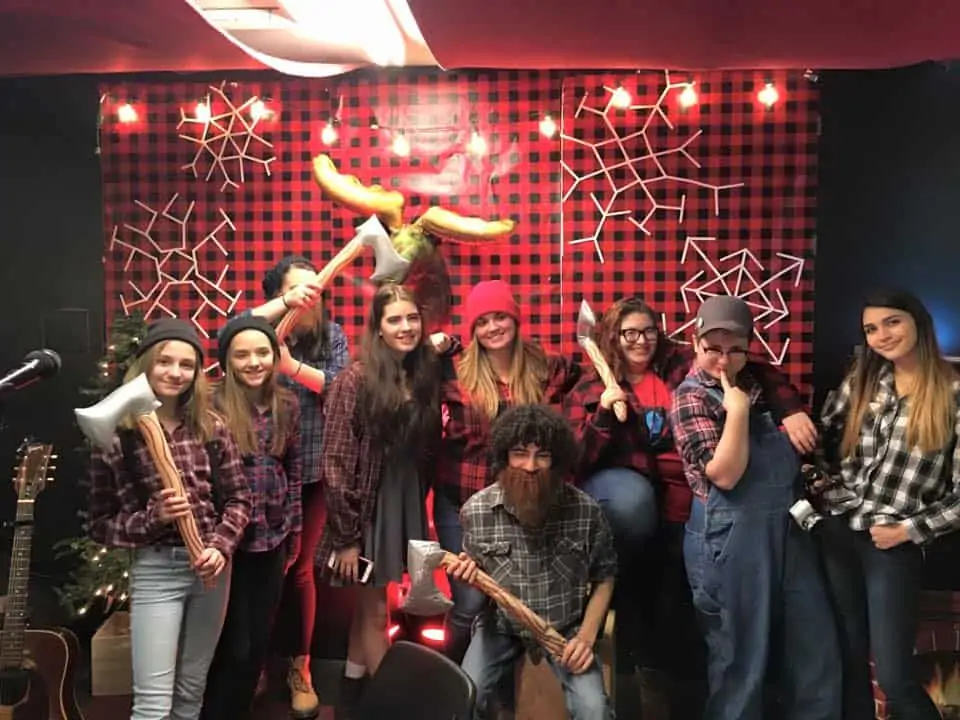 Frederick Rock School offers summer camps specializing in Rock Band, Acoustic, and Songwriting.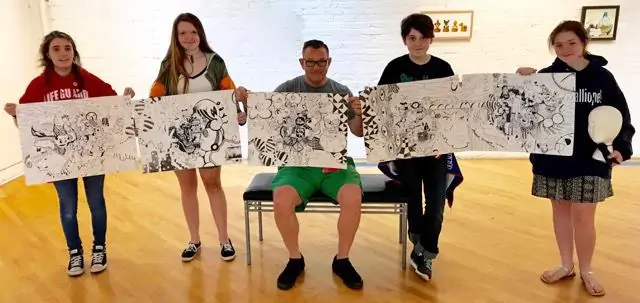 Frederick, Md
Ages 11 to 14
"This year, the Delaplaine is pulling out all the stops and offering EIGHT weeks of summer art camps for kids and teens!
There are 32 camps tailored for ages 6-10 and ages 11-14.
There are two sessions each week: morning (10 am-12 pm) and afternoon (1-3 pm).
For campers who attend both sessions, a monitored lunch room is available at no charge.
For the convenience of busy parents, before and after camp care is available.
The Delaplaine summer art camps program is state certified and meets all security and safety requirements.
Get creative and fun fun this summer at the Delaplaine!
Our camps run the gamut—pinata making, intro to fashion design, architecture, weaving, nature sketching, abstract painting, visual journaling, pet portraits, ceramics, upcycling (sewing), zines, etc."
As you can see, there are several summer camp options for our teenagers.
Although they're not little kids anymore, they still need some structure in their lives, even over the summer months.
Furthermore, structured FUN with their peers will be an experience they'll never forget!
Finally, I gotta ask: Did you go to summer camp as a teen?
Tell us about your experience!
Lastly, for a list of more fun and FREE things you can do this summer, go to:
Free Things to Do in Frederick Md During the Summer
and
Above all, here's to everyone having a fantastic summer!