Ahhhh Summer!!! No more nagging your kids to do their homework, no more "hurry up, hurry up, we gotta go NOW" every morning! No more "mom – I need poster board tonight for a project that I have had a month to do!"
Yesssss! The hazy, lazy days of Summer. Not a care in the world. Our biggest decision is whether we want peach or melon flavored Rita's Italian Ice!
IF ONLY that were the case! Nope – chances are, it's more like "mom – what do you mean you want me to go outside? I've got hours of video games to play!", "I am SO bored!", "I can't believe it's FINALLY Summer break and you want me to do chores?".
So – you've got two options – either hide under the covers until the end of August, or be proactive and come up with ideas for your Summer Bucket List!
I just LOVE the Summer Bucket List idea! What a cool way of looking at your Summer!
Bucket List: "noun , informal. a list of things a person wants to achieve or experience, as before reaching a certain age or dying" – Dictionary.com.
Ok, ok, let's not get morbid here. Think of the Summer Bucket List as a list of things you and your kids/family want to do before Summer is over! Much better.
Last summer, I sat my two kids down (one was 12 years old and one was 14 years old at the time), and I asked them (they are boys) what they would like to put on our Summer Bucket List! I thought I was so clever and that they would jump at the opportunity to contribute ideas for what we were going to do this Summer.
Well, they both proceeded to laugh hysterically at me. "What, are we 5?", asked my 14 year old.
Damn! I knew I had to shift gears quickly or I'd lose their "interest".
SO, I did what every desperate mom would do in this situation…… I threatened them with a Summer full of camps with people they don't know, and chores galore!
AND this Frederick Mom's Summer Bucket List was born!
There are a TON of activities to do in the Frederick, Maryland area and the areas around Frederick. So, keep in mind, this post really only scratches the surface. The following ideas are what my family will pick and choose from this summer:
Swimming! My sister Pam has a pool membership at Braddock Heights Pool, and my good friend has a membership at the pool in Kingsbrook. So, we plan on having our share of pool time this summer!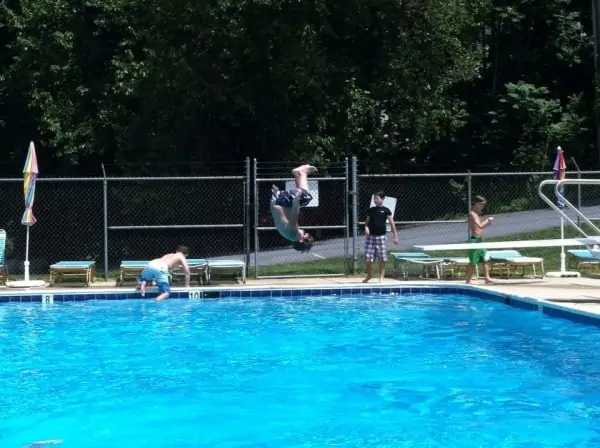 Water Park! I hear there is a water park in Leesburg, VA (AV Symington Aquatic Center), which is only about a half hour or so away from Frederick. So, we plan on checking that out! There is also Cascade Lake in Carroll County which we have gone to a few times and the kids loved it!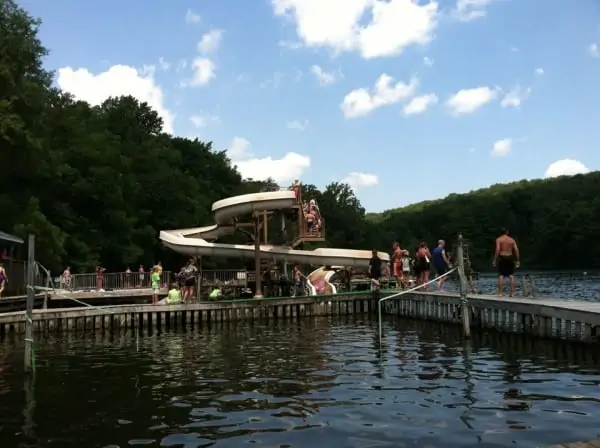 Tubing! We live only about 25 minutes from Harpers Ferry, WV – the home of River Riders. This place offers every water adventure you can think of on the Shenandoah and Potomac rivers! They also have other adventure activities such as zip lining and mountain biking, etc. We have never experienced their adventures, but I have heard good things!
New York City! Hey – it's only, what, 4 hours from Frederick? So much to see, people! We have been to New York City one time, about two years ago, and my kids couldn't get enough of it. My husband would love to take the kids to Cooperstown, NY where the Baseball Hall of Fame is!
Amish Country – again – not so far from Frederick! I would LOVE to somehow get a "taste" of Amish life and not just the tourist trap experience. I'll pass on the Amish Mafia experience though! I found a Bed and Breakfast online called Verdant View Farm that looks like it would fit the bill for what I'm looking for!
Zip Lining! This could be combined with the River Riders idea above, or there is a place in Olney, MD called Adventure Park at Sandy Spring that looks really cool too! We have done Go Ape twice, so we would want to try a different place AND there is a good one up in Deep Creek Lake (more on that in a future post!).
Go to an amusement park like Hershey Park, King's Dominion, Busch Gardens or even Adventure Park USA in New Market, MD!
Day trip to DC! "We're going to DC boys!" Whenever Pam and I take our boys down to DC, we always say that – we always have a blast. I'd love to take the kids to the Holocaust Museum – yeah, I know, not the most uplifting idea but they have both learned about this terrible time in history, and I think it would be so interesting for them, and me!
Plain ole DIY projects! My oldest loves to create, so we will be pinning some wood-working ideas on Pinterest (anybody want a picnic table?) and give it a go!
Camping! Whether you camp in your own backyard or discover one/some of the many campgrounds in this area, your kids will be ecstatic! There's just something about the smell of a campfire and the coziness of sleeping outside (or even in a camper) that brings families together!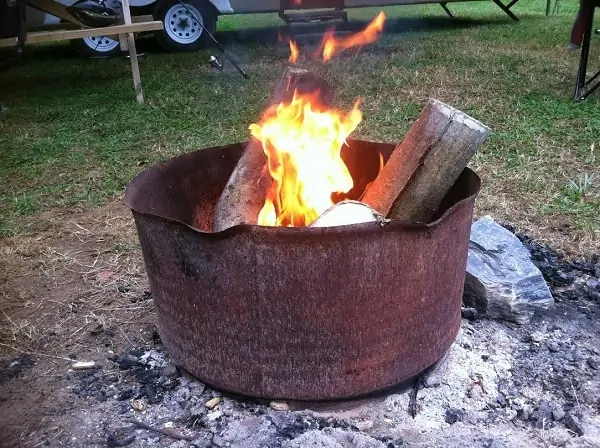 Drive-In Movies! What a fun, different experience it must be to go see a movie at a drive-in! I've never done it, and my kids haven't either! Here's a site that lists a few in the area – DriveInMovie.com.
Frederick Keys game! There really is nothing like going to a local baseball game in the Summer-time! Go to the Frederick Keys site for all of the information on their schedule, special events and pricing!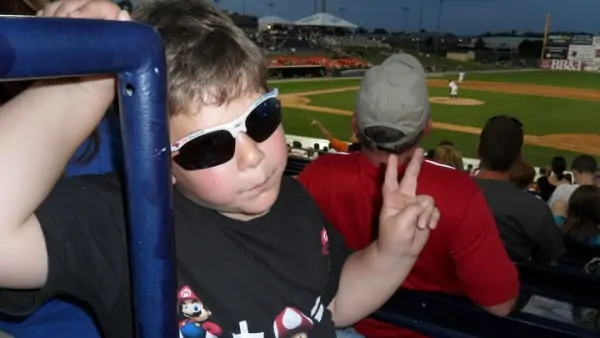 National Harbor! National Harbor is chock full of fun, exciting experiences! My kids and I visited last summer and rode the HUGE Capital Wheel! Lots of shopping, restaurants, hotels, waterfront, events – oh my!
So, there are some ideas that my family came up with (yeah, ok, I came up with them – but they're going to have fun, darn it!) to put on our Summer Bucket List for 2014!
The funny thing is – most of these ideas are outside of Frederick! There are a TON of things to do in Frederick too – so, come back to our blog often for our weekly "Free Frederick, MD Activities This Weekend" posts!
So, get out there and have fun this summer! Oh! While you're at it, check out Pinterest.com for ideas – just put in the search "Summer Bucket List". You'll find a bunch of ideas you can keep your kids busy with :).
And for even more great summer activity inspiration, be sure to visit our Free Things to Do in Frederick, Md During the Summer post!
SO! What's on YOUR Summer Bucket List?