When you're coming up with a Frederick Md Summer Bucket List, it's got to be a quick and easy guide that will lead you to the best experiences possible!
Because, no matter if you were born and raised in Frederick or you're a first time visitor passing through, our town has SO much to offer!
Whether you're looking for that small-town charm, a shopper's paradise, or a walk back in history, Frederick has it all!
Summer Family Fun in Frederick Md
First, before you look at our Frederick Md Summer Bucket List, Groupon and Living Social always offer specials and deals in Frederick.
Clearly, the great thing about these sites is that you can find deals on excursions that you might never have thought to do until now!
Also, while you're out and about, you gotta eat, so go to Restaurant.com to find the best deals on this amazing foodie town!
And if you're visiting overnight, go to Trip Advisor to find the best rates on local hotels in Frederick Md.
Now, back to the ultimate Frederick Md Summer Bucket List!
1. Stop at the Frederick Visitor Center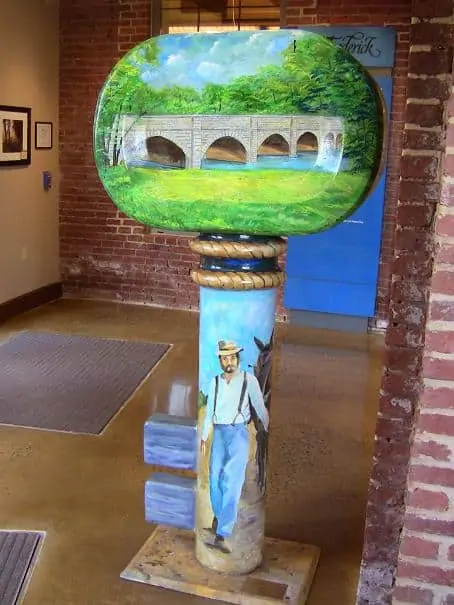 Absolutely, your first stop should be the Frederick Visitor Center.
Here, you'll find a ton of materials on the rich history of Frederick as well as notable places to see.
Without a doubt, the Visitor Center offers an unlimited amount of information on summer fun all over the county!
Whether you're looking for a driving tour of the covered bridges or a walking tour of Downtown Frederick, the Visitor Center is where you'll get this information.
2. Visit the Civil War Battlefields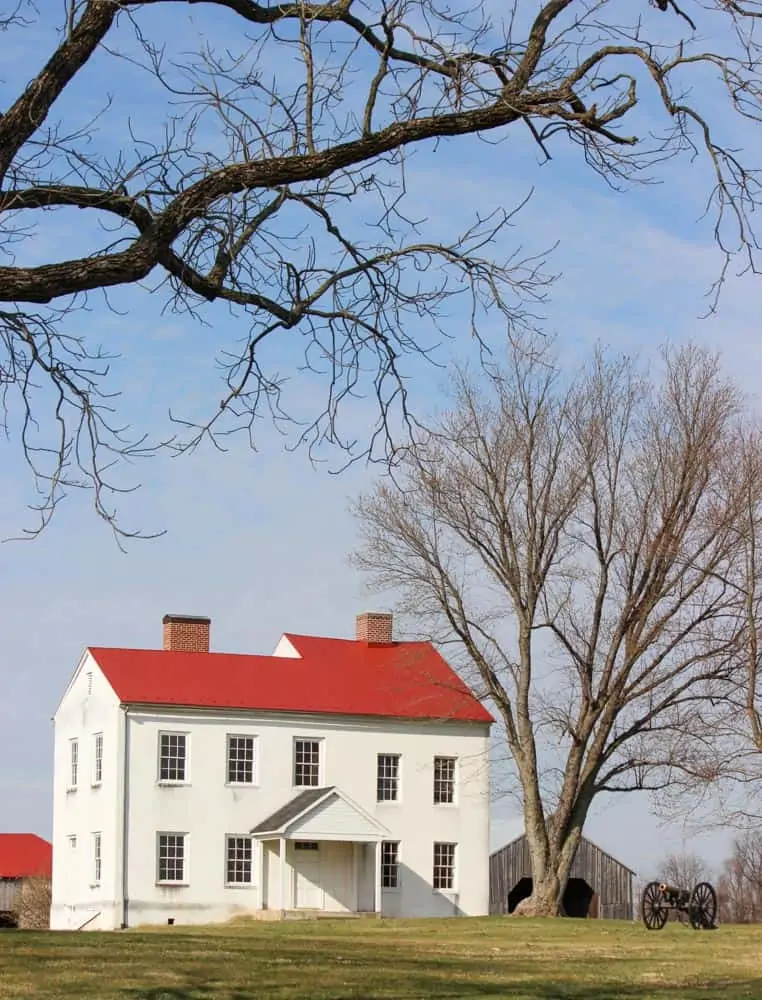 If you're a history buff, bring the whole family to visit Monocacy National Battlefield.
Particularly, during the summer of 1864, this American Civil War Battle of Monocacy goes down in history as the battle that saved Washington DC.
As well as that, Monocacy National Battlefield has 1,647 acres rolling hills, historic buildings, with a Monocacy River backdrop.
Pictured above is part of the battlefield, Best Farm, a former 748 acre plantation.
Another Civil War battlefield in Frederick County is the South Mountain State Battlefield.
3. Take Fun Pictures at the Many Murals of Frederick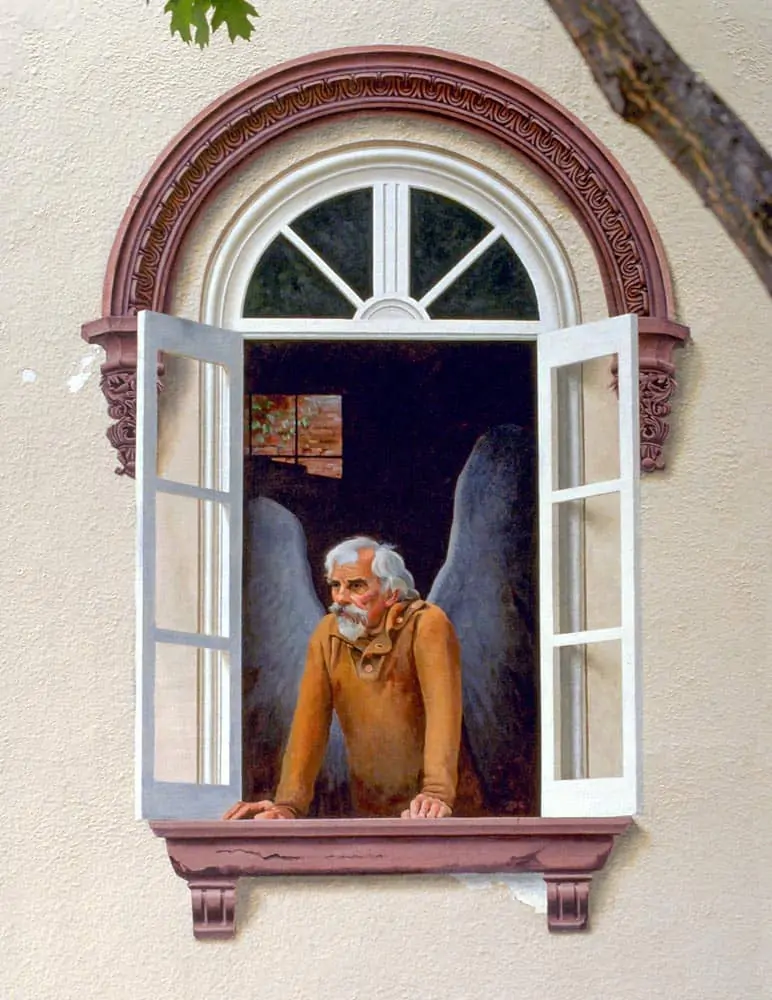 Because Frederick has so many of them, I decided to write a blog post on the murals in Frederick Md.
And they're not just in the historic district of Downtown Frederick either!
Although Downtown Frederick probably has the highest number of murals, like the iconic Community Bridge Mural over Carroll Creek, there are many others throughout the county.
4. Include Libraries on Your Frederick Md Summer Bucket List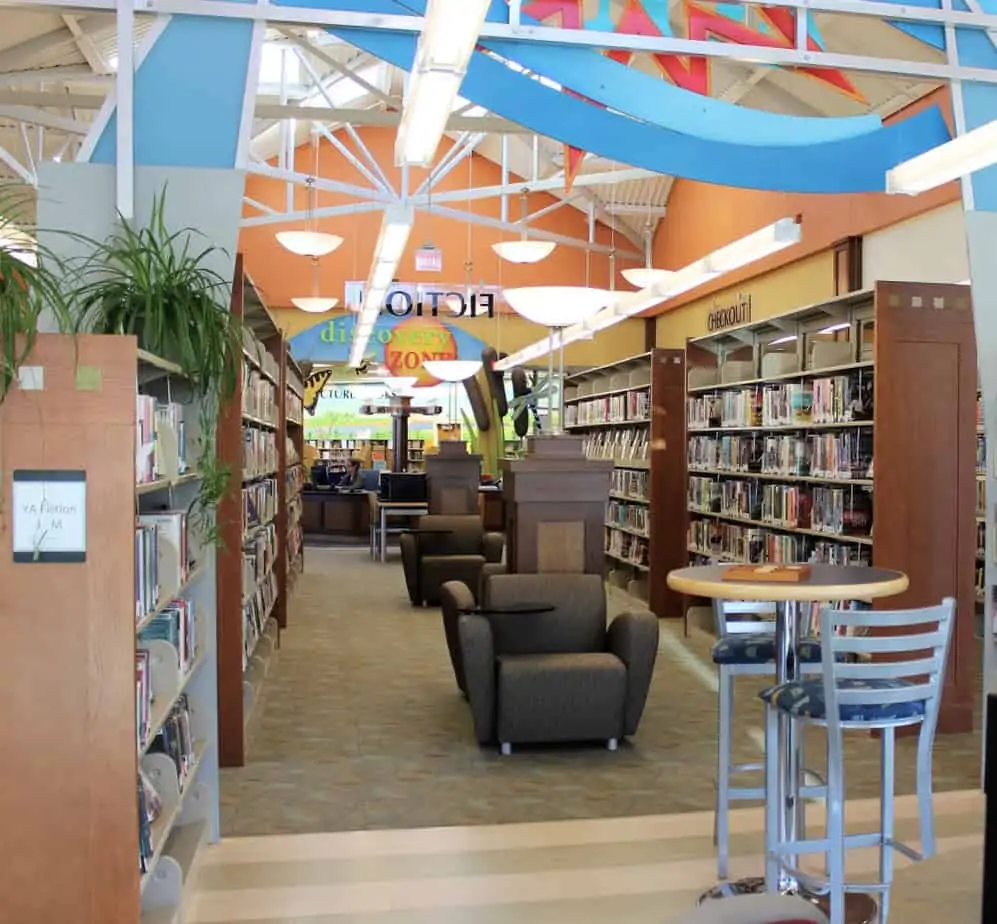 Overall, Frederick County currently has a total of 9 libraries.
C. Burr Artz
Brunswick Branch
Emmitsburg Branch
Middletown Branch
Edward F. Fry Memorial Library at Point of Rocks
Thurmont Regional
Urbana Regional
Walkersville Branch
Myersville Community Library
Definitely, the libraries are a great place to start when looking for some summer fun in Frederick Md.
Every library offers SO many fun summer programs.
For instance, FCPL offers:
Story Times
Playgroups
Clubs
Classes
5. Spend a Day in Historic Downtown Frederick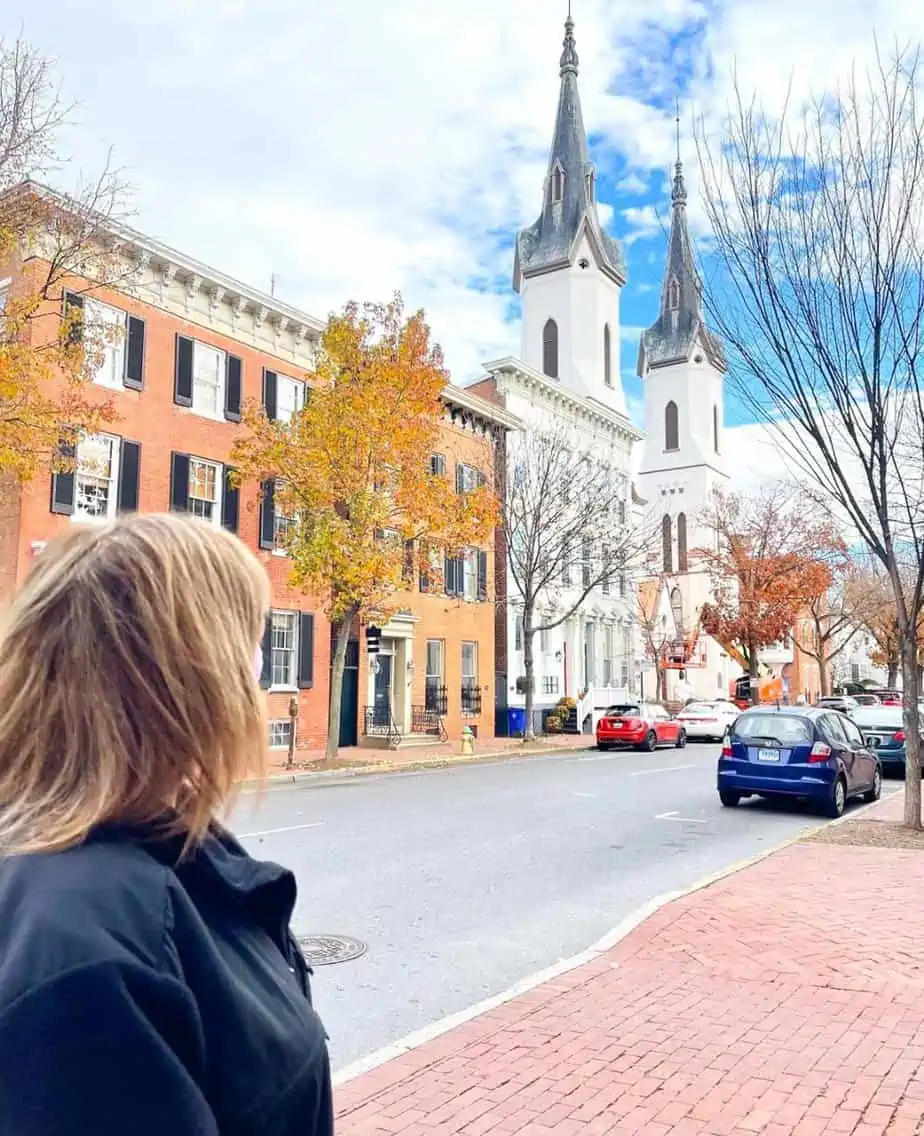 Besides all of the wonderfully unique specialty shops, historic buildings and the best restaurants in Downtown Frederick, there are also several special events to enjoy, such as:
Summer Concert Series – Free Live Music at Baker Park's Bandshell

Every Sunday during the months of June, July, and August, bring your outdoor picnic blanket, your comfy chair, and some snacks and beverages packed in (one of my faves) the SCOUT cooler bag, and head on over to Baker Park's Bandshell for some great FREE live music.

Summerfest Family Theatre is FREE in the mornings for the kiddos.
Frederick's 4th, the biggest 4th of July fireworks event in Frederick, Md.
First Saturday in Downtown Frederick is super popular!
Alive @ Five every Thursday from May through September, Downtown Frederick is abuzz with an outdoor happy hour and live music at Carroll Creek (only $5)
6. Take Advantage of the Public & State Parks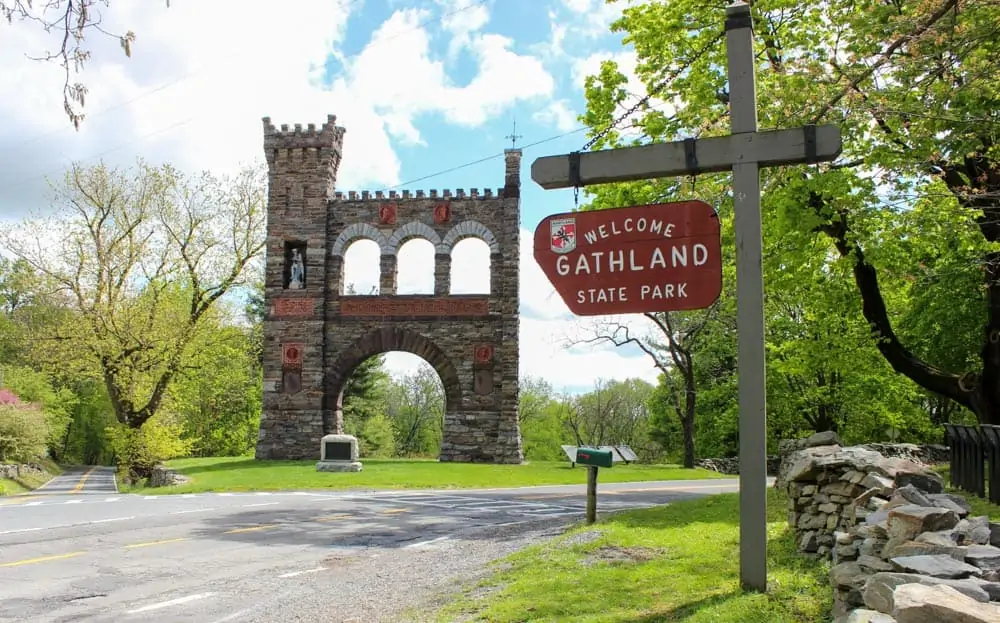 More things to do in Frederick, Md during the summer includes getting lots of outdoor recreation!
Unquestionably, we are SO lucky to have SO many outdoor options here in Frederick offering:
Walking trails (including the Appalachian Trail)
Playgrounds
Dog parks
Picnic areas
Bike Paths
Lots of photo opportunities
For example, one option is to take a trip out to Gathland State Park.
But, before you go, read up on Exploring Burkittsville, MD.
Parks in Frederick County Maryland
And here's a HUGE list of more FREE & low cost parks in Frederick County (check with each state park to confirm whether or not entry is free OR $3 per car or person):
Baker Park
Middletown Park
Carroll Creek Park
Catoctin Mountains National Park
Gambrill State Park – A Civilian Conservation Corps Camp of the 1930's was located here.
Greenbrier State Park
C&O Canal Visitor Center
Catoctin Aqueduct
Creagerstown Park
Devilbiss Bridge Park
Green Hill Park
Jug Bridge Monument Park
Kemptown Park
Libertytown Park
Memorial Park
Old National Pike Park
Pinecliff Park
Point of Rocks Park
Urbana Community Park
Utica District Park
Wiles Branch Park
Washington Monument State Park
Remsburg Park
Middletown Memorial Park
With all these parks available to us, it makes sense to keep a nice, big outdoor picnic blanket, a couple of folding chairs, and a folding, collapsible picnic insulated bag stowed in the trunk of your car.
Indeed, you never know when you'll want to drop everything on a gorgeous summer day and visit one of Frederick County's parks!
In addition, I put together a great resource on state parks with beaches located in Frederick County as well as the surrounding area within one and a half hours away.
7. No Frederick Md Summer Bucket List is Complete Without Scenic Drives
Frederick County has several scenic, historic byways you can enjoy by car or by bicycle.
For instance, take a driving tour of Frederick County's hidden treasure, The Covered Bridges of Frederick.
Absolutely, this historic area affords several nice, scenic rides and gorgeous reminders of days gone by.
Other scenic byways are:
8. Visit Frederick's Breweries
Because Frederick County has SO many breweries (last I counted there are 17), I had to put together a post with any and all information you need before visiting.
Therefore, check out the Best Breweries in Frederick: Cure What Ales You and let me know which one (or two or three) is your favorite!
In addition, I enjoyed a fun tour and beer tasting at the one and only Flying Dog Brewery – Bloodline Fruit Punch IPA anyone?
9. Relish in the Beauty of Surreybrooke Gardens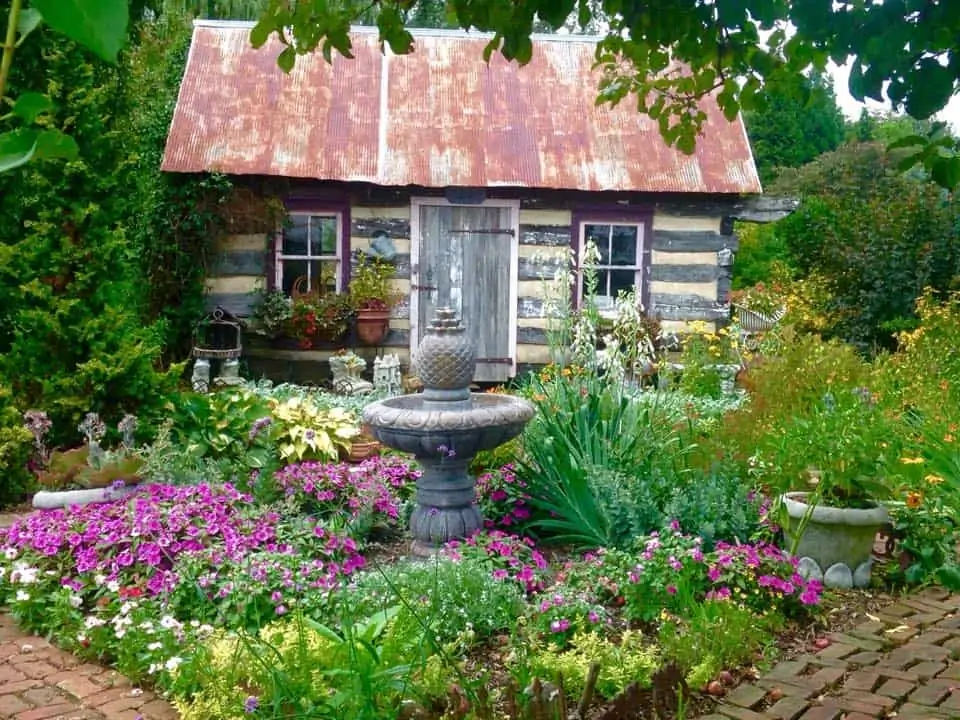 Surreybrooke Gardens is a garden center, but it's so much more than that!
With their historic gardens and outbuildings, you can stroll through the grounds and feel like you're frolicking back in time.
10. Have Fun at Frederick's Nature Centers
These nature centers are free to get into the buildings.
In addition, visitors can hike, fish, play in the creek, and even enjoy geocaching.
11. Catch a Movie in Frederick
It's always a great time to go to the movies, especially if the weather isn't cooperating, like on a rainy day.
Free Movie Nights

Offered once a month from June through October at the Carroll Creek Ampitheater!
Beer, wine, and snacks are available for purchase before and during the movies at Carroll Creek.

Regal Westview & IMAX

Really nice set of theaters located in the heart of Frederick.
Go to Fandango to buy your tickets online! It's way more convenient and you can waltz right into the theater to buy your popcorn without having to wait in line at the ticket box.
Join Westview's VIP+ Club and earn points to save money on future visits.
In addition, they offer $1 kid movies every Tuesday and Wednesday morning through their Summer Movie Express promo.
Be sure to check Westview's website for the latest promotions and deals.

Warehouse Cinemas

Frederick's newest movie theaters offering:

First-run films
Excellent food and drinks (including beer & cocktails)
Exceptional picture and sound
Heated leather recliner seating in every auditorium
Immersive SkyVUE™ technology
Movie-themed events
12. Your Frederick Md Summer Bucket List Must Include Our History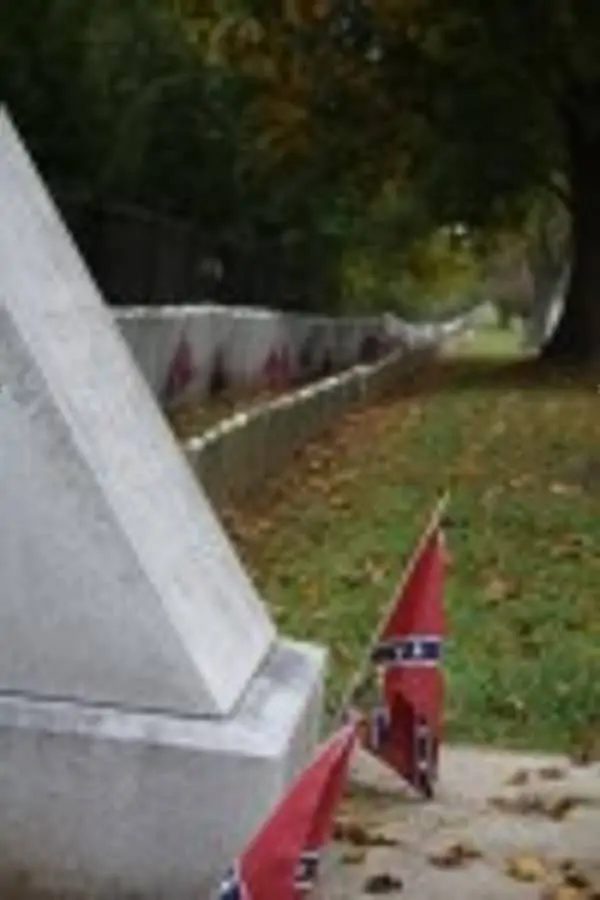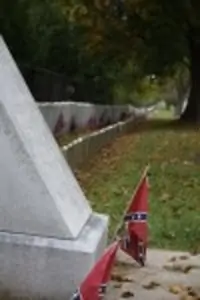 If you're a history buff, check out Mount Olivet Cemetery.
It's a gorgeous, very serene, historic cemetery where Francis Scott Key (he wrote the Start Spangled Banner!) and Thomas Johnson are buried.
However, before you go, read our post on Historic Mount Olivet Cemetery.
In addition, other historic sites & museums (like the popular Civil War Museum) in Frederick County include:
Historical Society of Frederick County
National Shrine of St. Elizabeth Ann Seton.
National Museum of Civil War Medicine (Sister museum to the Red Cross Founder Clara Barton Museum in Washington, DC) Groupon always has deals.
Rose Hill Manor Park & Museums
Brunswick Heritage Museum
Frederick County Fire & Rescue Museum
Middletown Valley Historical Society Museum
Schifferstadt Architectural Museum
Roger B. Taney House
Roads and Rails Museum
Catoctin Iron Furnace
The Original Playhouse Children's Museum
Hessian Barracks – historical landmark located on South Market Street
13. Attend The Great Frederick Fair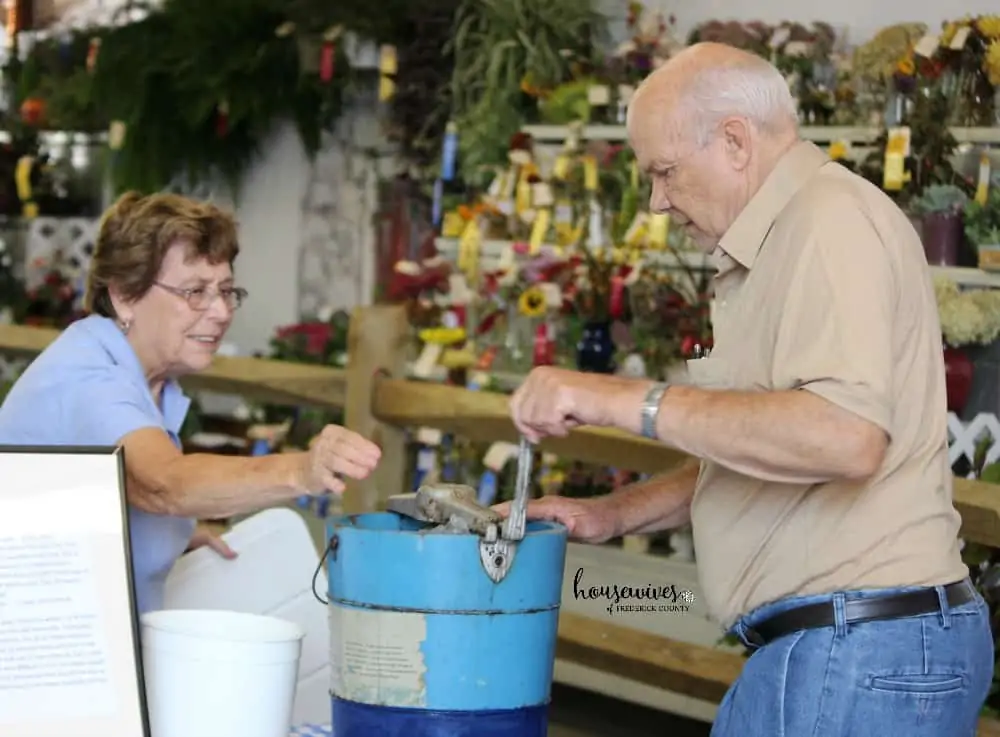 Each year toward the end of Summer, the Frederick Fairgrounds come to life with:
Rides
Farm animals
Competitions
Demonstrations
Tractors
Cool cars
Races
Food
Grandstand events
Read all about it in my post Frederick County Fair: 10 Reasons to Visit.
14. Frederick Md Summer Bucket List = Carnivals!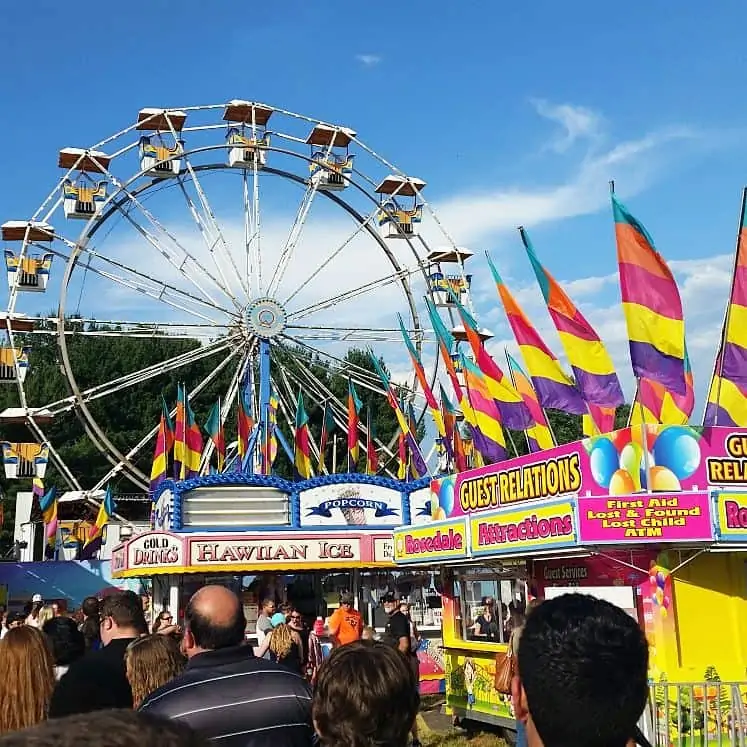 Summer equals carnivals!
Trust me, bring a sackpack for the stuffed animals and prizes you'll win at the carnival!
Clearly, you'll want to stay hands-free for riding the rides and walking around.
Moreover, here's a great list of local Frederick County carnivals:
Mother Seton School Carnival
The Great Boonsboro Rescue Co. Carnival
Union Bridge Fire Co. Carnival
New Windsor Fire & Hose Co. Carnival
Mount Airy Community Carnival
Carroll Manor Fire Co. Carnival
Taneytown Volunteer Fire Co. Carnival
Sykesville Freedom Fire Co. Carnival
Harney Volunteer Fire Co. Carnival
Walkersville Volunteer Fire Co. Carnival
Manchester Fire Co. Carnival
Middletown Volunteer Fire Co. Carnival
Guardian Hose Co. Carnival
Winfield Community Volunteer Fire Dept. Carnival
Burkittsville Ruritan Club Carnival
Urbana Volunteer Fire & Rescue Co. Carnival
Reese Fire Co. Carnival
Mt. Airy Volunteer Fire Co. Carnival
Jefferson Ruritan Club Carnival
Smithsburg Community Volunteer Fire Co. Carnival
Rocky Ridge Volunteer Fire Co. Carnival
Libertytown Volunteer Fire Co. Carnival
15. Cool Off At Swimming Pools in Frederick County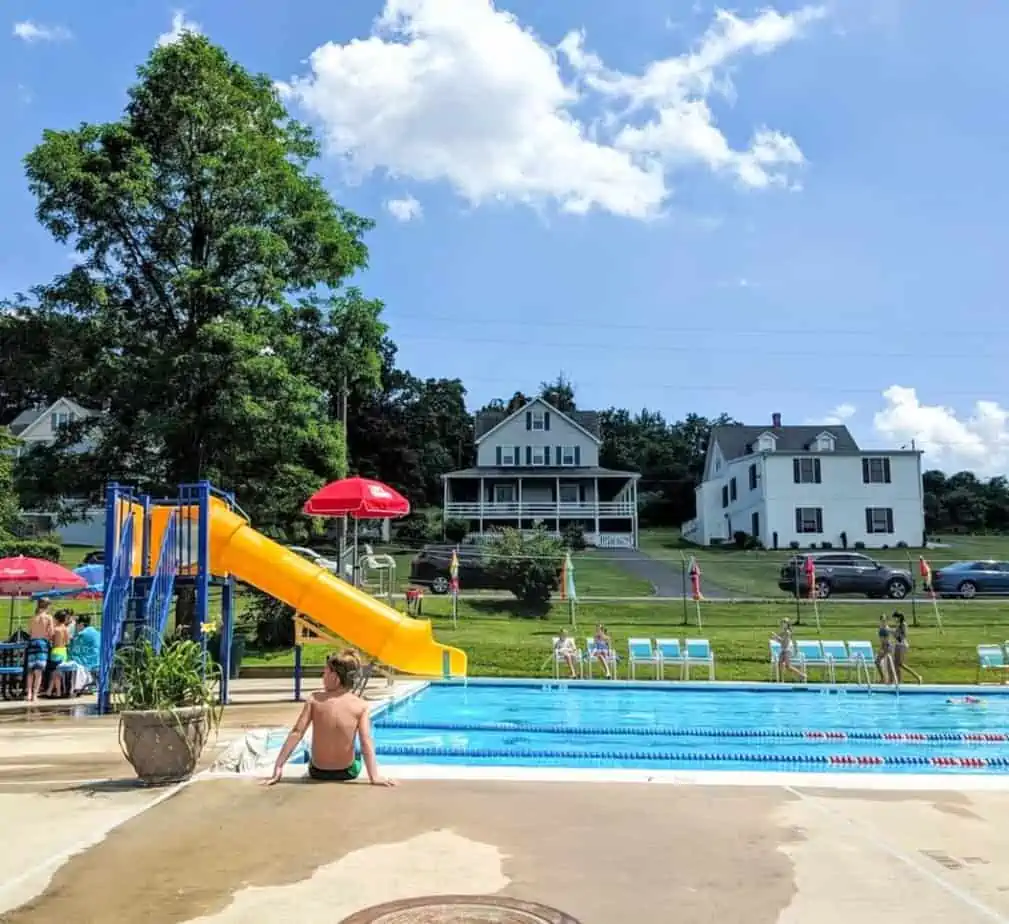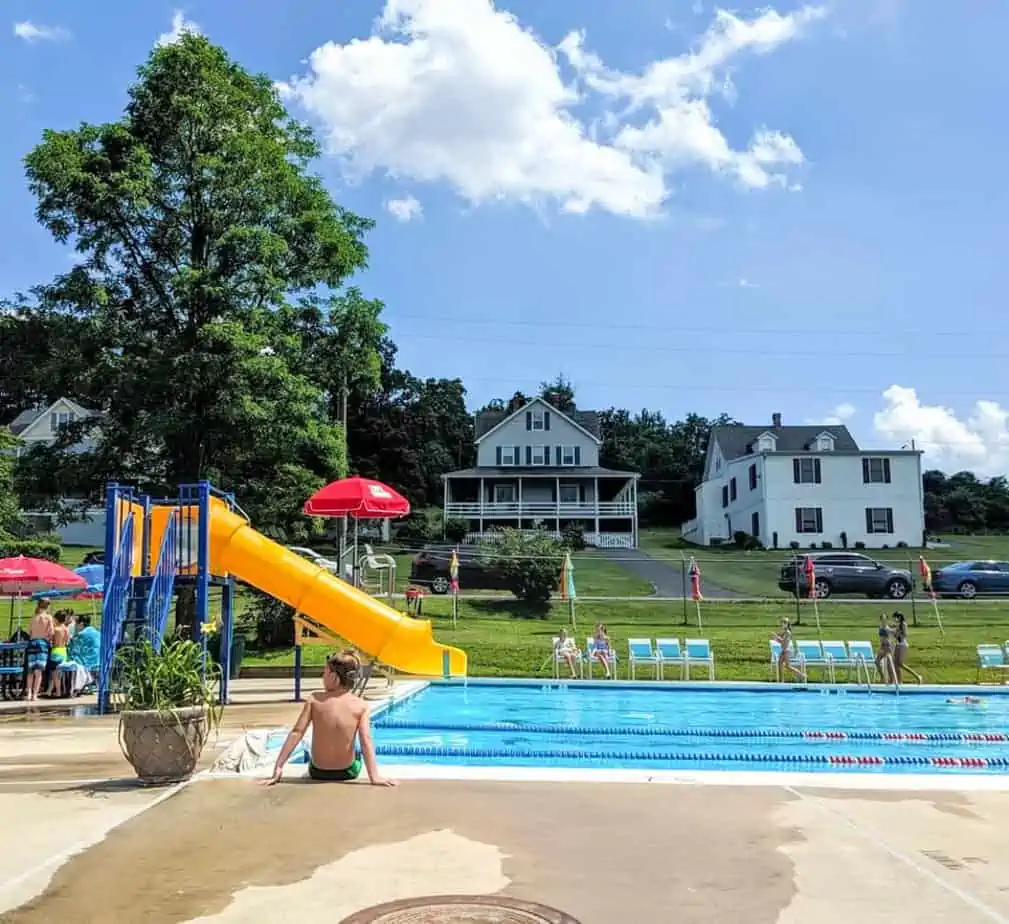 Staying local for the summer can save you thousands of dollars in vacation costs.
Therefore, why not use some of that money and join one of the several pools in Frederick County?
Here's a list of Frederick County Swimming Pools:
Braddock Heights Pool – Membership Required
Edward P. Thomas Memorial Pool – Public
William R. Diggs Memorial Pool – Public
Brunswick Municipal Pool – Public
Just bring your beach bag, sunglasses, your drink of choice, and a beach towel and you're set for the day!
Life is good!
16. Pick Up Fresh Veggies, Fruits & More at Farmers Markets
For all the foodies in Frederick, you won't have a hard time locating a farmer's market almost every day of the week during the spring and summer months.
Read up on our Farmers Markets in Frederick County experience and you'll find a printable list there for all of the area's market dates, times, and locations.
Specifically, in Frederick County, you'll find:
Brunswick Main Street Farmers Market
Downtown Thursday Market
Emmitsburg Farmers Market
FSK Mall Farmers Market
Farmers Market at NCI-Frederick
Field Fresh Farmers Market
Frederick City Market
Frederick Farmers Market
Jefferson Farmers Market
Key City Food & Farm Market
Lake Linganore Farmers and Artisans Market
Middletown Farmers Market
Myersville Farmers Market
New Market Farmers Market
Thurmont Mainstreet Market
Urbana Library Market
Walkersville Community Farmers Market
YMCA of Frederick Market
Above all, be sure to bring your Farmer's Market Bag with you for all the goodies you'll be bringing home!
17. Take the Kids to Earth, Space, & Science Lab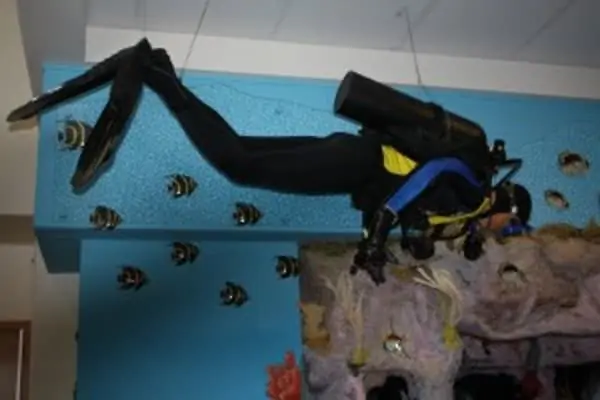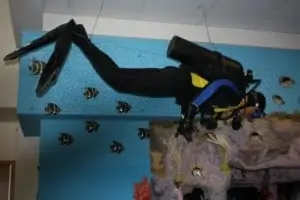 If you're looking for a fun, educational experience for the kiddos, we LOVE the Earth Space and Science Lab (ESSL).
Take a look at our trip to the ESSL to see all the things they have to offer.
In the past, Terri and I have taken our boys here and were super impressed with everything they had to offer.
Obviously a must-visit for children and adults alike.
18. Visit Sophie & Madigan's Playground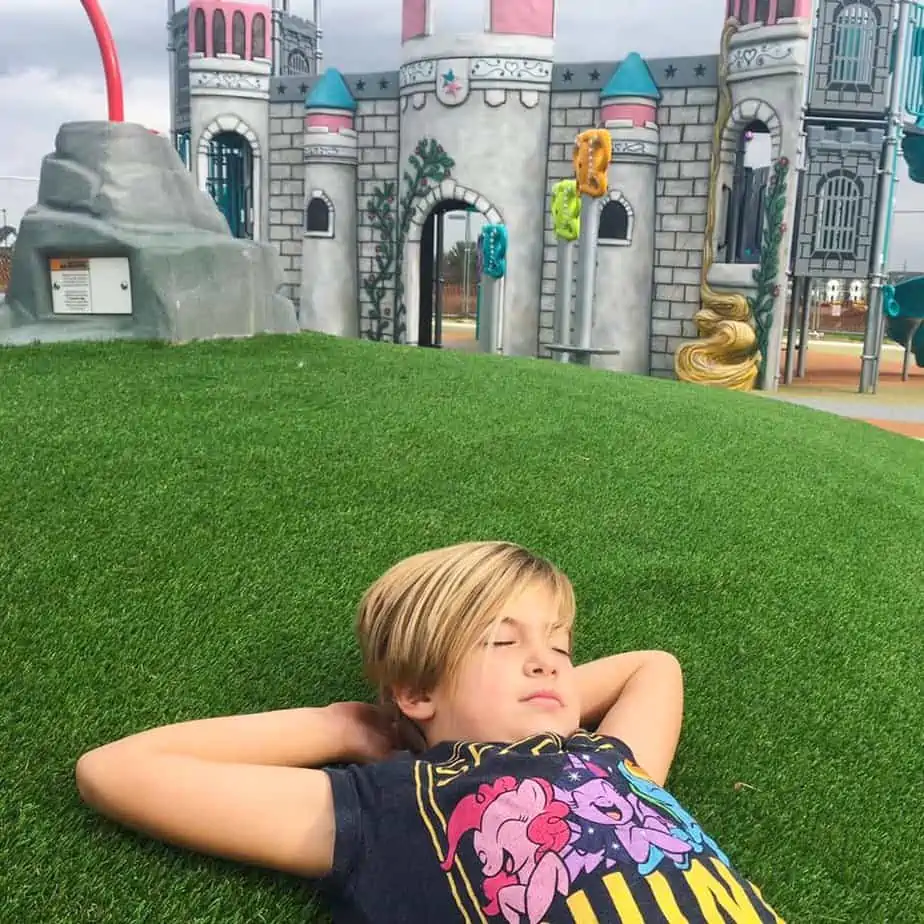 Sophie & Madigan's Playground
632 Contender Way
Frederick, Md
(240) 415-8875
The Lillard family of Myersville MD founded Sophie & Madigan's Playground after their beloved girls, Sophie & Madigan, were killed in a horrific house fire in January of 2013. They are continually working to honor the girls by creating opportunities, and an inclusive play space to for the community to come together to play learn and create life long memories in ways that reflect the girls loving spirits.
Go to their Sophie & Madigan's Playground Facebook page for all of their upcoming events.
19. Athletics in Frederick County
For some extra activity in your child's life and to sharpen their athletic skills, try out an athletic summer camp.
As an example, The Athlete Factory has a great reputation for teaching kids the fundamentals of baseball and softball, as well as improving their skills.
Additionally, more athletic summer camps in Frederick County include:

Also, here's a great post with a full list of Kids Sports Organizations in Frederick County.
20. Live Theatre in Frederick Md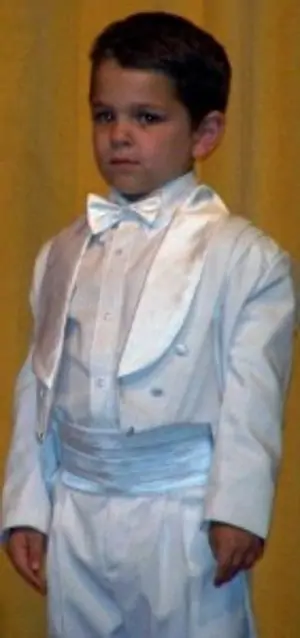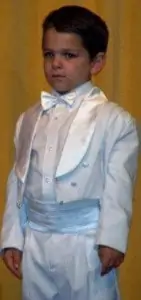 Terri's Live Theatre in Frederick County post is based on her son's experience growing up participating in the local theatre community.
Needless to say, Frederick has SO much to offer in the performing arts.
Here's a list of Frederick County Performing Arts Theatres:
Fredericktowne Players
Maryland Ensemble Theatre
Way Off Broadway Dinner Theatre
Thurmont Thespians
Act Too! Theatre Company
Valley Theatre
Maryland Shakespeare Festival
Other Voices Theatre
Weinberg Center for the Arts
New Spire Arts
Urbana Dance & Performing Arts Studio
Mid Maryland Performing Arts Center
Mt. Airy Performing Arts Center
Sky Stage
21. Wind Down at Frederick County Wineries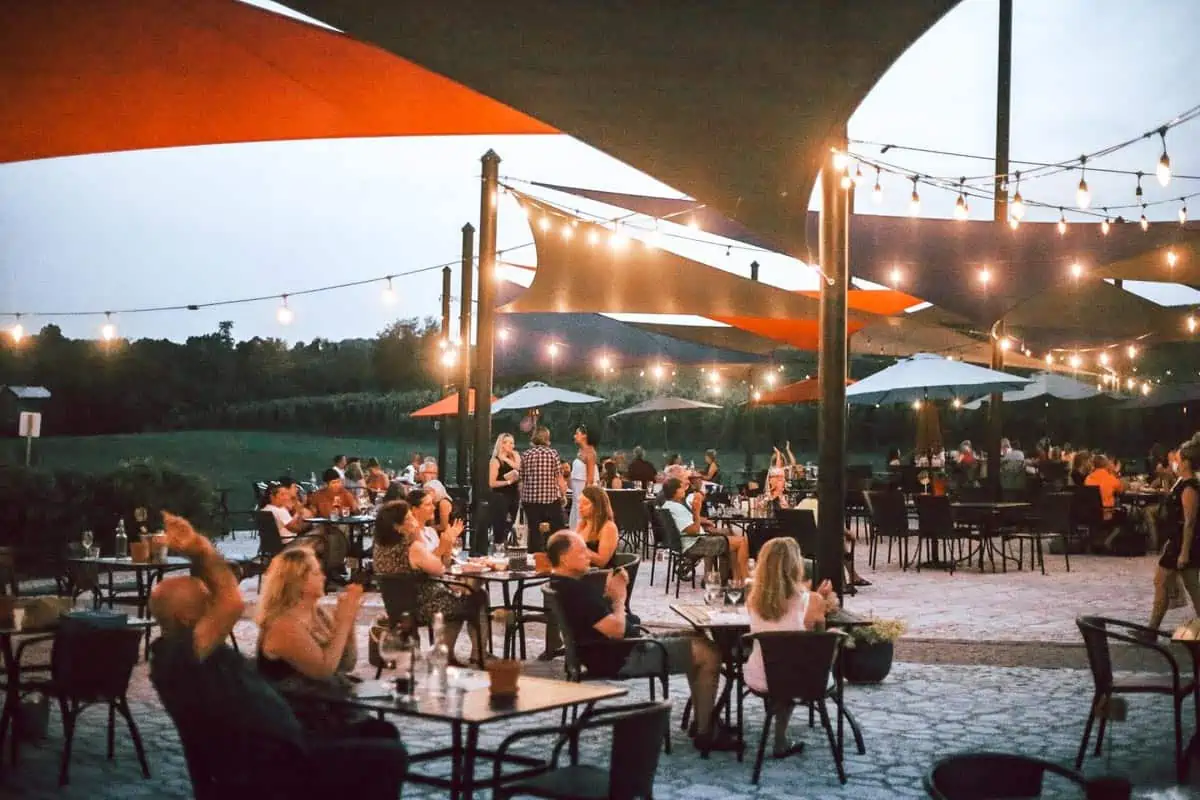 Whether you're looking for an intimate wine tasting or a day-long winery event with live music and food trucks, Frederick County has several amazing local wineries!
Read about our experience at Linganore Winecellars with What Happens at the Winery, Stays at the Winery.
But, before you leave the house for that first glass of wine, check Groupon for any current deals.
Also, for a list of ALL of the wineries in Frederick County, Maryland, like Elk Run Vineyards and Hidden Hills Farm, I've got the list!
AND, I've included what makes each and every winery unique and special.
22. Participate in Frederick County Summer Camps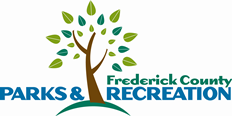 For kids of all ages, including adults, be sure to bookmark the Recreater.
Also, for the teens in your life, I've put together a great list of 14 of the Best Summer Camps for Teens in Frederick.
23. Visit the Frederick County Zoo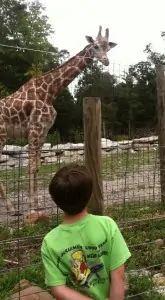 The Catoctin Wildlife Preserve & Zoo is located right here in Frederick County!
This zoo has so many interesting animals from all over the world, cool exhibits, and fun safari rides.
For more information, read our post, Catoctin Zoo: How to Have an Awesome Day Trip.
24. Attend a Frederick Keys Baseball Game
Obviously, you can't call it summer until you've attended a minor league baseball game right here in Frederick!
The Frederick Keys are a collegiate summer baseball team of the MLB Draft League.
Needless to say, you'll get that 'take me out to the ballgame' experience without having to leave town.
Go to their site for lots of great promotions like:
Giveaways
Kids Eat Free Mondays
FREE Fireworks nights
Select player autographs
Guaranteed Win Tuesdays
Senior Nights
Don't forget to bring your baseball glove to Nymeo Field at Harry Grove Stadium for that chance to catch a foul ball!
Also, Groupon always has deals on Frederick Keys Baseball games.
25. Your Frederick Md Summer Bucket List: Visit a Distillery
Frederick has an ever-growing list of amazing, small batch distilleries with not only delicious spirits made on site, but also cocktail bars and event space offerings!
To date, distilleries in Frederick include:
American Shochu Company
Fordham Lee Distillery
McClintock Distilling
Miscellaneous Distillery
Puerto Rico Distillery
Springfield Manor Winery, Distillery, & Brewery
Tenth Ward Distilling Co.
26. Eat at Frederick's Fabulous Restaurants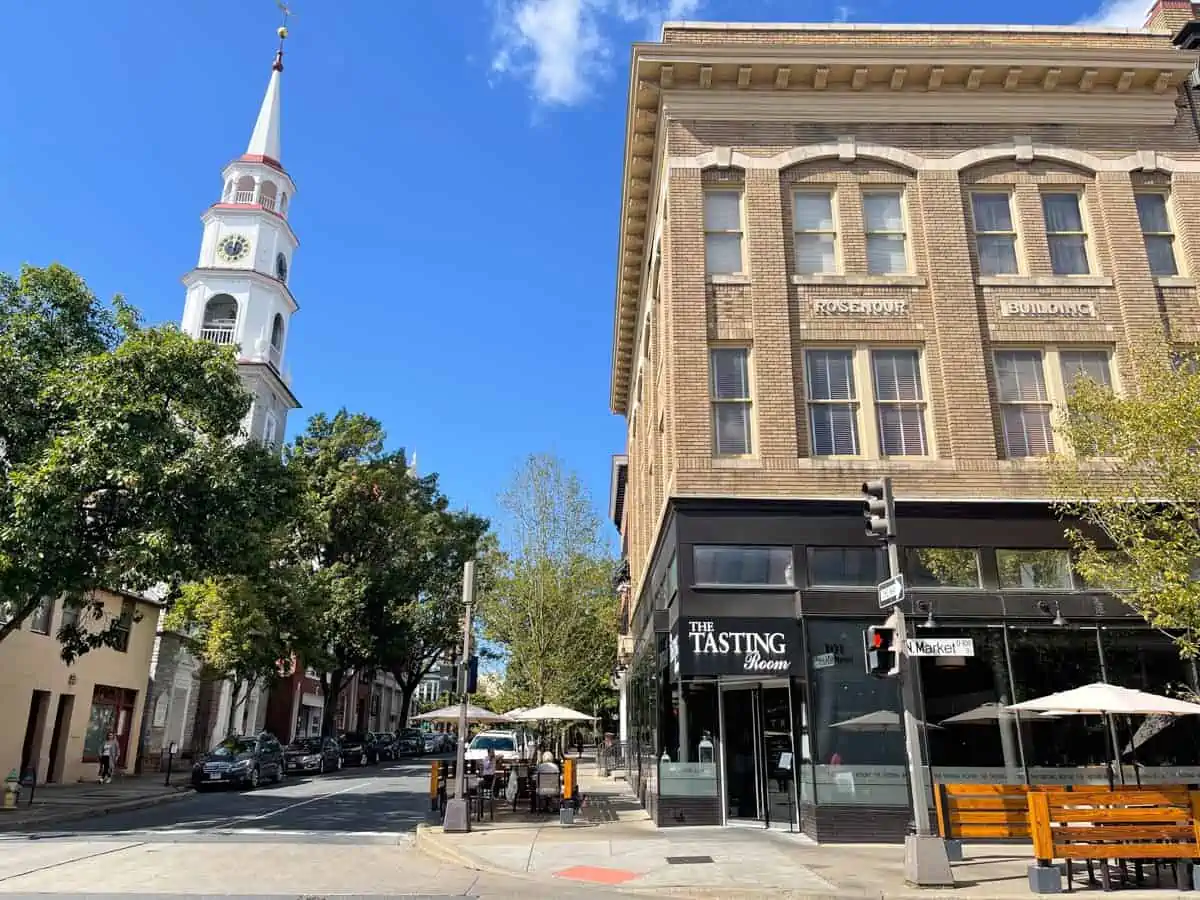 Whether you're looking for casual dining, fancy fare, or something in between, Frederick has it all!
After years and years of writing about the best eats that Frederick County has to offer, I finally put it all together in this post, Best Restaurants in Frederick.
There, you'll find links to the best restaurants in Frederick, categorized by cuisine.
Hint: The Tasting Room is a long-time local favorite!
27. Play A Round of Golf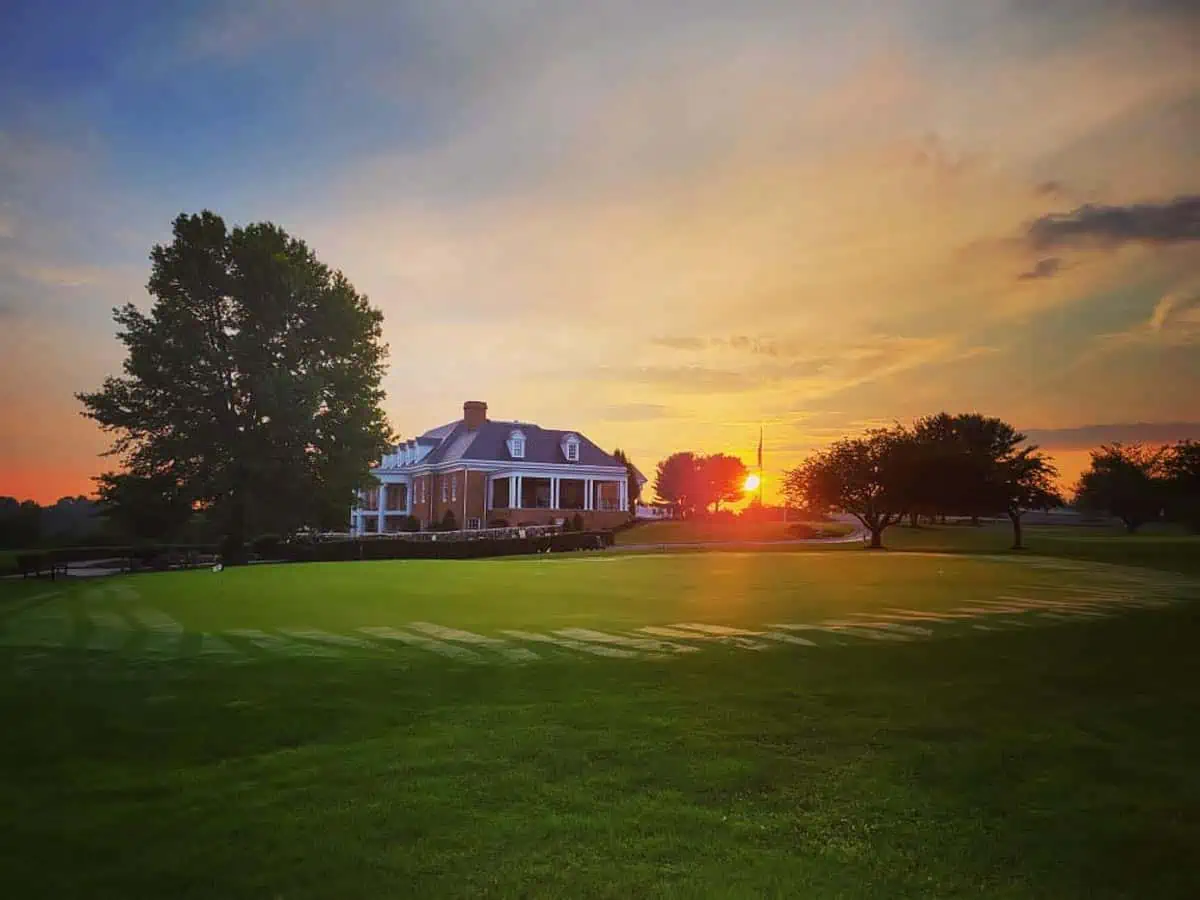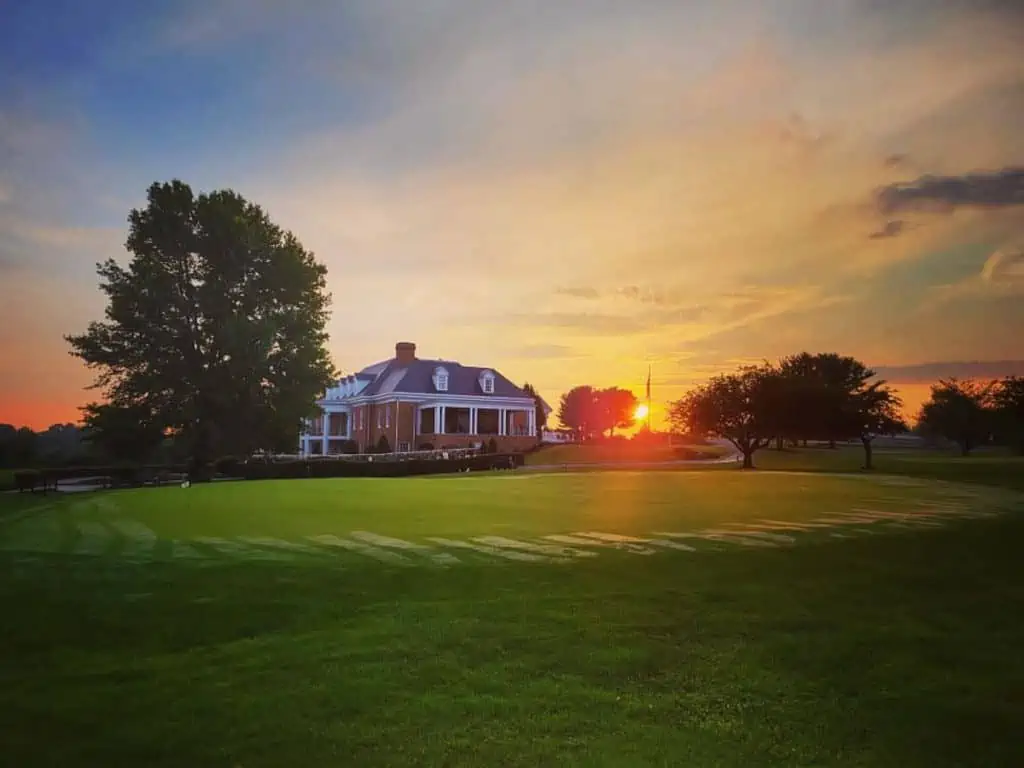 Frederick County has 10 gorgeous golf courses and clubs to choose from!
Whether you're looking for a private, semi-private or a public golf course, we've got you covered in our Golf Courses in Frederick Md post.
While you're there, check out the specific tips for each course offered by my Class A, PGA Professional brother!
Wow! Now that's quite a list!
In conclusion, we'd love to hear from you if you have any "best kept secrets" or awesome things to do over the Summer in Frederick Md.
For lists of FREE things to do, check out these posts:
Free Food On Your Birthday in Frederick, MD
Kids Eat Free in Frederick, Maryland