When looking for the best coffee in Frederick Md you don't have to look far!
With this list, the only problem you'll have is deciding which coffee shop to visit first!
Best Coffee in Frederick Md
Needless to say, times sure have changed in regards to getting your hands on some great coffee.
Back in the day, before I acquired my taste for good coffee, I remember my Dad used to drive up to the local 7-11 or Highs to get his tall cup of coffee before driving into his office.
He had a coffee pot at home but for whatever reason, buying his coffee elsewhere made it that much better.
Then, as I started to come into my own with MY taste for coffee, Starbucks was on the scene and all of a sudden coffee became a 'thing'!
I learned what the word 'barista' meant and that a Caramel Macchiato was heaven in a cup!
Lucky for us, small business owners in Frederick County began opening local coffee shops, enhancing the coffee drinking experience even more by offering:
Locally Roasted Coffee Beans
Coffee in Small Batches
Specialty Coffee
Fair-Trade Coffees
Organic Coffee
Several Varieties of Coffee Including Special Blends
What Do Local Coffee Shops Offer?
Not only are each of these coffee shops a great place to get the best cup of coffee, but also, each offers its' own unique café experience including:
Variety of Coffee Drinks:

Lattes (including Chai Tea Lattes), Iced Coffees, Espresso Drinks (can add an extra shot or 2 or 3!), Cold Brews, Cappuccinos, Caffé Mochas, Café Au Lait, Americanos, Cortados, Macchiatos, Frappés, Bullet Proofs, Flat Whites, & Red Eyes

Casual Atmosphere
Local Artists
Live Music
Local Produce
Good Food
Bagged Coffee Beans for Purchase
Coffee Subscriptions
Patio Dining with Outdoor Seating
Free Wi-Fi
Venue for Groups such as Moms Groups, Book Clubs, Meetings, etc.
And the best thing about all of this is that not only will you get excellent, friendly service and a stellar cup o' joe to wake up your taste buds, but you'll also be supporting the local economy.
Truly, it's a win-win!
And if you don't believe me, check out this Forbes article on 6 Reasons To Support Your Local Coffee Shop.
"You could spend your time and money at a chain coffee shop but it will never have the charm and individuality small local shops provide. Local coffee shops offer not just a cup of coffee but an oasis away from the norm."
Best Coffee in Frederick Md List
I've listed these hidden gems in alphabetical order and have included their website and/or Facebook page links, as well as their addresses & phone numbers.
Many of these coffee establishments are located in Downtown Frederick.
However, the small towns are also representin', such as New Market, Brunswick, Middletown, Urbana and Monrovia.
In addition, I've included quotes from a few of the owners describing why their coffee stands out from the rest.
1. 5 West Cafe
Website: 5 West Cafe
5 W Main St
New Market, MD 21774
(240) 915-2191
2. Baltimore Coffee & Tea Co., Inc.
Baltimore Coffee & Tea Co., Inc.
5209 Presidents Ct
Frederick, MD 21703
(301) 631-0030
3. Beans & Bagels
Beans & Bagels
49 East Patrick Street
Frederick, MD 21701
(301) 620-2165
4. Beans in the Belfry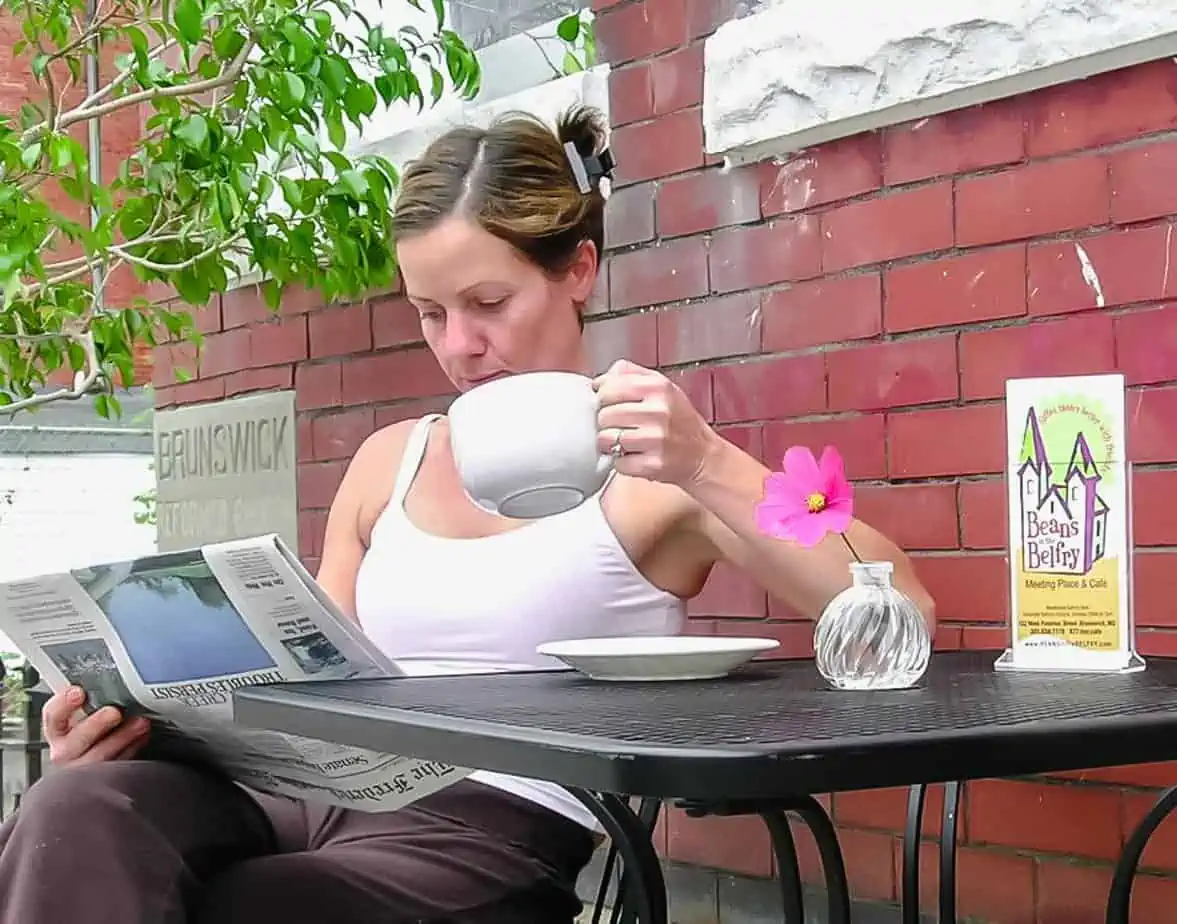 Beans in the Belfry
122 W Potomac St
Brunswick, MD 21716
(301) 834-7178
"Located in a historic building (a century old restored church), the coffee at Beans in the Belfry is locally roasted in Frederick and is always organic, single source, and freshly ground. Comfy seating and fast WiFi. Breakfast pastries, light meals, cakes, pies and brownies galore!"
My sister and I have visited Beans in the Belfry quite a few times and we're always in awe of the gorgeous interior of the historic building that houses this wonderful neighborhood gathering place.
5. Café Nola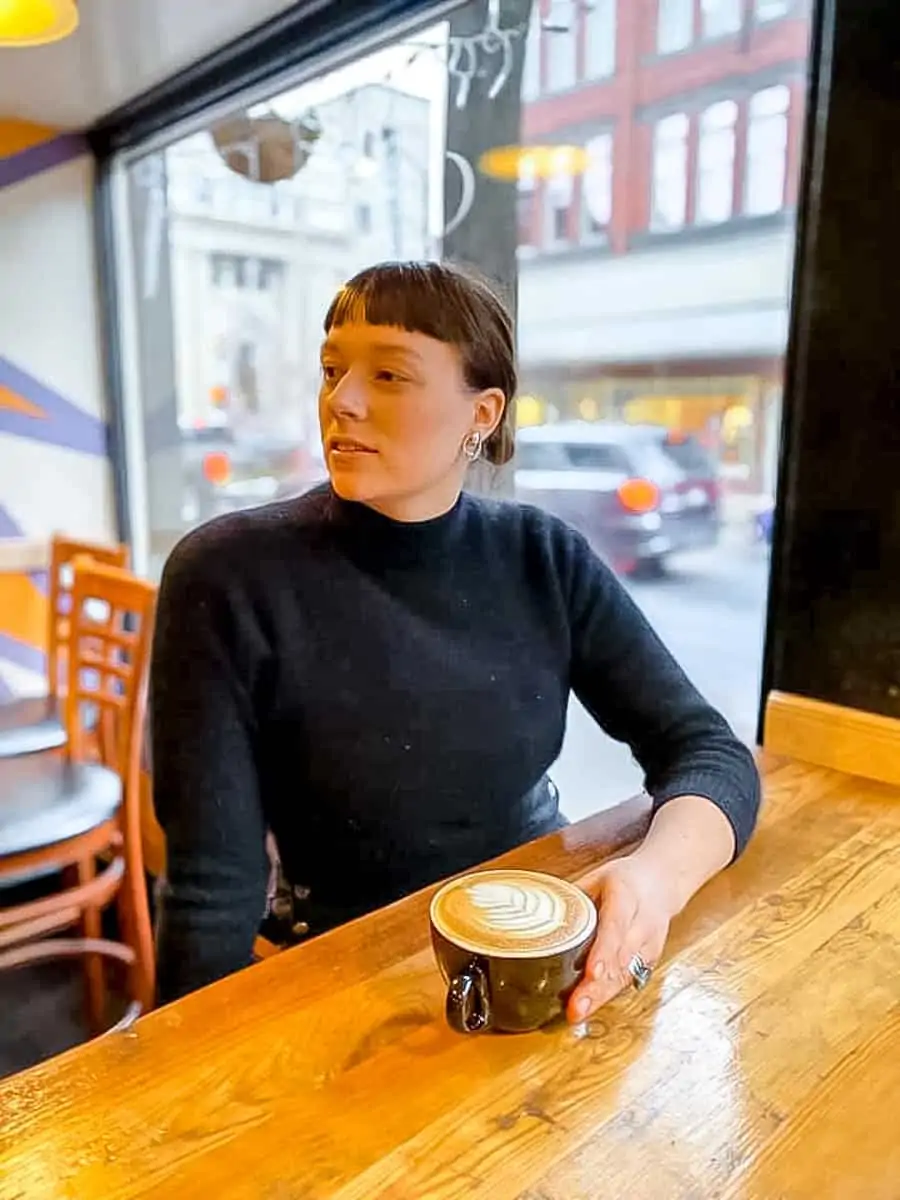 Cafe Nola
4 E Patrick St
Frederick, MD 21701
(301) 694-6652
"At Café Nola, our coffee is sourced from a local roaster (ChocoSombra) who uses a single source coffee for consistent flavor and quality."
In addition to their good coffee, they have a full menu of incredible breakfast meals (breakfast burrito anyone?), sandwiches, and salads (including vegan recipes).
Café Nola also made our Best French Toast in Frederick Md list!
6. Common Market Co+Op
Common Market Co+Op (2 Locations)
927 W 7th St
Frederick, MD 21701
(301) 663-3416
AND
5728 Buckeystown Pike B1
Frederick, MD 21704
(301) 663-3416
"Both cafes are open and are serving made to order coffees and seasonal drinks using local blends from Stage Line Roaster coffee.
Common Market also sells over 20 varieties of local or natural coffees including cold brews, beans, k-cups as well as a variety of creamers – both animal and plant based, as well as coffee accessories for your home brewing pleasure!
The Rt. 85 store (Buckeystown Pike) has a coffee demo with free samples of a local brew every Saturday morning from 9 AM – 12 PM!
Our friends who are "60 and Wiser" get a free drip coffee when they are shopping on Senior Wednesday (all Seniors get 5% off their groceries on Wednesdays too!)"
The Common Market is the perfect place to find a number of locally sourced and roasted coffee beans to bring home with you.
In addition, their café offers organic juices, sandwiches, wraps, & smoothies.
7. Delizia Cafe
Delizia Cafe
14 E Patrick St
Frederick, MD 21701
(240) 439-4265
8. Dublin Roasters Coffee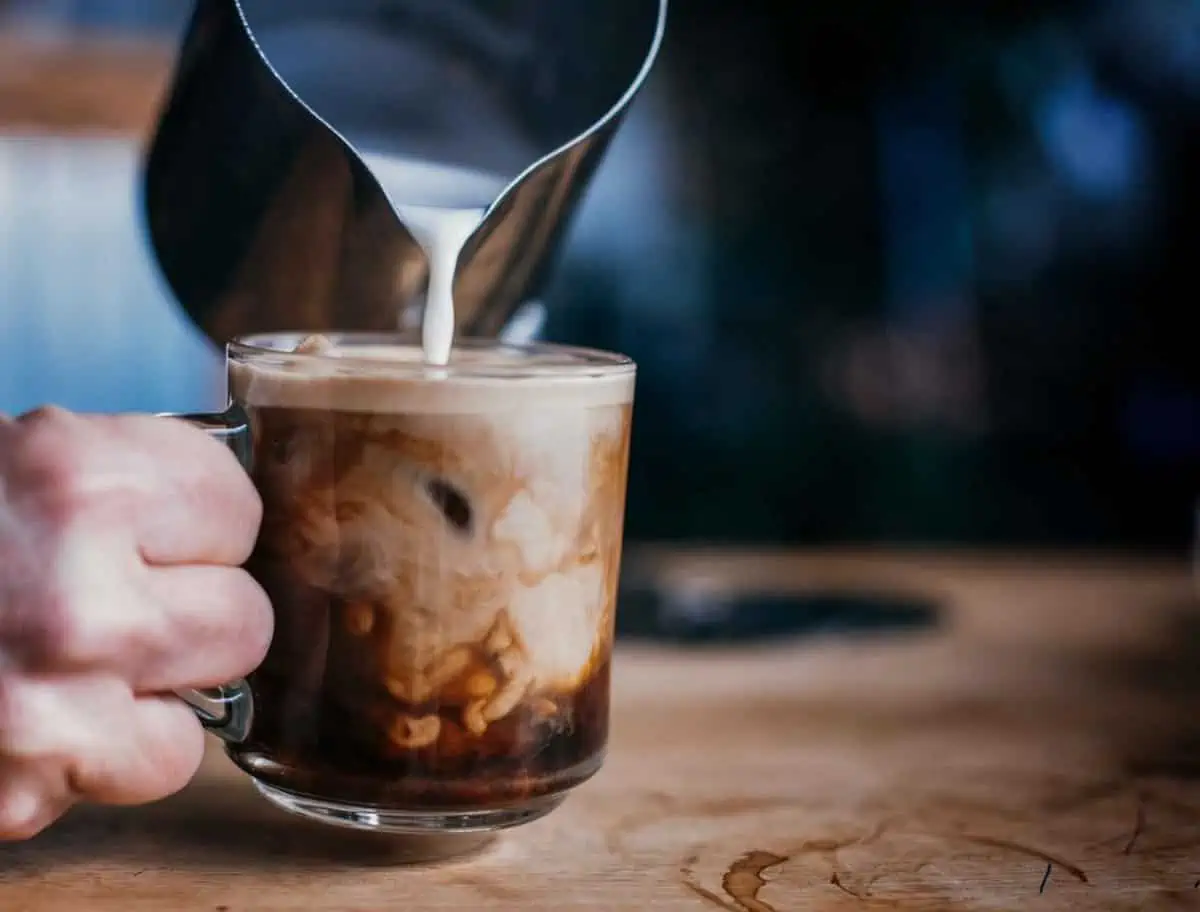 Dublin Roasters Coffee
1780 N Market St
Frederick, MD 21701
(301) 228-9367
"Dublin Roasters Founder & Owner Serina Roy, has been roasting coffee for over 20 years and is truly dedicated to the art of coffee roasting. In her own words: "The taste and freshness of this coffee is second to none. I roast my coffee in small batches, and custom to each order. This process ensures quality and customer satisfaction. And, that really is the mission of this company."
Each year, Serina sources raw coffee beans from small farms in countries such as Columbia, India, Ecuador, Vietnam, Brazil, Honduras, and Guatemala. Our roasting facility, located in the rear of the building, is always open for visitors to tour and learn more about the roasting process."
For my sister and me, Dublin Roasters is one of our favorite places to get a great cup of coffee and hang out.
9. Frederick Coffee Co. & Cafe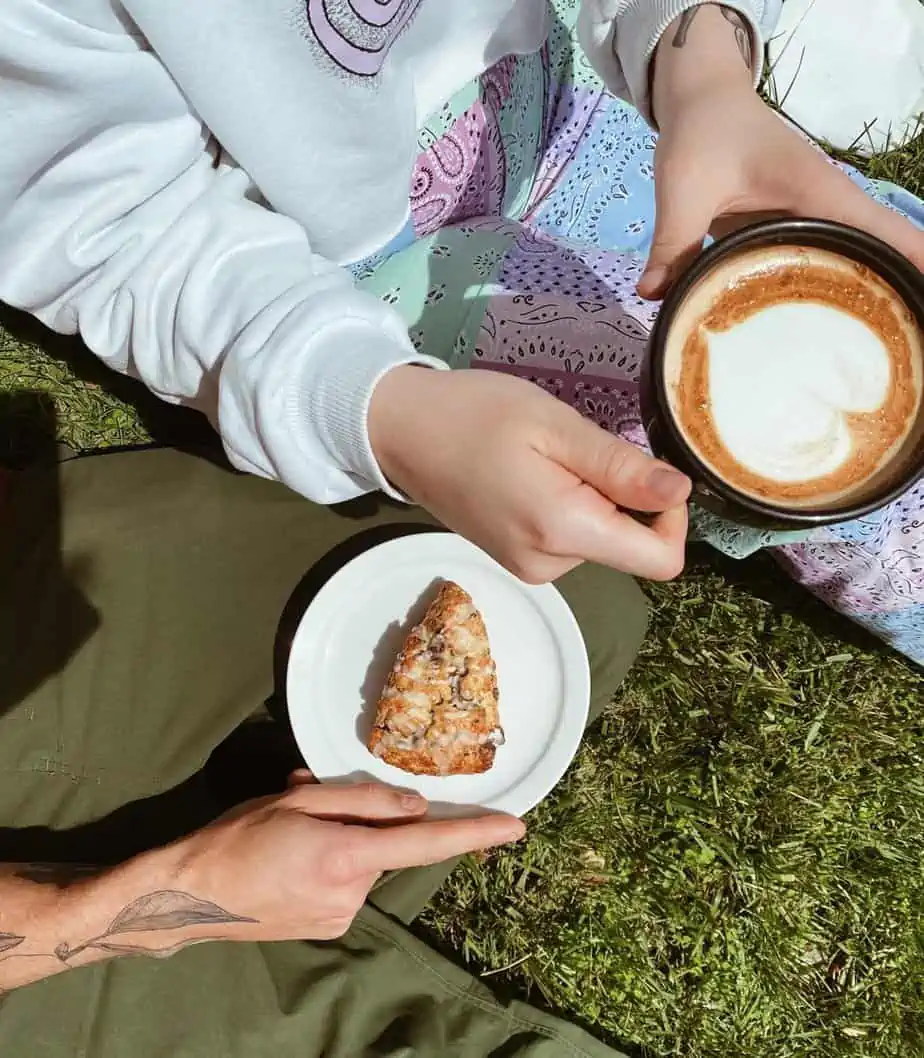 Frederick Coffee Co. & Cafe
100 N East St
Frederick, MD 21701
(301) 698-0039
Frederick Coffee Co. & Cafe, located on Shab Row, has been in business for a long time and has a legion of extremely loyal customers.
"We have just finished our 31st year, and feature local roasted coffee."
10. Gravel & Grind
Gravel & Grind
15 E 6th St
Frederick, MD 21701
(240) 741-9524
Terri and I visited Gravel & Grind's new location recently and immediately fell in love with its' modern coffeehouse vibe and their delicious pour-over coffee!
11. Ibiza Cafe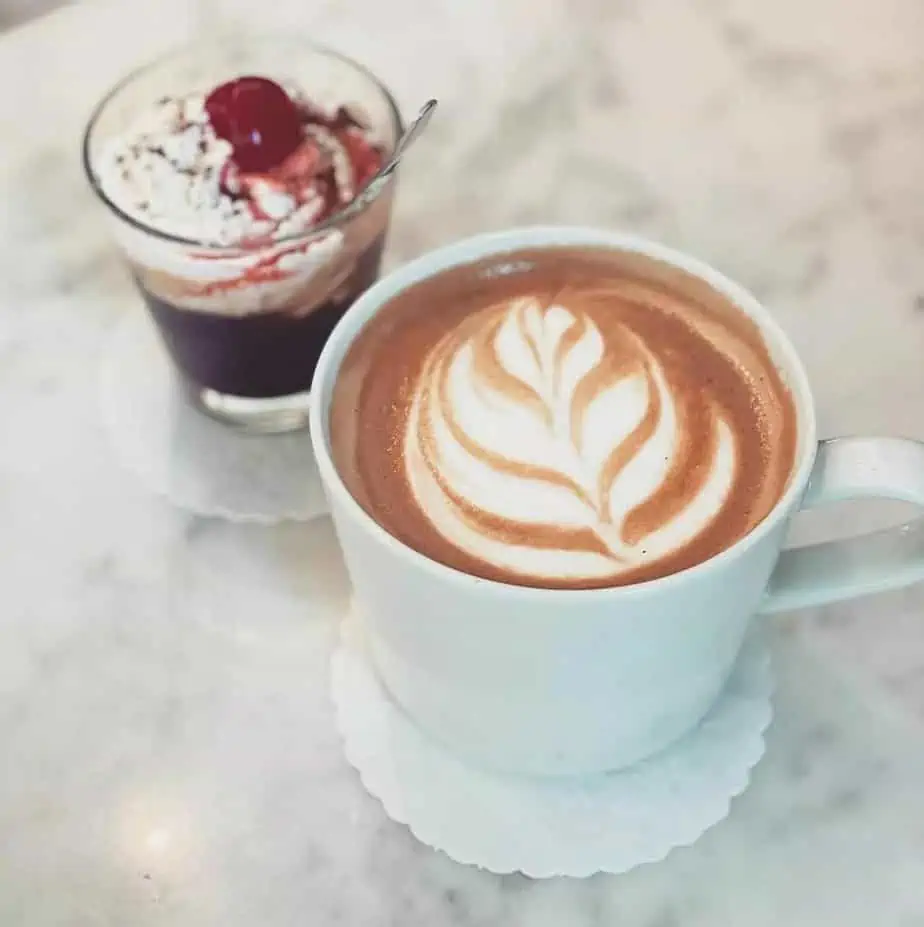 Ibiza Cafe
8 W 4th St
Frederick, MD 21701
"A few main reasons why our coffee is unique. All our teas, bubble teas and coffees are made with 'real' high quality ingredients and are made to order. Nothing is premade!
Besides the baked goods, which we get from a bakery, everything else is made here in our coffee shop. This includes our dressings, batter for waffles, spreads, sandwiches, just to mention a few.
We provide a relaxing atmosphere to reflect, chat, laugh and feel good in a clean and safe environment.
Just one word about our teas, this includes our authentic bubble teas. We import tea directly from an organic tea farm in Taiwan.
Also our coffees are of high quality beans, roasted locally. Our coffee shop is, as many of our customers attest, 'simply a gem tucked away'."
12. Market Street Boba & Beans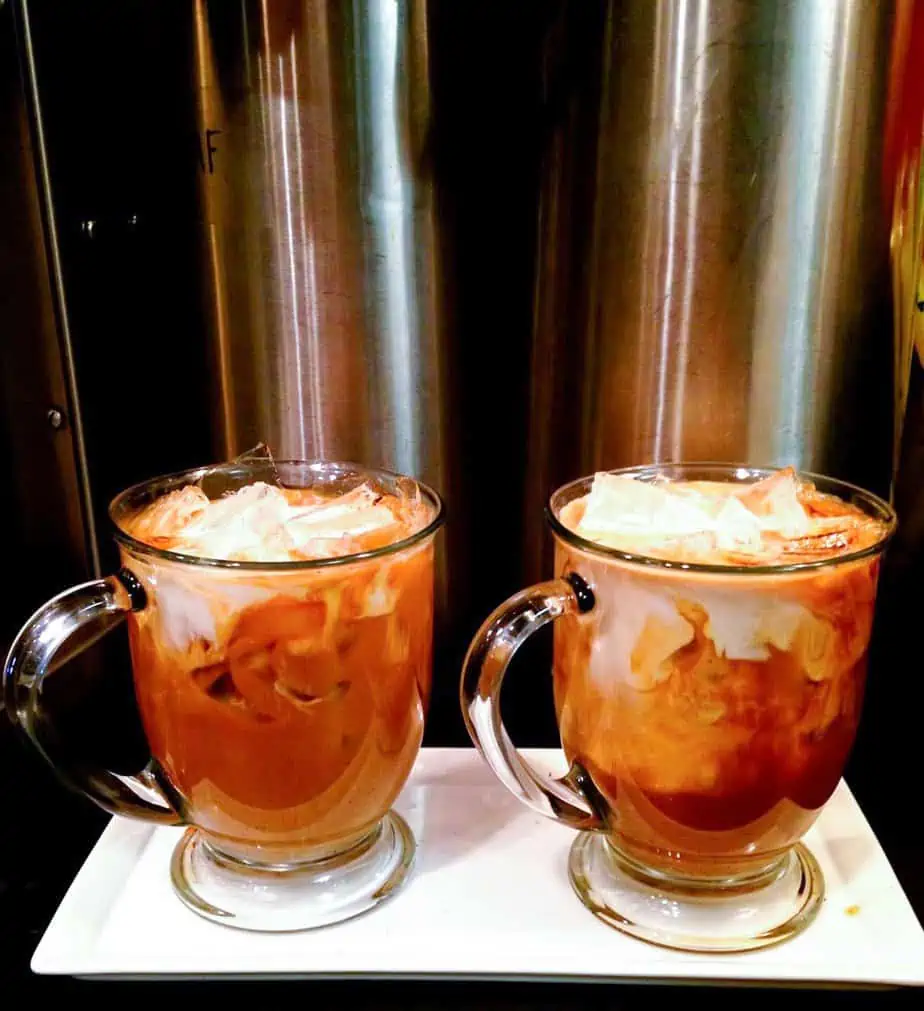 Market Street Boba & Beans
35 N Market St
Frederick, MD 21701
(240) 439-4956
"We have been in business for over twenty years, first in Loudoun county and now in Frederick, so our family has had a lot of experience with customer trends. As a result, we have established one of the first combination bubble tea/ coffee shops in the state.
Bubble tea is a new and very popular alternative to coffee, but it also has crossover tendencies. One of our biggest sellers is a coffee bubble tea and many of our customers ask for bubble tea toppings, like our homemade brown sugar tapioca pearls, to be added to their lattes and coffee.
With so many combinations of flavors, we can offer our customers almost unlimited variety in both their coffee ad tea choices, and this sets apart in downtown Frederick."
13. Pumpernickel + Rye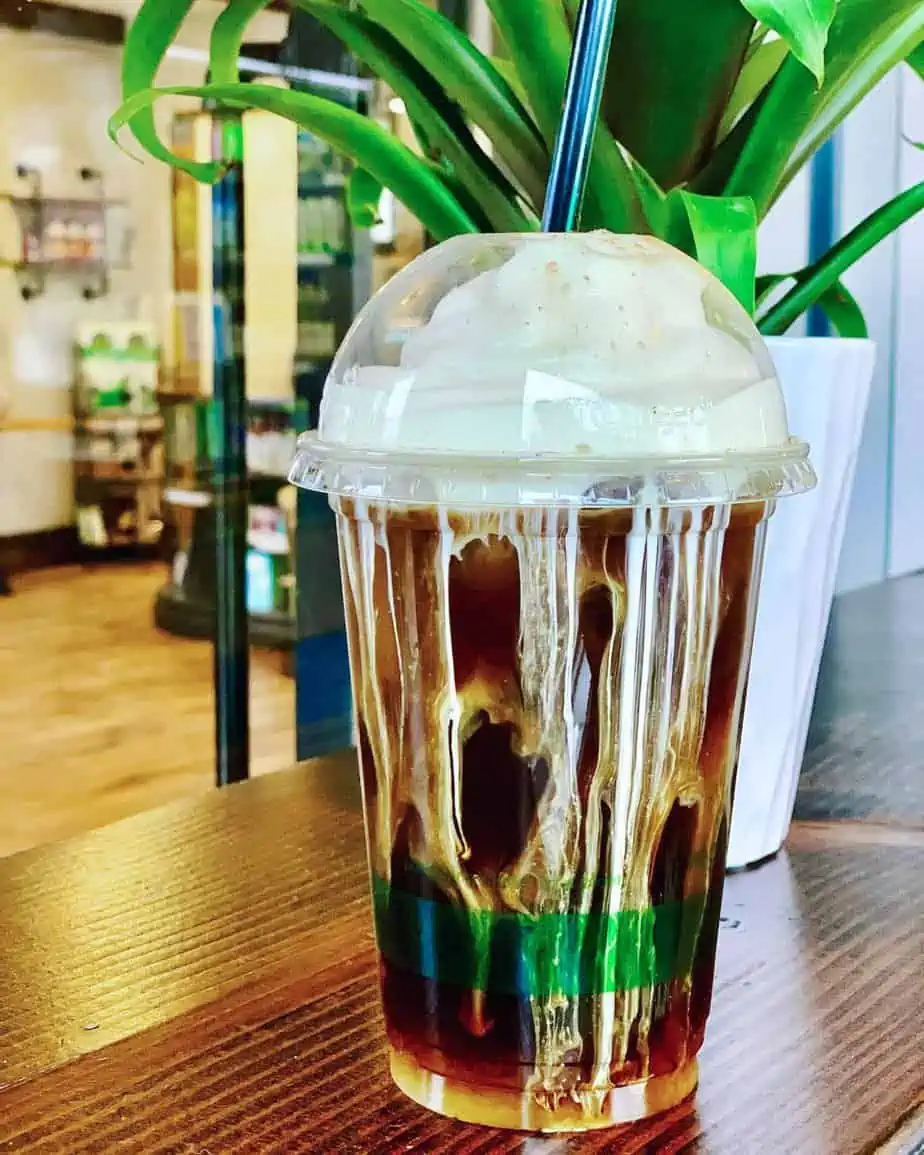 Pumpernickel + Rye
3538 Urbana Pike
Frederick, MD 21704
(240) 397-9600
14. Sabor de Cuba
Sabor de Cuba
9 E Patrick St
Frederick, MD 21701
(301) 663-1036
15. Showroom
Showroom
882 N East St
Frederick, MD 21701
(301) 835-7628
16. Stone Hearth Bakery
Stone Hearth Bakery
138 N East St
Frederick, MD 21701
(301) 662-2338
17. The Buzz
The Buzz
11801 Fingerboard Rd #3
Monrovia, MD 21770
(301) 865-4900
"Our whole staff takes turns coming up with the specialty drinks we feature each month! (I do think that's pretty cool tbh!)"
18. The Main Cup Restaurant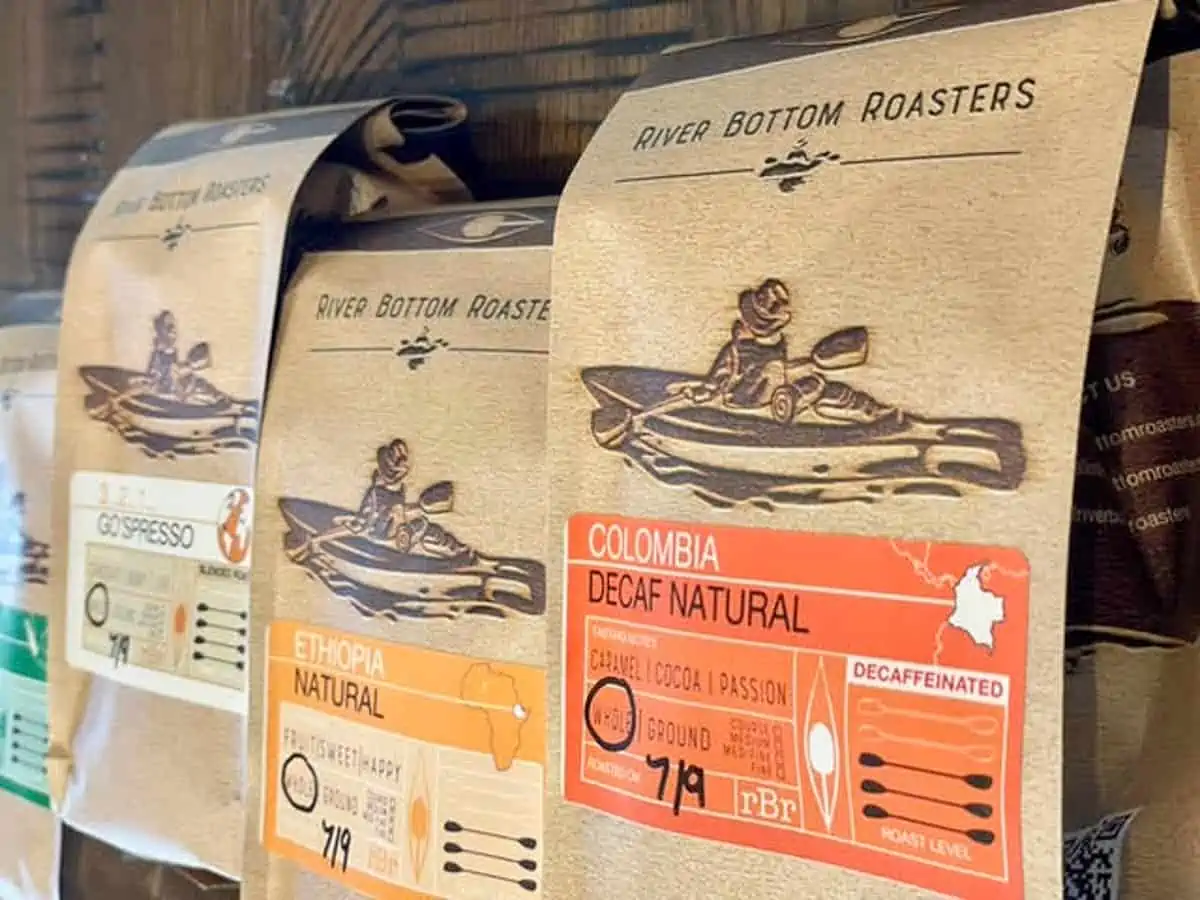 The Main Cup Restaurant
14 W Main St
Middletown, MD 21769
(301) 371-4433
"We are now carrying River Bottom Roasters coffee and we will be using them as our in house coffee also."
19. The Perfect Blend Cafe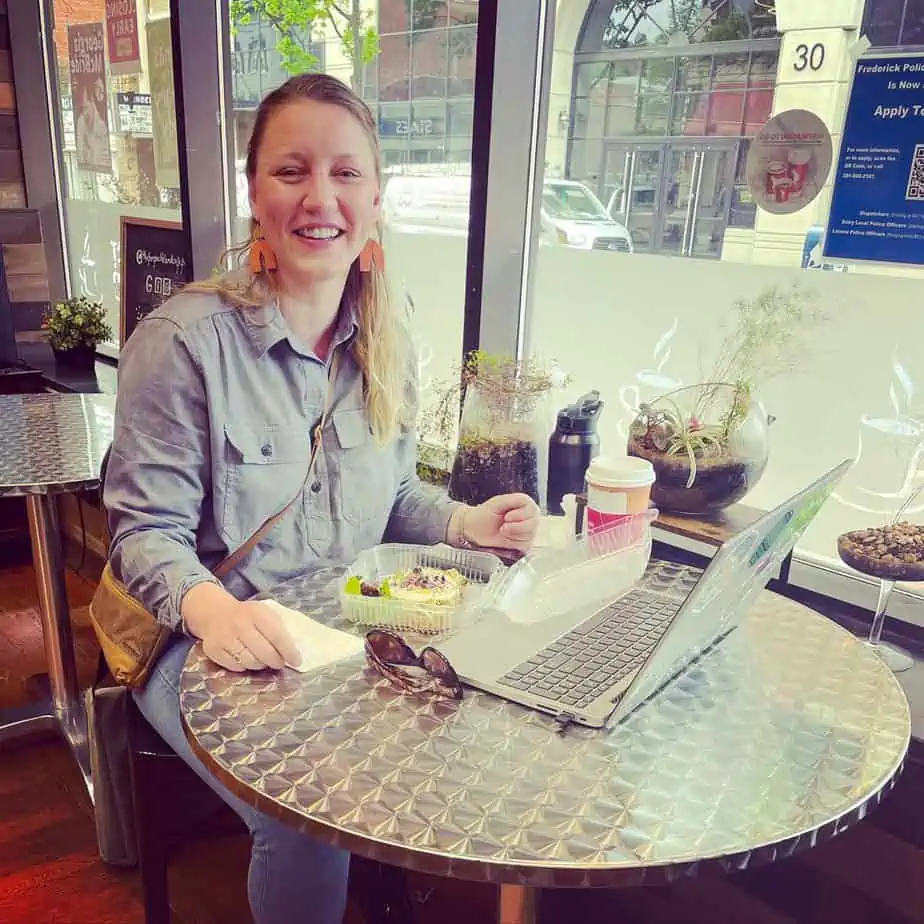 The Perfect Blend Cafe
31 W Patrick St
Frederick, MD 21701
(301) 662-8020
20. Zi Pani Cafe Bistro
Zi Pani Cafe Bistro
177 Thomas Johnson Dr A
Frederick, MD 21702
(301) 620-1932
For more 'Best of' places in Frederick, click on over to:
Top 10 Best Bagels in Frederick & Beyond
Best Breakfast in Frederick Md
Top Brunch Spots in Frederick Md