Dublin Roasters Coffee is THE coffee place in Frederick Md for organic, fair trade, and specialty coffee beans that are hand-roasted in small batches and per order.
Not only do they have incredible coffee, but the owner, Serina Roy (a former police officer), is the friendliest, most giving person you'll ever meet!
Over the years, it's turned into SO much more than just great coffee.
This is a friendly, neighborhood establishment, where, believe it or not, you walk in and they DO know your name.
Dublin Roasters Coffee in Frederick, Md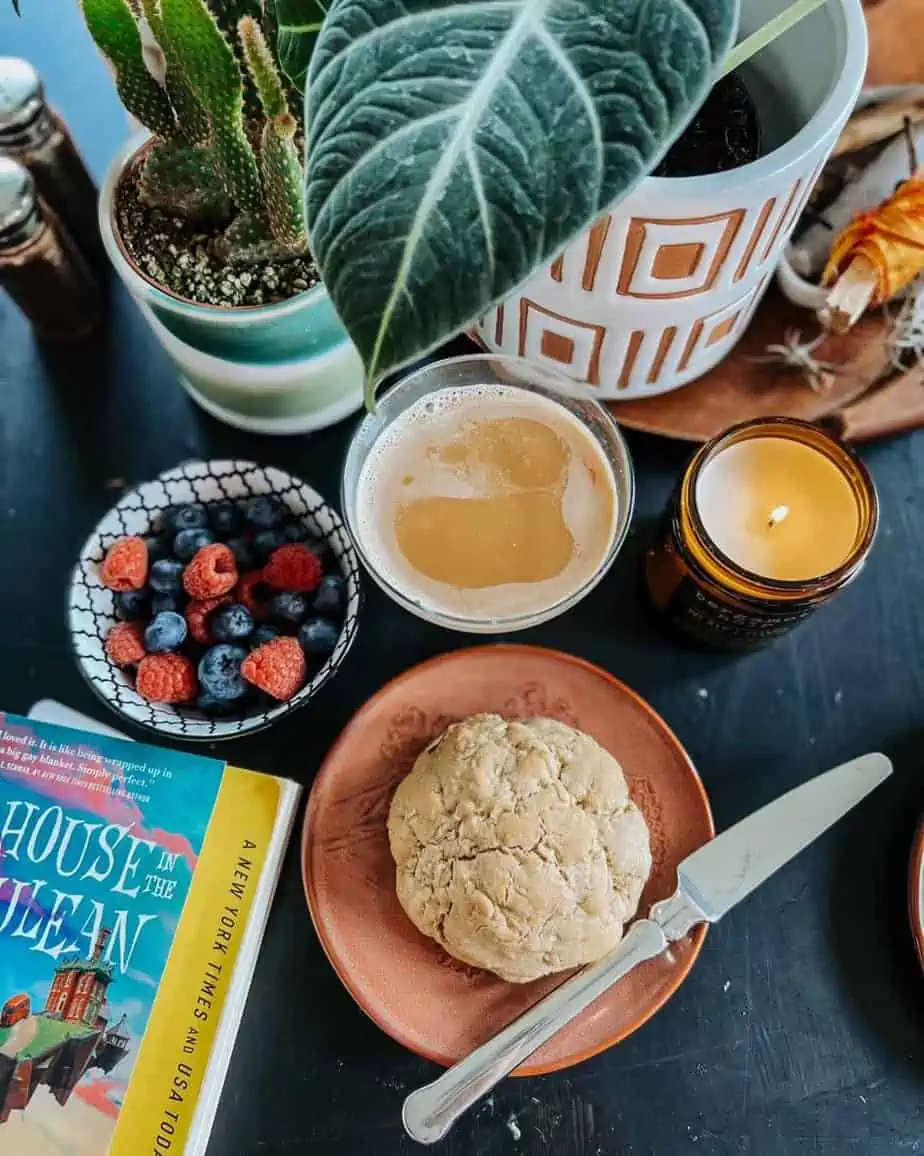 Yes, I admit, I do love me some Starbucks every once in a while.
However, coffee chains just don't compare to a great, locally owned, hometown coffee shop like Dublin Roasters Coffee.
Higher Quality Coffee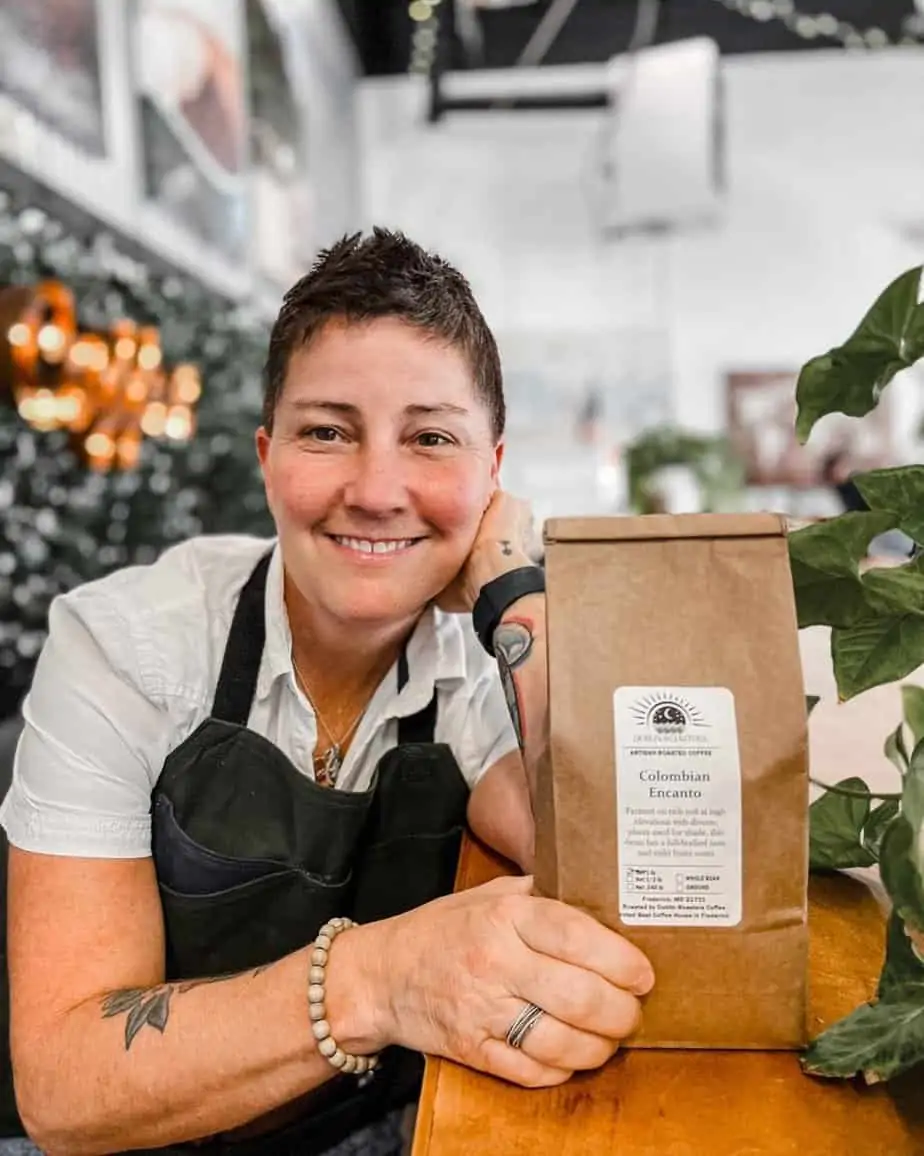 Besides sourcing their coffee beans directly from places like Brazil, Columbia, Ethiopia, Honduras, and Vietnam, they also grind these beautiful coffee beans to make the freshest, tastiest cup of coffee you can imagine!
As a result, it's no surprise that they are a favorite go-to local coffee shop for so many returning customers.
Giving Back to the Community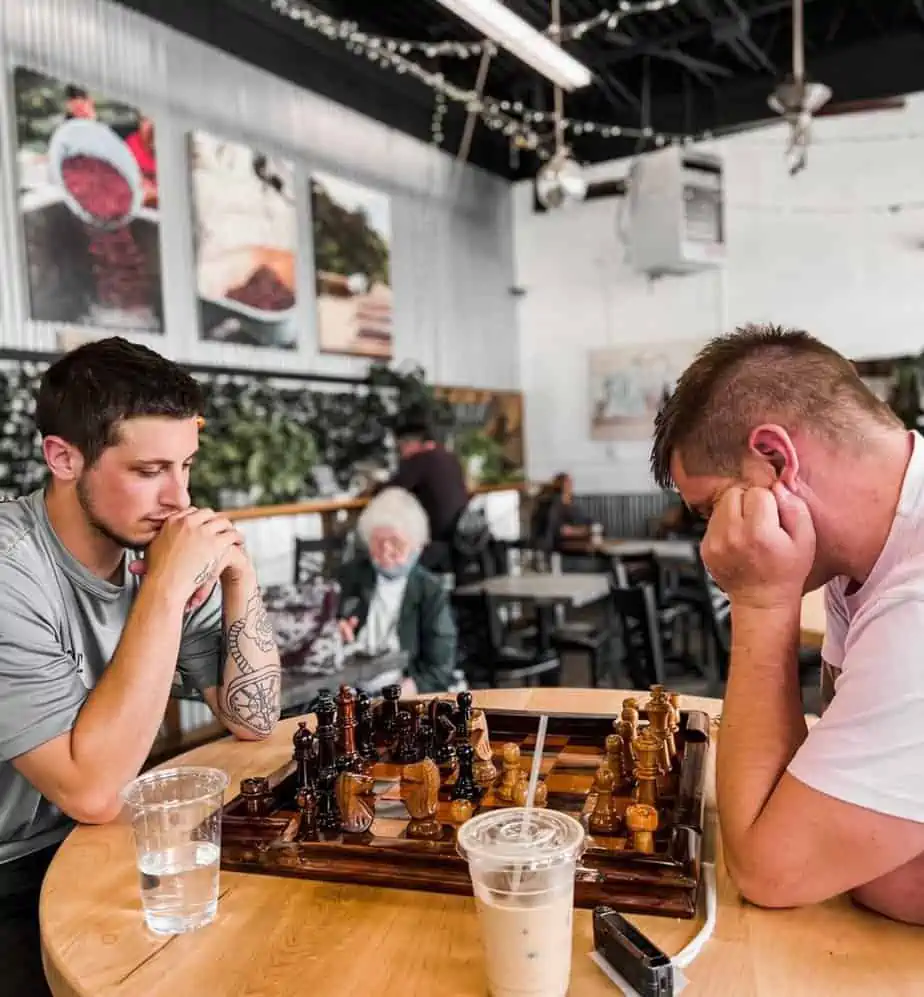 Here are just a few things they offer:
Curbside pickup
Deliveries
A welcoming space where they encourage their customers to hang out and relax
Meeting spaces
Dublin Roasters Coffee Club: Java Luv Coffee Club
Merchandise
Charity campaigns
At Dublin, it isn't unheard of to see people sitting there for hours, even for an entire day, working on their laptops, sipping on coffee, or meeting with friends.
For example, Terri and I were recently there to meet a friend who we hadn't seen in a while.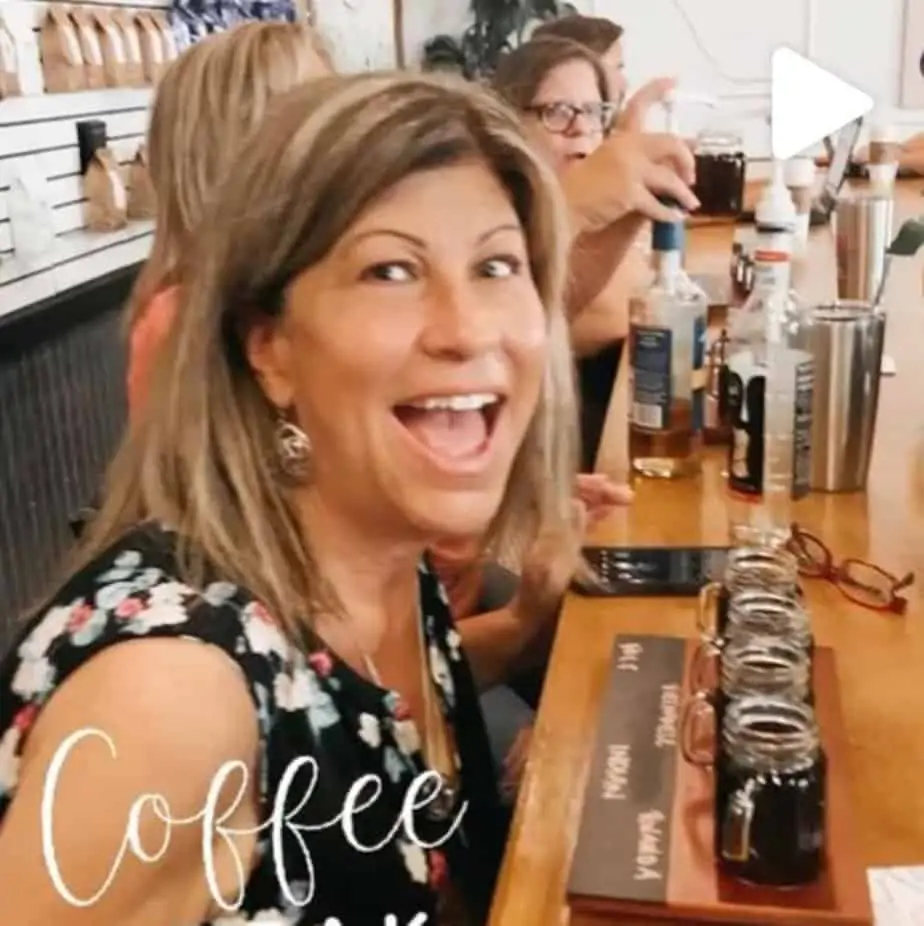 Needless to say, we laughed it up for hours without feeling any sense that we were wearing out our welcome.
The above photo is another recent visit, enjoying coffee flights with a group of friends.
Dublin Roasters' large, main coffee shop area has plenty of tables and chairs.
In addition, they have a separate sitting room with a living room feel, meeting rooms and even outdoor seating.
I think I could live here!
Also, they have many community related events such as:
Yard Sales
Yoga Nights
Massages
Concerts
Book Club Meetings
Moms Groups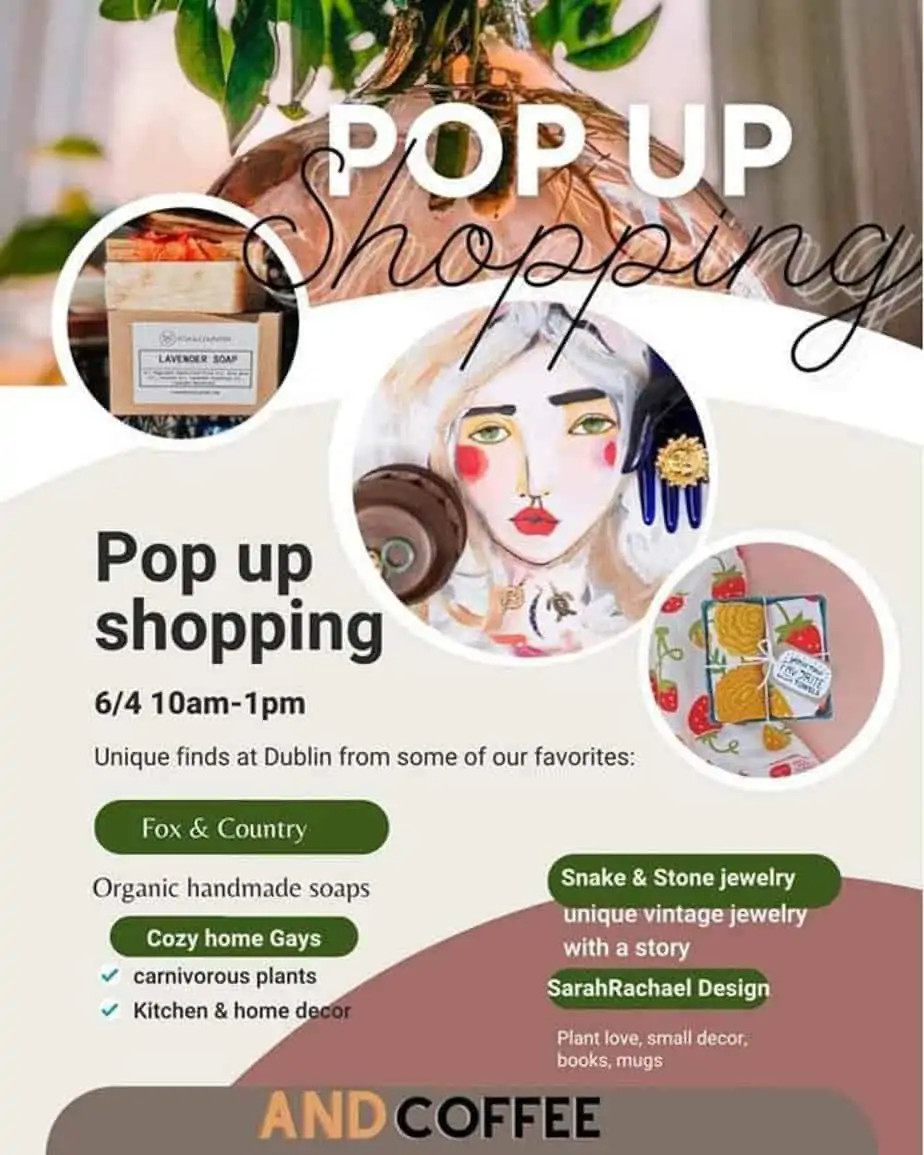 They've even served up as an after-hours venue for events such as local TV productions to shoot scenes for a popular I.D. Channel series.
As a matter of fact, my sister Terri, our friend Pam, and I were extras shooting our 'dancing at a concert' scene for the I.D. Channel's 'Nightmare Next Door'.
Our particular episode is "Bloodshed in Biloxi" if you want to look us up!
How cool is that?
We didn't play the starring roles in it like we did in Evil Twins, but we had so much fun!
Dublin Roasters Coffee Is In a New York Times Article
Last but not least, Dublin has been in many articles, but this one in the New York Times is extra special: A Food Scene with Local Roots Sprouts in Maryland.
So, next time you decide you want an extra good cup of coffee and you prefer to 'shop local' be sure to visit Dublin Roasters – and tell them the Housewives sent ya!
For more best restaurant recommendations, click on over to:
Top 19 Brunch Spots in Frederick, Md: The Best of the Best
Best Pizza in Frederick Md: 25 of the Top Favorites
The Best Surf & Turf in Frederick, Maryland