This easy-to-make, mouthwatering recipe for homemade cinnamon muffins is a tried and true breakfast choice that you can whip up in no time!
Needless to say, muffins are the perfect choice for that first thing in the morning, quick breakfast.
Grab your morning cup of coffee and a couple muffins and you're good to go!
Typically when I make muffins, I go straight for my Banana Bread Muffin recipe or these heavenly Chocolate Chip Muffins!
However, if any muffin recipe could be the easiest one of all, without sacrificing that "these are amazing" factor, it would be this cinnamon muffin recipe.
Easy Cinnamon Muffins
One of the beauties of this great recipe is that it only requires ingredients that I guarantee you already have in your pantry and refrigerator.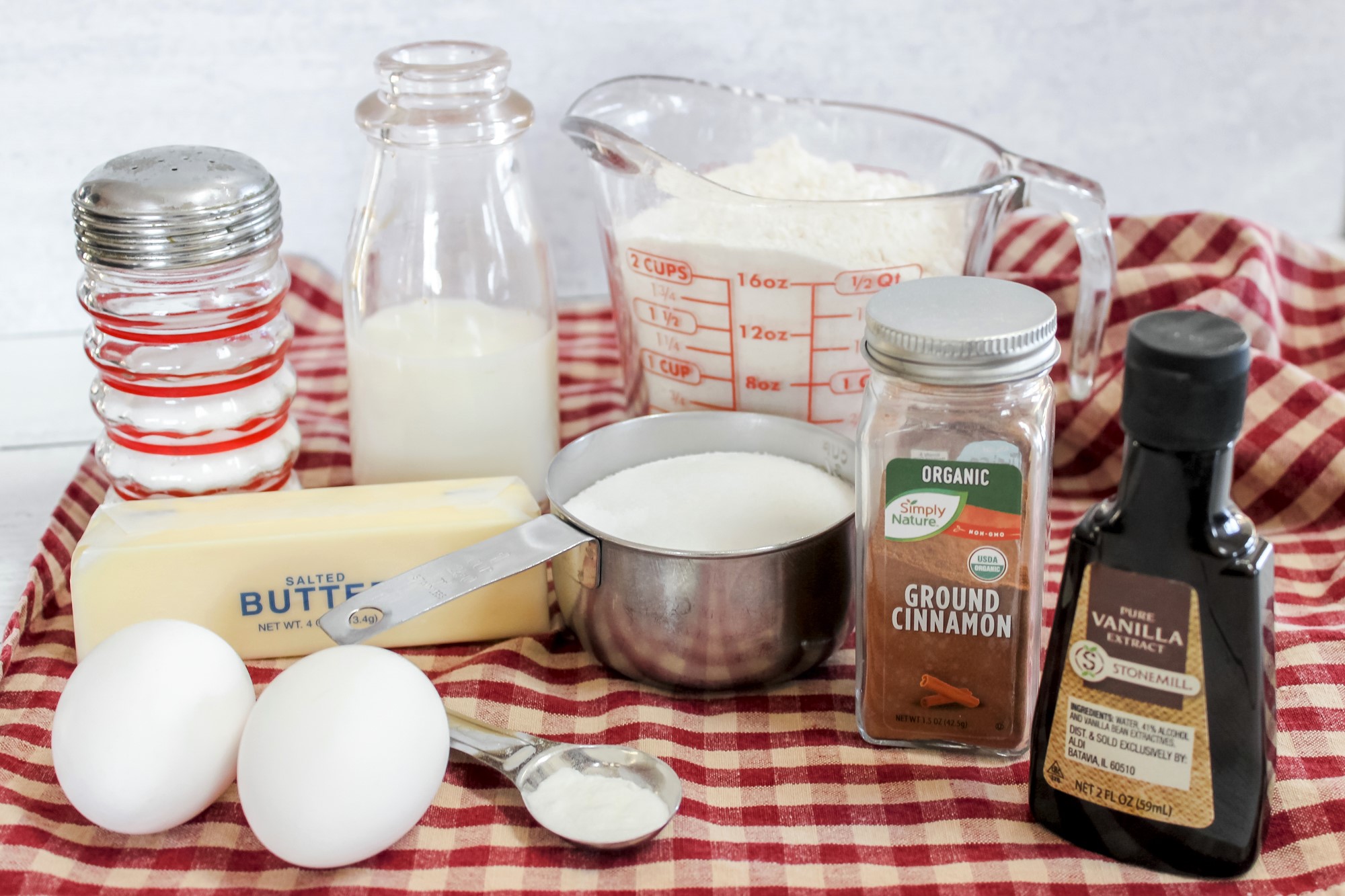 Ingredients
Wet Ingredients:
Butter
Eggs
Vanilla Extract
1/2 cup Milk or Buttermilk
Dry Ingredients:
3/4 cup Sugar
All-Purpose White Flour
Baking Soda
1/2 teaspoon Salt
Ground Cinnamon
How To Make Cinnamon Muffins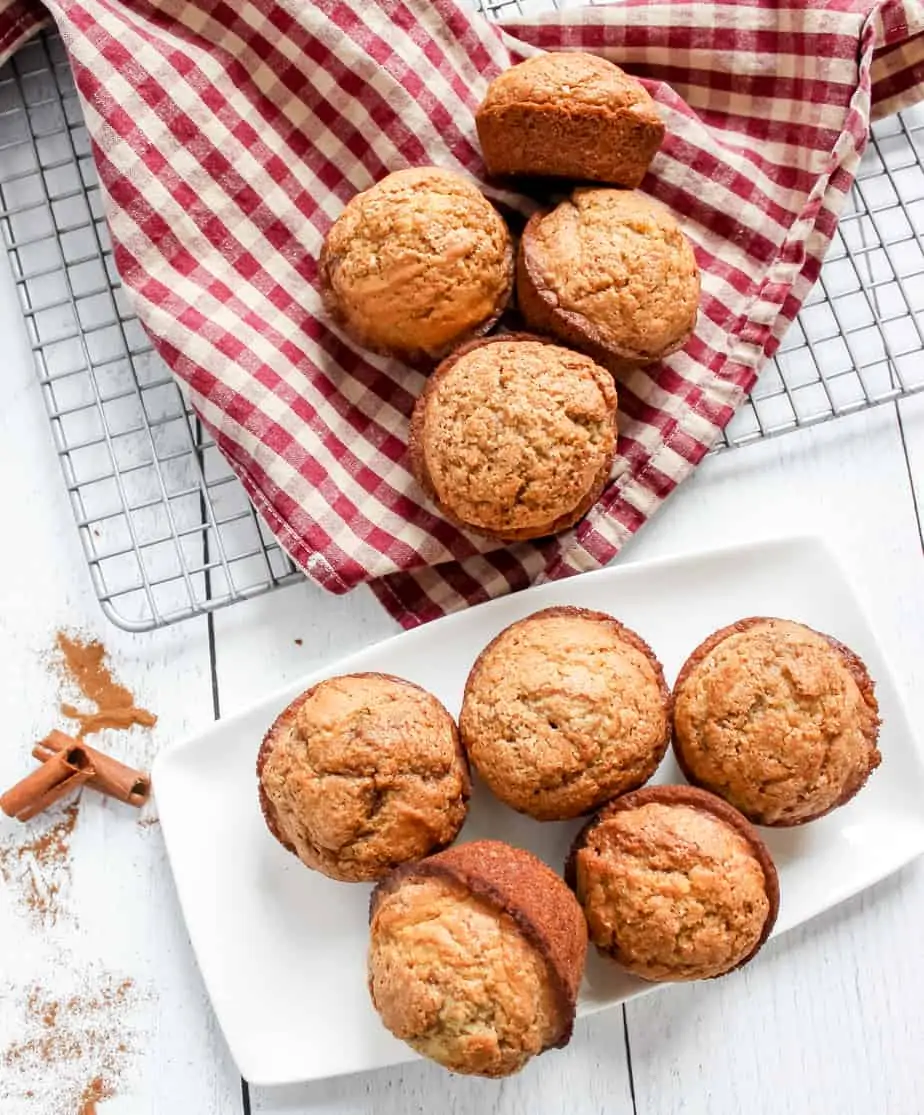 This simple recipe is so easy to make, it's almost embarrassing.
However, the end result is so delightful that I don't care how easy it is to make them!
They're just plain good!
So go ahead and make a double batch of them. I promise, you will be glad that you did!
As a matter of fact, if I can compare the taste of them to anything it would be snickerdoodle cookies.
Snickerdoodle cookies have just the right about of cinnamon, sugar, and crispness to make the perfect combination for your taste buds.
Same goes for these cinnamon sugar muffins except that they're crisp on the outside and moist on the inside.
Mmm! So good!
Step 1: Whisk Butter & Sugar
First, melt 6 tablespoons of butter and pour into a large mixing bowl.
Then, add 3/4 cup of granulated sugar to the melted butter and whisk together until completely combined.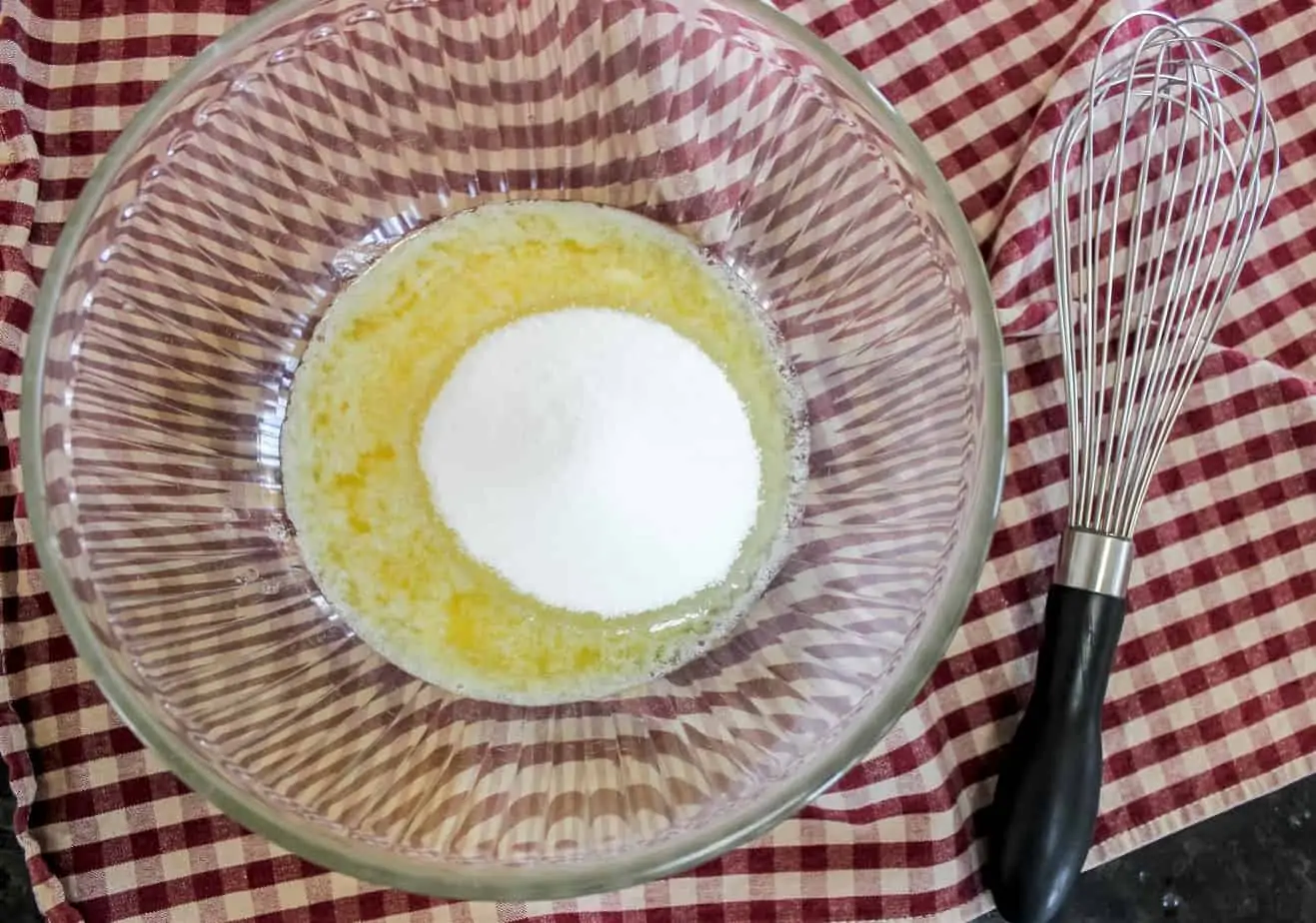 Step 2: Add Eggs & Vanilla
Second, add 2 eggs and 1 teaspoon of vanilla extract to your mixture.
Again, use your whisk to blend well until the mixture is thoroughly combined.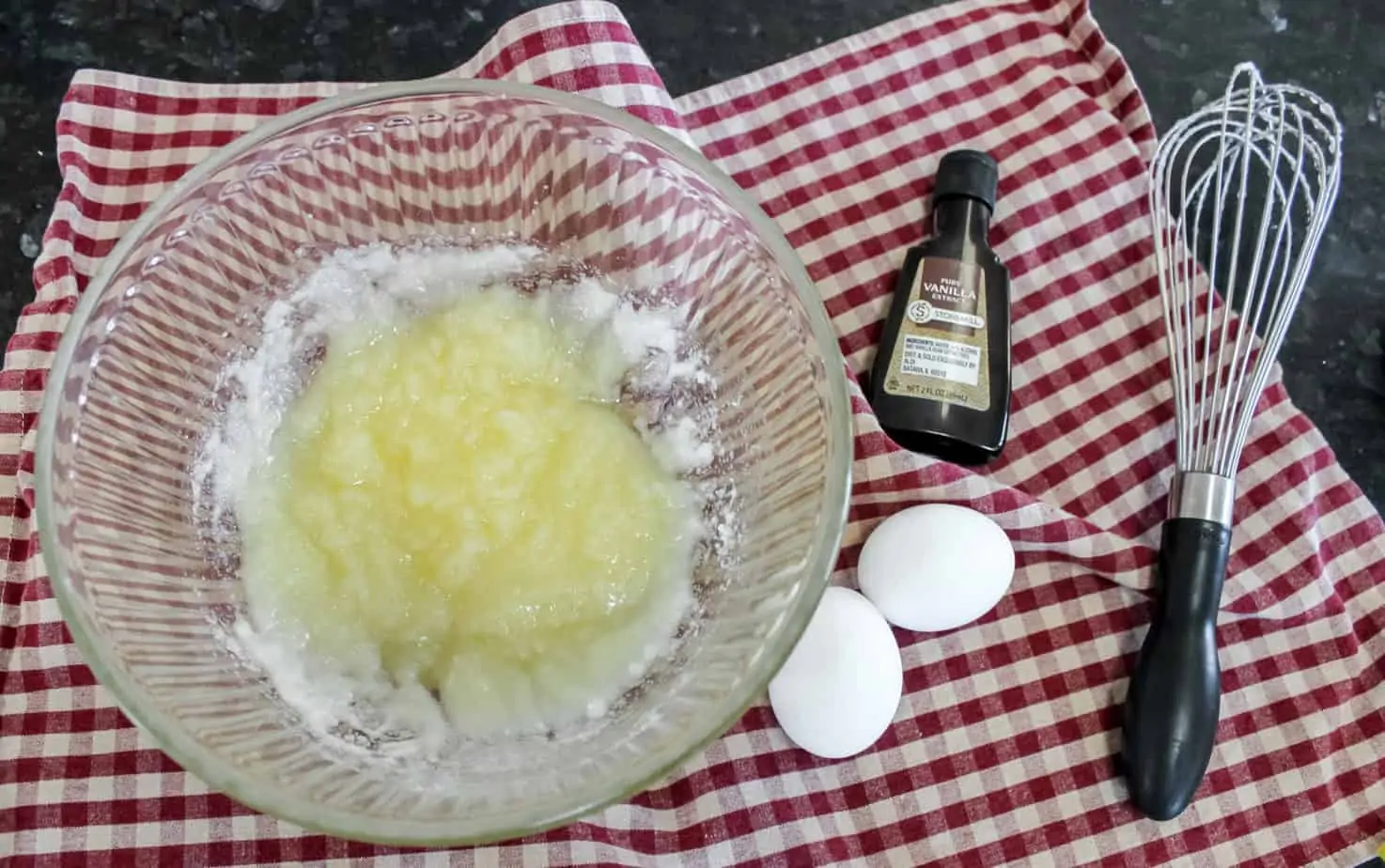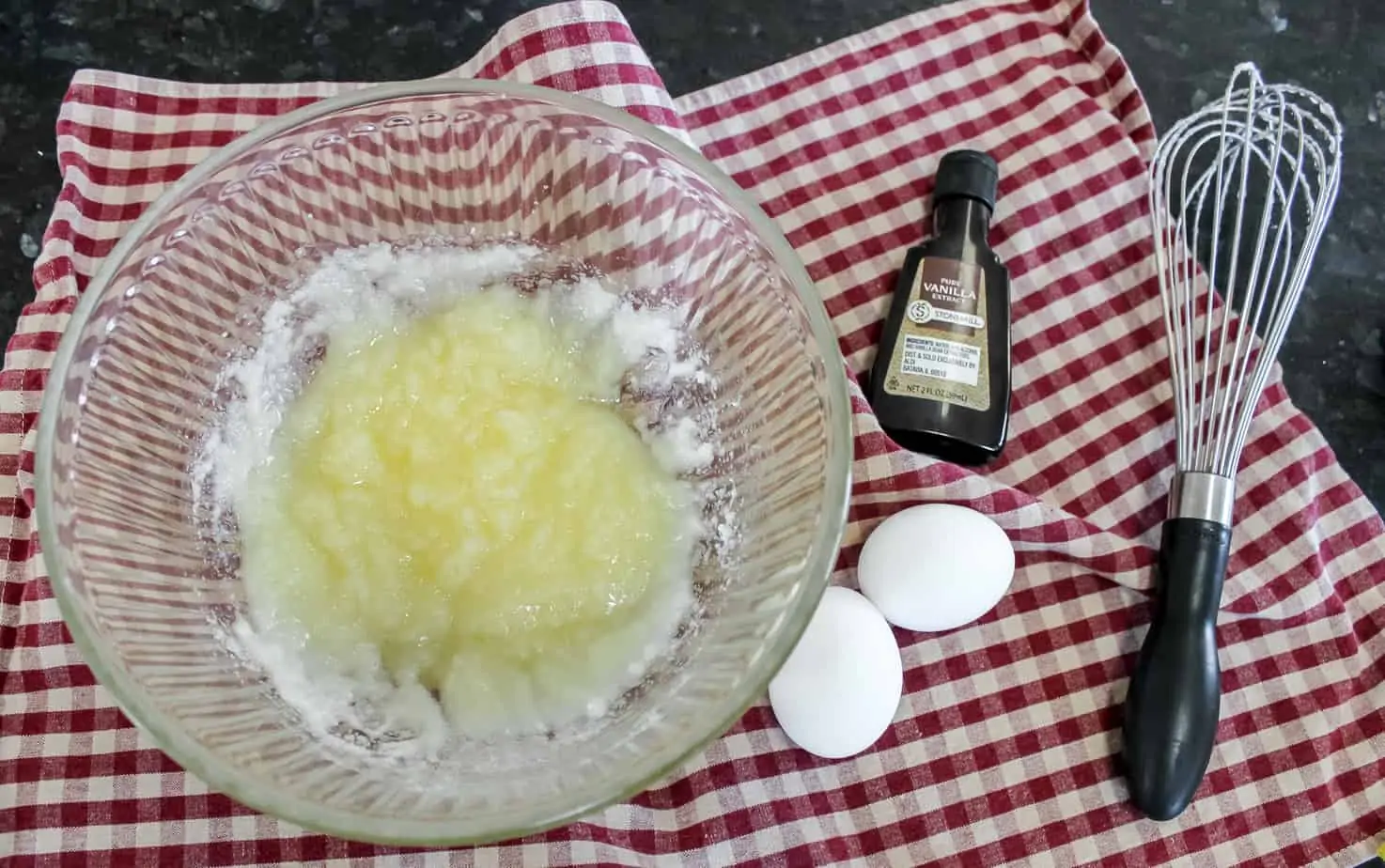 Step 3: Mix Flour, Baking Soda, & Salt
Third, add 2 cups of all-purpose flour, 1 teaspoon of baking soda, and 1/2 teaspoon of salt.
This is where you'll need to replace your whisk with a strong, large spoon and really put some elbow grease in it in order to mix the batter completely.
OR you can use your stand mixer to make it easier on your mixing arm.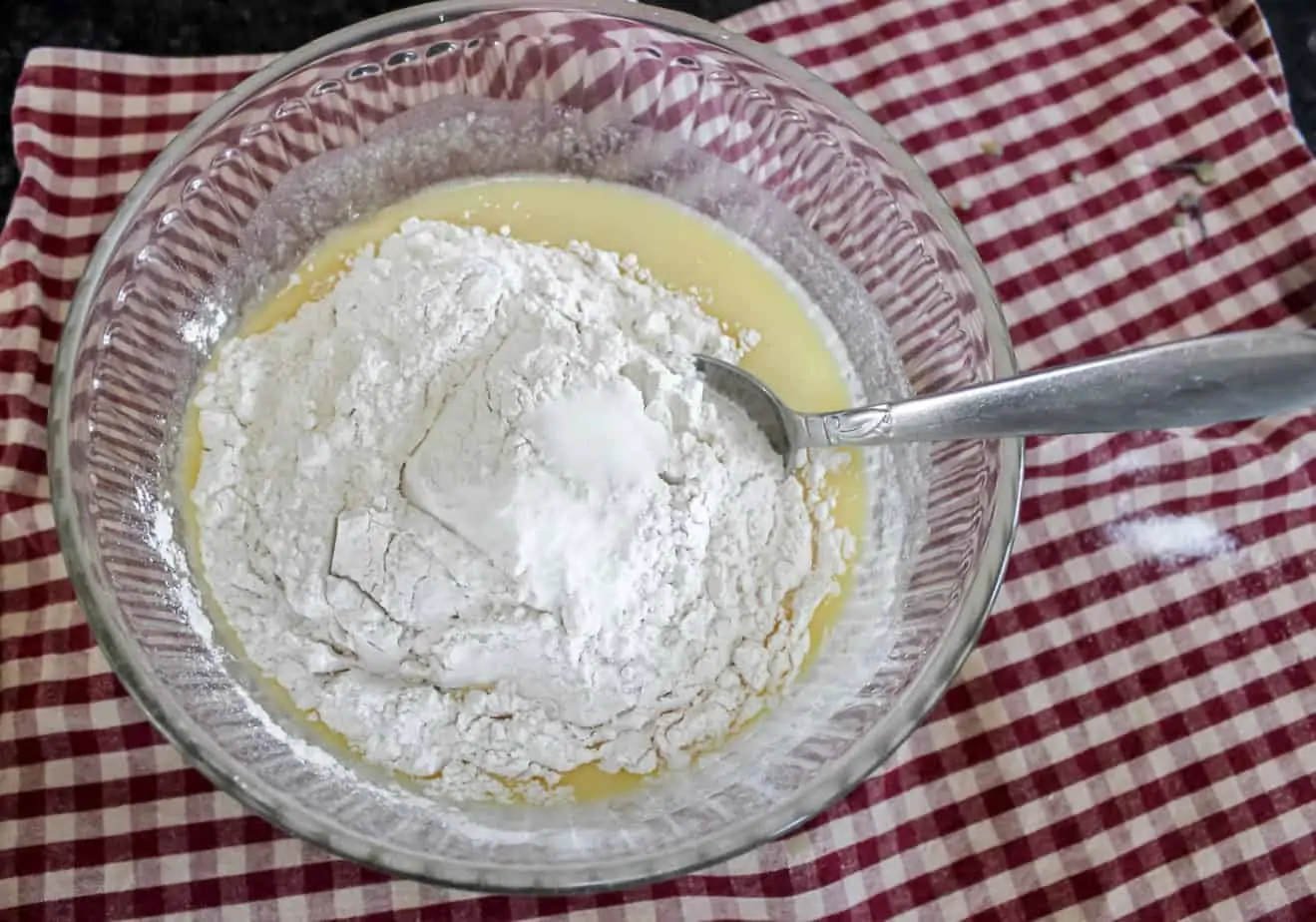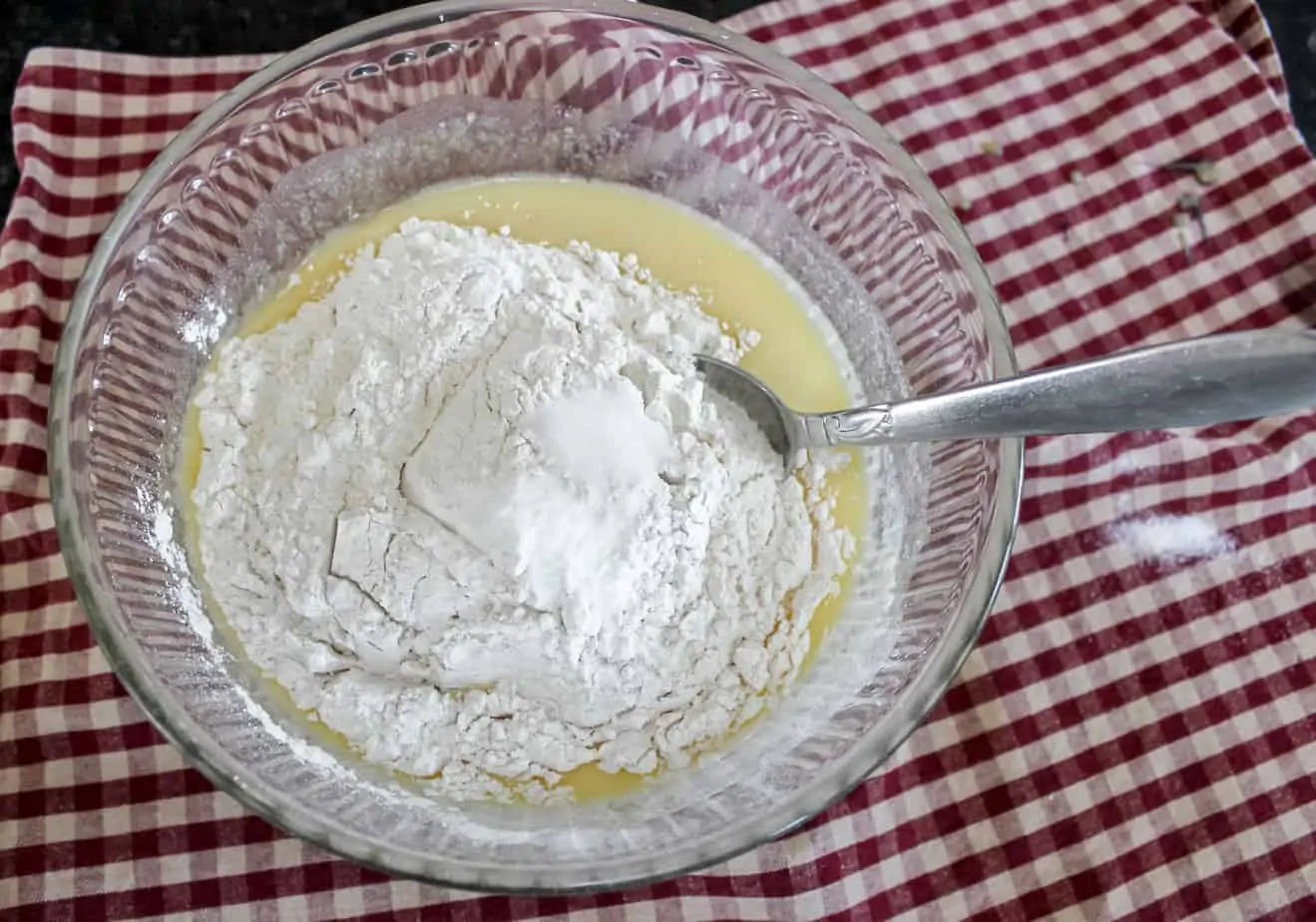 Step 4: Combine Sugar & Cinnamon Separately & Add to Mixture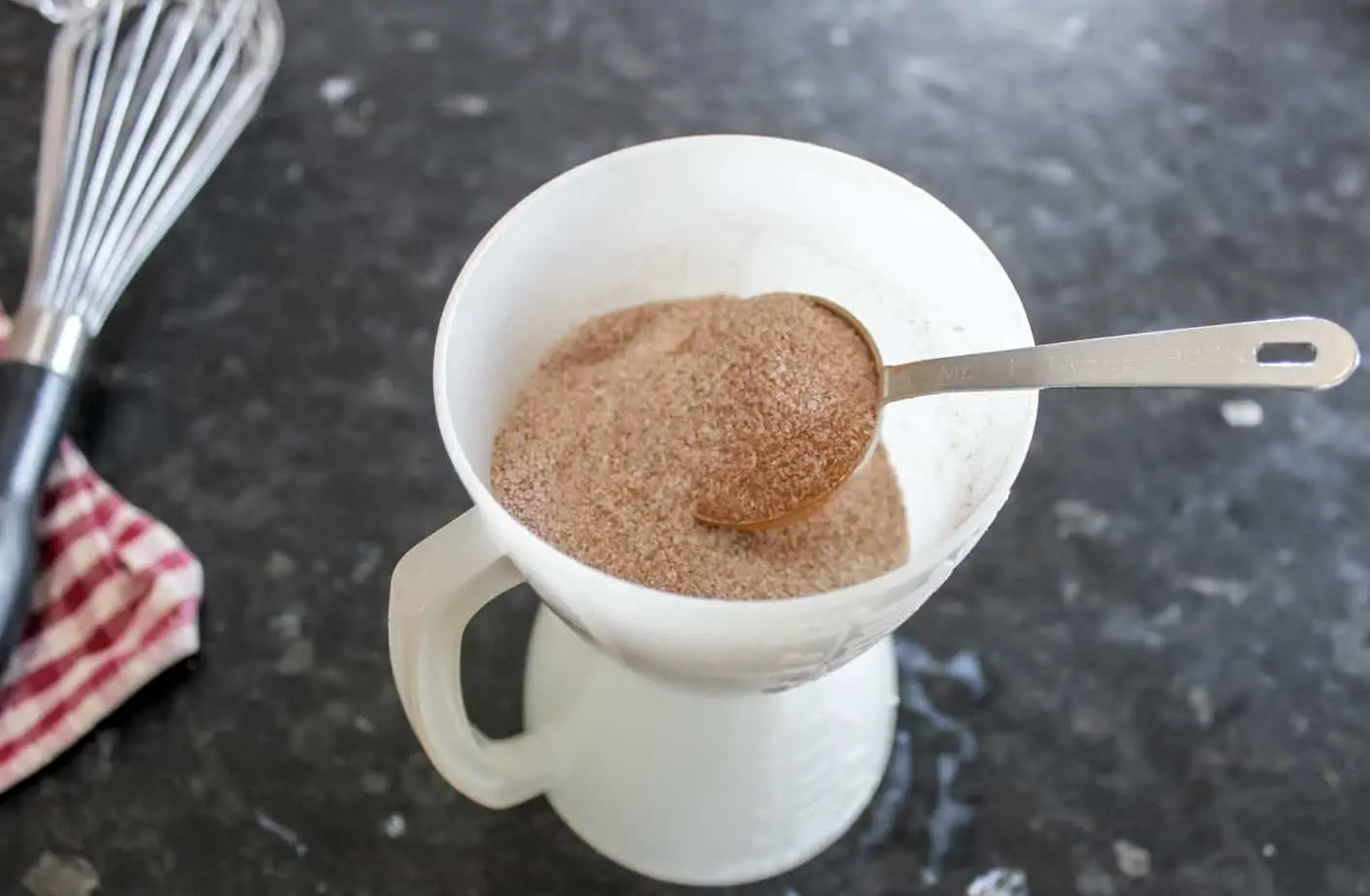 In a small bowl, mix together your cinnamon and 3/4 cup of sugar.
The reason that this is a separate step is because you want to add in the cinnamon sugar mixture to your batter to form a ribbon or swirl effect.
In any event, whether you blend in the cinnamon sugar completely OR mix it just enough to make a ribbon effect, these muffins will taste just as good.
You can also set some of the cinnamon sugar mixture aside (about 1 teaspoon cinnamon & 1 teaspoon sugar) to sprinkle on top of your muffins for that golden brown, crisp top.
However, sometimes having that extra visual swirl effect can make them more interesting!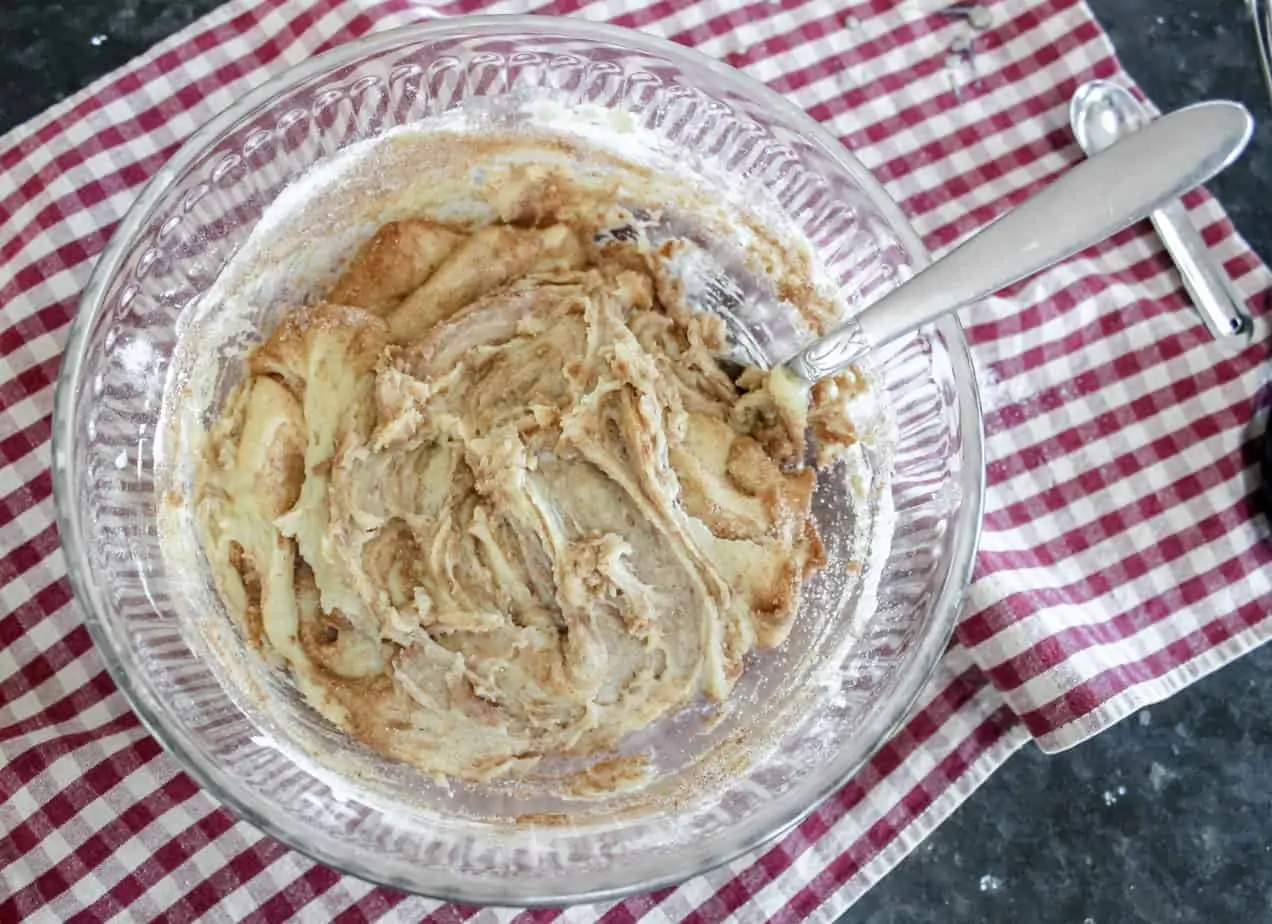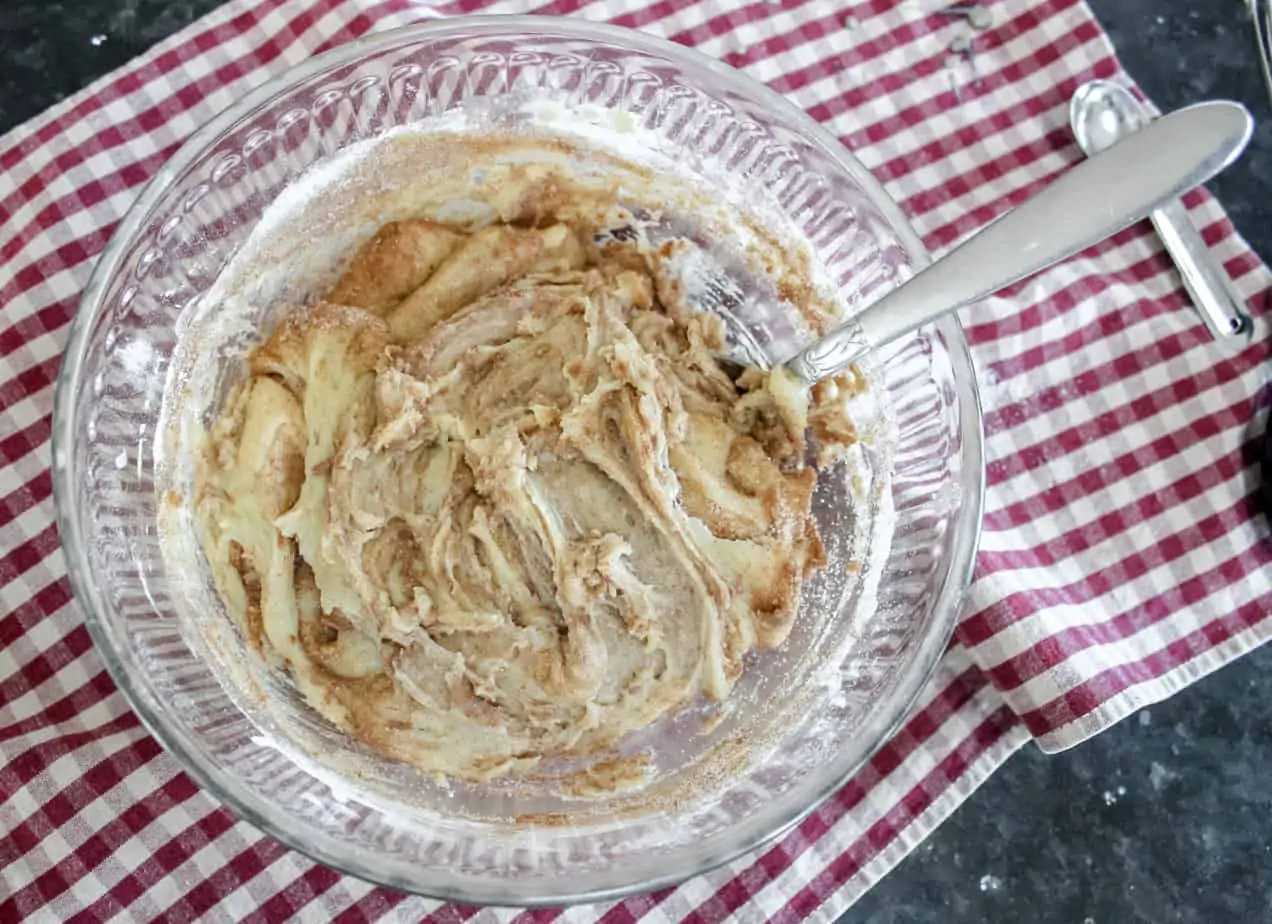 Step 5: Add Batter to Greased Muffin Tin
This recipe makes 12 fluffy muffins, so use a standard muffin tin – one 12-muffin tin or two 6-muffin tins.
Be sure to grease your tins liberally to ensure that your muffins don't get stuck to the pan after baking.
OR you can use the disposable muffin cups or muffin liners.
Also, use a cookie scoop like the one pictured below to scoop out the batter and place into your muffin pan.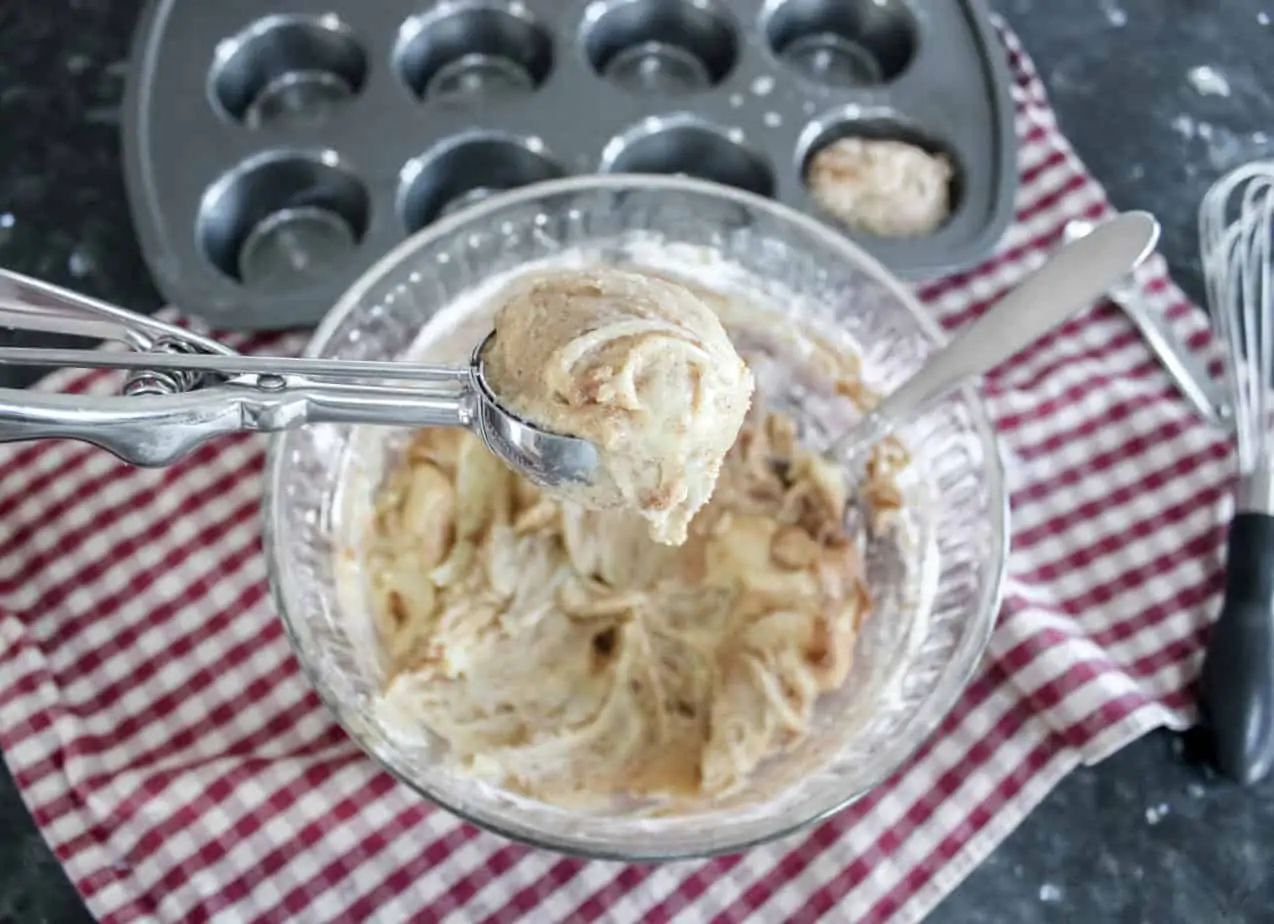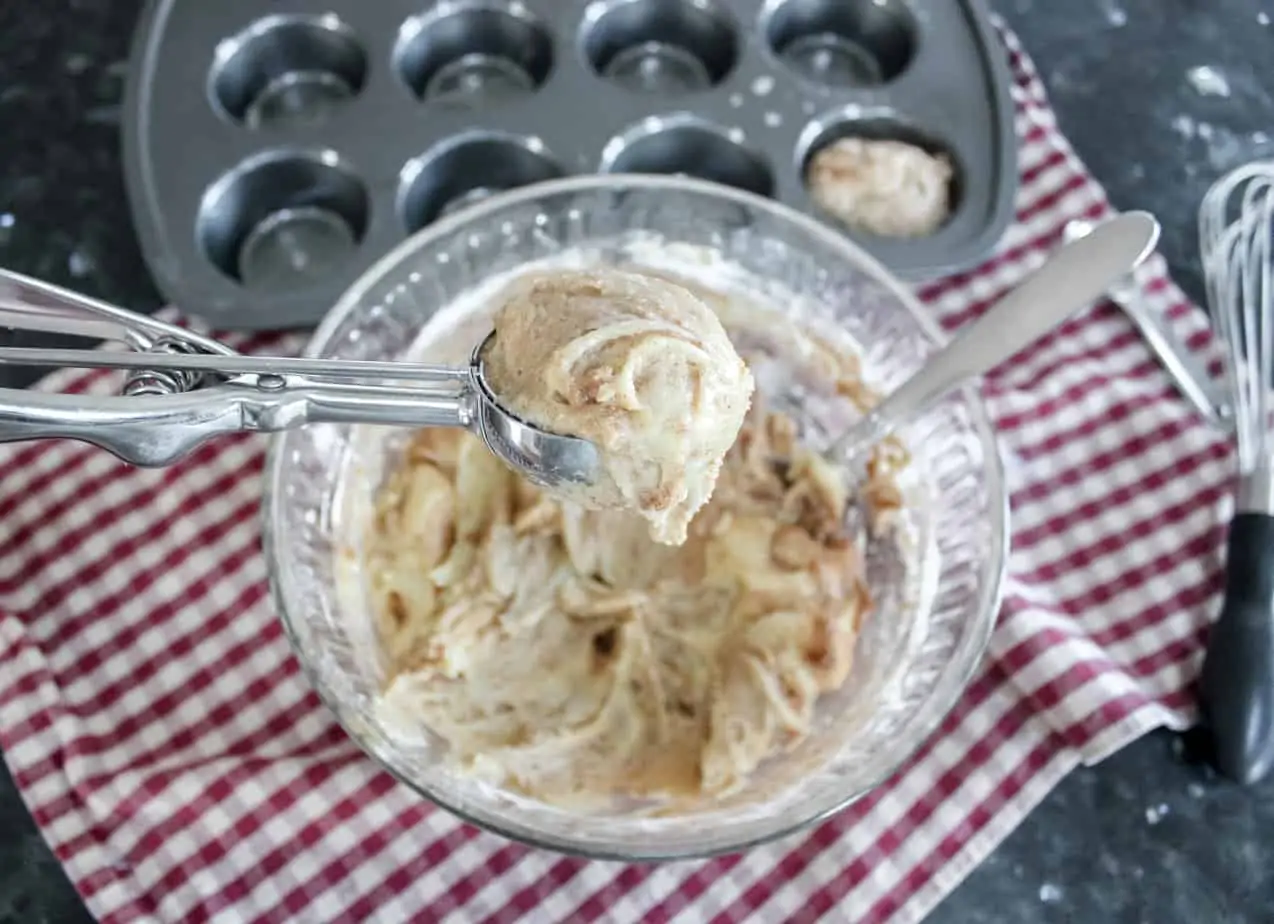 Step 6: Heat Oven to 400 Degrees Fahrenheit and Bake
Place muffins in a preheated 400 degrees Fahrenheit oven and bake for approximately 20 minutes.
Be sure to use a toothpick to insert into a muffin to make sure they are baked through before removing them from the oven.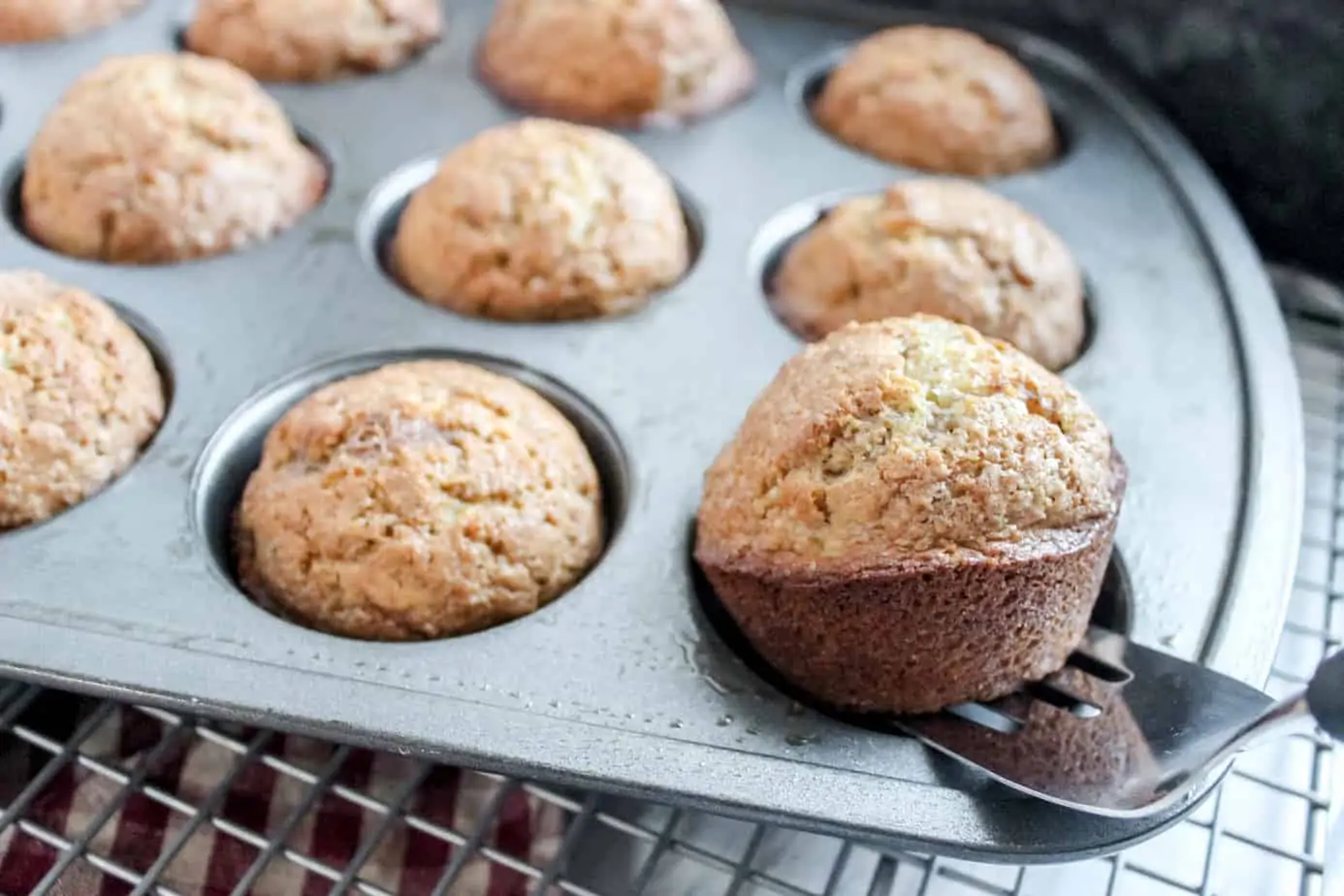 Are Cinnamon Muffins Healthy?
First of all, the star ingredient, cinnamon does have some great health benefits according to this Cleveland Clinic article:
Cinnamon has anti-inflammatory properties
It may help reduce blood sugar levels
Can help reduce cholesterol
However, eating cinnamon muffins on their own as a meal are probably not the healthiest breakfast you can eat.
On the other hand, they're not terribly unhealthy either.
As a matter of fact, if you serve these delicious muffins as a side to go with healthy breakfast items like eggs and fresh fruit, you can absolutely consider it a healthy and balanced meal!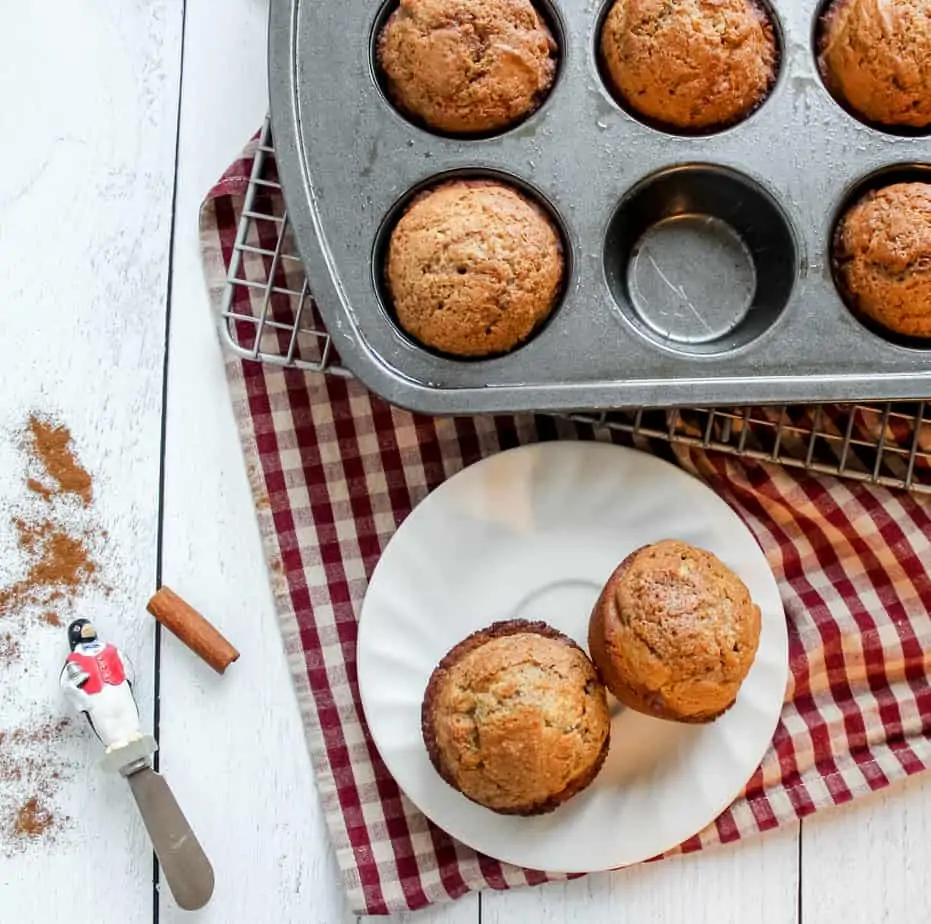 I hadn't made this cinnamon muffin recipe in a very long time, so when my husband and son could smell the amazing aroma in the house, they followed their noses to the kitchen.
Needless to say, it was all I could do to keep them from devouring the muffins before they even had a chance to cool off.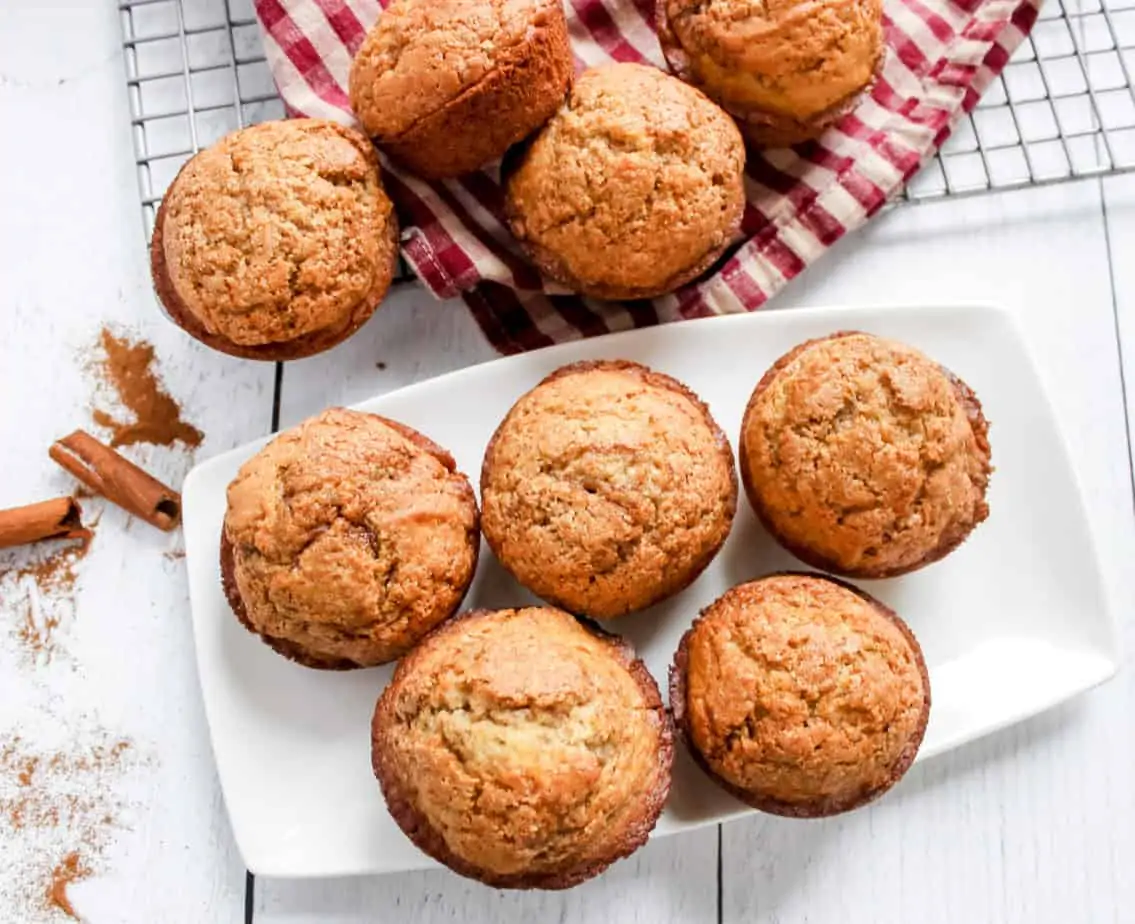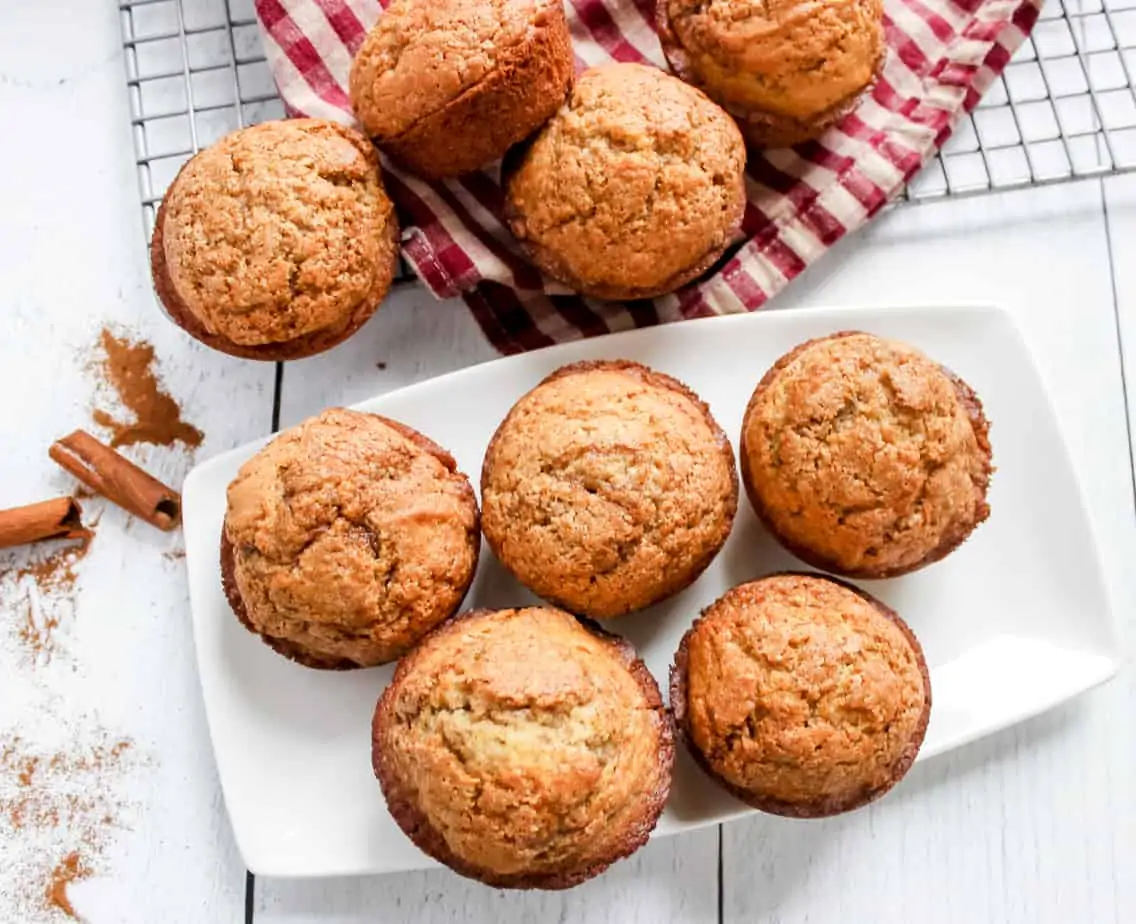 In addition, it's no surprise at all that they both told me these are the best cinnamon muffins they've ever had.
Shh, don't tell them how ridiculously easy they are to make!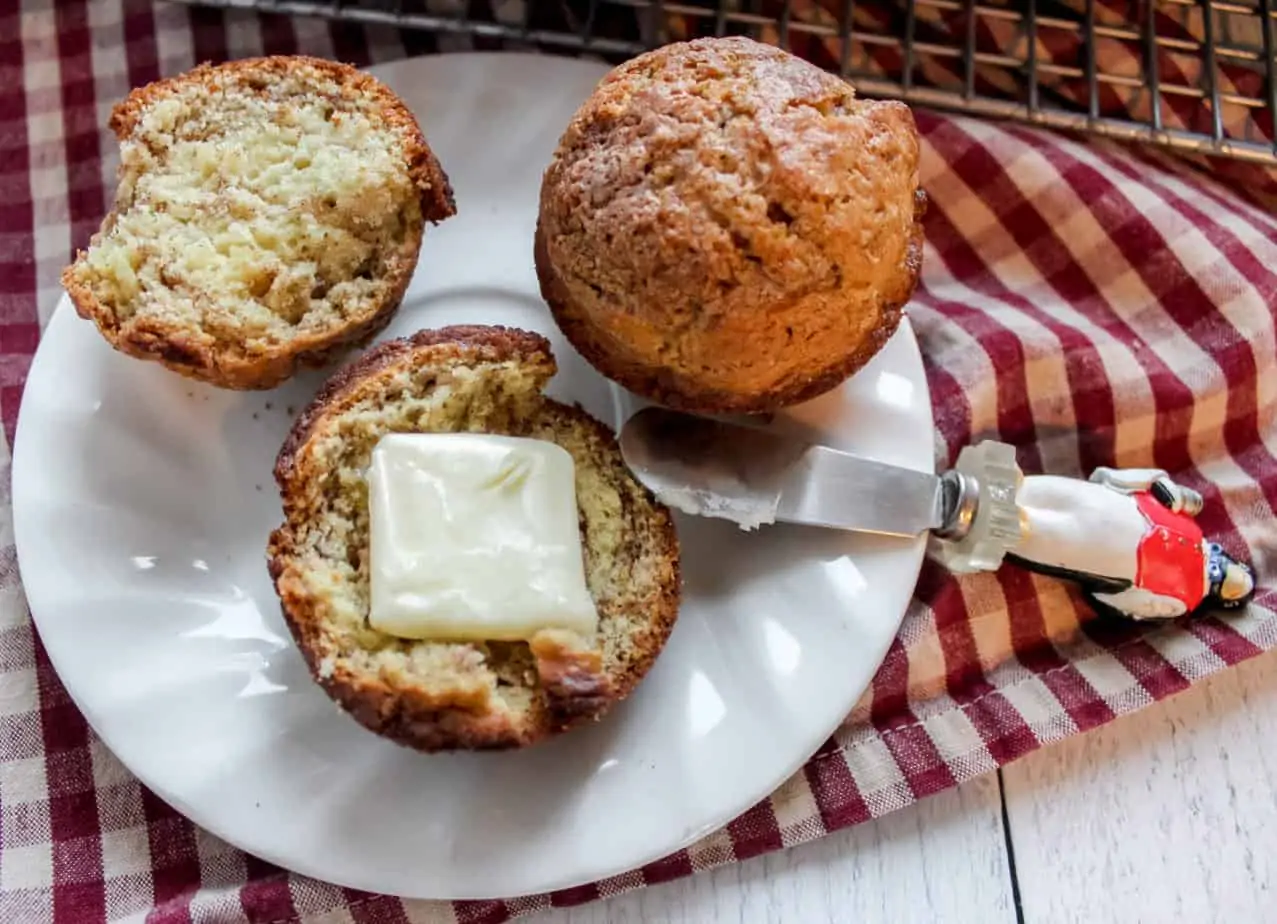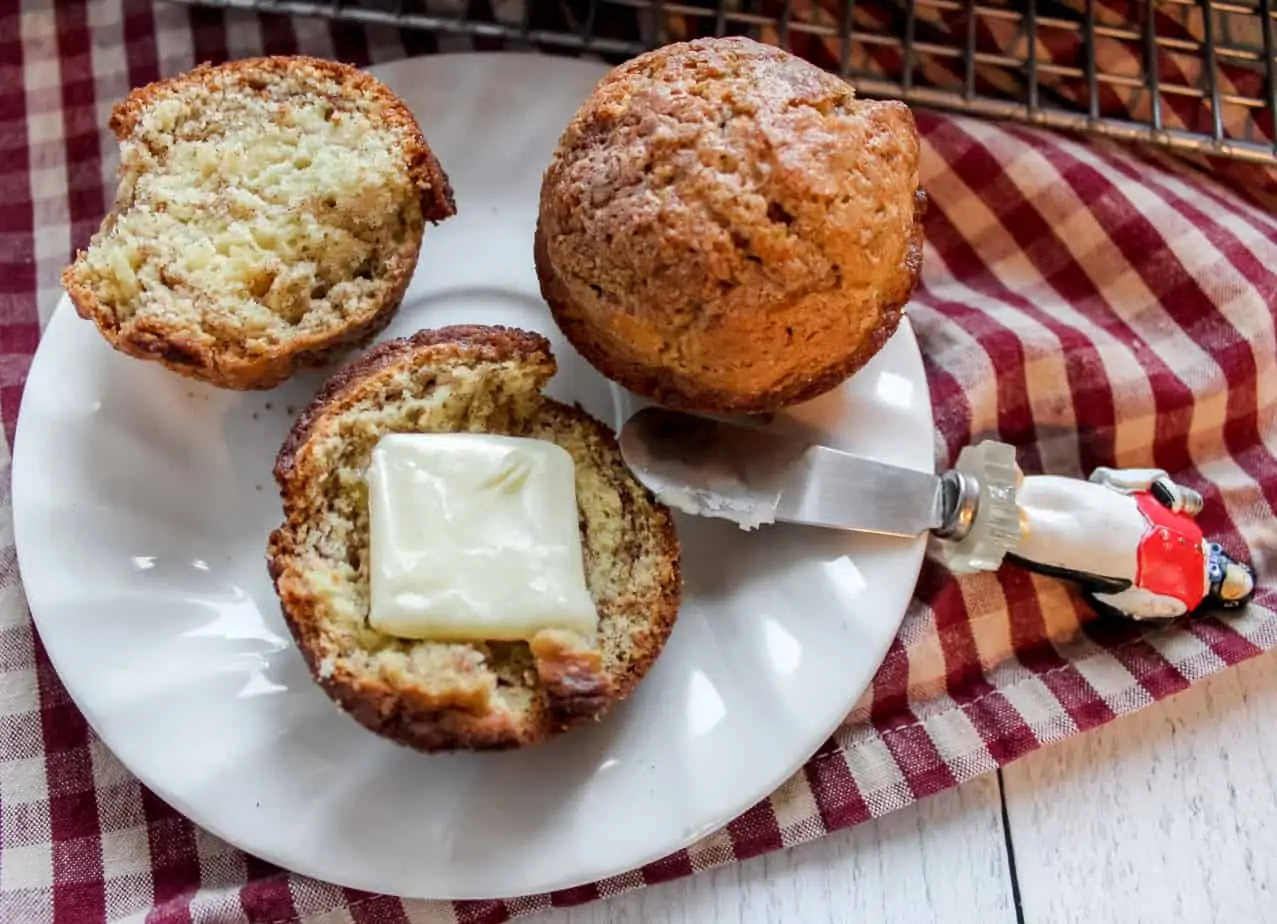 You don't have to refrigerate the muffins, but if you want to, they will last longer (about a week) than if you store them in room temperature (1 to 2 days).
Storing
To store your cooled muffins (that is, if you have any leftover muffins!) just place them in an airtight container or a large Ziploc bag.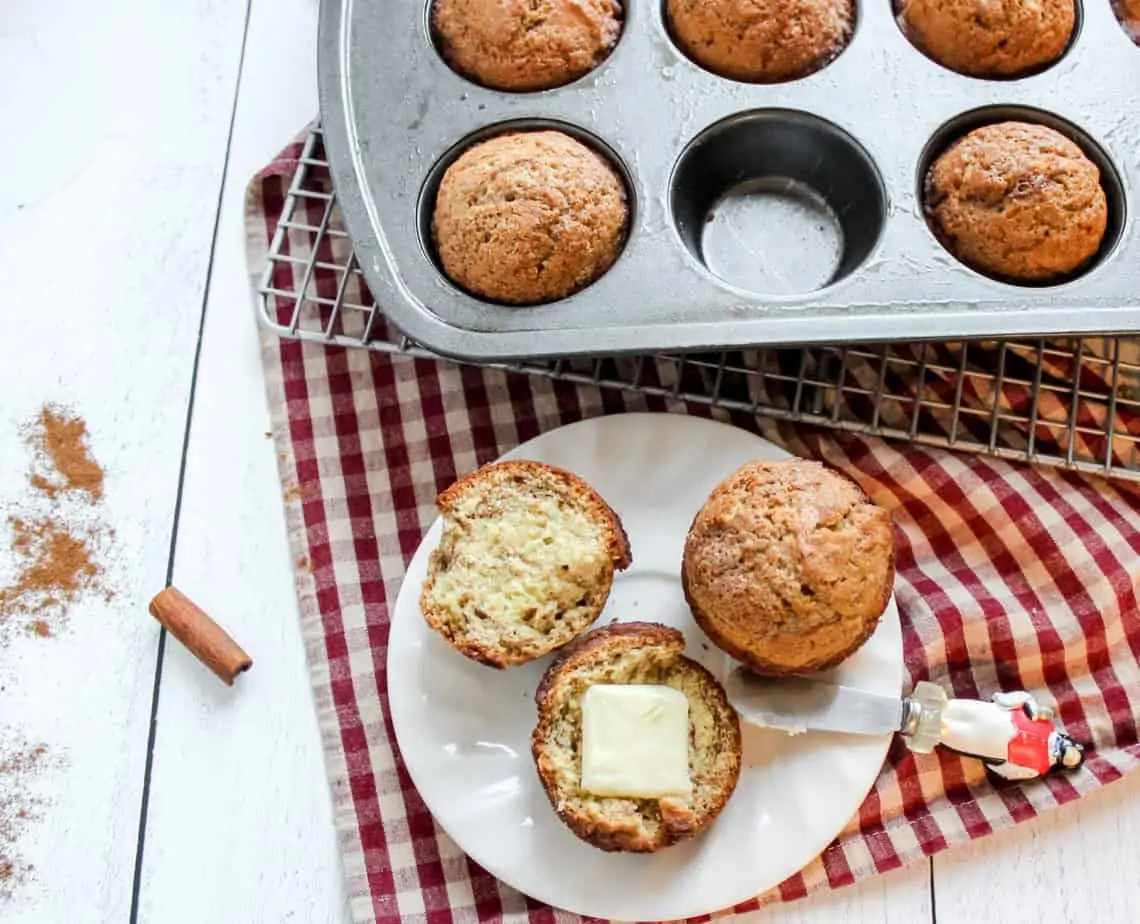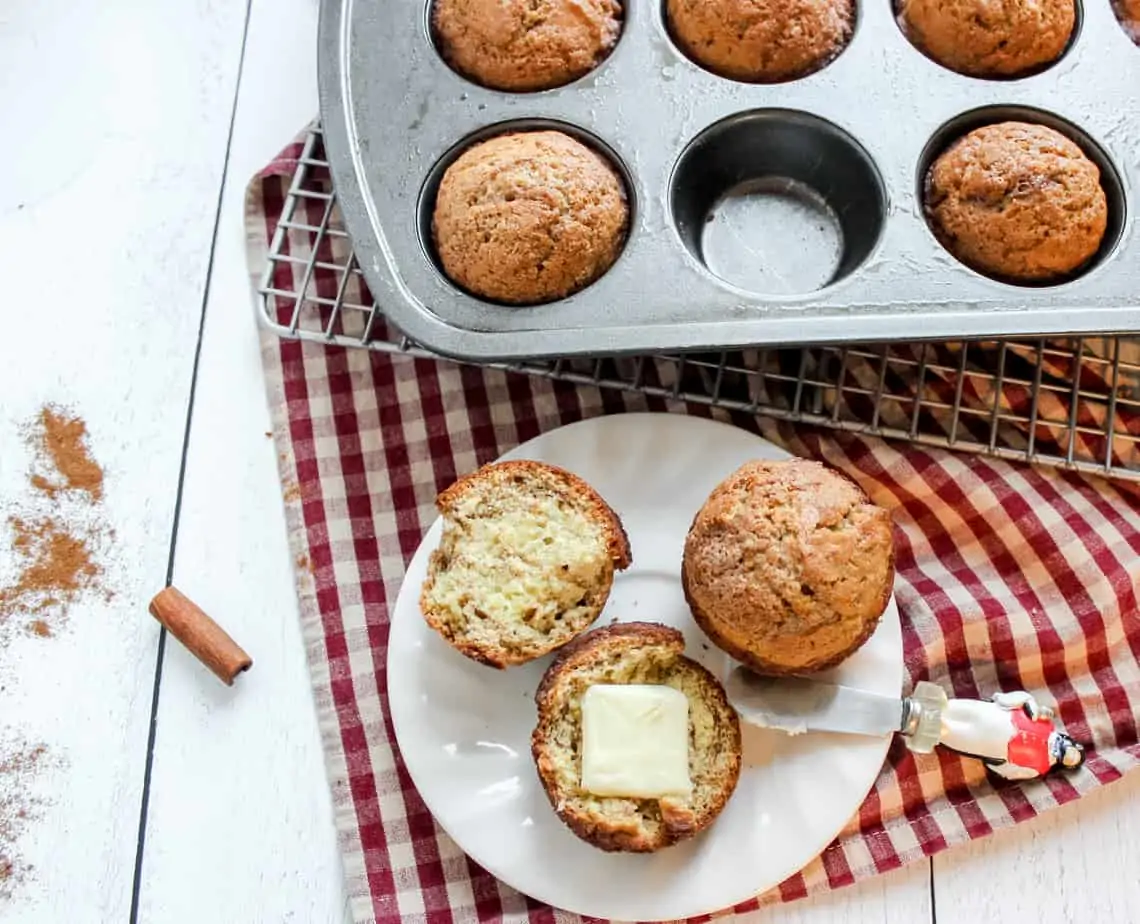 Cinnamon Muffins Recipe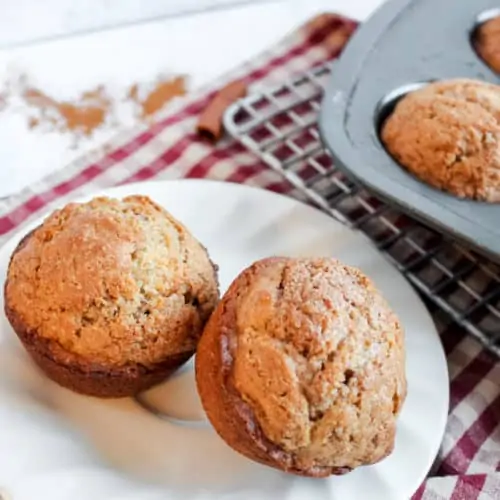 Cinnamon Muffins
These cinnamon muffins are a delicious breakfast mainstay using basic ingredients already in your pantry and refrigerator.
Ingredients
6

tbsp

Butter, Melted

¾

cup

Granulated Sugar

2

Eggs, Large

1

tsp

Vanilla Extract

½

cup

Milk or Buttermilk

2

cups

All-Purpose Flour

1

tsp

Baking Soda

½

tsp

Salt
Cinnamon Sugar Swirl Mixture
⅓

cup

Granulated Sugar

1

tbsp

Cinnamon, Ground
Instructions
Preheat oven to 400 degrees Fahrenheit.

Using a whisk, mix melted butter & 3/4 cup of sugar thoroughly in a large bowl.

Add eggs and vanilla to mixture and combine well.

Pour milk into mixture and whisk until blended.

Add flour, baking soda, & salt and mix completely using a large, heavy spoon.

In a separate small bowl, mix 1/3 cup of sugar with ground cinnamon.

Pour cinnamon sugar mixture into the large bowl of muffin dough and fold in a few times – just enough to make a swirl effect.

Using a cookie scoop, add muffin dough to a 12-muffin, greased tin.

Bake for approximately 20 minutes or until a toothpick inserted into a muffin comes out clean.
For more delicious muffin recipes, click on over to:
Bakery Style Chocolate Chip Muffins
Zucchini Muffins with Parmesan Cheese