These Weight Watchers Zucchini Muffins are the perfect breakfast staple, especially for those on-the-go mornings that we all have!
Not only do I absolutely LOVE quiche, but also, I LOVE a delicious addition to my arsenal of good-for-you recipes!
This recipe comes out to only 2 Weight Watchers Points Plus Value per muffin AND, with the Freestyle Plan, it's 1 SmartPoint!
Weight Watchers Zucchini Muffins
I received this recipe in the mail with my monthly Weight Watchers membership card.
These are so good, I'd make these muffins whether I was on a diet or not.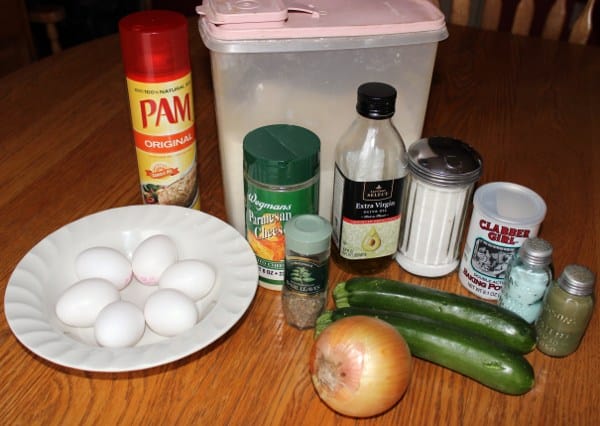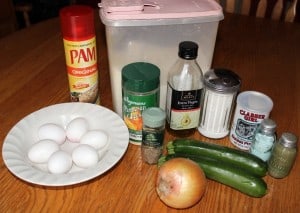 Sneak In Zucchini and Nobody Will Know
So, for some odd reason, some people aren't crazy about zucchini.
Personally, I really like zucchini!
Honestly though, you really don't even taste the zucchini in these muffins.
So, if you want to sneak in some veggies to your loved ones with this recipe, they will never know the difference.
Your secret is safe with me!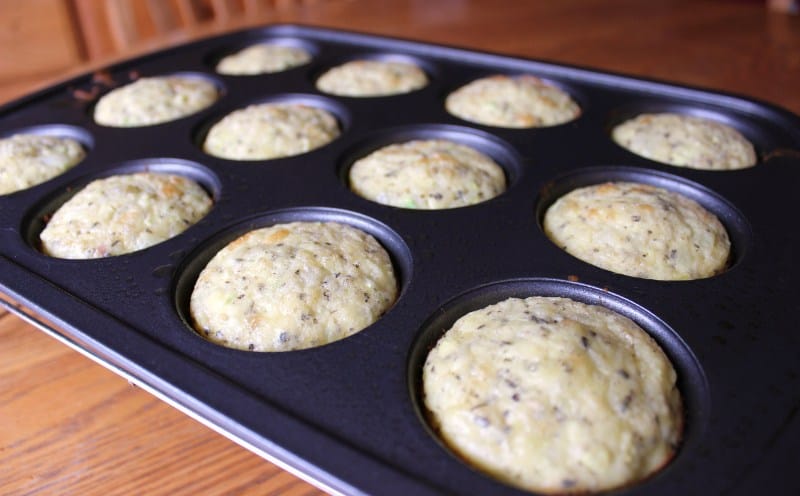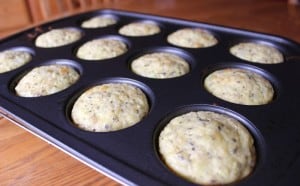 Note: This post contains affiliate links. That means if you click on a link and make a purchase we may receive a small commission. Thank you!
Get A Good Quality Muffin Pan
First, if you're looking for a good, inexpensive muffin pan, look no further than Amazon.
Here's a Wilton Recipe Right Nonstick 12 cup Regular Muffin Pan.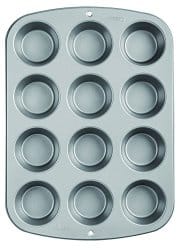 With 1,529 reviews at 4 1/2 stars (as of this writing), you know it's a good pan.
Weight Watchers Zucchini Muffins Recipe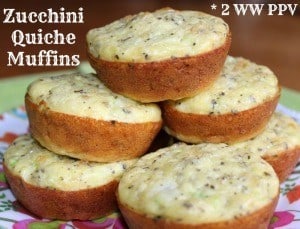 Weight Watchers Zucchini Muffins - Bite Size Mini Quiches
Delicious and healthy zucchini quiche muffins with only 2 Weight Watchers Points Plus Value per muffin!
Ingredients
- 4 sprays cooking spray

- 2 small uncooked zucchini

,

finely chopped

- 1 large uncooked onion

,

finely chopped

- 1 cup shredded parmesan cheese

,

about 3 oz

- 6 large eggs

- 1/2 cup all purpose flour

- 1/4 cup fresh basil

,

finely chopped

- 3 Tbsp olive oil

,

extra virgin

- 2 tsp baking powder

- 1 tsp sugar

- 1 tsp kosher salt

- 1/2 tsp black pepper
Instructions
Preheat oven to 375 degrees. Coat two 12-hole nonstick muffin pans with cooking spray 9 or use just one pan and cook in two batches.

Combine all ingredients in a large bowl; spoon about 2 heaping tablespoons egg mixture into each prepared hole, making sure to stir mixture after filling each one.

Bake until bottoms are golden brown and quiche are cooked through, about 15 minutes.

Remove pan(s) from oven and let quiche cool for a few minutes in pan(s); remove quiche to a wire rack to cool more (and repeat with remaining ingredients if necessary).

Yields 1 quiche per serving.
Notes
www.HousewivesOfFrederickCounty.com
Weight Watchers Zucchini Muffins Are Easy to Make and Delicious
These muffins were absolute heaven!
They're hearty and totally hit the spot when you're hungry for a good solid breakfast.
Weight Watchers Zucchini Muffins are the perfect recipe to bake on a Sunday morning so that you can save the leftovers for busy weekday mornings.
Or, if you want them hot and fresh out of the oven, prepare in advance by choping the onions and zucchini the night before and store them in the refrigerator.
Then the morning you make the muffins, just mix in the remaining ingredients and bake.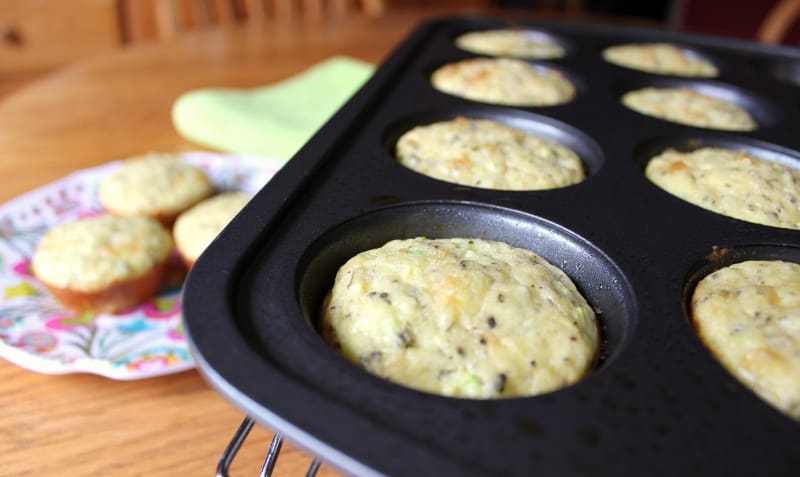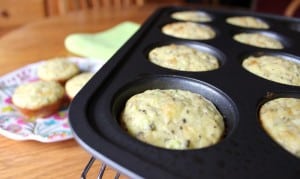 The egg, cheese, and onion are the strongest flavors in these bite-size, well more like 2 or 3 bite size, mini quiches.
They were the perfect combination!
Use Fresh Basil and Reduce the Salt
One tip I have is to not tweak the recipe like I did and use dried basil.
Unfortunately, when I bit into the muffins, I could barely taste the dried basil that I used as a substitute.
Using fresh basil is key to getting the optimal fresh taste in your muffins.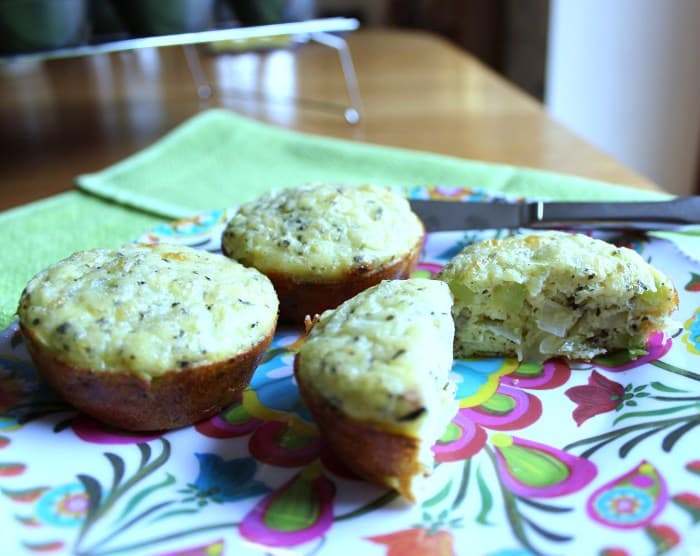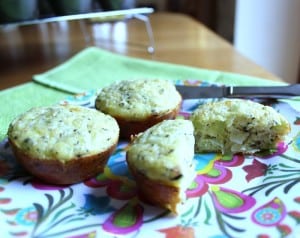 Also, be careful with the salt.
The recipe calls for kosher salt.
I didn't have kosher salt, so I used table salt.
However, 1 teaspoon of table salt was a little bit too much.
Next time I will reduce it to 3/4 teaspoon of table salt.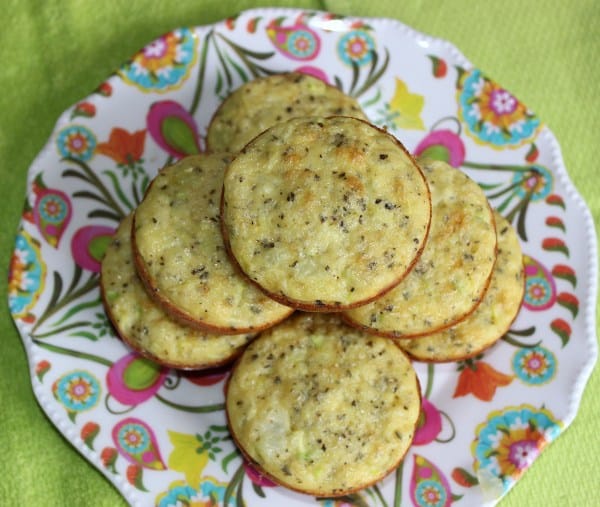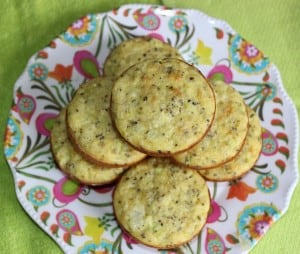 These Weight Watchers Zucchini Quiche Muffins were a hit with my husband.
He absolutely loved them!
Refrigerate Leftovers
Whatever we had leftover, I stored in the refrigerator and just heated a few up throughout the rest of the week for breakfast.
You can also store your leftover muffins in a muffin/cupcake keeper like this Snapware 2 Layer Cupcake Keeper.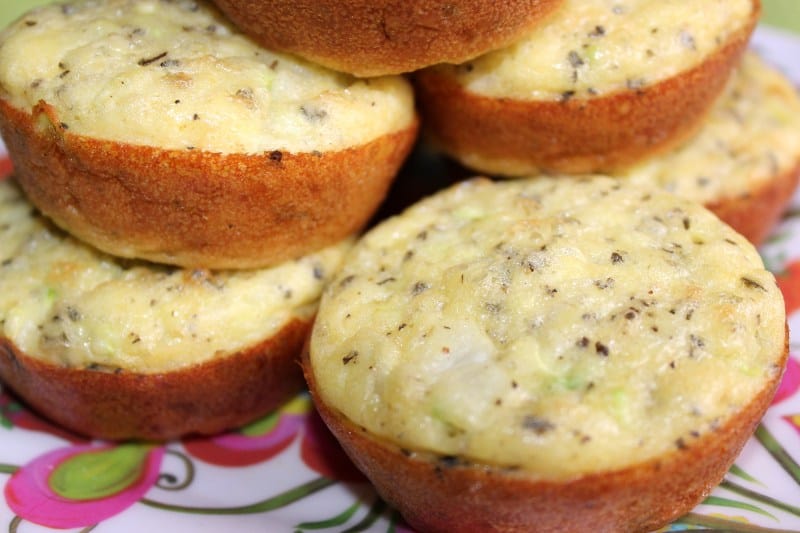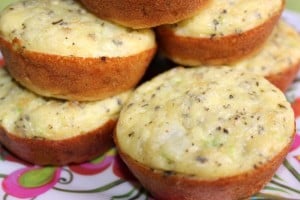 So who says muffins just have to be for bread?
Quiche is SO good in muffin form!
AND, they're great for when you want to stay in control of your portion sizes.
What's your favorite muffin recipe?
For more muffin recipes, click on our super popular
Easy Walnut Chocolate Chip Muffins
Banana Crumb Muffins Even Your Picky Eater Will Love