After you make these banana bread muffins, you'll never need to search for another banana muffin recipe again!
The crumbly, crispy topping and the moist inside of these muffins just scream for melted butter and a cup of coffee.
Banana Bread Muffins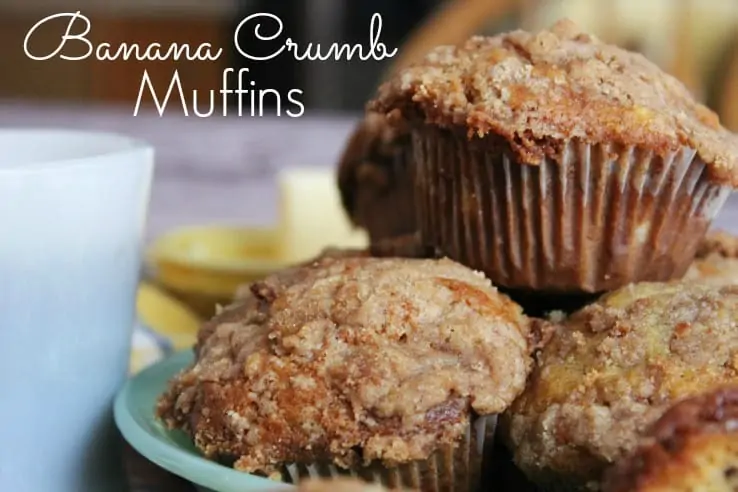 Firstly though, I have what I call a challenge.
See, I've had this challenge since my son stopped bottle feeding as a baby and started eating real food.
That challenge is picky-eater-syndrome.
No, that's not a scientific term.
But, if you're a mom and you have a picky eater, you know what I'm talking about.
The Story of my Picky Eater
My son is now 9 years old and is somewhat better about what food he will allow to pass his lips.
But, I'll put it this way, the list of what he WON'T eat, is probably longer than what he WILL eat.
So when I found this Banana Bread Muffins recipe on my favorite recipe website, All Recipes, I knew that I'd have a 50/50 chance of my son even trying them.
It doesn't matter that there are 8,617 reviews, or that the average review is 5 out of 5 stars.
The true test, and what really mattered to me, was when I nervously presented these muffins on a plate in front of my son.
I compare it to approaching a dog you don't know, knowing that if you don't show fear, the dog will respond to you better.
So I just casually plop the plate in front of him and walk away, glancing over at him through the corner of my eye to see what his reaction will be.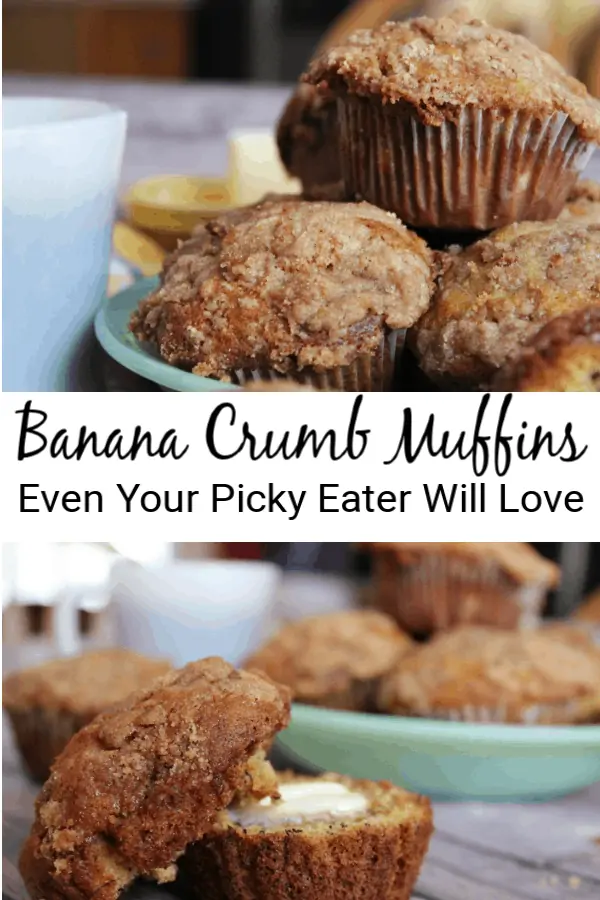 Husband Eats Almost Anything
My hubby, on the other hand, LOVES most foods.
He grew up loving his mom's banana bread recipe and will pretty much devour it anytime I make it.
So I figured I had a good shot at satisfying at least one member of my household making these muffins.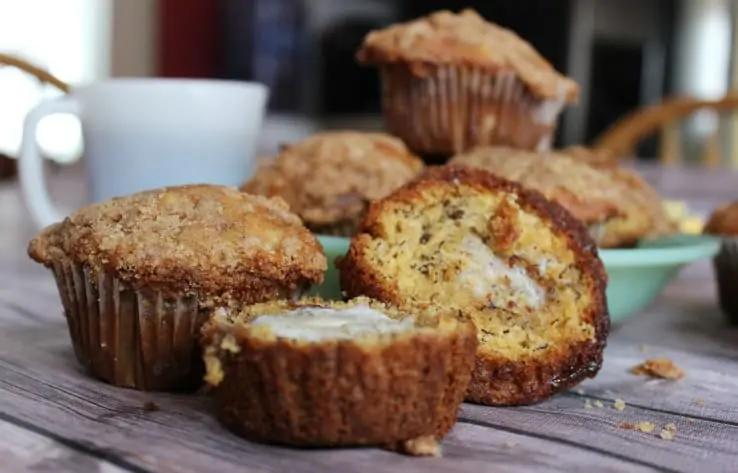 Banana Bread Muffins Recipe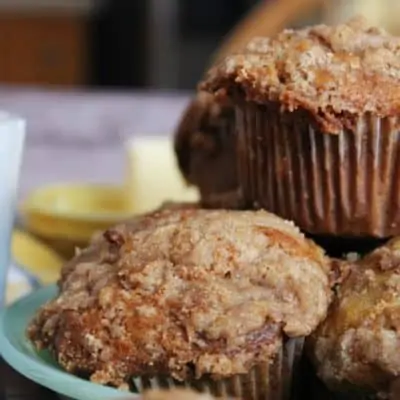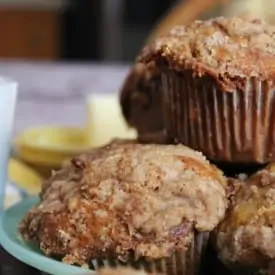 Banana Bread Muffins
Deliciously moist banana bread muffins with a crumble topping that even your pickiest eater will love!
Ingredients
1 ½

cups

All-purpose flour

1

tsp

Baking soda

1

tsp

Baking powder

½

tsp

Salt

3

Bananas, mashed

,

Preferably overripe

½

cup

White sugar

1

Egg, lightly beaten

⅓

cup

Canola oil

1

tsp

Vanilla

¼

cup

Packed brown sugar

2

tbsp

All-purpose flour

¾

tsp

Ground cinnamon

1

tbsp

Butter
Instructions
Preheat oven to 375 degrees F (190 degrees C). Lightly grease 10 muffin cups, or line with muffin papers.

In a large bowl, mix together 1 1/2 cups flour, baking soda, baking powder and salt. In another bowl, beat together bananas, sugar, egg, canola oil, and vanilla. Stir the banana mixture into the flour mixture just until moistened. Spoon batter into prepared muffin cups.

In a small bowl, mix together brown sugar, 2 tablespoons flour and cinnamon. Cut in 1 tablespoon butter until mixture resembles coarse cornmeal. Sprinkle topping over muffins.

Bake in preheated oven for 18 to 20 minutes, until a toothpick inserted into center of a muffin comes out clean.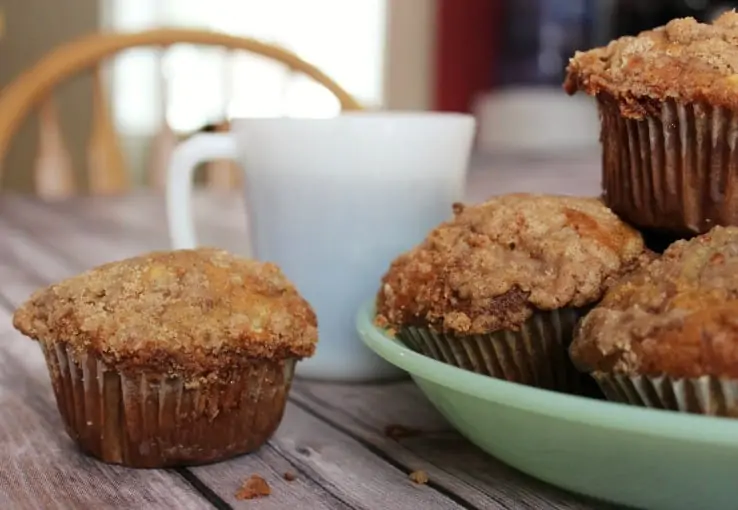 The Results Were Delicious
As I expected, these muffins turned out really good.
They're also great for saving for later and then reheating in the microwave for about 45 seconds. Mmmm!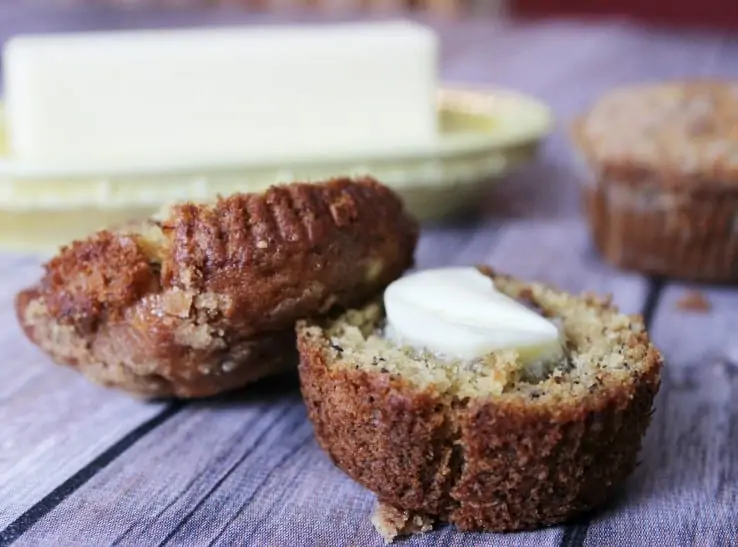 The first person I served a muffin to was my husband and he gobbled it down and asked for more.
Yay! One down, one to go.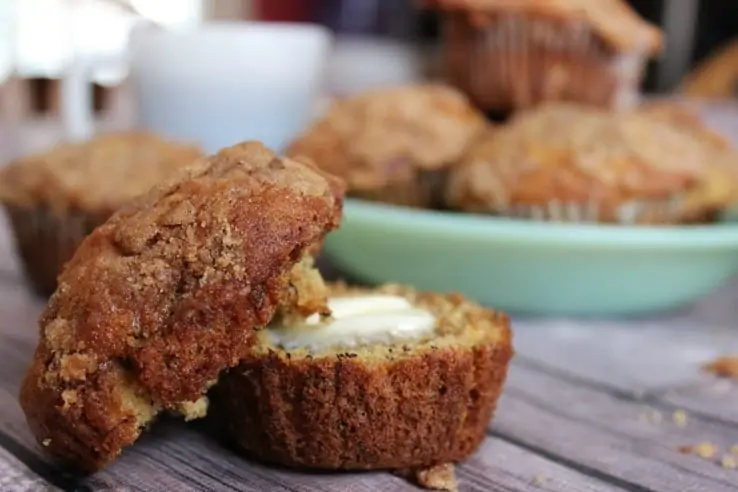 The Picky Eater Test
I called for my son and said 'Would you like some banana bread muffins for breakfast?' I made sure to sound very casual and matter-of-fact.
He said 'Okay!'
Hmmmm! He must be really hungry.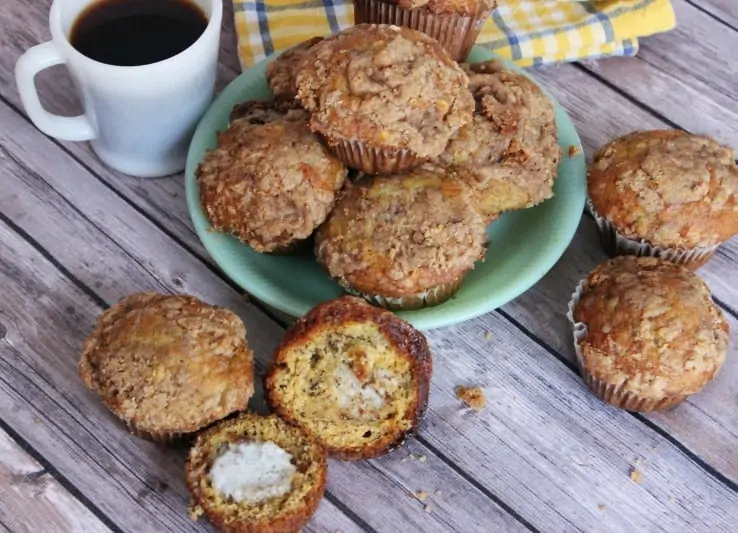 And lo and behold, right in front of my eyes, my son took a bite and kept on eating, and eating, annnnd eating!
As a matter of fact, and I'm not exaggerating, my son told me that this was the best breakfast food he's ever eaten in his life.
The heavens opened up and all was good with the world.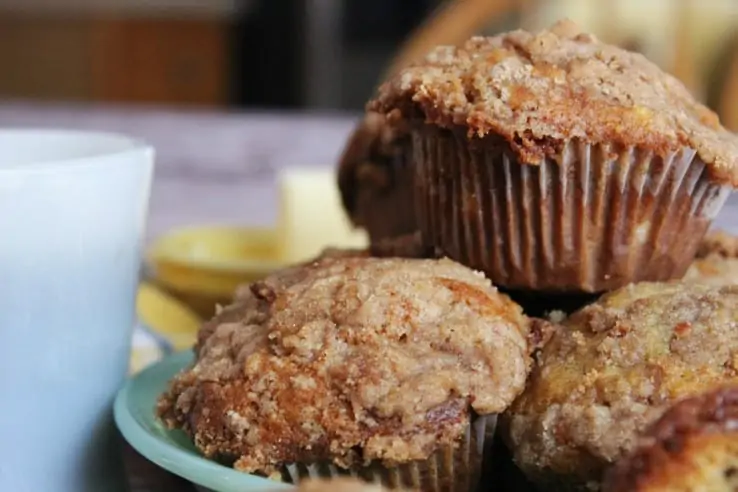 And that 'what-he-WILL-eat' list has just gotten a little longer!
For more muffin recipes, try out our ta die for
Easy Walnut Chocolate Chip Muffins
and our
And you have to try our new Blueberry Zucchini Bread recipe! Yum!
What's your household's favorite muffin recipe?
Tell us in the comments!