It's the most wonderful time of year, especially when you can visit the beautiful Christmas lights in Frederick Md and the surrounding area!
Why not enhance your holiday spirit this season by touring one or even several of the Christmas light displays and shows located SO close to home!
Places That Have Christmas Lights in Frederick, Md and Beyond
Yes, I know, the hustle and bustle of this time of year can be very stressful, which tends to strip the magic right out of the entire reason for the season.
Therefore, I decided, for my own stress relief AND for yours, to put together a list of the most magical, festive, and spectacular list of holiday lights, tree displays, and light shows in our area!
Because, no matter your age, there's something SO enchanting and wonderful about taking time out with the family to truly embrace what this time of year is all about!
Walk Through and Drive Through Christmas Lights
Needless to say, you're going to love this list because there's something for everybody!
If you're looking for Christmas lights to take a nice, leisurely stroll through, there are several on our list.
On the other hand, if you'd rather stay out of the cold and pack the family in the car together for a nice evening drive, I've got you covered!
Things To Bring To Your Christmas Lights Outing
But, before you go, be sure you're fully prepared to optimize your fun to the fullest by bringing:
A camera and/or your cell phone because you're going to want to take all the pictures!
Hat, gloves, coat, good walking shoes (Amazon) – for the light displays that require walking
Hot chocolate pre-made in travel mugs (Amazon) (I have this same mug on my Christmas wish list!)
Snacks – Cookies! Here's a list of amazing Christmas cookie recipes!
Before You Go On Your Holiday Lights Adventure
By all means, before you set out for your festive expedition, make sure you double check your destination's website and Facebook page for:
Open dates
Times
Ticket costs (if any)
Reservation requirements
Sold out status
Above all, enjoy your time and soak it all in!
1. Sailing Through the Winter Solstice – Downtown Frederick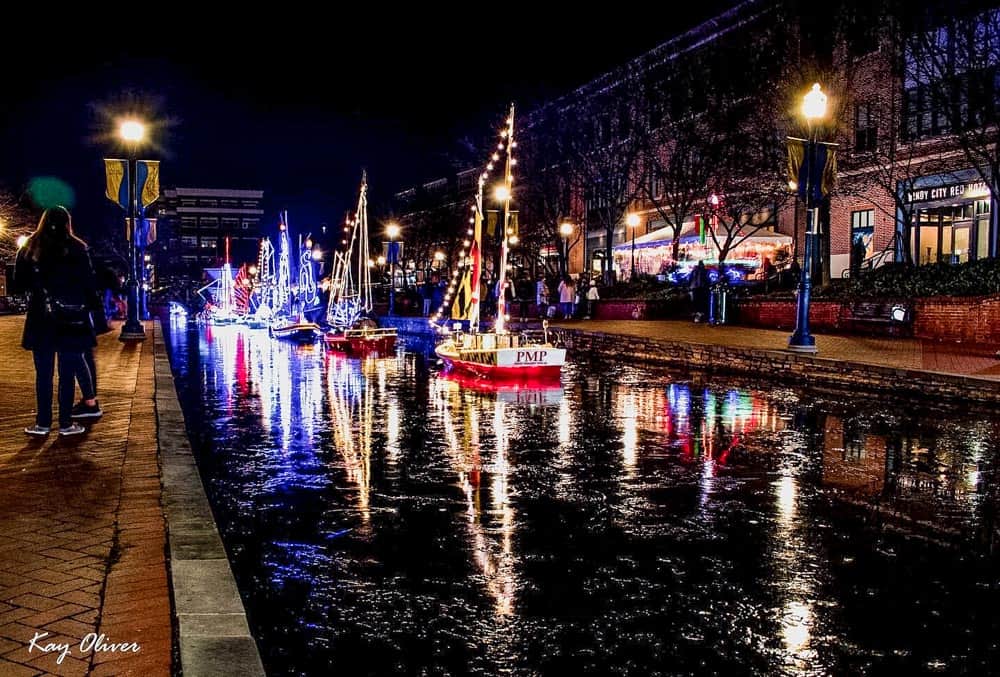 Sailing Through the Winter Solstice
Carroll Creek Linear Park
Frederick, MD 21701
Dates: November 20, 2021 to Early March 2022
Cost: Free
About:
Sister project to Color on The Creek.
Enables local businesses to raise funds for local charities all while beautifying the Carroll Creek!
Made possible by local nonprofit Color On The Creek, the same group that is responsible for the beautiful lilies that float on the creek through the summer months.
Frederick businesses are invited to sponsor and design a boat to be on display.
This is also a competition! Vote for your favorite boat by making a contribution to the affiliated local charity to help determine the winner. Each dollar donated is one vote! The boat with the most votes at the end of the season is declared the winner and will receive the soon to be coveted travelling Sailing through the Winter Solstice Trophy.
You can view the boats anytime day or night. In fact, you may want to take a look while it's light out and again after it gets dark and the lights come on. Lights typically turn on at sunset, so this is a great time to see them both ways.
2. Brookside Gardens Garden of Lights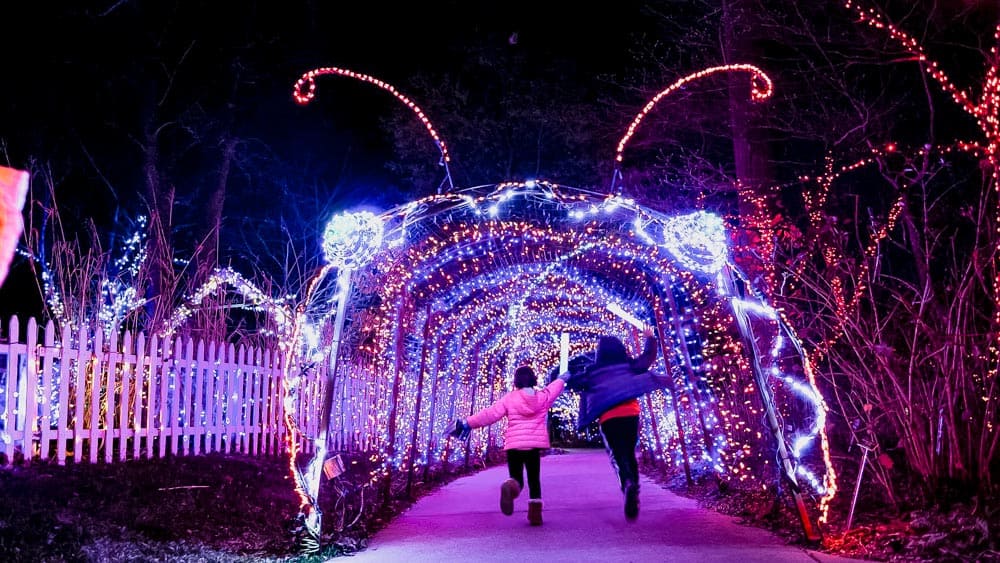 The Garden of Lights
1800 Glenallan Ave
Wheaton, MD 20902
(301) 962-1400
About: The outdoor winter light display is a walk-through experience.
Dates: November 19, 2021 (except 11/22/21 to 11/25/21 & 12/24/21 – 12/25/21) to January 2, 2022
Cost: $10 per person over 3 years of age, MUST HAVE advance tickets. No tickets are sold at the gate.
3. Byron Memorial Park, Williamsport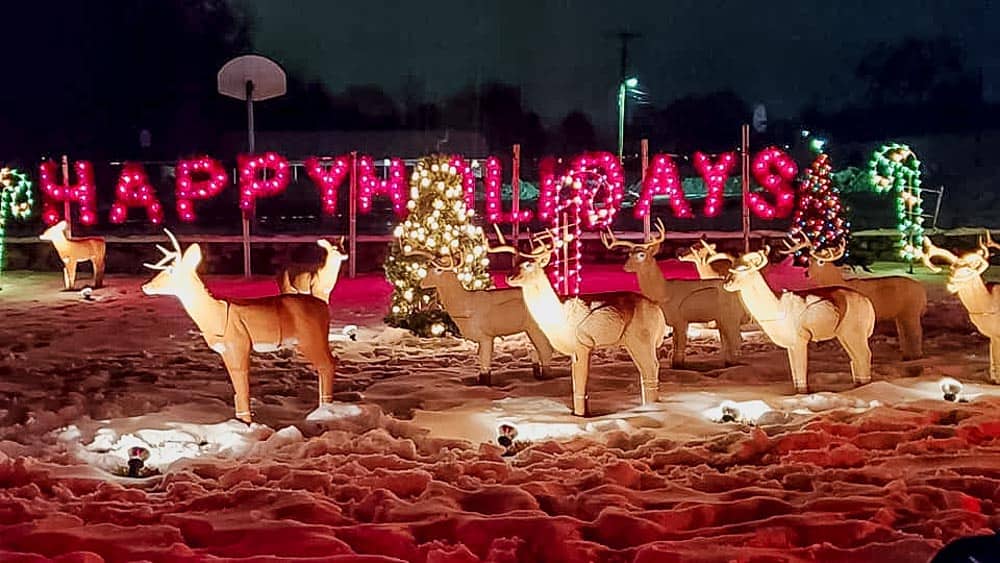 Byron Memorial Park
11 Park Rd
Williamsport, MD 21795
(301) 223-7711
About: Walk thru or drive thru the park to view the lights
Dates: December 3, 2021 to January 2022
Cost: Free
4. Enchant Christmas DC
Enchant Christmas DC
1500 S Capitol St SE
Washington, DC 20003
(833) 362-6445
About: Light Maze, The Village (market), Ice Skating Trail
Dates: November 26, 2021 to January 2, 2022
Cost: $29 to $39 per person
5. Gaylord at National Harbor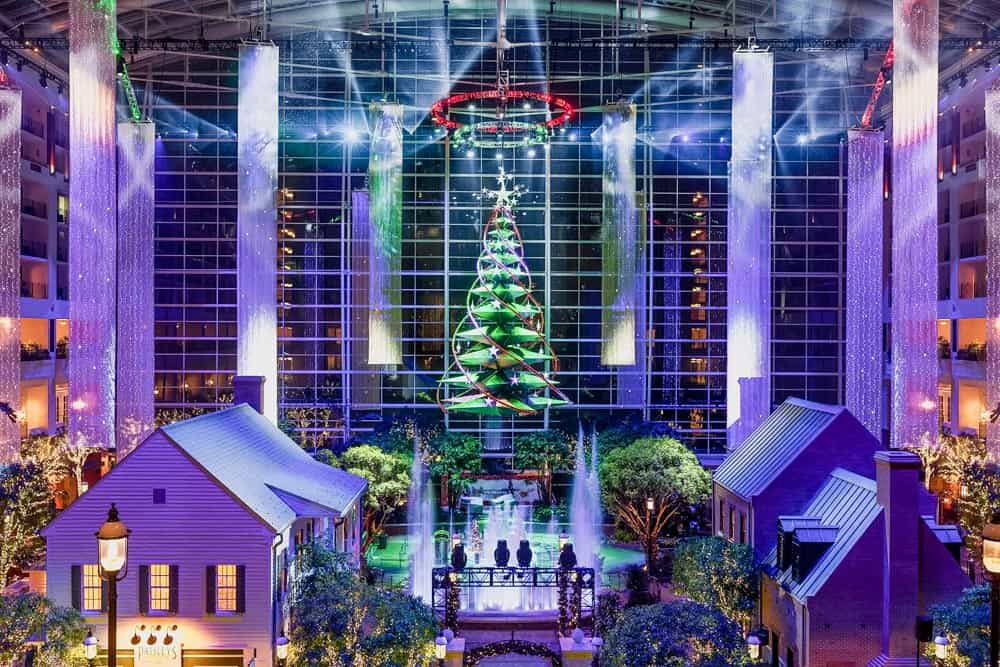 Gaylord at National Harbor
165 Waterfront St
National Harbor, MD 20745
(877) 628.5427
About: We have Christmas decorations throughout the hotel and every evening we will have our nightly laser light show that runs on the half an hour from sunset to 9pm.
Dates: November 26, 2021 to December 31, 2021
Cost: Free
6. Hershey Sweet Lights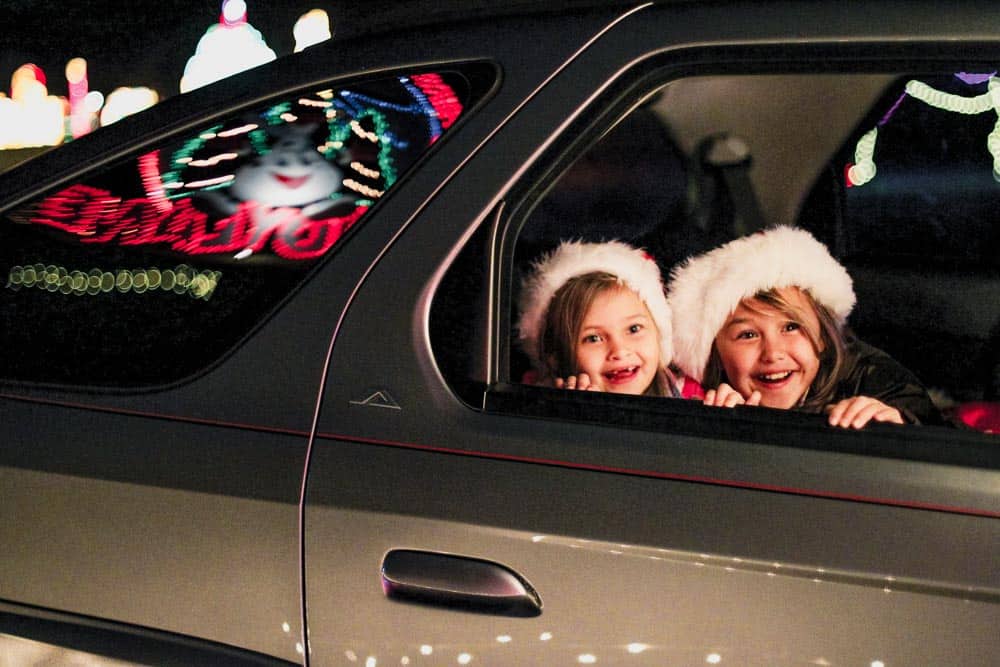 Hershey Sweet Lights
1183 Sandbeach Road
Hershey, PA 17033
(717) 534-3900
About: Enjoy nearly 600 illuminated, animated displays from the comfort of your car as you drive through 2 miles of wooded trails at Hershey Sweet Lights®!
Dates: November 12, 2021 to January 2, 2022
Cost: Buy online in advance and save by 5PM on the day of your visit. Price varies by day.
Starting Online At $22.15, Gate Rate At Sweet Lights: $39.15
7. Koziar's Christmas Village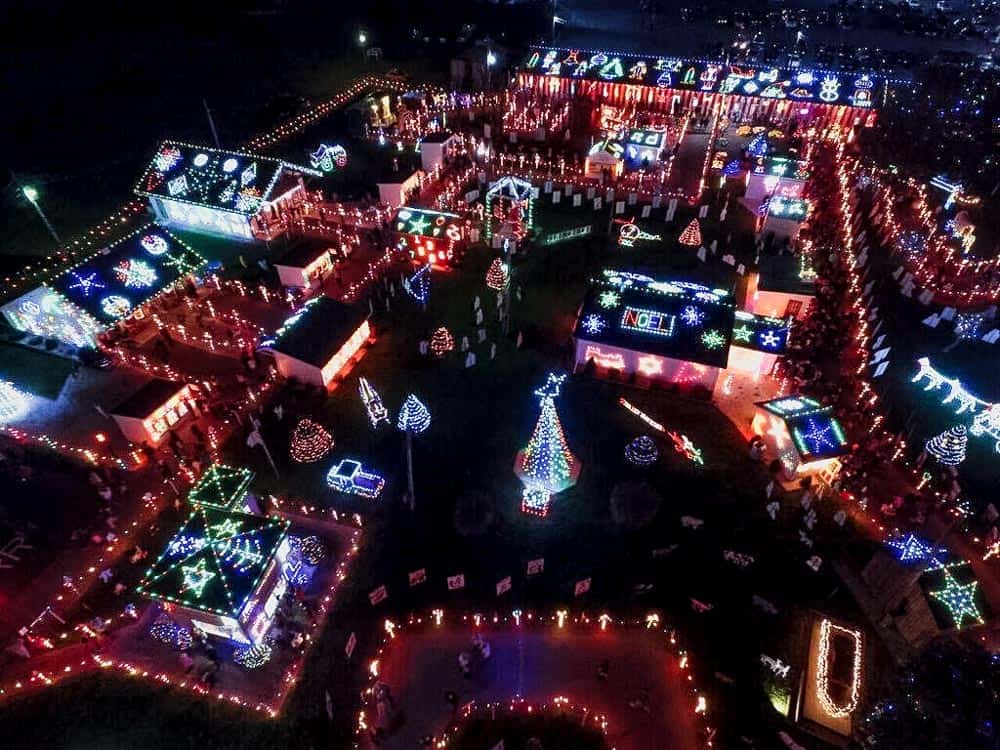 Koziar's Christmas Village
782 Christmas Village Rd
Bernville, PA 19506
About: Driving through the darkened countryside and coming over that last hill on the unlit country road is like driving into a fairyland. Suddenly you find yourself in a dazzling valley set aglow with more than one million Christmas lights adorning buildings, gift barns, and landscape. A reflective lake adds to the stunning beauty of this magical place.
Dates: First Saturday in November 2021 through January 1, 2022
Cost: $10 to $17 per person
8. Winter Lights Festival at Seneca Creek State Park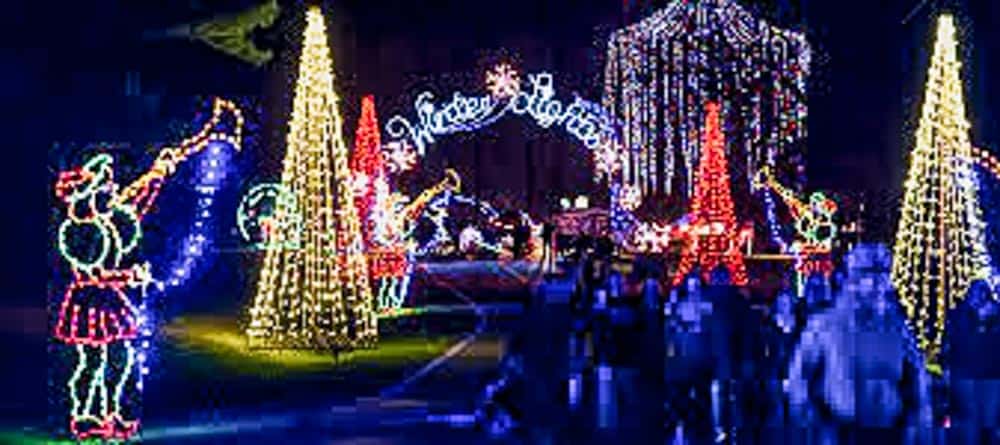 Winter Lights Festival at Seneca Creek State Park
11950 Clopper Rd
Gaithersburg, MD 20878
(301) 258-6350
About: The wondrous display of lights at Seneca Creek State Park will be open nightly. The 3.5 mile drive through the enchanted setting of Seneca Creek State Park takes you past more than 450 illuminated displays and beautifully lit trees that light up the night.
Dates: November 26, 2021 through December 31, 2021
Cost: $15 to $30 per vehicle – Advance purchase required
Merry Christmas, Happy Hanukkah, Happy Kwanzaa & Happy Holidays everybody!
For more fun holiday resources, click on over to:
Christmas Tree Farms in Frederick Md & Nearby
Free Christmas Events in Frederick Md
Top 10 DIY Christmas Ornaments: Easy & Inexpensive