Remember last year, when I wrote that post about our maiden voyage camping experience with our new-to-us camper? Well, since then we have taken two more camping excursions! One was to Gwynn's Island RV Resort and Campground in Gwynn, VA. That one was a little bit of a bust because we went off-season, and so there was hardly anybody camping at the resort and we happened to go on a weekend that was blustery enough to make it miserable. We tried to make the best of it, but there's only so much Yahtzee a family can play before throwin' in the towel and driving home.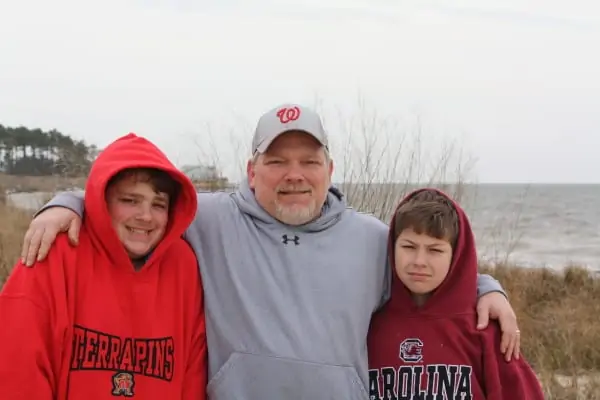 Our last camping experience was the best so far! My husband and I knew that we wanted to go camping on Fourth of July weekend, so we started doing some research online on what we wanted in a campground. Kenny, my husband, is a very laid-back kinda guy who is just fine with a rustic camping experience. Me, on the other hand? Well, I kind of like to be where the action is and enjoy being around people and lots of amenities!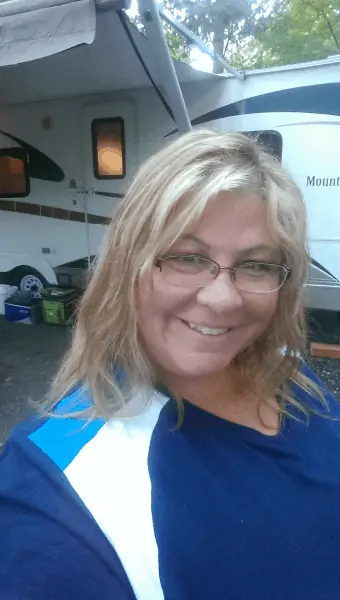 Since our last time camping ended up being a little too rustic for my liking, Kenny was very agreeable to finding a campground with lots of stuff to do. On a Sunday back in the Spring, he and I took a drive to five different campgrounds around the Frederick, MD area. Two of them were up in Harpers Ferry, WV and three of them were in Gettysburg, PA (yep – it was a long day). We wanted that "perfect" campground.
Although each of the campgrounds had it's own charm, we both agreed that Drummer Boy Camping Resort in Gettysburg, PA was what we had been looking for! My criteria, that I absolutely wanted to have during our camping weekend, was: a golf cart to rent, a pool, a wooded site, planned activities by the campground, and a campground that was pretty local. Drummer Boy totally satisfied those criteria!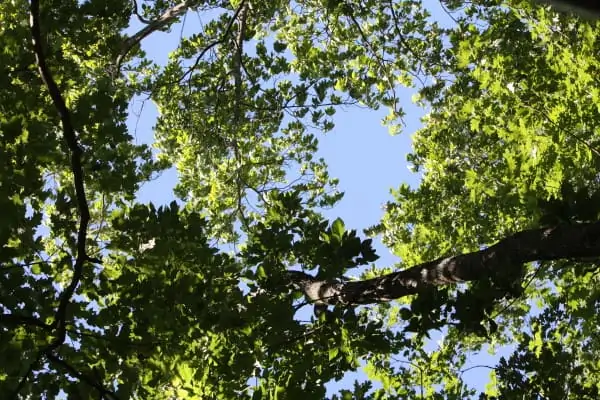 From Frederick, it took us about 35 minutes to get to Drummer Boy – just far enough away to feel like you were on vacation, but close enough that you don't have to cut into your vacation time just for the travel. We reserved a spot for the camper that was perfect for us – wooded and right beside the fishing pond! We had friends that reserved the spot right next to us, and then Pam and her family reserved a spot for their pop-up a few sites down from us!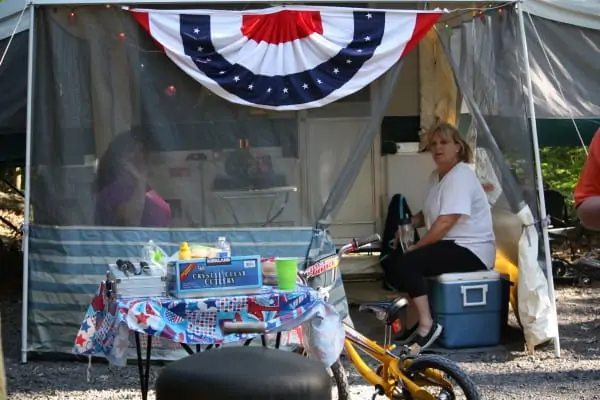 We had friends come up and visit throughout the weekend, had lots of campfires, grilled some great food, listened to our favorite music, fished, swam, rode bikes, drove around the campground in the golf cart, enjoyed some ice cream at the snack bar and created great family memories!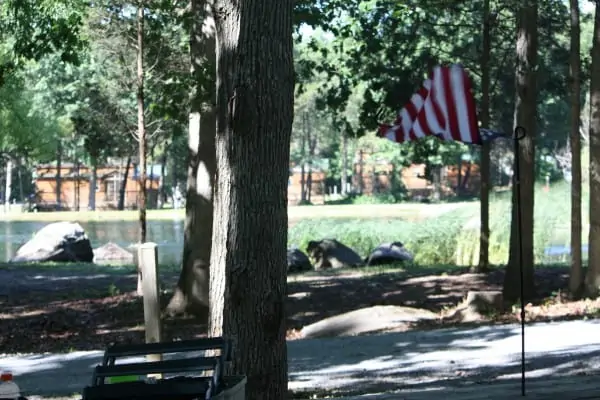 I'll let the pictures do the rest of the talking, but both Pam and I give Drummer Boy Camping Resort our seal of approval! I have a strong feeling that we'll be back :). Oh! Don't forget to read Pam's post 7 Essentials for Camping too!