Frederick Lifestyle Magazine is a free monthly hyper-local publication for and about the community of Frederick County Maryland.
This magazine stands out from other Frederick County lifestyle magazines because it focuses solely on positivity and support of one another – and we love that!
Frederick Lifestyle Magazine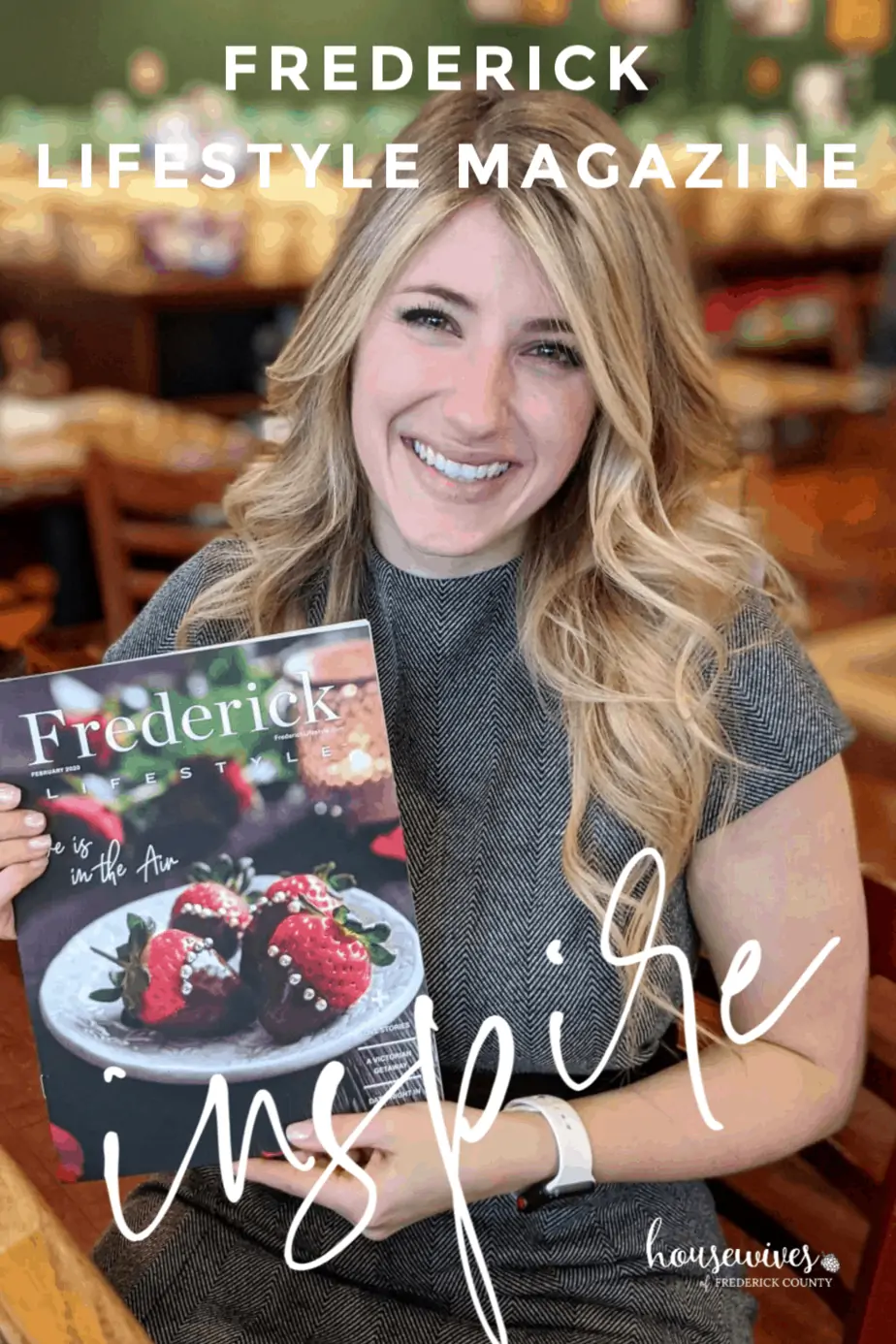 We first heard about this brand new publication back when it appeared on our Instagram radar in July of 2019.
Our first thoughts: It's a beautiful publication, but how is this different from the others that are already the go-to magazines for our county?
Meeting Publisher, Kristen Wojdan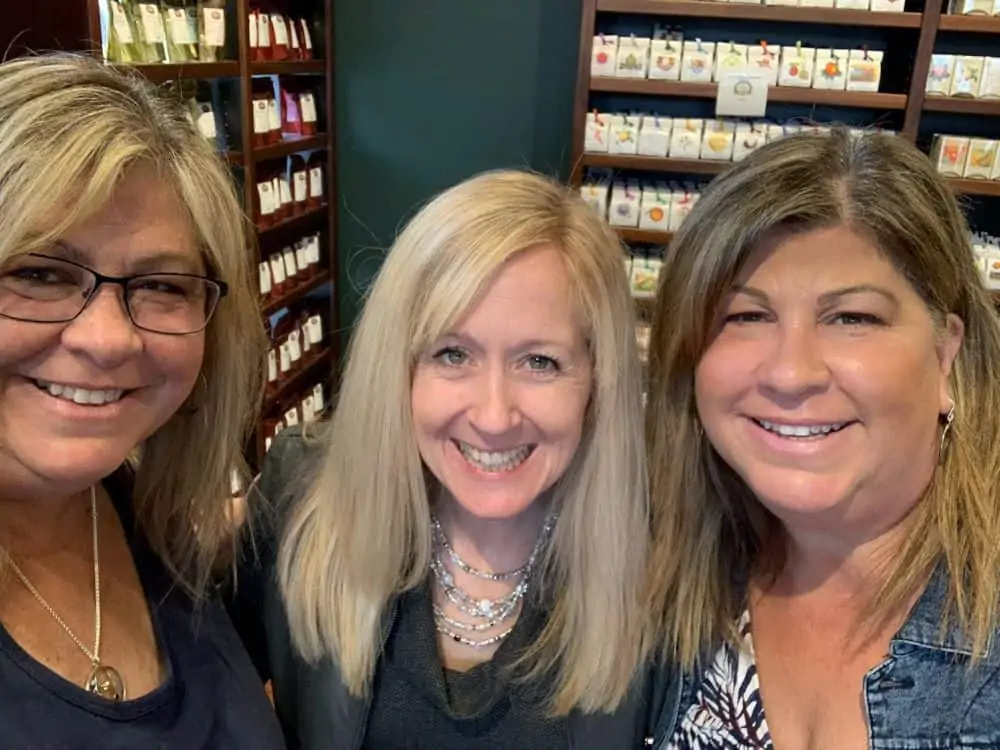 Then in October 2019, we had the pleasure of meeting with the original Publisher and Owner, Kristen Wojdan.
She was genuinely full of energy and excitement about what the magazine had to offer our town.
Above all, our meeting with Kristen got us super excited!
As Housewives of Frederick County, we wanted to piggyback off of Frederick Lifestyle's positivity and readiness to make a difference.
Subsequently, Kristen is SO good at what she does, that the parent company of the magazine, Lifestyle Publications, offered her a virtual job working for their headquarters as Launch Director.
Certainly, it was an offer she just couldn't refuse.
However, she was equally concerned with who would take over her position as Owner and Publisher.
And as Kristen stated to us, it was fate that brought her to her decision in December 2019 to ask Amber Smith to take on this role.
Amber Smith, New Publisher & Owner of Frederick Lifestyle Magazine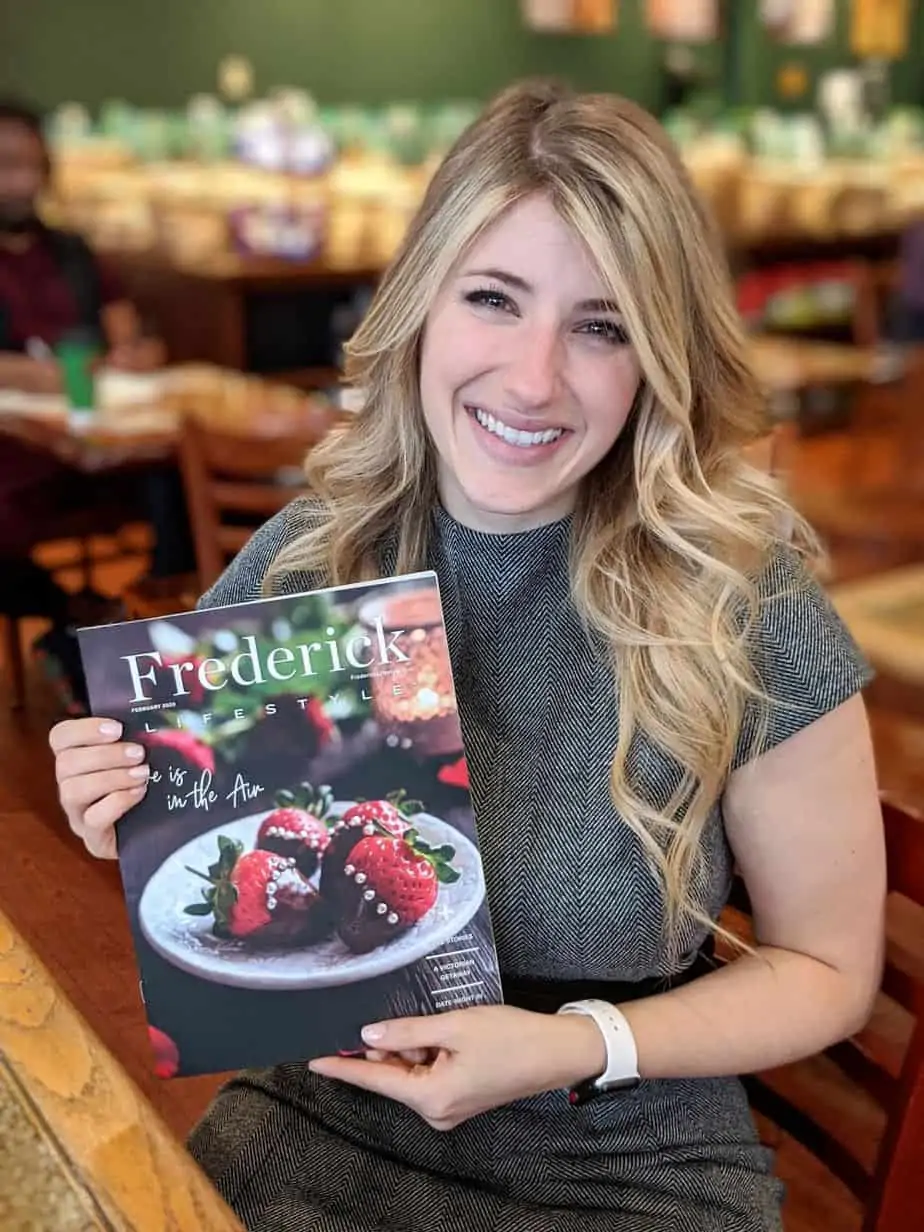 Meet Amber Smith.
We quickly learned that she is a woman wise beyond her years!
Amber grew up in Damascus, Maryland along with her 6 siblings.
She was raised in a spiritual and tight knit family with very supportive parents.
Consequently, her parents always wanted the best for each and every child in their family.
Amber graduated with a Bachelor of Science Degree in Bible – Christian Life and Ministry, while also studying Music, from Lancaster Bible College.
During her years in college she took on several leadership roles.
She played on the college's lacrosse team, she was a Resident Assistant, and she pursued her love of music – singing and playing the piano.
As a result, Amber had a solid foundation for what was to come of her life.
Because Amber is extremely passionate in everything she sets out to do, she was determined to pay off her school loans as quickly as possible.
Her next season (we love this term) in life took her to a career as a Life Enrichment Coordinator at The Village at Rockville, a retirement community.
There, she gained a great deal of event-planning experience and also had the opportunity to teach classes.
Turns out, she was so good at her job that she was asked to become their Marketing Coordinator doing tours and sales.
After this position, she was recruited as the Marketing Director for FYZICAL Therapy & Balance Center of Rockville.
She was also their Physician Liaison, successfully making connections and gaining new patients for the practice and clients for the wellness center.
In Amber's words, "You have to really believe in what you're selling" and she loved what she did, knowing that patients and clients were benefiting from FYZICAL's top notch therapy services.
Give First, Serve Always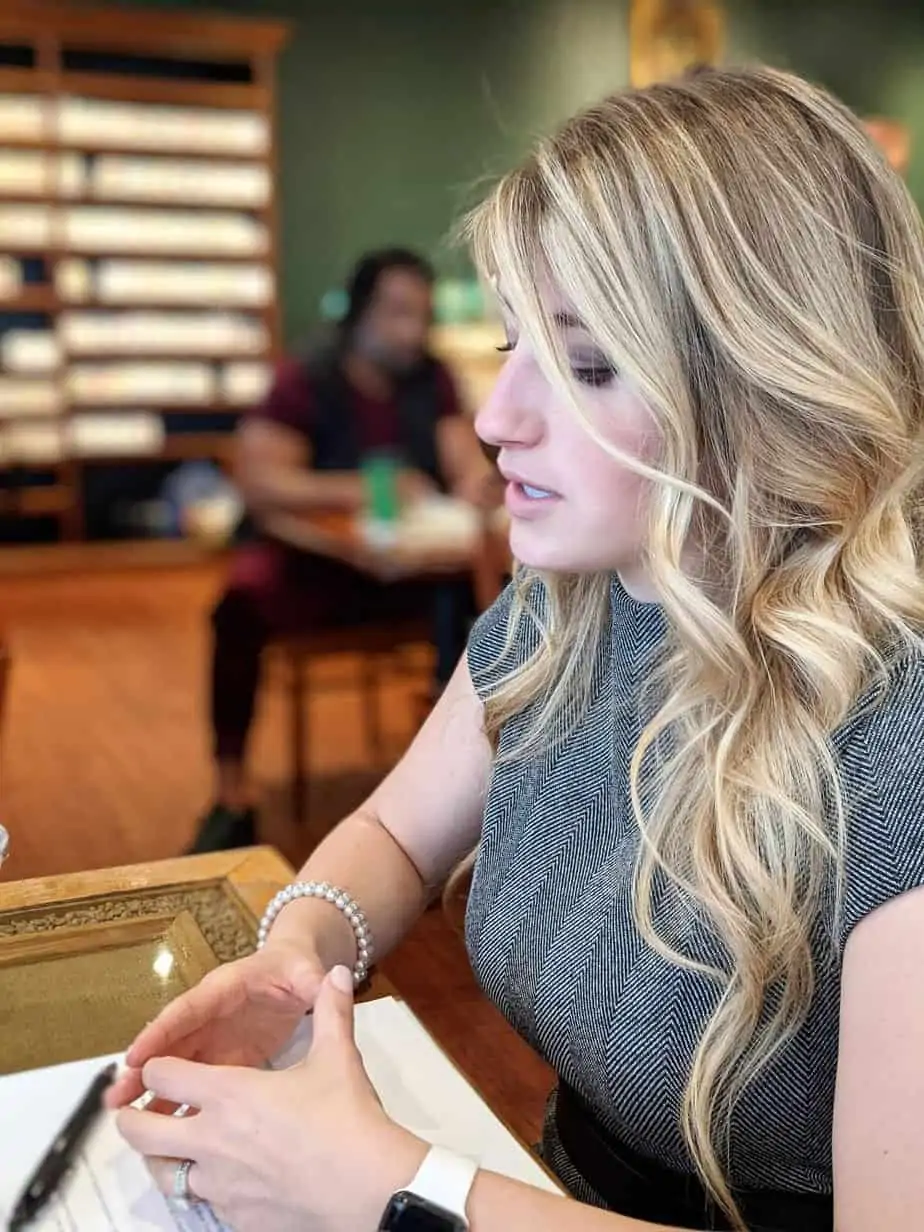 So, when Kristen approached Amber about this opportunity to become the new Publisher & Owner of Frederick Lifestyle Magazine, Amber was more than ready for this new season in her life.
Amber strongly believes in Kristen's mantra "Give First, Serve Always" in all aspects of her life.
Clearly, Frederick Lifestyle Magazine is no exception.
Ever since December, when Amber decided to take on this new role in her life, she has hit the ground running and hasn't looked back.
Amber's Goals For Frederick Lifestyle Magazine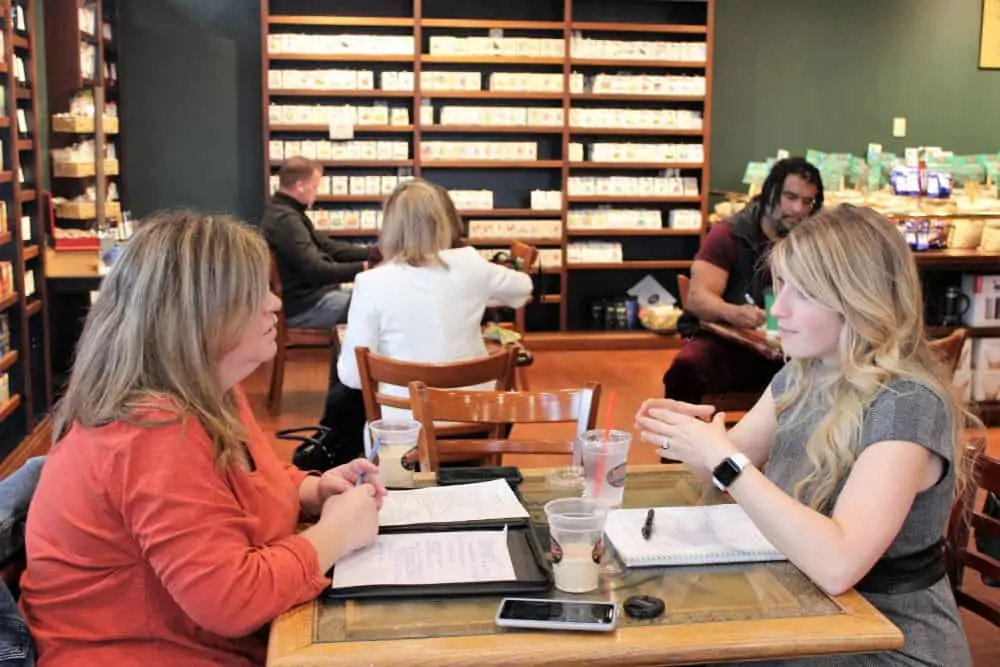 First and foremost, the goal of Frederick Lifestyle Magazine is to encourage and promote positivity.
For us, that was all we needed to hear because in our lives and on the news we hear more than enough negativity.
Therefore, to be all about positivity is so refreshing! We can all use as much of it as possible!
Frederick Lifestyle Magazine's other goals are to:
Support and get "behind the scenes" looks at Frederick County businesses, connecting readers to business owners' personal stories.
Find, inspire and feature Frederick's Hidden Heroes.
Be relatable because we all experience many of the same internal day-to-day struggles.
Facilitate community support.
Inspire each of our gifts and the knowledge that we are all meant for more.
Encourage a sense of inclusivity.
Inspire readers with ways they can give back.
A Day in the Life of a New Hyper-Local Magazine Publisher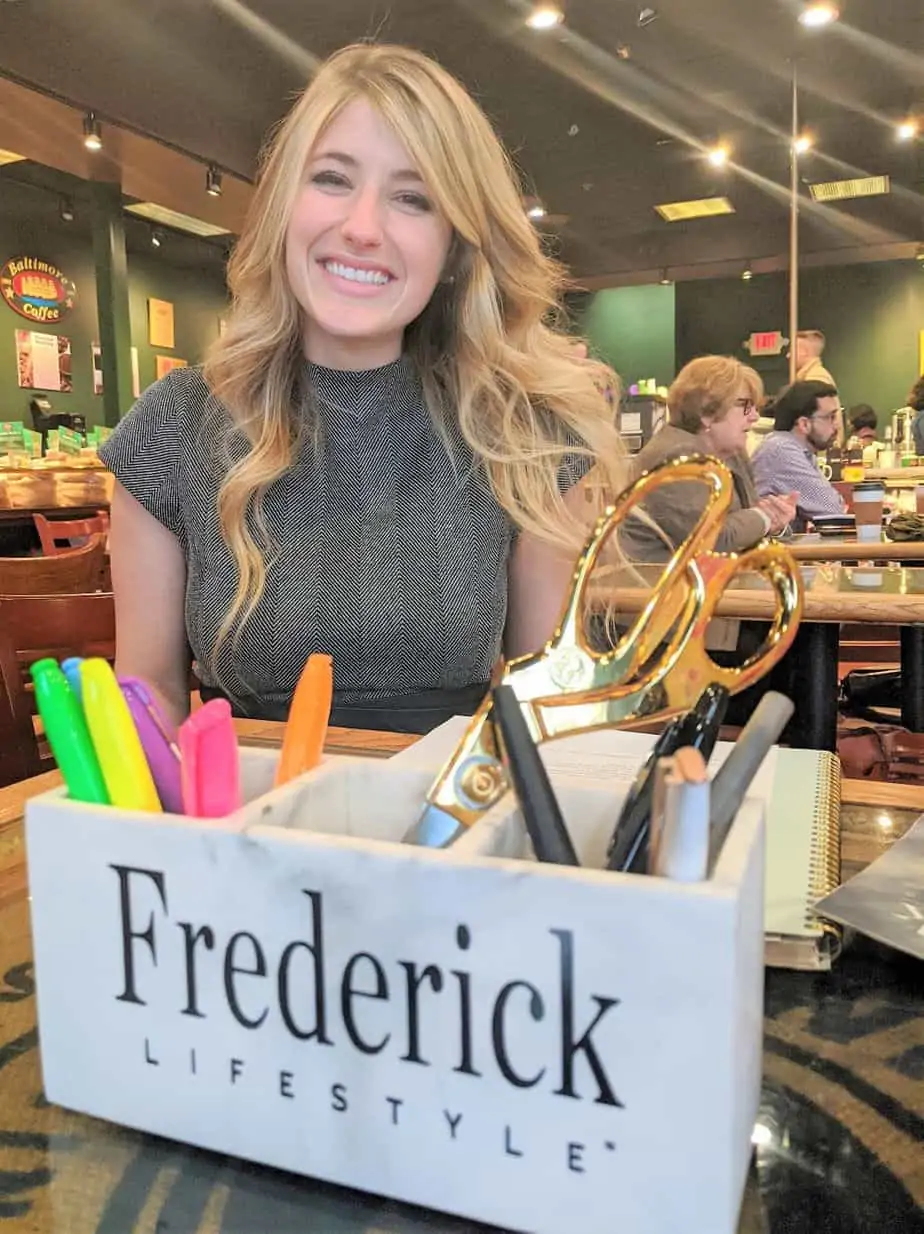 We asked Amber what her life has been like since taking on the helm of this publication.
Currently, she's in building mode, connecting with as many people as she can (like us!) through one-on-one meetings.
As a result, she's currently working between 12 to 18 hours a day, 6 to 7 days a week, connecting with business owners, attending community events, and meeting copy deadlines.
While she enjoys the hustle that comes along with ramping up a new business, she looks forward to finding rhythm and balance in the days to come.
Amber is grateful for her supportive husband who is more than understanding of what it takes to run a growing company!
Constantly networking and meeting so many amazing people along the way, she has been visiting a variety of businesses and service-oriented groups.
Amber has been impressed and uplifted by them all, as Frederick has an astounding number of opportunities to get connected and give back!
According to Amber, she has "lots of plates spinning" and there's "never a dull moment".
After our 4 hour meeting with her (we couldn't stop talking!) she had another meeting until 9pm that night.
Besides networking, she's pursuing professional development for herself and her staff, as well as finding rhythms for their creative process.
What's Inside Each Issue?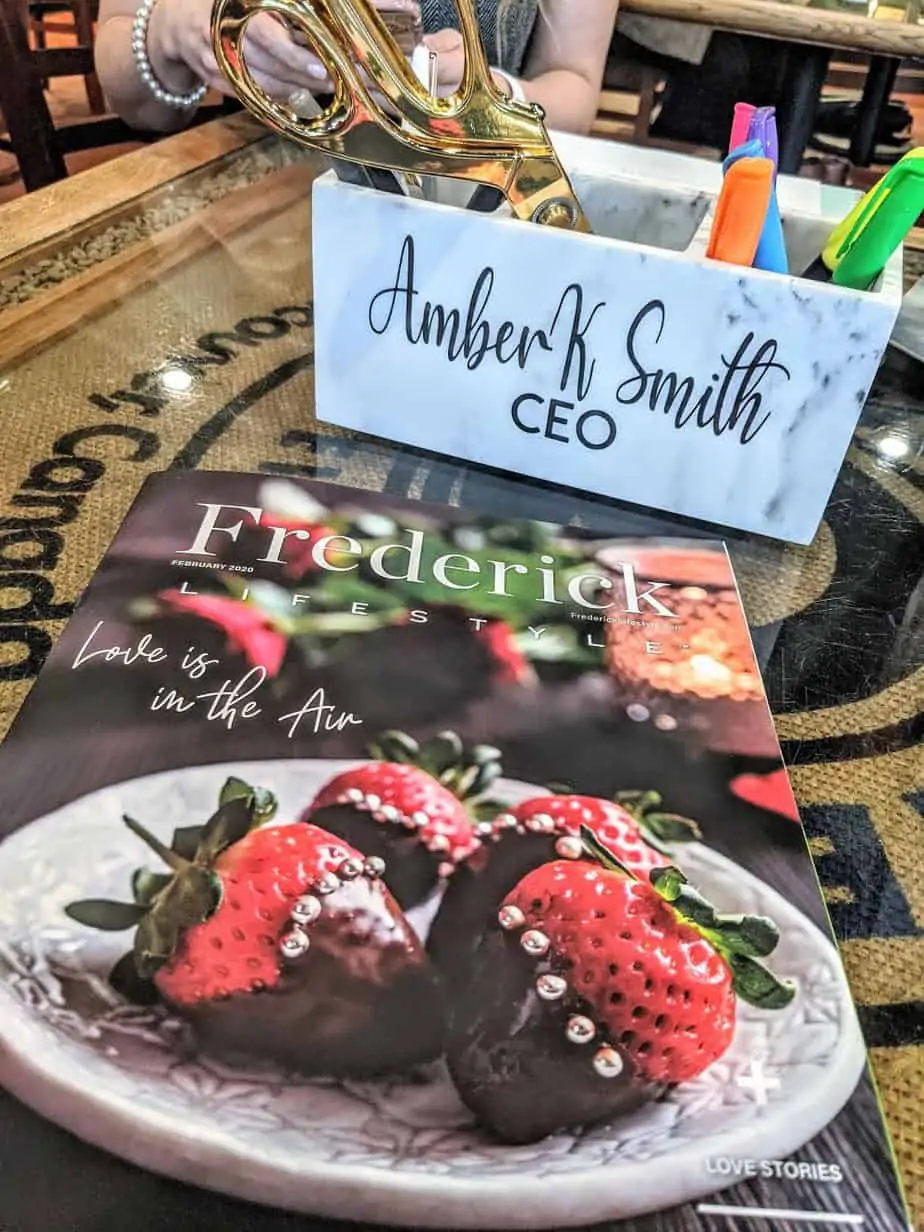 Inside an issue of Frederick Lifestyle Magazine you may see:
Lifestyle Letter – a letter from Amber giving you a taste of what that issue is all about!

Good Times – A page that highlights all kinds of events around town, including Frederick Lifestyle events with their own signature drinks!

Around Town – A special "shout out" for businesses that are new to Frederick or existing businesses with new updates to share.

Latest Hot Spots – An article covering trendy spots weekend warriors might want to check out.

Inspired By – An article on a business, nonprofit organization, or a family that is inspiring Frederick!

Page Turners – An article on great reads.

Culinary Creations – An article on cooking delicious recipes.

Locally Owned – An article on a locally owned treasure in Frederick.

Giving Back – An article on a Frederick person or organization who is giving back and making a difference.

Travel Destination – An article on a great travel getaway.

Frederick Realty Report – Because everybody wants to know what houses are selling for in Frederick!

Special Featured Spotlights – Local history, students of the month, hometown heroes, and how the community "pays it forward".

Lifestyle Calendar – A page of events going on in Frederick for that issue's month. Frederick Lifestyle Magazine accepts submissions for events in this section.
Frederick Lifestyle Magazine's Readership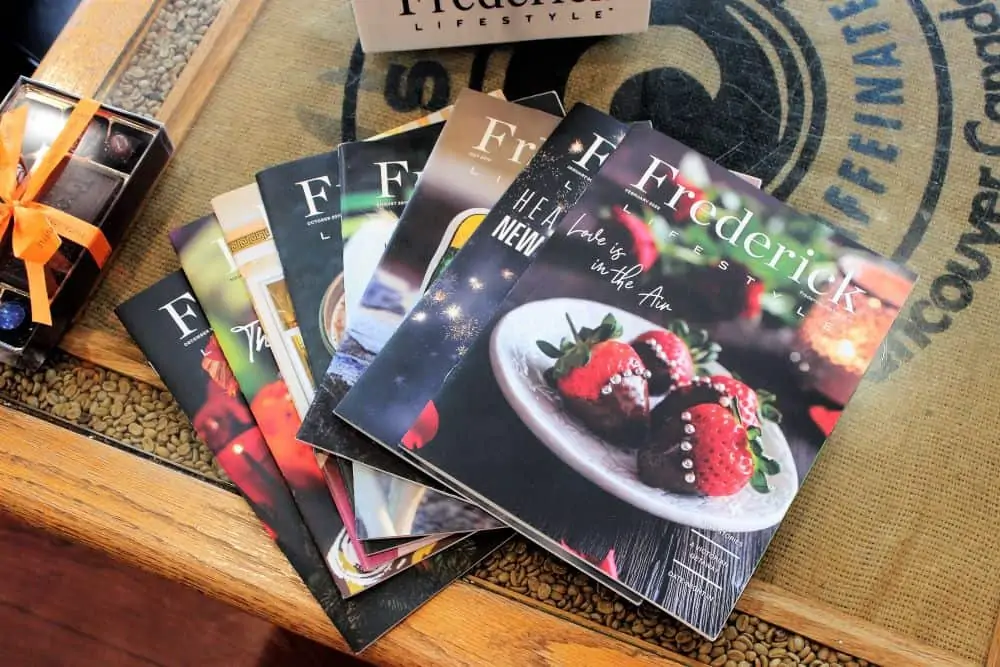 Amber shared with us her media kit which offers a great deal of information as to how her magazine not only benefits it's readers but also it's advertisers.
Currently, Frederick Lifestyle Magazine has the following readership:
85,000+ average issue readership
87% ship for free to homes in these zip codes: 21701, 21702, 21703, 21704, 21754. Amber plans to expand to more delivery zip codes in the near future.
13% additional copies are delivered to local doctor offices, dental offices, retail venues, & restaurants.
And if you don't currently receive this magazine at home, you can subscribe for free to receive your own digital issues!
Also, if you want your own hard copy, several businesses in Downtown Frederick (The Perfect Truffle, Ec'clectibles, Frederick County Chamber of Commerce, to name a few) carry stacks of Frederick Lifestyle Magazine.
How Can You Be A Part of Frederick Lifestyle Magazine?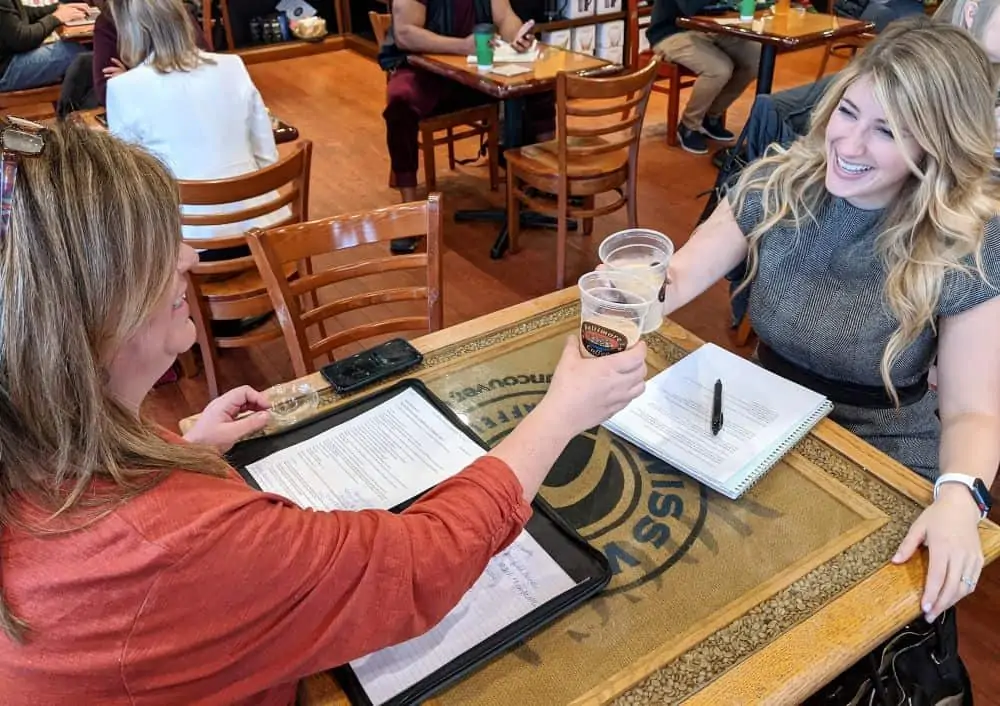 So who wouldn't want to be a part of this awesome magazine?
Here are ways you can be a part of this exciting new addition to our town:
Follow them on social media, Facebook & Instagram to stay up on the latest topics. Occasionally they will have contests and they always encourage reader engagement.
Advertise with them! What better way to get your business in front of over 85,000 eyes per month!
Share a story idea! They're always looking for uplifting stories in Frederick.
Send in your event and they may include it on their Lifestyle Calendar page.
Write for them! If you're a writer, contact them to pitch a story.
Read them! Stay in touch with the many ways our Frederick County community flourishes!
We had so much fun with Amber and are super excited for what Frederick Lifestyle Magazine has to contribute to our awesome county!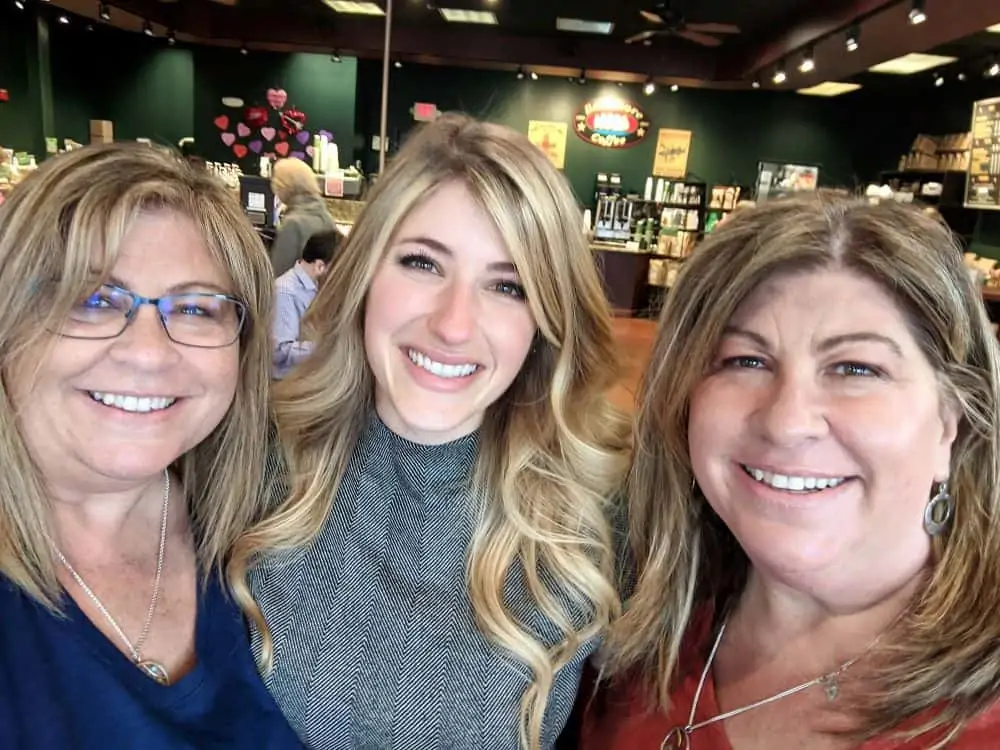 Before you go, check out our quick Facebook Live video we did with Amber:
For more posts on why we think Frederick is so awesome, click on over to:
33 Best Gluten-Free Restaurants in Frederick, Md
Cunningham Falls State Park: Get Back in Touch with Nature
Free Events in Frederick, Md: How to Have Fun For Free