Cunningham Falls State Park is located in beautiful Thurmont, Maryland among the Catoctin Mountains.
It is not to be confused with Catoctin Mountain National Park, which is located in the same area.
If you're taking a road trip though, plan to visit both parks.
Cunningham Falls State Park
It's a gorgeous place to visit.
As a matter of fact, set up camp while you're there.
There are campgrounds in both parks.
With the hiking, sightseeing, fishing, and boating you can do here, you'll have plenty to do.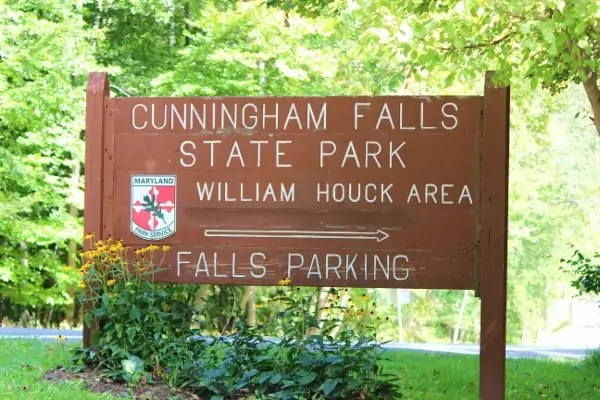 Terri and I hadn't done a Frederick County destination post in a while, so we decided that we needed to take a drive out to Thurmont, Maryland.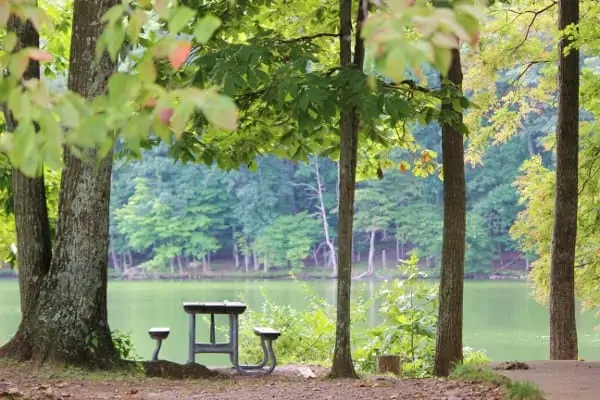 Cunningham Falls State Park's William Houck Area
We pulled into the parking lot at the William Houck area where there are picnic tables, the lake, a small beach, paddle boat rentals, and the Houck Nature Center.
This particular day was just perfect weather-wise and there was hardly anybody at the park.
Keep in mind we were here on a Friday morning.
I'll let the next few pictures do the talking.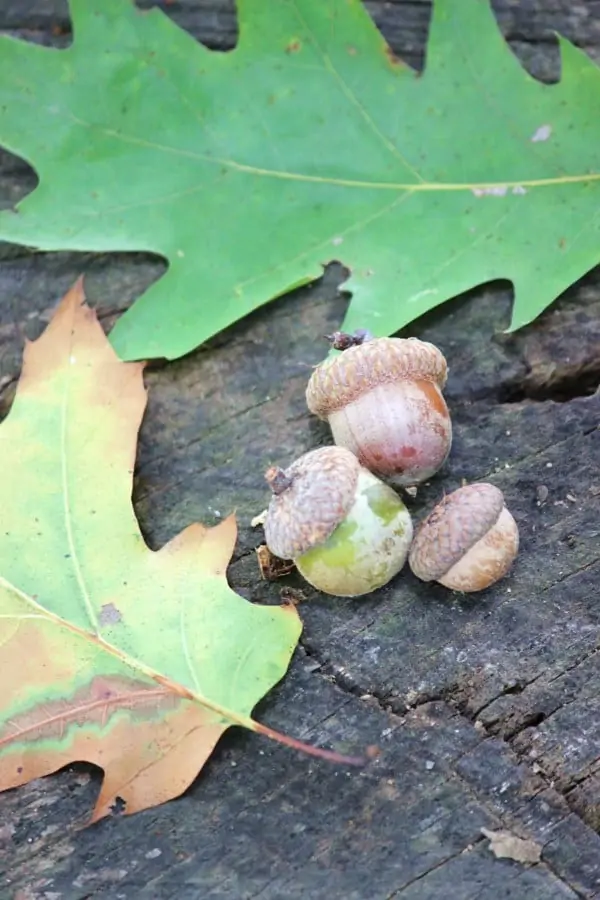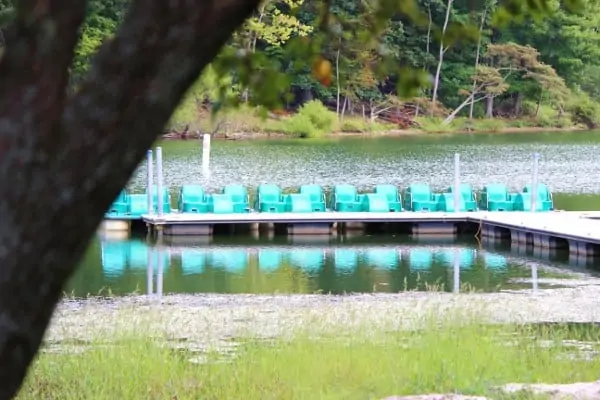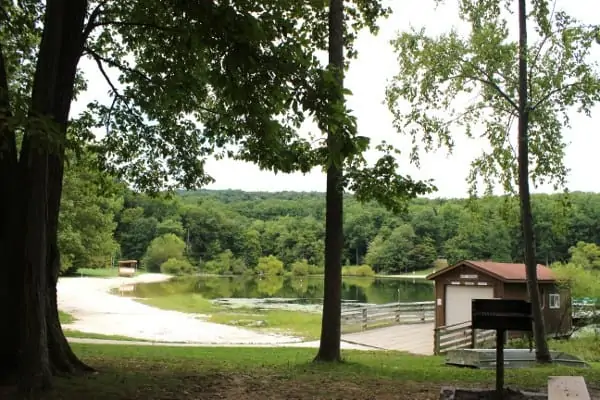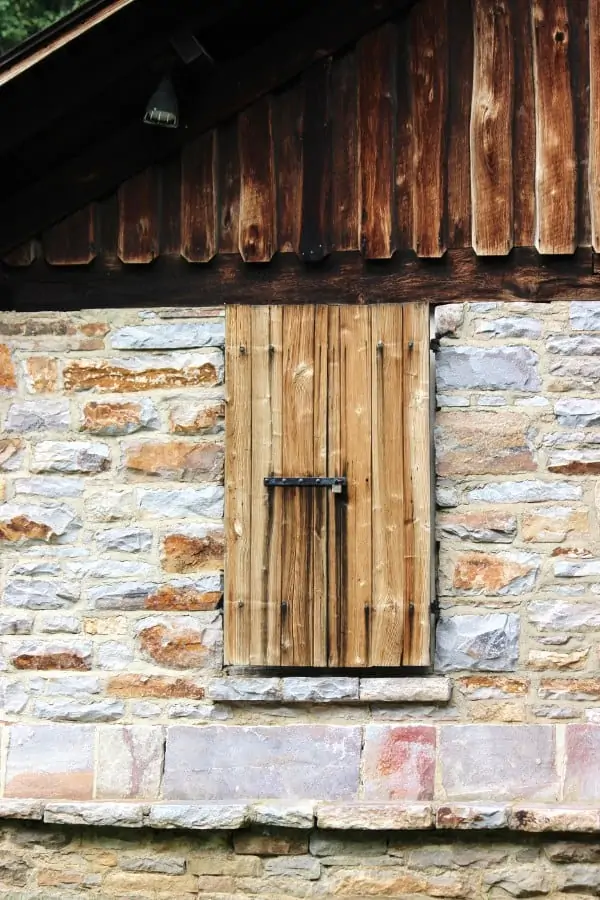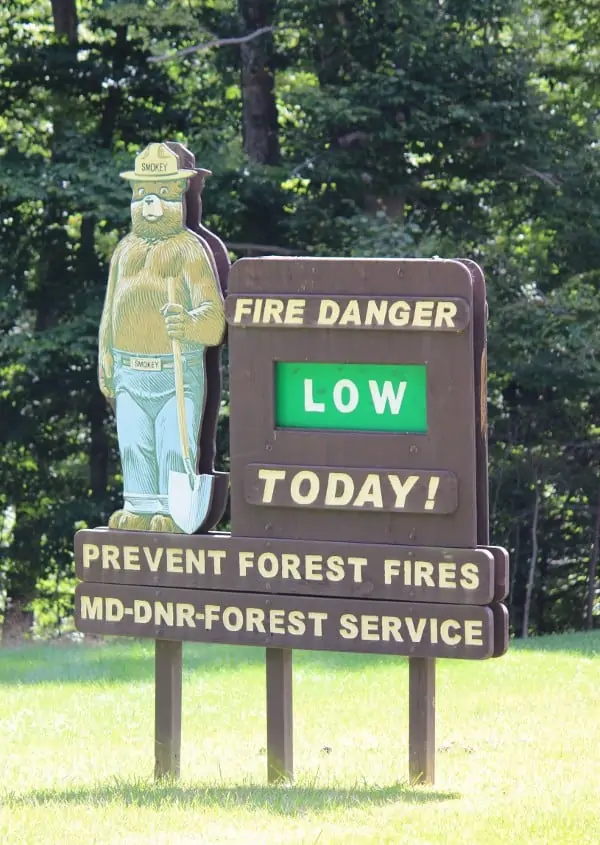 The below picture is the view from the top of the William Houck Area Campground.
Just gorgeous!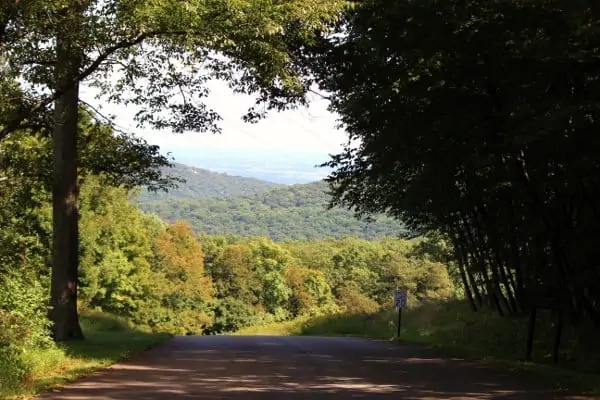 Hike to Cunningham Falls
Right next to the William Houck area is a small parking lot where you can park and hike to the falls.
There are several trails you can take.
Because Terri and I weren't prepared to hike (we were wearing flip flops), my husband, son, and I decided to go hiking here a couple of days later.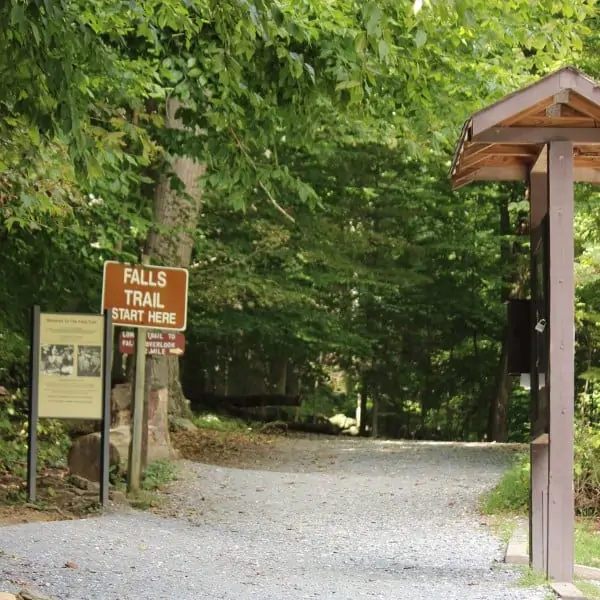 We walked up on the Lower Trail which is the shortest and easiest trail to the falls.
My son wasn't very thrilled with hiking at first.
But once we got going he really started to enjoy himself.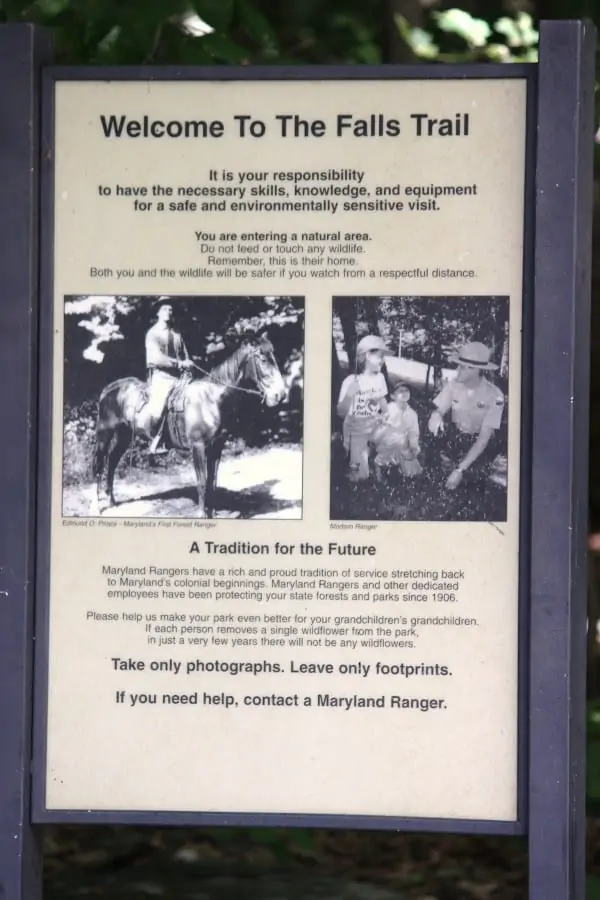 Keep A Safe Distance From The Wildlife at Cunningham Falls State Park
Here's my son giggling at me because he made a growling bear sound that I thought was real.
Scared me to death.
I was ready to bolt.
Then I turned around to see him laughing.
BUT, there is wildlife here and you should always remain aware of bears and snakes.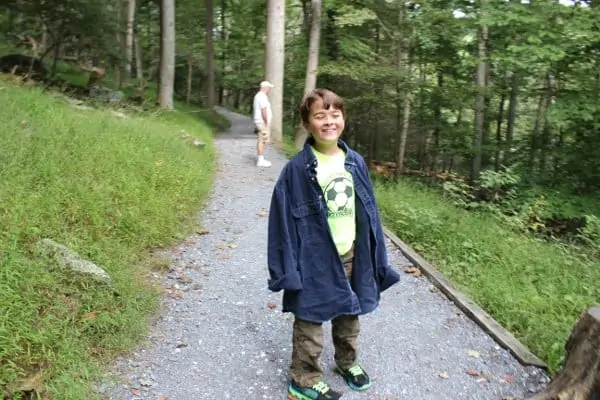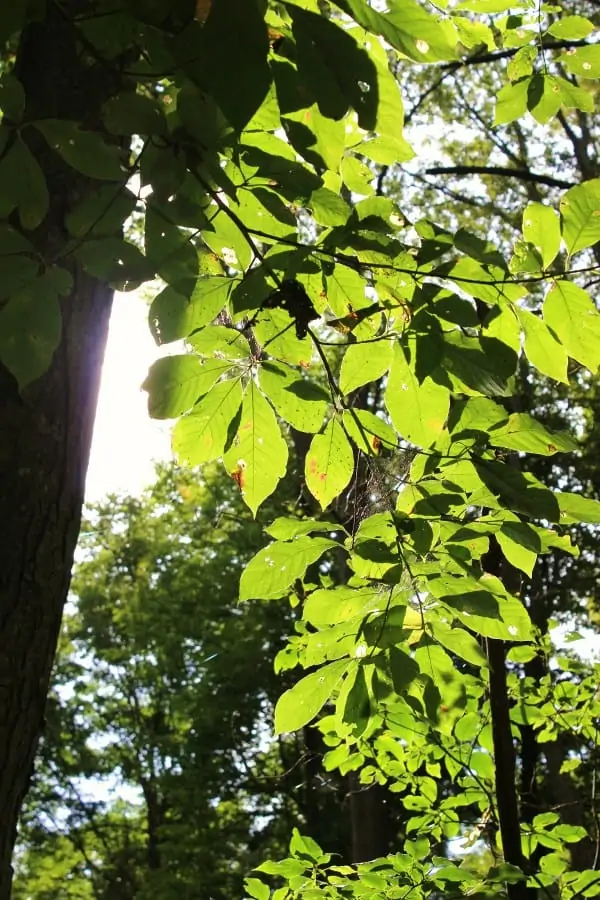 The trees were so tall and absolutely beautiful.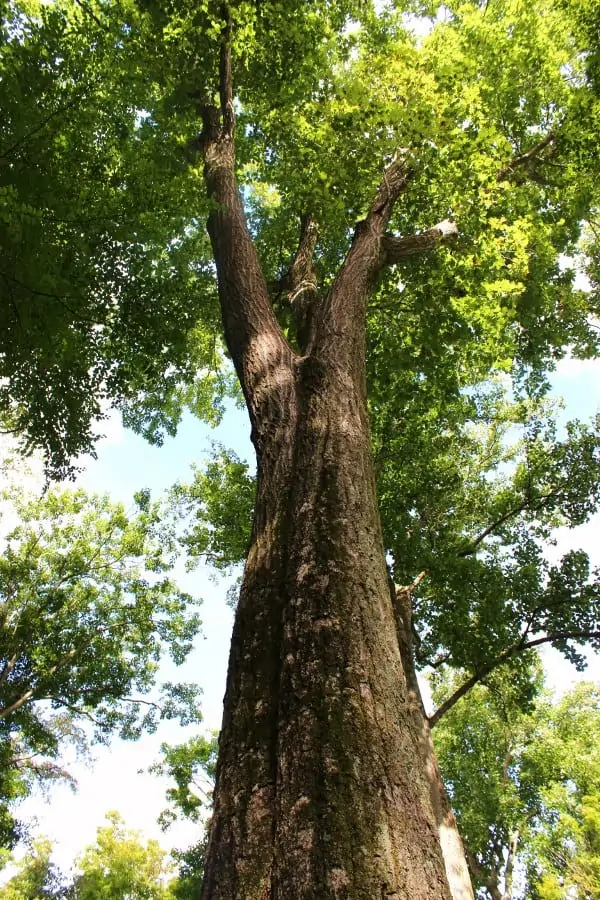 Since the last time I visited the falls, which was many years ago, they have installed this boardwalk for safety reasons.
It was nice to walk out there to the viewing platform to see the falls.
You can still climb around the falls to get a closer look, but you must do so at your own risk.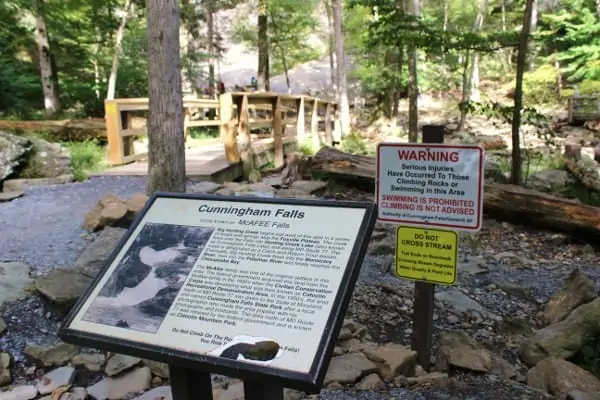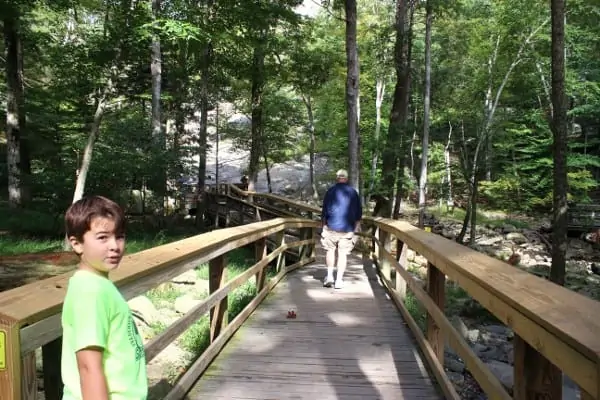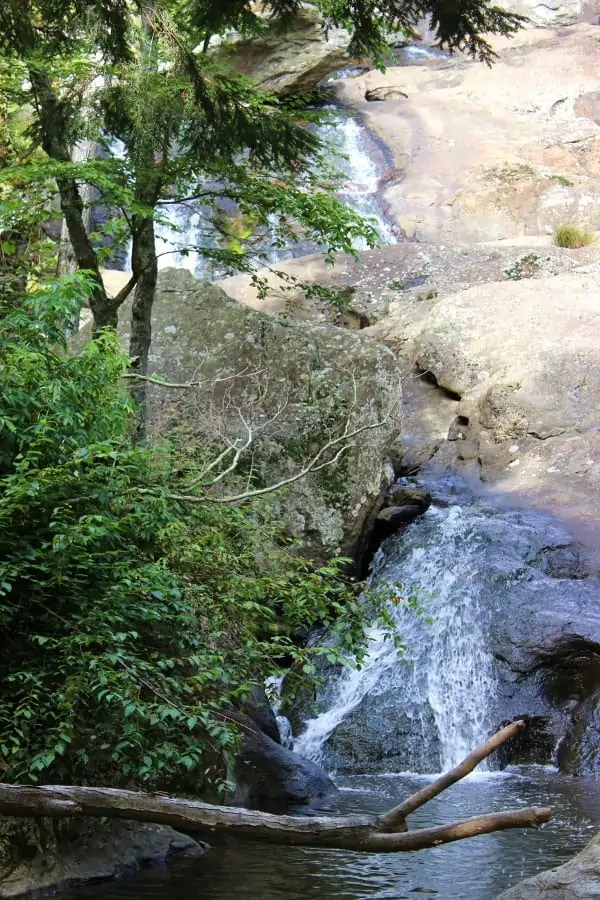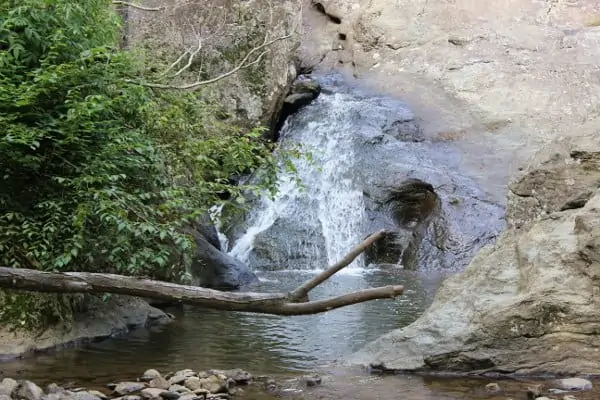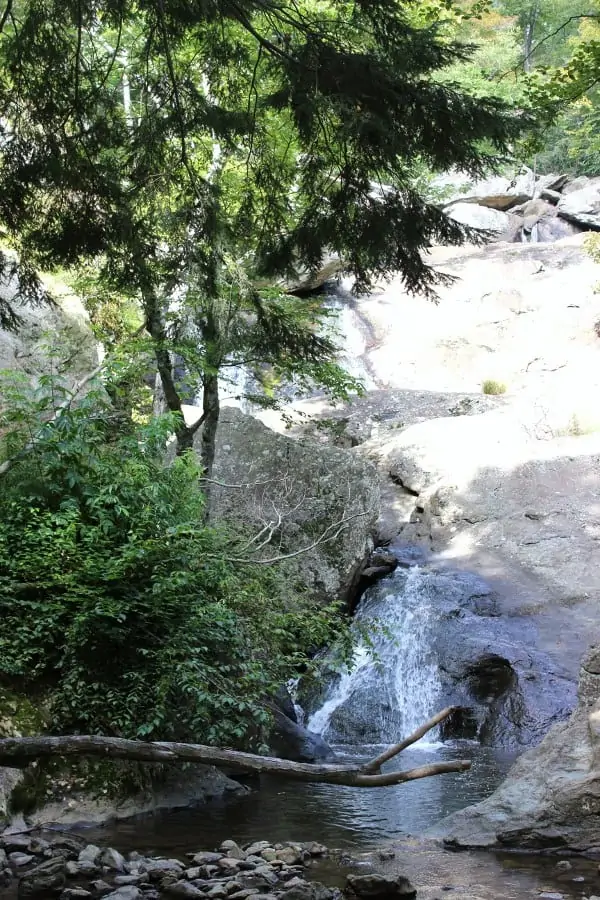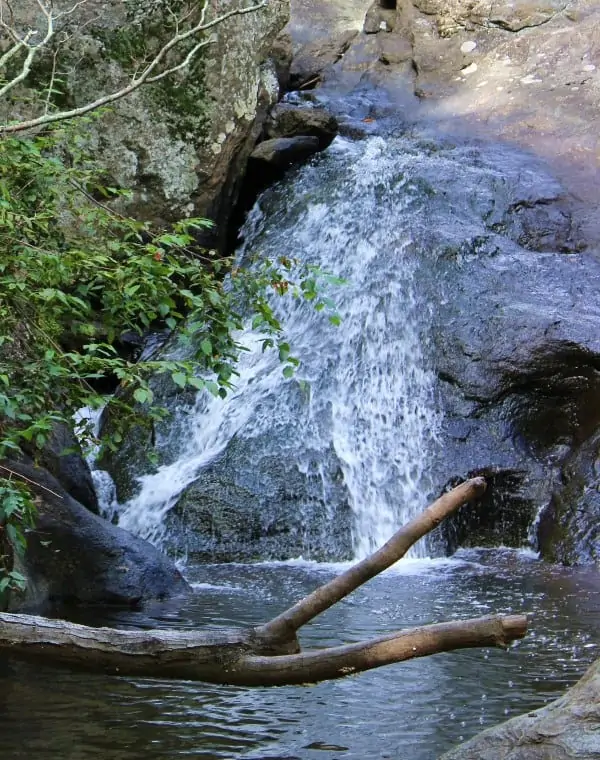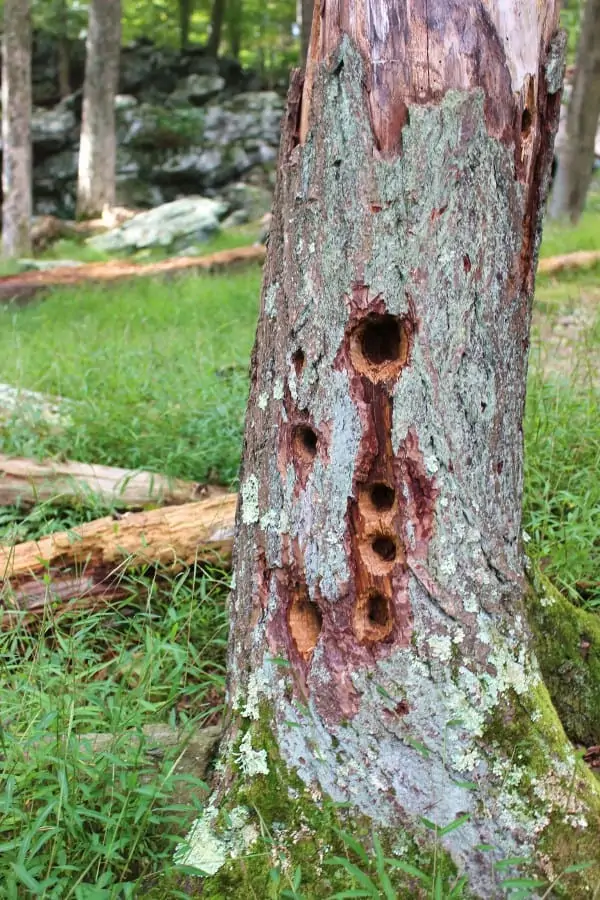 By the middle of our hike, my son was totally into it.
He loved picking up the acorns and checking out what nature had to offer.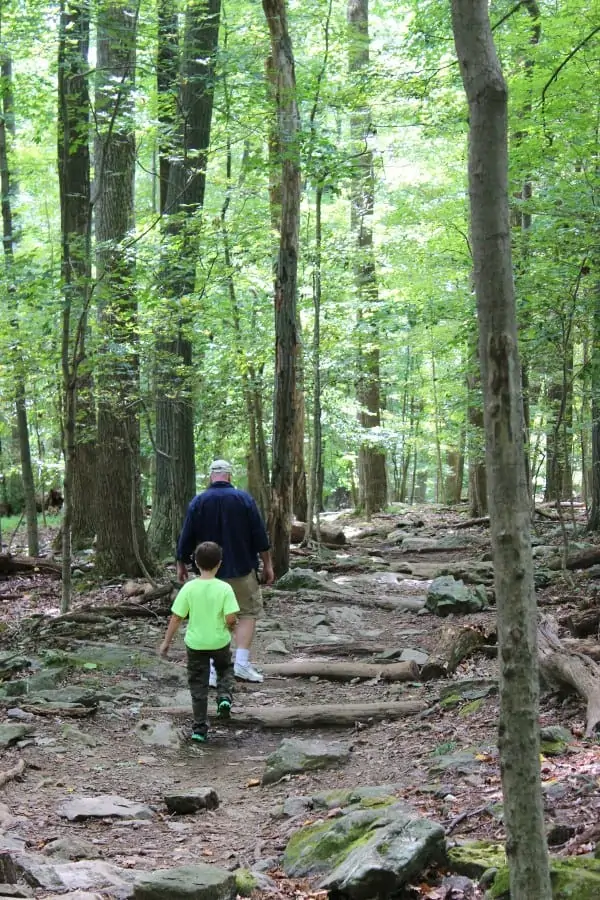 We hiked back down the Cliff Trail to get back to our car.
This trail was a little treacherous at times as it involved some minor rock climbing.
Next time I do this, I will wear hiking shoes.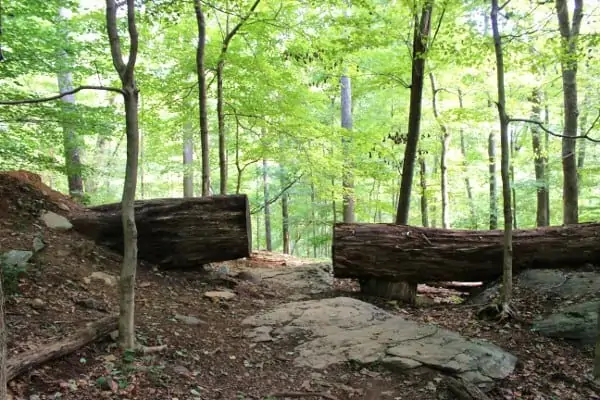 And the end of our journey was through the space in this downed tree.
Cunningham Falls State Park is a wonderful place to get back in touch with nature and get some good outdoor exercise while you're at it.
Just another reason why we love Frederick County!
For more reasons to visit Frederick County, Maryland see our posts on:
Doubs Meadow Park: A Great Place For The Kids To Play And The Mommas To Walk
South Mountain Creamery – Cows, Ice Cream, & More!