This free wedding printable is for a 5×7 "Eat, Drink, & Be Married" sign that can be framed and displayed at bridal showers, engagement parties, and weddings.
In addition, we've included free wedding printable "Eat, Drink, & Be Married" table tents to use as for place settings or menu item tags.
Free Wedding Printable
Why I Made This free wedding Printable
Firstly, the reason I decided to create these printables is because my little brother's wedding is quickly approaching!
However, I'm in denial because he's always been my little brother!
Not only do we have a 15 year age difference, but also I can't believe he's at the age to get married and start a family.
Obviously, I'm so happy for him that he has found happiness in his bride-to-be!
As a result, we recently had an engagement party for them and the theme was Eat, Drink, & Be Married.
Cute, huh?
I thought so!
Anyway, I found some items with this saying on Etsy, which by the way is a fantastic website for handcrafted and vintage goods.
However, I was short on time and needed something quickly.
So I decided to take it upon myself to make a sign.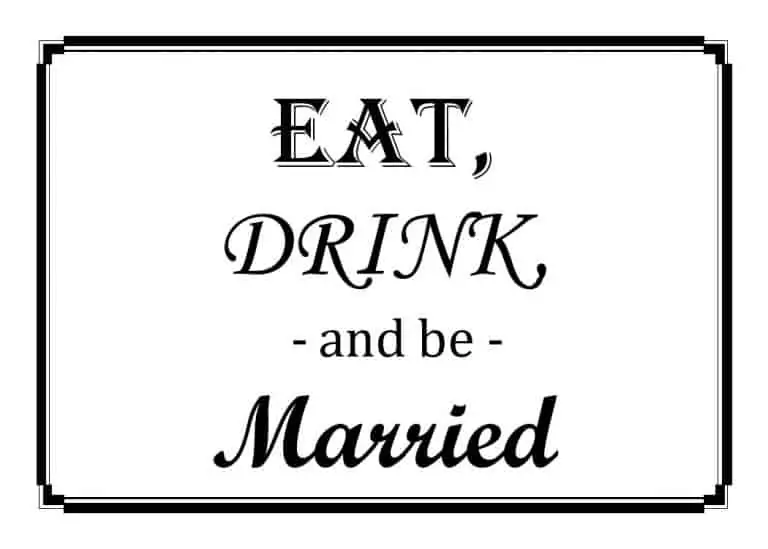 I Decided to Make My Own Eat, Drink, & Be Married free wedding Printable
Incidentally, this is a free wedding printable.
In other words, feel free to use this for your wedding, your friend's wedding, bridal shower, engagement party, or whatever.
Certainly, I figure if I can help somebody save the time from making it themselves, I have done a good deed.
Here is how it looks in a 5×7 frame: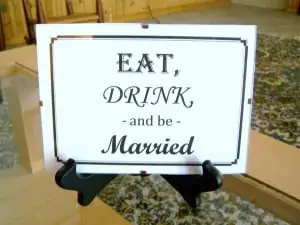 Place this simple and understated sign next to a small black bud vase with white roses at your party.
Above all, it looks absolutely beautiful, understated and very classy.
How To Create Your Own Eat, Drink, & Be Married Printable
To create your own Eat, Drink, & Be Married printable, here are the fonts and sizes to use for each word on the sign:
Algerian font

Monotype Corsiva font

Size 67 for the word DRINK

Cambria font

Size 36 for the words – and be –

Script MT Bold font

Size 67 for the word Married
Eat, Drink, & Be Married Table Tents
I also made table tents with the same saying on them.
Therefore, feel free to print these out as well.
In addition, you can write your food/drink items on these table tents using the theme Eat, Drink, & Be Married.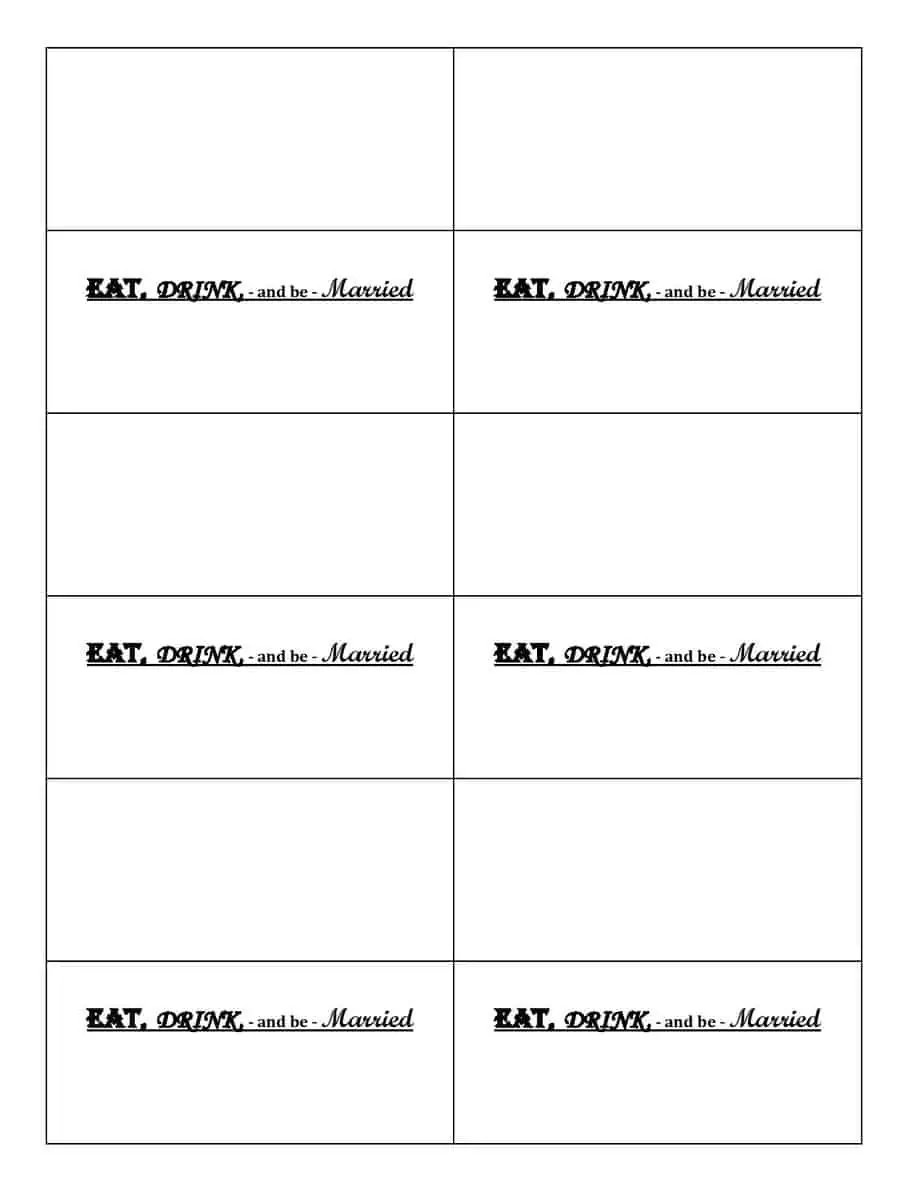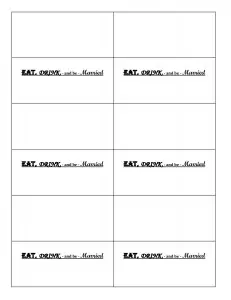 ♥ Above all, have fun and congratulations! ♥
Lastly, for more free printables, check out our posts on:
Back to School Free Printables!
Creating Your Own Printable Using PicMonkey