If you're looking for an off leash dog park in Frederick Md, we know of one that you and your furry companion will absolutely love!
Off Leash Dog Park in Maryland
Ballenger Creek Park Dog Park is a gorgeous park located in Frederick, Maryland.
It's a great place to bring not only your dog but also the entire family.
Besides the dog park, Ballenger Creek Park also has a community center, barrier free playgrounds, a synthetic turf sports field, and a nature trail.
It also has lighted ball fields, picnic pavilions, grills, horseshoe pits, picnic tables, volleyball nets, and more!
Our Dog Story
But first we need to give you a little back story.
So, my family lost our beloved 14 year old Chesapeake Bay Retriever, Hunter, a few months ago.
In our opinion, he was the most beautiful dog and we loved him like he was another family member – which he really was.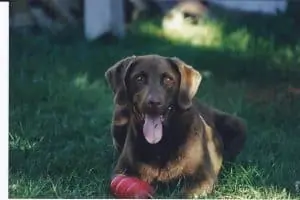 We missed him so much that we decided to get another Chesapeake Bay Retriever (Maryland State dog I might add!) puppy!
My husband did some research online looking for a reputable Chessie breeder.
We found Long Meadow Chesapeake Bay Retrievers in Dover, PA, which is about an hour and 15 minutes from where we live in Frederick, MD.
We were SO excited to look at the puppies and specifically wanted a male.
When we pulled up to the facility we saw several kennels with different shapes, sizes and colors of Chessies.
But, one of them sat and stared at us until Laura, the owner, came to our car.
This particular Chessie was older than what we were really wanting, so we looked at all of the ADORABLE puppies but all of them were spoken for.
The Chessie that seemed to be interested in us, though, was available.
This Chessie happened to be a "she" and Laura told us that she was 11 months old and was returned to her because the family that originally took her brought her back due to family issues.
We asked if Laura could take her out so we could meet her.
Our New Love!
Her name was Honey.
She was SO excited to meet us and immediately jumped up on each of us (my husband, my 2 boys and me).
I was determined that I wanted a puppy and I was willing to wait for one.
So we took the trip back home with hopes of having a puppy within the next few months.
Honey, however, could not get out of our minds……she seemed to choose us.
Long story short – we decided that an 11 month old female wasn't so bad and decided to make her our own.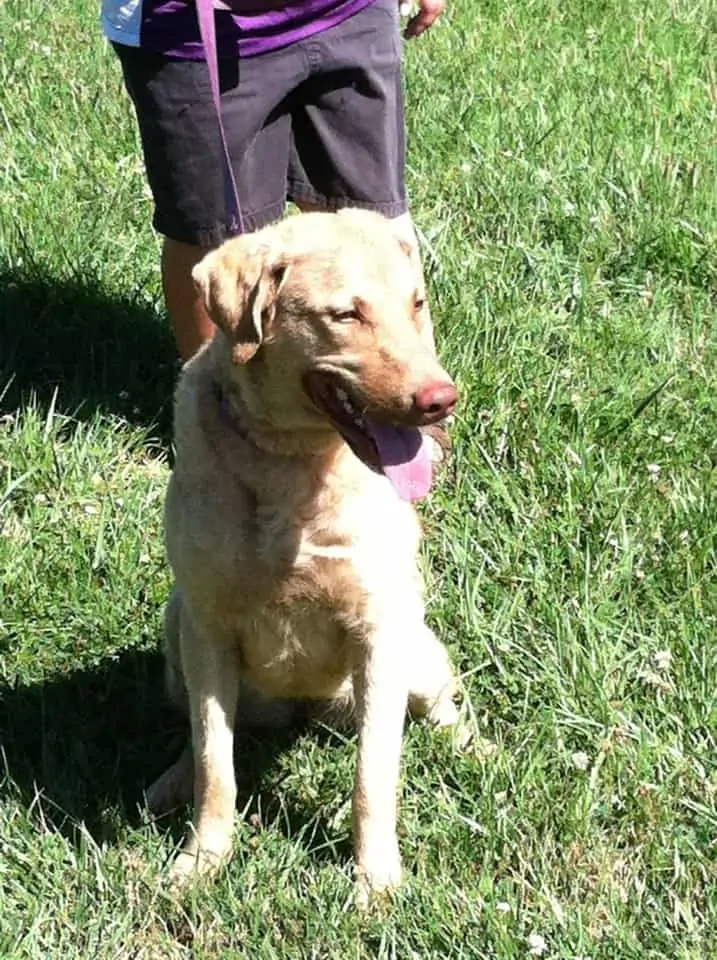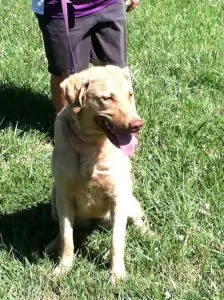 We renamed her Stella and we now realize why – remember that old movie when Marlon Brando yelled "Stella!"?
Well, we yell her name quite often – yes, she is quite rambunctious.
She is PRECIOUS…..when she's asleep.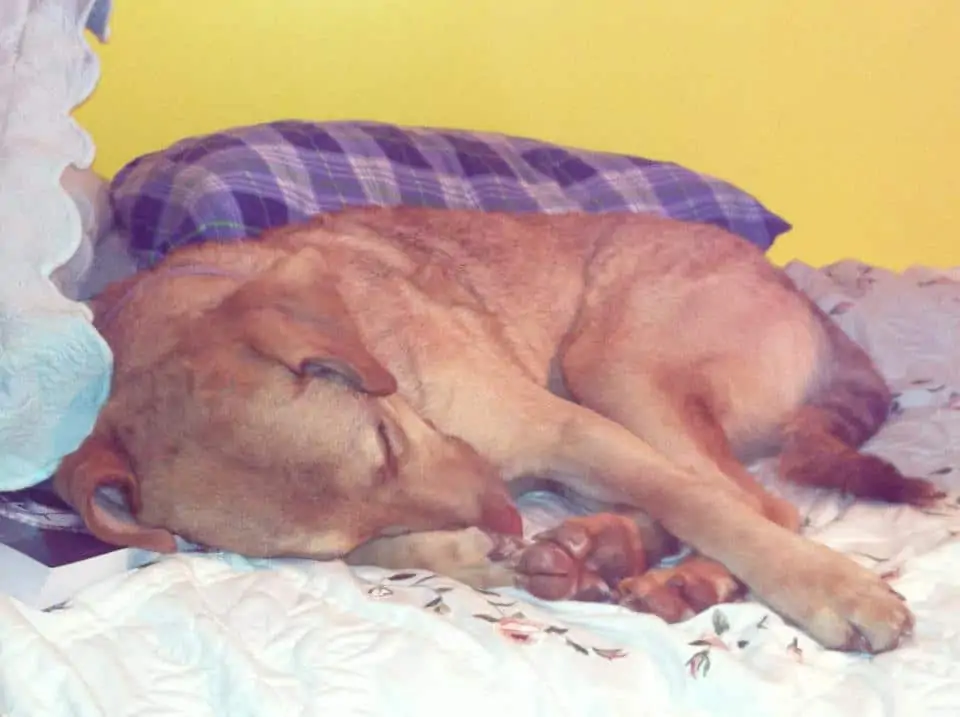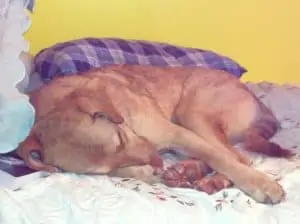 Dog Parks Are Great For Dogs Who Need A Lot Of Activity
Chessies need a lot of activity coupled with the fact that she is still only a year old.
Enter…… our favorite dog park in Maryland, Ballenger Creek Dog Park!
Let me tell you, we have a fenced in backyard, we take her on walks, we run her in the field behind our house, but it isn't quite enough.
But, there's something about this dog park in Maryland that seems to make her the happiest!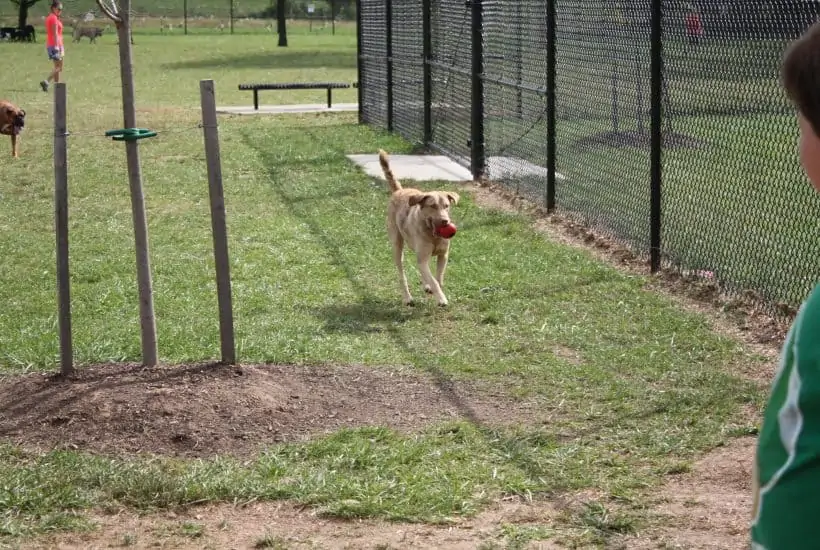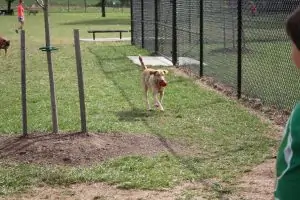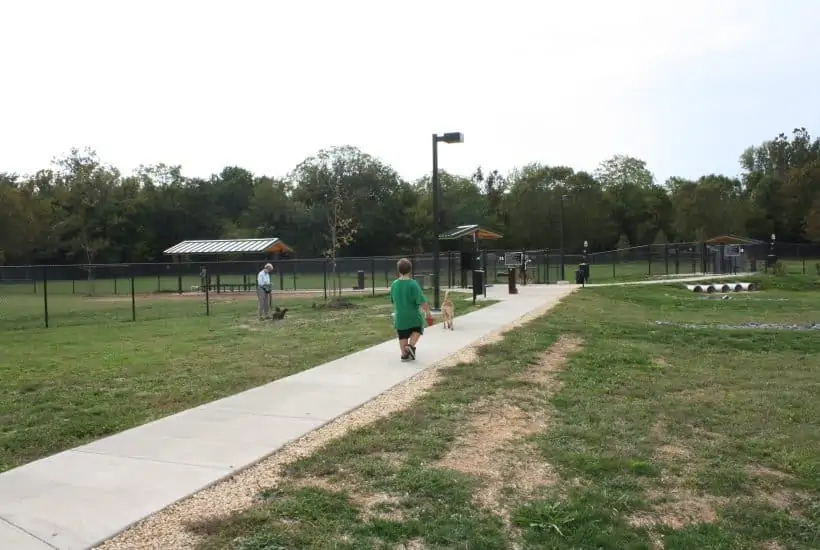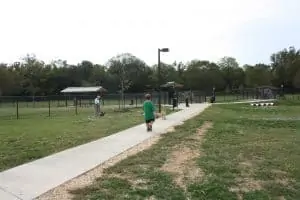 Ballenger Creek Dog Park in Maryland
Ballenger Creek Dog Park officially opened in 2012 and has been a popular doggie destination ever since!
There are 4 fenced-in, gated areas – 2 that are for all dogs, 1 for large dogs only, and 1 for small dogs only.
Each area is quite large.
As a matter of fact, this dog park is a total of 4 acres!
It has covered benches (for us humans), a water fountain for the dogs, lots of grass to run through and beautiful trees.
Just outside of each area are several dog waste stations that include bags and a disposal area.
Oh – and there is even a water fountain for the humans too!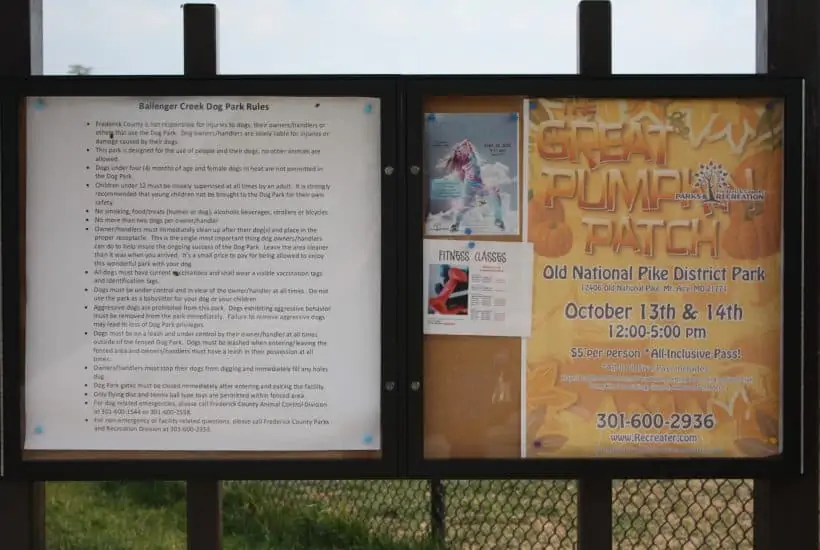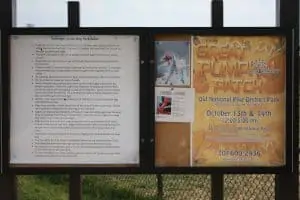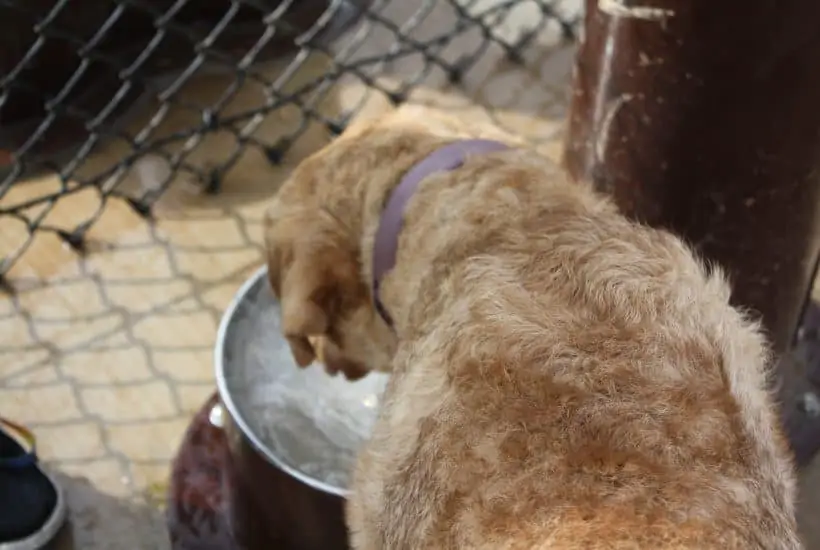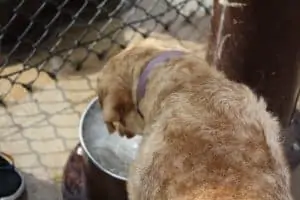 Benefits of a Dog Park
Stella absolutely LOVES meeting and running with new friends!
In addition, it's really fun to meet other dog-lovers and their dogs!
So if you're in the Frederick area and have a dog, check out the dog park at Ballenger Creek Park.
If you're not in the Frederick area, check out your local Parks and Recreation department and see if you have one nearby – if not, request one!
It has made a difference in this family's life!
For more on places in Maryland to get your furry animal fix, check out our posts on:
Frederick County Fair: 10 Reasons To Visit
South Mountain Creamery – Cows, Ice Cream & More!
Catoctin Zoo: How To Have An Awesome Day Trip