This Simple Chickpea Salad Layered Salad in a Mason Jar will have you wondering why you haven't jumped onto the meal prep wagon a long time ago.
With all the healthy, delicious ingredients, including the ever popular chickpea, you will be counting the minutes for lunch time so you can dig in!
Chickpea Salad
And what is the reason for most people to do meal prep in the first place?
Well, it's so that they're more likely to eat something healthy instead of grabbing fast food or something from the vending machine.
Because, as we all know, choosing a salad over something fried, starchy, or high in fat is the wiser choice.
That is, as long as you're not using a high fat salad dressing, too much cheese, and an entire bag of croutons.
In addition, for me, the traditional garden salad consisting of lettuce, tomatoes and carrots in a bowl with some dressing just doesn't cut it.
Lunch Meal Prep
I need something substantial for lunch that will keep me satisfied until dinnertime.
That's when I started looking up healthy, high protein, lunch meal prep recipes.
Clearly, I found a ton on Pinterest.
Mason Jar Salad
SO MANY salads were in MASON JARS!
Why prepare a mason jar salad?
Don't get me wrong, we here at Housewives of Frederick County absolutely love mason jars.
As a matter of fact our logo IS a mason jar.
In addition, there are umpteen different ways you can utilize a mason jar:
for storage purposes
gifts in a jar
herb gardens
tissue holders
vases
soap dispensers
soup mixes
hot chocolate mixes
light fixtures
cocktail vessels
organization
candle holders
AND layered salads, just to name a few!
Check out what we've done with mason jars in the past!:
Mason Jar Dollar Bill Birthday Gift: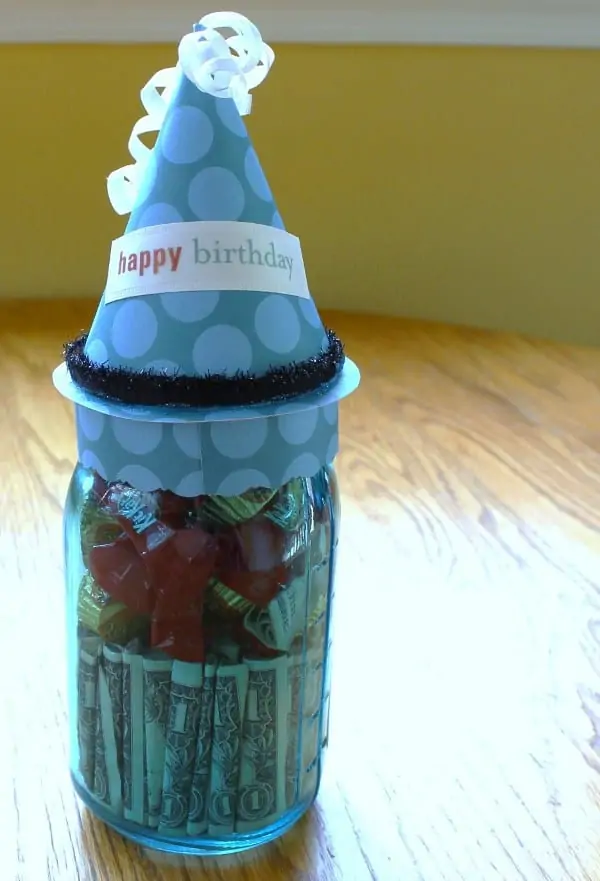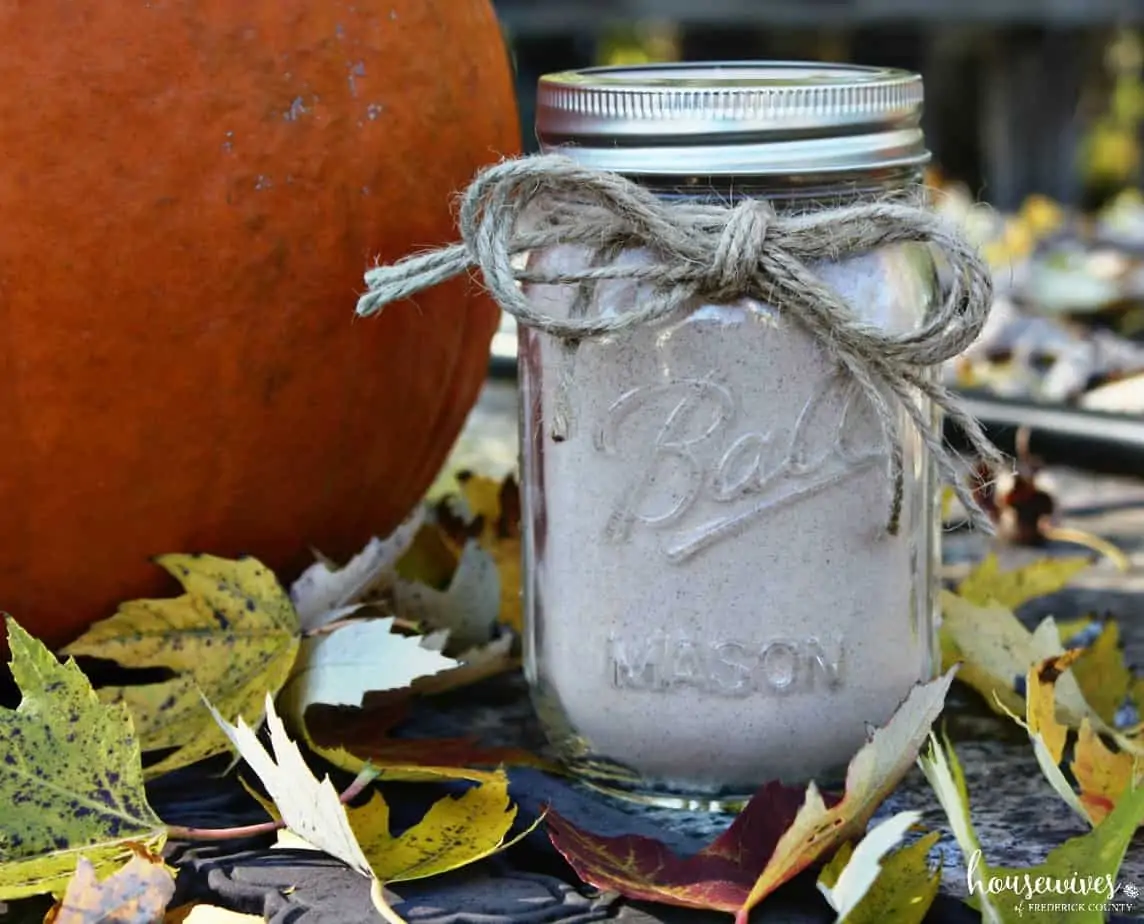 Apple Almond Butter Overnight Oatmeal: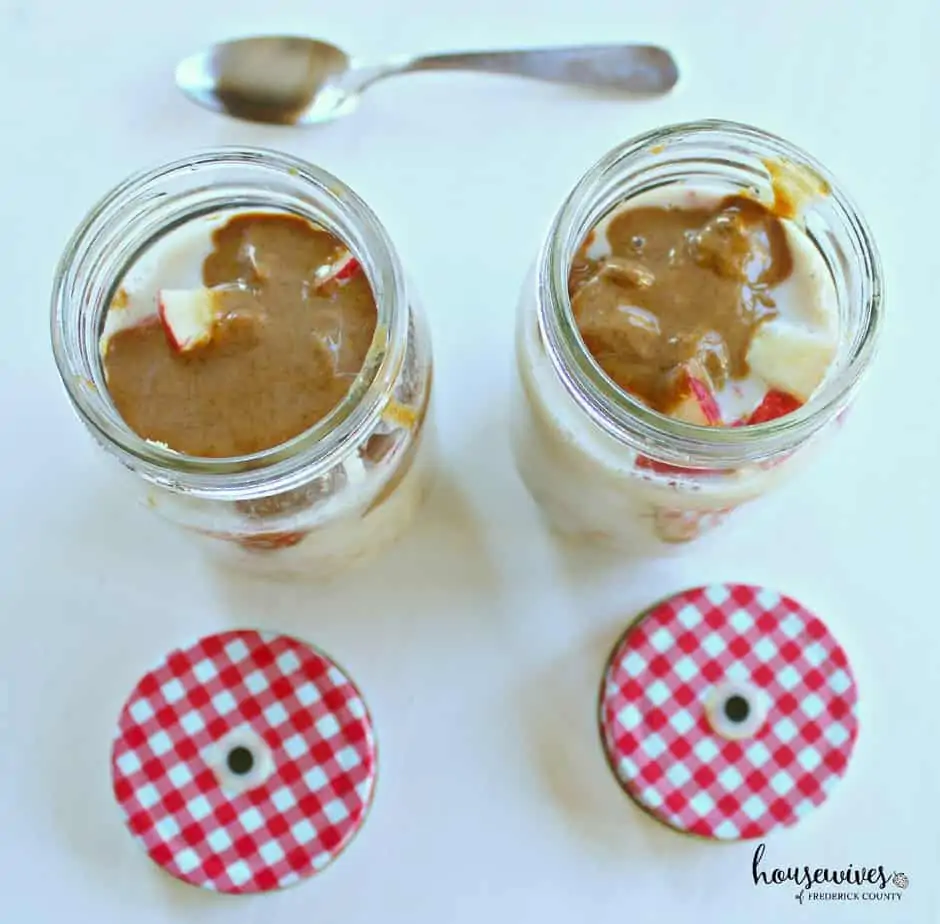 Gift in a Jar Recipe: Espresso Cocoa: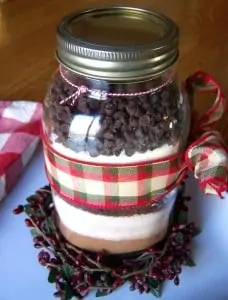 10 Awesome Gift in a Jar Ideas: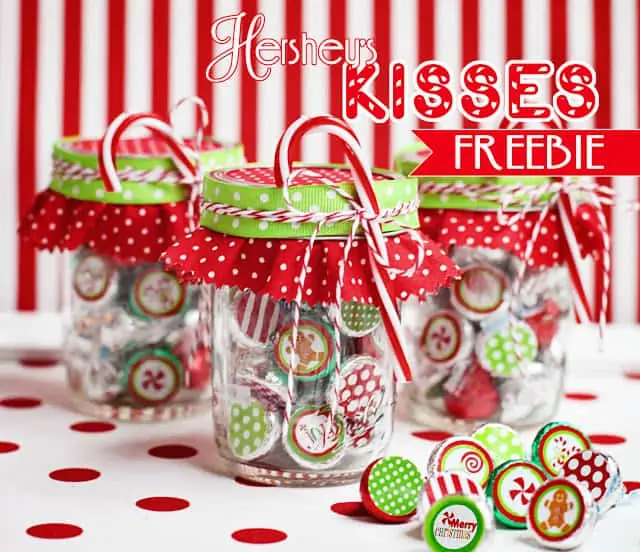 So, why are layered mason jar salads are so popular?
Well, they're super cute and so IN right now!
You'd look really cool carrying one into the office to eat for lunch.
Also, a mason jar is designed to be sealed very tightly.
Making a layered mason jar salad will keep the ingredients fresh for up to 5 days in the refrigerator.
If you kept the mixed salad in a bowl, it would get soggy by the following day.
Another reason, there's actually a science behind how you order the ingredients.
Finally, layering ingredients inside a mason jar is so much easier than using any other type of container.
Because mason jars are tall and you can see the ingredients through the glass.
Order of ingredients for Your Chickpea Salad Layered in a Mason Jar
This chickpea salad should be ordered as follows:
First Layer: Salad Dressing
Second Layer: Grains
Third Layer: Hearty veggies
Fourth Layer: Beans and less hearty veggies
Fifth Layer: Proteins and cheeses
Sixth Layer: Lettuce, nuts and seeds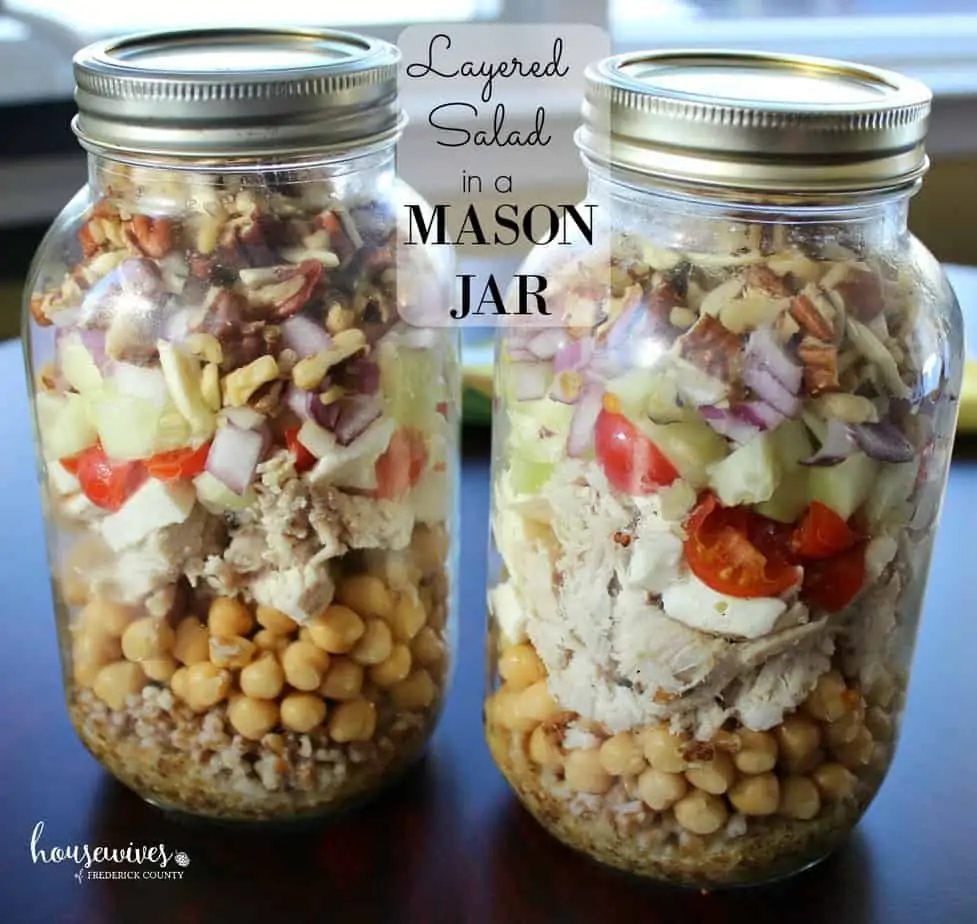 Keep in mind, there is a lot of chopping involved with this recipe.
However, it's very simple and so worth it when it's all made!
Then you'll have yourself 4 days worth of delicious, healthy, stick-to-your-ribs lunches.
Simple Chickpea Salad Layered in a Mason Jar Recipe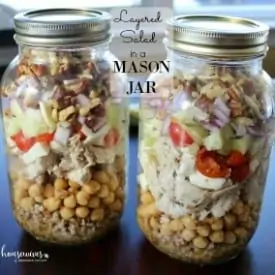 Simple Chickpea Salad Layered in a Mason Jar Recipe
All ingredients in this Simple Chickpea Salad Layered in a Mason Jar are fresh, healthy, and delicious! This recipe creates 4 filling salad meals.
Ingredients
- 1 cup prepared wheat berries

- 1 tablespoon dijon mustard

- 1 tablespoon white vinegar

- 1/4 teaspoon kosher salt

- 1/8 teaspoon ground black pepper

- 3 tablespoons olive oil

- 1 can

,

15 oz chickpeas, rinsed & drained

- 4 oz cooked turkey breast

,

cut in bite size pieces

- 4 oz cubed mozzarella cheese

- 1/2 cup grape tomatoes

,

quartered

- 1/2 cup chopped cucumber

- 1/4 cup chopped red onion

- 6 tablespoons of mixed nuts

,

chopped
Instructions
Cook wheat berries according to package instructions. Let cool.

In a small bowl whisk together mustard, vinegar, oil and salt & pepper.

Divide dressing between 4 pint size mason jars OR 2 quart size mason jars.

Divide cooked wheat berries over dressing.

Layer remaining ingredients in this order: chickpeas, turkey, cheese, tomatoes, cucumbers, and onions.

Top off with mixed nuts.

Cover with lids and refrigerate for up to 5 days.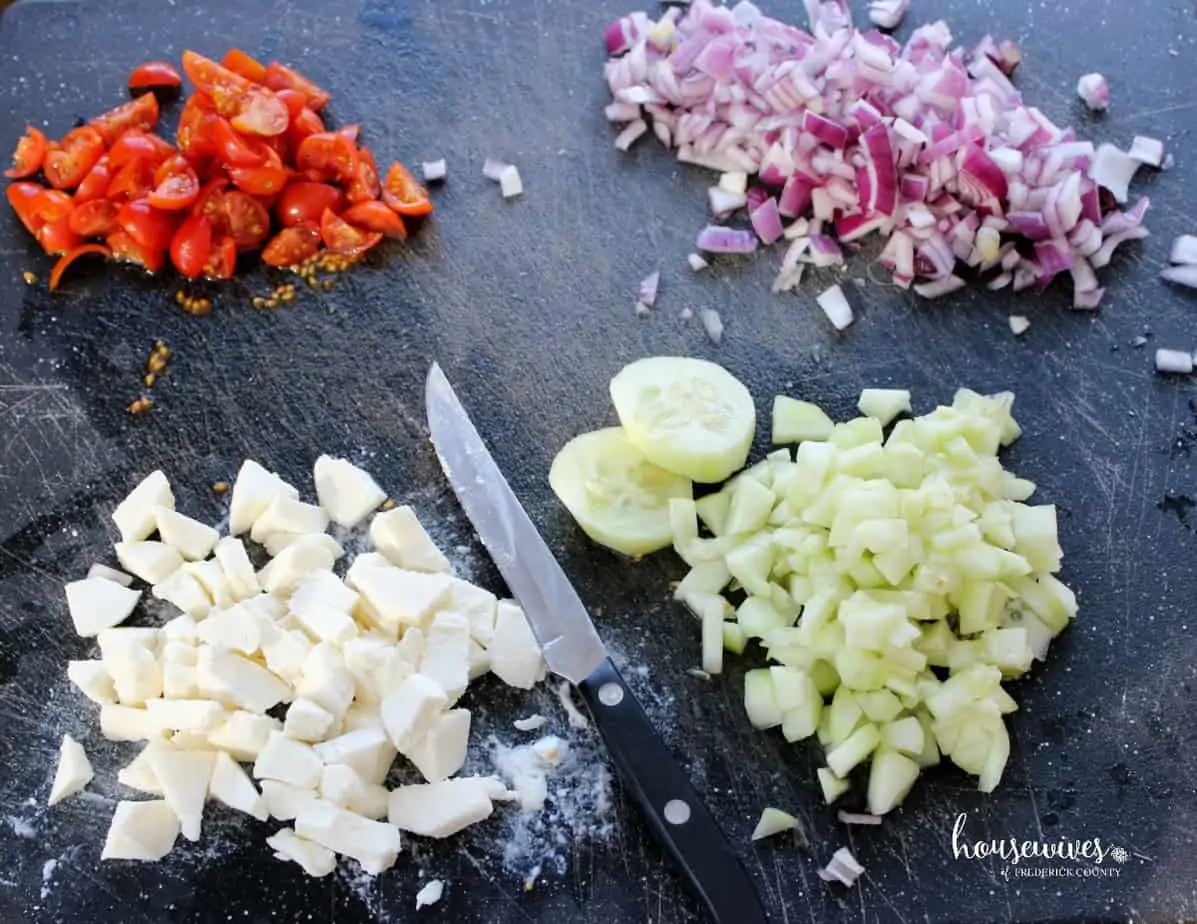 Once everything has been cooked and chopped, you just have to layer your ingredients into your mason jars.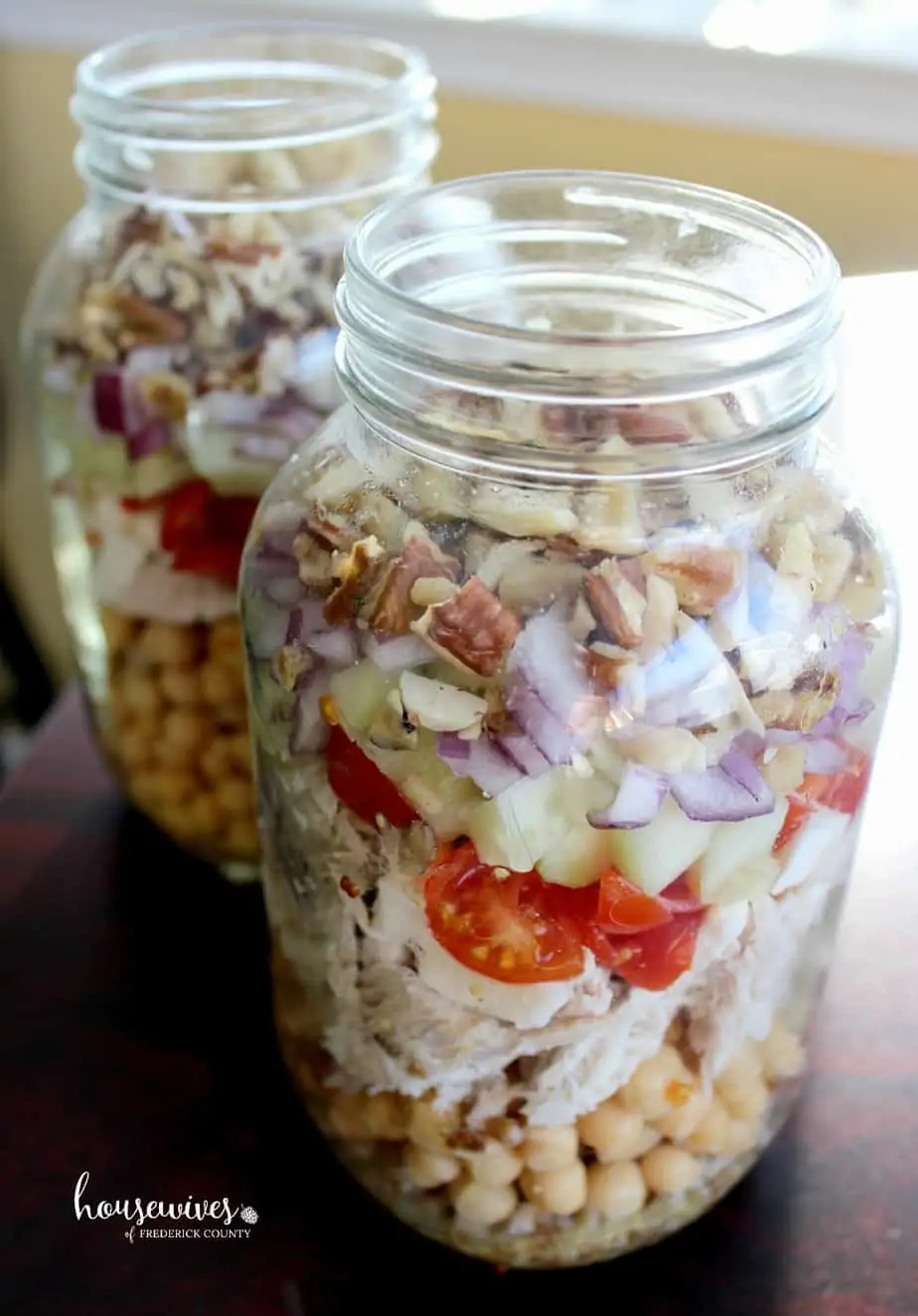 I used two, quart size mason jars with wide mouths.
Indeed, it was much easier to add the ingredients this way.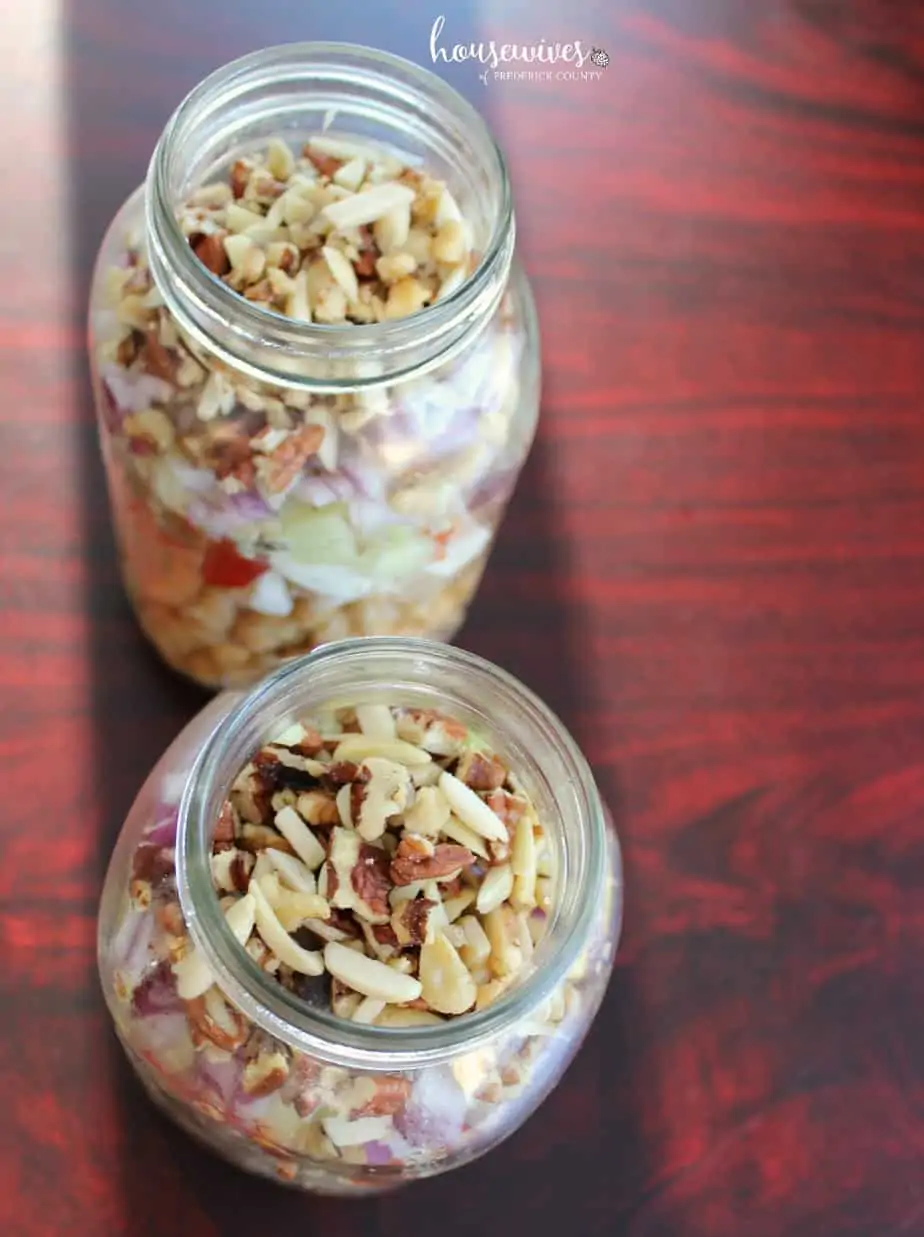 Each quart size jar is 2 servings of salad.
Whereas, each pint size jar is 1 serving of salad.
Tecnically, this recipe makes 4 servings.
When you're ready to eat your salad, pour it into a serving bowl and mix well.
One quart size jar fed both my husband and me.
And it was GOOD!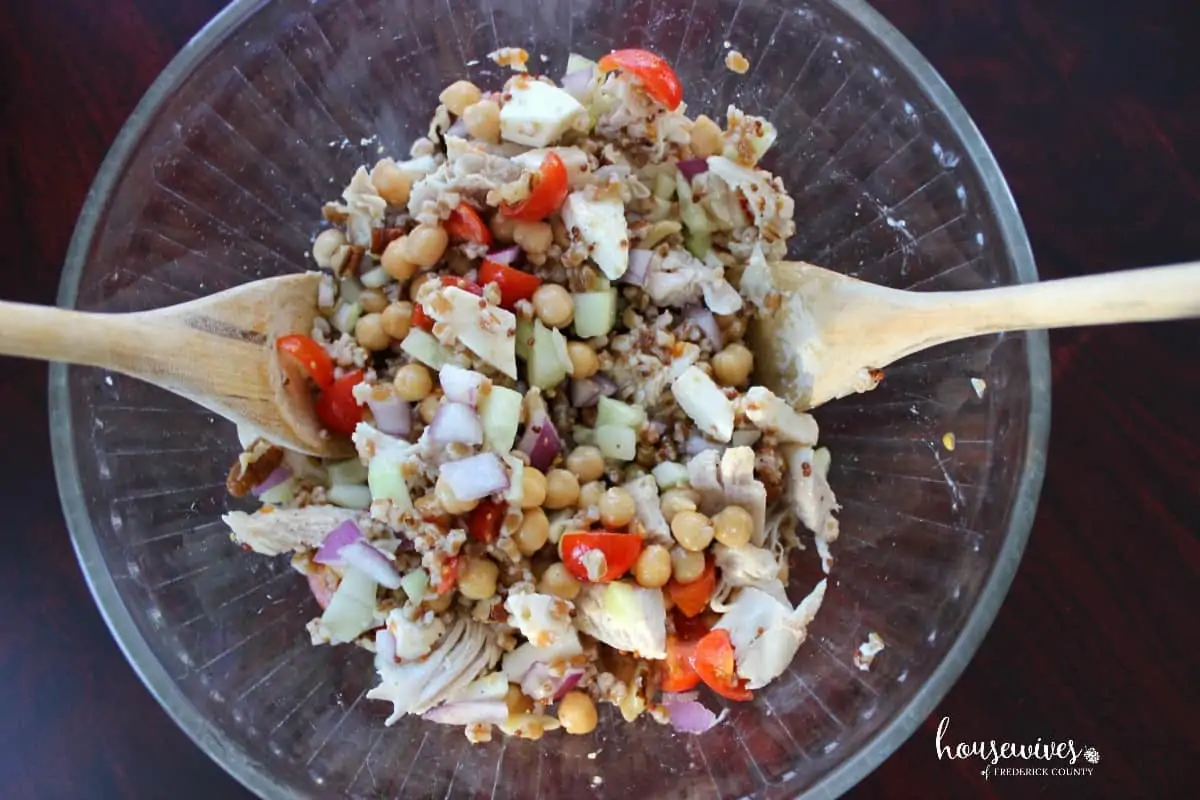 SO fresh and so satisfying.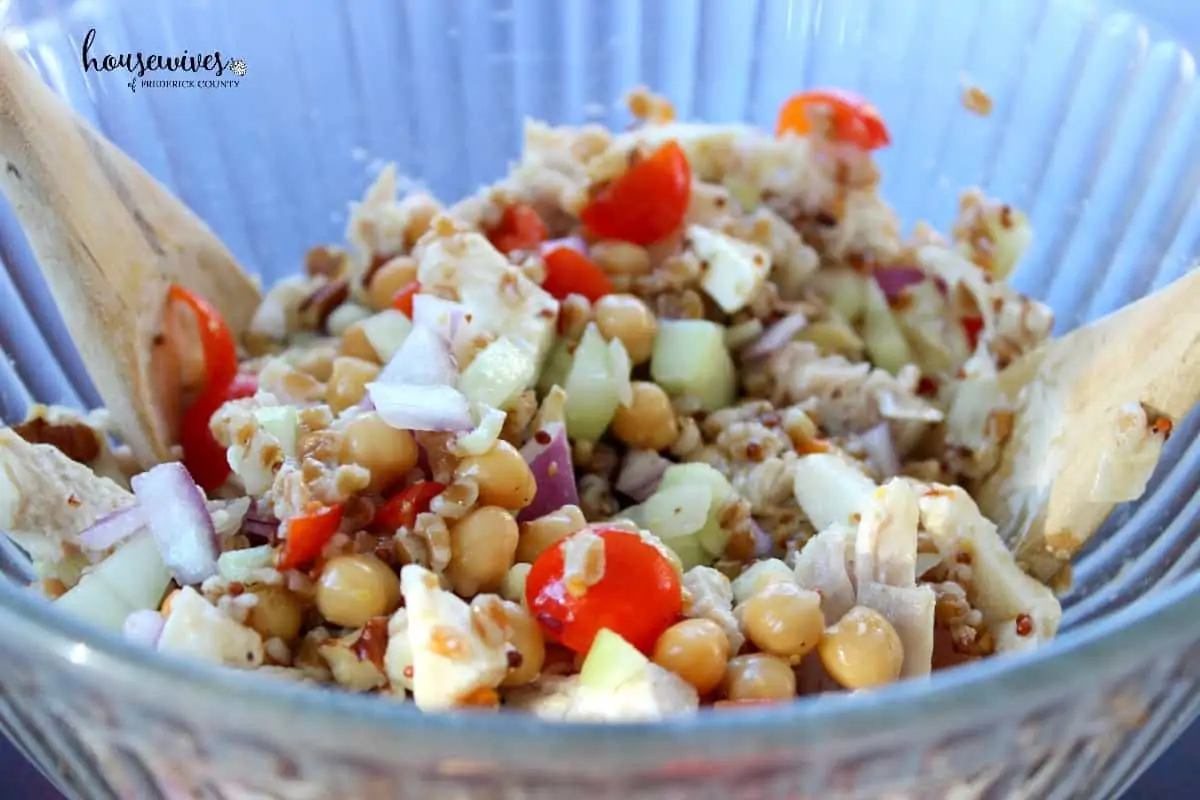 Another beauty of this type of salad? Sky's the limit with the variations of ingredients you can use.
For my grain, I used wheat berries.
Wheat berries are the whole grain form of wheat and are high in fiber and protein.
Nope, I've never eaten them before I made this recipe. But now I'm a wheat berry fan! They have a nutty taste and texture.
Items Needed For Your Meal Prep Lunch Recipe
To make this recipe, you'll need the following items, all of which are from Amazon:
For more delicious salad recipes, click on over to:
Rotisserie Chicken Salad Recipe with Almond Dressing
Asian Chicken Salad: 6 Weight Watchers Points
How to Quickly Make A Colorful Salad with Broccoli Slaw